Top 10 Best Running Backpacks Reviewed
last updated
Jul 28, 2019
If you are a long distance runner then you know how helpful a great running backpack can be. We always have stuff we need to carry, but sometimes there's just nowhere to put it. A good running
backpack
will carry a good amount of water and make it easily accessible to you during activities. It will also carry the right amount of gear for your chosen activity while offering a selection of pockets and other storage options to help you stay organized. It should be durable, easy to use and not break your wallet.
Below you will find our list of the top 10 best running backpacks currently available, along with the criteria we looked at to choose them, and some other things you'll want to think about before making your purchase. Scroll down to learn more...
In a Hurry? The test winner after 12 hrs of research

Salomon Advanced Skin
Why is it better?
Several sizes to choose from
Adjustable fit
Breathable
Holds a hydration bladder and 2 flasks
Moisture-wicking
Lots of storage space
In a
Hurry? Editors choice:

Test Winner: Salomon Advanced Skin

9
Researched Sources
1.3K
Reviews Considered
12
Hours Researching
17
Products Evaluated
Features
Breathability
Size
Materials
Value
By Default
10 Best Running Backpacks
Several sizes to choose from
Adjustable fit
Breathable
Holds a hydration bladder and 2 flasks
Moisture-wicking
Lots of storage space
Pricey
Better for runners
Hybrid between a backpack and a hydration vest
This Salomon backpack is anything but a traditional backpack or pack. It falls between a backpack and hydration vest and greatly simplifies your life. It offers ample storage solutions and is really comfortable to wear--and you won't have to worry about not being able to bring enough either because this one comes with several capacity options to chose from.
Read more
Features
This pack offers tons of features for all types of outdoor enthusiasts--it is even available in several sizes to choose from. It can hold a hydration blatter and comes with 2 flasks as well as storage spaces for them. Its sensfit tech allows it to provide the perfect fit and on top of that the backpack itself is really lightweight (it only weighs 514 grams!).
Breathability
Since this is a running pack it is made of breathable materials that will not weigh you done or overheat you.
Size
This backpack comes in several sizes to choose from--in both capacity and actual size. Make sure to refer the sizing chart included on the website to ensure that you are getting the right size for your needs.
Materials
This pack is made by patented materials that allow it to be durable, breathable, and moisture-wicking. They will also keep odor and bacteria at bay so you don't have to worry about any issues with that!
Value
If you are on a super strict budget this one may not work for you since it is a bit pricey. However, if you have the budget and need a good running backpack, then this is an excellent one to consider!



Breathable
Affordable
Lightweight
Versatile
Durable
Great storage
Water resistant coating seems to fade when not properly taken care of
The Camden Gear running backpack is the best affordable option to choose from. It comes at a highly cost-effective price and offers many features we are sure you will love.
Read more
Features
This hydration backpack is affordable, versatile, and offers a lot of features runners will love. It is highly durable and comes with 6 different storage pockets as well as a 1.5 Liter BPA free water bladder. It is comfortable, highly breathable, and the adjustable straps allow for a secure fit. Its ripstop material makes the backpack highly durable and it is built to last.
Price
This backpack is really affordable and offers a 100% Satisfaction guarantee if you aren't happy.
Constructed from 100% Nylon
Wide panel access to the main compartment maximizes functionality
Zip access hydration sleeve for quick and efficient bladder loading/unloading
Lidlock technology for easily securing a helmet to the bag
Cool name aside, the Viper 9 has many other things to like about it. This pack has space for a jacket, snacks, and a smaller sized bladder while maintaining a relatively miniature size. It's durable, with a strong frame but not bulky. A great medium sized option for a run or a day hike.
Read more
Features
This one has lots of additional features that we know you will find beneficial. It has side compression straps for load stabilization, a blinker attachment, and lots of storage options.
Price
Pretty Pricey
Airmesh back panel
Trekking Pole storage
Breathable
Includes hydration bladder
Some users that the design of the pockets was poor
This backpack really draw your attention immediately, and the producer says that this one was born to run. They're right. Getting a backpack with features and technologies focused on runners may be a good idea, and we think you'll agree which was why we were happy to add this one to our list.
Read more
Features
This one has a large capacity so it will be great for longer runs. The main compartment is spacious enough to keep clothes, equipment, and many others. The zippered pockets are placed strategically to make access to the belongings and nutrition much easier. If you buy this backpack, you also receive two soft flasks. The product is also compatible with all Hydraulics™ Reservoirs. The body of the backpack contains a 2.5 L Reservoir so it's easy to stay hydrated. There are compression straps that help to adjust the backpack to your body. The backpack is lined with mesh, so your back will be ventilated for the whole time.
Price
Expensive, but a good value because of all the features and high-quality construction, and one of the few that comes with a hydration bladder.


Easy to use
Lightweight
Really breathable
Versatile
2-Liter capacity
Some users wish it had more storage space
The CamelBak Octane 10 is one of the best running backpacks out there and offers lots of features we know you will love. It's really versatile and can be used on your runs, hikes, and anything you can think to use it for!
Read more
Features
This backpack features a 2-liter fast flow reservoir as well as 3D vent mesh that allows for optimal ventilation and maximum breathability. It has a stretch overflow pocket and cargo compression for optimal stability, support, and a secure (and comfortable fit. Lastly, this one also has a storage space for your trekking poles, which we know the hikers out there will also love!
Price
This one is priced above average but it's not too expensive.
6

. Ultimate Direction Jurek
Plenty of storage
Secure fit
Breathable
Lightweight
This one is more of a vest that has a lot of backpack features. It has lots of storage space, is lightweight, highly breathable because of the vest-like design, and easy to use to boot.
Read more
Features
This one has lots of features, including a reservoir hose, accessory holders, and front storage for your belongings. It is compressible and offers a comfortable and secure fit.
Price
This one costs a pretty penny, but its definitely worth it as the design is highly specific for running, and in fact is designed for use during ultra-marathons.


High-quality material
Very spacious backpack
The Gregory brand is known for making great mountain gear. One of their backpacks really draws our attention. This is a very versatile pack and is great not only for runners but also for hikers, skiers, and outdoor enthusiasts of all stripes.
Read more
Features
This backpack is one of the backpacks on our list with the biggest capacity. There's a large compartment where you can store bigger things and to help you stay super organized, there are 3 pockets, two of which are placed on the shoulder straps for easy access. There's also a stretch pocket which is very expandable that allows you to take even more thing with you. Users praised the straps for being very comfortable and said they were wide enough and didn't irritate the skin. The one thing that hikers will definitely love is an adjustable trekking pole system. You can attach your poles to the backpack while you scramble up a bouldering route, then easily unhitch them when you get back on the trail. This is a backpack that is hydration bladder compatible, but it doesn't include one.
Price
Pretty pricey, but worth it for the durability and versatility.



Strap system reduces bouncing
Breathable mesh
Reasonably priced
Durable
It was too big for some women
Doesn't include water bladder
Our next backpack is produced by the brand who appears a couple of times on our list, Salomon. Mostly known in North America for their high-quality ski gear, they've actually been making running shoes and other apparel for years, and are a master at their craft.
Read more
Features
The external zippered belt pockets make the backpack more secure when it comes to keeping your belongings safe. There are also other pockets that help you to stay more organized no matter what activity you're conquering. It's hydration compatible so you can buy a hydration bladder and hydrate yourself anytime you want without stopping to run. There are also holders for normal water bottles. Compressions straps also make the user more comfortable. The soft mesh on the back allows better ventilation of your body, and it also adds to the cushioning. The padding is very comfortable while you're wearing it. Users said that the backpack is big enough to keep a spare set of clothes and other items. It's also waterproof. It has reflective elements to keep you visible wherever you are.
Price
A little above average in price but won't break the bank.
Mesh strap system for a snug fit
Waterproof construction to withstand the elements
5L Hydration Pack with enough capacity for all your running needs
Comfortable adjustable straps
Multiple compartments and color options
Compression straps keep items in place
May not stand up to super-duper extreme conditions
This running backpack is one of the best out there, and we think you'll love it to so we put it on our list. It is lightweight, comfortable, and breathable. This one is a perfect option for all the road runners out. Beep beep.
Read more
Features
This one is loaded with features and has a mesh back, mesh straps offering spine support, a secure fit advanced strapping system, plus it has lots of different sized pockets for plenty of storage space. This is a perfect option for runners, bikers, and hikers alike.
Price
Pretty decent price and a great value because of all the options it offers the consumer.



Breathable
Compatible with a hydration bladder
Lots of storage space
Durable
Great price
If you want a great running backpack that offers a good bit of storage, then this is definitely the way to go. This one is super comfortable, compatible with a bladder, and a great option for all runners--so take a closer look to learn more.
Read more
Features
This backpack is really lightweight and is compatible with a hydration bladder as well. It has plenty of pockets for storage--so you can bring everything that you need.
Breathability
As far as breathability, this backpack is super breathable and will keep you cool and dry during your runs--so you don't have to worry about it getting soaked and weighing you down during your runs.
Size
This backpack offers a 20L capacity and offers some adjustability options for you to get the perfect snug fit.
Materials
Since this backpack is durable and offers ample space, it is safe to say that it is made of high quality, durable, and breathable materials. It can hold all of your belongings while you focus on your run.
Value
This backpack is available in several colors to choose from and comes at a great price.
Criteria Used for Evaluation


Features
The top lid is found in some running backpacks and in some backpacks it can be removable and others it's not. if you are considering going for a short trip during the day or just a short run in the park then this type of running backpacks would be perfect for that. The top lid can also be used as an additional pack worn around the waist, well this is an additional feature that many manufacturers have started considering with an effort to enhance storage, comfort, and accessibility of most running backpacks. Stylish and still functions well.
Running can be interesting in the wild, and if you plan on going for a run in such a place then make sure that your running backpack has attachment options. This feature helps in making sure there are loops that you can use to keep extra stuff that you might need while you are on the run. Perfect also if you plan on camping after the run. some of the attachment features available are like the daisy chain. It's a unique feature that enhances the storage capacity of any running backpack. Makes it possible to even carry something you would have seen as impossible to carry for that long run.
Though a minor factor still very important to consider if your running backpack is weather resistant especially to rain. This will not only keep your stuff dry but also make the backpack lightweight regardless of the pouring rain. Most backpacks have a waterproof feature that is usually on the inside parts of the packs so that you are able to keep your stuff dry. But then seems there are zippers that may be able to let a little water get into the inside of the running backpack then its a must to carry a rain cover if the weather has promises of many showers later in the day or night. When looking for a rain cover accessory for your backpack then you should make sure it's not only water resistant but also wind resistant and most importantly be very light. This will makes sure that you are both protected and you are also light.


Breathability
For those who sweat a lot then they should make sure that their running backpacks have this very important feature. A running backpack is made sure to have a ventilation effect if it has a suspended mesh on the backside of the bag. While shopping for running backpacks you will notice that there is a mesh that is intended to deal with hikers and runners tend to sweat more from their backs. This tension mesh is not in all the running packs, it is designed like a trampoline and is able to play a very important role in making sure that the runner is always kept dry from the back. Sweaty back problems can also be solved by ventilation chimneys, a feature that is being added to more new backpacks.
After looking at our list of reviews you also may have found that some of the backpacks are more breathable than others. Some of the selections on our list are more durable than others as well--some of which sacrifice some durability in order to be more breathable. If you will be running consistently with your backpack, make sure that you are looking for one that is made of materials that are breathable and moisture-wicking--this will prevent odor and bacteria from building up and ensure that your backpack is designed to fit your every need.


Size
Your hips happen to be one of your body parts that support most of the weight on your pack, and your hips can be determined by the waist size of your pack and your own waist size. Though many manufacturers have made the packs in such a way that the belts at the hips can accommodate wide ranges of waist sizes and hip sizes. if you have a smaller waist then it's important you get something that will fit and not something that will not be able to adjust fully to your size. But if you really want to get a particular pack, you can check if they have interchangeable hip belts, then you can just change the hip belts and get one that fits you perfectly.
You don't want excess space and neither do you want it too tight inside. Find out what obligatory kit you need and decide on the size of the pack by liters. I bought a 5-liter pack as my race will last a day. Neil, on the other hand, has opted for a 10-liter pack as he is running a longer race, will be spending a night out in the mountains so has to carry with him the more obligatory kit.
The torso length is an important feature when determining the fit of the running backpack, but then the torso length varies from manufacturers to manufacturers and is also affected by the gender of the user. You can find packs with several sizes with regards to torso length while some with just a few adjustable sizes, that can be adjusted to fit one's size. when referring to the torso length its good to refer to the size chart guide if you are making an online purchase and to consult with a salesperson if you are making a physical purchase.


Materials
The material plays an important role in determining the durability of any given type of running backpack. The materials are also made to suit different weather conditions and offer different weather-resistant features. When looking at the material then you should consider the weather. If the weather is warm it's important to have a pack that has sweat-wicking ability mesh. If it's colder then you would prefer a material that is able to keep you warmer. Also, you can consider whether you have a skin allergy to any particular material.
If you already have made up your mind on what to use your pack for then the next step would be to determine the straps of the pack. Straps are what holds your pack onto your back securely and they can be both an advantage and a disadvantage depending on how you use them. They can cause and also prevent severe back pains. Depending on one's personal preference you can decide to either keep them tight and firm for a faster run with no bounce, but for a shorter relaxed run then you can opt for a loose fit with minimal bounce. With the proper adjustments then you can achieve the perfect fit with regards to having a good strap.


Value
Budget is always important, and here we looked at the overall value of the pack in comparison to the cost. Quality of materials, design, ease of use, amount of and usefulness of features, durability, and size were some of the factors we considered when determining the overall value of each product on our list. We also pored over 1300+ reviews from real-world users who had purchased the products to see how they felt about the product after using it. Make sure to consider your own specific needs before making your purchase!
And keep in mind that more expensive does not mean that it is any better or that it is the best. On the contrary, a lot of people actually end up overspending on products that offer way too many features that they don't even use. On the other hand, some people may stick to a small budget and not even consider paying a little more for a backpack that fits your every need. So, when looking for the right backpack and gauging if the value holds up to your needs, you need to make sure to consider what you need in a backpack and compare it to the price.
Expert Interviews & Opinions
Most Important Criteria
(According to our experts opinion)
Experts Opinion
Editors Opinion
Users Opinion
By Default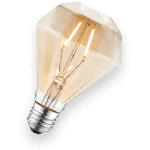 Buy the pack that's your Goldilocks
Far too often people get excited by the idea of a running backpack that has a lot of cool features, but in the end, they don't really meet their needs--and they end up with something they don't need and spent too much money on. So before buying, think seriously about what you'll be using the pack for and purchase accordingly, settling on one that's not too much and not too little, but just right.
Size matters
For some things in life size really doesn't matter. For running backpacks it really does though. You don't want to quite literally be running around carrying more weight than is necessary because you bought a backpack that's too big. Go for one that suits your needs but no more.
Other Factors to Consider


Protection
If you are one of those hikers who love traveling light then opting for a pack that is totally frame-less would be the best option, or at least going for a backpack that has a removable frame. This will make sure that you have minimal weight in your backpack so you can rumble comfortably all day long.
Make sure that when you buy your running backpack that you try it out and check which one suits you best. If you are doing an online purchase then it's good to check if the website has a guide on the different frame types and sizes available for running backpacks. Make sure you settle for the most comfortable frame that gives a good fit, as this will guarantee you a good running experience.


Accessories
Pockets are a very important aspect of any given backpack – they are like the heart of the backpack. They determine the storage of the backpack and the accessibility of the backpack. Here are the types of pockets found on the different types of running backpacks. There are different types of pockets that you will find on most running backpacks, depending on the location of the pockets (side pockets and front pockets), type of pockets (hip-belt pockets), and pockets that vary depending on their different type of features they have (shovel and elasticized pockets). All these pockets help in increasing the storage capacity of a running back, but then its always important to make sure that you don't carry too much that it affects your running.
Though pockets vary depending on size and the type of the running backpacks it's important to first know the sporting activity you will be involved in before picking out a running backpack with a certain number of pockets. If you are going for a short run, then you will probably need just a bottle of water and an energy bar that means fewer pockets, longer runs might require more pockets for more storage and also always remember that you don't need to much weight on you as you run. Also, know the size of your pocket, don't put things that exceed the size of the pockets of running backpacks as this will cause fast wear on the pockets. Just carry what you really need for your running experience.
Make sure that the pockets and pouches are located in such a way that will be most comfortable for you. It all boils down to what placement you consider to be the most convenient for you, as all of these packs are already designed for running. You need the pockets in your backpack to be easily accessible, but not to interfere with your movements while running. If you are one of those hikers who love traveling light then opting for a pack that is totally frame-less pack would be the best, or rather going for a backpack that has a removable frame. This will make sure that you have minimal weight in your backpack.
Frequently Asked Questions
q:

Are these packs good for more than running?

a:

Possibly. However, if you are purchasing a backpack for running, it's best to stick with the features you need for its intended use, running. However, with that being said, many backpacks can be used outside of running. This may, however, shorten the life of the backpack since it will be used more frequently and carry heavier loads.
q:

What capacity backpack should I buy?

a:

The capacity of the backpack you will buy is totally determined by its use. It's important to be cautious of the space capacity of the backpack so that you don't put too much that will end up straining the bag and you also. Also, excessive space is not something you want to have when running. When checking the capacity make sure you look at all the pockets and the compartments of the backpack. Make sure the compartments suite your need. Of late there have been backpacks that the space capacity can be enlarged by extra zippers. You can consider these options also.
q:

Which material is best for running backpacks?

a:

The best material for running backpacks would be a durable, preferably waterproof or at least water resistant material. The material should also be able to withstand sun exposure. There are many different types of materials, depending on the brand, though almost all running backpacks are made of a synthetic material.
q:

What features typically come with running backpacks?

a:

Before you get into a buying a running backpack it's crucial that you understand there are different types of packs on the market. These packs vary depending on their use, features, and how they are designed. One backpack may be perfect for a certain type of activity but be terrible for another. Before buying a pack it's important to know the kind of sporting activity that you will be involved in and that will lead you choosing the pack with the correct features and capacity. Some of the basic features that come with backpacks can include pockets, rain covers, additional compartments, and hydration bladders.
q:

Do I have to spend a fortune to get a really good running backpack?

a:

When considering purchasing a running backpack, having a budget in mind might be of high importance to you. However, it is worth noting that it might be worth spending a little more money in order to get a quality, durable backpack with all the features you are looking for that will last you for years to come. If you get a subpar backpack you may have to replace it quickly which negates it's entire value and makes the whole operation more expensive.
Subscribe to our newsletters