Best Home Gyms Reviewed & Rated for Quality
last updated
Oct 02, 2019
If you are on the hunt for the best home gyms, then you have come to the right place! Here we have the best selection currently available on the market as well as everything you need to know before you make your final decision and purchase.
Those of you who want to quit the
gym
or want an option to workout out at home when you can't make it to the gym, then you need to make sure to invest in a home gym that works for you—because they literally come in all shapes and sizes.
The best home gyms will ensure you can get a good workout in—rain or shine! They are also easy to use, effective, and efficient, so if you never want to step into a gym again you won't have to! Take a look at our top picks below!
In a Hurry? The test winner after 10 hrs of research

Powertec Fitness
Why is it better?
Cable has a 300-pound capacity
Newest model on the market
Sliding seat for more adjustments
Accommodates Olympic weights
81.7 inches in height
A great option for serious bodybuilders and individuals with larger body types
In a
Hurry? Editors choice:

Test Winner: Powertec Fitness

3
Researched Sources
1.1K
Total Readers
10
Hours Researching
14
Products Evaluated
Effectiveness
Size
Use
By Default
Best Home Gyms







Cable has a 300-pound capacity
Newest model on the market
Sliding seat for more adjustments
Accommodates Olympic weights
81.7 inches in height
A great option for serious bodybuilders and individuals with larger body types
Weights not included
No shipping or selling outside the USA
Powertec Fitness has an amazing load capacity of 500 lbs. For the press, the cables can take a whopping 300 lbs. Assembly is easy and it won't take up too much of your precious space. This is a great option for those of you looking for a gym-quality machine that you can use in the comfort of your own home.
Read more
Effectiveness
The shoulder press works like a charm. You can do incline as well as decline bench presses and any other exercise benefiting from incline/decline ability. Not many benches allow for both, most are flat or only have incline ability, so that extra decline is really a nice feature. The cables work smoothly and have a terrific feel.
This is a great set up for any serious exerciser. The assembly is not a problem, it is straightforward and can be done in just a couple of hours. Unilateral lever work is tops over any of the competition. The bench is awesome, big enough and very sturdy and durable.
Size
This home gym is definitely bulky in size, so you will need to make sure to have the space for this one. If you have the space for this one, it is definitely worth the investment.
Use
This machine is well made with high-quality materials. It works so well you will be able to get a solid workout anytime you want. It is versatile in its exercises and options. The bench is awesome, it is removable and sturdy, it is solid to support even the largest of body types.
2

. Fitness Reality 810XLT







Has a cage option
800-pound weight capacity
Bench folds for easy storage and space savings
2 position adjustable front leg
Two sets of safety bars
1-year warrantyLittle assembly required
Can be scratched easily
Packaging and shipping could be improved
Here is a bench with the pressing abilities that come with a cage for countless numbers of exercises. The strength gains you can get using the Fitness Reality 810XLT will save you money on the gym and provide everything you would need, in a durable piece of equipment to get the ultimate workout in the privacy of your own home.
Read more
Effectiveness
The bench has a 12-position adjustable backrest and the nicest part is that it easily folds away for nice storage options. Especially having a cage, that the bench being able to fold away and maximize your space will really help those with space limitations. There is even a 2 position adjustable front leg.
Size
Two bars included that can handle over 800 pounds. So you can pack on the weights and put your fitness and strength to the test with this model. There is some serious duty stress that this system can take so if you are a serious bodybuilding machine or lifter, you are going to really enjoy this product.
Use
You cannot help but love a multi-exercise machine that can hold a ton of weight so that you can go as hardcore as you want with your squats and lifts. Who doesn't love a cage? Really, cages are so functional and can offer so many possibilities with your workout, it is an awesome tool to have in your back pocket.







Exercise flip chart
Over 60 exercises
10-20 minutes to have a full body workout
Press up bars for back strengthening
Total body workout DVD included
8 levels of resistance
Have to change attachments often to do different exercises
Heavy to fold
Save your precious time for other activities because with the Total Gym 1600 you can get a full body exercise session done in as little as 10-20 minutes. This machine offers 60 different exercises to help keep you engaged and challenged.
Read more
Effectiveness
60 different exercises that will keep you engaged, as well as programs designed by fitness professionals, will give you the edge in your workout. You can easily get into a program no matter what your fitness level. Even ages as little as 8 years old can use this machine, and with a nice warranty, you can feel confident in it.
Size
When it comes to size, this is a bulky home gym--but it is a much more compact home gym than others on our list of reviews. While it is long, it takes up less width, so if you have a more compact space to work with this one may still work for you.
Use
It doesn't matter if you are a seasoned exerciser or a beginner, this machine is easy enough that anyone can use it and get the health benefits. The variety of exercises, 60 and more with 8 levels of resistance is can provide a fittingly challenging exercise session for every fitness level and age group.
What could be better than getting your machine shipped to you already assembled so you don't have to go through the mess of finding small parts and reading hard to follow directions. This machine will come right in and ready to use from day one. No need for tools or the need to be handy, it is good to go from the start.







Uses bodyweight and power bands for resistance
Included is an exercise guide so you can use it properly and ensure your form is correct
Incline bench that rolls
Cable and pulley system
Can fold up and maximize your space
Over 50 exercises
Pin to adjust the grade is hard to pull
Lower body adjustments can be difficult
This is a smooth moving bench that slides with any incline you set it to. The Weider Ultimate provides a total body workout using your own bodyweight for resistance. There is also a plethora of exercises you can do with the cable and resistance bands system.
Read more
Effectiveness
You can give yourself the ultimate workout, hitting every single muscle group with this piece of equipment. There are more than 50 different options you can try. By simply adjusting the position and making use of accessories you can achieve a tremendous workout.
Size
When you have limited space you have to choose options that can actually fit and won't overwhelm you. The space-saving design is made to be able to be easily folded away when you aren't using it.
Use
There are a ton of different types of exercises you can do that will help shape and tone your entire body. Easily set up for your workout and then folded so that you can put it away when you are done with your session. It is easy on the joints and provides smooth motion and your bodyweight for the resistance you want.







Lifetime warranty against defects in materials and workmanship
1.25 inch thick, weight plates with EZ glide nylon bushings
Two-by-three-inch wide with two-by-two steel tubing
Double-stitched, heavy gauge, vinyl-covered upholstery
Super dense foam
Lifetime warranty
Designed to fit in any corner
Installation can be difficult
Pricey
Bodycraft Galena is designed for space savings and effectiveness. It is set up so that you can put it in any corner of any room you have so that there is no wasted space, all space is utilized in the most effective way. Coming to you with a ton of features that will help you keep your workouts fresh and mixed up so you won't get bored.
Read more
Effectiveness
So many features and functions. This model has chest press, dual-function pec dec, leg extension, and leg curl, abdominal crunch, low pulley station, lat pull, to help you isolate and strengthen literally every single muscle you have in your body. There is also the option for weight stack shrouds.
Size
Efficiency in a unique space-saving design as well as so many features that will allow you to have efficiency in your workouts, this is a top-notch option. Backed by a solid warranty with high-quality stitching and materials make this a super solid piece of equipment.
Use
The design of this machine is really unique. Sure it has the bulk you would expect from a system that has so many exercise options, and one that is extra sturdy. But unlike other machines that require a good amount of space this one makes use of the negative space by having the ability to be pushed right up against a corner and leave a lot of space open for any other hobby or interest you have.







No need for a gym membership or a hotel with a gym, this is portable
Works well for yoga
Fairly sturdy
Easy setup
Over 100 cardio and strength exercises
Pricey
Loses tension with repeated use
Small, small, small. This workout and fitness system is not only small so it easily stored and takes up almost no space at all, it is also easily transported anywhere you go. XBAR fitness uses bands that provide you with both resistance and cardio exercising.
Read more
Effectiveness
If you want to get in tip-top shape with a system that hardly takes up space, this is the way to go. You can do a ton of workouts with this one and get ripped in no time if you stick to your nutrition and exercise plan.
Size
One of the best things that home gyms offer us is convenience and privacy in our workouts. What a better way to keep all those benefits with you at all times if your system can be packed away and travel with you. This system gives you so much flexibility in your schedule while still ensuring you never have to miss a workout no matter where you are.
Use
If over 100 exercise options gets you excited to work out, then this is your product. It is so versatile and it doesn't just provide a strength workout it also can help with you getting your cardio in. It can be used by all ages and fitness levels and can help you improve no matter what your health and fitness goals are.
If you are looking for a great total body workout that you can do at home or take with you when you travel this is it. The resistance bands provide positive and negative resistance to work all angles of your muscles. You can adjust the level of tension towards what you desire.







Uses adjustable rods for resistance
210 pounds of weight
Has a media rack built-in to hold your devices
Foldable bench that can also roll for a rowing workout
Horizontal bench press
82" in height
No online videos for this machine
Packaging could be improved
A leader in the fitness equipment industry, this company is known for putting out quality products. The Bowflex PR1000 is no exception. You can build strength and get some of that necessary cardio in that helps you burn calories and lose weight with this home gym if you stick to the plan and push yourself. This is a company that has been designing, engineering and developing some of the most inventive exercise equipment with commercial durability and quality. They have been in business since 1986 and they are made up of active people who love sport and fitness and who want the best equipment at a price point that makes sense for most everyone to afford.
Read more
Effectiveness
The Bowflex brand is known to help people achieve results, and this home gym is no different. Not only is this system easy to use, but it is also incredibly effective at helping you target specific muscle groups so you can tone them up quickly and easily.
Size
This is a versatile machine that can work your entire body with smooth motions through the use of the rod system. The bench not only rolls for an extra workout capability but it also folds. This is great if you have limited space and need to maximize how you are using it.
Use
Take part in working out with over 25 exercises and 200 pounds of rod resistance to help you build your strength and stamina. The pulleys that are used to provide tension are easily adjusted to the appropriate weight. A neat feature is a rolling seat that mimics a rowing machine style exercise option.






In Home, lifetime warranty
High, mid and low pulleys
2.5 oz liquid beverage is easy to take any time
160-lb weight stack
Wide grip lat bar and low row bar
40 exercises
Takes a significant amount of time to assemble
Packaging could be improved to ensure the pieces don't get scratched or damaged
For a full multi-functional machine that provides you with all the features of bigger models on a smaller scale, take a look at Body-Solid G1S. You get strength and power, and grit in a super small footprint.
Read more
Effectiveness
Everything about the design of this product is to fit your body properly, comfortably and provide you with the best support during your workout. A biochemically designed press bar will help you get just the right load so that you can have the most effective muscular development. Using DuraFir pads along with the added lumbar protection helps prevent any strain on your back.
Size
This model has a ton of features to help you work out all your muscle groups with maximum exertion and benefit. Its compact design allows for almost anyone to house it. This company makes use of the highest manufacturing standards and procedures, and they back their products with a solid warranty.
Use
Offering over 40 exercises that you can perform on this machine, you won't get bored with your workouts. It is an easy to use product that allows you to use your time effectively with a no-cable-change construction. The multi-grip press and adjustable seat pad allow you to fit comfortably while using this model.







Safety hooks for racks
No pinch feature
U shaped front leg stabilizer
Olympic style bench
Foam padding for comfort and safety
Can accommodate standard or Olympic plates
May be a bit compact for taller individuals
Hamstring curl bar is not adjustable
Body Champ BCB5860 is an Olympic weight bench that is fully equipped with preacher curl, leg developer and crunch handle features. This is a bench that is built for the hardcore lifter that wants to get a solid pump in and build massive musculature.
Read more
Effectiveness
This product is made to last. It is a utility product that can take on a nice amount of weight. The Olympic style means that this bench is made with high-quality materials and was designed for a long lifespan with a ton of use. It is compact and can work in tight spaces.
Size
This is a large home gym, so before you invest in it you need to make sure you have the space for it. Make sure you measure your home gym space and compare it to the specs of the equipment if you aren't too sure if you will have the space for it.
Use
This is a durable and heavy-duty bench. It uses 2.5-inch square tubes to support a ton of weight. You can use either a 7' or 8' Olympic bar. The Olympic adapter allows you the flexibility to lift using your choice of either standard plates or Olympic style plates. You can get a good amount of function out of this bench.
The weight racks are adjustable so they can provide you both the ability to do presses as well as become a squat rack. You can adapt this bench so that you can fully workout your upper and lower body.







Pulley and cable system
150 pounds of stacking weights
Leg developer
Removable curl pad
Dual action press arms
Padded press arms
Take a good amount of time to put together
Pins hang very low and can be awkward to work around
Marcy 150 MWM-990 model provides you with a good amount of exercise options. Over 30 strength exercises with a stack weighing in at 150 pounds for you to work up to. You can easily build up muscle with this model and increase your metabolism by doing so.
Read more
Effectiveness
Plenty of smooth motions allowing you to have control over your exercises and the adjustable stacking weights allow you to utilize just the right load while you are working out. There are enough features that allow you to get a full-body workout in and provide you with a thorough workout from top to bottom.
Size
Bulky and large, this home gym is great, but you need to ensure you have the space for it. It does not fold up or store easily, so you will need to dedicate the space you choose to put it on to the home gym.
Use
This machine uses a dual functioning press for your arm and chest presses and fly exercises as well as a dual functioning leg segment. The lower body portion is a perfect match for all your lower body exercises including extensions and curls. This operates using a multi-position pulley system as well as cables. These attach to 150 pounds of stacked weights that you can adjust accordingly to the load you are looking to work with. The high and low pulleys allow you to get a wide range of motion for exercising each muscle to the fullest extent.
Criteria Used for Evaluation


Effectiveness
Before we chose each of our top picks for our list of reviews, we made sure to take a look at how effective they each were. This is important because you want your home gym to help you reach your goals, so you don't have to make it to the gym every day to get a good workout in.
Your fitness goals do weigh in on which type of machine will work best for you and accommodate you in the most beneficial way. You may want to gain hypertrophy, which is the fancy term for building a lot of lean muscle mass. Maybe you want to tone your body and shape your physique or you simply want to lose that excess fat you have been carrying around.
All of these goals can be addressed effectively using the right equipment and training style. Building muscle is definitely obtainable using a machine. Some avid bodybuilders will say that you can't use a machine for the most massive muscle gains, but the truth is you can build quality muscle with a machine.
So, if this is your goal, an apparatus that uses weight stacks or plates is the best option for you. You could use a resistance machine for building muscle, however, the machines that use this type of system are generally more used in commercial settings and are top of the line. They are more heavy-duty and their hefty price reflects that.
Equipment that utilizes weight plates provides you more options with regards to budget when muscle building is your goal. Fat loss and toning are going to happen when you scorch those calories. Resistance machines are going to be a good option, and these don't have to be the high-end models like you'd want if you wanted to gain muscle.
These types of systems provide less weight than weight plate systems. These apparatuses will inevitably allow you to work with low weight at high reps which will raise your heart rate and thus, melt more calories in a workout session. That doesn't mean that fat loss and large calorie expenditures can't be gained with weighted systems.
You can always adjust your weights the amount you want and workout in a style that best suits your fitness goals. This is really important because it will also allow you to progress with your home gym. This boosts its overall versatility and effectiveness because it provides you with more options in terms of weight.


Size
As you can see from our list of reviews, a lot of home gyms take up quite a bit of space, which is why you need to make sure you get the right size for your home. If you are working with limited space be sure to take a look at all the specs and dimensions.
While all multi-functional systems allow you to get the most amount of exercises in one piece of equipment, some can be bulkier than others. If you don't have much space to spare you might not want a large, hulking system that has a large footprint. The other thing to think about is where you live.
If you live in an apartment for instance, where your place may be way up with a lot of stairs moving something very large could be cumbersome and difficult. You may want something that makes more sense and is more feasible for your location and with regard to transporting it to you.
If you have a whole dedicated space for your apparatus, you may have many more options as to which model you like the best. When you have less space to work with smaller options may be better for you to look into. Some multi-functional machines also have features that allow them to maximize space the best.
They may fold up for easy storage. They may have wheels to keep the portable. They could have attachments that you can add and remove for exercise selection and size. This is a great option for those of you working with limited space because it allows you to easily store certain components and get them out of the way so you can use the space.


Use
Not all home gyms are exactly the same, so it's important to invest in the model that will work best for you. Establish the workouts you expect to be able to do with your home gym and make sure it will align with the use you need to get out of the equipment.
Models that use resistance such as rods, bands, and levels of bodyweight are a perfect tool for newcomers to exercise and lifting. These are also very helpful for those who have small to substantial personal limitations. These offer very uncomplicated and smooth motions that provide resistance which will put very little stress on your joints.
The way your body and your muscles respond to these systems is much different than it would with a weight plate system, for instance. There is much less tearing in the muscle so the rebuilding is not done in a way that adds much bulk. The one issue to be aware of with these types of systems is that eventually, they will lose some of that tension with continued use over time.
Very new models will be super tight but eventually, they will begin to wear in and become less and less tense. Because of this, these systems require some regular maintenance and upkeep with replacement parts to keep them providing you with the consistent workouts that will continue to challenge your body and progressing fitness.
For this reason, the upkeep and cost may cause some to steer clear, but the truth is they aren't very complex to keep up. Systems that use your bodyweight manipulated at varying angles to dictate your lifting amounts can sometimes be space savers. They also tend to offer smooth motions which helps for elongated and muscles that don't build much bulk.
They are also good on the joints. They may need less up but could, like any machine require some replacement parts from time to time. Systems that use stacks and plates are generally what you see in commercial facilities. They can take a beating and keep on providing consistent workouts. They are tough and durable and will last a long time.
Have you ever heard of someone replacing a weight plate? Not very likely. As you progress in your fitness and musculature, you may need to get some more weight to add to your machine so that you can continue to make gains. That being said, you will get a long life out of this type of weight machine before you are going to need to add weights.
The future needs to add weight may be positive as your stacked machine may have the ability to grow with you, or it may be negative. If your machine doesn't offer the option to add, then all you can work with is what you already have and then the next option you have, if you want to improve, could be buying a whole new apparatus.
The other option in this category to alleviate that potential risk would be to opt for a plate system. These are made to take on as many plates as the machine can hold so you get a little more flexibility. This is also a great option for those of you who have problems with your grip. Make sure to take a look at all of these factors as well to ensure you are investing in the one that is easiest for you to use.
Expert Interviews & Opinions
Most Important Criteria
(According to our experts opinion)
Experts Opinion
Editors Opinion
Users Opinion
By Default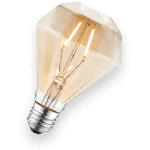 Home Gym aspirations
Home gyms come in all shapes and sizes. Some of us want something huge with absolutely everything that we could possibly need while others may want something compact or even portable.
Think about your space and what you need before making your purchase so that you get something that is compatible with your needs.
Additional features and accessories
Lots of the options on our list offer additional features and accessories that will help you get a more versatile workout. If you want certain things make sure to take those features into consideration when making your final decision.
Other Factors to Consider


Value
Everybody has one, and yours will be the first determining factor to which levels and models you can even start looking at. Before everything you need to consider, the cost to which you can absorb is going to be fundamental to your decision. There are options here too, however.
Depending on where you buy your machine you may have to pay all upfront, but there are many situations in which you could get financing that will allow you to increase your budget and pay off a higher-end machine in an affordable monthly payment system. The other thing to mention people who purchase fitness equipment can be fickle.
So many people invest in quality systems with the best intentions and these systems, unfortunately, end up collecting dust and become the place where they leave their clothes to hand dry. Many times, you can find a nice amount of affordable options on second-hand equipment. You very well may get a nice machine that was light, or rarely if ever used at a fraction of the cost it would be to get it brand spanking new.


Bottom Line
Machines that also have the option for weights plus bodyweight exercises are a good combination for a fully functional, well-rounded home gym option. If you have a pull-up bar attachment or permanent piece, a place for tricep dips is another nice bodyweight feature. Maybe a place to add a heavy bag would be something that would really give you a versatile, fun and effective option for a wide array of workouts.
If you are fitness professional, avid exerciser or knowledgeable and creative about movement and workouts you can use your machine's parts for more than just what it says it is meant to do. For instance, a weight bench may be great to lay on or sit on and lift or do presses, but you can also use it for step-ups. You can do elevated v-ups on it or even modified push-ups.
Putting your feet on the bench and doing your pushups on the floor can add an extra level of challenge to your bodyweight game. There are plenty of options if you know what you are doing. If you don't, there are always personal trainers available and ready to travel to your home and help you learn how to use your equipment as well as make the best use of it and your surroundings.
Frequently Asked Questions
q:

What is one essential piece of equipment to have in your gym?

a:

Hands down, barbells are king. They are cheap, and the plates they use are affordable as well. They can grow with you, meaning you can add weight as you are ready. They can provide a platform that will allow you to do a ton of different exercises for your entire body, much more than just box squats or bench presses.

They are durable and have a long lifespan and even the plates you use on them can be used for a multitude of other exercises outside of using them on the bar alone.
q:

What are good core exercises?

a:

Don't knock bodyweight. If you really want some substantial core support and training planks are invaluable. You could challenge yourself with varying options in hanging leg raises with or without weight between your knees or ankles. And, of course, the best home gyms will ensure you can easily incorporate the best home gyms into your daily workout routine.
Subscribe to our newsletters