Best Home Gym Equipment Reviewed & Rated for Quality
last updated:
Apr 03, 2020
Home gyms are becoming more and more popular these days. With people getting busier, more opportunities to work from remotely from home, and in the current situation that is sweeping the globe, an extremely contagious virus, Covid-19, that has us all
staying home
to help stop the spread.
This doesn't mean it's time to lounge around and stuff our faces with potato chips and soda. There are plenty of ways to stay fit, and setting up a decent home gym in your house will help you maintain your fitness goals more effectively and conveniently. We recently sat down and evaluated our list again, and made a few changes that we feel are a bit more realistic to different lifestyles and living situations. Check out our favorites below!
This is the best product on our list that is currently in stock:

Fitness Reality 810XLT
Why is it better?
Has a cage option
800-pound weight capacity
Bench folds for easy storage and space savings
2 position adjustable front leg
Two sets of safety bars
1-year warrantyLittle assembly required
In a
Hurry? Editors choice:

Test Winner: Fitness Reality 810XLT

3
Researched Sources
1.1K
Total Readers
10
Hours Researching
14
Products Evaluated
Effectiveness
Size
Use
By Default
Top 12 Best Home Gym Essentials
Criteria Used for Evaluation


Effectiveness
Your personal fitness goals have a lot to do with what kind of gym gear you buy. Perhaps your overall goal is to bulk up. Or maybe you want to tone your body lose excess fat you have been carrying around.
These different goals can be addressed effectively by using the right equipment and training style. Building muscle is definitely obtainable using a machine, but some avid bodybuilders will say that a machine just won't do it for massive muscle gain. But the truth is, you can get decent gains with a machine, but you have to choose wisely.
So, if this is your goal, a system with weight stacks or plates is the best option. You could use a heavy duty resistance machine for building muscle, however, those are generally more commercial and cost a lot more.
Gym systems that use weight plates offer more options with regards to budget when muscle gain is your goal. Fat loss and toning are going to happen when you burn those calories. Home resistance machines are going to be a good option, which don't have to be the high-end models like you'd need to gain muscle.
These types of systems provide less weight than plate systems. They focus more on lower weight at high reps, which will raise your heart rate and melt more calories in a session. It all comes down to what works best for you!


Size
While all multi-functional systems allow you to get the most amount of exercises in one piece of gym equipment, some can be bulkier than others. If you don't have much space to spare you might not want a large, hulking system that has a large footprint. The other thing to think about is where you live.
If you live in an apartment for instance, where your place may be way up with a lot of stairs moving something very large could be cumbersome and difficult. You may want something that makes more sense and is more feasible for your location and with regard to transporting it to you.
If you have a whole dedicated space for your apparatus, you may have many more options as to which model you like the best. When you have less space to work with smaller options may be better for you to look into. Some multi-functional machines also have features that allow them to maximize space the best.
They may fold up for easy storage. They may have wheels to keep the portable. They could have attachments that you can add and remove for exercise selection and size. This is a great option for those of you working with limited space because it allows you to easily store certain components and get them out of the way so you can use the space.


Use
Models that use resistance such as rods, resistance bands, and levels of bodyweight are a perfect tool for newcomers to exercise and lifting. These are also very helpful for those who have small to substantial personal limitations. These offer very uncomplicated and smooth motions that provide resistance which will put very little stress on your joints.
The way your body and your muscles respond to these systems is much different than it would with a weight plate system, for instance. There is much less tearing in the muscle so the rebuilding is not done in a way that adds much bulk. The one issue to be aware of with these types of systems is that eventually, they will lose some of that tension with continued use over time.
Systems that use stacks and plates are generally what you see in commercial facilities. They can take a beating and keep on providing consistent workouts. They are tough and durable and will last a long time. Have you ever heard of someone replacing a weight plate? Not very likely. As you progress in your fitness and musculature, you may need to get some more weight to add to your machine so that you can continue to make gains.
The future needs to add weight may be positive as your stacked machine may have the ability to grow with you, or it may be negative. If your machine doesn't offer the option to add, then all you can work with is what you already have and then the next option you have, if you want to improve, could be buying a whole new apparatus. These are things to think about.
Expert Interviews & Opinions
Most Important Criteria
(According to our experts opinion)
Experts Opinion
Editors Opinion
Users Opinion
By Default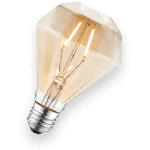 Home Gym aspirations
Home gyms come in all shapes and sizes. Some of us want something huge with absolutely everything that we could possibly need while others may want something compact or even portable.
Think about your space and what you need before making your purchase so that you get something that is compatible with your needs.
Additional features and accessories
Lots of the options on our list offer additional features and accessories that will help you get a more versatile workout. If you want certain things make sure to take those features into consideration when making your final decision.
Other Factors to Consider


Value
Depending on where you buy your machine you may have to pay all upfront, but there are many situations in which you could get financing that will allow you to increase your budget and pay off a higher-end machine in an affordable monthly payment system. The other thing to mention people who purchase fitness equipment can be fickle.
So many people invest in quality systems with the best intentions and these systems, unfortunately, end up collecting dust and become the place where they leave their clothes to hand dry. So when you choose the machine or system that you want, really think honestly about the frequency it will be used.


Bottom Line
Machines that also have the option for weights plus bodyweight exercises are a good combination for a fully functional, well-rounded home gym option. If you have a pull-up bar attachment or permanent piece, a place for tricep dips is another nice bodyweight feature. Maybe a place to add a heavy bag would be something that would really give you a versatile, fun and effective option for a wide array of workouts.
If you are fitness professional, avid exerciser or knowledgeable and creative about movement and workouts you can use your machine's parts for more than just what it says it is meant to do. For instance, a weight bench may be great to lay on or sit on and lift or do presses, but you can also use it for step-ups. You can do elevated v-ups on it or even modified push-ups.
Putting your feet on the bench and doing your pushups on the floor can add an extra level of challenge to your bodyweight game. There are plenty of options if you know what you are doing. If you don't, there are always personal trainers available and ready to travel to your home and help you learn how to use your equipment as well as make the best use of it and your surroundings.
Other gym accessories and pieces of equipment for your home gym
If you're building a home gym, be sure to check out our other guides that offer valuable insight into the best home gym equipment and accessories on the market today.
Ab Machines
Ab Rollers
Cardio Machines
Elliptical Machines
Exercise Bikes
Power Racks
Treadmills
Dip Stations
Pull Up Bars
Weight Benches
Rowing Machines
Punching Bags
Suspension Trainers
Dumbells
Kettlebells
Yoga Mats
Gym Mats
Foam Rollers
Skipping Ropes
Training Steps
Exercise Balls
Frequently Asked Questions
q:

What is one essential piece of equipment to have in your gym?

a:

Hands down, barbells are king. They are cheap, and the plates they use are affordable as well. They can grow with you, meaning you can add weight as you are ready. They can provide a platform that will allow you to do a ton of different exercises for your entire body, much more than just box squats or bench presses.

They are durable and have a long lifespan and even the plates you use on them can be used for a multitude of other exercises outside of using them on the bar alone.
q:

What is the best flooring for a home gym?

a:

You'll have to think about what kind of workouts you'll most likely be into. If the plan is to build up a full gym, with free weights and a whole bunch of gear that moves around and can drop on the floor, then rubber gym tiles are your best bet.

They are easy to install, and really don't cost too much if you shop around. They simply fit together like the easiest puzzle you've ever had to put together. And if you're setting up your gym in a room that has some weird dimensions, you could even get fancy and cut the edge pieces to fit perfectly.

If you are going to put one resistance machine and perhaps a treadmill in the room, with no benches or weight racks, then you should be good with a wooden floor or whatever you already have. It would be wise to at least place a mat under the equipment though.
q:

What workout gym equipment is most effective for cardio?

a:

The most obvious would be a treadmill. You're going to get a full on cardio workout running on a decent treadmill. But don't overlook elliptical and rowing machines. A lot of home gym systems have cardio gear included, so this is actually pretty easy to find.
q:

Are home gyms really worth it?

a:

That really comes down to personal preference. If you have a busy lifestyle and just don't have time to take that extra trip to the gym, then it makes sense. And from a financial point of view, if you add up monthly gym fees, along with gas used to go there and back, your home gym is a huge savings if you tend to workout consistently.

And even more personally, if depends on how you are in public. Are you that person who is also looking up in between reps to make sure someone is checking you out? If so, then maybe the gym has that social attachment that you like.

If you're the kind of person who likes to stay solo and strictly focus on the fitness, and really don't like working out around a bunch of people, than that's even more reason to set up your own gym at home.
q:

What workout gym equipment is most effective for muscles?

a:

There is definitely a difference in gain limits depending on what specific workouts you can get from a particular machine or fitness system. In general, machine have gotten a bad reputation, which isn't completely valid, regarding their inability to help effectively with muscle gain. When used in conjunction with other appropriate exercises, machines absolutely assist getting to your goal.

You'll have to understand what exactly the machine you choose does, as well as its limits, to know just how to include into your plan. The ideal equipment would be a system that takes weight plates. And, something that gets commonly overlooked, you should make sure that particular machine will take enough weight for what you want to use it for.
Subscribe to our newsletters