10 Best Ice Packs for Runners Reviewed and Tested in 2021
last updated:
Mar 02, 2021
The best ice packs can be hard to find—and when it comes to healing injuries, your body deserves better than a bag of frozen vegetables.
If you have a recent injury where swelling is an issue, ice can be the best treatment for not only decreasing your
pain
but also reducing inflammation and speeding the healing process. The companies who make the gel ice packs on our list employ experts who conduct extensive research to ensure the design and application will give you the maximum benefits of ice without doing any damage.
We looked at the reusable ice packs on the market and chose the 10 that are best for runners, to help you heal quickly and get back out there. Check them out below!
In a Hurry? The test winner after 14 hrs of research

FlexiKold Gel
Why is it better?
Covers a really wide area of the body
Stays cold for hours so you can sleep with it
The material is easy to clean
Many sizes available
Perfect to use on your back
In a
Hurry? Editors choice:

Test Winner: FlexiKold Gel

3
Researched Sources
1.2K
Reviews Considered
14
Hours Researching
20
Products Evaluated
Materials
Durability
Value
Ease of Use
Versatility
By Default
Top 10 Gel Packs for Runners
Criteria Used for Evaluation


Materials
There are a number of materials that are commonly used both inside and outside the ice pack. For the outer materials you will want something that helps insulate the pack so it stays cool for a long time while still allowing the cold to flow through the materials and into your body. Inside, you want your gel pack to be made of material that will hold in the cold for a good long time while also being ways to use and hold against whatever part of the body needs the cold therapy treatment.
The material the gel packs are made of should be high quality, durable, and pliable to fit your body correctly. Seams must be well-made, and they can't split, or you or your clothes may be colored by the gel or whatever other substance is used in the pack. After taking it out of the freezer, the gel or any other content should be flexible to fit the shape of your body comfortably. It is one of the biggest complaints we hear about reusable ice packs, that when they're frozen, they aren't flexible enough to be of much use. Because of this, we made sure to add several products that remain flexible even when completely frozen. Avoid products in which liquid substances stay only on one side of the gel packs. The majority of the gel ice packs that you buy may or may not have warning labels on them. Be sure to check over these packs, before use to see if the inner material is dangerous. These days most companies only use non-toxic substances in their products but you can never be too careful, and it pays to double check before buying and using.


Durability
It is also important to think about the durability of the ice pack you decided to purchase. Avid runners, athletes, and those who are always on the go will need reusable ice packs that are reliable and that can handle a lot of use and abuse. When you are an active runner, icing down after a run can help prevent sore muscle so you will end up using it more than just when you are hurt. All of this use can wear down cheaply made gel packs so make sure you are getting one that is durable and that will last you a good long while.
The durability of the packs is a significant factor to consider. You want something that you can use again and again, and that won't fail you when you need it the most. It's annoying and bad for your health, recovery, and training, to think you have an gel pack all set to go, only to pull it out of the freezer only to find the seams split and gel leaking out making it unusable.
We considered over 1300 reviews to see what users had to say about the durability of various products we were viewing for our list. Some of the products are more durable than others, but we didn't include any that had a ton of complaints about the durability. Some of the things that make products like this durable are using high-quality materials, solid seam construction, and the quality of the gel or liquid used. Even if the exterior materials are of good quality, if the gel isn't it could lead to bursting and leaks in the pack, so you want to be sure that all of the materials used are high-quality, not just some of them.


Ease of Use
You want an ice back that will do its job and hold up to the wear and tear of regular use, but you also want to make sure the pack is easy to use. Most gel ice packs are designed to simply be put in the freezer to cool then they can be taken out, wrapped, and then used wherever you need cold therapy relief. It is important to make sure you can easily use your gel packs so you can get the soothing relief any time and any where you may need it. Buying an ice pack will do little good if it does not fit your wants, needs, and intended use.
In all honesty, there shouldn't be too much thought that goes into the use of a pack. The aim is to relieve pain and stress by merely applying it and relaxing. Because of this, one of the most important aspects of a well-made pack is how easy it can be used to bring about this relief. Ice packs that offer specialty uses, such as those that target specific areas of the body such as knees, shins, or elbows are more comfortable to use for these particular injuries but may not be easy to use overall and typically don't offer much in the way of versatility. The same is right for packs that double as heat packs, which most of the ones on our list do. So long as these products can be efficiently heated and/or chilled, their versatility shouldn't affect their ease of use.
Most gel ice packs, and the top ones on our list, in fact, are of the most basic variety; flat and square or rectangular with no other features such as straps, etc. Depending on where and how you plan on using the pack, this can make it easier or more challenging to use the gel packs. For example, if you want to lie down with packs on your back, having straps or other attachments can get in the way and make it harder to use. But if you want to wrap the pack around a joint such as a knee or ankle then NOT having straps makes it much more challenging to use because you have to sit there and hold the pack for the 15-20 minutes of recommended icing time. Be sure to take all of this into consideration when making your selection, and since most of the products on our list are affordable, as an investment in your health and wellbeing we recommend buying several different types of packs for different parts of your body.


Versatility
You are also going to want to look at versatility to see what ice packs are best for you as a runner. There are some key areas of the body that tend to get injured more than others when you are an avid runner- feet, knees, and legs being the most common. But other areas of the body can get sore or injured during a run or in a workout sessions or on a hiking adventure. So, you will want to make sue your packs are able to be used on more than just one area of the body to make things easier.
While choosing the best product, you should consider what's the aim of its usage. If you're going to use it on small parts of your body like knees or hands, you don't need to purchase a big one. It's a different story if you're looking for relief for your back, shoulders, or arms. You must be aware that gel packs must fit around the whole area of the arm, leg, etc. It's usually better to buy a bigger one because while it may be a little heavier than a small, it will still work with smaller parts of the body, whereas small packs won't work for more significant body parts. Remember also that even for the back, a product shouldn't be too heavy because you may have a problem with keeping it in the freezer. Another thing to consider is the shape of the pack. The majority of these packs that you buy may be shaped the same, but if you run into oddly shaped gel packs, it may be more difficult for you to use on different parts of your body.


Value
The final point to consider as you look for the best ice packs to add to your running day gear and supplies is what its value it. Remember, value is more than just the price tag. Value takes everything into account to see if the product is a good choice for you. Price, application, ease of use, durability, comfort, style, and results are all taken into account and when you get something that delivers everything you want and need then that is a good valuable product!
Many people may think that ice packs shouldn't be costly and they aren't. You have a wide range of prices from 20 dollars products to those which amount may be higher than 50 dollars. However, the most expensive products aren't always the best ones. You should personalize your product. We would recommend checking the price after considering the other important factors. Remember also that if you need an ice pack for your back, it won't cost the same as an ice pack for the wrist. No matter what, you should never put a price limit on caring for your body. You need your body for all daily functions and its not worth being miserable and mistreating injuries.
On the one hand, you can't put a price on sufficient injury treatment supplies. But on the other hand, no one wants to pay out the nose for an ice pack of all things! Some of the products on this list are certainly on the higher side of the price spectrum. However, all of the products listed here will provide real relief and treatment of severe injuries, which more than justifies the price in our eyes. Still, you may want to be mindful of the cost for each product when making a purchasing decision.
Expert Interviews & Opinions
Most Important Criteria
(According to our experts opinion)
Experts Opinion
Editors Opinion
Users Opinion
By Default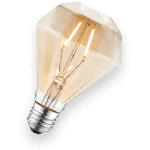 Follow the RICE Protocol
There's an effective method to treat most minor to moderate injuries that are caused by running. It's known as the RICE protocol. This is an acronym that stands for Rest, Ice, Compression, and Elevation. Essentially, you should immediately stop using the affected body part, apply ice to the hurt area, provide some compression, and keep the affected limb elevated. In most minor cases of injury, this is the most effective and time-saving method of treatment.
Don't Use Ice For Too Long!
Although the numbing effects of an ice pack on an injured area can be soothing to the point that you'll want to wear it for a long time, the truth is that you should only ice a particular body part for twenty minutes at a time. Failing to remember this rule can result in moderate to severe skin damage and increased pain.
Talk to your doctor
If you have an underlying condition that can affect your feet and lets or other key areas f the body where you might end up icing, you should talk to your doctor before beginning an icing regiment after your runs. Some conditions like sin cancer, eczema, and skin allergies can make it hard or unadvisable to ice the area. If you are prone to DVT and blood clots you should also talk to your doctor before you beginning using ice packs during your runs and workout sessions.
Listen to your body!
Having some aches and pains after a good run or workout session is common and shoes you did good work pushing yourself a little. And even with the best care some injuries to happen. But if you are experiencing a lot of pain during and after your runs and workouts or you have an injury that doesn't seem to be getting better, you need to talk to your doctor. A smaller injury that is not healing properly could cause major damage down the road when it worsens. And if you experience frequent pain during certain activities it could indicate that there is a possible underlying condition that needs to be addressed. So, listen to your body and do not ignore any warning signs it is giving you!
Other Factors to Consider


Compression
Some of the ice packs listed here also offer the ability to provide compression to the affected area. This can be a useful design aspect since it allows you to handle another important part of the typical treatment process when handling the vast majority of running injuries. However, compression isn't always the correct way to handle some running injuries, so it's worth considering whether or not you want to invest in a product that always compresses the affected region.
Compression and ice paired together to provide the perfect combination to help you get to feeling better. As we have mentioned, compression is not the best way to go for everyone--especially if you have never used any compression clothing, socks, etc. Compression fits take some getting used and while they can be beneficial, they can cause further pain and discomfort if used when not needed.


Size
Size is an important thing to consider when looking for the perfect ice pack to keep handy. Not only do you need to have something that fits in your fridge but also something that will not only your body but also your needs. When we looked at the size we considered more than just how much surface area is covered but also how versatile it was when used in different ways.
You may have noticed that our list has small, standard, and large ice packs that you can choose from. Some of the ice packs we featured are large enough to wrap around and come with adjustable straps so you can secure them in place--so you can make them fit you perfectly. We also have ice packs designed for certain parts of your body so that you can target specific areas. The only problem with those is that their size and shape is specifically designed for those areas. Overall, you need to consider where you will be applying the pack the most and if you want something versatile--it is important you get the right size for you at the end of the day.
Frequently Asked Questions
q:

What is the benefit of icing an injury?

a:

While there are many benefits to icing an injury, one of the main reasons ice is used as a go-to is because it just feels good. With that being said, there are also facts behind why icing is beneficial. Icing helps minimize swelling and also can reduce bleeding in the tissue, muscle spasms, and pain.
q:

Can gel ice packs go bad?

a:

While some ice packs do have an expiration date, you do not always need to follow it. Icing can be done with an expired gel ice packs with no repercussions. When you start to ice, it generally works the same as a new, used, or expired ice packs. The dates that are listed on these ice packs are more of a recommendation date rather than an expiration date, and to be honest; it's mostly a way to get unsuspecting people to buy more ice packs.
q:

What should I consider before buying?

a:

Depending upon what you are looking for in ice packs, there are several things to consider. The shape forming gel ice packs may be more beneficial for multi-purpose use, whereas hard ice packs will be difficult to use when icing around the wrist or other rounded body parts. These harder or firm ice packs can burn the skin by being too cold. With that said, think about what kind of injury you are trying to heal.
q:

How long should I ice my injury for?

a:

Experts usually recommend icing an injury for no longer than 20 minutes. We know how good ice feels on a swollen limb or joint, and that it's tempting to leave it on for a lot longer than 20 minutes, but it's not a good idea. Ice relieves pain and swelling because it constricts the blood vessels, which numbs the pain and reduces blood flow. If you leave the ice packs too long, the blood vessels can get so constricted that more damage can be caused, which in turn leads to even more swelling and inflammation.
q:

What is the best way to care for an injury using gel packs and heat?

a:

Experts agree that RICE is the best way to care for a sports injury. RICE stands for Rest, Ice, Compression, and Elevation. In an ideal situation, you will put ice packs on the injury immediately after it happens for 15-20 minutes max. You should then follow 20 minutes with ice packs on the injury, then with 20 minutes off. After the first 48 hours, it's beneficial to apply ice packs to the injury for 15-20 minutes and then follow it immediately with a hot pack or by getting into a hot bath or tub. Causes fresh, oxygenated blood to flood into the cold area in the body's natural attempt to return balance to your circulatory system's overall temperature, which in turn speeds healing. This is where having multiple ice/hot packs can be extremely useful.
q:

Can I ice instead of going to the doctors?

a:

If it is a minor injury like a small twist or sprain or simply sore muscles for pushing yourself during your workout then you should be fine with some icing at home. However, if the pain does not go away, the injury does not seem to be getting better, or there are other symptoms involved then you should speak to your health care provider as soon as possible. You have an injury hat is worse than you realize or you may have some underlying condition that needs to be addressed. Always talk to your doctor about your workout routine and any injuries or unusual aches or pains you experience.
Subscribe to our newsletters