10 Best Ice Packs for Runners Tested
last updated
Apr 08, 2019
The best ice packs can be hard to find—and when it comes to healing injuries, your body deserves better than a bag of frozen vegetables.
If you have a recent injury where swelling is an issue, ice can be the best treatment for not only decreasing your
pain
but also reducing inflammation and speeding the healing process. The companies who make the ice packs on our list employ experts who conduct extensive research to ensure the design and application will give you the maximum benefits of ice without doing any damage.
We looked at the best ice packs on the market and chose the 10 that are best for runners, to help you heal quickly and get back out there. Check them out below!
In a Hurry? The test winner after 14 hrs of research
FlexiKold Gel
Why is it better?
Covers a really wide area of the body
Stays cold for hours so you can sleep with it
The material is easy to clean
Many sizes available
Perfect to use on your back
In a
Hurry? Editors choice:
Test Winner: FlexiKold Gel

3
Researched Sources
1.2K
Reviews Considered
14
Hours Researching
20
Products Evaluated
Materials
Durability
Value
Ease of Use
Versatility
By Default
In Depth Review Top 10
FlexiKold Gel
Roscoe Medical Hot & Cold
The Coldest Water
O2 Cold Therapy with Compression
Koo Care 2
Therapaq
TheraPearl Shin Wraps
Polar Ice Foot and Ankle Wrap
NatraCure
CryoCup
Table of contents
Criteria Used for Evaluation
Other Factors to Consider
Frequently Asked Questions
Sources
Top 10 Ice Packs for Runners


Covers a really wide area of the body
Stays cold for hours so you can sleep with it
The material is easy to clean
Many sizes available
Perfect to use on your back
Buyers complained about not enough gel moving from side to side
While this is a basic ice pack, its quality materials and construction, large size, and tons of satisfied customers made us put it #1 on our list. It's big enough and flexible enough to use just about anywhere, and it's double sealed in order to prevent leaks.
Read more
Material
This ice pack is made of high quality, durable materials that makes it built to last. It uses the brand's proprietary professional grade gel, which allows it to remain flexible when frozen as well as ensures it stays cold longer.
Durability
This ice pack is incredibly durable even though it looks simple. It is made of extra thick nylon and is also double sealed to prevent any leaking from occurring. It is even durable enough to be washed--so you can expect this one to last you for the long haul.
Ease of use
Since this ice pack stays flexible, it is super easy to use--you can use it anywhere on your body. You can also expect it to stay cold for as long as you need it to, thanks to the gel it utilizes. With this one, it is as easy as just grabbing it from the freezer and putting it wherever you need it.
Versatility
If you want something that is versatile, this is definitely one of the best. Since it stays flexible even when it is frozen, you can use it anywhere. It is also a great size to cover almost any issue--although if you need something really big you will need to buy more than one of these.
value
This ice pack comes at a great price and, given that it is highly recommended by physical therapists all over the country, it is safe to say that it is worth every penny.
2

. Roscoe Medical Hot & Cold


Helps assist with a variety of aches/pains in different body parts
Good for sprains, contusions, headaches, and even toothaches
Three convenient sizes
Won't freeze solid like a block, maintains flexibility
Has a chemical smell at first
There is nothing fancy about this ice pack but it's a good place to start from. Everyone should have a couple of these handy packs around due to their versatility and effectiveness.
Read more
Material
This may look like a simple ice pack but, let me tell you, it is anything but that. While it doesn't come with any extra features or accessories to use, it is definitely worth having some of these around. The gel they employ can be used cold or hot and the high-quality material it is made of prevents leaking.
Durability
This ice pack is built to last and perfect for those of you looking for something that will last you the long haul. If you want something that won't leak or easily break, then this is a great ice pack to consider.
Ease of use
This is a hot and cold ice pack--so you freeze it or you heat it up in the microwave, easy as that!
Versatility
This reusable ice pack is the perfect size for the most commonly iced areas. It allows you to apply both hot and cold therapy, so you don't have to go back and forth between an ice pack and a separate heating pad--this one is the perfect 2 in 1.
value
Given that this ice pack is incredibly affordable, it is easy to say its value truly shows. This is definitely a high-quality ice pack at a fraction of the cost.


Retains the cold for a long time
Soft fabric covering
It's definitely on the more expensive side
If you're looking for something bigger, you should definitely check out The Coldest Water ice pack. It's 15.2 x 11.7 inches so it's one of the biggest on our list. This product was specially created for people who play sports. If you want to recover faster, this product will help and it's great for fast pain relief. If you have any ankle sprains, back pain, or any other muscle pain, this pack will minimize it-- and you don't need a towel to use this pack to insulate yourself from cold burns.
Read more
Material
This large ice pack is made of really flexible and high-quality materials that allows it to fit the icing area perfectly. The non-toxic gel pack was made specifically for athletes, so it is made of comfortable and CE certified and FDA approved flexible plastic to make this a perfect fit for you.
Durability
Made of really durable materials, this larger ice pack is built to last. If you take care of it you won't have to worry about any cracks or leaking issues.
Ease of use
This is definitely a large ice pack but don't worry, it is just as easy to use as your smaller packs. In fact, you can lay this one on the bed and lay on it to ice your back or you can lay it where it needs to go. While it isn't flexible enough to mold to your arms and legs, you can definitely lay it wherever you need it.
Versatility
This ice pack is pretty versatile when it comes to how you can use it. However, it is far less flexible and since it is so large it isn't the best for icing smaller areas.
Value
This ice pack comes at a great pricey, especially considering how large it is.
4

. O2 Cold Therapy with Compression


Ice and compression combined
Fits great around the knee
Very effective
Some reports of durability issues with ice pack
Not good for skinny legs
This product is unique as it offers the user compression along with the healing effects of ice to help you recover faster. And it's specifically designed for use on knees, which any runner can appreciate. Compression increases blood circulation, so fresh oxygenated blood rushes to the area speeding healing.
Read more
Materials
This product is made with high-quality materials that have been approved by professional physical therapists who freeze, thaw, and re-freeze these ice packs constantly, so you know that if it will take that kind of continuous use it will hold up to use at your home.
Durability
We did find a few reports from users that the ice pack portion of the product started to leak over time, but this is typical with this type of product and didn't seem to be a consistent issue.
Ease of Use
Reviewers said that it was easy to use, both to put on the knee and to inflate for compression.
Versatility
Because of its knee specific design, this product isn't really that versatile.
Value
This product is one of the more expensive ones on our list, however, for those looking for the healing effects of both ice and compression all in one product, it will be money well spent.


Affordable
Versatile
easy to use
The Koo Care 2 ice pack is one of the most affordable ice packs on our list, but don't let that make you think it isn't a great option. It is easy to use, perfect for those of you who need to ice every day, and a great overall ice pack to have around--especially if you children who are athletes as well! You can use this one anywhere on your body, so it is definitely a perfect fit for anyone!
Read more
Material
This ice pack uses non-toxic gel, which lets it stay flexible so you can wrap it around certain areas when you need to. it also comes with a hot and cold compress as well as the nylon wrap.
Durability
This ice pack is pretty durable, but if you have any issues you will love the one year warranty they offer! Makes the purchase totally worth it.
Ease of use
Since this is another hot and cold pack you can bet that it is easy to use. Just freeze or microwave it, depending on what you need, and it will stay heated or cold for 30 minutes!
Versatility
Since this ice pack is so flexible it can be wrapped or placed wherever you need it. The fact that you can securely strap it as well makes it even more versatile since you can walk around and get stuff done while you ice if you need to.
Value
The Koo Care 2 comes at an excellent price, especially given the additional accessories it comes with--and you can securely strap it where you need, so you don't have to sit or lay down the while you ice if you have things to do.


Relieves pain
Hot and cold therapy
Compression wrap
This ice pack is perfect for athletes and the everyday person--it's easy to use and perfect for pain relief from arthritis or muscle pain. It provides hot or cold therapy and provides a compression fit for added relief. The best part is that it comes with a money back guarantee (although it is a bit pricey, to begin with).
Read more
Material
This is another hot and cold pack so the gel it uses can be both heated and frozen--all while also still being able to stay flexible regardless of if you use it hot or cold. The straps that come with this pack are adjustable which allows you to wrap any part of your body for the most part.
Durability
This pack is incredibly durable and designed to be leakproof, so you won't have to worry about it breaking apart and leaking.
Ease of use
As far as use, this ice pack is really easy to use. If you want it cold just grab it from the freezer and if you are needing heat therapy all you have to do is pop it into the microwave.
Versatility
Since the gel is flexible, this pack is really versatile and can be wrapped around and securely held. It also provides you with both hot and cold therapy so it is perfect for those of you who want a 2 in 1 option.
Value
While this pack comes with lots of additional accessories and is incredibly versatile, it also comes at a great price--and the specified money back guarantee just makes it even better.


Perfect for shin splints, stress fractures and more
Holds temperature for the medically recommended period of time
Simply pop in the freezer or toss in the microwave
Made from non-toxic materials
Latex and BPA free
Some wish that they would adjust tighter
The shins are one part of your body that can take a real beating when it comes to running. Shin splints, calf strains, stress fractures, you name it. Why not give them a bit of TLC?
Read more
Material
These wraps have a double velcro adjustable strap set which makes sure that they stay in place. They also are guaranteed to hold their therapeutic temperature for a minimum of 20 minutes. Don't let shin issues keep you out of commission, fight back with TheraPearl Wraps
Durability
This pack is definitely durable and built to last--however, some users did report that their packs started experiencing leaks after a while or after scraping them against something.
Ease of use
The TheraPearl Shin Wraps are a great way to do this. They smoothly envelop your calves and shins and provide a calming chill or an invigorating burst of warmth (depending on what you need). !
Versatility
These wraps are slim enough to fit underneath your pants, so if you want you can put them on at the office and take a load off your shins while you work.
Value
While it comes at a great price if you want something more versatile than you won't get too much out of this one.
8

. Polar Ice Foot and Ankle Wrap


Great for cold therapy after surgery
Build to articulate perfectly around the ankle
Has hook & loop closure straps
Surface has soft fleece covering to protect skin
It could be a bit more pliable
For any type of soft tissue trauma in the foot or ankle area, strapping on the Polar Ice Foot can be a great first step in healing the injury. Reduce swelling, control pain and get yourself back to full speed as soon as possible.
Read more
Material
This is another custom designed icing implement that will more thoroughly cover your ankle than an all-purpose pack ever will. On the interior, the Polar Ice foot has encapsulated ice packs filled with purified water. On the exterior, you have a soft fleece that is easy on the skin and protects from frostbite. Combine the two with a smart design and you've got a winning ice pack.
Durability
This product is really durable and designed to last--so you can rely on this it to help your ankles stay working optimally.
Ease of use
With this one you won't have to worry about having any issues getting it on--the straps make it easy to adjust and the flexible material will mold to your foot for the perfect fit.
Versatility
Value
A little pricey given that you can only use this one on your feet.


Versatile
can be wrapped
stays colder longer
If you want an affordable, reliable, and effective ice pack, then this is an excellent one to consider. Not only does it come at a great price, but it stays flexible enough to wrap around where you need it thanks to the secure and adjustable belt strap.
Read more
Material
The interior of this ice pack is made of professional grade clay that allows it to contour to where you want to wrap it. The clay also allows this wrap to stay colder for much longer than other ice packs.
Durability
This one uses both clay and gel ice packs, both of which are incredibly durable and built to last.
Ease of use
If you want an ice pack that is super easy to use, you will love this one. It is super easy to wrap around since it is very flexible. You don't have to put too much effort into this one so it is definitely a great one to consider.
Versatility
Since this ice pack stays flexible, it is super easy to wrap around--and the belt wrap is made elastic and stretchy material that lets it fit you perfectly and securely.
Value
This ice pack is super affordable and definitely holds its value given how many great features it as to offer.


User friendly, convenient, self-icing tool
Plastic handle does not conduct cold temperature leaving your hands unaffected; simply fill cup with water and put it in the freezer
Can be used for sensory stimulation, splint cooling, or general muscle work
Reusable (eco-friendly) and easy to clean
Easy to use
May start to crack after long use, due to repeated hot/cold transitions
This is a handy ice massage tool that can breath new life into tired and sore muscles. Research (and our own experience) shows that icing can be more effective when a good bit of pressure is applied. Add in the motion of moving the CryoCup around and it's easy to understand how this method can reach deeper into the muscle tissue and achieve better results.
Read more
Material
This one is made of durable material that securely holds the ice and allows you to apply direct cold pressure to certain areas.
Durability
Really durable and doesn't crack easily--however when the ice starts melting it could be frustrating to deal with.
Ease of use
One point of caution, however: when applying ice directly to the skin, be sure not to overexpose one area as this can result in frostbite. On the plus side, your fingers won't freeze when applying the ice and this product is much more eco-friendly than throwing away a bunch of Dixie cups every week. If you've never tried it before, an ice massage can be exhilarating.
Versatility
Not too versatile as far as use, but it does allow you to apply pressure to certain areas.
Value
This cryo selection is super affordable and easy to use
Criteria Used for Evaluation

Materials
The material the ice pack is made of should be high quality, durable, and pliable in order to fit to your body correctly. Seams must be well-made and they can't split or you or your clothes may be colored by the gel or whatever other substance is used in the pack. After taking it out of the freezer, the gel or any other substance should be flexible to easily fit the shape of your body. This is actually one of the biggest complaints we hear about ice packs, that when they're frozen they aren't flexible enough to be of much use. Because of this we made sure to add several products that remain flexible even when completely frozen. Avoid products in which liquid substances stay only on one side of the pack. The majority of the ice packs that you buy may or may not have warning labels on them. Be sure to check over these ice packs, prior to use to see if the inner material is dangerous. These days most companies only use non-toxic substances in their products but you can never be too careful and it pays to double check before buying and using.

Durability
Obviously the durability of the ice pack is a really important factor to consider. You want something that you can use again and again, and that won't fail you when you need it the most. It's really annoying, and bad for your health, recovery, and training, to think you have an ice pack all set to go, only to pull it out of the freezer only to find the seams split and gel leaking out making it unusable.
We considered over 1300 reviews to see what users had to say about the durability of various products we were considering for our list. Some of the products are more durable than others, but we didn't include any that had a ton of complaints about the durability. Some of the things that make products like this durable are using high-quality materials, solid seam construction, and the quality of the gel or liquid used. Even if the exterior materials are of good quality, if the gel isn't it could lead to bursting and leaks in the ice pack, so you want to be sure that all of the materials used are high-quality, not just some of them.

Ease of Use
In all honesty, there shouldn't be too much thought that goes into the use of an ice pack. The aim is to relieve pain and stress by simply applying it and relaxing. Because of this, one of the most important aspects of a well-made ice pack is how easy it can be used in order to bring about this relief. Ice packs that offer specialty uses, such as those that target specific areas of the body such as knees, shins, or elbows are easier to use for these specific injuries but may not be easy to use overall and typically don't offer much in the way of versatility. The same is true for ice packs that double as heat packs, which most of the ones on our list do. So long as these products can be easily heated and/or chilled, their versatility shouldn't affect their ease of use.
Most ice packs, and the top ones on our list in fact, are of the most basic variety; flat and square or rectangular with no other features such as straps etc. Depending on where and how you plan on using the pack, this can actually make it easier or more difficult to use the pack. For example, if you want to lie down with an ice pack on your back, having straps or other attachments can get in the way and make it harder to use. But if you want to wrap the pack around a joint such as a knee or ankle then NOT having straps makes it much more difficult to use because you have to sit there and hold the pack for the 15-20 minutes of recommended icing time. Be sure to take all of this into consideration when making your selection, and since most of the products on our list are really affordable, as an investment in your health and wellbeing we recommend buying several different types of packs for different parts of your body.

Versatility
While choosing the best product, you should consider what's the aim of its usage. If you're going to use it on small parts of your body like knees or hands, you don't need to purchase a big one. It's a different story if you're looking for relief for your back, shoulders, or arms. You must be aware that an ice pack must fit around the whole area of the arm, leg etc. It's usually better to buy a bigger one because while it may be a little heavier than a small, it will still work with smaller parts of the body, whereas small packs won't work for larger body parts. Remember also that even for the back, a product shouldn't be too heavy because you may have a problem with keeping it in the freezer. Another thing to consider is the shape of the ice pack. The majority of ice packs that you buy may be shaped the same but in the event that you run into an oddly shaped ice pack, it may be more difficult for you to use on different parts of your body.

Value
Many people may think that ice packs shouldn't be very expensive and they really aren't. You have a wide range of prices- from 20 dollars products to those which price may be higher than 50 dollars. However, the most expensive products aren't always the best ones. You should personalize your product. We would recommend checking the price after considering the other important factors. Remember also that if you need an ice pack for your back it won't cost the same as an ice pack for the wrist. No matter what, you should never put a price limit on caring for your body. You need your body for all daily functions and its not worth being miserable and mistreating injuries.
On one hand, you can't put a price on effective injury treatment supplies. But on the other hand, no one wants to pay out the nose for an ice pack of all things! Some of the products on this list are certainly on the higher side of the price spectrum. However, all of the products listed here will provide real relief and treatment for serious injuries, which more than justifies the price in our eyes. Still, you may want to be mindful of the cost for each product when making a purchasing decision.
Expert Interviews & Opinions
Most Important Criteria
(According to our experts opinion)
Experts Opinion
Editors Opinion
Users Opinion
By Default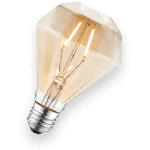 Follow the RICE Protocol
There's an effective method to treat most minor to moderate injuries that are caused by running. It's known as the RICE protocol. This is an acronym that stands for Rest, Ice, Compression, and Elevation. Essentially, you should immediately stop using the affected body part, apply ice to the hurt area, provide some compression, and keep the affected limb elevated. In most minor cases of injury, this is the most effective and time-saving method of treatment.
Don't Use Ice For Too Long!
Although the numbing effects of an ice pack on an injured area can be soothing to the point that you'll want to wear it for a long time, the truth is that you should only ice a particular body part for twenty minutes at a time. Failing to remember this rule can result in moderate to severe skin damage and increased pain.
Other Factors to Consider

Compression
Some of the ice packs listed here also offer the ability to provide compression to the affected area. This can be a useful design aspect since it allows you to handle another important part of the typical treatment process when handling the vast majority of running injuries. However, compression isn't always the correct way to handle some running injuries, so it's worth considering whether or not you want to invest in a product that always compresses the affected region.
Compression and ice paired together to provide the perfect combination to help you get to feeling better. As we have mentioned, compression is not the best way to go for everyone--especially if you have never used any compression clothing, socks, etc. Compression fits take some getting used and while they can be beneficial, they can cause further pain and discomfort if used when not needed.

Size
Size is an important thing to consider when looking for the perfect ice pack to keep handy. Not only do you need to have something that fits in your fridge but also something that will not only your body but also your needs. When we looked at the size we considered more than just how much surface area is covered but also how versatile it was when used in different ways.
You may have noticed that our list has small, standard, and large ice packs that you can choose from. Some of the ice packs we featured are large enough to wrap around and come with adjustable straps so you can secure them in place--so you can make them fit you perfectly. We also have ice packs designed for certain parts of your body so that you can target specific areas. The only problem with those is that their size and shape is specifically designed for those areas. Overall, you need to consider where you will be applying the pack the most and if you want something versatile--it is important you get the right size for you at the end of the day.
Frequently Asked Questions
q:
What is the benefit of icing an injury?
a:
While there are many benefits to icing an injury, one of the main reasons ice is used as a go-to is because it just feels good. With that being said, there are also facts behind why icing is beneficial. Icing helps minimize swelling and also can reduce bleeding in the tissue, muscle spasms, and pain.
a:
While some ice packs do have an expiration date, you do not always need to follow it. Icing can be done with an expired gel ice pack with no repercussions. When you start to ice, it works generally the same as a new, used, or expired ice pack. The dates that are listed on these ice packs are more of a recommendation date rather than an expiration date, and to be honest it's mostly a way to get unsuspecting people to buy more ice packs.
q:
What should I consider before buying?
a:
Depending upon what you are looking for in an ice pack, there are several things to consider. The shape forming gel ice packs may be more beneficial for multi-purpose use, whereas hard ice packs will be difficult to use when icing around the wrist or other rounded body parts. These harder or firm ice packs can burn the skin by being too cold. With that said, think about what kind of injury that you are trying to heal.
q:
How long should I ice my injury for?
a:
Experts usually recommend icing an injury for no longer than 20 minutes. We know how good ice feels on a swollen limb or joint, and that it's tempting to leave it on for a lot longer than 20 minutes, but it's not a good idea. Ice relieves pain and swelling because it constricts the blood vessels, which numbs the pain and reduces blood flow. Leave the ice on for too long however, and the blood vessels can get so constricted that more damage is caused, which in turn leads to even more swelling and inflammation.
q:
What is the best way to care for an injury using ice and heat?
a:
Experts agree that RICE is the best way to care for a sports injury. RICE stands for Rest, Ice, Compression, and Elevation. In an ideal situation, you will ice the injury immediately after it happens for 15-20 minutes max. You should then follow 20 minutes with the injury on ice with 20 minutes off for the first 48 hours. After the first 48 hours, it's beneficial to apply ice to the injury for 15-20 minutes and then follow it immediately with a hot pack or by getting into a hot bath or tub. This causes fresh, oxygenated blood to flood into the cold area in the body's natural attempt to return balance to your circulatory system's overall temperature, which in turn speeds healing. This is where having multiple ice/hot packs can be extremely useful.
Sources
Cold Call: Icing an injury can speed recovery—if you do it right,

Running Publication

,

Dec 01, 2009

,
Runners And Ice Packs,

Clinical information

,
,
Burning Runner: Don't Take Ice For Granted,

Sports & Fitness publication

,

Mar 14, 2011

,
Subscribe to our newsletters