Our Favorite Leg Cramp Medicines Fully Tested & Reviewed
last updated
Mar 14, 2019
Whether you're a professional athlete or just a casual runner, you've probably had at least one instance of leg cramping in your life. When it happens at night, it's all the more painful and jarring. There are a number of things you can do to be pro-active and avoid leg cramps but when they do happen, all you can think about is getting relief!

For quick relief, consider cramp relief medication. Getting cramps that wake you up in the middle of the night isn't just an annoyance, it can reduce the quality of your sleep and leave you feeling groggy and unrested the next day. We've selected the 10 best cramp relief medications to help you rest easy.

We carefully considered a number of criteria to help us narrow our focus down to these top ten leg cramp medications and we are glad to present them to you now!
In a Hurry? The test winner after 18 hrs of research

Dee Cee Labs Formula 303
Why is it better?
Works well
Good for pain relief, too
Long-lasting
Natural ingredients 
In a
Hurry? Editors choice:

Test Winner: Dee Cee Labs Formula 303

4
Researched Sources
1.4k
Reviews Considered
18
Hours Researching
14
Products Evaluated
Potency
Effectiveness
Use
Durability
Value
By Default
Top 10 Picks
1

. Dee Cee Labs Formula 303



Works well
Good for pain relief, too
Long-lasting
Natural ingredients 
Formula 303 is a muscle relaxant in tablet form that comes with a total of 250 pills and features a natural formulation. It works well for those under a lot of stress or those with sleep issues related to restlessness and muscle cramping.
Read more
Medicinal Ingredients
On their own, the included ingredients might not be super effective but blended together they work well to relax muscles. Ingredients include Magnesium, Valerian root, among others. Reviewers liked that they recognized the ingredients and that they were natural.
Efficacy & Application
This formula is taken in the form of a pill. Reviewers found the Dee Cee Labs tablets to work well for reducing stiffness and overall stress. Users who tried the tablets felt more relaxed and were able to sleep easier. Some users found the pills effective for pain relief, as well. Users with painful nighttime leg cramps found this formula worked exceptionally well and helped them get better sleep.
Odor
Some users complained of a bad smell emanating from the pills. They do have a strong odor so it might wise to block your nose when downing thee tablets. Users also mentioned that the pills leave a bad taste in the mouth when taken. The strong smell is not indicative of a bad pill bottle; it's perfectly normal, though unpleasant.
Shelf Life
The bottle comes with 250 pills, plenty to last several months. Of course, this depends entirely on how often you decide to take the tablets. If you are using them daily, they will obviously not last as long.



Easy to apply
Non-sticky formula
A little goes a long way
Some people say they feel a film on their skin after use
Can be a little pricey for some
Not interested in swallowing tablets or slathering on ointment to get rid of your painful cramps? Use a foam instead. This formula is easy to apply, won't need to be washed off your hands, and helps to relieve cramping pain quickly. Comes in a 7.1 oz bottle. It's also useful for reducing muscle soreness and tension.
Read more
Medicinal Ingredients
Active ingredients include magnesium, vitamin E, aloe, and more. Users noted that the main active ingredient of magnesium is found in many other cramp relief products. If you're already taking a tablet with this ingredient, using this spray isn't going to increase pain relief.
Efficacy & Application
The bottle should be sprayed multiple times to cover the affected area for effective relief. Users should then massage the formula into the skin for best results and re-apply once again, repeating the process. The suggested daily application is twice per day.
Odor
Reviewers liked the faint smell of the spray and found that the scent disappears quickly once the formula was absorbed into the skin. The spray doesn't leave a sticky film on the skin, either.
Shelf Life
Users liked the formula but did mention that they would have liked the effects to last longer. It's not a permanent solution. An application requires several pumps of the bottle to provide relief, so the 7.1 oz bottle doesn't last as long as some would have liked.
3

. Caleb Treeze Organic Farm



Natural ingredients
Effective formula
No bad odor
Long shelf-life
Organic formulation
Don't be fooled by the packaging. This isn't a leg cream or lotion. The Caleb Treeze Organic formula is meant to be ingested to relieve muscle cramps, spasms, and tension quickly. Formulated from an Amish concoction, this substance works fast to keep your moments of discomfort to a minimum. Includes all-natural ingredients.
Read more
Medicinal Ingredients
The three main ingredients are all-natural, easily recognizable, and effective. Unfortunately, the included garlic, ginger, and apple cider do taste pretty strong. You will probably want to mix this stuff with some juice or simply block your nose and get it over with quickly! Reviewers liked that the ingredients were things you might have in the pantry at home and felt good knowing they were ingesting natural components.
Efficacy & Application
This stuff works fast once ingested. Expect relief within about 2 minutes or less. Relief from cramping should last over 24 hours, too, so you can rest easy. Reviewers agreed that the Caleb Treeze formula worked great for leg cramps and liked that it was fast acting. Just take a capful, drink it down on its own or mixed into another beverage (juice is probably your best bet) and wait until your cramps disappear.
Odor
The pungent ingredients might taste pretty bad, but the odor isn't that terrible. If you're sensitive to smells, this might be a good thing.
Shelf Life
Reviewers liked that the Caleb Treeze Organic formula lasted a long time. It's best kept in the refrigerator but doesn't need to be kept cold. You only need one swig of the cap, so there's enough in that bottle to last an extended period of time.



Works well
Can be used day or night
No smell
Easy to take
Affordable
Safety concerns regarding the active ingredient
These Hyland's tablets are meant to provide relief from cramps in the body, particularly calf and foot cramps. Those who experience uncomfortable cramps during the wee hours of the night will find relief with Hyland's products. They work quickly to get rid of cramps so you can go back to sleep and get a good night's rest.
Read more
Medicinal Ingredients
These don't contain any kind of sleep medication, so you can take them at any time of day to relieve cramps. The main active ingredient is Quinine, which some users had qualms about using. If you're unsure about whether taking this type of product is right for you, speak to your general practitioner.
Efficacy & Application
Some users weren't sure if the pills actually worked to stop the cramps or if it was just a chance coincidence that the cramping they experience stopped immediately upon ingesting a tablet. Many users were happy with the results but were worried about the possible long-term effects of using a product with Quinine as the active ingredient. Users who found the tablets useful were comfortable using them only in the case of emergency and not as a daily preventative because of the active ingredient, which they did agree was effective.
Odor
The tablets do not have a smell and are easy to ingest.
Shelf Life
A pill bottle contains 100 tablets, and since most users used the pills only when required, the tablets should last quite a while.
5

. Cramp Defense with TRUEMAG



Highly absorbable
Non-laxative 
Fast-acting
Organic
Some users reported no relief
A few reviewers said the product made them dizzy
Cramp Defense is unique because it contains Truemag, an organic form of magnesium which is highly absorbed, and does not cause digestive upset when used as directed. This means it works for your cramps fast, and permanently; and it gets more effective with time.
Read more
Medicinal Ingredients
The active ingredient in this product is called "Truemag", a proprietary formulation of magnesium fully bound to malate. This "fully reacted" form of magnesium is naturally found in fruits and vegetables. Truemag delivers the highest quality, purest form of magnesium -- with none of the residual inorganic forms of magnesium, such as oxides and hydroxides, which cause digestive upset.
Efficacy & Application
Start with one capsule per day (the goal is to use the smallest effective dose possible). Many people get results from 1 to 2 capsules a day. However, some people need more, depending on your weight, diet, lifestyle.
Most reviewers saw substantial results from this product. By fixing their magnesium deficiency, some have become totally free of their leg cramps; others have seen a significant decrease in the pain and/or frequency of their symptoms. This could mean that the pain is cut in half, or they only get cramps once a week instead of every night. Some people did do not see results, even after increasing their dose and taking it for more than a month.
Although everyone responds differently, many people saw results with their first dose. The manufacturer recommends trying it for 2 weeks to give it a full chance of working. If you don't like to swallow capsules, you can open them up and mix the powder with a food like applesauce or yogurt.
Odor
These capsules seem to be odorless, as there were no user complaints about odor.
Shelf Life
The bottle comes with 180 capsules, can last up to 6 months is taking one cap per day.



Includes other supplements as ingredients
Easy to swallow
No smell
Works very well
Only need 1 pill at nighttime
 
Some didn't find it as effective as others did 
 
These MgSport capsules contain a blend of Magnesium and other vitamins to help fight cramping. The capsule is fine for vegetarians to ingest and is a great formula for athletes or those who are active on a daily basis and experiencing painful cramps.
Read more
Medicinal Ingredients
The capsules contain 380mg of Magnesium that's easily absorbed by the body. The tablets also include a variety of other supplements including B6, Vitamin E, and Vitamin D. This blend of vitamins encourages better absorption of the Magnesium. The company claims that ingesting this Magnesium capsule is good for preventing leg cramps and promoting heart health. Reviewers liked that the capsules contained clearly outlined ingredients.
Efficacy & Application
Users are instructed to ingest a single capsule before bed to help prevent painful cramping during the night. Most reviewers found these capsules worked very well. They were mainly helpful for leg cramps that occurred during sleep. Taken before bed, users found they were not awoken during the night with leg cramp pain. Users also seemed to tolerate the pills just fine.
Odor
The pills and included bottle do not have a strong pungent smell, which reviewers greatly appreciated. Other Magnesium supplements do have a very strong scent, so many users found these a lot more pleasant to take on a regular basis.
Shelf Life
The bottle comes in two formats, 60 capsules or 100 capsules. Users agreed that when taken at bedtime the capsule seemed to work well through the night to prevent unwanted cramping. If taken on a regular basis and once per night as recommended, these should last a little over three months.



Effective 
Works fast
Homeopathic ingredients 
Does not contain NSAIDs
 
Another Hyland's brand option to relieve leg cramps but this time in another format. This ointment is a good alternative for users who don't like to swallow pills. It's easy to apply and comes in an easily portable 2.5 oz container.
Read more
Medicinal Ingredients
The ointment doesn't have any NSAIDs, so it's a good choice for those allergic to aspirin. Always check with your doctor first, though, if you're unsure about using a medicinal product. The formula doesn't contain any nasty parabens or pungent fragrances. The active ingredients include Arnica, Aconitum Napellus, and Magnesium, among others.
Efficacy & Application
The cream is meant to be applied to the skin of the affected area. When applied, the cream emits a warming sensation to help reduce pain while cramping subsides. Reviewers were pleased with how quickly the ointment worked once applied to the area that was cramping. Some users still prefer the tablet format, though, as they found applying cream was a bit too messy.
Odor
Reviewers complained of a pungent odor that took some time to fade away once applied. The smell is minty and very strong, say reviewers. For some, the smell wasn't a bother, however.
Shelf Life
The tube is fairly small at 2.5 oz, and the directions do advise to apply liberally. For those with frequent cramping, the tube may not last that long.



Great formula for athletes
Variety of effective ingredients
No odor
Good sized bottle 
No harmful additives 
Another electrolyte formula that contains magnesium as its main active ingredient. A good choice for athletes who sweat a lot of salt and have trouble replenishing their electrolytes post-workout. Helps to reduce cramping after a long or intense sweat session.
Read more
Medicinal Ingredients
Includes various necessary electrolytes including magnesium, chromium, zinc, copper, sodium, potassium, etc. The pills do not contain any harmful additives or artificial flavoring. Reviewers appreciated the high-quality ingredients and liked the inclusion of a variety of electrolytes not often seen in other cramp-relief products.
Efficacy & Application
Overall, reviewers seemed happy with the effectiveness of these Lyte Fuel pills. Those who experienced frequent post-workout cramping found the pills were effective in stopping cramping of the lower extremities.
Odor
Reviewers had no complaints about bad smells emanating from their pill bottles, so rest assured you can take these capsules with you to the gym or wherever without people giving you the side-eye.
Shelf Life
One bottle contains 100 capsules. This formula is meant to be used by athletes who experience muscle cramping due to lost electrolytes. If you're not working out every day, 100 tablets should last a decent amount of time. Dosage is 1 or 2 tablets before exercise.



Effective
Comes plenty of tablets
Natural ingredients
Tablets have a strong smell 
They have a bit of an aftertaste
This natural muscle relaxant contains 340 tablets. In addition to commonly included magnesium, this formulation also includes Valerian and Passion Flower. A good choice for those under a lot of stress or athletes who need to relieve muscle tension quickly.
Read more
Medicinal Ingredients
Users appreciated the natural ingredients included in this muscle relaxant and favored it as an alternative to prescribed drugs. The formula does contain Valerian, so users should be careful to check with their doctor before using. Anyone with liver issues should be wary of using this product and do their research before purchasing and ingesting the tablets.
Efficacy & Application
Most reviewers found the WonderLabs tablets effective for relieving muscle tension. Some users complained of experiencing unwanted drowsiness after ingesting these tablets, however.
Odor
The pills have a strong smell because of the included Valerian, which users weren't too fond of. Some users had trouble swallowing the pills because of the pungent smell.
Shelf Life
Reviewers seemed happy with how long the pills lasted and were pleased with the lasting effects of the pills.



Pleasant taste
Organic
Non-GMO
Not effective for everyone 
A medicine in pill format that provides relief for all lower extremity cramps. The Genexa tablets feature an organic formulation and are regulated by the FDA. The tablets also taste good, so they're easy to ingest.
Read more
Medicinal Ingredients
Ingredients included in the Genexa tablets are certified Organic, and the tablets do not contain GMOs.
Efficacy & Application
The pills are chewable and feature yummy flavoring, so it's not a chore to take them when a cramp strikes. Reviewers liked the taste of the tablets, and the majority felt they worked as advertised for relieving leg cramps. Reviewers who had luck with the product also found that the pills worked quickly to get rid of cramping.
Odor
The tablets do not have an unpleasant odor, but they are flavored so that they are easier to chew and swallow. Users were pleased with the grape-like taste of the Genexa tablets.
Shelf Life
Each container comes with 100 tablets. Users are directed to take two chewable tablets as a dose, which means these may not last as long as other options.
Criteria Used for Evaluation


Potency
It is important to think about all of the important aspects of potency and ingredient inclusion. When you put anything into you body, you are going to want to make sure you are making smart choices and are not ingesting products that can harm you in some way. We carefully considered the ingredients used in each product on this list as well as the potency and strength of each product. When you want relief from your leg cramps you want the best product available and that is what we sought to include on our top ten list when we chose these potent and effective products.
We evaluated our top ten picks by looking at the included ingredients, whether reviewers felt the medication worked well, whether there was any odor associated with the medication and how long the medication lasted.
Most of the options we looked at included ingredients that were well known to relieve muscle cramping (magnesium, for instance, is a popular anti-cramp ingredient). Some of the medications were created with organic substances and were free of any kind of additives or parabens. It is important to think about all of the important aspects of potency and ingredient inclusion.


Effectiveness
There is little point in buying a product or taking pills that are not effective – it is just a waste of money. So, we took this very seriously and wanted to make sure that every product we included is effective and does what it is supposed to do fully and safely. Leg cramp medication needs to be effective and it needs to do a good job when you are in pain and need relief sooner rather than later. We know you want to spend your money on quality products and that you do not want to waste your time with products that are not effective so we made sure this focus was front and center as we selected the products for this guide.
Of course, the main concern for individuals wanting to purchase and take this kind of product is whether it works. We looked at thousands of reviewer comments and chose the products that received the most positive reviews. Numerous happy customers raved about the beneficial effects of taking each of our picks for leg cramp medication.


Use
It is important to think about how you are going to use the pain relief and what you need to do to get the most out of it. The way you use leg cramp medication is fairly basic and uniform- the majority of them are pills that can be taken before the cramping started to help reduce the likelihood of cramps setting in or pills that can be taken during a flare up to help reduce the severity of the cramping. Many people use this medication in two main ways- as a preventative measure or as a treatment for symptoms. Here at RunnerClick we know you are looking for products that are designed for your use and needs and we strove to supply the best leg cap medications available to you here in this listing.
While most leg cramp medicines come in pill format, the odor can still be a problem because of the commonly used ingredients for this type of product. You'll notice some of the options on our list do have a reported bad smell. Products with a pungent smell were still used by reviewers because of their effectiveness, however. If you are sensitive to smells, consider choosing a product that is truly odorless so that you can use it to its fullest capacity.


Durability
It is important to think about how durable your pain meds are what their shelf life is like. One may not usually think about durability when it comes to medications but it is still applicable here. The shelf life of your medication is important because if you do not use it soon enough and end up taking old expired medication it can have negative and adverse effect on your heath. There are two main ways medications 'go bad'- they lose their potency or the potency can actually increase in some medications. This means you may not be getting enough medication to deal with your symptoms or you may actually be overdosing when you take the normal amount! And that is never a good thing so it is important to read labels and check expiration dates carefully on all medications.
How many pills come in one bottle? Is it enough to last one person at least a month? Most products on the list come with at least 100 capsules but quite a few require users to ingest at least 2 capsules to make one dose. You'll notice a few options are a better value than others on this list. While each leg cramp medication was well reviewed by users, not all of them will last the same amount of time on the medicine cabinet shelf.


Value
In order to determine the value of this type of product, it's important to look at the amount of medication in each bottle or tube. However, this is not the only factor that contributes to a product being of great value. The true value of a product is in more than just the price tag. The cheapest medication you can get is of no value if it does not relieve your symptoms, and the most expensive medication is worth its weight in gold if it provides relief and does what you wanted and needed it to do! We made sure to look closely at consumer reviews and feedback in order to find the leg cramp medication that works best and that is worth your investment. Consider your pricing limits, but if you are able to spend a little more to get a high-quality product, then invest now a enjoy the benefits for a long time to come!
Take a look at the dosage information. Do you need to take more than one pill for effective relief? How long will a bottle last also depends on how often you need to take the pills. If you're taking them on a daily basis, it's worth considering a trip to your doctor's office. Otherwise, a bottle should last at the very least one month. Effectiveness and shelf life play a part in determining the overall value of this type of product.
Expert Interviews & Opinions
Most Important Criteria
(According to our experts opinion)
Experts Opinion
Editors Opinion
Users Opinion
By Default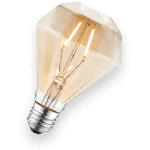 Consult Your Physician
If you are taking any medications you should always consult your physician before adding any supplements to your diet. They may have additional recommendations for your health and/or creative ways to get this essential nutrient working for you.
Organic or not.
Most of the options we looked at included ingredients that were well known to relieve muscle cramping (magnesium, for instance, is a popular anti-cramp ingredient). Some of the medications were created with organic substances and were free of any kind of additives or paraben.
Be smart with your workouts.
You can do several things to reduce your chances of experiencing leg cramps after a workout. One of the most important is to stay hydrated. Common leg cramps are often caused by dehydration and drop in the necessary electrolytes. You also need to make sure you are taking a multi-vitamin daily or eating a well-balanced diet that ensures you have all the nutrients and micronutrients that you need to stay healthy. The final thing you should do every time you workout is to do some stretches and warm-ups. Even if you don't feel sore during or right after a workout session if you do not prepare properly you can set yourself up for th pain and discomfort of leg camps later on!
Other Factors to Consider


Ease of Use
It's always wise to check with your GP before using this type of product. Even so-called 'all natural' substances may feature ingredients that may interact with certain medications or aggravate certain conditions. Quinine has been a popular active ingredient in this type of medicine for a long time, and while useful, it does have serious side effects that warrant consideration. In 2010, the FDA warned against the use of quinine.
Keep in mind, these medications are intended as a cure for leg cramping. They are merely a temporary option. For those experiencing regular painful long-lasting leg cramps that interrupt sleep, these medications will simply be a band-aid for a bigger problem. Cramps that are causing you to wake during the night and run on fumes during the day are definitely more than a simple annoyance and should be talked about with your doctor.


Bottom Line
Leg cramps are commonly experienced by the general population. They are painful and come on suddenly, often during the night when the affected person is sleeping. The pain that comes along with a leg cramp may go away in an instant or may last for several minutes. The cause isn't always apparent but there are a few known reasons that someone might experience them:
Tired muscles
Tight muscles
Injured muscles
Poor sleep position
Nerve damage
Dehydration
Lack of nutrients
A variety of medical ailments can be associated with cramping, but usually, it's tough to link leg cramps to a particular disorder, disease, or cause. Regular leg cramping is more likely to be associated with an underlying cause. Frequent cramping that lasts longer than a few minutes may be caused by something more serious and warrants a trip to the doctor.
Some suggest that there are ways to prevent leg cramps, to begin with. If you are experiencing a lot of cramping, look into whether you might have some kind of deficiency. Those experiencing leg cramps on a regular basis may want to try activities that help stretch tense muscles, like yoga. Ensuring you eat a healthy diet that features a variety of foods will ensure your body gets a variety of minerals and vitamins it needs to function properly. Making sure you're properly hydrated may also help with cramping. And, of course, using the medications listed are another way to treat and help with this excruciating ailment.
Frequently Asked Questions
q:

What are some of the side effects of quinine?

a:

The FDA issued a warning in 2010 advising users to steer clear of products containing quinine, an ingredient that was once widely used in pain medications. The effectiveness of this ingredients doesn't outweigh the side effects. Quinine can have an effect on the heart, causing irregular heartbeats, among other serious complications.
q:

Can I stretch my calf muscle to try and prevent cramping?

a:

Yes, if you find you have a lot of tension in your calf, it may be worth looking into stretches that you can do to specially target that muscle. Hamstring stretches may also help. Consider using a foam roller to relieve tight muscles.
q:

Are there medications that might cause leg cramping?

a:

Yes. Some medications may be the cause for leg cramping. If you're taking a medication that's a known diuretic (a medicine that causes frequent urination) it may play a part in causing dehydration and thus may aggravate cramping.
q:

Should I see a doctor because of my leg cramps?

a:

It may be wise to visit a doctor if your cramping is significant. If you experience regular cramping that's keeping you up at night and you're having trouble getting restful sleep, visiting your GP may be a good idea.
q:

If I get a cramp, what should I do?

a:

It may be painful but it will help to stretch it out and massage the area as the pain subsides. Some of the medications on this list can be taken with the onset of a cramp to help relieve the soreness and tension of the muscle spasms.
q:

Is cramping ever a sign of an acute issue?

a:

Cramping may occur because the body is producing a toxicity response. If you have ingested or come into contact that is very poisonous, you may experience acute painful cramping. In this instance, a visit to the emergency room is likely in order.
Subscribe to our newsletters