Best Shoe Odor Sprays and Deodorizers Reviewed
last updated:
Mar 02, 2021
If you're a runner or an athlete, it's probably no surprise that you're looking for the best shoe deodorizers—after all, sometimes it's hard to keep your shoes completely odor free, especially if you use them a lot.

Whether you want a shoe odor spray or a different device, the shoe odor eliminator and shoe freshener will take care of your smelly shoe problems and keep your shoes fresh and help you fight odor and bacteria build-up. If you prefer a more traditional or natural approach, we have products for you here—or if you want something that will mask the odor and prevent them and aren't worried about chemicals, then we have that for you too.

Keep scrolling to find the best shoe deodorizers!
In a Hurry? The test winner after 16 hrs of research

Dr. Scholl's Odor X
Why is it better?
Cheap
Lasts for a long while
Absorbs sweat
Pleasant, albeit strong odor
Fast Working
In a
Hurry? Editors choice:

Test Winner: Dr. Scholl's Odor X

18
Researched Sources
1000
Reviews Considered
16
Hours Researching
12
Products Evaluated
Features
Use
Effectiveness
Durability
By Default
Find the Best Shoe Odor Eliminator
Criteria Used for Evaluation


Features
Shoe deodorizers, like any over-the-counter treatment, have a variety of active ingredients to tackle foot odor. These ingredients will differ based on which product you choose to purchase.
Some of the most common ingredients found in shoe deodorizers include:
Baking soda: This all-natural ingredient absorbs foot and shoe odors in the same way it absorbs them from your refrigerator.
Aluminum Chloride: This is the top-recommended ingredient for excessive sweating by dermatologists and other medical professionals. It works by altering the cells that produce sweat.
Calendula: This plant extract has been proven to have antifungal properties as strong as prescription antifungal medications.
Zinc Oxide: Yes, this is the same ingredient found in your anti-dandruff shampoo and your baby's diaper rash cream. However, it has many applications, including fighting foot odors. It is absorbed into your pores, which shrinks them to decrease the amount of sweat produced.
Essential Oils: One of the most common essential oils found in shoe and foot deodorizing products is tea tree oil, although many others are also used. Essential oils are not only strongly scented, but many also contain bacteria-fighting properties, which eliminates the cause of the odor in the first place, rather than just cover it up.
Cedarwood: Using a cedarwood insert in your shoe is just like using cedar in your closet- it hides and sucks up bad odors.
Charcoal: Charcoal foot deodorizing products are unscented, as charcoal has no smell of its own. It will, however, absorb any odors in your shoe, making it seem like there was no smelly problem in the first place.
UV Light: UV light is used in a variety of industries for sterilization purposes. UV light kills cells by damaging their DNA, so when you use UV light to deodorize your shoes, you are killing the fungus, bacteria, and mold that is causing the unpleasant odors.


Use
Shoe deodorizers can be applied in a variety of ways. Some are messier or more time consuming than others.
Creams: These are usually packaged in a tube, and must be squeezed and spread on your foot. This can be a messy process.
Powders: Powders are usually sprinkled on the foot or in the shoe. Powders are the messiest type of shoe deodorizer of all because it is difficult to control where the powder will land.
Sprays: A spray comes in a pump bottle and is sprayed directly to the foot or shoe. The shoe odor sprays are usually fast absorbing. Although not as messy as a powder, there is still a slight risk of getting spray in an area you would rather not.
Soaks: Foot soaks usually come in a crystal or salt-like form, and are poured into your bath water or a foot tub.
Inserts: Shoe inserts, well, are inserted into your shoe! They are usually like shoe inserts, although some are meant to be worn all the time, while others should only be put in the shoe when you aren't wearing them.
UV Light Machine: This is the shoe deodorizer that takes up the most space, so you will need to make sure you have a place to store it as well as a source of electricity nearby to power it.


Effectiveness
One thing that's definitely important when it comes to the best foot odor eliminator for shoes is how effective they actually are.
The odor-fighting ingredients in shoe deodorizers have different strength levels, and this is what determines how effective the product you chose will be in battling shoe odor. Some products will just mask the odor, but won't fight the underlying cause of it- bacteria, fungus, and the like. Other "shoe odor eliminators" will mask and treat the causes of odor. And some products, like charcoal and baking soda, eliminate odors without leaving a strong scent behind.
Make sure to take a look at reviews from other users if you aren't sure about a shoe deodorizer's overall effectiveness--this is what we did when compiling our list of best shoe deodorizers. Keep in mind that some users may need something that is stronger than other users, so it is important to consider your specific needs here as well. Effectiveness is not up to just the product in this situation but also depends on whether it is designed to address your specific odor needs.


Durability
This also differs based on the active ingredients in the product you choose and its application. Some products will only fight odors overnight, while others promise more long-lasting effects, up to 6 months! While most of the powders and sprays don't really fall in line here to a certain extent, other products on our list do.
We have a sterilizer here, for example, as well as other shoe deodorizers that are not shoe odor sprays or powders. It is important to take note of when specific parts will need to be replaced and how long they are designed to last. It is also important to take note of how long they are designed to last. Make sure to take care of them appropriately if you want them to last as long as they are supposed to.
Expert Interviews & Opinions
Most Important Criteria
(According to our experts opinion)
Experts Opinion
Editors Opinion
Users Opinion
By Default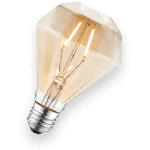 Tips and Tricks
There are lots of things you can do to keep your smelly shoe under control--which will also help you extend the life of your shoes as well. Keeping a spray or powder in your gym bag is a helpful trick if you find that you often forget to spray or powder your shoes--this will remind you to do it after each workout, so you don't have to worry about doing it later. Develop a routine that will help you remember to deodorize your shoes on a regular basis--so you make it a part of your regular routine.
To wash or not to wash--that is the question!
Some shoes can be machine washable but it is important to check with the manufacturer and see if you can actually toss yours in the washer. If your shoes are machine washable then this is a great solution to help keep your shoes smelling fresh--however, it is not something we recommend you do often. Make sure you air dry them and avoid throwing your shoes in the dryer.
Other Factors to Consider


Bottom Line
At the end of the day, when you are looking for something that will help prevent odor in your shoes from forming then you need to invest in the right products--and sometimes that means getting more than one. The best thing about our list of best odor eliminator for shoes is that we have a lot of different options available so you can pick more than one. This is especially important if you have particularly "heavy duty" shoes when it comes to bad odors.
If you have gotten athletes foot then you also know how annoying that it can be. Some of the selections on our list will actually kill off the fungi on your shoes that cause this so you can actively prevent odors from forming and get rid of any bacteria or fungus that may be trying to wreak havoc on your shoes.
At the end of the day, you know what your needs are better than we do. We have compiled a list of the best shoe deodorizers and have made sure to include all kinds of alternatives so you can even mix and match if you need to. Either way, make sure to keep in mind what you need and base your decision off of that.


Value
As far as value, shoe deodorizers are typically not that expensive--but there are some that are more pricey than others. When you think value, it's important that you don't just look at cost but also what the product will bring to your life. While some of the selection on our list are much more affordable than others, it's important to consider if they are the right product for you.
Of course, sprays and powders will be on the more affordable, but keep in mind that they will need to be replenished and may end up costing more money over time--depending on how often you end up going through them. If you have mild foot odor than these will do alone, but if you want to get the most out of the sprays and powders then you may want to also invest in sterilizer alternatives that will also help keep odors at bay.
Frequently Asked Questions
q:

What causes shoe odors?

a:

There are a variety of causes of shoe odor, and oftentimes, we are victims of more than one of them at the same time. The seven most common causes of shoe odor are:

A lack of ventilation
When your shoes aren't properly ventilated, your feet can't breathe. This means that sweat and moisture get trapped in your shoe, cause bacteria to grow, and then end up stinking. Some materials, like leather and suede, are notorious for trapping moisture. So, be sure to choose shoes made from breathable materials.

Overuse
If you wear the same shoes over and over (and over and over!) again, the sweat that naturally occurs during daily wear, or even rigorous wear (think running) doesn't have enough time to dry out. This harbors bacteria and makes your shoes smell. Try to rotate shoes if you can.

Dirty Feet
Your feet go in your shoes. So, anything that is going on with your feet will also affect your shoes, including cleanliness. Making sure to wash your feet well every day will remove the dirt and bacteria that can make your shoes smell. Make sure you dry them well, too!

Fungus
As I already mentioned (see dirty feet above), if it's on your feet, it's in your shoes. When you are stricken with a foot fungus that makes your feet smell, it will also make your shoe smell. An over-the-counter antifungal medication should do the trick, as well as deodorizing your shoes.

Shoes need washing
Shoes, like all of our other wardrobe staples, need to be washed now and again. If your shoes get extra sweaty from a really vigorous workout or get soaked in water, make sure you wash them to freshen them up. A sprinkle of baking soda afterward will help keep them smelling fresh for longer.

Washing shoes incorrectly
If you do decide to wash your shoes, make sure you do it correctly! Throw them in the washer on the gentle cycle (with detergent… that is very important) or hand scrubs them with your laundry detergent. Make sure you let them dry fully before wearing them again. If you don't, you not only risk continued smelliness but also having mold grow in your shoes.

Wearing old or no socks
Socks are meant to absorb sweat. However, if your socks are so worn that they are no longer absorbing the moisture or you choose to not wear socks, that smelly wetness is going directly into your shoes, and – you guessed it- makes them smell. A good pair of socks is a great investment not just for comfort, but also preventing shoe odors.
q:

How do I know which shoe deodorizer is right for me?

a:

When choosing a shoe deodorizer, you need to consider a variety of factors. These include the source of the odor, any allergies you might have, and how much money you are willing to spend on the product. Additionally, you want to consider how much time you are willing and able to dedicate to fighting shoe odor. This may sound silly, but if the application or use of the product is too time consuming or complicated, you are less likely to use it consistently, and therefore the product becomes less effective.
q:

Are there any natural shoe deodorizers available on the market? I don't want to use any harsh chemicals.

a:

Yes, there are, and you may even have some of them in your home right now.

Baking soda can be sprinkled into your shoes to help absorb and fight smelly odors. For an even greater effect, throw your shoes in the freezer overnight (after placing them in a plastic bag, of course).

Essential oils can be spritzed or sprinkled into your shoes to help hide odors and fight bacteria. Tea tree oil is one of the most popular for this task.

Orange peels can be placed in your shoes overnight. They will absorb the bad odors and leave your shoes smelly citrusy fresh.

Vanilla extract can be sprinkled onto a piece of newspaper, which then gets stuffed into your shoe. Leave it overnight, and voila, your shoe will smell like a cupcake rather than stinky feet.

Additionally, there are many recipes for making your own shoe deodorizing products on the internet, so give it a search and see which ones you like best.
q:

Are any deodorizers reusable? I don't want to constantly purchase products or harm the environment.

a:

Yes, there are a few multi-use products for long-term care.

A UV sterilization machine can be used for the life of the machine. These are a fairly expensive option, though.

Charcoal deodorizing bags are meant to be placed in your shoes each night to absorb odors. These last a pretty long time, and don't have to be replaced until you feel they have stopped absorbing the odors.

Insoles are placed into your shoe for everyday wear, or overnight on a daily basis. Like charcoal deodorizing bags, you can use the insoles until you notice they are no longer absorbing the bad smells, or if they are wearable insoles until they wear out.
q:

My deodorizer isn't working. My shoes still stink! What should I do?

a:

There are three questions you should ask yourself if you find that the product you chose is ineffective:

Am I using the product consistently and according to the directions?

Directions are provided with over the counter products for a reason- that is how scientists and medical professionals found the products work best. If you aren't following the product's directions, it probably isn't going to give you the results you want. Similarly, if you aren't applying the product consistently as directed, it won't be effective in fighting odors either.

Is this product strong enough for my needs?

You might be experiencing a shoe odor problem that is more severe than the product you have chosen can handle. See if the product you chose has an "extra strength" formula, or maybe choose a product with a different active ingredient.

Is the problem actually my feet?

If you are using the strongest product possible, and are following the directions to a T, and you are still experiencing shoe odor, the problem may actually be your feet. You may be experiencing a fungal or bacterial issue that should be addressed by a physician and may need to be treated with a prescription strength medication. So, if your shoe odor doesn't seem to be disappearing and you have tried every product on the pharmacy shelf, it's time to make an appointment with your doctor.
q:

Where to buy shoe deodorizer?

a:

There are many places where you can pick up many of the products that are right here on our list. The easiest way, and often the cheapest way, is to find a deal online. Many of these products are available in multipacks online, where in physical stores they're not. You'll certainly have a better chance saving a little more just by clicking on a product right here and having it delivered.
q:

Do shoe deodorizers work?

a:

If the question is "Do they work?, the general answer is "in most cases, yes".
However, if the question is "Can they perform miracles?", then the answer is a very certain no.

Like anything else, deodorizing powders and sprays do have their limits. There are bacteria that can build up, which deodorizers have no long term effect on. Sometimes a good and thorough cleaning is necessary. If your use of shoe deodorizers is in combination with keeping your shoes dry and clean, then the effectiveness is certainly enhanced a great deal. If you toss some powder inside a pair of wet shoes and throw them in a corner, the results might not be what you were hoping for.
Subscribe to our newsletters