10 Best Nike Running Shirts Rated
0
"Nike" not just a brand name for many dedicated runners. It is a way of life. Founded in 1964, Nike began as Blue Ribbon Sports in Beaverton, Oregon. Bill Bowerman, the founder, was a track and field coach at the University of Oregon. He and his former student, Phil Knight, opened a retail outlet and made the Nike brand public by 1978. In 1996 they created the brand Nike ACG (All Conditions Gear) for extreme sports, such as snowboarding and mountain biking. In the early 21st century, Nike began selling sports technology accessories, such as portable heart rate monitors.
Over the years, Nike spent extensive time and energy creating and refining the high-quality gear we know and love today. Their goals have been ambitious and successful.
Around since the late 1960s, they have consistently delighted the sporting world with their ever-increasing quality sporting products. One advertisement used in the companies early days easily sums up the ambitions of Nike to provide quality products. In this review, we look at something for everyone. An interesting selection of choices for 2018. Here is your class choice of stylish comfortable running shirts with their varies specifications.
Nike Breathe Rapid Challenger

Our rating
Breathe Fabric
Price:

See Here

Nike Men's Pro Cool

Our rating
Dri-Fit
Price:

See Here

Nike Women's Legend Short Sleeve

Our rating
Stylish & Modest
Price:

See Here

10 Best Nike Running Shirts
1.Nike Breathe Rapid Challenger
Excellent running shirt made from Breath Fabric which will ensure you stay cool when you start sweating, the short sleeved design allows air ventilation and enables a good amount of flexible mobility.

The shirt has designed in flat-lock seams so you won't be bothered by painful chafing while you follow an intense work-out. The overall crewneck design gives unrestricted feel and the light materials give a long-term durability.

Expand to see more
Comfort.

The material used in the construction for this shirt is light, comfortable woven synthetics and this system of materials is called the Dri-Fit because it allows you to stay cool when the heat and sweat build up. for comfort and protection against chafing the shirt is made with flat seams, the neck area has an elasticated quality which gives more flexibility for movement while wearing the shirt. For comfortable FIT the shirt is designed with a flexible half round neck feature.


Moisture Wicking

The shirt is a Dri Fit construction, this means that the materials do not absorb sweat, they allow sweat to pass through the material onto the shirt surface where evaporation takes place.
material with the Dri-Fit system


Cost

Good price for runners.
2. Nike Men's Pro Cool
The Nike Men's Pro Cool is one of the best-rated long-sleeved compression running shirts available through Nike. But remember, it is a compression shirt. If you order your usual size, it will feel snug. Some reviews complained of the shirt being too small. The compression aspect explains this sizing issue.

Otherwise, the Pro Cool sports the classic Dri-Fit technology, ergonomic seams, and vented panels for optimal cooling and comfort.
Expand to see more
Comfort.
Comfort starts with the Dri-Fit fabric system which adjusts to your sweat ratio and wicks away moisture, so you can run at your own ideal body temperature.

You will not feel discomfort or irritation from sweat sodden fabric on your skin while you run. The Pro Cool sits comfortably on your body and allows flexibility for the upper body.

The shirt incorporates a network of articulated seaming to ensure a comfortable fit for the contours of your own body shape and for a flattering body-hugging fit via tailored hem vents.

The Pro Cool comes available in multiple solid colors to fit your style.

Moisture-Wicking.
Nike's classic Dri-Fit technology continues its effective work of keeping you dry while running. The fabric also helps regulate body temperature without making you overheat.

Cost.
The shirt is attractively priced and will be a great addition to your running kit.

3. Nike Women's Legend Short Sleeve
This one's for the ladies on those warm summer days. The short sleeve Legend is a go-to option for the modest woman who wants to stay cool and comfortable. Unlike the Cool Breeze, this shirt is not mesh and see-through. (You'll read more about the Cool Breeze later in this article) It's available in a variety of beautiful colors to match almost any running outfit.
Expand to see more
Comfort
This is a great clothing item for lady runners to add to their wardrobe. With this running shirt, Nike was extensively attentive towards design, materials, functionally, and comfort all blended into a stylish piece of clothing specifically suitable for lady runners.

This is a short-sleeve shirt with great qualities - light-weight and comfortable. Fitted with ergonomic seams to enhance your range of motion.

Ideal for running and offered in an attractive range of colors, this top is not only good for running but easily is stylish and fashionable enough for casual wear.

A nicely fitted reflective trim ensures you are easily seen while running after sundown. For more comfort and durability, the fabrics are gentle synthetics presenting as 100% polyester, super soft and lays comfortably on the skin.

Moisture-Wicking
The Dri-Fit tech fabric works superbly at wicking away moisture so that you feel comfortable and free from skin irritation.

Cost
The price is right. This is an investment so that you can enjoy your running when the weather warms up. A good investment with regards to style, functionality and comfort.
Nike Men's Legend Short Sleeve
If you like the Nike Men's Legend long sleeve running shirt for cooler days, the short sleeve is the ideal choice for warmer days. Just like the long sleeve, the short sleeve Legend is made of polyester with Dri-Fit technology. It is available in a variety of colors. The flexible fabric will allow you to move around as needed while running. The breathable fabric will keep you dry, cool, and regulated in body temperature.
Expand to see more
Comfort
The 100% polyester material stretches and moves with you as you run. The fabric is also equipped with Nike's Dri-Fit technology for moisture-wicking, breathable abilities to keep you dry and comfortable. Additionally, the seams are stitched flat so as not to rub and irritate the skin.

Moisture-Wicking
As with most Nike shirts, the short-sleeved Legend is equipped with Dri-Fit technology so moisture will wick away from the skin. The breathability of the shirt will keep you dry. The shirt will not stick to you as you sweat. The maximum air flow will regulate your body temperature throughout your running time.

Cost
At a very reasonable price, the Legend will pay for itself over time. You'll wear it time and again. And maybe even purchase more of them!
Flexible and comfortable
Moisture-wicking
Temperature control
Durable
Reasonable price
Variety of colors
Nike Women's Dry Element
Ladies, you won't need to search far and wide to find a running top that feels so comfortable. The Nike Women's Dry Element keeps you warm on chilly days and cool when you get warmer.

This top is suitable for going out, as well. If you need to run a few errands before your run, this top is fashionable for being out in public.

The Dry Element includes all your needed features such as: moisture-wicking capabilities, reflective detailing, and stretchy fabric to form your body.
Expand to see more
Comfort
The
half zip feature
acts as both ease of access and a warming/cooling tool. At the beginning of your run, keeping the top zippered up will let you warm up faster. After you've reached your desired body temperature, you can unzip the top to maintain that temp. And when it's extra chilly out, you can keep the top zipped up the entire way to encase your neck and keep cold air out.
The material of the Dry Element is 88% polyester and 12% spandex, which makes it a close-fitting top but not so tight as to feel insecure and uncomfortable. You will have enough space between shirt and skin to allow for movement and breathability. While the fabric is lightweight, it will still protect you from the elements. (Maybe not frigid temperatures, but definitely chilly fall days!)
Two features will allow the top to stay in place while you run. First, the thumb holes keep the sleeves from riding up. Second, the cord along the bottom hem will keep the top snug at the waist band of you bottoms.
Moisture Wicking.
The Ultra Soft Dri Fit materials wick away sweat so rapidly that you will barely notice you are sweating. Run a marathon or go for a short local ride and either way you're going to stay comfortably dry.
Plus, by using the half zip tech to regulate your body heat, you will enhance the wick factor to an even higher level
Cost
The price is fair for the quality of product you are purchasing. Plus, after getting so many uses out of this top, it will pay for itself with time.
Useful for both running and going into public.
Extremely comfortable.
Reflective qualities.
Great wicking capability.
Fair price.
There were hardly any negative reviews of this top. The biggest complaint was the color being different than described on Amazon.
Nike Men's Dri-FIT Element
For the men, start of your run right on cooler days in a Nike Element half-zip shirt. Look good and feel comfortable! Designed as a running top, this shirt can be used for any activity or even casual wear. This shirt is designed with nice athletic features.
Expand to see more
Comfort
Tailored with an athletic cut, the built-in ergonomic seaming is a highly-functional feature because it enhances your range of motion while keeping you looking good. The Dri-Fit fabric wicks away unwanted moisture while ensuring comfortable breathability.

Designed with mesh side panels to ingeniously add ventilation and breathability without impacting the shirt's sound insulation value. Additionally, as it gets cold you can zip it up and as you warm up, zip it down.

The inclusion of discrete reflective features ensures you will be spotted if you're running on dark and dusky evenings.

The days of cotton running shirts seems to be behind us due to clever technology. Cotton feels nice on the skin but it easily soaks sweat while having minimum wick values.

Nowadays, innovative technology gives our skin friendly, light-weight, comfortable materials such as polyester. The Dri-Fit Element comes in 100% polyester.

The sleeves are fitted with thumb holes which are aligned to follow the shape of your hand.

Moisture-Wicking
Manufactured in 100% polyester, the wick factors of this running top are greatly appreciated by runners. Not only will the fabric keep you warm while it is still chilly out, but also keep you cool enough after you've run a solid distance and don't want to overheat.

Cost
Surprisingly, the price is reasonable when you consider the shirt is excellent for running and can be worn for many other purposes. It is comfortable and durable so you get longevity for your purchase.
Nike Men's Legend Long Sleeve
Nike's Legend long-sleeved running top is another go-to choice for the guys who like to run in cooler weather. While this shirt is similar to the Pro Cool, the Legend is not a compression top. For those who like the loose fit in a shirt, this is a good choice.
Expand to see more
Comfort
The Nike Legend offers all the good features that Nike users love. Dri-Fit technology to keep you comfortably dry and temperate while running. Long sleeves for cooler days. 100% polyester for a stretchy, moveable feeling and range of motion. Plus flat seams for lack of irritation.

Moisture-Wicking
Nike's reliable Dri-Fit technology will keep you dry after you've warmed up and begin to sweat. The breathable fabric lets air flow freely from your skin. You will stay dry and your body temperature will regulate easily.

Cost
The Legend's sell for a fair price, which will pay for itself over time. Once you feel the comfort and quality of the shirt, you will wear it again and again. And maybe even buy another!
Loose fit
Breathable polyester material
Variety of colors
Moisture-wicking
Warm on cool days
Regulates body temperature
Full range of motion
Some reviews complained of incorrect sizing as the shirt is very loose or too long. Remember this is not a compression shirt. And if you order a "Tall" it will be significantly longer.
Nike Women's Legend Long Sleeve
Why yes, this is the ladies version of the Nike Legend! It is quite similar to the men's except it has a flattering fit for women and their curves! Also available in a large variety of colors.
Expand to see more
Comfort
The fabric is 100% polyester for a fitted, yet flexible feeling. The Dri-Fit technology will keep you dry and comfortable. The long sleeves will keep you warm on chilly days while the breathable fabric will keep your body temperature regulated until you are done running. No matter which color you choose, the simple Nike swoosh will give you sleek style and confidence to wear the shirt out in public, even when you're not exercising.

Moisture-Wicking
The Dri-Fit technology is pretty straight-forward. The material is breathable and wicks moisture away from the skin. With this, you will stay warm enough on chilly days without over-heating or becoming soaked with sweat.

Cost
You can grab a good deal on Amazon. Afterwards, the shirt will pay for itself with time. You'll want to wear the Legend time and again and maybe even by another!
Very comfortable and breathable
Lightweight yet warm for cool days
Stylish and durable
Reasonable price
Machine washable
Nike Women's Dri-FIT Cool Breeze
Just by looking at this ladies running top we see a major cooling factor for running. Not only is the fit designed to be unquestionably cool due to ventilation and the tailored style but in a stylish fashion.

Imagine wearing this top on a warm summer day. The tank top style will keep you tremendously cool. The mesh of the top will allow air flow throughout your abdomen while staying modest for public places.
Expand to see more
Comfort
When we think about quality we can be sure that Nike will have factored this into the design of this ladies running top. If you want a top that performs to your expectations, this is the shirt. If you want satisfaction and comfort, this is the running top for you.

Easy to put on, plus the shirt is tailored for maximum ventilation while ensuring modesty.

Nike has engineered their clever blend of synthetic fibers into the shirt to sustain their known qualities of durability, comfort, and functional styling. With 100% polyester you really can't get much lighter unless you go for silk.

You might choose a short local run on a warm bright summers day, where this top would be perfect.

If you go on a more challenging short trail run this shirt works just great with its comfort and cleverly designed ventilation properties for maintaining your body temperature. The running top is all about being airy and light.

The cut of this shirt drapes comfortably over the body allowing flexibility. The low drop on the back hem clearly promotes comfort while walking or running.

Moisture Wicking.
Dri-Fit fabric from Nike stays dry and comfortable while you run.

Cost.
The cost of this shirt is a real genuine bargain, low purchase price for a high quality product and a nice addition to the wardrobe.
Lightweight and breezy
Very stylish
Ultra comfortable
Reasonable price
Some reviews complained of it being too see-through. Remember this top is meant to be mesh and see-through
Nike Dri-FIT Contour
This Nike running top is a nice choice for ladies looking for a short sleeve option. The Contour is a versatile and light weight running shirt with Nike's classic Dri-Fit technology.

This top would be great for those warmer summer days. The moisture-wicking material will keep you dry while also keeping your body temperature even and properly heated.
Expand to see more
Comfort
The Contour is a loose-fitting top that will allow air to flow easily between the fabric and your skin. It is very light-weight and stretchy for ease of movement.

This shirt meets the highest standards for running shirts. It does not hold moisture or odor. The loose fit will let you move as needed. The scoop neckline will let you breath easily without a tight feeling. The overall feel of the shirt is very natural.

Moisture Wicking.
Nike's familiar high performing Dri-Fit fabric is the ongoing top choice for wick-factor. This is what you need and this is what you reliably get with this shirt.

Cost.
Nice price and very affordable when considering the skin hugging and shirt yielding comfort, versatility and quality.
Ultra comfortable
Nice and light
Dri-Fit wick-ability tech
Very nice affordable price
Loose fit for ease of movement
A couple reviews complained of colors being much brighter than described online
Nike Men's Dri-FIT Miler Singlet
This is a significant running singlet with lots of extra technology designed into the shirt to make running a very comfortable experience. Just glancing at the shirt we see comfort and style.

This is the running shirt for a warm sunny day, a nice road run, or an adventurous trail run.
Expand to see more
Comfort
The Miler Singlet is built with Nike's classic polyester material for stretch and ease of movement. The smooth texture glides smoothly over the skin. The shirt will hug the body without being too tight. (It's not a compression shirt.) The shoulder straps keep the shirt securely in place with cuts just low enough at the armpit.

The overall ventilation of the shirt is optimal. Skin gets just enough exposure to breath easily as you run.

Lastly, the reflective detials offer safety when running in low light conditions.

Moisture Wicking.
Nike's best Dri-Fit technology does its job of keeping you dry while running. Additionally, the breathable fabric will keep your body temperature regulated so you don't overheat.

Cost.
It's a nice surprise to find a shirt with this quality level and features at such a reasonable price.
Light and comfortable
UV protection
Dri-Fit
Natural air flow ventilation
Runners are able to enjoy top quality running shirts from Nike, these quality shirts are designed for use during the different seasons, if it's cold Nike can offer a shirt that will protect you and keep you comfortable, the same applies whatever type of weather you run in.
---
Our Criteria For The 10 Best Nike Running Shirts
For our review of Nike running shirts, we looked across the availability of different shirts for different seasons. We looked at strappy shirts, singlet's, short-sleeved shirts and long sleeved.
We wanted to know does the shirt offer real comfort so that runners can enjoy a ride without being distracted by loose flapping material, does the shirt give a nice sensation on the surface of the skin and no coarse irritating effects. Does the shirt sit naturally on the body to a point where a feeling of comfort is beyond questioning?
Is the fabric durable? when we invest in a running shirt we look for durability, no early fraying on the seams or stitching coming loose, does the fabric retain its consistency and how does it react in different weathers? Does it fade under sunlight? Does it feel too heavy in damp running conditions? If a zip or pocket is sewn into the fabric will they stay true or will they pull on the seams and eventually break away from the fabric?
Moisture wicking is important, we all accept that on warm days we will sweat and it's important that this sweat is wicked away so that we do not feel uncomfortable and distracted by resulting skin irritations. We reviewed the ability of the fabric to repel water penetration, though this factor cannot be 100% we wanted to see how good the water-resistant factors are in the fabric.
Does the shirt offer natural and designed in body airflow ventilation features, when we run, we create air flow, and well-designed shirts will utilize this and design a warm weather running shirt which makes use of the air flow to strategically enter the shirt at key areas to keep the body cool. Alternatively, we looked at cold weather running shirts and how the design is introduced to keep out unwanted cold air.
Flexibility is important, the shirt needs to be designed so that its flexibility works with the motions of the body while running, if your arm momentum is forward, you don't want the shirt restricting you at the shoulders or riding up your back.
Innovative shirt tech is interesting, for example, a half zip system designed into a long sleeve shirt can be used as a body temperature regulator when the air flow is cold up goes the zip to close it off, when feeling hot, the opposite action will allow a cooling entry of flowing air.
We looked closely at the use of synthetic materials as we wanted to review how these materials work for a runner, comfort, adding to wick factor, durability, weight and flexibility. For shirts blended with synthetic and natural fibers, we looked at the same criteria as just mentioned. Synthetic materials do have great water resistant abilities but in the wrong combination they can cause the body to sweat and the material might rub and cause skin irritations. We wanted to know if these materials were machine washable and if yes, they can be washed that way as often as required without impacting on the durability and quality of the shirt.
Finally, we looked at cost. For all us we know the buying rule, the more you pay the better the deal and visa-versa, however, sporting brands are smart and they know that if they offer quality at often bargain prices that they still win because they increase their customer loyalty and customer base.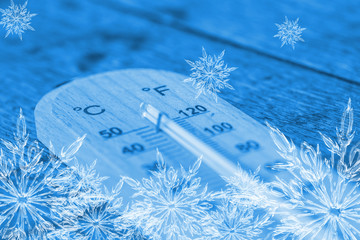 Modern-day running clothing is stylistic and very functional for all types of weather.
It was tough 5,000 years ago, walking and running were part of daily lives much like they are now but they did not have the durable long lasting choice of clothing fibers and shoe materials which we take for granted.
Can you imagine going trail running on a hot summer's day wearing clothing made from the following?
Upper clothing would have consisted of a combination of, durable skins from different types of animals, preferably heavy protective skin which could protect the body from the weather and resist slashing talons and bites from predators. No stylish tailored sewn seams, rough sewing done with needles made from animal bones, what they used for a thread is still not fully known.
Fur was a popular practical fashion accessory, it was not unusual to take an entire skin from a fur covered animal and wear it, this would have been very heavy and probably very unpleasant to smell but perfect in very cold wintery weather, if they ran while wearing heavy-duty furs it must have been incredibly tough and testing for endurance.
For walking and running, cured skin in the form of leather was wrapped around the feet, certainly reasonably durable but lacking the modern levels of foot protection.
Additional clothing items consisted of seashells, leaves, grass, bones, thick protective mud, skin dyes and anything else that could offer protective qualities.
Let's take a quick look at examples of very ancient clothing:
1 The oldest dress found so far.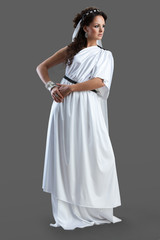 The oldest handwoven garment ever found and worn by a sporting lady from ancient Egypt. Nike would have appreciated the dress design, a stylish v neck, fashionably pleated sleeves, a figure-hugging cut which finished at the knees. This hand-woven dress was found in a tomb which dates back to 3,218 BC and was made from a tightly woven textile.
2 The oldest pants ( trousers) found so far.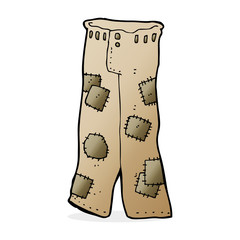 Pants dating back just over 3,000 years were found in an ancient tomb in what is now China. These pants were suitable for multiple activities, outdoor work, sports and casual. The style shows a secure and comfortable fit about the waist and the leggings fit closely and finish at the calf on the leg. Thick woven quality wool with stylish colorful dye decorations but in wet weather, they were probably uncomfortable and took a long time to dry out due to the thick heavy wool.
3 Around 3,00 years ago.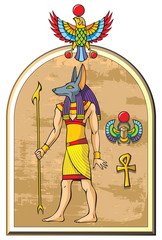 Some ancient people had extensive wardrobes packed with quality clothes for formal, social, war and sporting occasions. In the tomb of the Pharaoh – Tutankhamen was found a good selection of shirts, socks, a lot of underwear and kilts which would have been very comfortable for running on hot summer days.
4 Nike and Adidas styling were popular.
1,100 years ago, buried with a well preserved female lady was a very nice pair of felt/leather boots which archaeologist named the Adidas boots. The boot is impressive and fits up to the knee in a comfortable leg hugging style, the upper and toe are black and red banded colors and the shoe sole is durable quality leather and the boot is crowned with a stitched protective toecap. Ideal for walking or trail hiking.
5 Our final example was wearing multiple natural materials.
Otzi.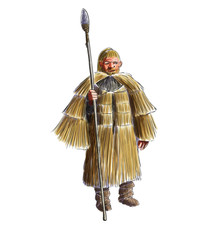 Otzi the Iceman, a 5,300-year-old mountain man was murdered in the Tyrolean mountains in Europe, killed by an arrow and a blow to the head. He and his clothing were preserved by the cold mountain weather for thousands of years, when he died he was wearing leggings made from goat hide, a black and white coat made from sheepskin, a hat made from bearskin and fur, cowhide shoes. All of these types of materials are highly durable but not really suitable for running in mountains, much more suited for long enduring hikes.
FAQ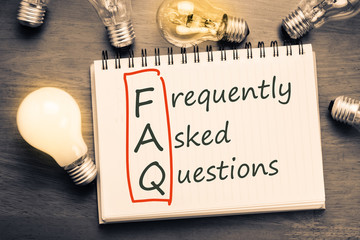 Q: Long sleeve shirts tend to make me sweat, what can I do?
A: Nike shirts offer a body temperature control tech through the innovative half zip system in their pullover running tops. It's not just a zip for the convenience of putting on the top. When you're running and you feel too hot, use the zip to regulate how much frontal air flow gets into the shirt to cool you down.
Q: I bought a cheap running shirt and within minutes I am sweating when I run, why?
A: Cheap low-grade fabric sports shirts overuse types of cheap mass produced synthetic materials, the make of the shirt looks colorful and stylish but the material traps body heat causing you to over sweat and the wicking factor is weak.
Q: When I run my long sleeve shirts bother me a lot as it keeps slipping back up my arm, any suggestions?
A: Nike long sleeve shirts offer a thumb- hole feature, slip your thumb in the thumb-hole while you run and keep control of the sleeve.
Q: Armbands have a pouch for holding a key and ID card while we run, but the shirts I see, often don't offer a pocket, why?
A: Some Nike shirts do offer a pocket but think about the style of a shirt when you run. The only place ideally for a pocket is on the chest, do you really want the weight of a metal key tapping at you there while you run? The solution is choose running shorts ( or an armband) to have a pocket for carrying items.
Q: Which is best for a running shirt, synthetic or cotton/wool?
A: This really is a choice for runners in terms of personal preference. Synthetic fibers blended with wool or cotton are the middle ground and you still get good wick factor.
A: It depends on what type of running is to be done, certain brands specialize in a quality shirt for road running and some focus on quality shirts for trail running, if you read runner click reviews you will see which brand choice is best for you.
---
Here are some of the sources we used:
Subscribe to our newsletters