Best Phone Screen Protectors Reviewed & Rated for Quality
last updated
Jan 18, 2019
For most runners, their
accessories
are the most important to help them track their progress and ensure improved runs. The most important of them is their cell phones that are today equipped with apps and accessories to make any routine easier. Therefore it is vital to consider measures that would protect these
gadgets
at all costs because the best ones are not only costly but difficult to maintain. For this reason, manufacturers have designed new accessories that either come with these gadgets or can be purchased to ensure improved protection during use.
In a Hurry? The test winner after 19 hrs of research

amFilm
Why is it better?
Compatible to touch screens and durable
It is scratch resistance
It is reliable with an ultra-thin design
Covers the entire surface of your gadget
Leaves no bubbles behind once installed
In a
Hurry? Editors choice:

Test Winner: amFilm

15
Researched Sources
1900
Reviews Considered
19
Hours Researching
25
Products Evaluated
Use
Features
Style
Advanced Features
Responsiveness
By Default
In Depth Review Top 10
amFilm
OMOTON
Ailun
Tech Armor
JETech
Maxboost
ESR
Supershieldz
YOUMAKER
Syncwire iPhone X
Table of contents
Criteria Used for Evaluation
Other Factors to Consider
Frequently Asked Questions
Sources
Top 10 Phone Screen Protectors



Compatible to touch screens and durable
It is scratch resistance
It is reliable with an ultra-thin design
Covers the entire surface of your gadget
Leaves no bubbles behind once installed
Dust could easily get inside it
If you fail to install it correctly it won't fit right and you would be forced to buy another
The amFilm screen protector is structured to fit perfectly on the curved design of the Samsung galaxy note 8, which makes it easy to install to any athlete. All you would need to do is follow the three-step guideline outlined in the product's manual.
Read more
Ultra-clear
This brand has a high definition design. It provides the consumer with a 99.9% transparency once installed thus enabling the consumer to have a natural and optimal view.
Sturdy Design
Although this screen protector has an ultra-thin design, it has high resilience and it is quite reliable.
Cost and Value
If you need a specific quality screen protector for your iPhone X, this is the type you should purchase. This is increasingly compatible with iPhone models and it provides the consumer with good touchscreen sensitivity. It comes with dust removal stickers as well as wet wipes that would help you clean the surface when necessary.



Hardened glass
Easy installation
Excellent and responsive customer service
Smooth edges once installed
Installation video is a nice touch
Some users felt it was too thick
This product is made with real tempered glass that is extremely durable and the company claims it last much longer than other options on the market. Most users found the installation to be easy and were impressed by a high level of customer service when and if they did have any problems. It is laser cut to fit your phone well and it does its job of screen protection well.
Read more
Use and Features
This is a good option for people who want to protect their screens but not use an additional case because it's thick and sturdy. It's made of tempered glass, not plastic and is designed with an easy and simple hinged installation system that most users found to be very simple and effective.
Style and Advanced Features
This one is a little bit thicker than other options so you may not be able to install an additional case on top of it. The company has excellent customer service and the smooth, rounded edges are a nice and thoughtful touch that gives it a smooth feeling around the perimeter once it's been installed.
Responsiveness
We didn't find a lot of complaints about people not being able to effectively use their touch screens with this although a few customers felt that the thickness made it so that they had to press just a little bit harder on their screens in order to fully use the touchscreen.



12-month warranty
Good clarity
2.5 dimension rounded edges
It provides maximum protection against scratches and other types of damages
At times, it may show rainbow distortion
This protection gear from Ailun would provide you with maximum protection against scrapes, bumps, and scratches. It is designed to best be used on an iPhone 7 and 8 and offers maximum protection when you are running and accidentally drop it.
Read more
HD Ultra Clear
This brand would enable you to enjoy the clarity of the contents of your phone while at the same time ensuring that it can be protected from avoidable damages.
Screen Coating
This screen protector has an oleophobic and hydrophobic coating that protects your device from sweats and oil residues that may be caused by your fingerprints.
Cost and Value
This affordable screen protector has a 12-month warranty and it is easy to install. Once you have it installed on your device, it would feel like there was nothing added to its surface. This is worth buying for consumers who require sustainable protection.



Affordable
Resilient to scratches and daily wear
Provides maximum clarity
Easy to install
Does not cover all edges for all devices
Most runners prefer cell devices with high-quality recording and file storage capacity and this screen protector is compatible with a variety of products, such as the iPhone 6 Plus and iPhone 6S. It may also be used on a good number of Apple products that do not exceed the 5.5-inch size limit.
Read more
HD Clarity
This type of accessory provides consumers with maximum clarity when it is installed. Further, it can be acquired at a very affordable price making it a cheap way through which you could protect your phone from daily wear, drops, scratches, and dust. It is well designed with quality material.
Perfect Fit
This screen protector would fit well on your phone surface not to leave behind any bubble or protruding parts. It is easy to install and very convenient.
Cost and Value
Other than the affordable price at which this product is being sold in the market, one of the primary reasons why it would best to buy this type of screen protector is that it has a high resilience to tear and wear. Therefore, the moment you buy it and install it on your phone, you would not only be able to protect it from unnecessary damages but you would also be able to enjoy the benefits of having a screen protector for a prolonged duration given the product's durability.



Thin and responsive
Easy install
Great customer service
Comes as a two-pack
Good value
Some users didn't find install as easy as advertised
This option has a lifetime warranty and the company offers excellent customer service should you have any problems. It's extremely thin for good responsiveness to your touch inputs but is still hardness rated to 9h which is approximately the same as a knife, so it does a good job of protecting your screen. It's highly reviewed and comes with everything needed for a quick, easy, and solid installation.
Read more
Use and Features
Customers found this to be a good option for those who want good protection but don't want to spend a lot of money. It has a lifetime warranty and comes with a cloth for cleaning your screen prior to installation, a dust-removal stick for the same purpose, and easy to understand instructions for what the company claims is a one-touch installation.
Style and Advanced Features
This one is made of tempered glass that is only 0.33mm thick for unobtrusive protection. It comes in a two pack so you'll be ready with a replacement when it eventually needs to be replaced and comes with everything you need for a simple install.
Responsiveness
This extremely thin protector allows phone users easy use of all their phone features without interference from the protector.



Lifetime warranty
Easy installation
It protects against sweat and oil residues
Some consumers raised concerns that it reduces screen sensitivity a little bit
Maxboost screen protector has a thin design it enables the consumer 100% touch accuracy with a 3D touch capability. It can easily absorb shocks that may cause damage while ensuring that your gadget is scratch free at all times.
Read more
Open-edge Design
This screen protector would adequately cover the entire surface of an iPhone X screen. It also allows consumers to fit their devices with their most favorite casings while ensuring that they protect their screens.
Easy to Install
The Maxboost comes with instructions the consumer could use to install it with ease. Alternatively, you could rely on instructions posted on YouTube to help you install it correctly: whichever technique best suits you in terms of your needs.
Cost and Value
If you desire quality above all else, you should shop for this product at any given point in your life. The fact that it has a lifetime warranty assures consumers of the outstanding quality of this particular product.



Allows you to use facial recognition technology
Affordable
Easy installation
Thick and therefore very protective of screen
Some users had bubbles appear after awhile
This iPhone specific option comes with a lifetime warranty and also gives you enough space to also install a case for maximum protection. It's tempered for strength and can withstand up to 22 pounds of pressure and/or impact. It's also compatible with the new facial recognition technology, allowing the user to still access this useful iPhone feature while giving still doing an excellent job of safeguarding your screen.
Read more
Use and Features
This product is perfect for those who want maximum screen protection while also being able to install a phone case of their choosing. It comes with a dust remover and cleaning cloth for easy and clean installation.
Style and Advanced Features
This one is designed for easy installation and unobtrustive protection. The included dust remover and cleaning cloth make for an easy, bubble-free installation and it will also allow you to use the facial recognition technology of the new iPhones.
Responsiveness
Users found that it didn't affect the ease of using the touchscreen interface.



Free from bubbles
Easy to install
It is scratch resistant
99.99% HD clarity
Coated to protect against oil residue and sweat
Lifetime warranty
Tedious installation procedure
This screen protector is constructed with a tempered glass material that is of spectacular quality. This particular brand sticks smoothly on the surface of the accessory to prevent bubbles from formulating once you complete sticking it on. It is easy to install and it would not leave behind any form of residue when you remove it for one reason or another. Most runners would be happy with this brand because they would easily access the contents of their device without worrying about its surface scratching.
Read more
9H Hardness
This easy to install brand has a rigid design that would help protect your phone from scratches, and cracks. This particular model does not also leave behind markings of the user's fingerprints after the surface is touched during use.
99.99% HD clarity
With this model, you would be able to enjoy the original feel that you would enjoy with the normal screen without a protector. You would enjoy the outstanding quality of your pictures even with this part attached.
Cost and Value
This considerably priced type has both Oleo-phobic and Hydrophobic coatings that would help protect the consumer from oil residue and sweat that may result from the finger being used on the screen for prolonged hours. It has a lifetime warranty, which guarantees the surpassing quality of this product.



It has a slim fit design
It has a seamless design
Built-in layer which provides additional protection
Tested and approved as effective
Sides may collect dust after a prolonged use
The Youmaker screen protector has a heavy-duty design that is considered military grade technology. It has a three-layered structure that would adequately offer protection that may result from one accidentally dropping or scratching their device against a rough surface or during an accident while on the field training. It has a good shock absorption capability that would keep it safe.
Read more
Built-in Screen Protector
The front case cover of the brand comes with an additional inbuilt part that would help assure you that this particular accessory would provide protection against scratch, dents and other damages that may be imposed on the screen surface.
Seamless Design
The screen protector is well structured to provide room for all the sensitive holes and buttons found on the phone. The seamless design enhances its functionality while ensuring that the phone retains its slim outlook even with the screen protector fitted on top of it.
Cost and Value
This screen protector provides extra protection even for the camera with its raised lip. It's non-slippery and helps retain the slim outlook of the device it is attached to. Compared to other products that are currently available in the market, this type is reasonably priced. It is designed with exceptional quality that guarantees consumers complete protection for a prolonged period.



Comes with an installation manual and a cleaning kit
Retains touch sensitivity
It has exceptional scratch and shatter resistance
It may have a low sensitivity after extended use
Buying this screen protector is a good way of retaining the face ID capability of your Apple device. Athletes who own an iPhone X would find this type of accessory very useful. It has 2.5-dimensional cut edges that provide a full protection. Moreover, it would never interfere with you being able to unlock your device using the Face ID unlocking procedure.
Read more
Strong Shatter Resistance
This brand would enable your device to survive the damage that may be caused by dropping it from perhaps a height of 3.3ft from the ground. It would seem as though nothing had ever happened to it even after such an impact. The 9H hardness technology used in designing this particular type is what helps to keep the glass elements intact even after a heavy fall.
Bubble Free and Anti-fingerprint
It automatically expels air that is trapped between its surface and the screen of the smartphone so that when you finish the installation process there are no bubbles left on the screen. It is coated with an oleophobic material that would not leave fingerprints of the screen surface after the prolonged use.
Cost and Value
This considerably priced brand type comes with an instruction manual to guide consumers on how to install it thus great convenience and efficiency for the consumer. You would also acquire it with convenient microfiber cloths, dust removal stickers, and alcohol wipes to aid you in maintaining its glamorous look even with the accessory attached to it. For quality and the best customer service, this is the product to buy.
Criteria Used for Evaluation
Expert Interviews & Opinions
Most Important Criteria
(According to our experts opinion)
Experts Opinion
Editors Opinion
Users Opinion
By Default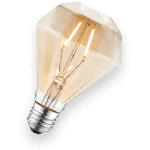 Follow the Installation Instructions Carefully
Installation is a make or break factor with these products. Each one is designed to have a slightly different installation process, so even if you've used screen protectors before it's a good idea to read and follow the instructions that come with the product carefully. Some of the companies who make these even have videos on their websites showing how to do it. Failing to properly follow the instructions will result in the product not protecting your screen as it should, and in our research, we found this was the number one cause of people not being happy with a product.
Don't be Penny Smart and Dollar Stupid
You're probably looking at these products because you just bought an expensive new phone and want to protect it as much as possible. With the newest phones costing hundreds or even a thousand dollars or more, don't be silly and buy a screen protector just because it's ten or twenty dollars cheaper than another, better option. Buy the best one that fits your phone and your needs and you'll be satisfied in the end.
Other Factors to Consider


Bottom Line
Outlined here are a few examples that would help protect your device from unnecessary scratches and cracks. When considering measures to ascertain that any of your mobile gadgets are protected, it is quite normal to go for the best accessory. With a growing market and a need to compete with the best manufacturing companies, there are those that produce counterfeit brands that may seem similar to the real deal whilst they lower the lifespan of proper gear. For this reason, it is important to carefully study a brand and even request for testimonials before any purchase. Runners are quite mobile and for this reason, only require the best gear to boost their progress. After all, it is cheaper to replace a worn out protector than to replace a broken screen. If you do not want any inconveniences that may be brought by the damage caused on your phone, ensure that you safeguard your device with a suitable cover. Besides, accidents occur during exercising when you would least expect it to.
Frequently Asked Questions
q:
Why should I buy a screen protector?
a:
It is almost inevitable that you would require one for your smartphone since most of their displays are vulnerable and prone to scratch and may easily break when running. However, you have to ensure that the type that you would buy from the market is the best quality regardless of the price at which it is sold. The one that you buy at any point in your life should be scratch resistant, designed to provide you with an exceptional view of the contents of your screen and highly flexible with good adhesive properties to make it a proper fit on any type of device. Although it may still be vulnerable to scratches and cracks, this product can still act as your protective shield.
q:
Should I buy a tempered glass screen protector or a plastic one?
a:
Presently, two types of protectors are available in the market: ones designed with tempered glass and ones designed with a plastic film. The type that is designed with a plastic film has existed for the longest period yet they are still in use until today. Plastic film ones have a thin sheet design. Subsequently, you have to be cautious when installing this type because they roll up easily. Plastic film protectors are quite affordable. Therefore, individuals who wish to save up a few bucks prefer the universal types. The problem with the plastic ones is that they are not sturdy and are never a good guard against the adverse effects of drops and falls. In as much as the plastic film type would safeguard your phone against regular scratches, the tempered glass protectors are preferable because of their high resilience. Plastic film protectors are categorized into two types: the dry apply type and the wet apply type. Although the wet apply type would provide your phone with higher resilience than the dry apply type, it would appear pitted after some time. The minor pits would not provide the appearance you desire. Consequently, if you want quality, ensure that you buy the tempered glass version because they would provide you with the quality that you would wish for.
q:
What do manufacturers mean by 9H hardness? Does it really matter?
a:
The moment you would go out shopping for a suitable screen protector you may come across different phrases used such as military-grade protection, 9H hardness, and so on. 9H hardness refers to the ability of the screen guard not to be scratched with a 9H pencil, which is one of the toughest pencils ever made. The best type is one that would protect against cracks and scratches without leaving behind sticky fingerprints on the surface. The best one should also be easy to apply on the device's surface. Overall, what matters besides everything else is the sturdiness of the one you buy.
q:
How do install a screen protector? Is it easy?
a:
All of the products on our list come with instructions on how to install them, and each process is a bit different and some are easier than others. Generally it consists of first cleaning your screen and then removing the dust. From there the process can differ greatly, and we highly recommend carefully following the includes instructions.
Subscribe to our newsletters