Best iPhone and Android Screen Protectors – 2021
last updated:
Mar 26, 2021
Your smartphone is the lifeblood of your daily runs. It provides a killer playlist to motivate and tracks your speed and distance, which is why investing in phone screen protectors is so important. But, even if you have a
running armband
or deep pockets in your running shorts, accidents can happen.
What we love most about these simple screen protectors is that they are generally affordable, aren't as bulky as a heavy-duty phone case, but still allows us to make quick changes to our workout mix. We also love simple designs, easy installation and long-lasting protection.
Read on to see which screen protector options passed our extensive testing and where to purchase the top options.
Here's our top screen protector pick

Liquid Glass
Why is it better?
Incredibly durable
9H hardness barrier
Does not affect touch screen sensitivity
In a
Hurry? Editors choice:

Test Winner: Liquid Glass

4
Researched Sources
1.9K
Reviews Considered
10
Hours Researching
13
Products Evaluated
Use
Features
Style
Advanced Features
Responsiveness
By Default
Top 10 Phone Screen Protectors
Criteria Used for Evaluation


Use
Today, we face different risks due to the unexpected things that happen in our lives in the places we go to. Especially if you need additional protection alongside your phone armband when you go running.
You may be walking in the streets then accidentally someone knocks off your phone from your hands and it lands on a tarmac road. It is even worse on a training terrain where athletes and runners face the tough task of keeping up with obstacles that would definitely damage their phones.
In such a case, if you have a protector on your phone then it stands the chance of being recovered without a scratch. However, if you did not have a protector and the glass display ends up damaged you would be forced to use a large portion of your money to repair your device, which is something that would have never happened if your screen was protected.
That's why runners often seek out the best screen protector brands and reviews of such screen guards. We believe we offered a very detailed list with reviews of such.


Features
The types highlighted above have their advantages and disadvantages.
For those who would require a more affordable one, the plastic or polyurethane guards would be the best choice for you because they are always less expensive compared to the glass type. Plastic film designs are often lighter in weight or less bulky.
Subsequently, it is easy for a consumer to buy a pack of plastic film protectors so that it becomes easy to replace the guard when necessary or when the one you had on wears out. Due to their reduced thickness, the plastic kind would not protect against scratches and other damages, as well as the glass ones, would do.
Nevertheless, the glass made guards are thicker and heavier in terms of structure. In line with this, the glass designed ones fetch high prices. Ideally, you would buy a single glass protector for thrice as much as you would spend on a single plastic film one.
Despite the glass tempered protectors' high cost, these types are of the highest quality and would work best in providing protection from scratches and other damages. These ones are thick and very durable if you compare them with the plastic designs.


Advanced Features
You may come across a type that is fitted with an anti-glare coating that would help improve your view on the display even during sunny days or when you use your phone in bright environments.
The best ones are those designed with an anti-glare coating, or designed with built-in smudge protection and fingerprint protection. The other important feature that you may consider when shopping for this accessory is the privacy finish. With the privacy finish, the display would appear dark when viewed at an angle so that people standing by your side would not be able to snoop on what you may be doing on the phone.
Some also have a mirror finish that allows the consumer to use the screen as a mirror when it is dimmed or when the display turns off. Based on these considerations, you should be able to find good screen protector brands for you depending on what you want.


Size
When pondering what is the best screen protector, you also need to consider whether you would need one that is specific for your device model or if you would prefer the universal type that you may be required to cut to the dimensions of your phone.
Although the universal ones would be affordable, they are difficult to apply. Universal protectors would not provide your device with maximum coverage. Nevertheless, the universal pack would be the best choice for consumers who often replace phones with different brands and those who wish to buy these accessories for friends and family members with different smartphone brands.
Expert Interviews & Opinions
Most Important Criteria
(According to our experts opinion)
Experts Opinion
Editors Opinion
Users Opinion
By Default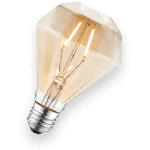 Follow the Installation Instructions Carefully
Installation is a make or break factor with these products. Each one is designed to have a slightly different installation process, so even if you've used screen protectors before it's a good idea to read and follow the instructions that come with the product carefully. Some of the companies who make these even have videos on their websites showing how to do it.
Failing to properly follow the instructions will result in the product not protecting your screen as it should, and in our research, we found this was the number one cause of people not being happy with a screen protector.
Don't be Penny Smart and Dollar Stupid
You're probably looking at these products because you just bought an expensive new phone and want to protect it as much as possible. With the newest phones costing hundreds or even a thousand dollars or more, don't be silly and buy a screen protector just because it's ten or twenty dollars cheaper than another, better option.
Buy the best one that fits your phone and your needs and you'll be satisfied in the end.
Other Factors to Consider


Value
Another important factor to consider when looking for the perfect screen protector for your phone is the value. First and foremost, we took a look at the price each one costs--and you will be happy to find that most of them cost about the same. However, we know that your budget can be a deciding factor, so we made sure to prioritize this of course. Once we noted the price of each of the screen protectors we were considering, we then took a look at how the overall investment compared to what the screen protector had to offer.
This meant taking a look at the use, features, style, advanced features, and overall responsiveness of each of the screen protectors. This is important because everyone's needs vary so you will want to make sure you consider all of these factors and compare them to the price that they will cost you.
At the end of the day, the most important thing to remember when it comes to value is that you get something that will work for you and that fits your budget.


Bottom Line
Outlined here are a few examples that would help protect your device from unnecessary scratches and cracks. When considering measures to ascertain that any of your mobile gadgets are protected, it is quite normal to go for the best accessory. And it's no difference when you're going through a tempered glass screen protector review.
With a growing market and a need to compete with the best manufacturing companies, there are those that produce counterfeit brands that may seem similar to the real deal whilst they lower the lifespan of proper gear.
For this reason, it is important to carefully study a brand and even request testimonials before any purchase. Runners are quite mobile and for this reason, only require the best gear to boost their progress.
After all, it is cheaper to replace a worn out protector than to replace a broken screen. If you do not want any inconveniences that may be brought by the damage caused on your phone, ensure that you safeguard your device with a suitable cover.
Frequently Asked Questions
q:

Why should I buy a screen protector?

a:

It is almost inevitable that you would require one for your smartphone since most of their displays are vulnerable and prone to scratch and may easily break when running. However, you have to ensure that the type that you would buy from the market is the best quality regardless of the price at which it is sold.

The one that you buy at any point in your life should be scratch resistant, designed to provide you with an exceptional view of the contents of your screen and highly flexible with good adhesive properties to make it a proper fit on any type of device. Although it may still be vulnerable to scratches and cracks, this product can still act as your protective shield.
q:

Should I buy a tempered glass screen protector or a plastic one?

a:

Presently, two types of protectors are available in the market: ones designed with tempered glass and ones designed with a plastic film. The type that is designed with a plastic film has existed for the longest period yet they are still in use until today. Plastic film ones have a thin sheet design.

Subsequently, you have to be cautious when installing this type because they roll up easily. Plastic film protectors are quite affordable. Therefore, individuals who wish to save up a few bucks prefer the universal types.

The problem with the plastic ones is that they are not sturdy and are never a good guard against the adverse effects of drops and falls. In as much as the plastic film type would safeguard your phone against regular scratches, the tempered glass protectors are preferable because of their high resilience.

Plastic film protectors are categorized into two types: the dry apply type and the wet apply type. Although the wet applies type would provide your phone with higher resilience than the dry apply type, it would appear pitted after some time.

The minor pits would not provide the appearance you desire. Consequently, if you want quality, ensure that you buy the tempered glass version because they would provide you with the quality that you would wish for.
q:

Do tempered glass screen protectors really work?

a:

Many screen protectors only protect against scratches, but tempered glass is a little different. The short answer to this question is yes, they absolutely protect your screen from cracks and from shattering when dropped!

The reason why tempered glass works so well is that it fuses with the glass on your screen to increase thickness and overall durability. These tempered glass designs also work to absorb impact before it even touches your delicate touch screen.
q:

What is the toughest screen protector?

a:

The toughest screen protectors out there on the market are made from materials that are built to emulate glass. Materials such as tempered glass, silica dioxide, and ion-strengthened glass are your best line of defense against cracks and even scratches.

These designs often come in at a much higher price point than other options, but the cost pales in comparison to the cost of installing a new screen.
q:

What do manufacturers mean by 9H hardness? Does it really matter?

a:

The moment you would go out shopping for a suitable screen protector you may come across different phrases used such as military-grade protection, 9H hardness, and so on.

9H hardness refers to the ability of the screen guard not to be scratched with a 9H pencil, which is one of the toughest pencils ever made. The best type is one that would protect against cracks and scratches without leaving behind sticky fingerprints on the surface.

The best one should also be easy to apply on the device's surface. Overall, what matters besides everything else is the sturdiness of the one you buy.
q:

How do install a screen protector? Is it easy?

a:

All of the products on our list come with instructions on how to install them, and each process is a bit different and some are easier than others.

Generally, it consists of first cleaning your screen and then removing the dust. From there the process can differ greatly, and we highly recommend carefully following the includes instructions.
q:

Do screen protectors ruin your screen?

a:

It can feel a bit concerning to place what is essentially a giant sticker right on the face of your shiny new smartphone. The short answer to this question is no, they won't ruin your screen. However, some of the more budget-friendly options have the potential to leave a slight residue on your screen when it comes time to replace it with a new one.

The good news here is that glass is super easy to clean (just think of how you can easily clean caked-on bugs off of your car's windshield after a road trip!) So while it won't ruin your phone, you may have to take a few extra steps when it comes time to swap it out for a new one.
q:

How long to tempered glass screen protectors last?

a:

If you take it from most regular people, tempered glass protectors, good ones, will be just fine until you drop your phone hard enough to crack it. For some of us that could be a matter of weeks, while others have absolutely no problems, and even move on to a new phone before the need to replace.

It really depends on how careful you are with your stuff. The goal, after all, is to protect the phone's screen. So if you happen to drop your phone and crack the tempered glass screen protector, but your phones actual screen is okay, well it would certainly seem that the protector did its job.
q:

Is there a cure for butterfingers?

a:

Look down at your phone. Is the screen cracked? If so, you may be suffering from butterfingers. Currently, there is no cure available to correct this problem.

However, you can take steps to protect the beloved devices in your life by investing in phone screen protectors, durable phone cases, and running armbands to protect your devices when they inevitably slip out of your hands and onto the sidewalk.
Subscribe to our newsletters