Top 12 Best Rain Jackets for Running – Waterproof Running Jackets
last updated:
Jan 06, 2021
The best rain jackets can be hard to find with all the options we have to choose from and—unless you're bound to your favorite treadmill—running often requires we run in rainy or less than ideal weather. If you're a serious runner, no amount of wind, rain, or snow is going to stop you from getting your run in.
So if you aren't going to let the weather stop you from getting your run in, it's important to be equipped with the
right running gear
. Rainy weather is no joke, so it is important for runners to invest in a rain jacket that specifically meets their needs.
The best rain jacket for running can be incredibly lightweight and packable. Others are designed for heavy rain and wind—so get something that fits your needs! We made sure to pick options for everyone, so check them out below!
Happy shopping!
This is the best product on our list that is currently in stock:
Saucony Vigor
Why is it better?
Bonded Seams
Reflective features
Waterproof, zippered pockets
Breathable
Lightweight
In a
Hurry? Editors choice:
Test Winner: Saucony Vigor

2
Researched Sources
1.2K
Reviews Considered
13
Hours Researching
18
Products Evaluated
Protection
Style
Breathability
Size
Value
By Default
Criteria Used for Evaluation

Protection
It is important to make sure your jacket offers you the level of protection you want and need and that it can protect you against the weather and temperatures you will encounter while on a run!
This is one of the most important factors of a rain jacket, but it's important to distinguish between waterproof and water-resistant jacket. Waterproof jackets completely protect you against the rain no matter how hard it's pouring. If you're not the type to be deterred by bad weather, this jacket is for you.
You'll be protected regardless of how heavy the downpour is. Waterproof jackets typically feature bonded seams and use waterproof materials that may be a bit heavier than those used in lightweight jackets--however, this does not mean the jackets are "heavy" or that they will weigh you down.
On the other hand, water-resistant jackets provide some protection from the rain. The jacket will also be more breathable and much lighter in general. If you're okay hiking with the chance of rain or if it's just sprinkling, this is your best bet. At the end of the day, just make sure you get a jacket that offers the protection you need to ensure you stay safe in the rain.

Style
You do not have to sacrifice style for comfort or protection with your rain jacket; you can have it all when you consider the jackets we have featured here on our buyer guide.
While style is not the first thing that you should consider, we understand it's important to many runners. Before looking at the style, make sure that the jacket overs the functionality, features, and protection you look at. Once you have established what options work for you as far as functionality then you can start looking at the style of the jacket--because let's be honest, most of us care about how we look.
When we evaluated the style of the jacket we looked at the fit of the jacket--whether it was tapered, too loose, etc. We also looked to see if they were available in multiple colors or design options, and we also took into account what actual users had to say about the jacket. We also took a look at how loose or tight the jacket was.
At the end of the day, you have a ton of options when it comes to style--as you can see from all of our top picks. You have a ton of colors and patterns to choose from and some also come with pockets and hoods you can adjust. Make sure to delineate your needs and preferences to ensure you are getting something that works.

Breathability
When you are out for a run, there is a very high chance that you will get hot and even overheated if your jacket does not have good breathability so we made sure to consider that in our selection process too.
Running will be accompanied by intense sweating, but this varies from person to person. Sweating an important, natural body process, but not everyone is ready to deal with the smell. Sweating helps the body to get rid of soreness and ease pain from the muscles during a workout, while also helping your internal body temperature low.
Apart from clearing the skin pores one interesting fact about sweating, is that it can also improve the runner's mood, get rid of the body toxins and regulate one's body temperature. Check for ventilation features on your jacket before buying it as this will allow maximum breathability during your workout session.
With a breathable fabric, the air can move around the body freely to keep you smelling fresh. The material used to make the inner part of the jacket should also have sweat-wicking capabilities. This combined with breathability will guarantee a comfortable cool and fresh body for an athlete through the whole running session.
Many athletes are discouraged from overheating especially during workouts as this can lead to dizziness, skin irritation, and other, more serious health issues. Apart from the breathability factor, your ideal rain jacket ought to have all the features apart from breathability that make it weather resistant.
Many cases out there will present a scenario of a jacket being waterproof it automatically becomes windproof. Why is this so? The same features and designs that make a jacket to be waterproof are pretty much the same that are utilized in making a jacket that is windproof. When looking at the water-resistant ones, go for ones that have laminate coating because they will also be windproof.

Size
Fit and size are important when you are shopping for a rain jacket for your runs and our guides are designed to help you find a jacket in the size and fit that you want and need.
Another important factor to consider when purchasing a rain jacket is what size to get. This will be determined by what layers you're wearing under it and by how you like it to fit you as well. It is important to note that if you'll mainly be using it in colder climates where you'll have layers underneath it, buying a size up so you have room to move is a good idea.
If you'll be using the jacket in a moderate climate that's not too cold, a jacket in the size that's your normal size should be just fine. It's best to wear the clothes you'll wear while running to the store to get the most accurate fit. If you like a tighter fit make sure to take try on the jacket with the thickest clothes you plan on wearing with it--so you can make sure it always fits.
If you plan on ordering online, be sure to accurately take your measurements before making your purchase. This is especially important for those of you who are looking into the tighter fitting jackets--you don't want to end up with a jacket that is way too tight. So, measure up before you buy and you will be fine!

Value
The final factor to consider in your search is the relationship between price and value and what each jacket you are considering has to offer and what benefits you can enjoy when you wear it.
Rain jackets have grown to be expensive these days. However, there is no need to compromise the economy for quality. When you need this kind of gear, it is imperative to remember that the best rain jacket is one that is durable and comfortable yet breathable. Try to buy offseason to find good deals, if your budget is limited.
Moreover, when we looked at the value we do not just look at the price of the jacket. We consider all of the factors--like functionality, effectiveness, features, style, durability, and so much more--and compare it to the overall price of the jacket and whether or not it's worth the investment.
We encourage you to take it a step further and also compare the price and value to how functional the jacket is for your lifestyle. Make sure your jacket fits your budget, but don't be discouraged if you find something too pricey--you can always wait a little longer and save up your money to get the jacket that works best for you.
Expert Interviews & Opinions
Most Important Criteria
(According to our experts opinion)
Experts Opinion
Editors Opinion
Users Opinion
By Default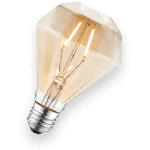 Protection Vs. Weight
Get the right rain protection in the lightest weight package possible. In colder weather, make sure there's enough room underneath for your midlayer or thermal.
Imagine layering before you buy, to make sure you aren't bogged down when adding the rest of you old weather gear.
Breathability is often overlooked
Consider jackets that breathe well. Think about the materials. Is the jacket made with some type of breathable membrane material such as Gore-Tex, Hyvatt, or other many different options out there.
Invest in value at the start
One thing many runners fail to remember is that it is always best to invest in value from the start. If you are able to put more money towards a quality jacket now it will more than pay for itself very quickly.
Other Factors to Consider

Features
When shopping for the best running rain jacket, you'll see 2, 2.5, and 3 layers. Two layers are the most popular and least expensive option. The two layers indicate the face fabric is attached to the membrane, and nothing else is connected inside. The 2.5 layer is similar, but abrasion resistance is provided via a laminated grid pattern that's inside the jacket.
The 3-layer jackets are the most durable, but also the most expensive. This jacket differs in that the inner layer can be removed and worn as a separate jacket. If you'll be outdoors in cold weather often, or like to have options, the 3 layer jacket is probably for you. If you won't need too much protection, the 2 or 2.5 layers will be just fine.
The different types of shells refer to how the jacket is made up. Soft-shell jackets are water-resistant with an insulating layer. They tend to be more breathable, especially during activities where you might be sweating often. This jacket is good for those who like running or doing strenuous outdoor activities but also need rain protection.

Weight
It is no secret that the weight of your running clothes can affect your speed. When selecting the jackets that made this top ten list, we kept in mind the importance of having lightweight running gear that will not adversely affect your times, whether you are running a 5k or a 50k.
We also considered the fact that the weather changes, and quickly. You might leave your house to go on a run while it is bright and sunny, but halfway through it could begin to downpour. With this rapid change in mind, we also selected jackets that are packable and portable so you can always have them on hand for those just-in-case situations.

Materials
When you are looking for a quality rain jacket to use on your runs you need to think about the materials that are used in its construction. There are many different materials that can be used as well as several different waterproofing types so be sure to consider what your wants and needs are and what each jacket has to offer.
You will want a material that is light yet durable and that will keep you warm without being too hot and bulky. We tried to present you with jackets in a range of material types and styles so you can more easily find what you are looking for. Hard-shell jackets are waterproof, but as the name indicates, not as breathable as the soft shells.
These tend to be stiffer as well, so it's best to choose this if rain protection is your main concern. Hybrid shells are also offered, which are a mix of the two. If you'll be going somewhere cold, an insulted shell will be a good choice, as there's synthetic or down filling to keep you warm.

Insulation
Insulation is another thing to carefully consider when looking for a jacket to protect you from the rain and other elements. Most jackets have some type of insulating properties and some have more than others so think about the weather you will be running in and how much insulation you are going to need.
Warm weather rains need more waterproofing than weather proofing and colder weather rains require added insulation to keep you warm and comfortable. Here at RunnerClick, we made sure to look at the insulation properties of each jacket we included here.

Terrain
Most runners think about terrain in terms of the shoes that they are going to be wearing but it can also impact the choice of jackets that you reach for as well. If you are doing high altitude running it can impact how much insulation you will need for your jacket. If your terrain takes you in a wet area you are going to want a jacket with good water-resistant properties to keep you dry.
There are other ways terrain can impact your rain jacket choice and we tried to cover the bases and present a wide variety of jackets for you to choose from with our guide.

Durability
The final factor we considered in our research and testing is ensuring the durability of the jackets that we included on our list. These rain jackets for runners are all made to be durable and will hold up well to frequent use and will take the wear and tear and abuse of outdoor runs and hikes.
There is no point buying a rain jacket that will not hold up to frequent use and that will not meet your wants and needs so we took this aspect of our selection process very seriously. Our goal is to help you find durable rain jackets that you can use on any run or hike that you have planned.
Frequently Asked Questions
q:

How Is the waterproofing feature of a jacket measured?

a:

Waterproofing is typically tested and measured by the factory, where the jacket is produced. The measurements have to get to the standardized rate set by the regulation companies where the manufacturing company is, for example, the county.
q:

What makes my running jacket waterproof?

a:

The waterproof feature of a jacket means that no water will be able to sip into the jacket and reach your skin. This feature is varied from one brand to another and totally depends on the material used. The coated fabric is a waterproof fabric that is used, though it has limited breathability and is ideal for moderate sporting activities.

The other fabric is known as a waterproof membrane. Its made from very many and tiny pores ( million of pores) which allow for liquid evaporation. Though it doesn't allow water in since the evaporation is done from inside the fabric. Paramo also is a fabric used as a waterproof material. Paramo functions the same way as animal fur work in getting rid of sweat.

It's lightweight also and has good breathability.
q:

After choosing my running jacket, when should I retreat it?

a:

A lot of people get this wrong. Retreating a jacket can make its caring and maintenance complicated and extra expensive. One should not retreat a jacket after every wash. The only necessary time retreat a jacket is when the durable waterproof repellency has expired. Whenever it rains, a good running jacket will allow its waterproof ability to fall droplets of rain droplets whenever it rains.

Else, retreating the jacket more often tends to temper the running jacket features like the breathability of the running jacket.
q:

If a jacket is waterproof and windproof, how can it be breathable?

a:

Some jackets have designs that allow for venting and airflow, or that have liners that help to wick moisture and keep you cool. Even if it keeps out the weather it doesn't mean it will keep out the cool air or that you have to be overheated or uncomfortable to be protected from rain and wind.
q:

Is it better to have a tighter fitting jacket or a looser fitting jacket when I run?

a:

This is completely up to personal preference. The jacket you wear should be comfortable and fit your personal style. However, it is important to keep in mind that a jacket will be better suited for running if it allows for full mobility and is breathable. These two factors will allow you to move naturally and keep your body temperature at a safe level--and you can find something that will work on our list of best rain jackets.