10 Best Pieces of Reflective Running Gear Reviewed in 2019
last updated
Jul 21, 2019
Reflective running gear is ideal for those that like early morning or late night runs. It draws attention, helping
eliminate low light safety hazards
. Furthermore, reflective gear can second as high viz options in hazardous work zones.
However, the best reflective running gear is going to offer more than just reflective properties. You are still going to get all that great running technology in each item and
whether it is a headband
or a pair of socks, each piece of the best reflective running gear will also be comfortable and reliable.
This is why we put together a 10 Best Reflective Running Gear lineup, so you can get better suited for your run. Also, checking our FAQs and Criteria sections will get you better informed on what makes the best reflective running gear, moving you one step closer to finding the best running gear for you.
In a Hurry? The test winner after 20 hrs of research

New Balance UPF Tank
Why is it better?
Comfortable
Flat seams
Reflective fabric
Breathable
Moisture-wicking
Lots of color options
In a
Hurry? Editors choice:

Test Winner: New Balance UPF Tank

4
Researched Sources
15
Reviews Considered
20
Hours Researching
15
Products Evaluated
Comfort
Durability
Size
Materials
Advanced Features
By Default
Our Favorite Reflective Running Gear Products



Comfortable
Flat seams
Reflective fabric
Breathable
Moisture-wicking
Lots of color options
New Balance UPF comes in both a tank and short sleeve options, providing you with maximum reflective features. It's comfortable, breathable, and will help keep you safe in low light situations.
Read more
Fit/Comfortability
Both the tank and the short-sleeved options are comfortable, and loosely fitted. They are both breathable, comfortable, and moisture-wicking.
Colors/Reflectivity/Visibility
They made this with reflective fabric--so it will shine when a headlight makes contact with it. It also comes in some neon-colored options to make you more visible.
Price
This product is pricey for a shirt, but keep in mind that a few shirts offer this much reflectivity.
2

. BoldBrite LED Reflective Belt



360-degree reflectivity
Neon color options
Easy to use
Adjustable
Comes with flashing LED lights
Affordable
100% money back guarantee
May be too loose if your waist is smaller than 29 inches
This reflective belt will ensure you are extra visible during your runs. It's easy to use and a great option for both men and women! This belt comes in several color options that will make you even more visible while you're out.
Read more
Fit/Comfortability
This belt will fit almost everyone! It is easily adjustable and comes with extensions that allow it to provide between 29-80 inches. You can put it over layers or wrap it up differently if you'd like as well.
Colors/Reflectivity/Visibility
This belt provides 360 degrees of visibility and comes with additional features to make you extra visible. It has a reflective elastic strap and a LED mode with several flash options. It also comes in neon color option for even more visibility.
Price
This one is affordable and comes with a 100% money back guarantee.



Affordable
4 different color options
Easy to use
100% money back guarantee
Does not provide 360 degree reflectivity
These reflective laces are a great option for triathletes and runners who want to be more visible as well as have a shoe that is slip on.
Read more
Fit/Comfortability
These laces allow your shoes to be no-tie and can be adjusted to your preferred fit. They are super comfortable and easy to use.
Colors/Reflectivity/Visibility
These lock laces come in black as well as neon blue, green, and red. They provide reflective features when a car is coming towards you.
Price
Inexpensive and they come with a 100% money back guarantee.
4

. U Hyoptic Reflective Tights
Comfortable
Moisture Wicking
Large reflective area
These compression tights are designed to fit comfortably and support the major muscle groups of the legs. In addition, large reflective stripes are present in multiple places to promote safety and reflectivity.
Read more
Fit/Comfortability
The 2XU Hyoptik tights are designed with comfort and compression in mind. They are composed of nylon and elastane fabric which provide moisture wicking and antibacterial properties. They support the major muscles of the legs and promote good circulation during exercise. Also, you don't have to worry about chafing with these tights.
Colors/Reflectivity/Visibility
The tights themselves are black but significant, white, HYOPTIK reflective X's are strategically placed at different sections of each leg to create a larger area of visibility.
Price
These compression tights are on the expensive end of the price spectrum, but their comfortable fit, moisture wicking abilities, and anti-bacterial properties make them well worth the investment.
5

. Rockay Accelarate Reflective socks
Comfort zones of alternating thickness
Anti-slip heel tab
Compression provides arch support
High-quality durable material
It's good to carry reflection on socks, the movement of your foot attracts the attention of car vehicle drivers.
This can make all the difference for a safe run or an unpleasant outcome.
Rockay Organic Merino Wool socks are packed full of creative and innovative functional design features and this includes reflection to ensure you are seen when it most matters. read on and reflect on why these are superb socks.
Read more
Fit/Comfortability
This sock does not hold back on top comfort because it is made from very high-quality Organic Merino Wool, pleasure is exceeded along with performance, protection and very long durability. The heel and toe area carry extra protective padding. Throughout the sock ventilative zones have been designed in, the socks give optimal temperature performance and so it works in all types of seasons. Protection against friction and blistering is designed in along with compression support for the foot arch. The upper top of the sock is fitted with elastic to ensure dirt and grit are kept out. For color, the sock comes in a comprehensive range of options.
Colors/Reflectivity/Visibility
The reflective tech is designed to sit on the upper outer area of the sock so that it can be seen directly on a side view or from an angled approach from the front or rear. These socks come in an excellent choice of colors, and whatever color you choose, the reflection performance will not be swamped out.
Price
The price is set as very standard in return for an investment which reflects high value for your money.



360° Visibility
Comfortable
Adjustable
Color options
Not rechargeable; requires AAA batteries
At the top of our list is the Tracer 360 illuminated running vest which applies to all of the metrics we've based our research on. This reflective vest offers 360° illumination, reflectivity, and fluorescence. Also, it can be switched between 6 different color options as desired. It is designed to be highly comfortable and adjustable to make for an enjoyable run.
Read more
Fit/Comfortability
The vest is composed of lightweight(6.5 oz) and breathable mesh that allows for natural movement of the upper body. Also, it is designed to be sweat resistant, water resistant, and chafe-free. In terms of adjustability, the vest features adjustable straps that can be adapted to fit over layers of clothing or on a different range of body sizes.
Colors/Reflectivity/Visibility
This vest knows color well. You can switch between 6 high-visibility solid colors including red, orange, green, pink, purple and blue. On top of that, 5 flashing modes are available to grab the attention of the potential passerby. Composed of flexible fiber optic cables and a 3M reflector built that wraps around your upper body, the vest offers 360° visibility, reflectivity, and fluorescence. The components of the reflective vest are laid out in an "x" shape to create a visibility area that can be seen from a quarter mile away.
Price
While this product is more on the medium to expensive end of the price spectrum, it offers numerous visibility features and comfortability making it worth every penny.
7

. Amphipod Xinglet FLash LED Vest



LEDs
Neon color
Reflective strips
Comfortable
Higher end of the price spectrum
Batteries aren't rechargeable
The straps of this reflective vest are composed of chafe-free material to promote the comfortability. A combination of 360° reflectivity and flashing ultra-bright LED lights promote visibility.
Read more
Fit/Comfortability
It's composed of soft material and allows for a full range of motion in the upper body. It can be different for different waist and height measurements.
Colors/Reflectivity/Visibility
This reflective vest is neon yellow with bright red flashing LEDs in the center of the torso and back. Reflective strips are strategically placed around the waist and across the shoulder/arm straps.
Price
This vest lands on the more expensive end of the price spectrum, but it has multiple visibility features!
8

. Amphipod Reflective Vest
360° Visibility
Lightweight
Bright color
Comfortable
Only available in one adjustable size
This chafe-free reflective vest is designed with comfort and mobility in mind. Also, it has 360° reflectivity and 40% more of a reflective area than other vests available on the market.
Read more
Fit/Comfortability
It's composed of soft and chafe-free fabric. It's adjustable to fit different folks or to fit over clothing. On top of that, it allows for a full range of motion while you run.
Colors/Reflectivity/Visibility
This vest is neon yellow and features white reflective strips on the shoulder and waist aspects. The front and back torso areas feature large, bright reflective booster zones. It is another reflective vest that offers 360° visibility.
Price
This product is considered to be on the medium portion of the price spectrum. It's 360° visibility makes it worth it.
9

. Headsweats Reflective Visor



Affordable
Brightly colored
Lightweight
Only provides visibility for the head region; the body is not accounted for.
You can probably tell just by looking at the photograph why we've selected this product———it's so bright! Select color options are reflective and brightly colored to promote visibility. It's also designed with your comfort in mind.
Read more
Fit/Comfortability
The visor shell is composed of moisture-wicking material, and a terry sweatband is present internally to keep you dry. The underside of the visor is composed of a black material to prevent glare. An elastic band is present at the back to allow for a comfortable fit.
Colors/Reflectivity/Visibility
You'll discover that this hat is available in a wide selection of colors. However, only two of the color selections are considered high-visibility: High-viz neon orange and High-viz yellow. The hat also features a white reflective strip along the brim.
Price
If you're on a budget, this hat may be a good gear option for you! It's priced at the lower end of the price spectrum but still offers excellent visibility.
10

. Nike Tech Running Gloves



Warm
Weather Resistant
High-viz graphics
Storage compartment present
Visibility is limited to the hands
Costly
These gloves are designed to provide comfort and protect the hands from frigid temperatures. High-visibility graphics and bright colors are used to promote reflectivity.
Read more
Fit/Comfortability
These warm, thermal gloves are resistant to water and wind. They are touch screen compatible and also offer storage space for a small item such as a key.
Colors/Reflectivity/Visibility
The gloves are black with high-visibility graphics features at the top of the hand and along the edges of the fingers.
Price
These gloves fall on the medium-expensive portion of the price spectrum.
Criteria Used for Evaluation


Comfort
Any of the best running gear should be comfortable.
The only thing different from the best reflective running gear is its ability to be seen in low light situations. Comfort is built into the best designs no matter the purpose.
Material and the way a reflective item works with your body is going to be a huge factor in comfort. The best reflective gear should not restrict or absorb sweat while also being cooling and protective. If it isn't clothing it should still fit accordingly and not add any irritation or weight to your run.
All the 10 Best Reflective Running Gear Items are scored on comfort. So, we are confident you'll be making the right choice by choosing one of the best designs of any item you are looking for to help with your low-viz runs.


Size
Whether it is a strap, a hat, or a great pair of running shorts, you want it to fit right.
More so, some of the best reflective running gear is made to fit over other items and this should be looked at when you are trying to find what works for you. In the most comfortable running gear, size matters.
Size is also going to play into the comfort factor. You want items that won't restrict your motion. Another thing to look at what might affect the size and fit of the best reflective running gear is how they are going to come out after you wash them.
Pay attention to pre-shrunk materials or labels that inform you how a piece of running gear is supposed to be taken care of. This is a sure way to make sure that it fits right in the future as well. Nothing worse than shrinkage when you go to try on what fit before but lost its shape in the wash.


Color
Color is important in the best reflective running gear because it affects how bright the reflection will be in the light.
The more neon color there is seems to be more of what the best reflective gear offers in general. Whites/silver, oranges, and lime-yellow-green colors are popular for good reason; they stand out and reflect well.
Some of the best reflective gear has the strips integrated into the fabric for those that aren't a fan of the bright neon colors. You don't even know it is reflective until the light hits it. These are great advancements in reflective running gear that consumers are appreciating.
However, the brighter the color, the further the visibility. When you're serious about your safety and know what the hazards are, getting the brightest may be the best. It all just depends on the purpose.


Advanced Features
How does it enhance your run? How will it feel after I start to sweat?
These are just a couple of questions to ask yourself. Furthermore, waterproofing and quick-drying features seem to be a favorite among consumers as well. These are key advanced features you should look at when electronics are involved as well.
However, for the most part, the best reflective running gear is going to be loaded with safety features as we mentioned. Safety vests may offer pockets and hydration pouches. Shoes may offer extra grip and cushion.
What advanced features you want are going to depend on what you are wanting to get out of your reflective running gear other than stellar high-viz capabilities. They vary from item to item and should be looked at accordingly. all we are saying is a shirt isn't going to fit like a pair of headphones.
Expert Interviews & Opinions
Most Important Criteria
(According to our experts opinion)
Experts Opinion
Editors Opinion
Users Opinion
By Default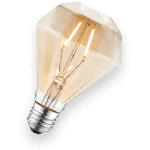 Full visibility.
Regardless of your situation, it's important to practice safe night running and make sure you invest in quality reflective running gear that is designed with high-visibility in mind. Reflective running gear comes in many form—from 360° to options that also include LED lighting, neon colors, and much more!
Durable design.
It is of the utmost importance that you find safety gear that is durable. This is especially true if you work outdoors in the elements or in an environment where your clothing will be exposed to a lot of wear and tear and debris from the job site. The highest quality gear is made to last and will serve you well for a long time and while it comes with a higher price tag it usually brings an overall value that cannot be beaten!
Other Factors to Consider


Materials
The material is also essential because it also defines comfort and the overall performance of the reflective running gear. You need something durable, comfortable, easy to use, secure, effective, and breathable. Regardless of what it is, you will also want it to be moisture-wicking and odor resistant.
Materials will often be water resistant, fireproof, non-conductive, and breathable to help you stay protected and safe in all kinds of weather and working conditions. You should consider the fabrics used in your gear and make sure it is warm enough for winter weather or cool enough for the heat of summer.
Materials can also affect things like breathability and need to be made of materials that won't catch fire when exposed to sparks from machinery and that, will protect you from the elements if you are working outside. It is also essential to consider how comfortable the piece will be to wear all day or night long at work.


Value
Price is a personal preference since everyone has different budgets. Always keep in mind that just because something costs more doesn't mean it's a better product. Instead, consider your budget and then find something that fits your need–there's no need to pay for features you don't need and won't use. We made sure to include options for all budgets on our list, so don't stress if you are on a tight budget!
We cannot stress how important it is to consider the value over the price tag when looking at safety gear — paying more for a quality piece that will keep you safe and comfortable for years to come while you work I well worth the initial investment. Saving money on cheaper pieces does you no good if you are cold and wet all day or sweating to death in the warehouse or getting hurt because of a poor design that is not durable or reliable.


Durability
Durability comes hand in hand with all these other factors and is very important to consider. Make sure to read reviews from first-hand users as well as research the materials of the product is made of. Also, consider your environment and weather conditions since this can also affect the overall life of your reflective running gear.
If your safety gear is not durable, then it is not going to be worth much at all to you or your workers. It is essential that safety gear be able to hold up to the wear and tear of day to day work and that is will hold up to the elements and other hazards of the workplace. Investing in durable quality gear is essential to staying safe no matter what work you are doing.
Frequently Asked Questions
q:

How should I wash my reflective running gear?

a:

Washing clothes and gear can be tricky, especially when there is reflective material that can be easily damaged. Make sure to follow the manufacturer's recommendation and always handle your things with care.
q:

How do I figure out my size?

a:

Sizing is important, so it's essential you get it right! Most things don't come in a one size fits all, and different manufacturers may use different measurements for the same size. We recommend you always look at the measurements provided–if any– and always try things on. If you are ordering online and are unsure of your size make sure to go with a product that offers a return or exchange policy–just in case what you ordered doesn't fit the way you expected.
q:

Does color really matter?

a:

Neon colors–especially green, yellow, pink, and orange–will make you visible and increase your overall safety in the long run.
q:

I typically run in hot weather, are there lightweight, breathable options out there?

a:

Yes! Luckily there are tons of options to choose from–for both cold and hot weather! If you are in the heat, there are hats and visors, wristbands and headbands, light vests, shorts, and tank tops! Regarding the weather, you must choose the right reflective running gear for you.
Subscribe to our newsletters