10 Best Rain Jackets for Men and Women Reviewed
last updated
May 10, 2019
When it comes to running in the rain you will want to make sure you take a look at our list of the best rain jackets currently available for purchase.
When it comes to running, it's easy to lose motivation the second the rain starts coming down–after all who wants to go on a wet, miserable run?! However, our list of the best
Rain
Jackets will help you get past that rain and enjoy your run, no matter the weather! All of the jackets on our list of the top 10 best rain jackets are breathable, waterproof, and have additional features–such as hoods, pockets, and secured zipper storage. In order to compile this list, we carefully researched and reviewed each of the jackets we selected to make sure we were giving you the best of the best!
Make sure to take a close look at our selections below!
This is the best product on our list that is currently in stock:

Columbia Evapouration
Why is it better?
Options for men and women
Lots of color options
Affordable
Breathable
Underarm vents
Omni-Tech and Omni-EVAP tech
Waterproof
Waterproof zippered pockets
In a
Hurry? Editors choice:

Test Winner: Columbia Evapouration

4
Researched Sources
1.2K
Reviews Considered
11
Hours Researching
16
Products Evaluated
Breathability
Water Resistance
Weather Resistance
Style
Weight
By Default
Our Top 10 Best Rain Jackets for Men and Women
Criteria Used for Evaluation


Breathability
Breathability refers to how much air flow there is within the fabric of your jacket. It is this airflow that helps keep you cool and comfortable and prevents overheating in warmer weather. Breathability keeps you from sweating so much and helps you stay dry and comfortable even on the longer runs. All of the jackets we feature on our list were ranked for several factors that make them worthwhile to runners, and one of the most important is how breathable they are. We know how important it is to stay cool and comfortable on your runs, so we made sure we took breathability into account with our rankings!
Imagine heading out for a jog dressed in a classic rubber rain slicker. Even pouring rain would roll right off the jacket, but you would still be soaked in no time – from the inside out, due to your own sweat beading up on the inside of the jacket. The best jackets are breathable as well as waterproof, so that water vapor can pass through the material to the environment and keep you from overheating while you are running. Overheating during your run can impact your hydration and training quality, and can even be dangerous. We looked for jackets that would let you run at a comfortable temperature.


Water Resistance
If there is one thing you expect in a rain jacket it is water resistance. That is why you wear them after all right? The best rain jacket is one that is comfortable and easy to wear and that protects you from the harsh elements, With the rain often comes colder temperatures and wind so you will need a jacket that protects you from the rain and keeps you dry. This will help you stay warm and comfortable when the rain starts to fall out on your run. We considered this feature very carefully and ranked it very high on our must-have features list when e wanked the rain jackets on this list.
When choosing a running rain jacket, the most important question is, of course, "Will it keep me dry?" – This is the main purpose of the garment and we have focused on water-resistant options, tested by runners, which will keep the elements you dry whilst you go for a run. These jackets are robust and well-made, you completely dry underneath.
Everyone's body has a different response to exercise, and some runners will tend to sweat more than others when running at the same temperature. If you are a runner who perspires a lot, be sure to look for a jacket that places an emphasis on breathability, so that water vapor can pass through the shell as you run and you stay dry and comfortable from the inside out. A jacket that has pit zips for extra ventilation could also be a good option for you, as the extra ventilation could help to evaporate your sweat and keep you dry.


Style
Everyone has his or her own unique style and your running gear is a great chance to show off your unique flair and favorite looks. It is important to not lose your style because even the simple little things like buying a jacket that fits your style or that have your favorite features and colors can be a great way to stay motivated during your runs. Comfortable styles are great and cool stylish gear is always a great choice. We took all of this into consideration as we searched for the best jackets to include on our list here.
There are a huge variety of jacket styles on the market, from bright to traditional colors. Some jackets have a more sleek, modern look while others represent a more classic style. You should choose a jacket that fits your own personal style and makes you feel good about running. Some trim styles with bright colors can certainly help you feel fit and fast! Additions like reflective tape or reflective logos can add to the style factor while doubling as important safety features for the jacket. We looked for jackets that would suit a variety of personal styles.


Weight
Weight can be a tricky thing to deal with when it comes to finding the right rain jacket for your outdoor runs and training sessions. You want something thick enough to keep you warm but thin enough to not be cumbersome and restrictive when you move. You want a jacket that will hold up well to the wear and tear of constant use but at the same time, you want a jacket that is comfortable and feels good when you wear it for longer periods of time. The perfect balance of weight can be hard to find but we did our best to include jackets that were not too heavy and cumbersome but that also was not too thin and flimsy.
Runners don't want to be dragging around any extra weight and we realize that is particularly relevant for a jacket. Better technologies have continued to produce jackets that are increasingly ultralight. This list features some great options that are easy to stow away and won't weigh you down, whether you are wearing the jacket or carrying it in a running pack. For runners who may be going on shorter jaunts, this may be less of a concern, and there are options here where weight is not the most prominent feature of the jacket.


Value
Many runners, especially beginners and those new to the world of running gear, tend to be a bit put off by the price tags associated with some of the gear and products featured on our guides. It is important that runners know and understand the difference between price and value. Price is the dollar amount that you pay for it, and value is the worth of what it gives to you in the end. You may spend $50 on a jacket but when it lasts for years, protects you from the rain, keep you warm and comfortable, and makes your runs more effective and enjoyable then it has a value that well above what you paid for it.
Of course, you should consider your budget for your purchase of a running rain jacket. We considered jackets that provide great value for your investment in including the most useful features. These jackets are durable and will last you many running adventures. We looked for jackets that offer great performance for their price tag. There is a budget range throughout the list, and in making your selection, you can think about what features are most important to you, and if you have any brand loyalty.
Expert Interviews & Opinions
Most Important Criteria
(According to our experts opinion)
Experts Opinion
Editors Opinion
Users Opinion
By Default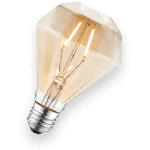 Fully taped seams
Guage what your weather situation is, you don't want to get out there and realize your pockets are leaking. Be sure to check the seams to see if they are taped or sealed in any way to ensure they are water resistant as well. Water will soak in through any spot it can and oftentimes the seams are the weakest link so be sure to check them!
Wear long sleeves
We recommend wearing a long sleeve shirt underneath your rain jacket when you run. This type of product may feel sticky next to your skin when you start to sweat, and some options have a mesh liner that can chafe bare skin. A good long sleeve running shirt solves all of that. It is a quick and easy way to make sure you stay comfortable and dry and focused on your run rather than how your shirt and jacket are sliding and bunching and moving against your skin as you run.
Follow care instructions
Whether you spend $30 on your new rain jacket $100 you are going to want to take care of it. It is always recommended to follow care instructions printed on the jacket's interior label. If you do not have that label any longer- a major no-no cutting it out by the way- basic washing is usually ok. If you are unsure of how to best wash your jacket, wash it by hand with mild soap in warm water and let it air dry flat. This will help prevent stretching or shrinking and also keeps the jacket protected so the heat of the dryer doesn't damage the waterproofing finish.
Other Factors to Consider


Features
There are a huge variety of extra features possible in running rain jackets, from hoods to pit zips to pockets. Think about your own habits in your running clothing and what is most practical for you. Do you usually run while listening to music or to a podcast? In that case, you should choose a jacket that has front hand pockets or a small media pocket. Are you most worried about keeping your head dry in heavy rain, but don't like running with a hood bouncing around in the light rain? If that sounds like you, then you should gravitate towards jackets that have a stow-way, adjustable hood. During light rain conditions, you can pack the hood away and not be bothered by it, while during a storm you can wear the hood and cinch it to protect your head to your liking.
With rain generally comes wind, and any runner will know that blustering wind can easily hamper your performance by cutting through thin materials and chilling you to the bone. This makes your run a cold and extremity-numbing experience which you want to get over quickly. Thankfully, these jackets double up as windbreakers too. Our research looked at jackets which are versatile and can keep the wind off of you, not just the rain. Most of our options include wind protection which will keep your performance up throughout even the heaviest of gales
The size of a jacket and its tendency to run large or small is an important consideration. Jackets with drop tails in the back are good choices for taller runners, while shorter runners may want to size down for those options. Also, in selecting the size and fit of your jacket, you should think about what temperatures you will be running in. Larger jackets and semi-fitted options will allow you to include additional layers underneath your rain shell, should you need to stay warmer. Alternatively, if you are in a wet and warm climate, you should select a jacket with a trim fit so that the fabric won't move around and irritate you as you run. Some of these options even have elasticated fabric that allows for ease of movement as you run, even with a more snug fit. On our list, we included different options that cater to different runner preferences..


Bottom Line
If you are a midday or afternoon jogger, you may not be concerned about the addition of reflective features on your jacket. However, if you tend to go running in the early morning or at night, reflective tape is a great safety feature to include on your jacket. This is especially important if you usually run in urban or populated areas where you have to watch out for cars and bikes. A jacket with reflective features will make it easier for drivers and riders to spot you and give you a safe amount of space.
It is also important to think about what type of weather you usually run in around where you live or frequently travel. This includes wind, amount of rain, and temperature. Each jacket offers slightly different combinations of windproofing, waterproofing and warmth, and it is important to pick a jacket that is exactly suited to the conditions you will be running in most often. The jackets that are the most waterproof are usually the most windproof as well, so you won't have to make a tradeoff there. If you live in a colder climate, you may want to consider a jacket that is semi-fitted and will allow you to layer up underneath if you need to stay warm. For a warmer climate with frequent drizzle, an ultralight fitted jacket would be the best choice.
Your typical running pattern is particularly important for determining the weight of the jacket that you choose. For runs at a higher intensity, your body will produce more heat, and breathability becomes most important. If you are going on longer or slower runs, you should select a highly waterproof option that will keep you warmer. Also, if you tend to run for long periods of time when the weather might be more unpredictable, you will want to find a jacket that is both light and easy to pack away and pull out in case of emergency. Several jackets on this list have a handy self-stowing mechanism, where the jacket folds up into its own pocket, that is perfect for stowing into a small running backpack to take on the trail.
In the end, you should pick a jacket that you like overall and that makes you excited to head out for a run even when it is much cozier to stay inside! Functionality is crucial but that doesn't mean you shouldn't take into account the look of your jacket and how well it suits your style. Are you looking for bold, bright colors or more of a classic design? Do you need an adjustable hood to accommodate your regular running hairstyle? Think about how you picture yourself running in the rain and if you can envision yourself wearing any of the jackets on this list.
Frequently Asked Questions
q:

What is the difference between waterproof and water resistant?

a:

Generally, a water-resistant material will keep you dry in light to moderate showers, although over time, you will start to get wet as water seeps through the fabric. This is usually accomplished with a DWR (Durable Water Repellant) coating on the material. More dense, tightly woven materials also do a better job at keeping water out, making nylon a prime choice for water-resistant jackets. In contrast, the fully waterproof fabric has a coating and membrane that combine to be completely impenetrable to water. A waterproof jacket will always have a "hydrostatic rating" that tells you how much water pressure it can withstand. That ranges from 5,000 mm (light rain or dry snow) to 20,000 mm or more (heavy rain, heavy wet snow). The challenge with designing materials for active wear is to keep out the elements (waterproofing) while making sure that you don't overheat or get too damp from your own sweat (breathability). Runners often choose water resistant jackets that can withstand a variety of rainy conditions over the period of time of a run, while still keeping them cool and comfortable.
q:

What are sealed or taped seams and zippers?

a:

The seams and zippers of a jacket have tiny holes created during the sewing process where a needle stitched them together. Some jackets have had a thin waterproof tape with a rubber backing applied to these areas to stop water from leaking through. This makes a noticeable difference to the waterproofing ability of a jacket, especially if you are planning to be out in the rain for a long time. A fully taped jacket has watertight seams and fewer places for water to enter the material.
q:

What is a DWR?

a:

A Durable Water Repellant (DWR) is a special coating applied to fabrics to make them water-resistant. The coating causes water to bead up and roll off the surface, rather than sinking in. Nearly all rain gear features this finish that keeps precipitation from penetrating into the inner layers of the fabric. Over time, factors like dirt and repeated washing can cause the DWR on your jacket to stop working. It is possible to reapply the DWR coating on your jacket to maintain its waterproofing ability. A variety of aftermarket DWR sprays are available to treat your jacket if you want to extend the lifetime of its waterproofing.
q:

How can a jacket be breathable and waterproof at the same time?

a:

The "breathability" of a fabric or material refers to its ability to transfer moisture vapor from the inside to the outside. If a jacket is breathable, you won't get a clammy, damp feeling from moisture vapor inside the jacket condensing back on your skin. But it's also important to keep water from the outside from coming in, which seems like a contradiction. Fully waterproof jackets have a system with multiple layers of material, including an exterior material and inner membrane. The exterior material is coated with a DWR that acts as a first stopper for moisture, and the inner membrane is a special microporous material that is engineered to keep water droplets out and let water vapor (your perspiration) through. Many of the jackets on this list are water resistant options with only one layer of material. Their light weight allows them to be breathable and wick your sweat so that you don't overheat during a run. Over a long period of time, the DWR coated outer layer will "wet out" and start to let in moisture, but the water resistance usually holds up during the length of time of your run.
q:

Should I be worried about my thin, ultralight jacket tearing?

a:

Intrepid runners planning on embarking on trail adventures through the woods and mountains may be concerned about a jacket's durability. Many fabrics are designed to be tear-resistant, and despite its light weight, tightly-woven nylon is surprisingly hardy and durable. Still, it's possible that a scrambling adventure will cause an unfortunate tear in your jacket. That's not the end of its life, though, as it's still possible to salvage your garment with special waterproof tape rip-stop patches.
Subscribe to our newsletters