Best Running Shoes for Big & Heavier Men
last updated:
May 06, 2021
This one's for all the large guys out there.
Maybe you're carrying a few extra pounds (darn you, Covid!) or perhaps you're just a bigger dude by nature. Either way, if you want to get out running, your physique will require specific shoe features to help you get the most out of your exercise and avoid injury.
So whether you're running to
lose weight
or improve your performance, we have run the gamut of today's current market to highlight the best running shoes for heavy men.
Without further ado...
TL;DR? Just buy these and hit the road:
Hoka One One Gaviota 2
Why is it better?
Excellent stability
Super comfortable
Breathable upper
In a
Hurry? Editors choice:
Test Winner: Hoka One One Gaviota 2

13
Researched Sources
20
Reviews Considered
18
Hours Researching
16
Products Evaluated
Support
Stability
Comfort
Breathability
Durability
By Default
Best Running Shoes for Heavy Runners
Criteria Used for Evaluation

Support
Without good support it is hard to enjoy your runs and workout sessions, especially if you are carrying around a few extra pounds. The best shoes for big and tall men are those with proper support and that are designed to meet the unique needs of these runners!
You should know more about your feet and any issues if they exist. Understand how your feet pronate, what type of arch you have, whether or not you require more support or less.
The more weight coming down with the wrong kind of support underneath, well, that could lead to discomfort or even other problems. Let's face it, more weight requires more support.
Also, when you add more weight to the mix, you might have to consider the possibility of other issues such as pronation, incorrect running gait, more stability, and even flat feet.
Here at RunnerClick, we know how difficult it can be to find shoes that fit well and support your feet and we understand this struggle is all the more real for the big and tall runners out there. That is why we wanted to make sure to address this dilemma and help you find the best running shoes for overweight men that offer the support you want and need!

Stability
When it comes to running shoes for big guys, stability comes down to the way the shoes are designed and how they can help you keep your balance and keep your footing while you run. Stability ensures you keep your footing and maintain good form while on your runs.
Stability can often become much more needed with heavier guys than it might be with smaller lighter people. This is especially the case if you're taller. The stability of a shoe would cover the overall balance and motion control.
Stability comes from a mix of decent support, sturdy construction, a proper outsole, midsole, and insole that allows the shoe to perform as intended.
The RunnerClick team knows that stability is important for everyone but for some, the struggle to find shoes with good balance and stability is even harder. For those runners who are on the bigger size, the added weight can make stability difficult to maintain so the shoe design and features are all the more important!

Comfort
If your shoes are not comfortable you are not going to wear them, that is a simple truth all runners will admit if they were asked. So, finding running shoes that are comfortable and that have the cushioning and fir you need is critical to getting the most out of your runs!
This probably goes without being said, but comfort is king. Why would you want to go on a run in a pair of shoes that is uncomfortable, or just plain hurts? You wouldn't.
Overall comfort is owed to all of the parts of a shoe coming together and working in unison. The cushioning, impact absorption, seamless upper, overall fit, insole, midsole, and even the outsole. We even researched customer feedback to see what everyone else is saying about their own experiences.
Here at RunnerClick, our team of running enthusiasts and industry experts have researched many different shoes marketed to big and tall men and have focused on the comfort factor very closely. We wanted to provide you with shoes that are comfortable and easy to wear no matter when or where you are going for your runs!

Breathability
Another key feature to consider in your search for the best shoes is to check for breathability. Shoes without good air flow will leave your feet hot and sweaty and stinky. Shoes with good breathability will keep your feet cool and comfortable.
Materials and construction make or break a shoe, with regards to its ability to properly breathe. There are few things more annoying with a shoe other than when the heat and moisture stay locked inside. And with heavier guys, well, the sweat tends to build up a little more.
Look for models made of more technical materials, designed with breathability in mind. Well ventilated forefoot, mesh or knitted upper, only the necessary amount of overlay covering the upper material, etc. these are a few things to look for.

Durability
Shoes have to be durable or they are not worth much. Runners in general tend to be very rough with their shoes and they can wear down very quickly compared to non-runners. For big and tall men this can happen even faster so durability is a must!
Durability is something that matters, not only for comfort and safety but also for your wallet. It stinks when you pay out your hard-earned money to then be disappointed when those expensive running shoes fall apart shortly after you lace them up a few times.
The RunnerClick team focused on durability because we understand how much of an investment a good pair of shoes can be and we know no one likes to waste money on shoes that won't last or hold up. The shoes featured on our list are rated for their durability and will be a smart investment for any runner who values durability and reliability!
Expert Interviews & Opinions
Most Important Criteria
(According to our experts opinion)
Experts Opinion
Editors Opinion
Users Opinion
By Default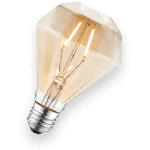 Choose Wisely
Low profile shoes like barefoot or minimalist models look super cool, but are they right for everyone? The answer in some cases is probably not.
While they are cool looking, they offer much less in the way of support, which is needed more for heavier runners. This is especially the case with those who are just getting started. These days there are so many options on the table that finding the right shoe, and having it be one that you actually like, is much easier, that is if you have a better understanding of what you really need.
Height Vs. Weight
Our term "heavier men" is a little broad. What should be considered is how the weight is dispersed. Are you taller than average, thus weighing a bit more? Or are you picking up running to get rid of some unwanted pounds? These are a couple of things to think about before choosing the right support and cushion for you.
Other Factors to Consider

Terrain
The footwear on our list is meant to last. We wanted to provide you with highly durable options because training and conditioning should be high on the heavy runner's priority list. No matter the amount of shoe tech and features, nothing will ever compare to your natural strengths and muscles when it comes to working together to make your runs easier and more efficient. We've taken the guesswork out of choosing good running shoes for heavy guys that are ready for high endurance training.

Flexibility
This will help you determine your running style and gait and can then purchase the type of running shoe that provides the specific support you need. Some things the wear pattern can indicate are pronation, foot strike, and stability.
Read also about youth running shoes here

Size
Not every foot is shaped the same, so neither should all models be the same size. Some people have wide feet, and this can be more common in heavier runners. Putting your foot into a too narrow running shoe is not only painful but can increase your chances of developing blisters and hotspots. It also can cause damage to your toes because they will be scrunched at the front and sides and are unable to splay naturally. If needed, buy one in a wide width. Many companies make models in both normal and wide widths. Also remember to try on your shoes later in the day, as feet swell the longer we are on them.

Midsole
Remember that orthotics are not just for over-pronators. If you need additional support or stability, be proactive and get some quality insoles that can help. It's important to be your best advocate, you should know what you need once you take your shoes out for a couple of runs.
Frequently Asked Questions
q:

I'm an overweight guy and want to achieve higher distance, any advice?

a:

Yes, look for the most stability in the lightest weight package. This will help with endurance and give you the best chances and stay energized over long distances. Also read above about orthotics; if you're planning on going longer distances, they may be more of a requirement than a suggestion. Testers had nothing but good things to say about them, all runners can really benefit from adding an insole.
q:

My feet are not flat, but I still over-pronate and have an inward roll. Why is this happening?

a:

Weight is a major factor when it comes to over-pronation, even if you don't have flat feet. This is why high stability model with a strong cushion is important towards your selection of running shoes for heavy men. Don't worry too much about it, today's models are more than capable of helping with the issue. Just remember that they may wear out faster, so keep an eye on your tread.
q:

How do I know if I have enough stability from my footwear?

a:

The best way to tell if your shoes are providing you with enough stability is by taking them on a run test. If they are stable enough for you-great! If not, exchange them for a pair with higher rated stability.
q:

What are some weight specific issues that may arise from my running shoe selection for big guys?

a:

Today's runners don't have to worry too much about the build and quality; especially if they make a well-informed decision. So you don't have to worry about your shoes falling apart on you mid-run. We've selected the best of the best. Heavier men should be looking for is extra wear on the outsole. You may get less mileage from than most runners. So start checking them around 200 miles and remember to replace them when you need to. Never try to stretch the life, it's not worth the injury.
q:

What are the features I should look for in a shoe as I am a heavy runner?

a:

When you carry more weight you put more pressure on the shoe, create more shock impact and for most of us heavy runners we find our feet are wider and we need more space in the toebox. Certainly, you want to choose a choice which features a very good shock absorbing capability, has a built-in strategic cushion in abundance, a robust external heel counter for extra stability, a one-piece seam-free upper for stability.

Arch should be suitable for flat-footed runners because we are transferring more weight to the soles of our feet and our foot arch. Choose a brand which states that they offer the shoe in a selection of different width sizes. We want a robust strong lace-up system for more support for stability. More weight can mean more friction so look for a shoe which focuses on including a soft friction free interior.
q:

Why should I be investing more money into shoes specialized for big and tall men?

a:

When you are carrying around extra weight you need more support for your feet. Your feet carry all of the weight so you will want to take care of them and make sure they are not being injured with poorly designed shoes, Without good cushioning and support and without proper stability, you can experience many different issues from stress fractures in the feet, toe pain, pronation issues, development of flat feet, and many others!

It is always best to buy shoes made for your feet and body types and that investment will pay for itself ten-fold with less foot and leg pain and better results and more enjoyable runs.
q:

Where can I find shoes for big and tall men like me?

a:

These shoes may be a little harder to find than regular shoes but you can still find them in several places. Many shoe specialty stores have a section in the men's area dedicated to big and tall men and can help you find shoes that meet your wants and needs.

You can also shop online through shops like Amazon or specific brand's online shops. Some cities have shops dedicated to big and tall men and they often have a shoe section as well.
Subscribe to our newsletters