10 Best Salt Alternatives Tested & Fully Reviewed
last updated
Sep 04, 2019
A specialized diet is something many athletes pursue and there are plenty of them out there. Each with their own stipulations and rewards. Eating anything in excess can have negative consequences on your health. So, many diets place limits on certain food qualities such as sugar, carbohydrates, or even salt. If you are trying to limit the amount of sodium in your diet but don't want to lose out on the flavoring then there are alternatives.

Sodium is a necessary part of a healthy diet but there are medical theories linking excessive sodium intake to high blood pressure and hypertension. We have assembled below the best salt substitutes and ingredients so you can keep on enjoying the foods you love without having to worry about your health in the process.
In a Hurry? The test winner after 16 hrs of research

Bragg's Organic Sprinkle
Why is it better?
In a
Hurry? Editors choice:

Test Winner: Bragg's Organic Sprinkle

7
Researched Sources
1100
Reviews Considered
16
Hours Researching
21
Products Evaluated
Texture
Taste
Product Purity
Side Effects
By Default
Best Tasting Salt Substitute Reviews
1

. Bragg's Organic Sprinkle



This blend of over 20 different herbs and spices makes a fantastic alternative to sodium-rich table salt. While it doesn't offer a comparable taste and isn't as effective as a table condiment, Bragg's Organic Sprinkle is a fantastic tasting and very healthy alternative to less healthy cooking spices.
Read more
Potency
While no additional potassium, protein, or BCAA's have been added to the Bragg's Organic Sprinkle formula in order to provide secondary nutritional benefits, the lack of sodium-rich ingredients or chemicals is a major nutritional benefit. In fact, the lack of any synthetic components is sure to appeal to many health-conscious individuals.
Taste
While this salt substitute doesn't offer a 1:1 replica of table salt, the pure flavor packed into every tablespoon must be experienced to truly be believed. A combination of tangy, sweet, and sour spices coalesce into a rich flavor enhancer that can improve a variety of dishes in a major way.
Value
One unfortunate downside to Bragg's Organic Sprinkle is the fact that it comes at a comparatively steep price. While one package has a base cost of below ten dollars, the value per volume is disappointing and the potential for steep shipping charges is high. Buying in bulk from reputable retailers is recommended to save a buck.
Use
This food-enhancing spice cocktail is overwhelmingly popular and has garnered near-universal praise by customers leaving their opinions online. Whether it's used on chicken, meatloaf, or popcorn, people are so happy with the taste of this product that they don't even miss common table salt.
2

. Mrs. Dash Original Blend



No added nutritional value
This MSG-free table and cooking seasoning is, far and away, the most popular substitute for ordinary table salt. Amazingly, this feat was accomplished without Mrs. Dash tasting like salt in any way. Instead, its combination of flavors derived from natural sources provides a better culinary experience entirely.
Read more
Potency
No effort was made to adapt the Mrs. Dash formula for greater nutritional value. Instead, the makers of this salt substitute simply avoided adding anything with unhealthy connotations, such as sodium or potassium chlorate.
Taste
The taste of this product is so good, people who don't even have a sensitivity toward sodium have decided to use Mrs. Dash instead of common table salt. The original blend is the version of this spice that is the most popular, but many alternative mixtures have been made that also offer interesting culinary experiences.
Value
The cost for one container is very low. This is surprising, considering the fact that this salt substitute is popular and tasty enough to get away with a much more inflated cost.
Use
The vast majority of individuals and publications that have discussed this product stated that it is one of the tastiest salt substitutes on the market, if not the tastiest one.



Mimics the sensation of eating table salt
As one of the most recognizable brands in ordinary table salt, it may come as a surprise to people that Morton also designs and sells sodium-free salt substitutes. With a reasonable price for a substantial amount, this product is perfect for people who need to keep their sodium cravings at bay while pursuing healthier dietary options.
Read more
Potency
As is custom for most salt substitutes, Morton Sodium Free Salt Alternative uses potassium chloride as its primary ingredient. It doesn't offer the same taste as the real thing, but it can go a long way toward reversing the negative effects on blood pressure that excessive sodium consumption is believed to have on the body.
Taste
The potassium chloride used as the main ingredient in this Morton salt substitute works by stimulating the same taste buds that commonly react to ordinary table salt. This doesn't provide a similar taste on a conscious level, but subconscious sodium cravings are kept at bay through this method of food flavoring.
Value
A package containing three ounces of Morton Sodium Free Salt Alternative costs about as much as many comparable salt substitutes that come in higher quantities. This may dissuade some people looking for a good deal on a higher volume of table spices, but some customers are certainly willing to pay a bit extra for the name brand product.
Use
Not very many people have left their opinion online for this product. However, those who have, are very happy with the quality of the product they received. It ultimately depends on personal preference whether or not this product tastes similar to common table salt, but one thing Morton's salt substitute has been praised for is its ability to provide ample potassium for people on a keto-based diet.



Tastes identical to soy sauce
Liquid form instead of granular
Although a different form of salt substitute than most of the granulated offerings on this list, Bragg's Liquid Aminos fills an important role in terms of replacing sodium-rich table seasoning. Many people appreciate this product for its ability to replace soy sauce with its healthier formula that drastically reduces its sodium content.
Read more
Potency
Being derived from soy protein, a small amount of sodium is still present in Bragg's Liquid Aminos. However, this has been drastically reduced from common soy sauce and its formula has also been bolstered with the inclusion of several branched-chain amino acids, also known as BCAA's. In conjunction with the rich protein content, these nutrients can help with muscle growth and recovery.
Taste
According to many people who have tried this product, the taste is remarkably similar to ordinary soy sauce. While this is different in taste and style to table salt, the potential for Bragg's Liquid Aminos as a replacement to table salt is still possible when used on meat, fish, or salads. It offers a different taste and texture that can satisfy many people's needs
Value
At less than 10 dollars for 16 fluid ounces, Bragg's Liquid Aminos provides a fantastic value for volume. Savings that customers can gain from using this product in lieu of table salt can even be compounded by purchasing this product in bulk since they are discounted when bought in larger volumes.
Use
A large number of verified customers and professional publications have praised this product for not only serving as a fantastic substitute for soy sauce but as a general table salt substitute as well. Granted, it won't apply to every situation where table salt may be used; however, many cooking recipes can use this reduced-sodium alternative to great success.



Great value when buying in bulk
Doesn't imitate taste of actual salt
This salt alternative takes a different approach to replace ordinary sodium table spice. Instead of opting for a synthetic substitute, Benson's Table Tasty Salt Substitute uses a combination of natural herbs and spices to add flavoring to food in a pleasant way. A reasonable price and pleasant taste explain this product's high popularity.
Read more
Potency
This product contains no synthetic substitutes such as potassium chloride. Instead, its formula is a mixture of common cooking spices that come with their own nutritional benefits. Although these herbs aren't concentrated highly enough to provide significant nutritional benefits, the fact that any negative effects are avoided is positive in and of itself.
Taste
The best word used to describe the taste of this table spice is 'tangy.' Small amounts of citrus flavoring are present, which is helpful for stimulating certain taste buds in order to suppress sodium cravings. Other than that, the combination of garlic and vegetables make this perfect for use in cooking or post-cooking seasoning.
Value
This isn't the lowest priced salt substitute on the market but it is still sold at a reasonable price point. A small container of three ounces can be purchased for less than ten dollars, with a better value being possible through bulk ordering. It's a relatively steep initial investment for people looking to test the waters, but many would agree that it's a risk worth taking.
Use
Of the 450 or so individuals who have taken the time to express their opinion on Benson's Table Tasty Salt Alternative, more than half of them have given it a perfect score. The pleasant and strong taste, coupled with the natural ingredients, have earned this product very high praise among the vast majority of people who have left their feedback on it.
6

. Maine Coast Organic Kelp Granules



Contains high levels of iodine
This organic and plant-based spice goes in a completely different direction of the traditional salt substitute by providing a completely different taste. While it can enhance the flavor of food and is very useful while cooking, the strong fishy taste won't satisfy cravings for people who miss the taste of common table salt.
Read more
Potency
The kelp flakes that comprise this salt substitute contain high amounts of iodine, which is an essential nutrient promoting positive bodily health. While it does contain a very high volume of iodine, any excessive amounts that the body doesn't need will be safely filtered out through urination.
Taste
This is the most polarizing aspect of Maine Coast Organic Kelp Granules. With its strong fishy flavor, people looking for something similar to table salt will be disgusted by this spice. However, individuals who are simply looking for a flavor enhancer to use while cooking that don't mind the taste of fish find this product to be very pleasant on the tongue.
Value
A single pack of Maine Coast can be purchased for less than ten dollars, making it one of the cheapest salt substitutes on the market. While this may not translate into a higher value for volume, the fact that a customer can purchase a smaller amount to experiment with is helpful if they're on the fence about trying alternatives to table salt.
Use
Despite having some polarizing characteristics, the general impression of this salt substitute is overwhelmingly positive. Some criticism has been offered regarding its strong fishy taste and odd texture, but people have found it to be a terrific flavor enhancer when cooking that is cruelty-free.
7

. Diamond Crystal Salt Sense



Drastically reduced sodium
Higher than usual price for volume
Much like Lo-Salt, Diamond Crystal Salt Sense provides an alternative to ordinary salt that still retains some of its flavor without as much of the potentially harmful substances that individuals are worried about. Despite still containing trace amounts of sodium, this tweaked formula is very popular and sold at an excellent price.
Read more
Potency
The only difference between Diamond Crystal Salt Sense and common table salt is the structure of the spice. By using salt flakes instead of the purer sodium chloride that is commonly found in the original spice, this substitute is able to reduce the total amount of sodium by 66%. The unfortunate downside to this is the fact that there is still sodium present in the formula, which will again defeat the purpose for some individuals.
Taste
This is the best option for individuals who love the taste of salt and need to reduce their sodium intake. Provided the customer in question isn't required to completely cut all sodium out of their diet, this salt substitute can provide a nearly identical experience to the real thing while also reducing the presence of potentially harmful minerals.
Value
The large container this product comes in is sold at a decent price, making it an easy impulse buy for people looking to try something different from ordinary salt. However, the lack of bulk discounts or smaller purchasable packages makes it more difficult to justify trying Diamond Crystal Salt sense on a probationary level, since it requires making an investment in 13 ounces of the stuff at the very least.
Use
Thanks to its nearly identical taste to ordinary table salt, Diamond Crystal Salt Sense is very popular among people looking for a reduced sodium substitute. Some people expressed dissatisfaction with the size of each granule, stating that the increased volume makes measuring it out for recipes a bit more difficult.



Helps to lower blood pressure
Only comes in packs of two
While it may not accurately mimic the taste of real salt, NoSalt Original Salt Substitute can fill the void of food flavoring that many sodium-sensitive individuals crave. A decent value and high popularity help to sell this viable alternative to sodium chloride.
Read more
Potency
Like many other salt substitutes, NoSalt uses potassium chloride as its active ingredient. This chemical is synthesized in a similar manner to the active ingredient in table salt, but with potassium instead of sodium. This has been shown to decrease blood pressure but it can also run the risk of causing kidney damage if excessively consumed.
Taste
People looking for a table spice that is going to accurately mimic the taste of table salt are going to be disappointed with NoSalt. This product has a slightly acidic taste that is very different from the real thing. However, due to the fact that it stimulates the same taste buds as sodium chloride, people have found it effective at reducing those cravings on a subconscious level.
Value
The cost of this product is higher than the average cost of a few other products on this list with similar ingredients. However, something that improves the overall value of NoSalt is the fact that it comes in a package of two, meaning that the value for volume is high.
Use
Despite being similar to some less well-received salt substitutes such as Nu-Salt, NoSalt is exceptionally popular with many people even claiming it tastes similar to the real thing. One positive comment about this substitute is that it causes less water retention than common table salt while still offering a similar taste.



Similar taste to common table salt
Generally favorable reviews
While it isn't a full replacement for salt, this substitute to common table salt drastically reduces the sodium content in each serving, providing some of the taste with significantly less risk of hypertension. This results in a better taste than the common salt substitute, although an increased price tag may turn some prospective customers away.
Read more
Potency
The primary ingredient in Lo-Salt is potassium chloride, a common substitute for table salt. However, a very small amount of sodium chloride, the main ingredient in everyday table salt, is still included but in a much smaller amount. This means that ingesting this spice will still result in consuming sodium, which may defeat the purpose for many people.
Taste
Thanks to the inclusion of a very small amount of actual table salt, Lo-Salt manages to taste better than the ordinary synthetic salt substitute. However, large amounts of the acidic-tasting potassium chloride are still present in this formula. Fortunately, the balance of real salt to synthetic salt seems to be a big hit among those who have tried this substitute.
Value
Although the cost per gram of Lo-Salt is reasonably low, and further savings can be gained with bulk orders, the lowest-priced package of this material is double the cost of the lowest-price package for many other salt substitutes. Despite being a better value literally, the fact that the smallest available package for purchase is a larger than usual size means that people who just want to try Lo-Salt out to see if they like it will need to invest more money to do so.
Use
Despite not having many reviews left online, Lo-Salt has a very high average ranking among those who did take the time to leave their thoughts. One thing that customers have warned is that due to the lower sodium content, people may have the tendency to apply extra Lo-Salt to their foods, thus defeating the purpose of using a salt substitute.



Satisfies sodium cravings
Helps lower blood pressure
With an appearance and packaging identical to ordinary table salt, Nu-Salt is designed to fill the same need as sodium as a flavor-enhancing spice. Despite its reasonable price and health benefits, however, many people have taken issue with its taste.
Read more
Potency
Nu-Salt is one of many salt substitutes that uses potassium chloride as its active ingredient. While this synthetic substance avoids the potential of increasing blood pressure that comes with ingesting sodium, and can even lower blood pressure in the body due to high quantities of potassium, the artificial nature of its creation can cause some people to have concerns as to its nutritive properties.
Taste
There is simply no way that this substance will be mistaken for salt due to its taste. Nu-Salt, while offering a change in flavor to any food it is added to, will not provide the same taste as ordinary table salt in any capacity. Furthermore, people have complained about the somewhat acidic taste of this substance, although it does activate the same taste buds in your mouth as sodium does.
Value
The most appealing aspect of Nu-Salt by far is its price. For less than five dollars, you can receive enough of this salt alternative to season all of your meals for a month. It can be used in the same capacity as ordinary salt, whether you wish to include it in a baking recipe or simply sprinkle it over a bowl of fries.
Use
While this product has a generally positive rating online, many people have stated that they dislike Nu-Salt due to its somewhat acidic taste. If you try this substitute spice with the belief that it will taste identical to the real thing, you will also be disappointed. However, those who simply wish to suppress sodium craving and add some variety to their meals will be satisfied with this product.
Criteria Used for Evaluation


Taste
This is probably the most important factor because while it's also a necessary mineral for all mammals to ingest, salt is also all about adding flavor to the foods that we eat. It's also a very subjective factor since what one person likes another may detest and vice versa. We determined the scores for this category by considering over 1100 reviews from users who had tried the product and shared their opinion. This helps us get a well-rounded view from people of all walks of life instead of just relying on the troglodyte tastebuds of whoever happened to be at the RunnerClick offices at the time of review.
Also, some of these products have added spices and flavorings and some don't so before buying one you should consider whether or not you want your salt substitute to add flavor to your dish or merely enhance it. You see, salt is a seasoning, while spices such as black pepper or oregano, for example, are spices. What's the difference? A seasoning is merely meant to enhance the flavor of food, while spices are for adding to and/or changing the flavor.


Texture
Each of these products comes in a different consistency and this is important to consider before ordering. Whether or not you want a coarse or a finely ground product depends a lot on the personal tastes and cooking habits of the user. The products on this list come in two categories; one with spices and flavorings and the ones without that just taste like salt products. Typically, the products that have additional spices and flavorings are thicker and more coarsely textured than the ones that just taste like salt. The products with additional spices are great to use on things where you want to add some additional texture, such as with roasted meats or vegetables, or even on snacks like popcorn. The downside is that some people might not like the flavor and if it's coarsely ground you won't be able to put it into a normal salt-shaker for the table. We think it's a good idea to buy both a flavored option and an unflavored one so that you have more options and variety. This way you can put a finely ground salt substitute in your family's favorite salt shaker for the table, and have a bottle or can of a flavored, more coarse salt substitute in your pantry to spice things up on occasion.


Product Purity
This is an extremely important factor to consider, especially since if you're reading this there's a good chance you or a family member has a medical condition that requires a low sodium diet. So here's the deal; some salt substitutes use potassium chloride to mimic the taste of the sodium chloride found in regular table salt. If you have high blood pressure, compromised kidney function, or you're on prescription hypertension medications such as ACE inhibitors or potassium-sparing diuretics, products that have potassium chloride in them are unsafe to take. If you or anyone who will or could be using the product has renal problems, high blood pressure, or diabetes, or is on medication for hypertension please be sure to read the product labels of a salt substitute carefully to make sure that it doesn't contain potassium chloride. So long as you are free of all these conditions however, a salt substitute is safe for you to ingest and some people may prefer the taste of these products over other options.
Other salt substitutes do not contain potassium chloride and are safe for anyone and everyone to consume whether they are on prescription medication or not.


Side Effects
Nutrition is a surprisingly complex thing. Answers aren't always so clear-cut. But we can figure out the essentials, the dos and don't of nutrition. We know which salt substitutes contain more healthy ingredients and what ones may contain ingredients you should avoid. We did not put anything on this list that is notorious for its deleterious effects and we were extremely considerate of salt alternatives that may have additional health benefits.
Some individuals have an allergic sensitivity to certain spices and chemicals and can experience an allergic reaction to consuming some of the products on this list. People with these medical issues will need to take extra precautions and study all of the ingredients in a particular product before making a purchasing decision. As we talked about above in the section about product purity, people with medical conditions such as diabetes, high blood pressure, renal problems, or who are on medication for hypertension need to extremely careful and check that the product they are thinking of buying and using does not contain potassium chloride as it can be dangerous to ingest for people with these medical conditions.
Expert Interviews & Opinions
Most Important Criteria
(According to our experts opinion)
Experts Opinion
Editors Opinion
Users Opinion
By Default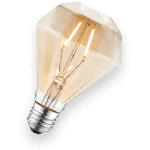 Sodium and athletic performance
When we run or workout out bodies are put under a lot of stress and we sweat--some of us more than others. Sodium is an important component to staying hydrated, so it is important to incorporate it into our date--if you workout out a lot then you definitely want to watch your sodium intake and ensure that you are consuming the right amount.
Hyponatremia
Hyponatremia is a condition that occurs when our sodium levels are too low. If you have ever experienced the symptoms then you know just how scary you can be--and if you don't address it the symptoms can escalate and become life-threatening.
Other Factors to Consider


Value
With a product like salt substitutes, we gauge this factor based on the price per ounce as well as the quality of ingredients as well as it's product purity and lack of side effects for the consumer. By considering over 1100 reviews from real-world users, as well as looking at the ingredients and the company reputation we were able to get a good idea of what the overall value is to the consumer. Just because something is more expensive than another option doesn't mean that it's better and vice versa.
Frequently Asked Questions
q:

What salt substitute tastes best?

a:

This is ultimately up to personal taste. However, the salt substitutes that individuals seem to find the tastiest are those that use a combination of natural spices such as garlic and oregano. Citrus-based salt substitutes offer a similar experience to the real thing by stimulating the same taste buds.
q:

Are salt substitutes a good source of potassium?

a:

The common replacement for salt, or sodium chloride, is potassium chloride. The potassium is right there in the name and when you supplement your diet with this substitute you will be adding that potassium into your diet. So salt substitutes are not only good for reducing your sodium intake but they are useful for people whose diets are potassium deficient.
q:

Is it safe to ingest salt substitutes while pregnant?

a:

There have been studies on animal pregnancies involving potassium chloride with debatable effects and there haven't been any proper human studies. There is simply no definitive information available in regards to potassium chloride and its effects on pregnancy. Salt substitutes made up of herbal blends should not be an issue but as always we recommend consulting your doctor.
q:

What if I'm vegan or paleo?

a:

If you are vegan or paleo, some forms of spices and salt substitutes may not be compatible with your dietary restrictions. The same goes for individuals who must follow a kosher or halal diet due to their religious affiliation. Fortunately, many of these products will state if they are compatible with these diets on the packaging or in the product description.
q:

I have high blood pressure, diabetes, kidney problems, or am on medication for hypertension. What ingredients should I look out for?

a:

If you have any of the above conditions makes sure not to buy or use a salt substitute, or any product for that matter, that contains potassium chloride. Ingesting this substance for people with these conditions can lead to serious side effects. Please consult your doctor to help decide what salt substitute is right for you if you have any of these serious medical conditions.
Subscribe to our newsletters