10 Best Salt Alternatives Tested & Fully Reviewed
last updated:
Feb 20, 2021
A specialized diet is something many athletes pursue and there are plenty of them out there. Each with their own stipulations and rewards. Eating anything in excess can have negative consequences on your health. So, many diets place limits on certain food qualities such as sugar, carbohydrates, or even salt. If you are trying to limit the amount of sodium in your diet but don't want to lose out on the flavoring then there are alternatives.

Sodium is a necessary part of a healthy diet but there are medical theories linking excessive sodium intake to high blood pressure and hypertension. Read below what is the best salt substitute and learn about the ingredients of spices that imitation salt or serve simply as a replacement so you can keep on enjoying the foods you love without having to worry about your health in the process.
In a Hurry? The test winner after 16 hrs of research

Bragg's Organic Sprinkle
Why is it better?
In a
Hurry? Editors choice:

Test Winner: Bragg's Organic Sprinkle

7
Researched Sources
1100
Reviews Considered
16
Hours Researching
21
Products Evaluated
Texture
Taste
Product Purity
Side Effects
By Default
Best Tasting Salt Substitute Reviews
Criteria Used for Evaluation


Taste
This is probably the most important factor because while it's also a necessary mineral for all mammals to ingest, salt is also all about adding flavor to the foods that we eat. It's also a very subjective factor since what one person likes another may detest and vice versa. We determined the scores for this category by considering over 1100 reviews from users who had tried the product and shared their opinion. This helps us get a well-rounded view from people of all walks of life instead of just relying on the troglodyte tastebuds of whoever happened to be at the RunnerClick offices at the time of review.
Also, some of these products have added spices and flavorings and some don't so before buying one you should consider whether or not you want your salt substitute to add flavor to your dish or merely enhance it. You see, salt is a seasoning, while spices such as black pepper or oregano, for example, are spices. What's the difference? A seasoning is merely meant to enhance the flavor of food, while spices are for adding to and/or changing the flavor.


Texture
Each of these products comes in a different consistency and this is important to consider before ordering. Whether or not you want a coarse or a finely ground product depends a lot on the personal tastes and cooking habits of the user. The products on this list come in two categories; one with spices and flavorings and the ones without that just taste like salt products. Typically, the products that have additional spices and flavorings are thicker and more coarsely textured than the ones that just taste like salt. The products with additional spices are great to use on things where you want to add some additional texture, such as with roasted meats or vegetables, or even on snacks like popcorn. The downside is that some people might not like the flavor and if it's coarsely ground you won't be able to put it into a normal salt-shaker for the table. We think it's a good idea to buy both a flavored option and an unflavored one so that you have more options and variety. This way you can put a finely ground salt replacement in your family's favorite salt shaker for the table, and have a bottle or can of a flavored, more coarse salt alternative in your pantry to spice things up on occasion.


Product Purity
This is an extremely important factor to consider, especially since if you're reading this there's a good chance you or a family member has a medical condition that requires a low sodium diet. So here's the deal; some salt substitutes use potassium chloride to mimic the taste of the sodium chloride found in regular table salt. If you have high blood pressure, compromised kidney function, or you're on prescription hypertension medications such as ACE inhibitors or potassium-sparing diuretics, products that have potassium chloride in them are unsafe to take. If you or anyone who will or could be using the product has renal problems, high blood pressure, or diabetes, or is on medication for hypertension please be sure to carefully read the product labels of every best salt substitute for high blood pressure you can find to make sure that it doesn't contain potassium chloride. So long as you are free of all these conditions however, a salt alternative is safe for you to ingest and some people may prefer the taste of these products over other options.
Other salt replacements do not contain potassium chloride and are safe for anyone and everyone to consume whether they are on prescription medication or not. But be sure to check the label if it's a salt substitute without potassium.


Side Effects
Nutrition is a surprisingly complex thing. Answers aren't always so clear-cut. But we can figure out the essentials, the dos and don't of nutrition. We know which salt alternatives contain more healthy ingredients and what ones may contain ingredients you should avoid. We did not put anything on this list that is notorious for its deleterious effects and we were extremely considerate of salt alternatives that may have additional health benefits.
Some individuals have an allergic sensitivity to certain spices and chemicals and can experience an allergic reaction to consuming some of the products on this list. People with these medical issues will need to take extra precautions and study all of the ingredients in a particular product before making a purchasing decision. As we talked about above in the section about product purity, people with medical conditions such as diabetes, high blood pressure, renal problems, or who are on medication for hypertension need to extremely careful and check that the product they are thinking of buying and using does not contain potassium chloride as it can be dangerous to ingest for people with these medical conditions.
Expert Interviews & Opinions
Most Important Criteria
(According to our experts opinion)
Experts Opinion
Editors Opinion
Users Opinion
By Default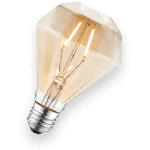 Sodium and athletic performance
When we run or workout out bodies are put under a lot of stress and we sweat--some of us more than others. Sodium is an important component to staying hydrated, so it is important to incorporate it into our date--if you workout out a lot then you definitely want to watch your sodium intake and ensure that you are consuming the right amount.
Hyponatremia
Hyponatremia is a condition that occurs when our sodium levels are too low. If you have ever experienced the symptoms then you know just how scary you can be--and if you don't address it the symptoms can escalate and become life-threatening.
Other Factors to Consider


Value
With a product like salt substitutes, we gauge this factor based on the price per ounce as well as the quality of ingredients as well as it's product purity and lack of side effects for the consumer. By considering over 1100 reviews from real-world users, as well as looking at the ingredients and the company reputation we were able to get a good idea of what the overall value is to the consumer. Just because something is more expensive than another option doesn't mean that it's better and vice versa.
Frequently Asked Questions
q:

What salt substitute tastes best?

a:

This is ultimately up to personal taste. However, the salt substitutes that individuals seem to find the tastiest are those that use a combination of natural spices such as garlic and oregano. Citrus-based salt substitutes offer a similar experience to the real thing by stimulating the same taste buds.
q:

Are salt replacements a good source of potassium?

a:

The common replacement for salt, or sodium chloride, is potassium chloride. The potassium is right there in the name and when you supplement your diet with this substitute you will be adding that potassium into your diet. So salt substitutes are not only good for reducing your sodium intake but they are useful for people whose diets are potassium deficient.
q:

Is it safe to ingest salt alternatives while pregnant?

a:

There have been studies on animal pregnancies involving potassium chloride with debatable effects and there haven't been any proper human studies. There is simply no definitive information available in regards to potassium chloride and its effects on pregnancy. Salt substitutes made up of herbal blends should not be an issue but as always we recommend consulting your doctor.
q:

What if I'm vegan or paleo?

a:

If you are vegan or paleo, some forms of spices and salt substitutes may not be compatible with your dietary restrictions. The same goes for individuals who must follow a kosher or halal diet due to their religious affiliation. Fortunately, many of these products will state if they are compatible with these diets on the packaging or in the product description.
q:

I have high blood pressure, diabetes, kidney problems, or am on medication for hypertension. What ingredients should I look out for?

a:

If you have any of the above conditions makes sure not to buy or use a salt substitute, or any product for that matter, that contains potassium chloride. Ingesting this substance for people with these conditions can lead to serious side effects. Please consult your doctor to help decide what salt substitute is right for you if you have any of these serious medical conditions.
Subscribe to our newsletters