Best Inserts For Flat Feet Reviewed & Tested
last updated
Oct 06, 2019
If you're on the hunt for the best insoles for flat feet, you've come to the right place. Here we'll go over the best of the best selections currently available on the market, along with all of the Pros and Cons and what to look for before making your purchase.
Runners and athletes who have
flat feet
or fallen arches need to make sure to address this issue if they want to ensure they get the support and stability they need. Lucky for you there are quite of bit of options available—but that also makes it hard to find the perfect insoles.
To make things easier for you, we've taken the time to research and review the best insoles for flat feet—so you don't have to. We rated each of our top picks based on their support, size, durability, use, and comfort, so check them all out!
Enjoy!
In a Hurry? The test winner after 9 hrs of research

Feetmat
Why is it better?
Lightweight design
Breathable materials
EVA composition
Can be trimmed
Odor resistant
Medium arch
In a
Hurry? Editors choice:

Test Winner: Feetmat

6
Researched Sources
1.4K
Reviews Considered
9
Hours Researching
15
Products Evaluated
Support
Size
Durability
Use
Comfort
By Default
10 Best Insoles for Flat Feet
Lightweight design
Breathable materials
EVA composition
Can be trimmed
Odor resistant
Medium arch
Too thick and bulky for some users
The Feetmat insoles for flat feet are specifically designed with runners and athletes designed and are meant to withstand the test of time, in terms of durability. As far as value, these come at a pretty average price and are lightweight and highly recommended by Doctor's, therapists, and long-term users.
Read more
Support
Thes inserts for flat feet are made of EVA foam and are thicker than other options--which allows them to provide additional support. They feature a medium arch that helps address symptoms associated with flat feet--such as plantar fasciitis, overpronation, morton neuroma, bunions, arch pain, heel pain, and foot pain.
Size
As far as size goes, the Feetmat insoles for flat feet are available in a variety of sizes for you to ensure you are getting the perfect fit.
Durability
According to user reviews, these insole are made of high-quality materials that are durable and built to last you the long haul.
Use
They are perfect for those of you with flat feet who enjoy engaging in athletic activities and are looking for relief from the symptoms associated with flat feet.
Comfort
They feature a Stoma design, which allows them to provide maximum breathability as well as remain odor resistant. You can easily trim them to fit your foot and/or shoe and ensure they fit your needs.







100% satisfaction guarantee
Great price
Lightweight
Medical grade gel
Designed with runners in mind
Treat and prevent symptoms associated with flat feet
Antimicrobial
Breathable
Not full length
Durable, but not as durable as some other options
The SmartSole exercise insoles are specifically designed for runners in mind, so we know they won't disappoint. They come at a great price and also provide a 100% satisfaction guarantee--so you know this is a high-quality product.
Read more
Support
They utilized medical-grade gell in the heel to provide shock absorption, reduce fatigue, relieve pressure on your back and joints, and treat symptoms as well as prevent injuries.
Size
Before you buy these insoles, make sure to refer to the sizing chart to ensure you are investing in the right size for you and the shoes you will be using them with.
Durability
These insoles come at a great price and the company also provides you with a 100% satisfaction guarantee. This means that you can receive a full refund if you aren't completely satisfied with the results.
Use
These running inserts for flat feet were designed to help treat and prevent symptoms many runners with flat feet experience--such as plantar fasciitis and reoccurring shin splints.
Comfort
The SmartSole is an insole that is antimicrobial and breathable. Because of that, your feet will remain cool, dry and comfortable during all of your runs.







Copper-infused
Cushioned
Shock absorption
100% money back guarantee
Can be trimmed
Not as breathable as other options
These are some of the best and most affordable insoles for flat feet out there. They feature copper-infused technology to provide support and relieve for those of you with flat feet.
Read more
Support
The best part about these inserts is that they provide a great deal of support for those of you who have flat feet and need more stability and support.
Size
The orthotic inserts created by Copper Compression can be trimmed to fit your shoes and provide adequate cushioning and support.
Durability
These insoles are currently patent-pending and boast the highest amount of copper in their product. This metal isn't just for show: its natural bacteria-resistant properties ensure that you won't need to deal with odor or athlete's foot.
Use
As far as use goes, these are perfect for those of you looking for some serious relief and additional support.
Comfort
They can easily be worn all day and are great for running as well as everyday life. These come at an excellent price. What's even better is that this product also provides you with a 100% money-back guarantee straight from the manufacturer.







Has Extra Cushioning
Compatible with most athlete's shows
Reduces and controls overpronation
Helps correct posture and reduce fatigue
Some consumers complain that it is quite pricey
Samurai insoles are perfect for runners with plantar fasciitis, flat feet, heel plan, and overpronation. The hard orthotics were designed by a podiatrist. Instead of fitting a size range, they come in individual sizes. No trimming required. Rather than being rigid, it features a springy mold core for just enough arch support.
Read more
Support
Samurai inserts for flat feet supply extra longitudinal cushioning and support. Forefoot extensions prevent movement of the insert that is necessary during sporting activities. The insoles do wonders for people whose feet are prone to problems - they are designed to reduce overpronation, heel, forefoot, and arch or leg pain.
Size
The Samurai insoles are a full-length pair of insoles that will cover your foot from front to back--just make sure it fits your shoes before you make your purchase.
Durability
These insoles are designed to reduce overpronation and offer greater stability and maximum support. it is Ideal for runners seeking arch support for prevention and treatment of sports injuries and foot pain such as the ball of the foot pain, neuroma, overpronation, heel pain, flat feet, and many other conditions. Best of all is that all these features are included at a convenient price point.
Use
These insoles for flat feet are designed specifically to fit into work shoes and boots. The proton heel cushion and comfortable arch support reduce shock absorption and fatigue. A common cause of many sporting injuries and foot pain is a poor alignment of feet: these insoles treat the basic cause of overpronation that causes sports injuries and foot pain.
Comfort
The shape is contoured, which means that it supports the feet in all directions and maximally decreases fatigue and pain. Moreover, there is a heel cushion and comfortable arch support which both help reduce the absorption of shock.







Great for various activities
Durable nylon construction
Fantastic support and shock absorption
Can be used on many different surfaces
Not comfortable for people with excess weight
As an athlete we would tell you this insole is best for you, worth all the coins you will invest in it. The arch and heel of this insole have air bubbles from Skydex to help in absorption impact, while the forefoot gel helps in absorbing shock.
Read more
Support
These insoles for flat feet come as a right choice for the undeniable arch support for your feet, with their high arch support that helps minimize feet pains plus you can use the same insole in your different shoes and feel just fine.
Size
It has a 3.3cm height in the Arch which means one will continue being comfortable in any terrain, really it doesn't matter where you will be running or walking or doing anything you are well taken care of in this. It has extra support that is provided with a plate made of nylon for your arch and heel. Which is suitable for a variety of sporting activities, jumping, cycling, running, marathon and hiking just to name but a few.
Durability
Having nylon as its major material it means it is a highly durable insole, you enjoy using this insole for a long period of time before it wearing or tearing, when buying this smile all the way to the cashier since he or she will miss your smile for some time, yes that is right!
Use
This insole for the shoes brings to light the improved stability to improve the motion control and offer support to athletes with arches that are low, now this brings cushioning into picture as it gives you the chance to do any activity while its job is to provide shock absorbers to prevent injuries while running, cycling or jumping all day, this insole makes safe from your flat fleet injuries.
Comfort
It also has the fabric from cool max that helps in tapping out moisture to prevent dampness and improve the dryness and coolness of the feet.
Quite an affordable insole
Have an Encapsulating Stabilizer System (ESS)
Exclusively have a closed cell foam
Have an Eco-fabric Agion antimicrobial top cover made of from a low-friction material
Cannot be worn with tight shoes
They don't provide the best support for very high arches
Superfeet Green Premium Inserts will make a real difference, not only in terms of comfort but also with regards to the health of your whole body. Their unique design adds exceptional stability and biomechanical shape and foot arch support, helping for your feet and legs, protecting them from plantar fasciitis, heel and ankle pain, knee stress, aching, and tired feet.
Read more
Support
Superfeet Green has two negatives. The first is that they don't provide the best support for very high arches, and secondly they are not able to be worn in tight shoes. Therefore, if your shoe is already tight, they may not fit, because the thickness is about 3.75mm, while the posterior part is 8mmin their front part
Size
For a thinner insole, choose a Superfeet Black, they are suitable for most types of footwear and can even be used in different types of shoes that don't have a removable footbed.
Durability
The good thing about these insoles is that they are durable and built to last. The feature high-quality ingredients that will last you the long haul.
Use
The insoles have an Eco-fabric Agion antimicrobial top cover made of from low-friction material to prevent blisters and reduce foot odor. Superfeet insoles have been highly recommended by occupational therapists and doctors for persons with, feet and back problems. One of the strong points of Superfeet Green Premium inserts is that insoles connect the best materials with unique shapes and designs to keep the foot in its ideal functioning position.
Comfort
The major purpose and function of Superfeet Premium Insoles are to help control the mechanics of the foot and align them properly with the rest of your body. Additionally, they also balance and improve stride and reduce the risk of a foot injury. Superfeet insoles permit you to stay comfortably on your feet longer.







Made of lightweight material
Extra cushioning for added comfort
Narrower insole
Natural NXT anti-bacterial coating
Superfeet has taken up yet another spot on our top 10 list--which is no surprise given the high-quality products this brand consistently offers. These insoles can be used in almost any shoe--but come highly recommended for professional and slimmer fitting shoes.
Read more
Support
These insoles also use a natural NXT anti-bacterial coating; this prevents any odor or mildew from forming. They also feature a low, structured heel cup to prevent overpronation as well as joint and foot stress. Lastly, they are Latex-free as well as Vegan-friendly. They are a bit on the pricier side--but well worth the cost if they fit all of your needs!
Size
These insoles are narrower--making them perfect for all footwear, especially tighter fitting shoes. They are designed to adjust to any arch type--but also provide specific benefits for symptoms associated with flat feet. The Superfeet Black insoles for flat feet provide users with light and effective low arch support. Its minimalistic, black design allows them to fit seamlessly with any shoe.
Durability
True to the Superfeet brand, you will love this one when it comes to durability because they feature high-quality materials that are built to last.
Use
These inserts for flat feet address many symptoms that arise in those of you with flat feet--such as arch and foot pain, Plantar Fasciitis, and heel pain.
Comfort
They are not bulky and will not take away from the fit or feel of any of your shoes. They utilize lightweight and barely noticeable foam in their cushioning--so you receive the necessary cushioning you need, without all of the bulkiness that often may come with it.







Has a 3-layer Construction
Extra cushioning
Eva foam with dual density design
Wider Plattform insole
Quick dry and easy maintenance
Some may consider it a bit costly
Sole insoles is another leading manufacturer of high-quality insoles for flat feet. Their DK Signature Edition Sole Insoles version makes a distinct difference, especially for people with fallen arches or any foot-related issues such as calluses, bunions, knee pain, plantar fasciitis, and corns. If you have fallen or high arches, the arch of your foot will not get the support needed to function properly. Sole insole's design will support the alignment of your feet into the proper position, supplying your feet with all of the support that is necessary in order to function correctly. The insole will fit great in any women's or men's running shoe.
Read more
Extra Cushioning
The difference between normal inserts and the Dean Karnazes signature edition is very huge. Like all Sole insoles models, the Dean Karnazes signature model provides good cushioning and are made with heat moldable technology which permits a more personalized fit.
Support and Alignment
The DK Signature Edition Sole inserts not only supply perfect arch support and better heel alignment of the feet but are an excellent alternative for any individual who has pain and discomfort from other foot conditions as well. These inserts will help to stabilize your entire foot, therefore, it can help promote the muscles in the arch and correct foot movements.
The low profile of about 1.6 mm of Sole DK Signature Edition makes them suitable for low to medium volume footwear.
Cost and Value
These lightweight insoles can be used for high impact activities such as mountaineering, winter sports, hiking, and serious long-distance running. Furthermore, they don't get sweat, they dry out quickly, and they are very resilient. The only small issue to this insole is that they have a bit of a wider platform than the other brands, therefore you may have problems fitting them in some of your shoes. For users stuck with this problem, the cost of replacement shoes may not be worthwhile.
9

. Powerstep Pinnacle Maxx







Firm arch support
Comfortable heel for pronators
Helps prevent injuries
Anti-microbial coating
Power step is one of the leading insoles for flat feet and patients are mainly referred to get them by their medical professional and this brand is always focused on producing the best insoles out there.
Read more
Support
This orthotic insole features a design that is very unique on the heels which provide a platform that is angled mildly for perfect support. It also enhances stability and comfort of the shoe in use, having a cushioning foam made of EVA and a layer at the top with anti-microbial to minimize on the friction and heat not forgetting to make it firmer
Size
The top material is made of anti-microbial, which ensures you get to make your feet as dry and as comfortable by keeping heat away and stopping friction of any kind that you might get from the insoles. It is also among the insoles that can be used in different types of shoes without having to adjust anything, it fits just perfect in any of your shoes.
Durability
Another incredibly durable insole, you will love this one. It features durable materials and cushioning that is made of high-quality materials that are built to last--so you can count on them for the long haul.
Use
This insole is best known for helping the foot from arch pains, plantar fasciitis, heel pain, and overpronation while preventing any other conditions that can make the foot uncomfortable. The cushioning of this insole is crazily good, with its base that has EVA foam to provide a soft, comfort, support and well-controlled feel on the targeted areas thus making it stand out.
Comfort
When you think of stability, think of Pinnacle Maxx: offering extra foot stability with the support the firmer arch delivers to the users. It comes as no surprise as they maintain their brand to offer quality at all costs. The heel platform is angled slightly on the exterior to help the extreme pronators, this platform which is angled provides great movement control every time you have them on, they offer support and comfort at the same time.
10

. Spenco Polysorb Cross Trainer
Additional cushioning
Increased shock absorption
Comfortable
4-way stretch material to prevent odors
Reasonable price
Soles take up a lot of space in the shoe
Some users report they wear out quickly when consistently used for athletic activities
Athletes with flat feet are at risk for additional injuries that may hold back their progression in their sport, but with these insoles, you will be able to prevent (or relieve) any current or future symptoms or injuries.
Read more
Support
They also incorporate the Spencer heel plug to improve shock absorption and eliminate and reduce, any symptoms that may arise from the consistent impact.
Size
The Spenco Polysorb Cross Trainer inserts for flat feet are specifically designed for athletes looking for improved shock absorption, added cushioning, and injury prevention.
Durability
These insoles are not the most durable insoles on our list, but they are designed to be really durable and built to last so you can count on them for the long haul.
Use
These insoles use a 4-way stretch fabric--this prevents unwanted odors from forming, even when used frequently. They boast of extra cushioning to increase comfort and provide maximum value for money
Comfort
The Spenco insoles use EVA cushioning to provide you with additional cushioning and increased comfort levels. These insoles are also made of Polysorb polyurethane, which allows them to be lightweight and comfortable.
Criteria Used for Evaluation
Expert Interviews & Opinions
Most Important Criteria
(According to our experts opinion)
Experts Opinion
Editors Opinion
Users Opinion
By Default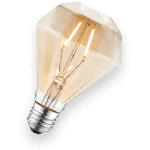 Don't jump on the first bargain.
It's tempting to go for a product that has an attractive price tag. However, you should consider you're real needs before going for that great deal. You might find after you get some miles under those bargain insoles, they really weren't that great of a deal after all.
Full length or just under the arch?
Figure out which one works best for your feet. Consider how fallen your arches are, and just how much support they really need.
Other Factors to Consider


Bottom Line
Our ultimate goal with this guide is to provide you with the information you need to make a wise and informed decision about the insoles that are best for your wants and needs. We have looked at a number of criteria specs which we have discussed here at length--so make sure to read through if you happened to skip down to the bottom.
We are confident you will be able to find the insoles that will help support and protect your feet while you are out in your runs, no matter where they may be taking you! So, look through our list of reviews carefully and take your time looking for the perfect pair of insoles--because there is an option for everyone.
Make sure you take a look at how comfortable, supportive, and durable. Also, take a close look at the size you purchase to ensure you are getting a perfect fit and that they will work for you in terms of use. And, remember, keep your priorities and needs at the forefront and you won't have to worry about getting the wrong pair of insoles.
Frequently Asked Questions
q:

Are insoles for flat feet helpful for overpronation?

a:

Flat feet often go hand in hand with overpronation, which means many insoles for flat feet can correct some of the issues you are experiencing by correcting and limiting the inward roll of the foot.
q:

Is spending more money on inserts for flat feet really worth it?

a:

Maybe the pain you're experiencing isn't severe now, as the stress on the foot continues the more damage you could be causing. This will most likely create more serious issues down the road. It is important to take care of your feet, in order to live a productive and pain-free active lifestyle.
q:

What do I need to look for when matching a pair of running shoes with orthotic inserts?

a:

The biggest thing is the way the insert fits inside the shoe. You'll want to find a model where the factory insole is removable; otherwise, the insert isn't going to work with the footwear very well. Also, make sure there are no gaps or free spaces between the insert and the inside of the running shoe. It is important that when you put them on, there is enough comfortable space for your feet.
q:

How will inserts affect my balance?

a:

It really depends on the product that you purchase. A lower profile insert will not be as noticeable as one that is thicker. This is really where getting the right fit for your footwear becomes important. Even the best insoles for flat feet won't work for you if they don't fit and slide bunch up on the side because it is too big can definitely change the way you run.
Subscribe to our newsletters