Best Insoles For Flat Feet Reviewed & Tested
last updated
Nov 27, 2018
Athletes with flat feet, or fallen arches, can still develop a love for running as well as excel and push themselves to the limit—they just need to take the proper preventative measures when engaging in sports that require extensive footwork, and insoles for flat feet is a perfect way to do this!

Luckily, you can take control of the functionality of your foot arches by choosing the proper insoles for flat feet.
Here we have compiled a list of the top ten best insoles for flat feet and be sure to come back the next time you on the hunt for a new set!
6
Interviewed Experts
15
Researched Sources
10k
Total Readers
14k
Reviews Considered
19
Hours Researching
20
Products Evaluated
Support
Size
Durability
Use
Comfort
By Default
In Depth Review Top 10
Feetmat
Copper Compression
SmartSole
Samurai
Superfeet Black
Sof Sole Airr
Superfeet Green
Sole DK
Spenco Polysorb Cross Trainer
Powerstep Pinnacle Maxx
Table of contents
Criteria Used for Evaluation
Other Factors to Consider
Frequently Asked Questions
Sources
10 Best Insoles for Flat Feet
Criteria Used for Evaluation

Support
Here we looked at the most critical factor: arch support. It's important to have the right support for your specific situation in order to effectively to treat and reduce the stress typically put on your feet during your runs. The best choices insoles will lift the arch enough to ensure better support and avoid placing stress on the center of the foot's arch when making contact with the ground. Height is also important because if it is the arch is too high or too low the insole will be ineffective and create an uncomfortable situation.

Size
Here we focused on how the insoles fit into your favorite pair of running shoes, if they have gaps along the sides, are too short or too long for the shoes, or if they are too wide–all of these factors can affect the intended function of the insoles as well as make them highly uncomfortable. That being said, there are many insoles out there that can be trimmed as needed to get a better fit–these areas, however, are usually on the forefoot of the insole. Luckily, the heel is easily adjustable–so if the rest fits you shouldn't have any problems here. Lastly, we made sure none of our options were to narrow since this can cause irritation and balance issues. In the end, the right fit is one of the most important factors to consider.

Durability
No one wants a product that is going to break down us and need to be replaced in the recent future–and this is especially important when it comes to insoles we plan on using during our runs. We want a product that holds up over time and that means insoles with a more rigid in design than those made for casual wear. Some insoles provide shock absorption, enhanced breathable, removable top covers, and the ability to be trimmed down. These are all important because it's important to use a product that will hold up to the demands running puts on them over time without having to replace them on a consistent basis.
Expert Interviews & Opinions
Most Important Criteria
(According to our experts opinion)
Experts Opinion
Editors Opinion
Users Opinion
By Default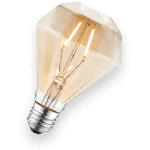 Don't jump on the first bargain.
It's tempting to go for a product that has an attractive price tag. However, you should consider you're real needs before going for that great deal. You might find after you get some miles under those bargain insoles, they really weren't that great of a deal after all.
Full length or just under the arch?
Figure out which one works best for your feet. Consider how fallen your arches are, and just how much support they really need.
Other Factors to Consider

Use
An insole is located inside the shoe, directly under your foot. Many insoles can be removed from shoes and replaced with a specialty insole or orthotic. Insoles are meant to provide the wearer comfort, may have moisture wicking/odor resistant properties and/or provide arch support. Insoles help individuals correct their foot function. Insoles help realign the foot and ankle to a neutral position, which can help alleviate underlying issues in joints, muscles, tendon, and others. In addition, shoe insoles can help distribute weight more evenly, absorb the shock of impact, and take the pressure off sore spots such as bunions, the ball of the foot, etc.
Shoe insoles enhance the comfort of your feet, too. Individual generally purchase insoles for three main reasons: absorbing shock and reducing joint pain, foot odor control, and all-day comfort. If you are working long hours on hard surfaces, the best insole for you is one that is a gel or air foam. For flat feet, the foot could have imbalances which can lead to an excessive inward rolling of the foot, also known as over-pronation. Abnormal foot motion such as overpronation can happen if the foot has an imbalance. Over-pronation can result in injuries in the knees, hips or even back. Balance is especially important, as the force of impact experienced while running with imbalances can lead to serious injury, discomfort and incorrect running form. In conjunction with the proper footwear, insoles can help improve these imbalances as well as alleviate pain and discomfort. People who stand or walk all day will get benefits from shoe insoles. For overweight individuals, a shoe insole can greatly reduce the added pressure the extra weight can cause.

Comfort
It is necessary to choose an insole that is neither too rigid, nor too flexible. because an insole which is too firm won't be able to absorb the shock from any regular physical activity. When energy applies force to this type of device, the design or material of the insole doesn't provide enough compression, resulting in most of the impact stress transmitting back into the joints of your body. This can often lead to knee, back and ankle discomfort. While at first, an extra cushy insole might feel really good, in the insole lack support and cannot safeguard against the painful issues associated with flat feet. These types of insoles are often made from a compressed foam material. It is always apparent in the first few uses that the support provided is not enough.
Most insoles sold on the market are in "approximate sizing." Because of that reason, this leads to an inadequate fit for many users. Some individuals may be "in between" sizes for the vast majority of insoles on the market, making them believe that an over the counter insole may not be effective for them. In order to get the best fit and effective insoles, it is important to confirm that any insole you purchase fits your foot and arch appropriately, not depend on the manufacturers' suggested sizing too much. Regardless of the insoles you ultimately choose, it is necessary to break into these types of devices over a prolonged period of time. Your foot cannot be accustomed to the level of support a new insole provides, your feet need extra time to adjust to the correct biomechanical (walking) position. Lastly, you should often read reviews or information about insoles for flat feet, to see what others are reporting as specific qualities which may help with quick relief.
Frequently Asked Questions
q:
Are insoles for flat feet helpful for overpronation?
a:
Flat feet often go hand in hand with overpronation, which means many insoles for flat feet can correct some of the issues you are experiencing by correcting and limiting the inward roll of the foot.
q:
Is spending more money on insoles really worth it?
a:
Maybe the pain you're experiencing isn't severe now, as the stress on the foot continues the more damage you could be causing. This will most likely create more serious issues down the road. It is important to take care of your feet, in order to live a productive and pain-free active lifestyle.
q:
What do I need to look for when matching a pair of running shoes with orthotic inserts?
a:
The biggest thing is the way the insert fits inside the shoe. You'll want to find a model where the factory insole is removable; otherwise, the insert isn't going to work with the footwear very well. Also, make sure there are no gaps or free spaces between the insert and the inside of the running shoe. It is important that when you put them on, there is enough comfortable space for your feet.
q:
How will inserts affect my balance?
a:
It really depends on the product that you purchase. A lower profile insert will not be as noticeable as one that is thicker. This is really where getting the right fit for your footwear becomes important. An insole that doesn't fit, sliding around or even bunching up on the side because it is too big can definitely change the way you run.
Subscribe to our newsletters