14 Best Shoes for Standing All Day – 2021 Buyers Guide
last updated:
Mar 22, 2021
If you're among the the many hard working people who spend their day on their feet, then you've likely experienced foot, ankle and perhaps even back pain. Many common ailments can stem from standing all day at work, so it's important to invest in shoes that don't exacerbate injuries and even prevent them in the first place.

We've tested and reviewed dozens of shoes to come up with the list of the best shoes for standing all day, diving deep into each element that can support you while on your feet for long periods of time.

Take a moment to review our selections, find the fit and style you're looking for, and of course select from multiple top retailers to make your purchase.
Our top pick is...

Adidas Cloudfoam
Why is it better?
Lightweight
Looks great
Breathable
Flexible
In a
Hurry? Editors choice:

Test Winner: Adidas Cloudfoam

3
Researched Sources
1.1K
Reviews Considered
9
Hours Researching
17
Products Evaluated
Support
Use
Durability
Weight
Protection
By Default
14 Top Shoes For Standing All Day
Criteria Used for Evaluation


Support
When you are on your feet all day it is important to ensure you are getting the support that you need. No matter if you're looking for the best men's shoes for standing all day or for women, support is paramount. If you don't you will end up dealing with unwanted side effects and repercussions that are, frankly, not worth it.
Research on individuals that stay on their feet for prolonged periods demonstrated that arch support is key when it comes to alleviating pain and providing long-term comfort. Flatter soles tend to be the worst type of design when it comes to standing all day. We made sure to take the midsole's ability to provide shock-absorbing arch support into consideration when compiling our buying guide.
Feedback provided included information regarding the stability and flexibility of cushioning. The better the arch support, the happier your feet will be. Whether you choose an option from our buying guide or another source, always remember the main factors to avoid at all costs to ensure that you are not in pain or tired from being on your feet all day are.
Keep the heel less than 2 inches; anything 2 inches and above will cramp your toes and shift weight towards the front of your feet. Secondly, never go for flats. It may seem like a simple alternative, but it's not true if you're planning on standing for long periods. Cushioning and support are non-existing for the type of requirements that are necessary for prolonged standing.
Lastly, stay away from poorly fitted shoes. Shoes that are too loose or too tight can be dangerous and cause health problems over time. If your work shoes are uncomfortable, replace them. It's not worth your health.


Use
Given that the shoes on our list are those the best shoes for being on your feet all day, that is what we prioritized when we were looking at the overall use of each of the shoes on our list of reviews.
Whether you work in retail, hospitality or any other field that will keep you on your feet all day, we made sure to include shoes good for standing that cover every function. There's a significant difference in what qualities are essential depending on the work environment. Our buying guide contains excellent selections that are slip-resistant, flexible, and appropriately styled to fit a wide range of functions.
We even considered runners who have particular needs and issues they need to work around when looking for the right work shoes for standing all day for their needs. It is going to be one of the most significant factors that you will take into consideration. To provide adequate arch support for your feet, you should choose footwear with a minimum of a ¼ inch in heel height (or drop).
It is crucial because completely flat soles are the worst option when standing for prolonged periods. Flat soles cause tired legs and sore feet. However, on the other end of the spectrum, you don't want to work shoes that have a drop of 2 inches or more. Higher sneakers for standing all day tend to put more weight and stress on the toes. It will make standing almost unbearable after a while.
Our guide lists some great options that strike right at the happy medium. Your feet will thank you at the end of the day!


Durability
We all want to invest in products that are built to last, so why would standing shoes be any different? Here we took a look at how well they hold up to long term use and how quickly they begin to show wear and tear.
Quality footwear has to work as hard as you do. It's crucial that sneakers for standing all day not only look tough, but they also have to be constructed of high-quality materials that are made to last. There are countless options currently on the market and trusting the quality levels can be tricky.
We researched testers that put their shoes through all the paces to take the guesswork out of making a selection. Quality construction and maximum durability ensure that when you're working overtime, so are your shoes. When looking at the overall durability of the shoe, you need to take a look at the materials it is made of.
It also doesn't hurt to look at actual reviews of people who have used these comfy work sneakers and provide real feedback on how durable they are. The work shoes for standing all day on our list are made for walking or standing all day, so keep in mind that if you use these shoes for anything other than what they are made for they will wear down much faster.
Unfortunately, most of these are not made for running, so you will probably want to buy a separate pair of running shoes for your daily runs. This way you can be sure you are getting a pair of shoes that will last you the long haul and that will fit your needs. Make sure you take a look at how well the shoes fit your needs as well if you want to make sure they will hold up to long term use.


Weight
Your shoes should never weigh you down, however, if you need additional support and stability features then you will have to deal with a little added weight.
When you're up on your feet all day, steps can turn into miles faster than you think, which is why weight is such an important factor to take into consideration. It used to be that having a lighter shoe meant giving up advanced features or comfort. Luckily, this is no longer the case. We made sure to select footwear that is both light and jam-packed with cutting-edge materials.
Remember that most of the shoes for people on their feet all day on this list may be much more substantial than what you are used to in a running shoe. It is typical because these shoes offer more support and stability features--and they can afford to do so because they are not designed for running or other high impact activities.
You may notice that some shoes on our list are classified as lightweight, even though they are heavy compared to what you are used to in some running shoes. However, not all of them are heavy and bulky, and as we mentioned, there is a reason for the extra weight. So, if you need the additional support and stability you will find the extra weight is worth it.


Protection
Here we took a look at how well each pair of shoes protected you from the issues you are dealing with, the environment, and so much more.
Safety always comes first, and research shows that slipping is one of the most common problems that individuals face when they are on their feet all day. However, not all slip-resistant shoes are created equal. It's vital to the health of the wearer that rubber outsoles are engineered with the highest of standards to provide a trustworthy grip.
While this quality level can be frequently overlooked, it can make a world of difference. Our research made sure that all selections were commercial grade. If you need certain protective features, make sure to prioritize them. So, if you require something that is slip-resistant or needs more traction to take a good look at the work shoes you are looking for and be sure that they offer it.
Not all of these sneakers for standing all day on our list offer these features, but we did make sure to provide some options since some of you may be looking for comfortable shoes for standing all day you need for work--where you don't want to slip and fall. So, if you want to get the protection you need, make sure to prioritize your own needs and preferences.
Read also about best puma running shoes.
Expert Interviews & Opinions
Most Important Criteria
(According to our experts opinion)
Experts Opinion
Editors Opinion
Users Opinion
By Default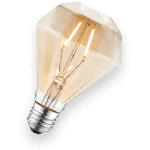 Support Support Support!
It's all about finding the right support that will last for an entire shift or day on your feet. Think about the tasks that you typically carry out during the day, then add those needs into your search. If you're stepping up and down in a warehouse setting, then perhaps a little shock absorption is called for.
If you find a shoe that has everything you need but is lacking in the insole department, consider that shoe with an aftermarket insert for the correct support.
Stability also matters
Sprained ankles are no fun, so choose wisely. Perhaps stay away from narrow soles. Find a shoe with a wider outsole.
Other Factors to Consider


Materials
Keep the strengths and weaknesses of materials in mind when making the right selection for your needs. Leather tends to be comfortable and easy to keep clean, while synthetic materials and fabric blends tend to have more of a lightweight feel and offer more breathability. Think about if your occupation will cause chemicals (such as cleaning agents) to come into contact with your feet.
Most of the time this can permanently damage leather. Likewise, fabrics can rip or tear if they come across sharp corners regularly. Keeping this in mind will keep your footwear looking new and will increase their lifespan as well. If you're going to be on your feet all day, the breathability of your shoes is essential. Proper ventilation that is found on porous fabrics allows the passage of air.
This helps carry moisture away from the feet in the form of vapor. Furthermore, a build-up of moisture and sweat inside of the footwear can lead to a whole host of problems. It is why it is crucial for a fabric to be not just lightweight, but to be extremely breathable as well. Our buying guide considered this all-important breathability feedback to make sure that your feet are light and breezy while you work your hardest.


Size
One of the biggest complaints that people that stand on their feet all day have is tired and swollen feet. Most of this pain can be relieved by merely choosing footwear with a little room in the toe box. Think about the position of your toes when you are standing still, the toes tend to spread a little. When you put on the shoes, make sure that you can wiggle your toes a few with no problems.
Remember that your feet may also swell a little towards the end of the day as well. Having your toes bunched together cannot just be uncomfortable, but can lead to blackened toenails by the end of the day. It is a significant factor to consider when looking for good work shoes. It's not worth settling for uncomfortable shoes, especially around the toe box.
It is real for every form of footwear. Know your arches and make selections that help to support them especially if you're looking for work sneakers. Luckily, you don't need any fancy equipment of slow-motion cameras to self-administer a quick test. Take a look at your arches. If they are low or flat, then you most likely roll inward on your steps. You're going to want to make a selection that offers the most amount of support.
A nicely contoured midsole will make up for any overpronation. If you have high, tall arches, then the opposite is exact, you more than likely land on the outer edges of your feet when you step and selecting footwear with the highest amount cushioning. Absorbing your landing will lead to more efficient steps and will keep your feet happy for more extended amounts of time.
Frequently Asked Questions
q:

Are any of these shoes compatible with insoles or orthotics?

a:

Yes, you'll be able to take the inserts out that come with the shoe and place them for whatever insert you prefer. If this is something you need, you may need to size up, so make sure you do your research and see what insoles will be compatible with the shoes you are considering—especially if you already have your insole or orthotic.
q:

I have to use leather shoes for work, can I still get the same level of cushioning.

a:

When looking for the best shoes for working on your feet all day, some need to think about the look. It's understandable that some employers require a formal look, which doesn't mean that you have to be uncomfortable all day long. Fortunately, the leather selections of best work shoes on our buying guide offer to cushion through the use of higher quality materials.

Don't go out and buy a standard leather dress shoe. If you need an additional cushion, consider looking at over the counter orthotic inserts that have significantly improved in recent years.
q:

My heels hurt when I'm on my feet all day, what can I do?

a:

First, take a look at your shoes. If you've had them for a while, even if they look new, replace them with some of the best work shoes. Even the most expensive shoes wear down and drastically reduce their support and comfort. Just because an athlete endorses a shoe, doesn't mean they will last forever.

Secondly, make sure you have the right amount of cushion and fit. Your heel should feel snug, but not tight. If your heel still hurts, you should find a doctor to make sure you don't have Plantar Fasciitis, which is the most common cause of heel pain and should be addressed. Above all, stay off your feet until you get checked out.
q:

Is there anything else that I can do to keep from getting tired from standing for long periods of time?

a:

Our research found that maintaining proper posture is a crucial component of being able to endure standing for more extended times more comfortably. Remember to keep your shoulders pinched, and your chin leveled as you stand. It will ensure that you are correctly aligned and that your weight is evenly distributed.

Additionally, take into consideration what athletes do to stay motivated: change your state of mind. Instead of thinking about the negatives, remember all the health benefits that standing brings to the table. Statistically, you will be in better shape and live longer than people that sit at a desk all day long. You're getting paid to work out!

Here was our approach when selecting the best work shoes. Remember that size and fit can give you the perfect amount of comfort; while considering your environment will ensure that your shoe will keep you protected on the job. We hope this guide provided you with all the information you need when making your choice in finding the right balance between form and function.

Thanks for following along with us. Now get out there, and stand with confidence!
q:

Are memory foam shoes good for standing all day?

a:

The thing about memory foam is it is great for periodic use. Some memory foam shoes, depending of the quality of materials, tend to flatten out after spending all day on your feet. This kind of takes away from that needed support after a while.

If you're standing up for short shifts, then memory foam will probably be fine. If you're going all day on your feet, well try the shoes first. What starts out super comfortable could flatten out and change after a few hours.
Subscribe to our newsletters