10 Best Stopwatches Reviewed & Fully Compared
last updated
Feb 18, 2019
Fitness instructors, coaches, and gym teachers find the best stopwatches can make
all the difference in the performance of their athletes.
Whether you need to time your planks or
lap speeds
, the best stopwatches are a handy addition to any athlete. The best stop watches can be super cheap or more on the expensive end—either way they all offer plenty of benefits to every athlete. You can choose between mechanical or digital stop watches—mechanical stop watches are broken down into interruption, fixed distance, and single action; digital watches typically have 3 buttons (start/stop, mode, and lap/reset).
To learn more about the best stopwatches available and the features they offer, take a look at our carefully curated list below!
In a Hurry? The test winner after 18 hrs of research

MARATHON Adanac 4000
Why is it better?
Well made

Excellent buttons

Easy to use

Nice shape and size makes it comfortable to operate and hold

Holds up well to wear and tear

Can be used and stand up to a variety of wet environments
In a
Hurry? Editors choice:

Test Winner: MARATHON Adanac 4000

12
Researched Sources
2115
Reviews Considered
18
Hours Researching
14
Products Evaluated
Use
Features
Accuracy
Responsiveness
Durability
By Default
In Depth Review Top 10
MARATHON Adanac 4000
Extech
ProCoach RS-013
Marathon Adanac 3000
Gymboss
Oslo Dual
Learning Resources
ACCUSPLIT AX725
Dakota
Ultrak 493
Table of contents
Criteria Used for Evaluation
Other Factors to Consider
Frequently Asked Questions
Sources
Our Favorite Stop Watches



Well made

Excellent buttons

Easy to use

Nice shape and size makes it comfortable to operate and hold

Holds up well to wear and tear

Can be used and stand up to a variety of wet environments
Screen can get foggy now and then
Screen doesn't light up
The MARATHON Adanac 4000 is an economy style stopwatch that includes a nylon lanyard, perfect for easy wearing during any activity or workout. It is water and dust resistant with a time and calendar on a large display. It has two place finish memory and has a clock and alarm functions.
Read more
Accuracy/Responsiveness
Truly a basic stopwatch at a very reasonable price point. It is simple to use yet still is durable. It has a nice bright color so it is very easy to spot. Equipped with large buttons for ease of use. It is super water resistant, so don't worry about using to time laps at the pool.
Features/Durability
Weather you are a track coach, swim instructor or fitness trainer, this split works well. It is water and shockproof. It has nice bright colors in red, black and yellow. It reads clearly with a large number display.
Value
A nice and durable stopwatch at a bargain price. Large, tactile buttons will click when you push them. The tension on the buttons also is perfectly designed so you aren't going to accidentally press them. The display is nice and large so it is clear and easy to read with a plastic lens that holds up well to scratching.



5 Year Dual no proof of purchase and proof of purchase warranty

Works on a WOS 2.5 operating system

Water-resistant

Can time two people at once

Easy to read LCD display
Difficult for some users to get accustomed to using it
The Extech waterproof stopwatch is a great stopwatch that can time two people at once--which makes it a great one for competitions. It is an easy to use digital stopwatch that comes highly recommended and reviewed by many real-life users.
Read more
Accuracy/Responsiveness
This digital stopwatch is super easy to use and is controlled by split/reset, It is accurate by ±3 seconds and can time up until one second under the 24-hour mark. You can use it on a 12 or 24-hour clock mode and it even comes with an alarm clock. The LCD display is super easy to read and its neck strap makes it portable for anyone to wear around and use--so you can use it handsfree.
Features/Durability
The stopwatch features a rugged design that is water-resistant. It comes in bright colors so it is easy to locate and its LCD screen is clearly labeled so you know which button does what. The buttons are easy to press but not overly sensitive either--so you won't have to worry about accidentally stopping or restarting the stopwatch.
Value
This digital stopwatch and more than worth its cost. It is easy to use and built to last--and since it is water-resistant you won't have to worry about most water exposure.



Affordable

Long battery life

compact

Water-resistant

Great backup watch
Depending on what retailor it may not come with an instruction manual
If you need a really cost-effective stopwatch, then you will love this one by ProCoach. It is a digital stopwatch that is water-resistant, durable, and really easy to use. It comes with an easy to follow manual and also has a long battery life.
Read more
Accuracy/Responsiveness
This is one of the most simple to use stopwatches out there--although some users find it difficult to turn of the alarm chime once it is set. However, if you take a look at the instruction manual you will find this is an easily fixed issue. However, it is pretty basic in terms of what it can do--it as easy to use start, stop, and reset options.
Features/Durability
The easy to use 3-button design of the ProCoach RS-013 digital stopwatch is one that is really easy to get accustomed to. It is really lightweight and compact in size and it comes with a strap you can attach to a keychain, or another looped holder, so you can attach it to your belt loop. It is water-resistant and features a rugged, sporty design. It is functional in design and its screen is clear and easy to read.
Value
This stopwatch is the most affordable selection on this list and one of the best affordable selections out there by far. It is easy to use and a great selection for personal use--or even to use as a backup.



Great shipping by Marathon

Easy to use

Comes with the battery already activated

Accurate

Great value for price with a solid build and comfortable feel
No backlight

It has no memory
The Marathon Adanac 3000 can time single and split and can hold split-time display as the full timing is going on. This stopwatch displays hour, minute, second, month day and date and it has a nice alarm ability. This stopwatch comes with a 46" lanyard so you can easily wear it and takes an LR44 battery. It is a wonderful piece that allows for reliable time tracking and logging, making it a perfect choice for a wide range of activities and uses.
Read more
Accuracy/Responsiveness
You won't need to know anything to just pick up this stopwatch and begin using it. It has a very intuitive design. It is lightweight while still being solid. It has a very easy grip and a nice size. The lanyard is helpful to wear around the neck or hang out of your pocket for easy access. The design is durable and holds up well to daily wear and tear.
Features/Durability
The buttons are placed perfectly and they have a positive feel. When you hit one, you get a beeping sound alerting you. The overall size and shape are easily held and used without effort for both men and women and even children shouldn't have too much trouble figuring out the system setup.
Value
This stopwatch is truly an unbelievable value and can work well for you, day in and day out. The design has the buttons placed in the right spot for a comfortable feel in the hand. You can easily pick this stopwatch up and start using it immediately without having to read a complicated user manual to figure out how all the features work.



Powered by one AAA battery

You can set this alarm for every one minute for 90 minutes

Timer is compatible with the Galloway method

Vibration and alarm can be used simultaneously or individually

Long battery life
The seal is more for spills and splashes, but not to take and use in aqueous environments like the pool or the ocean

Does not have a countdown option
The Gymboss interval timer will allow you to take the time one to two intervals between two seconds and 99 minutes. It is compact, roughly the size of a pager and uses a belt clip for hands-free use. There is a built-in stopwatch as well so you can easily train a variety of techniques including HIIT, Kettlebells, MMA, Running and much more.
Read more
Accuracy/Responsiveness
You get a nice compact interval timer in this stopwatch. There are literally limitless numbers of ways you can use this stopwatch to your advantage. Using this versus using your phone is advantageous because while your phone has a timer option it also has a ton of other distracting features such as texts and emails that can pop up and interrupt your activity. There's not a chance you will be distracted while using this tool.
Features/Durability
Many people who work full time are sedentary with mostly computer and desk work. You can use this stopwatch to set intervals of say 20 or 25 intervals for working with 3-5 minute intervals to stretch your legs and give your eyes a rest from the screen. You can use it in the kitchen for cooking, especially if you have more than one dish being made. Musicians can use it for music and athletes can use it to train.
Value
Gymboss is a trustworthy company with high customer service standards. You are also getting a 1-year warranty so there is extra safeguarding. It's an excellent timer that you can use for a wide variety of activities and it comes in a convenient, compact and lightweight package.



Great battery life and replacing battery if needed is easy to find

Good tension with buttons

Counts down to zero then automatically will start counting up from 0

Beep is not super loud

Beeper goes off with 5 seconds left in the countdown
It does not have a clock

There is no backlight
The Oslo Dual stopwatch is a single event, lap, and split tool. It is accurate 1/100 second to 10 hours. There is two finish timer memory recalls and an alarm that goes off when the countdown finishes. The overall design and special features of this stopwatch make it a popular choice among athletes and hobbyists alike. It is perfect for beginners and pros alike.
Read more
Accuracy/Responsiveness
The buttons work well so when you press them you don't have to worry if they did their job or not. You can easily replace the batter with a standard watch battery that can be found almost anywhere. Even though the watch stays on all the time as there is no on/off button, the battery life is terrific.
Features/Durability
This stopwatch has an excellent timer and will serve you the way you expect and need. Made of quality materials it will not fail you. You can easily read the display. This is a simple and practical stopwatch.
Value
The Oslo stopwatch works great. Just hang it around your neck and start using it. The beep function is helpful. There is a large display that is clear and easy to read. As it reaches 0, it will automatically count up from zero. It is easy to use.



No beeps, the stopwatch counts up

Easy to time with a useable stop button that only clears the time if you hit yellow

Has cord to wear around neck

Formulated with vitamin C

Super easy to use, very straight forward only three colored buttons

Long battery life and replacement batteries are cheap
Does not count down

Does not hold time
Learning Resources offers a simple watch that is designed for kids age 5 years and over but adults can benefit from using it too! It is perfect for teachers who have to stay on schedule for classroom lessons and activities. It works well for helping children understanding numbers and time. It displays minutes, seconds and 1/100 seconds.
Read more
Accuracy/Responsiveness
This is a very simple stopwatch that is very easy to use. There are only 3 buttons that are very self-explanatory. Green means go, red equals stop and yellow clears the screen. It is well sized at 3" across with grips on the sides so it is very comfortable in little hands. It also comes with contrasting color combinations your child will enjoy.
Features/Durability
Other stopwatches offer many bells and whistles that often come with noise. The various modes and alarms can be difficult for children to learn how to use, to understand and can be a nightmare for parents to figure out how to turn off. There are no sounds at all with this stopwatch, even the smallest 5-year-olds can easily use it right away and understand how.
Value
Renzo's is a family-friendly company from manufacturing to the final product and they pay attention to the details that will attract children. They use high-quality ingredients and make sure that they also take safety into account. There are a couple of cute extras you get along with this medicine that is safe and gentle for your little one.



This watch and remember 16 labs that can be recalled individually until the timer hits zero

It's quiet, it doesn't beep just clicks when buttons are pressed

Official stopwatch relied on by professionals

Truly an accurate stopwatch

Clicking on and off is very solid
Doesn't keep the time of the day

Doesn't have a light
The ACCUSPLIT AX725 comes with their signature "X" performance case. The battery is a 5 year Lithium, CR2032. The controls are reliable and easy to use and are great for adults or children as well. There is a 16 dual split memory with a split counter and a memory review. The functions of this watch are versatile and can be a little difficult to master right out of the box but are fairly easy to learn with a little bit of use.
Read more
Accuracy/Responsiveness
This stopwatch is very easy to use. The simplicity of use makes it very hard to make a misstep as both the left and right buttons have the same function. The numbers are very large for anyone to easily read even if they are wearing swim goggles. It is also great for older individuals who have trouble seeing smaller readout screens at times.
Features/Durability
You will be able to time perfectly with this durable watch. The instructions that go with it are very clear to understand and follow. Its memory per lap is super helpful as well. You get a nice readout with a high-quality split screen.
Value
This is the stopwatch used by professional baseball scouts worldwide. It is super durable and has a nice large display. It is comfortable holding it in your hand and a left or right-handed person can use it with no problems. A nice long battery life with a 5-year warranty to boot, there isn't much to gripe about with this stopwatch.



Has military time

Has a countdown repeat timer

Sounds on the stopwatch can be silenced

Great for hiking, camping, geocaching

Water resistant up to 100 feet

Weighs 2.75 ounces
Can be on the heavier side, not for people looking for lightweight gear

Could have better contrast between the hands to the face to make reading it easier
The Dakota stopwatch is on the higher end of stopwatches. It has the ability to clip to you, belts, backpacks, jackets, bags, with it's spring carabiner. Substantially and solidly designed there is an alloy case equipped with stainless steel watch back. Comes with a spare battery so you wont be caught unaware with a dead battery and can keep on tracking time when you need to.
Read more
Accuracy/Responsiveness
This is a top of the line product that offers a lot of nice features. You get a timer, dual time zone ability, and an alarm with a chime function as well as an analog compass. It feels solid and sturdy. It uses a CR2016, capacitance 90 M Ah battery. It also has a light to see the display at night.
Features/Durability
This is a sharp looking stopwatch that is very unobtrusive. Easily hangs from anything, but is very convenient off your belt that has an upside-down display so all you have to do is take a quick glance down and you have the time. The winding stem is on the side and out of the way so it is less likely to get damaged.
Value
A terrific value in a carabiner watch that comes packaged with an extra battery. A ton of neat features compliment the overall quality materials used in the watch as well as the solid construction and rugged design. You can enjoy fast shipping so you can get to what needs to be done quickly. And as if that all wasn't cool enough, it also has a great clip feature should you not want something hanging around your neck or something on your wrist.



Doesn't have a silent mode, but just beeps when you start and stop

You have the ability to lock the start button

Great lap recall

Tons of features

Nice price
Warranty red tape can be confusing

Could have a clearer instruction manual
The Ultrak 493 stopwatch has a memory recall when it is being used. You can preset the countdown timer and pacer. You get everything displayed, fastest, slowest an average lap times. With the ability for lab and cum splits and a lap counter it is an excellent well rounded stopwatch.
Read more
Accuracy/Responsiveness
This stopwatch has an overall nice sturdy feel and grip. Its weight is appropriate and it has a professional look and quality. It is very accurate and can be used to time laps with no problems. The durable design is such that it can easily be handed and manipulated and also holds ups well to wear and tear and usage on a regular basis.
Features/Durability
The buttons have a nice amount of tension. You can lock the start-stop button so you won't have to worry about it accidentally getting hit when not in use. They are also comfortable and it is easy to figure out how to use the functions of this stopwatch.
Value
You are getting a terrific stopwatch at a super price point. It has so many features that makes it very versatile. It has a good size and an overall good, comfortable grip. There is a 300 lap memory. If you are looking for a good starting stopwatch this a great piece to try as it is built to last and while fairly simple in design and layout it gives you everything you want and need to get started tracking your time.
Criteria Used for Evaluation


Use
It is important to consider how you will be using your stopwatch before you invest in one.
One thing that you need to be aware of is that you are likely to find more digital watches than mechanical watches because they are by far the most sought after, most produced, and most commonly sold type of stopwatch. Most people tend to lean towards digital stopwatches because they are less expensive vs the higher priced more extravagant mechanical options; they also tend to last longer as they are less prone to breaking and parts malfunctions. Even though digital stopwatches tend to be more affordable, they are still fairly accurate compared to traditional mechanical style watches, up to 1/100th of a second in sync with traditional watches. Whatever stopwatch you choose is right for you, one thing is for sure and that is that they are terrific tools for measuring time and can help you track minutes and seconds with reliable ease.


Features
You can look for a number of different features to suit your needs best.
Competitions, training sessions, practices, music, there are countless numbers of ways stopwatches can be super useful and helpful. Because of this, you can look for a number of different features in the watch of your choice to suit your needs best. Swimmers would most likely want water resistance. Viewing in the dark is a good reason to find one with backlighting. Memory size is important for those who want to store times. Being easy to spot on a field is something that might warrant a nice bright color. Anyone wants their stopwatch to have precision, so a great reputation regarding calibration of a watch is important.
Additionally, stopwatches have alarms, countdown timers, stroke rate mode, and can also be shock-resistant. Many come with a convenient strap or cord, some come with clips for easy wear. A strong battery life and also watches that have batteries that can easily be found at any store for an inexpensive price is surely important. Last, there is nothing better than a solid warranty on your product regardless of how inexpensive or expensive it is. There are many options available that have 1-5 year warranties.


Accuracy
Sopwatches by their very nature and design are made to be accurate and reliable.
Any stopwatch you pick is going to be very accurate and have the ability to measure most any time-frame. They are very helpful if you are training for an athletic activity and trying to increase your effectiveness and sharpen your skill. They are necessary during track and swim meets. You can look for a watch that has any number of features to compliment your use, for instance, the Ultrak 100 is designed specifically with rowers in mind. It has the features that a rowing coach or athlete would find advantageous.
It is also important to note that some stopwatches are a lot more accurate than others. If you are serious about your training and improving your performance then it is crucial that you consider how accurate the stopwatch you purpose is. Typically the most accurate stopwatches are a little pricier than others--but they are still really affordable. r


Responsiveness
You will want to find a stopwatch that responds to your wants and needs and that is easy to use. Most any stopwatch no matter how basic or complex will come with a user manual, that you should reference if you are unsure how to operate your product. You want a stopwatch to not only be streamlined to your needs but also be practical and functional. It should be comfortable and easy to hold in your hand. It should be easily attached by either clip or hung around the neck for hands-free use. It should ideally be lightweight, which is a very common need for most stopwatch users. However, it is true, that there are some people who need specific materials and functionality that outweigh weight. Kids and seniors would benefit from the least amount of complexities and large displays that are easy to read. Most people prefer some type of backlighting feature. Almost anyone can enjoy a fun color or design.


Durability
The watches on our list are some of the most durable available.
It is never a bad idea to have a backup stopwatch in on you if you are someone who actively needs to use this tool. Nothing is ever going to be perfect, and while you very well may need a back up at some point, it's nice to have a primary stopwatch that you can rely on. You want to check out the battery information like we previously discussed. Also the materials the stopwatch is made out of can determine how strong and reliable the product will be. The material used for the lens or display play a part because you want to be able to see your times clearly, an easily scratched surface can make that difficult.
Expert Interviews & Opinions
Most Important Criteria
(According to our experts opinion)
Experts Opinion
Editors Opinion
Users Opinion
By Default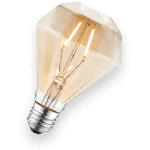 Protection/Durabilities can vary.
There are different types of protection that you can look for in your stopwatches such as water and dust resistance.  Some can be anti-magnetic. Shock resistance is another nice form of protection to help tolerate accidents like drops. Also, make sure that "water-resistant" is not the same as waterproof. A water-resistant watch may be able to deal with some water contact, however, it has a limit and will be ruined if it is submerged for too long or exposed to more water than it is designed to handle. So, if you know that you need something that can handle being submerged, or that won't be ruined with a lot of water exposure then make sure to look for a stopwatch that is waterproof rather than water-resistant.
Function
While a stopwatch has the word "watch" in its name, many don't offer a clock to keep track of time--although it is important to note that nowadays many of them do offer a time feature. A stopwatch, in its simplest form, is not a watch at all and instead it is a timer designed to help you start and stop time to keep track of things. It is a great addition for athletes--but can also be used by anyone who needs to time anything at all really. Many stopwatches offer an alarm option as well--so you can use it to time yourself as well as set alarms to remind you when to stop.
Other Factors to Consider


Advanced Features
To get a better understanding of some of the important functional features when looking for a stopwatch below lightly covers such phrasing:
- Cumulative split. This references a time of your choosing for recording while the stopwatch is working. This is very helpful if you need to know the time of each individual lap
finished.
- Lap split: the measurement of the frame of time between each cumulative split.
Alarm: Just as you'd think, set the time for whenever you want the ring to go off.
- Countdown mode: This will allow you to set a time you want a countdown from and when it reaches zero might set the alarm off or just begin counting back up.
- Recall: The button to use so you can see all your previous splits.
- Stroke rate calculator mode: A measurement of strokes per minute, mainly used for swimmers.


Bottom Line
Remember, a stopwatch counts up from zero. A timer counts down towards a specific interval. A chronograph can show the time as well as the stopwatch function with the use of independent buttons to work the stopwatch features. It is important to know the difference between these three.
There are different types of protection that you can look for in your stopwatches such as water and dust resistance. Some can be anti-magnetic. Shock resistance is another nice form of protection to help tolerate accidents like drops.
Other considerations are finding out what length of time the watch you're looking for can actually time. This is called time register and you can find products that offer a 60-minute register. A feature for displaying the month and day which is a helpful calendar feature. You might be surprised to know you can actually find stopwatches that include FM radio in their design. And others are great for runners, with a pacer included in their features so you can figure out the pace of your running.
Frequently Asked Questions
q:

How do you use split times?

a:

When referencing running, a split is the time from the first part of the race to the halfway point against the second. Literally, it is like splitting the race right down the middle. Your split time when you are training will help guide you to understand what your performance would ideally be at the halfway point of your race. It helps you to know, while you are actively running if you need to keep your current pace or speed it up for the time you are working towards.
q:

How can teachers use a stopwatch in the classroom?

a:

Teachers can easily benefit from using a very basic stopwatch in the classroom. Giving children tangible boundaries and limits is very helpful. Timing activities can help children smoothly move from one activity or lesson to the next. Science teachers can use stopwatches to time experiments and get them done right. They can also be used for timeouts and disciplinary interventions as well as to help special needs children keep to a schedule and give them something familiar and constant to work off of. It is self-explanatory how gym teachers can use them and how they can improve workouts.
q:

How can children benefit from using stopwatches?

a:

Children can use basic digital stopwatches easily and the stopwatch can help enforce number and time recognition and reading as well as counting. Have children time outside races, or time their activities. Have them time their own "quiet time" and get them to take a timeout much easier with fewer tantrums. It also helps them get used to the concept of time, waiting, and self-entertaining during periods of low stimuli. They can also be used to help teach children how to tell time and can be used as a learning tool in many different applications.
q:

Why are stopwatches helpful when you are working out?

a:

The stopwatch tends to be a huge factor in Crossfit and functional fitness training circles. Timing workouts help to measure performance against others which will ultimately help motivate you to either stay at the top or work towards the top. Some training styles require timing training intervals to ensure proper workout and the best results are achieved. Some people have specific training programs that require timing total work out times.
q:

Is it really a big deal if I don't find the perfect stopwatch for me right away?

a:

The stopwatch can be a valuable tool for many different applications in day to day life. While finding one that has the features and set up that best fits your wants and needs, almost all share the same basic features. So as long as you are able to track time and log your time as you need to any watch should meet those needs. If you find, however, you need more than what you current stopwatch can provide, you can use review guides like ours to see what other watches might have what you want and need. Someting is better than ntohing but it is always best to get exactly what fits your needs.
q:

What accessories can be used with a stopwatch?

a:

The stopwatch is a fairly self-contained system which is why it is so popular. But you can use a number of accessories and other tools with it to enhances its performance and maximize the benefits. Most stopwatches can be worn with a lanyard, clip, or other accessories so your hands can be free most of the time. You can also use the results of your stopwatch times with other tools to track miles, calories, heart rate, and overall workout performances.
Subscribe to our newsletters