10 Best Sun Protective Clothing Reviewed and Compared
last updated:
Jul 18, 2019
Whether you have a sensitivity to the sun or if you're preparing for a day basking in it, the best
sun protective gear
can be a saving grace against the burn. With all the talk about how bad sunscreen is for the environment and your skin, it only makes sense to invest in the best sun protection clothes.
The Best Sun Protective clothes are made to keep out the sun
while keeping you cool
. They should breathe well and offer high levels of UPF in the fabric. Surprisingly enough, even some of the thickest feeling fibers won't keep the sun out and that is why there are clothes made just for this.
We offer in-depth research, making sure you are enjoying the best sun protective clothing for your needs. We offer a wide variety, helping you set up for surfing, running or any other outdoor activity you love.
In a Hurry? The test winner after 17 hrs of research

Outdoor Research Sun Runner
Why is it better?
Snap-on sun skirt
Very lightweight
Extremely effective
In a
Hurry? Editors choice:

Test Winner: Outdoor Research Sun Runner

9
Researched Sources
1800
Reviews Considered
17
Hours Researching
24
Products Evaluated
Application
Style
Comfort
Value
Use
By Default
Our Favorite Sun Protective Clothing
Criteria Used for Evaluation


Effectiveness
When choosing sun protective clothing, there are many factors to take into account.
Not only do you want to make sure you are protected from the sun, but you also need a reliable workout shirt that will stretch with you as you move and keep you cool as you sweat. To make the choice a little easier, we compared clothing based on the following criteria.
The Ultraviolet Protection Factor (UPF) is the rating system used to measure sun protection in clothing, similar to SPF for sunscreen. While SPF focuses on protecting skin from UVA (long-wave) rays, UPF protects from both UVA and UVB (shortwave) rays. UPF is measured by the fraction of light it lets through. For example, anything with a rating of UPF 50+ (the highest rating) lets in less than 1/50th (2%) of the sun's rays. Anything less than 15 (letting in 6.6% of UV rays) is not considered to be UV protective. A cotton T-shirt, for example, would typically have a UPF around 5, reducing UV exposure to 20%.
This sun protection is great but, UPF rating will not have any effect on skin left uncovered. All T-shirts will provide coverage for the back, chest, and shoulders but it is best to find shirts that will provide coverage for the arms, backs of hands and neck as well.


Style
You should also consider the style for the shirt you are thinking about getting.
Quality construction is essential to the durability of any shirt, but tight seams and dense construction are very important for a good UPF rating. These factors are ideal for sun protection but not great for the hot conditions in which you will likely be exposed to the sun. So, we looked for shirts that have breathable, moisture-wicking fabric to keep you cool even when fully covered.
The comfortable and flattering fit is always important for workout attire. However, the fit of your shirt may also impact the efficacy of your sun protection. Typically, tighter shirts are less protective as the material will be stretched a bit thinner. When choosing a size, opt for the one that will give a little bit of room.


Comfort
Like all activewear, you want a shirt that will not weigh you down or restrict movement.
For a sun protective shirt, you will also need something that will wick away moisture and keep you cool. Many of these shirts have features that will actually keep you cooler in the sun than wearing nothing at all. UV rays are damaging to everyone but there are certain individuals who are at higher risk when exposed. Fair skinned individuals tend to be more sensitive to the sun due to the lower levels of melanin in their skin. This means these individuals burn easily and are at increased risk of developing skin cancer. Additionally, those with a family history of skin cancer, regardless of how much you burn, are at increased risk of developing skin cancer. Children also should take care to cover up as their skin is thinner than adults and damage at an early age is more likely to cause issues in adulthood. Temporary risk factors such as medications also play a role in your vulnerability. Double-check your medications and herbal supplements, especially acne treatments, antihistamines, and antibiotics, as these may increase sun sensitivity.


Value
Value should not be your primary concern but will come into play as you choose your sun protective apparel.
Sun protection is the number one consideration but it doesn't hurt to look good either. We looked for shirts that had a flattering fit and attractive color options. Price ranges for sun protective clothing depending on the brand, style, and UV levels. If you are spending a bit more you want to make sure it is on a garment that will hold up well and provide reliable sun protection through many washes. Darker colors tend to absorb more light, including UV rays, that makes them less effective and they have a tendency to be warmer than lighter colors. Bright colors also tend to reflect light more effectively than their paler counterparts.


Breathability
Most sites won't tell you this...
So here's the deal with sun protection clothing and breathability. Almost as a rule, these types of products are lightweight, quick drying, and yes, they're breathable and will wick moisture away from your skin. But the UPF rating actually makes them less breathable than you'd think and that the companies who make them will let on, and here's why. Sun protection clothes with a UPF rating are made out of synthetic fibers. Synthetic fibers, let's use polyester as an example, literally cannot absorb moisture. They just can't do it. As a result, water, sweat, etc. starts on your skin and then goes around the synthetic fibers to the outside air where it can dry naturally. This is why apparel that is marketed as breathable is always made out of synthetic fibers, usually polyester. However, if the weave of the fabric is too tight moisture cannot pass around the synthetic fibers as easily and is more likely to stay trapped against your skin. Now, this isn't to say that you're going to turn into a sweat-soaked monster while wearing sun protection clothing, far from it. It is still breathable and manufacturers are getting better and better at improving their products. Just know that it may not be as breathable as you were expecting or as marketing materials would like you to believe.
Expert Interviews & Opinions
Most Important Criteria
(According to our experts opinion)
Experts Opinion
Editors Opinion
Users Opinion
By Default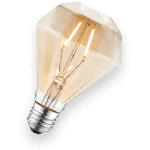 Don't forget your lid
Find a good quality hat to protect your head and face to go along with the rest of your sun protective clothing. We have a cap at number one on our list for a reason; the sun shines from above so sun protection starts up top.
For your best protection....
Using sun protective clothing is a must to protect yourself while out in the sun, but it may not be enough. Use a good quality sunscreen to protect your exposed areas.
Other Factors to Consider


Bottom Line
Covering up with sun protective apparel is a great start but it is also important to take care of areas not covered by your clothing. Be sure to take care of the tops of your ears and bottom lip as these are areas that are often missed and frequently develop skin cancer. Adding sweat-resistant broad-spectrum sunscreen and a hat are good ways to reduce exposure to damaging rays. Sunglasses are also very important as UV rays can harm eyesight as well.
Frequently Asked Questions
q:

Are all clothes UV protective?

a:

Yes and no. Regular clothing will decrease the number of UV rays that reach your skin but anything with a UPF of less than 15 is not considered to be UV protective. A regular cotton T-shirt will reduce UV exposure by 80%. This may seem like a good amount of coverage but it is significantly less than the coverage of even a 15 SPF sunscreen, which reduces UV exposure by 93%.
q:

Why are UV rays damaging?

a:

Ultraviolet light sits just beyond the color spectrum and is invisible to the naked eye. The longest of these UV rays is UVA which penetrates skin most deeply and is responsible for tanning, photoaging, and wrinkles. UVB rays have a shorter wavelength and penetrate the outermost layer of skin–the epidermis. These UVB rays are largely responsible for reddening of the skin after sun exposure. Both UVA and UVB cause damage at the cellular DNA level. Damage to the DNA causes mutations which can lead to cancer. This is why it is important to always wear sun cream and sun protective clothing, even when you are not exposed to direct sunlight for a long period of time; UV damage is cumulative and you don't need to be sat outside in the blaring sun in-order to suffer damage.
q:

How do I care for my sun protective clothing?

a:

Each piece of clothing will be a bit different so be sure to follow tag instructions. Anything treated with a UPF protectant may lose its efficacy with frequent washing or harsh detergents. Many people choose to hand wash their shirts right after a run. As most of this UPF apparel is designed to dry quickly, their garment is clean, dry and ready to go by the next day. You can also wash your sun protective clothing in the washing machine most of the time, but you should always check the garment's individual label as some can be damaged by going through the washing machine or tumble dryer. We definitely recommend air drying because any shrinking of the shirt can cause it to lose some of its breathability. For a detailed explanation of this please see our criteria section under the breathability heading.
q:

Will these clothes also protect me from mosquitoes?

a:

Some garments may provide some protection. However, the fabric of most of this clothing is thinner with the intention of keeping you cool, so it will not offer the most effective barrier against bugs. For protection against mosquitos which can carry malaria and other diseases in certain developing countries, it is always best to carry specialist mosquito or bug spray. These sprays are specially formulated with chemicals which will keep these mosquitos away from you. If you do get bitten by a mosquito, it is always wise to seek medical attention.
q:

Can the sun damage me even when it's behind the clouds?

a:

Yes! UV rays can quite easily penetrate clouds and if you are in a part of the world where the sun is particularly strong, or you are having a heatwave, the UV rays coming from the sun will be a lot more concentrated. Just because the sun is behind the clouds does not mean you are safe from sun damage, and being in a cold climate doesn't mean you're safe either. In Norway and Greenland, for example, the sun bouncing off of the snow is enough to cause sunburn, even though the climates are generally colder.
Subscribe to our newsletters