10 Best Tasting Protein Bars Tested & Compared
last updated
Aug 02, 2019
Gone are the days of dense protein sticking in your teeth while struggling to swallow. Therefore, we figured we'd let you in on the 10 Best Tasting Protein bars,
offering macro-nutrients you need on the run
with a more desirable tasting experience.
The best tasting protein bars vary in flavor and aren't the dense, flavor-lacking versions that were first introduced. These are convenient, offer a punch of protein, and are a tasty option to add to any Paleo, gluten-free, Keto,
vegan-friendly diet.
We chose protein bars that are going to add to the overall running experience.
From the palette to the pads of your feet, the 10 Best Tasting Protein Bars will fulfill your protein and energy needs. Scroll through and get acquainted with good flavorful and texture friendly protein. We also offer good info to shorten your search in the Criteria and FAQs sections below.
This is the best product on our list that is currently in stock:

Larabar Gluten Free Peanut Butter Chocolate Chip
Why is it better?
Gluten-free
Non-GMO
Vegan
Tastes great
In a
Hurry? Editors choice:

Test Winner: Larabar Gluten Free Peanut Butter Chocolate Chip

12
Researched Sources
1775
Reviews Considered
17
Hours Researching
19
Products Evaluated
Ease of Use
Effectiveness
Product Purity
Side Effects
Value
By Default
10 Best Tasting Protein Bars
1

. Quest Nutrition Apple Pie



Good alternative to the typical flavors
Really genuine apple pie flavor.
Decent calorie-to-protein ratio
Good texture
Soy-free and gluten-free
This bar is somewhat unique, with an unusual apple pie flavor that's a nice change from the usual. They have a great taste and aren't your typical chocolate-based affair. These have 20g of protein and they contain real apples!
Read more
Flavor
If you like apple pie, you'll like these! They genuinely taste just like apple pie and are a great alternative if you're looking for something a little different. Many people claim that these are one of the tastiest bars on the market, with some people even comparing their flavor to that of McDonald's apple pies. They have a nice subtle hint of cinnamon and a chewy texture.
Nutrition
These are whey-based and sweetened with artificial sweeteners. They have many natural ingredients and the protein content is about what you'd expect. They have a pretty low-calorie count of 190 calories per bar and are gluten-free and soy-free.
Cost and Value
The brand is slightly pricey, but only marginally so. However, they are still regarded as one of the best protein bars.
2

. Larabar Gluten Free Peanut Butter Chocolate Chip



Gluten-free
Non-GMO
Vegan
Tastes great
This Gluten-free coconut option is one of the tastiest on our list. This brand is known for their great taste and are highly popular among all runners and athletes.
Read more
Taste
If you don't like coconut then you won't like this one. However, if you're looking for something to quench your sweet tooth then this is a perfect one.
Texture
Although it has pieces of nuts on taste, it is generally smooth and soft. However, some flavors have the gummy texture because of the additions but still rich in flavor.
Cost and Value
These protein bars are highly affordable and taste great. They are also highly nutritious and guarantee great results.
3

. Clif Chocolate Mint Builder


Fairly low-cost
Mostly natural ingredients
Unusual flavor, perfect if you're seeking something different
No artificial sweeteners
No GMO ingredients
Loads of added vitamins and minerals
A little high in sugar
Soy-based, which some people don't like
This is one of the ever-popular Clif Bars. These are probably the best-tasting of the whole Clif bunch, with a somewhat unusual mint chocolate flavor. They have 20g of protein per bar, non-GMO ingredients, have loads of added vitamins and minerals and are soy-based.
Read more
Taste
Really delicious! These are sweet and creamy with a nice refreshing mint kick to complement the creaminess of the filling and the sweetness of the chocolate. It's not too sweet, so you can easily grab one for breakfast or as a snack. The texture is pretty good too, with no graininess and a nice creaminess which is often missing from protein bars.
Nutrition
20g of protein and 270 calories per bar, 21g of sugar and absolutely packed with added vitamins and minerals. If you're looking for something fairly natural, this is a decent option with the added nutrition and the lack of artificial sweeteners. Yeah, there is quite a lot of sugar in this, but it's nowhere near as bad as some others on the market.
Cost and Value
These protein bars come in at a pretty decent price! Moreover, there are no GMO ingredients used to make the product.
4

. Grenade Carb Killa Caramel Chaos



Calorie-to-protein ratio is great
Great flavors
Texture-wise, perhaps the closest to a real candy bar
Low carbs
Artificially sweetened
Some unnatural ingredients
A little pricey
This has 23g of protein from mainly milk-based sources. It has a triple-layered caramel flavor and a nice crunchy texture. This is sweetened mainly from artificial sources and has only 1g of carbs.
Read more
Taste
With three layers of tasty caramel, crunchy crispies and a chocolate coating, this is certainly a yummy one. It's somewhat similar to a Snickers, and the caramel is really rich, which complements the crunch and savory flavor of the nuts. There's also a little bit of a cookie dough vibe going on with these, both in taste and texture.
Nutrition
23g of protein with 210 calories is pretty impressive, and the low carb approach may appeal to some. That said, it's of note that this is artificially sweetened. There are some unnatural ingredients here, but not as many as with some other protein bars.
Cost and Value
This brand is quite pricey, but it gives you a high-quality product that is guaranteed to increase your performance.
5

. FITCRUNCH Chocolate Peanut Butter



Chef designed
24 grams of whey protein
Includes a free package of protein powder when you order in bulk
May melt if delivered on a hot day
Some thought they were too sweet
These bars are designed by world-famous chef Robert Irvine from the TV show Restaurant Impossible. Since they're designed by a chef you know that they taste good, and not only that but they pack a hefty 24 grams of carbs into each bar with just 6 grams of sugar and 130 calories so they won't slow you down or give you a sugar crash.
Read more
Ease of Use and Effectiveness
Over and over again reviewers remarked on how good these taste and how great the texture is. They are billed as being the world's first six layer protein bar and people love how the different textures all meld together for a great eating experience and are really easy to consume. With 24 grams of whey protein in each bar these do a great job of helping you start to recover after a long run or intense workout.
Product Purity and Side Effects
These do have a few ingredients that aren't that natural and as a side note, several people recommended not ordering in the summertime because they may melt. We didn't find any reports of serious side effects other than the melting mentioned above but that's not the bar's fault.
Value
These are about an average price for a high-quality protein bar.
6

. Quest Nutrition Pumpkin pie



Lovely genuine pumpkin pie taste
Decent amount of protein
Soy-free and gluten-free
Averagely priced
These are artificially sweetened
The texture isn't as good as some others here, with some chalkiness
These have 21g of protein and only 1g of sugar. Again, the taste here is great, and it's a unique flavor that will remind you of so many good things; like pumpkin pie and Thanksgiving.
Read more
Taste
Absolutely great flavor, these legitimately just taste like pumpkin pie, so it's a great way to have that homely treat with a guilt-free protein fix! They might be a little too chalky for some, as the texture isn't as good as some others, but they are overall a nice bar.
Nutrition
These are made with artificial sweeteners, which might be a concern for some. They are gluten-free and soy-free and contain real pumpkin along with some other natural ingredients. They are very low in sugar and the protein content is around average for a protein bar.
Cost and Value
These are around an average price for a quality protein bar. They're not too sweet and offer a reasonably nuanced flavor.






High Protien
Keto balanced
Low carbs
Versatile
Crunchy
All natural
Smaller portion
Higher price
Stoka Bars were formulated specifically for the Keto diet but have become a flavor favorite among protein bar fans. They are crunchy and can be enjoyed as they are -- as a bar, or crumbled for a salad or yogurt topping. Stoka has versatility and flavor and you're only getting 4 net carbs.
Read more
Taste
Crunchy, sweet, all-natural. All of these things make a great recipe for Stoka Bars granola bar flavor profile as if it just cooled off from baking. With only 8 ingredients to worry about, you won't have any mistakes on what you're getting either.
Nutrition
These best protein bars work with Low Glycemic diets and have zero GMO interference. The simple ingredients are dairy-free and Paleo- and vegan-friendly. They may not be ideal if you have allergies to tree nuts, however.
You are only getting healthy and clean cocoa powder, naturally derived inulin, sea salt, stevia extract for added sweetness, cocoa powder, sea salt, guar gum, sunflower lecithin, stevia extract, erythritol, and almonds.
Value
Stoka is simple and covers most any diet limitation. It cost what most protein bars cost and even less when bought in bulk. What makes these stand out is how much they offer in such a simple recipe.
You will be more than happy while keeping up with your KETO plan because that is actually what they were made for. The fact you can also use them and sprinkle on your other favorite foods is a double win and makes these and even better value.
8

. PureFit Peanut Butter Chocolate Chip



Great flavor
Not too sweet
Vegan-friendly and gluten-free
One of the best on the market for an additive-free snack with sensible and healthy ingredients
Not as much protein as some others on the list, though 18g is still pretty good
These are soy-based, which some people don't like
These ones are a particularly tasty peanut butter chocolate chip flavor containing soy-only protein, which makes them perfect if you happen to be vegan or lactose intolerant. They have quite a unique texture, almost like cookie dough, but still with the nice density which is so common in protein bars. They have a protein content of 18g per bar.
Read more
Taste
These have a lovely flavor! Like most of the best protein bars on the market, they replicate a candy bar flavor, which makes them not only healthy but also a delicious, guilt-free snack. Many users have commented that they actually prefer these to standard candy bars, which is a great compliment. The peanut butter flavor is really nicely balanced out with the chocolate chip flavor, and there's not too much sweetness, so they're not cloying. When they say they taste like peanut butter chocolate chip cookie dough, they really do!
Nutrition
These don't have as much protein as some others on this list, but otherwise, nutritionally they are fantastic. They are vegan-friendly with no whey content and are gluten-free and non-GMO. They have no artificial sweeteners and omit a whole load of the additives and extras that you might find in other protein bars.
Cost and Value
They are a little pricey, but not outrageously so because these protein bars are affordable to most.
9

. ONE Protein Maple Glazed Doughnut




Non-GMO
Affordable
High Protein
Low Sugar
Gluten-Free
ONE Protein is making headlines with their flavor profiles and less chewy protein bar options. The Maple Glazed Doughnut is taking that to another level. Packed with flavor, protein, and nutrients, this is a protein bar you're not gonna be able to get enough of.
Read more
Taste
Guity free but not taste-free, this gluten-free protein bar taste just like a doughnut. You get the soft chewiness of a great protein bar with a bunch of protein and not a bunch of sugar and fillers.
Nutrition
Packed with 20 grams of protein and only 1 gram of sugar, ONE Protein offers a great gluten-free option to the 10 Best Tasting Protein Bars. They offer a solid formula that tastes good and gives you the extra protein you need without all the sugar and calories.
Other ingredients are cocoa powder, sunflower seed butter, sea-salt, just to name a few. However, it does have a soy and milk warning for those that suffer from sensitivities to either as well as palm oil.
Value
One Protein Glazed Doughnut protein bars are an average cost with better than average taste. The value is worth it and is in the pack. The more you buy the cheaper they are and with all the hype, you'll probably find yourself re-using regularly.
10

. Protein Puck Dark Chocolate Almond





Larger than other types of bars
Chewy and sweet like a cookie
Low sugar
Highly affordable
Rapidly becoming a huge hit with protein bar lovers, the Protein Pick Dark Chocolate Almond is a flavorful choice and free of most anything that interferes with diet trends. Furthermore, this chocolaty, almondy Protein Puck is double the size of most standard protein bars, so you can enjoy it longer or save some for later.
Read more
Taste
Chocolate and almonds without all the fillers, that is what you are getting. Protein Pucks are rich and sweet and make the protein bar experience more of a gourmet experience.
Because they are all-natural and designed to give energy and protein, you get a puck or cookie that is nutty, sweet and crunchy with a little chew. It doesn't taste like a chemical fueled protein pack, its all-natural and offers your proteins, vitamins, and nutrients in its natural form.
Nutrition
Not only are the ingredients super clean and free of gluten, wheat, dairy and GMO's, but the Protein Pucks also gives you a vegan-friendly approach to a delicious protein bar. Protein Puck gives you a solid balance of nutrients with only 23 grams of complex carbs.
You are also getting a 240 calorie cookie puck with 6 grams of protein and 3 grams of fiber. IT is a well rounded sustainable friendly option to our 10 Best Tasting Protein Bars and as we mentioned, it is bigger than other brands as well so you're getting more yum.
Value
Twice the size of the average protein bar Protein Puck is a naturally sweet protein option that gives a lot while leaving out tall the fillers and chemicals. Although it is a bit pricey, the more you buy the less they are. However, we think due to how lovely these taste, you'll be indulging and getting that extra protein with satisfaction.
Criteria Used for Evaluation


Ease of Use
Typically we eat protein bars as a convenience food when we're in a rush between workouts and home life, or after a run to help us start to recover. Because of this we felt it was important to look at how easy or difficult each product is to consume. As you probably know by now a lot of protein bars can have a texture that makes them difficult to chew and/or swallow, and if the flavor isn't good you may have to force yourself to eat it. That's actually the whole point of this buying guide, to bring you the best tasting protein bars, and included in that is them having easy to open packaging, a texture that makes them easy to chew and swallow, and a taste that's enjoyable because it's no fun to have to force yourself to eat something just because you need the nutrition. Eating should be enjoyable and fun, which is why we considered this as one of the most important criteria while making our list.


Effectiveness
There's no point in buying something, going to the trouble of bringing it with you to the gym or on a run, eating it, and then not having it have the desired effects. Everybody is different and reacts differently to nutrition, but there are some things we all have in common and the need for protein is one of them. By analyzing the ingredients and protein to carb ratios for each product, as well as reading over reviews from thousands of people from all different walks of life who have eaten these bars we were able to score each one on how effective they are at replacing your protein stores so you can start to quickly recover from your run, workout, or just having a busy schedule.


Product Purity
As runners and athletes, we tend to be pretty conscious of what we put in our bodies. Because of this, we did our best to only put products on our list that are at least relatively healthy. The fact of the matter however is that this buying guide is all about protein bars that taste good, and in order to make what is usually a fairly unenjoyable product taste good and have an enjoyable texture sometimes the makers of these protein bars have to resort to adding refined sugar, palm oil, and other ingredients that aren't all that healthy. And that's ok. Since we run and workout our systems process all that stuff and get rid of it quicker than the average person, so it's not in our bodies for as long. Still, it's nice when you can find a product that tastes great and doesn't have a lot, or any, unnatural, unhealthy ingredients in it. So we looked at the ingredients for each product on the list and scored it according to how pure and healthy the ingredients were.


Side Effects
Everyone's body reacts differently to different ingredients, but since we consider literally thousands of reviews from real people for each buying guide we write it's usually pretty easy for us to spot when a product is consistently causing people to have unwanted side effects. Sometimes it's an isolated incident, for example someone may complain that a protein bar or powder made them feel nauseous, but after looking into it we find out that person also didn't have a healthy diet in general or wasn't using the product as intended or directed while all the other reviewers felt great after they consumed it. In these cases, we chalk it up to, well, some people you know? In other cases, however, there will be several reviews that mention the same undesirable side effect over and over and in that case we know that it's probably the product that's at fault. We looked at the reviews for each product on our list and if there were consistent side effects it caused, that didn't seem to be because of the person not using the product as directed, we reflected that in the score we gave the product in its individual review.


Value
It can be hard for an individual to determine value for someone else because what's important to one person might not be important to another, but we looked at the overall cost of each product, how much it weighs, the nutrition it offers the user, and whether or not it's available for purchase in bulk and based our value score on these factors. Most protein bars are somewhat similar in cost, but even so it's important that you're getting the best deal for your money and if you're on a budget or are otherwise cost-conscious (and who isn't these days?) we wanted to make it as easy as possible for you to determine which of the best tasting protein bars on our list are going to offer you the most bang for your buck.
Expert Interviews & Opinions
Most Important Criteria
(According to our experts opinion)
Experts Opinion
Editors Opinion
Users Opinion
By Default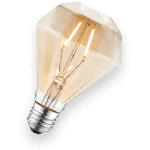 Keep in mind
The right amount of protein will help our muscles recover faster, as well as help us perform better. Keep in mind that you should always consume protein within 30 minutes of your workout.
Dont Forget
When it comes to protein, it's also important to make sure you are spreading your protein intake throughout the day and ensuring you are also taking in the right amount of carbohydrates and fats throughout the day
Other Factors to Consider


Bottom Line
Minerals and Vitamins
Here we looked at what additional vitamins or minerals a bar contains, how they interact with your protein consumption, what their benefits are, and whether or not they are useful.
Carbohydrates
What types of carbohydrates are in the bar and in what amounts? Carbohydrates give energy so after a tough run, it must feel nice to be given a boost of energy. We wanted to know how effective and useful the inclusion of any carbohydrates will be and if this had any impact on the cost of the bar or the amount of protein?
Non-GMO
We always try to provide you with the best products that means looking at our products closely. While we know many runners and athletes don't take this into consideration, we do strive to provide organic food products that are Non-GMO.
Sugar and Artificial Sweeteners
Sugar content is important because some products have way too much. Here you need to consider how sweet you prefer your products as well as your personalized daily nutrients. As far as artificial sweeteners we know that many people try to steer clear from them–I personally steer clear of them myself. There are many side effects linked to their consumption and real sugar has been shown to be better for our bodies (in moderation of course!)
Frequently Asked Questions
q:

What is protein?

a:

Protein is a necessary macro-nutrient our bodies need to function. Amino Acids are the building blocks of protein–these amino acids consist of oxygen, sulfur, hydrogen, carbon, and nitrogen.
q:

Why is protein important for runners?

a:

Protein feeds our skin, blood, muscles, cartilage and encourages our body to create the chemicals and nutrients our bodies need. f you don't consume the right amount of protein you risk getting ill and not performing to the best of your ability.
q:

Will protein help our muscles recover quickly even if we run often?

a:

Absolutely! If you consume the right amount of protein on a daily basis then it will absolutely aid in recovery.
q:

Do children need to consume protein?

a:

Absolutely, they need a minimum of 5 ounces of protein a day.
q:

Can sugar or carbohydrates take the place of protein?

a:

Absolutely not. Carbs are different macronutrients and are meant to provide energy. While they are important, they do not take the place of protein.
Subscribe to our newsletters