Best Running Toe Socks Reviewed
last updated:
Mar 02, 2021
If you love toe socks then you have definitely come to the right place. Here we have the
best toe socks for running
, along with all of the excellent features they offer. The best toe socks are a comfortable addition to any runner's
running wardrobe
.
The best toe socks give your feet more freedom and prevent the formation of
blisters
because they allow you to splay your toes out, increase your comfort during runs, and prevent friction between your toes. Since
running toe socks
are still gaining popularity, there aren't many different competing brands available.
We have put together of the top ten best toe socks currently available today. And if you are looking for more, do not hesitate to follow some other brands such as Rockay socks. Check out our list of top 10 picks, find the perfect pair, and get to running!
Enjoy!
This is the best product on our list that is currently in stock:

Meaiguo no show
Why is it better?
Allow for good play.
Good no-show design.
Fight blisters.
Stretch nicely.
Offer some coolness and ventilation.
Good price point.
In a
Hurry? Editors choice:

Test Winner: Meaiguo no show

2
Researched Sources
1.3K
Reviews Considered
9
Hours Researching
18
Products Evaluated
Comfort
Support
Durability
Materials
Value
By Default
Our Favorite Toe Socks for Running
Criteria Used for Evaluation


Comfort
Your running socks need to be comfortable or you will want to quit before you even get started--so, take a look at the overall comfort provided by each pair of running toe socks before you make your final purchase.
Comfort is a big deal when it comes to the best toe socks. After investing in top running shoes in 2019 we could afford , why would we want to throw on a pair of $1 crew socks? Running socks are a must and a growing trend among runners who want comfort, as well as style in their socks, is the toe sock!
Here at RunnerClick, we want to help you find the best toe socks and we made sure that comfort was the number one criteria we looked at - if it is not comfortable why would you want to wear it right? Comfort is an important aspect to look for when looking for any product. Here we take a look at how stretchy each pair of the best toe socks is and whether or not they provide a secure and comfortable fit.
We also took a look at whether or not they had moisture-wicking properties and how breathable the best toe socks are. Comfort is especially important because it ensures you stay cool and dry during your run. Make sure to consider what your specific needs are and what you are looking for in the best toe socks when it comes to comfort.


Support
Some of us need a little extra support and cushioning in our running socks--and some of us don't. Regardless of your needs, make sure the running toe socks you get offer the amount of support that you are looking for.
Support is also important and though we usually don't think about getting a lot of support from our best toe socks, the very design of the best toe socks helps them support our feet. Because they are designed with a space for each individual toe, they are a tighter fitting sock and this means they provide more compression and support to the foot with every step that you take.
The materials used in these socks is different than your average sock and that can also help make them more supportive as well. Support and stability are important features to consider when looking for a running sock. As runners, we need to make sure we are getting the support we need because this ensures we don't have to deal with the painful side effects of not having the support and stability we require.
The best toe socks on our list have different levels of cushioning and various features that ensure they provide you with additional stability. When looking for support we made sure to include the best toe socks with various levels of support and cushioning to ensure everyone something to choose from.


Durability
We all want running gear that will last us the long haul--and that is no different when it comes to running toe socks.
Durability was another important factor we considered as we looked for the best toe socks available. The best toe socks take a lot of abuse each time we put them on and if you are spending money on socks on a regular basis because they are wearing out then you may want to consider investing in a durable pair that will last.
The best toe socks are made differently than regular socks and are designed to hold up to wear and tear more than your everyday sock. We made sure durability was another key feature we looked for in all of our best toe socks for running on this list. Durability is especially important for all of us because we all want to invest in a product we know is going to last.
Here we took a look at the materials each pair of the best toe socks was made of as well as looked over countless reviews to ensure they were tried and tested. Make sure to take a look at the durability rating for each product before making your choice, to ensure you are purchasing something that will last as long as you want it to.
There are various durability options to choose from and price often correlates with it as well. So, always keep in mind that price and durability may go hand in hand.


Materials
You've heard us mention the materials the toe socks are made of a few times already. The materials are vital to the overall durability, performance, and compatibility of the sock for the runner--so, make sure to choose wisely.
Different materials allow socks to offer different benefits and features to the runner. This is why we took the materials each pair of socks were made into consideration. Most of the socks on our list are made of polyester or cotton. Polyester socks have moisture-wicking capabilities that wick away sweat and keep you cool and dry during your runs.
Other socks on our list will keep your feet warm but may cause your feet to be sweaty and weigh you down. We encourage you to only consider the cotton option for running during cooler weather. Make sure to consider your needs here if you are looking for compression socks, we do have an excellent option on our list for you to choose from.
All in all, each of the toe socks we chose to feature on our list are made of high-quality and durable materials that will ensure the socks are both comfortable and built to last. However, some are designed to keep your feet cool and dry while others balance out providing you with some warmth as well as moisture-wicking properties.
Before you make your final decision, make sure you are choosing the running socks that best fit your needs and that are designed to help you get through the distances you like to run in as well as fit the climate you will be running in. At the end of the day, it doesn't matter where the socks lie on our list if they don't fit your needs, so make sure to prioritize your needs and preferences.


Value
The toe socks you decide to use should bring value to your running regimen and be worth every penny. Make sure to take a look at the overall value the toe socks have to offer and whether or not they fit your budget.
Value is the final factor that must be considered when choosing a pair of the best toe socks for your running and workout needs. This is something that has to be determined largely by the user. Value comes from seeing what a product has to offer and what you can get out of using it.
The socks on our list are all highly valued because even though some may cost a bit more than others they are all durable, comfortable, and quality socks that will serve you well and help you improve your performance. High-value toe socks are ones that serve your wants and needs and we hope you can find your next toe sock here on our list.
Like durability, price is always important, especially to those with budget constraints. Here we compared the value of the product with the overall price. When choosing your product make sure to consider the features you need and weigh those against the price. It's important to ensure you buy the socks that have the features you need and that fits your budget--if the more expensive option is right for you, go for it!
Expert Interviews & Opinions
Most Important Criteria
(According to our experts opinion)
Experts Opinion
Editors Opinion
Users Opinion
By Default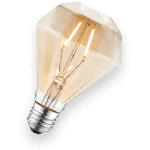 If your feet are happy you will be happy.
Sore feet lead to unhappiness. Toe socks prevent friction and give your toes the freedom to move independently. Add breathability, moisture-wicking, and compression and you have the makings of happy feet.
No runner can truly focus on their run or the task at hand when their feet hurt, itch, are sweaty, or just feel off. Normal socks will shift and bunch, make your feet hot, and can be uncomfortable to wear.
Toe socks help put an end to all this and allow you to stop focusing on your feet and focus on making it that extra mile on the trail or going one more lap around the track!
Why are toe socks better than regular socks?
Toe socks provide greater stability and comfort by allowing your toes to move naturally. The ability to have free movement of your toes allows for better circulation, therefore keeping your feet warmer which also prevents excessive heat build-up.
Many toe socks are also made from materials that help pull moisture away from your feet so they stay dry and comfortable while running. They also often have greater compression and support for your feet--this all adds up to increased comfort.
Take care of you socks.
While you may be used to throwing your socks int h wash with the rest of your clothes, this usually is not the best idea with toe socks. Because of their design, they can more easily snag and get tangled with other pieces of clothing.
The best way to keep them in good shape and to prevent them from getting stretched out is to wash them by hand. Simply wash your socks with warm soapy water, gently squeeze out excess waters- do not wring them out- and lay them flat to air dry.
Other Factors to Consider


Size
When it comes to anything that we are wearing when we run--whether it is running pants or running socks--we need to make sure that we get the right size for all needs. When we took a look at the size of each pair of toe socks we considered or our list of reviews, we took a look at their style and length as well as how true they fit to size when you order them.
What length are you looking for?
As you can see from our list of top 10 reviews, we features all length options for you to choose from. For those of you who don't like your socks being seen, you will want to go with our no-shoe selections. But, for runners who like to show off their socks or who need a little more coverage, you will love the crew length toe socks we have to offer.
Finally, if you need (or want) optimal protection or coverage you'll want to check out the Injinji Trail Xtralife--these come up about mid-shin depending on your height and are a perfect option to hit the trails and to ensure you are well protected from the outdoor elements you will be encountering while you run.
Make sure you get the right size!
If you are purchasing your running toe socks in store this won't be much of an issue. However, if you are purchasing your running toe socks from an online retailer, you will want to take a close look at the sizing chart--especially if you are on the cusp between sizes. More importantly, take a look at user reviews to see how they actually fit other runners with your foot type.


Compression
Compression is another excellent feature to look for in a pair of socks. Keep in mind that the socks on our list are not compression socks, however, some of the selections we chose to feature do offer some levels of compression for you to enjoy. It is important to note, however, that if you have serious foot issues that require compression then you may want to check out our list of best compression socks.
Socks that offer additional compression features offer several benefits that may improve the running performance of many runners. For starters, if you have arch pain and need additional arch support, you may want to consider getting a sock that offers compressions. Furthermore, compression will prevent and treat certain types of pain you may be experiencing.
On the other hand, compression isn't perfect and is not a good option for everyone. Additional compression means additional tightness and a more secure fit. Users who have never used compression socks or clothing may find that certain amounts of compression can be uncomfortable--and even painful for some.
Frequently Asked Questions
q:

What are the benefits of using running toe socks?

a:

There are many benefits that can be attained by wearing the best toe socks, a good number of which have been addressed in detail here in this guide. They offer runners things normal socks cannot--like a full range of motion for your toes so they can easily and comfortably splay with each and every stride you take.
q:

How many pairs of socks do I need to have?

a:

A general rule of thumb is to have one pair per day of the week so you can put on clean socks each day. But you really need to have back up pairs because you are not going to want to wear your workout toe socks to work or around the house. The final number of socks you will need will be up to you but we would recommend around 7-10 per that you can wear and wash each week.
q:

Are these socks worth the investment?

a:

Yes, even though the best toe socks are more expensive than normal socks they offer so many great benefits and can have such a positive impact on your runs and workout sessions that any runners who use them say they are totally worth the initial investment!
q:

How should I wash by running toe socks?

a:

While you can toss the best toe socks into the washing machine with everything else you are washing, we do not recommend it. The best toe socks are designed to fit snugly and can easily become worn out and stretched out when washed in a machine. We suggest hand washing and laying them flat to air dry. This will keep them looking and feeling great for much longer!
Subscribe to our newsletters