Best Waist Trimmers Reviewed & Rated for Quality
last updated:
Sep 19, 2019
If you're on the hunt for the best waist trimmers, then you've come to the right place! Whether you're trying to slim down or get the 6-pack you have been working so hard for, here we'll go over everything to look out before you make your purchase!
We know how crazy life can get and sometimes we need a little extra help to get into the best shape of our life. Abs are hard to get and between running, your social life, work, and your family it can be hard to squeeze in an extra workout.
The best waist trimmers will help you work toward your goal without having to cut out anything out of your schedule. They will create a sauna effect when you wear them and help you lose weight, improve your posture, and provide you with adequate back
support
.
Check out our top picks below!
This is the best product on our list that is currently in stock:

TNT Pro Series
Why is it better?
Fits all shapes and sizes
Features an extra wide belt
Durable
Affordable for what it does
Prevents sweat and moisture buildup
In a
Hurry? Editors choice:

Test Winner: TNT Pro Series

3
Researched Sources
1.5K
Reviews Considered
8
Hours Researching
15
Products Evaluated
Materials
Durability
Size
Value
Advanced Features
By Default
Criteria Used for Evaluation


Materials
What the waist trimmer is constructed from will determine how well it will work for you.
The biggest criteria used for finding the best top 10 waist trimmers out there today for runners was the materials used to make them. The top-rated waist trimmers in this guide were mostly made from a 100 percent neoprene material. In many cases, these materials were environmentally friendly, so they help you to be green if.
These environmentally friendly materials are non-toxic as well, something every runner is passionate about already. The better the materials in the waist trimmers, the better off you are, so choose carefully. When you look for the materials that the waist trimmer is made from consider the following and evaluate how well it will work for you.
Are you sensitive to any of the materials?
Not everyone responds to certain materials in the same way. A lot of the options on our list are made of neoprene, but any others include different materials. If you know that you are sensitive to certain materials or that you are allergic, make sure to take a close look before you decide on getting a specific waist trimmer.
Is it breathable?
This is especially important, specifically to those of you who sweat easily. Waist trimmers often work like a sauna, so they will help you sweat in the waist area, which will aid in weight loss. If your waist trimmer is not breathable, you will find that you will chafe and end up really uncomfortable--meaning you will have to take it off really fast.
Is it sweat-wicking?
This goes hand in hand with the overall breathability of the waist trimmer. If you get a waist trimmer that is both breathable and sweat-wicking you are on the right track. These two features will ensure you stay comfortable and dry and help prevent any pesky issues that will make you want to get the waist trimmer off.


Durability
Next up, for criteria and metrics is durability. If you are searching for a waist trimmer, then you want one that will last you quite a while, not come apart within the first couple of months. The top-rated products on this list are durable and able to stand up to the test of time. When searching for your own waist trimmer make sure to review the durability of the product before making a purchase. Take a look at what we looked out for!
Seamless construction
Seamless construction is something we took a look at in all of the waist trimmers we evaluated because it significantly raises the overall durability of the product. When minimal pieces are used and the manufacturer ensures that there are minimal attachment points the number of weak points in a product is greatly minimized.
Durable closure system
As you have seen from our list of reviews, there are several different types of closure systems used by the waist trimmers on our list. Some use the more traditional hook closures while others use the zippered system. On the other hand, there are also waist trimmers on our list that use both the hook and zipper. Whichever you choose, make sure you pick something that is comfortable and durable for you.
Odor and bacteria resistance
When looking at the durability of the best waist trimmers, we also looked at the odor resistance as well. The top-rated have no odor to them. The last thing you want is a strong smell hitting you in the face as you are trying to exercise or get in your morning run. Make sure to check out if they are bacteria resistant as well, so you don't have to over wash them.


Size
Make sure the waist trimmer fits before you buy.
One of the most important factors to consider is the size of the waist trimmer--after all if it doesn't fit you won't be able to use it at all. Waist trimmers come in various sizes because they can fit too loosely or too tightly, so make sure you measure yourself appropriately. Take a look at what we considered when we evaluate the size of each product.
Size adjustability
A lot of the waist trimmers on our list offer the ability to adjust your size. If you are trying to build from a larger size to a smaller size this will help you slowly adjust to each size until you can size down. If you want the ability to slowly size down and work towards the next size, this is a really important factor to look out for.
Size options
For the most part, waist trimmers will offer options in extra small, small, medium, large, and extra-large. Some of the best waist trimmers will offer different sizing options within each of these sizes so you can adjust accordingly and follow your progress--so you will have plenty of time to order the next size down when the time comes.
How to measure your size
Even when shopping for best running shoes in the world, it is important to be aware of the size you are in--especially since sizing often varies from brand to brand. In order to get the appropriate size, you will need to measure over your rib cage right under your pectoral muscles, right at your waist (at your belly button), and at your lower waist. Compare your numbers to your manufacturer's suggestions and order accordingly.


Value
You should feel like you are getting your money's worth with the waist trimmer you choose to get.
A lot of things come into play when we took a look at the overall value of each of the waist trimmers we chose to feature on our list. The overall price of the waist trimmer was at the top of the list, but we made sure to take an overall look at everything the waist trimmer had to offer before making our final decision when it came to the value it brings to the table
Price Point
The price of the waist trimmer you choose is a consideration that any runner will make. It is important to remember, however, that you get what you pay for. The top-rated on this list range anywhere from around $15 to $40 a belt. The higher price points usually involve extra features that are a good idea to have in many cases.
When choosing your own waist trimmer to make sure that you create your budget and then research to see if you need the extra features offered. Remember, however, a high-quality product will need to be replaced much less sooner than a cheaper quality product will.
What does it have to offer?
Waist trimmers come in all shapes and sizes--literally. They offer different closure systems, adjustability options, and may be compatible with additional products that may speed up your weight loss journey. Make sure to be aware of everything they have to offer before making your final choice and moving forward with your purchase.
Will it fit your specific needs?
Before you get a waist trimmer, consider what you are looking for and what you will need to reach your final goal. When we took this into consideration, we looked at the waist trimmer as a whole; but when you take this into consideration, you will need to see how the selection you are considering will fit into what you need.


Advanced Features
You don't have to settle for the most basic models if you want something jam-packed with additional features.
Many of the top-rated waist trimmers on this list offer extra features--so if you want extra, then you need to take a close look at what each of our selections has to offer. We evaluated each of our products on the following and took a look at how effective each feature was--but make sure you only go for a product that offers features you know you need and will use.
Additional storage
Believe it or not, some waist trimmers have pockets or pouches to secure your phone or whatever you wish. This is not a necessary component of a waist trimmer, but if it is something you would find useful, then it is definitely worth a look! If the waist trimmer did offer additional storage features, we took a look at how durable and well-constructed they are.
Carrying bags and portability
If you are always on the go and don't plan on keeping your waist trimmer on an entire day, then you may want to check out the selections that come equipped with a carrying bag. Having the option to pack up your waist trimmer when you take it off is a great option to have if you don't want to stuff it in your purse or in the nearest place that you can.
Wide closures
This is a great feature for those of you who plan to challenge your self with your waist trimmer or for those of you who know you will have some trouble getting it on. Wide closures make your waist trimmer easier to use because it allows it to be easy to get on and off. Look out for this feature if you don't want to add in an extra workout when you put your waist trimmer on or off.
Expert Interviews & Opinions
Most Important Criteria
(According to our experts opinion)
Experts Opinion
Editors Opinion
Users Opinion
By Default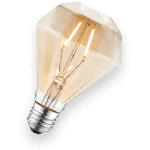 Style
A lot of the waist trimmers on our list are available in a variety of colors to choose from--so you can pick your favorite. Choosing different colors will also help you distinguish between the different sizes you own if you decide you really want to work towards the smallest size.
It's a process
Using a waist trimmer won't be the cure to a smaller waist, but it certainly will help if you pair it with proper nutrition and a workout plan. Make sure to enjoy the process and don't expect immediate results.
Other Factors to Consider


Comfort
The comfort of the waist trimmer you choose to order and wear should be one of your top concerns. Most of the top-rated belts on the list have comfortable, lightweight designs. They also have non-slip linings that stop them from slipping, moving, bunching up, or scratching when you move. After all, you are a runner and don't need your waist trimmer to slide down when you are in the middle of a run.
To optimize your comfort levels, look for a breathable option that will allow for airflow. A lot of waist trimmers tend to take the "sauna" effect to the next level by not allowing any room for breathability. This can make room for chafing and blisters to occur, so make sure you go for a breathable design that will keep you comfortable and dry.
Also, look for a lightweight model that will still allow for some flexibility and movement. Yes, waist trimmers will constrain you a bit, but they should not constrain you the point that you can't move or get anything done. When you wear your waist trimmer you should still be able to breathe and get stuff done without having to rip it off.


Ease of Use
How easy your waist trimmer is to use is important when weighing the metrics of each of the belts on this list as well. Most of the top-rated trimmers in this buying guide are designed to be easily put on and remove. Many come with easy to adjust velcro closures and extra-wide designs for the right fit.
Most are easy to clean as well because no one wants to go out on a run and come back with a belt that stinks and isn't easy to clean for the next time you need it. These are a few of the top criteria that were used to write this buying guide of the best 10 waist trimmers. If you are a runner, then you already know how important it is for you to stay in great shape.
Even a few extra pounds or backache can throw you off your game if you aren't careful. With a waist trimmer, you can not only get adequate back support but also lose the weight you need to without adding an extra step to your busy schedule. Below you can find a few of the top questions we found that needed to be answered about waist trimmers. See if your question has been answered on this list!
Frequently Asked Questions
q:

What is a waist trimmer?

a:

A waist trimmer is a neoprene belt, most of the time, that is wrapped around the waist to offer back support and aid in losing belly fat. The top-rated waist trimmers allow you to sweat off the water buildup in your body, enabling you to lose the weight you desire. For runners, it not only helps with weight loss but also helps to support their backs and help to prevent injuries.
q:

How do you use a waist trimmer?

a:

If you have chosen one of the top-rated waist trimmers on the list, then it is going to be pretty simple to use. When you unroll the waist trimmer, you will see a dark side and a light side, you want to wrap the darker side around your waist and secure it. Make sure that you have the waist trimmer pulled across and around your abdomen. It should be secure, but still comfortable when you are done.
q:

What size waist trimmer should I purchase?

a:

The first thing you need to do is measure your waist to get your natural waist size. Once you have measured, consult the manufacturers' information to see what waist size that waist trimmer covers. You always want to choose a waist trimmer that is one size smaller than your natural waist size to ensure that it isn't too large and will do you no good.
q:

Can I wear my waist trimmer all day long?

a:

While there are no hard and fast rules for how long you can wear your waist trimmer every day, you can wear it quite a bit. The first week, it's best to stick to only two to three hours a day and gradually move the time up as the week's progress and you get used to the belt being around your waist.

As with anything else, the actual time that you can wear your waist trimmer for depends on the specific person and it is best to consult with your primary care provider to determine whether what the best length of time is for you.
q:

How do you clean a waist trimmer?

a:

It is best to only clean your waist trimmer by hand. It can be cleaned in warm soapy water, then rinsed and laid flat to dry. The best thing to do is to follow the manufacturer's instructions when it comes to cleaning your waist trimmer so that it is done the right way and not damage it.
q:

Is a waist trimmer good for weight loss?

a:

While the best waist trimmers aid in weight loss goals, it is still better to use proper nutrition, dieting, and exercising. You need to talk to your primary care provider to ensure that this is the right step for your weight loss needs. He will help you set up a plan and let you know if a waist trimmer is a good idea for you.
Subscribe to our newsletters