Our Favorite Waterproof Socks Reviewed and Compared
last updated
Jun 14, 2019
When braving the great outdoors, one of the most overlooked pieces of gear you can have are high-quality socks. The best waterproof socks, in fact, are specifically
designed to keep your feet cool and dry
. Not only are they waterproof but they are also breathable, comfortable, and convenient to have on those
outdoor excursions
.
The best waterproof socks work great for hiking, camping, and all other adventures on, in, or near water. This is because these socks are designed to stay put without sliding, which prevents chafing while providing the protection you need.
Below you will find our list of the best waterproof socks available. We hope you enjoy our list and that it helps you on your search for your next pair of socks. Our goal with this guide is to help you get the gear you need to enjoy your runs and workouts more!
This is the best product on our list that is currently in stock:

Randy Sun
Why is it better?
Comfortable and breathable, great for hiking and other outdoor sports
Ideal for winter and summer
In a
Hurry? Editors choice:

Test Winner: Randy Sun

4
Researched Sources
1700
Reviews Considered
12
Hours Researching
14
Products Evaluated
Water Resistance
Breathability
Fit
Insulation
Value
By Default
Our Favorite Waterproof Socks
1

. Dexshell Ultralite Bamboo



Lightweight
Breathable
100% waterproof
Seamless construction
Several color options available
Not meant for cold weather
The socks are ultra lightweight (as the name suggests) and are sure to keep you dry on those rainy, wet days. They're also extremely breathable and have a fun and casual design. The shell is made from naturally anti-bacterial fabrics to help fight odors. And because they're made from 70% bamboo, these socks are more eco-friendly than just about any other option out there, so as you walk the earth in cool new waterproof socks, Mother Earth will thank you.
Read more
Water Resistance
These socks feature an interlining Porelle membrane made by Dexshell and they are 100% waterproof. Reviewers found them to be extremely effective against moisture entering the socks and causing hot spots, blisters, and discomfort. One of the most water-resistant socks on our list!
Breathability
As far as breathability, the utilization of the Porelle membrane makes them breathable and lightweight. Reviewers were amazed at how breathable they were and loved them for that.
Fit and Design
These have a seamless construction and stop right above the ankle, so they're great for wearing with either shoes or hiking boots. Both us and reviewers loved the striped design and thought it was super fun, for a fun sock. Be sure to note that these socks are thin and not meant for cold weather activities.



Comfortable and breathable, great for hiking and other outdoor sports
Ideal for winter and summer
Might run big for women because of unisex sizing
Doesn't protect well once full legs are fully submerged in water
These 100% waterproof socks with moisture and respiration absorption are breathable, feel great on the feet thanks to being seamless, and are lightweight. It includes Coolmax fabric, anti-bacterial properties to prevent odors, and is great for running, biking, hiking and more. These socks are designed for use during cold winter activities, so you won't want to wear them during hot weather. Reviewers loved them for winter sports such as snowmobiling and winter mountain biking.
Read more
Water Resistance
These are one of the best socks that are waterproof while still having the typical sock look and feel. It has three waterproofing layers including nylon material used for its outer, a waterproof membrane interlayer, and a Coolmax inner layer that wicks away moisture and provides anti-bacterial properties.
Breathability
Consumers will be happy that their feet are nice and dry in these socks, even from sweat. The materials used absorbs perspiration, which makes these great for cycling or hiking.
Fit and Design
These socks come in three different size options, so make sure to follow the unisex sizing chart for the best fit. These socks are light cushioning the sole and has a seamless design to enhance comfort.



100% waterproof
4 color options
Coolmax inner liner
Breathable
Seamless construction
These waterproof socks by Outdoorsman are great for outdoor athletic activity and will keep your feet dry no matter who intense your workout gets or what else you're doing.
Read more
Water Resistance
These socks are 100% waterproof and have a Coolmax inner liner to keep you warmer in cool weather. Reviewers loved how dry these kept their feet whether it was from a quick exposure to moisture or being submerged for a longer time, they still performed well.
Breathability
These are actually really breathable socks that will keep your feet cool and dry, no matter the weather. The Coolmax liner really helps with this. A Dupont fabric, Coolmax is a breathable, thin fabric that specializes in moving moisture from next to your skin to the outside layer where it can dry from evaporation.
Fit and Design
These socks feature seamless construction and a mid-calf length which is great for wearing with boots or shoes.
4

. SealSkinz MTB Mid Sock with Hydrostop
Impressive waterproof tech
Breathable, yet warm
Reliable option, worn by 4 time World Cahmpion MTB rider Katy Curd
Not to be worn for a long period of time since these are tighter socks
Might cause slight skin irritation when long wear when wet
Made with SealSkinz waterproof tech, these socks ward off water and wind, and feature merino wool for comfort and moisture control properties. These socks are mid-weight, and have a med-length, ideal for hiking, camping, fishing, hunting and more.
Read more
Water Resistance
These are made with proprietary waterproof and windproof technology called Hydrostop. Hydrostop creates a seal between the cuff of the socks and the skin. This tech is incorporated in the inner layer membrane. The outer layer is made of nylon for durability and the inner of merino wool for further moisture wicking, odor fighting and anti-bacterial properties.
Breathability
The merino wool helps to release moisture in the form of sweat, while helping to regular temperature. This helps to make the sock dry and cool. The sock has a thermal rating of a 3, making it warm enough for those colder outdoor activities without promoting overheating.
Fit and Design
These socks are mid-weight and have a mid-length, which is a great balance between protection, warmth, and breathability. Of course comfort is key here to, and these socks prevent rubbing created at the toebox, so they have a flat seam. There is also a padded heal, and the toe is fitted to prevent blisters, and the Hydrostop elastication makes for a secure fit that reduces the event of water seeping in.
5

. Dexshell Coolvent Mid-Calf



Effective waterproof tech that keeps feet dry
Versatile for all kinds of outdoor adventures
Comfortable and very breathable
Not as warm as other options when wet
Run small
Made with a 100% waterproof Porelle membrane, these socks are guaranteed to keep your feet nice and dry. These are great for all weather conditions, including rain, wind, mud, dust and the cold. With its mid-calf length, these are great for hiking, as well as cycling, running, backpacking and more. They are also warm, comfortable and have a four-way stretch that makes them flexible.
Read more
Water Resistance
Another popular name in waterproof socks because of how well they perform, these socks are among the best of the best when it comes to dry feet. These socks are successfully waterproof and breathable, being the best combination of the two. The outer consists of durable nylon and cuff elastics for a close to the leg fit to prevent rain, dew, mud, and debris from entering the inside of the sock. The interlining has the company's Porellemembrane that is 100% water and windproof. The inner section has Coolmax fibers, a specially designed polyester that is breathable and wicks away moisture. As a result, this three-level defense against water does a great job without being bulky.
Breathability
Wicking away moisture and perspiration from both the outside and inside, these socks perform well when it comes to breathability. Despite there being no mesh ventilation, the feet can still breathe thanks to the fibers used and its Coolmax tech that manages moisture.
Fit and Design
The Dexhell Coolvent socks are lightweight and mid-calf, providing enough protection. It has a seamless construction to prevent blisters and irritation. They're equipped with terry loop cushioning and have a four-way stretch with a microdot lamination technique that provides lots of flexibility. This makes it a versatile option for all kinds of outdoor activities.


Impressive waterproofing
Very warm with ThermalPlus insulation
Comfortable and stretchy
Not as breathable as other options
Size runs a little loose
These socks are durable, provide an extra layer of warmth, comfortable and stretchy, but best of all keeps feet dry from the rain and mud. It features neoprene material that aids to its stretchiness, while increases drying time. It has a DWR coating to ward off any water from seeping in, having it roll right off the material. It also has odor-fighting treatment to keep smells at bay.
Read more
Water Resistance
The HydroSkin socks feature neoprene fabric, which is one of the best materials to use for water sports and activity in general where rain is expected. As well as being among the best materials for waterproofing, it also provides insulation to keep out the cold. In addition, it has a TiCoat membrane that reflects and retains body heat. The fabric also dries extremely fast, and has an odor fighting and antimicrobial treatment.
Breathability
This sock has a ThermalPlus cropped-fleece lining that further adds to its warmth. This makes it ideal for cold water diving, triathlons, and water sports. It isn't the best when it comes to breathability, better suited for cooler weather adventures.
Fit and Design
This sock has PowerSpan 4-way-stretch for a snug and secure fit. It provides plenty of mobility, yet is still durable. These are considered wet socks, so expect them to feel tighter than typical socks. Many might want to order a size down for an even more snug fit.
Comfortable wool material
Excellent ankle support
Absorbs and releases moisture
Knee length limits stylistic versatility
These 100% water- and windproof socks provide full coverage from the feet and all the way up to the knee. Along with keeping the feet free from getting wet, it also is a comfortable sock because its made with merino wool. This also aids in its moisture-wicking properties, while being breathable. Along with ankle support and a Y-feel to keep the sock in place, this option also prevents rubbing, friction and blisters.
Read more
Water Resistance
This is one of the most reliable companies that delivers on the promise of how good their waterproof socks perform. And these socks are no different. They are 100% waterproof and windproof, while still being breathable. The outer is made with nylon for durability, and they have a hydrophilic membrane inner layer and a merino wool inner layer. The merino wool regulate temperature and absorbs and releases moisture, which is perfect for sweaty feet.
The socks are equipped with the company's Stretchy technology that allows them to be flexible with lots of mobility, while still keep wetness at bay.
Breathability
These socks have a thermal rating of 3, being the right balance of insulation and breathability for activewear. The merino wool adds in its breathability capabilities, controlling moisture from building up in the feet.
Fit and Design
These socks are mid-weight and have a knee length, perfect for more water protection than other options. The entire leg and foot stay comfortably dry here, ideal for muddy obstacle races and ultra races, fishing, hunting, and hiking. They have an elasticated ankle and instep for a secure and comfortable fit. The socks have padding at the heel, toe, and footbed to prevent friction, enhance comfort and ward off blisters.
8

. Shower Pass Lightweight Crosspoint Classic
Three layers of waterproofing tech
Highly breathable
Durable and long-lasting
These waterproof socks have three layers of protection, including nylon construction on the outside with a polyester and spandex blend that makes them stretchy and breathable. Next up is its Artex membrane, and then an inner layer that features Coolmax tech to make sure the feet are dry.
Read more
Water Resistance
These socks provide three layers of protection from water, making them 100% waterproof with no doubts about it. The first layer is its knit exterior that is wear-resistant, followed by its Artex membrane and finally a moisture wicking and anti-bacterial Coolmax FX lining. The sock itself feels like a regular sock, yet perform as well as a rain boot.
Breathability
Despite heavy water protection, the Crosspoint Classic socks are very breathable. That's much to do with its second Artex membrane that allows air the ventilation so sweaty feet aren't a problem here. As a result, the feet are dry from both weather conditions and perspiration.
Fit and Design
Shower Pass made upgrades to this sock to now make it lighter while still performing highly when it comes to its other features. It also has a reinforced toe and heel for added comfort. These socks are 3 inches high, for a comfortable fit. It is also durable thanks it its long-lasting knit material.



Made for extreme weather conditions, especially very cold and snowy winter activities
Extremely warm
Very durable
Versatile for warm and cooler weather sports
Pricey for a pair of socks
With its Porelle membrane lining that makes these socks waterproof and windproof, these socks are comfortable, fit well, and aren't bulky. This makes them great for wearing with sneakers, great for running the rain and other cold and wet outdoor activities.
Read more
Water Resistance
These socks have three layers of protection, including a nylon outer with cuff elastics that further prevents water from dripping into the inside of the sock. It's interlining is 100% waterproof Porelle membrane is effective at keeping the feet dry, and it has a merino wool inner that aids in moisture wicking while providing anti-odor and anti-bacterial properties.
Not only are these socks waterproof, but they are very warm. Scoring a thermal rating of 5, they are great for cold winter sports.
Breathability
There is no doubt that these socks are warm and waterproof. But it's important that they perform on breathability to be able to be worn for all kinds of activities and adventures without becoming suffocatingly sweaty and uncomfortable.
Fit and Design
Despite being warm, these socks are lightweight and feel great when you wear them. They are soft and have a secure fit thanks to its cuff elastics, with a mid-calf fit. They have a four-way stretch that allows more flexibility, making these great active socks. They have a cushioned foot bed and seamless construction.



Waterproof, yet breathable
Versatile, greater hiking in the summer when it's wet outside
Great fit
Durable
Best worn with a sock underneath for more comfort and to prevent blisters
Designed to be worn over regular socks, this option is more like an outer shell for your feet that doesn't add bulk to your shoes. They feature GORE-TEX's waterproof construction, as well as taped seams that prevent water from leaking in. These socks are also breathable and prevent abrasions.
Read more
Water Resistant
These socks are made with GORE-TEX fabric, which consists of technologies that provide waterproofing capabilities along with breathability. They have three layers including an outer layer, insulation layer, and inner lining that is designed to keep the water on the outside without penetrating into the inner layers. These socks also have Gore-Seam tape sealed seams that further ward off water leaks. It's stretch cuff design also keep water from seeping in over the top.
Breathability
Despite scoring high on its waterproofing capabilities, these socks are still highly breathable. This means that they are an option to be worn even in the hot sun while hiking, or when riding a motorcycling in the summer rains without sweat building up.
Fit and Design
At 11-inches in height with a crew cut, these socks are versatile and unisex. They can be worn for multiple sporting activities both when expected to be wet and muddy and when out in the sun. They have a stretchy upper panel that conforms to the shape of the foot. The fabric is flexible, yet has a close fit. Keep in mind that these are thin, and best worn over other socks. The soles provide traction to prevent slips. And overall these are a durable option.
Criteria Used for Evaluation


Water Resistance
This criterion relates to how waterproof a product is. You might not want your sock 100% waterproof if you're going to be using it for hiking for example, while you will want something totally submersible for diving or other underwater activities. We looked at how waterproof all our products were and rated them on a scale from 1-100.
Most of the socks on our list are rated as being water resistant and while they can help block the majority of the water from getting through, they are not waterproof. After prolonged exposure or being fully submerged for long periods of time the water can start to seep in. However, for most running needs when you are going to encounter wetter environments and weather, the socks on our guide will offer you the protection you are looking for! So take a look and see what water-resistance the socks you want have and how they will fit with your current ger and how well they will meet your needs.


Breathability
Keep in mind that while waterproof socks help keep moisture and water from seeping in, they often prevent moisture and sweat from escaping. This means some waterproof socks aren't the best when it comes to breathability, so wearing them in the summer or in the heat isn't the best idea. Instead, these thicker and less ventilated waterproof socks are best worn when it's expected to be cold and wet. There are also options that find a happy medium between insulation and warmth and breathability.
It can be a bit of a challenge to get breathable socks that are also water resistant but they do exist. A word of caution needs to be mentioned here though- You will need to expect to pay more for socks that offer both good breathability while also blocking water intrusion. It is had to get both into a quality pair of socks so if you find socks that have both and are well made you should invest in them because while they will cost you more upfront these are the socks that will serve you well!


Fit
With any piece of gear, and especiallly socks, how they fit is extremely important. If your socks are too loose they're prone to causing hot spots and blisters and slipping down during use, while if they're too tight they can cause constriction, discomfort, and negatively impact your restriction which can hamper your performance. We pored over 1700 reviews to see what readers had to say about the real-world comfort of all the products on our list, and rated them individually in this category.
Here at RunnerClick, we know how important it is to make sure your socks fit
well. When socks are tight, they can cut into legs and feet causing pain, numbness, and discomfort. Socks that are too loose are uncomfortable as they slide and bunch in the shoe and cause blisters. We made sure to check sizing and we have made sure to include reviews and feedback from actual users so that you can make an informed choice about which water resistant socks are best for your running and workout needs.


Insulation
There should also be a balance between the amount of ventilation and the amount of warmth. Insulation is highly important when you are braving the cold and snowy weather because the colder temperature can cause great discomfort and take away from your experience. We looked at what reviewers had to say, reading over tons of real life user reviews to bring you an accurate assessment of how warm, or not, these socks really are.
One drawback to water-resistant socks is that due to the way they are made and the materials commonly used for waterproofing these socks can be very hot to wear. This means if you are running or working out in a hot climate then these socks can quickly become too warm and can cause your feet to sweat. This usually isn't a big deal but in extremely hot conditions it can lead to wet feet, though most people looking for water-resistant socks are not operating in these kinds of conditions for very long and don't have to worry about it too much!


Value
Here we looked at the overall value, not just how much a product costs, but whether or not the features the socks offer justify their overall cost. We looked at tons of reviews to see what people who've bought the socks had to say and whether or not they were happy with their purchase and felt that the socks they bought had a lot of value, or not.
Runners need to keep in mind that they often get what they pay for when it comes to their running gear and attire and socks are no different. Most of the time the better made higher quality socks that have the best features and designs are the ones that are going to cost a little more. They are also usually the most durable and comfortable options which also help to make them the more valuable options. Our list includes quality socks in a variety of price ranges so there is something for every runner who read our guide, but we did our best to include the best waterproof socks that we could find!
Expert Interviews & Opinions
Most Important Criteria
(According to our experts opinion)
Experts Opinion
Editors Opinion
Users Opinion
By Default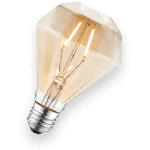 When Regular Socks Aren't Enough
Camping, hiking, snowshoeing may require a better pair of socks than your average cotton blends. Weatherproof and waterproof socks will suit these activities well which is why waterproof socks are becoming more popular with runners and athletes alike. Normal socks are good for normal activities but when you want to do something extraordinary then you need waterproof socks!
Waterproof Socks have their Place
Waterproof socks are designed to be used when conditions are consistently wet and generally cold. They are designed to help you retain body heat so you don't find yourself in a dangerous situation. Because waterproof socks keep moisture out they also keep moisture in, therefore they are designed for specifics situations.
Other Factors to Consider


Effectiveness
At their core, these socks need to deliver on the waterproofing capabilities they promise, and while many companies may claim that their socks keep your feet dry, they don't all actually keep their word. When looking at performance it's important to consider how well they repel water, whether or not they have moisture wicking capabilities, how much protection they provide and how many layers of waterproofing they provide.


Durability
When looking at durability we asked ourselves if the socks were built to last, if they shrink when washed, and whether or not they can withstand abrasions and outdoor elements. We read over tons of reviews to see what real-life users who'd purchased the socks had to say about how durable they really are instead of just taking the manufacturer's word for it.


Use
As always, context is super important when choosing the best waterproof socks for you. There are socks on our list specifically meant for the rain or snow that aren't effective when completely submerged in water, and there are also options for hiking or running that are not effective for deep diving. This is why it's important to consider the activity you will be using them for as not all waterproof socks are the same.
Frequently Asked Questions
q:

How do I wash waterproof socks?

a:

We here at RunnerClick always recommend that you consult the product details or company website for the instructions on how to properly care for your waterproof socks. Many socks are machine washable and ask you to wash them in cold water and hang them to dry. You can also choose to wash them by hand and lay them flat to dry. This is a good idea because it reduces the chances of the socks getting stretched out of shape in the wash or shrinking in the dryer.
q:

How do I wear waterproof socks?

a:

Waterproof socks are made to be worn like regular socks and they can be worn with sneakers, hiking, or bow boots. Some options can also go over your regular socks for added comfort. There are many different materials that are used in the manufacturing of waterproof and water resistant socks so you will need to see what fabric feels best and works best for your needs.
q:

Where can I buy waterproof socks?

a:

All of the options that we included her on our buying guide top ten can be purchased through the company's website or via Amazon. Sporting goods and general retail stores might also carry some of them as well. Check your local stores to see what options they have and what prices they charge. Remember the same sock can have drastically different prices depending on where and how you purchase them.
q:

What size should I buy?

a:

The best way to get a general idea of what size socks you should buy is to consult the company's sizing guide to see which size is best based on your shoe size. Some options doe these socks are unisex, so you might want to consider buying a size smaller than usual for a snug fit. If you are planning to wear your waterproof socks over your regular socks you will need to get at least assize bigger than you normally would to accommodate the socks and if you are wearing particularly thick socks you may need to go up more than one size to make sure everything fits well. The socks we included here on our list are available in sizes that make it easy to find what is just right for you and your unique wants and needs!
q:

Do your feet get sweaty wearing waterproof socks?

a:

This depends on if the sock is made to be breathable or not. Those with sweaty feet or using these for particular workouts like running should look for breathable options. Some people have trouble with their feet getting hot in waterproof socks when they are in hot and humid conditions so that is another thing to consider as you shop for your waterproof socks. .
q:

Are these types of socks durable, and what about quality and comfort?

a:

All of the socks on this list are pretty durable and will last much more than one year. If the consumer is literally standing in water for a long period of time while wearing them you can expect some sogginess and discomfort and even to have wet feet depending on the conditions. Those looking for comfort should check for thicker options with more cushioning.
Subscribe to our newsletters