10 Best Patagonia Shorts for Running Reviewed & Tested
last updated
May 22, 2019
The best Patagonia shorts for running featured on our list all have beneficial features all runners will love.
They are breathable, comfortable, durable, moisture-wicking, and help regulate temperature during your runs. We feature the best options for both men and women.
Since Patagonia has a good number of Patagonia shorts to choose from, we sifted through all of their options to find their best shorts for running. It's important you don't use their hiking or board shorts for your runs because they are not designed for the
flexibility
and movement running requires.
This is the best product on our list that is currently in stock:

Barely Baggies
Why is it better?
• Versatile
• Comfortable
• Water resistant
• Moisture-wicking
• Durable
• Adjustable waistband
In a
Hurry? Editors choice:

Test Winner: Barely Baggies

36
Researched Sources
3k
Reviews Considered
20
Hours Researching
10
Products Evaluated
Use
Comfort
Fit
Materials
Features
By Default
In Depth Review Top 10
Nine Trails
Barely Baggies
Strider
Terre Planing
Columbia Saturday Trail
Strider Pro
prAna Stretch Zion
Field
Baggies Shorts 5
Technical Stretch
Table of contents
Criteria Used for Evaluation
Other Factors to Consider
Frequently Asked Questions
Sources
10 Best Patagonia Socks
Zip pockets will keep your items safe while running
Draw cord ensures a snug fit
Compression Liner has room for improvement
The biggest difference between the Nine Inch Trails Patagonia shorts and other shorts from this brand is the front pockets. The Nine Inch Trails shorts are one of the longer shorts available; at 8 inches. These shorts are essentially made with the same material as other Patagonia shorts, but with a different design.
Read more
Safe and Convenient Pocket Location
The pockets on the Nine Inch Nails shorts are conveniently located on the sides and one in the back. They contain zippers so you can hold even your most valuable items and not worry about losing them while running.
Durability
Between all the materials applied to Patagonia shorts, the Nine Inch Trails set are ready for the most vigorous activities. The polyester material is light, but will still hold up with frequent use.
Value
The zipper pockets give these shorts a good value. The price of this product will pay off granted the amount of use you will get.
• Versatile
• Comfortable
• Water resistant
• Moisture-wicking
• Durable
• Adjustable waistband
These are a versatile pair of shorts for women that allow you to comfortably partake in running and many other activities. They come in lots of fun color options and look and feel great!
Read more
Durable
These are really durable and made of high-quality materials. They are made of Supplex nylon fabric and are water-resistant and dry super quickly. They are also treated with DWR finish to optimize their moisture-wicking capabilities.
Comfortable
These are really comfortable and come with a drawcord so you can adjust the waistband to your liking. They are a versatile and great option for almost all activities.
Value
These are really pricey, but worth the investment if you are looking for something this durable and water resistant.
• Water resistant
• Moisture-wicking
• Versatile
• Comfortable
• Durable
• Adjustable waistband
• Pricey
Some sizing issues
The women's strider shorts are other excellent options for all ladies out there. They are lightweight, comfortable, and versatile.
Read more
Durability
These shorts are built to last and are made of 100% Polyester. They also have a DWR finish to ensure they are fully water repellant.
Comfort
These are really comfortable and come with an adjustable elastic drawcord so you can customize their fit.
Value
These are pricey but well worth the cost and are a great investment when it comes to buying affordable yet high-quality running gear.



Very flexible fabric
Slanted pockets with mesh bags will offer security
The versatile Terre Planing Patagonia shorts are made of recycled polyester with a 2-way mechanical stretch, offering the most durable experience. They can be used casually or for running, and thanks to the belt loops and drawstring, you have plenty of options when it comes to keeping your shorts secure unto your body.
Read more
Durability
From face value, these shorts look stiff. That is simply not the case with the Terre planning walk Patagonia shorts. This polyester material will stretch as far as it has to, you will have complete mobility when you are out exercising.
Comfort
Despite the overly casual look, these shorts are very comfortable for any physical activity. Even when you sweat, the Terre Planing shorts will keep you cool and dry as you are burning calories.
Value
With these Patagonia shorts, you get two in one. You get a pair of casual shorts that you can hang around in, and you get a nice pair of durable shorts that you can run, walk, bike, and hike in.
5

. Columbia Saturday Trail



• Moisture-wicking
• Water resistant
• Breathable
• Durable
• Comfortable
• Pricey for some runners
These trail Patagonia shorts are perfect for all women to hit their favorite trails and enjoy their runs. They're comfortable, durable, highly breathable, and will ensure you can perform to the best of your ability.
Read more
Comfort
These are lightweight and comfortable. They have a DWR finish, are odor resistant, and are moisture-wicking.
Durable Material
These shorts are water resistant and dry quickly. They are made of Durable recycled polyester and spandex stretch-woven blend. They are made to be comfortable and easy to use in all weather and for all terrains.
Value
Pricey, but worth it to get quality and durability. These shorts are great for everyday training and running workouts.
High split decreases the chances of leg chaffing
Fabric is treated with durable water  giving a repellent finishing
Smooth material is fast drying and light
2.7 ounces (very light)
New waistband-less bulk
Bigger stretch pockets and more secure
Modified Waistband-external draw-cord
Environmentally friendly material
Durable
Comfortable-FIT
Pay attention to the seam on the back of the waistband if you are prone to skin chaffing.
These excellent Patagonia shorts are specifically for running and the new upgrades are in keeping with the high standards kept by this popular brand.
Two specific sizes are proving to be very popular, the 5" and the 7", designed for dedicated trail runners who like long challenging rides
Patagonia has retained the standard FIT and functionality which runners very much appreciate while evolving the Patagonia shorts with innovative updates to stay ahead of customer preferences.
Take a look at our focused review in which we zero in on the shorts updated features.
Read more
Durability
Here we see a thoughtful upgrade in material construction which results in a softer feel on the skin in a pair of lighter shorts. The Patagonia shorts weigh in at 2.7 ounces (very light) and are one hundred percent polyester and blended in is 42% recycled to stay true to Patagonia's philosophy of being environmentally friendly. Odor control remains at a high standard with Polygiene incorporated into the material.
Comfort
The new waistband is designed to present less bulk than the 2016 shorts, a binding seam is located at the back so pay attention to this if you are prone to skin chaffing. You get a nice FIT hold around the waist in a more streamlined form.
Value
A nice upgrade for the outer body material, the styling for long length mesh panels have been removed (but not gone, just re-styled) along with the mesh gusset.
The Patagonia Strider PRO shorts aren't your average pair of gym Patagonia shorts. With the superior features available, it is more of an investment than a purchase.



Can be used for running and/or casual wear
Stretch material can go far without damage
Back pocket can be buttoned so that nothing will fall out
Not many color options
No mesh insert
The prAna Stretch Zion Short is a perfect choice for active individuals who enjoy a variety of activities, such as running, hiking, and biking. These Patagonia shorts are durable, breathable, and comfortable- everything you want and need in a quality pair of running shorts. Take a look and see what these cool shorts have to offer you!
Read more
Durability
These shorts are designed to be durable with a stretchy fit that keeps them in place while allowing for a good range of motion. The pockets are deep enough to keep keys, cell phones, or other items secure while not being too cumbersome during a run. The prAna Stretch Zion Short is a durable option for active runners.
Comfort
With a good fit and a reliable design, you get durable shorts that are easy to wear and that will last you a good long while. These Patagonia shorts are designed to be as countable at the end of the day as they were when you first put them on. If comfort is your goal, these are a good option to consider in your search!
Value
Prices can vary from the cheaper side to the expensive side depending on the size you need and the color you choose. No matter what your budget might be you can find a prAna Stretch Zion Short option that is right for you and your unique wants and needs. They are a perfect piece to add to your running gear wardrobe.



No wet material will stick to these shorts thanks to water resistant material.
Durable fabric will ensure buyer a long lasting product
No pockets; unable to run with your valuables
While these shorts are primarily used for track and field, you can definitely get some use out of the Patagonia Field shorts if you are looking for long, lightweight shorts. This pair is reinforced with a durable fabric that is resistant to abrasion and tearing, so if you are planning on getting into any extreme activities, these might be for you. The lack of pockets may not be best for those looking for running Patagonia shorts, but definitely, an option depending on your needs.
Read more
Durability
The Patagonia Field shorts are by far one of the more durable shorts in their collection. This fabric has the ability to resist any damage that may occur when laying around or walking long hikes in rough climate.
Comfort
These Patagonia shorts are best for wet weather. These shorts are made so that no wet materials will stick onto the fabric. This is great for when you are outside in the rain or snow.
Value
The value of these shorts is about reasonable compared to the price. The downfall for the Patagonia Field shorts is the fact that there are no pockets, which could be a deterrent to runner's looking for a long pair of Patagonia shorts.
Light-weight
Dry-out and quick drainage
Pocket mesh construction
Bluesign
Environmentally friendly materials
DWR Water resistant treated
High performing breath-ability
SUPPLEX light weight nylon
This version, only for the ladies
Especially for lady runners, this style never grows tired, stylish, comfortable and functional, with very durable DWR moisture/water repelling characteristics.
Offered in a nice range of patterned stylish colors to suit every taste. Made from SUPPLEX lightweight nylon and finished with a nicely styled 5" inseam.
Read our review for these Ladies Baggies Patagonia shorts and see why a pair belongs in your running kit.
Read more
Comfort
When you see the word "Bluesign" associated with running shorts or other sports clothing you can be certain that safety for consumers, selective environmentally friendly materials have been factored into the making of the products and that is the case with these comfortable and durable ladies Patagonia shorts.
Come moderate rain or snow, wetness is repelled and drying out time is rapid. This is due to the shorts being treated with DWR which gives the outer fabric strong moisture/water defensive capabilities.
Durability
This results in the fabric not holding water and not becoming uncomfortably heavy. Therefore, high performing breath-ability is retained for your skin and comfort.
The Patagonia shorts are offered in a really arty range of patterned colors.
Light-weight Durable Material.
The Patagonia shorts are great for ladies, use them for running or other sports or wear them casually.
Made from ultra-light Supplex Nylon, the light feel from the material is perfect and at the same time, the shorts are durable and hard wearing.
Value
Very reasonably priced and in return you get style, durability, comfort and great performance.
Odor Control
Water Repellent Finish
Mesh Ventilation Panels
Thin; better for warmer weather
Draw cord had been reported to be "too short" for some buyers
The Technical Stretch Shorts from Patagonia round off our list in the number ten spot. It is a newer offering from the brand and as such does not have a lot of reviews yet but we feel it has a lot of great potentials and wanted to introduce you to it here in the number ten spot on our list.
Read more
Comfort
The Technical Stretch Shorts are a great option for active runners because they are made with recycled polyester and is made with non-chafing interior material linings for maximum comfort. Thanks to a unique two mesh design it has improved draining and drying properties to keep you comfortable. There is also a zippered security pocket on right leg for keys or phone or other small items.
Durability
No matter what type of physical activity you are getting into, these shorts are ready for anything you have to throw at them. They are made to last and will be as comfortable at the start of your run as they are at the end. If you want a pair of shorts that are durable and stylish then the Technical Stretch Shorts from Patagonia are a great place to start!
Value
These shorts are expensive, even by professional standards, which puts them out of range for many runners. However, they do offer high-quality design and superior durability that many runners are finding desirable. So if you have the money to invest and are looking for a quality pair of running shorts, the Technical Stretch Shorts is an option worth looking into.
Criteria Used for Evaluation


Use
It is important to find a brand that delivers what you need for your intended use and Patagonia delivers!
Patagonia is one of the most well-known and respected brands out there when it comes to outdoor gear–and it comes to no surprise that this applies to their running gear as well. They offer highly durable, lightweight, and comfortable options that are perfect for almost any weather and that will help you perform to the best of your ability.


Comfort
A badly designed pair of shorts can be highly uncomfortable and pretty much ruin your run.
Being uncomfortable will distract you from running, reduce your performance, and even make you want to shorten your runs. Here we looked for seamless construction, breathability, fabric, and anti-bacterial qualities. We also looked to see if there were any mesh panels or additional vents in the Patagonia shorts. These allow for optimal breathability and ensure you stay cool and dry during your runs. There are several options that come with pockets and others that don't. When looking for your next pair of Patagonia shorts it's also important you consider flexibility is an important factor to consider. Here we look at the stretch the shorts provide as well as the range of motion they allow for during your runs.


Fit
Fit is critical to ensuring you have the best shorts possible to make your runs as enjoyable as possible.
Like everything else, Fit is extremely important because it can also make or break your run. Make sure your Patagonia shorts aren't too tight or too loose and that they stay secure during your runs. we asked ourselves if the shorts were unnecessarily heavy or if they are too light to be durable enough to justify the cost. The materials or Fabric the shorts are made of all play a role in the weight of the shorts. Furthermore, moisture-wicking capabilities and waterproof features will allow the shorts to remain lightweight during your runs. Consider your own size and fit preference. Here we feature long, short, loose, and tight options. Make sure you consider your own personal preference and what works for you. Furthermore, make sure you purchase the right size for you.


Materials
The great materials used in these shorts are designed to be comfortable and easy to wear.
Here we take a look at the short's overall construction as well as how durable they are. The Patagonia shorts with seamless construction will prevent chafing and ensure optimal comfort levels. We also looked to see if they were made of synthetic or natural materials, environmentally friendly, and whether or not they had wind resistant or moisture-wicking capabilities. Make sure to purchase a pair of Patagonia shorts that reflects and fulfills your specific needs.
Expert Interviews & Opinions
Most Important Criteria
(According to our experts opinion)
Experts Opinion
Editors Opinion
Users Opinion
By Default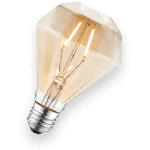 Check the blend!
Choose cotton if you're looking for a breathable and lightweight option. Conversely, something with a poly blend will help with moisture control.
Take care!
It is important to take care of your running shorts. You invest money into them and want them to last so they can perform well during your runs. A lot of the longevity of your running shorts will come down to how well you take care of them. Follow the care label for each individual item and keep your shorts as clean as possible!
Other Factors to Consider


Water Resistance
Water resistance capabilities all you to comfortably wear your shorts in all types of weather–and if you get stuck in the rain you won't have to worry about all the additional weight that would be added if the shorts weren't water-resistant. Here we also looked at moisture-wicking capabilities of each pair of shorts. Moisture-wicking capabilities ensure you stay cool and dry during your runs. It prevents you from getting weighed down by your sweat and ensures your runs go smoothly. Some of you may worry about the overall style and color choices that come with these additional features–rest assured that you will not have to sacrifices fashion for functionality when it comes to the best Patagonia shorts.


Support
If you don't have the adequate amount of support during your runs you will be uncomfortable and won't be able to perform to the best of your ability. Here we look to make sure any liners the shorts have are comfortable, that they have a seamless construction, and whether or not they have adjustable waistbands.


Durability
Patagonia products are well-known for their high quality and durability–both of which go hand in hand. While they may be pricey, you often get what you pay for. These shorts are built to last and meant to last you years if you take care of them properly. It's important you consider the weight of your running shorts in relation to your needs. Lightweight shorts are best for running, but also make sure to consider the weather you will be running in.


Value
Value is measured by the price of the item in relation to their overall durability, quality, and features they offer. Here you will need to figure out what you need specifically, as well as the comfort, features, and water-resistant features they have to offer.
Frequently Asked Questions
q:

When selecting Patagonia shorts, what material should I look for?

a:

Most Patagonia shorts are made from polyester or cotton. Polyester is moisture-wicking, durable, and long-lasting while Cotton is breathable–however, cotton will weigh you down since it is not moisture-wicking or waterproof.
q:

Are Patagonia shorts expensive?

a:

Patagonia shorts are much pricier than other brands are definitely an investment. However, they are well worth the cost and are long-lasting and high-quality shorts that will last you for years to come, as long as you take care of them properly.
q:

Where can I get these shorts?

a:

Patagonia running shorts can be found at many major sports and athletic based retailers–both in store and online. However, the stores featured on our list are all also available via Amazon–we did this to ensure anyone would have access to the options we recommend. There are more Patagonia running shorts out there, but some have limited retailers to purchase them from.
q:

What size should I go with?

a:

Sizing can be tricky, especially since they don't stay true across brands. When looking for your next pair of shorts make sure to look at the sizing charts and try them on if you are purchasing them on site. If you are ordering online try to make sure you purchase a pair you can return or exchange if they don't fit properly.
q:

Does Patagonia offer cotton short options?

a:

Yes, they do offer cotton shorts. These will allow for more airflow and breathability, however, they are not moisture-wicking or water-resistant–which means if you sweat a lot or get stuck in the rain they will be highly uncomfortable and will weigh you down. If you are environmentally conscious just prefer cotton shorts, there are definitely options out there for you.
q:

Is Patagonia clothing environmentally friendly?

a:

Patagonia participates in many environmentally conscious business practices. For instance, they use recycled polyester and organically grown cotton, and they source their materials via environment -friendly resources. Additionally, 1% of their annual profits are donated to environmental groups.
q:

How does Patagonia manage to employ water-repellent features into their running shorts?

a:

While cotton is absorbent, synthetic fibers are not. So, the use of polyester allows Patagonia to produce effective water-resistant running Patagonia shorts. Patagonia has less running short options–but they are all excellent options to choose from. Here wat RunnerClick we also have the best of Salomon running shorts and Nike shorts. We also have non-brand specific lists–like the best trail running shorts.
Subscribe to our newsletters