10 Best Boys Running Shoes Reviewed
last updated:
Feb 07, 2020
Finding the best boys running shoes for your little one can be a tedious and difficult feat with all of the options out there--which is why we have done it for you!
If you compare your childhood to your child's, it's clear that today's children have it much better than we did! Just look at the shoes they have: they are more durable and advanced than ever, there are many options to choose from and there are even shoes that will push their fitness to new levels. The best part is, young ones can have all of this and still have something that looks sleek and fashionable. So, if your son is interested in running, it is important to invest in a solid pair of running shoes that will allow him to enjoy his runs, ensure he achieves the proper
technique
, and motivate him to keep running.
This is the best product on our list that is currently in stock:
Nike Free 5.0
Why is it better?
Breathable
Comfortable
Lightweight
Several color options
Durable
In a
Hurry? Editors choice:
Test Winner: Nike Free 5.0

5
Researched Sources
2k
Reviews Considered
15
Hours Researching
20
Products Evaluated
Fit
Comfort
Outsole
Motion Control
Value
By Default
10 Best Boys Running Shoes
Criteria Used for Evaluation

Fit
The fit of the shoes is the absolute most important factor to consider when looking for the perfect pair of shoes for your son. Aside from comfort features, the fit is the main factor that ensures your shores fit comfortably and appropriately. When checking to see if the shoes fit your child properly, you will need to make sure that when your child wears the shoes that they aren't too tight or too loose. If the shoes are too tight injuries can occur along with chafing and blisters that will make your son lose his joy for running. On the other hand, if the shoes are too loose or too big for your son you will find that chafing and blister are even worst--all of the rubbing will keep them coming and make your little man miserable.
Another important feature to look for when looking for the pair of shoes with the perfect fit is the lacing system. Some lacing systems are better than others, but overall they are designed to secure your foot to the shoe and ensure that it provides your child with the comfortable and secure fit they need when they are running. If your son has wide feet you will also need to make sure that you order a pair of shoes with a wider toe box, to ensure that their feet fit comfortable and that their toes are not squished during their runs.

Comfort
Comfort is important to everyone, and it will be especially difficult for your son to foster a love for running if he is not comfortable. Before making your purchase have your son try them on and run around a bit. As their parent, it's your responsibility to check how well the shoe fits your child. Make sure you know if the overpronate, how they run, and take into account how much they will be running.
Running is one of the best workouts out there and it is especially easy for little ones to pick up–after all, they already have a ton of energy to burn. Just like adults, children need the right shoe for them. One that provides comfort, support, and stability–so they can perform to the best of their ability and nourish a love for running and physical activity. This is why we took our time when compiling our list of top 10 best running shoes for boys.
Cushioning really depends on your child's needs. Many will argue children need ample cushioning, while others insist their running shoes should be minimalistic and allow for natural movement. While cushioned shoes allow for shock absorption, increase support, and provide stability, this does not mean every child needs this. Some may need a minimalistic shoe that does not allows for their natural movement. Be sure to consider your child's anatomy as well as their own personal preference. Talk to them and have them try on as many shoes as possible before making your purchase.

Outsole
When looking at the outsole of the shoe, make sure to consider the terrain your son will be running in. Road trainers have features designed for pavement and trail runners have features that will help you tackle technical terrain that you can't wear your road shoes for. It's important to make sure they are durable and effective enough to get through the environment they are in. Good motion control is an important factor that will make your runs more effective and improves your performance. It encourages your foot's natural movement and they can't be too stiff to do this. in having a good run. Foot shape is an important factor to consider because it allows you to find the ideal running shoes. It is specifically important to find the right pair of shoes for your son–and you need to remember they have their very own unique foot shape and type. Make sure to consult an expert at a sporting store to find the right shoe for your little man!
If you are unsure about the true life or durability of the outsole of the shoe you are considering for your little one, we encourage you to take a look at reviews by parents who have tried them out with their kiddos. One important thing to mention here, however, is that you consider the activities your child is involved in. If you have them hitting the trails you will need outsoles with lugs that can handle that terrain or if you have them training for cross-country or other long distances, you will want to make sure to take special consideration to those activities when choosing the perfect outsole type that your child needs.

Motion Control
Good motion control is an important factor that will make your runs more effective and improves your performance. It encourages your foot's natural movement and they can't be too stiff to do this.  in having a good run. Different styles of running, foot anatomy, and personal preference all play a part in support. Take a look at some important factors to consider here.
Pronation:: Pronation depends to the type of foot arch your child has and it is very important that you are aware of the type of arch your child has as well as whether or not their feet pronate when they run. Once you have established your child's needs, you will have to consider the fact that there are also different degrees of pronation--overpronation, under pronation, normal pronation. All of these types require specific running shoes with features that address each specific foot types.
Distance:: Another important motion control factor to consider is the distance your child will be running. Like some running shoes are designed for trails or roads, running shoes are also designed to handle a certain a mount of mileage. If your son is looking to run long distances, he will need much more support, even if he doesn't have any foot issues that need to be addressed. The additional support will provide your child with additional power, comfort, and strength so they can push themselves to the limit.
The weight of your child:: The weight of your child is another important factor to consider since it will affect their every stride and if they have any issues they can be made worse by weight. Furthermore, the more your child weighs the more support they will need--no matter what type of foot or pronation issues they may have.

Value
When it comes to our children, no expense can be spared sometimes--but when it comes to the best boy running shoes it is important that we feel the shoes we purchase them are valuable and contribute to the increased athletic performance for your child. Since the prices of tall running shoes can vary from affordable to more expensive, it is important that you set your budget from the very beginning. And even if you have no budget issues, it is still important that you make sure that the shoes you get your child fits all of your son's needs.
So, what you need to consider when looking at the overall value of the running shoes you are getting your child is how it fits your child and whether or not it meets their needs. How durable and effective they are--after all, you want something that can handle everything you child throws their way. And of course you want to consider your budget, but also remember that the more expensive doesn't mean better and meeting your budget may not always be as important as getting the right pair of shoes for your son.
Expert Interviews & Opinions
Most Important Criteria
(According to our experts opinion)
Experts Opinion
Editors Opinion
Users Opinion
By Default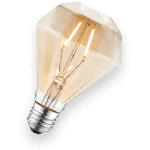 Leave Some Room To Grow
When picking out a pair of shoes for your boy, don't worry if they have a bit of extra room in them. Just tighten their laces to the point where they stay securely fastened to his feet. As he gets older, his feet are going to grow a bit more and fill out those shoes. In fact, buying a pair of shoes that are a half size larger can save you money since you won't need to replace them so soon.
Safety First
The most important thing when picking a pair of shoes for a young boy is safety. Children are inherently curious and are drawn to new experiences and situations; this can lead them into dangerous environments where visibility is low. To prevent your child from getting injured, look for shoes with reflective elements or lights.
Other Factors to Consider

Weight
Weight is another incredibly important factor to consider because you don't want your child to be bogged down by a bulky pair of shoes. This is especially if important if your son wants to race and compete against others in events. Racing requires that your child wear lightweight shoes that allows them to push themselves, especially in the final moments of the race. On the other hand, some shoes may weigh a little more because they have extra support and stability features to fit the need
This is important, especially if your son is considering racing. Lightweight shoes are best for race days while heavier shoes, such as stability shoes, provide features that your child may need if he has specific issues that need to be addressed. All that being said, the most important thing to remember when it comes to weight is that it does depends on your child's preferences and the type of shoes they enjoy running in.

Bottom Line
The bottom line you want to look for when searching for a pair of running shoes for your son is that it fits all of their needs. You need to consider how they will use their shoes, the terrain they will be running in, and what foot issues they will need to be addressed. You will also need to make sure that they fit your son perfectly and don't cause any discomfort to them when you wear them. We highly recommend you talk to your child and have them tell you what they need--and we strongly recommend that you take them to a store and see if they can try several shoes on before making your final purchase. Once you know their size and needs it will be easier to shop online over time. If you must order online, however, just make sure properly measure their feet and try your best to order from a seller that allows you to return or exchange the shoes if they don't fit properly.
Frequently Asked Questions
q:

How often should I replace my son's running shoes?

a:

While running shoes can last from 300-500 miles, it's important to replace your child's more frequently since they may also wear them for daily activities. Make sure to keep your eyes on your child's running shoes since kids sometimes wear down their shoes much faster than adults.
q:

How should my son's shoes fit?

a:

Here's how to make sure that your son's running shoes fit properly

Wiggle Room – You should have about a thumb's width of room between the end-tip of your son's longest foot toe & the front of his running sneakers or shoe.

Hold It – Look for a secure, comfortable fit through the midfoot.

The Heel Deal – There should be little or no slipping at the heel.
q:

What if my son is set on a brand?

a:

If your son is dead set on a certain shoe that you know doesn't fit, we encourage you to chat with them and let them know why it is important to get a shoe that fits their needs. At the end of the day, they won't be able to run in the wrong pair of shoes, so it is really important to let them know that brand is not the most important thing. If your budget allows you can let them get a day time shoe that they love and get the running shoes that they need.
q:

How do I figure out my child's size?

a:

To measure your son's foot measure the length of their foot and reduce the number by 1/5 of an inch or 5 mm. If you can, however, we do encourage that you go into a store and have him measured if you have the time. If you are able to do that it would be much easier since your child's feet are constantly growing and changing.