10 Best Boys Running Shoes Tested in-depth
last updated
Oct 25, 2018
I remember when I was young, the best pair of shoes often did the trick to get me out and
running
—so why should we expect it to be any different today? Today's children have it better than we did though—they have a wider selection, more durable and advanced shoes, and shoes that will push their
fitness
to new levels. The best part is, young ones can have all of this and still have something that looks sleek and fashionable.
So, if your son is interested in running, it is highly important to invest in a solid pair of running shoes – this will allow them to enjoy their runs, ensure they achieve the proper
technique
, and motivate them to continue their pursuit of running.
9
Researched Sources
3439
Reviews Considered
302
Hours Researching
10
Products Evaluated
Fit
Style
Comfort
Value
Outsole
By Default
In Depth Review Top 10
ASICS Gel Contend 4
Nike Free 5.0
Adidas Performance Hyperfast 2.0
New Balance KJ990
Skechers Nitrate
Skechers Ipox Rayz Light-Up
New Balance KJ890
Champion Gusto Runner
Hawkwell Casual Breathable
New Balance KJ888V1
Table of contents
Criteria Used for Evaluation
Other Factors to Consider
Frequently Asked Questions
Sources
10 Best Boys Running Shoes


Provides support and stability
Comfortable
Cushioned
Durable
Available in 8 different colors
These shoes are well loved by many children and offer support, stability, and optimal comfort levels. They are highly durable and come in lots of color options for your kiddo to choose from. The ASICS Gel-Contend 4 is a great option for parents with active kiddos.
Read more
Comfort and Support
These provide optimal cushioning and arch support and will keep you comfortable during your runs. One of the most important aspects of a child's sneaker is the support it provides a growing foot.
Durability and Care
These are highly durable and built to last. They have a removable ComfortDry Sock liner that moisture-wicking, dries quickly, and is easy to wash. This feature is an absolute must for parents whose kids like to play hard and get dirty in the process.
Cost and Value
These are moderately priced and come in several color options for your child to choose from.
Breathable
Comfortable
Lightweight
Several color options
Durable
The Nike Free 5.0 is a favorite among many adult runners, so it comes to no surprise that they have landed a spot on this list as well. They are super comfortable, effective, and come in fun color options for your young ones to choose from.
Read more
Comfort
These provide a secure fit and are highly breathable. They provide support and stability that will help your child on his runs.
Durability
These are made of high-quality materials that are built to last will help your child brave those runs. Durability is really what a child needs who likes to play hard all day.
Cost and Value
These come at an average price and we know your son will love them. It is always helpful not to break the bank with pricey children's clothing and footwear.
3

. Adidas Performance Hyperfast 2.0


Soft and comfortable.
Lightweight
More durable than other boys' shoes
Sole and lace loops aren't very durable
Laces are too short
The Adidas Performance Hyperfast 2.0 combines style with the latest running technology to bring any boy a shoe that is both fashionable and fast. That is a terrific combination: style, and performance, can't go wrong here.
Read more
Style
This shoe is unique and stylish as it features a breathable knit mesh upper located on the midfoot and heel of the shoe. It has a neat, funky design that is eye-catching, to say the least. The color options are also vast, so anyone can find what suits their preferences best. Kids specifically like to have vibrant colors and patterns; these fit that bill.
Comfortable
This shoe is designed with a textile lining that not only wraps around your child's foot but will also provide additional comfort not offered in similar shoes. The more comfortable the shoe is, the higher the likelihood your child won't fight you to wear them.
Cost and Value
As with most Adidas products, you're paying for the brand and the quality. That being the case, this shoe is more expensive than many of the others that are featured on this list.


Boys can grow into these shoes
Soles won't cause scuff marks on your floors
Appealing style for children
Tread can wear away quickly
Toe box could be wider
The New Balance KJ990 combines the classic look of suede with a sturdy outsole to offer your child a shoe that will never go out of style for the duration of its wear.
Read more
Durable
New Balance's signature Ndurance rubber sole contributes to this shoe's durability, and the suede on this shoe can be easily cleaned. This allows your child to be free to partake in any activity that he wishes throughout the day, including running track or climbing trees.
Protective
The KJ990 features New Balance's Abzorb technology in its heel. This foam polymer material disperses the force of impact especially in the heel and provides good shock absorption. The laces on this shoe are wide, which helps keep the laces tied.
Cost and Value
For a boy's shoe, this one is more expensive, but you're definitely getting a high-quality product.


Comfortable memory foam gel
Excellent price
Allows for plenty of growing space
Disappointing outsole grip
Insole heels wear out easily
Mesh accumulates stains over time
The Skechers Nitrate running sneaker is a comfortable, high-quality shoe, constructed with many technological features that will leave your boy ready to run.
Read more
Insole
The insole of the Skechers Nitrate is made with Gel-Infused Memory Foam. This means that not only is gel foam distributed evenly into the insole to provide comfort, but that this type of foam will actually mold to the shape of your boy's foot over time.
Breathable
The entirety of this shoe is made with a synthetic mesh overlay. This provides great breathability and also sets this shoe apart in terms of style and durability. The construction will keep the airflow through the sneaker to keep your kid's foot dry and comfortable.
Cost and Value
For the comfort and durability of this shoe, you're getting a great deal. You also get a wide variety of colors to choose from.
6

. Skechers Ipox Rayz Light-Up


Comfortable
Provides good arch support
Fun light-up feature
Lightweight yet durable
Issues with durability near the toes
These tend to run smaller
The Skechers Ipox Rayz Light-Up running sneaker is sure to make your child a point of envy in any elementary classroom. Stylish and adjustable, these shoes exude class and flexibility with every stride.
Read more
Style
The outsole of this shoe is made of a lightweight synthetic material and also lights up every time your child's foot strikes the ground. With this aesthetic feature, it's less likely that your child will become bored with the look of this shoe.
Adjustable
This shoe is made with both laces and an adjustable velcro closure. This allows for this shoe to adjustably wrap to fit your child's foot, regardless of its shape.
Cost and Value
This shoe is definitely a moderately priced one. You will find both more expensive and less expensive shoes on this list. The neat light-up feature is also a child-pleaser.


Cool designs for kids
Lightweight
Versatile; can be used for multiple activities
Flexible; allows for natural foot movement
Lackluster durability
Shoes tend to run small
Not to be confused with the KJ990, the New Balance KJ890 is a lightweight and comfortable shoe that's also has a flexible fit to allow for a greater range of motion.
Read more
Breathable
The upper of this trainer is made with both synthetic and mesh materials and is also seamless. These features combined make this shoe breathable and comfortable to wear.
Secure
This shoe is also made with a padded collar that wraps around the ankle and a tongue that is padded. These features will allow the shoe to feel more secure and provide a better fit on your child's foot.
Cost and Value
Similar to the first shoe on this list, the price is a bit higher than you might be used to paying for a boy's shoe, but the quality will not disappoint.


Soles won't mark floors
A comfortable and lightweight shoe
Excellent level of protection
Fantastic durability
Laces must be securely tied
Champion offers the Gusto shoe model for young boys, the shoe has an impressive memory foam insole system which will ensure comfort for your child. The upper is constructed of a breathable mesh woven fabric with solid durability. a lightweight and nicely flexible outsole, a comfortable padded collar, soft shoe lining, and a secure lace-up system. The shoe is great for daily casual wear, playing and good for developing an interest in running.
Read more
Durable
The shoe gives durability when used in context, though it is robust it has reasonable limitations. The outsole gives flexibility and the upper construction of the shoe has a durable mesh system with fair breathability while being made from a hard wearing material.
Protective
The shoe has a soft comfortable protective lining, a padded protective collar, and memory foam for more comfort. The outsole offers a nice level of protection against sharp objects and the lace up system will tie up securely to ensure protective stabilizing FIT.
Cost
The price is average and represents a fair and affordable investment for children running shoes.
9

. Hawkwell Casual Breathable


Offers a simple and lightweight ride
The simple design of the shoe makes them perfect for daily usage
The shoe has an overall great fit
Sizes are larger than advertised
Colors fade over time
The Hawkwell Casual Breathable running shoe is going to appeal to a wide range of boys who are looking for a minimalist yet highly functional shoe.
Read more
Casual
The design of this shoe is versatile, making it perfect to wear to school because it can be used in gym class and at recess.
Protective
This shoe also features Phylon EVA foam in its midsole, which causes this shoe to feel firmer against the ground than other shoes that have been featured on this list.
Cost
This shoe is extremely affordable when compared to other shoes that are on this list. They also offer an ideal amount of versatility and functionality for young boys.


Comfortable and cushioned yet lightweight
Breathable, yet are able to retain heat on cooler days
Perfect for those who have wider feet
Laces come untied easily
Disappointing underfoot grip
The technology in the New Balance KJ888V1 has been designed with is sure to make your child's foot feel light and comfortable during his run and throughout the duration of the day.
Read more
Midsole
The midsole of this shoe is designed with an IMEVA foam. IMEVA stands for Injection Molded EVA foam. This type of foam is more expensive to produce than a compression midsole and promises to provide the shoe with enhanced bounce and responsiveness. Additionally, IMEVA midsoles are typically lighter in weight than ones of the compression molded variety.
Cushion
In addition to the IMEVA midsole, this shoe is also built with the same ABZORB technology that we saw in the KJ990 model of the same brand. This provides even more cushioning than the IMEVA foam on its own.
Cost
This shoe is moderately priced compared to the other shoes on this list. However, for developing feet, it is always a great idea to get the right shoe for your child's growth.
Criteria Used for Evaluation

Fit
The fit is the most important thing to consider, along with comfort. Make sure the shoe provides your son with a secure fir without it being too tight. If it's too small it causes blisters, compresses the foot too much, and lead to injury and discomfort. If they are too large it can lead to chafing and diminished performance. Take a look at the lacing system and make sure it allows for adjustments and make sure they have enough room in the toe box. Lastly, have your child try them on in the afternoon or after exercise because that is when their feet are at their largest–this is important because their feet will expand during their run.

Comfort
Comfort is important to everyone, and it will be especially difficult for your son to foster a love for running if he is not comfortable. Before making your purchase have your son try them on and run around a bit. As their parent, it's your responsibility to check how well the shoe fits your child. Make sure you know if the overpronate, how they run, and take into account how much they will be running.
Running is one of the best workouts out there and it is especially easy for little ones to pick up–after all, they already have a ton of energy to burn. Just like adults, kiddos need the right shoe for them. One that provides comfort, support, and stability–so they can perform to the best of their ability and nourish a love for running and physical activity. This is why we took our time when compiling our list of top 10 best running shoes for boys.
Cushioning really depends on your child's needs. Many will argue children need ample cushioning, while others insist their running shoes should be minimalistic and allow for natural movement. While cushioned shoes allow for shock absorption, increase support, and provide stability, this does not mean every child needs this. Some may need a minimalistic shoe that does not allows for their natural movement. Be sure to consider your child's anatomy as well as their own personal preference. Talk to them and have them try on as many shoes as possible before making your purchase.

Outsole
When looking at the outsole of the shoe, make sure to consider the terrain your son will be running in. Road trainers have features designed for pavement and trail runners have features that will help you tackle technical terrain that you can't wear your road shoes for. It's important to make sure they are durable and effective enough to get through the environment they are in. Good motion control is an important factor that will make your runs more effective and improves your performance. It encourages your foot's natural movement and they can't be to stiff to do this. in having a good run.
Foot shape is an important factor to consider because it allows you to find the ideal running shoes. It is specifically important to find the right pair of shoes for your son–and you need to remember they have their very own unique foot shape and type. Make sure to consult an expert at a sporting store to find the right shoe for your little man!

Motion Control
Good motion control is an important factor that will make your runs more effective and improves your performance. It encourages your foot's natural movement and they can't be to stiff to do this.  in having a good run.
Different styles of running, foot anatomy, and personal preference all play a part in support. Take a look at some important factors to consider here.
Pronation: Different degrees of pronation ( overpronation, under pronation and normal pronation) require specific features in their running shoes.
Distance: More support is needed for athletes who run farther and for longer periods of time. This allows for more power, strength, and comfort during your run.
The weight of your child: The heavier you are the more support you need.

Value
Even boy running shoes come at different prices–and more expensive doesn't always mean better. This factor takes into account the brand, style, features, durability, and effectivity and we weigh it against the overall cost of the shoe to determine its value. Make sure to consider your budget here as well, before making your purchase.
Expert Interviews & Opinions
Most Important Criteria
(According to our experts opinion)
Experts Opinion
Editors Opinion
Users Opinion
By Default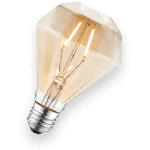 Leave Some Room To Grow
When picking out a pair of shoes for your boy, don't worry if they have a bit of extra room in them. Just tighten their laces to the point where they stay securely fastened to his feet. As he gets older, his feet are going to grow a bit more and fill out those shoes. In fact, buying a pair of shoes that are a half size larger can save you money since you won't need to replace them so soon.
Safety First
The most important thing when picking a pair of shoes for a young boy is safety. Children are inherently curious and are drawn to new experiences and situations; this can lead them into dangerous environments where visibility is low. To prevent your child from getting injured, look for shoes with reflective elements or lights.
Other Factors to Consider

Weight
This is important, especially if your son is considering racing. Lightweight shoes are best for race days while heavier shoes, such as stability shoes, provide features you need but aren't the best for speed.

Use
There are different types of shoes to choose from, all of which are designed to fit different needs, running styles, and environments. Once you have figured out what type of racing your child wants to partake in you will be able to pick the right type of running shoes for them.

Drop
This will depend on your son's anatomy and the type of running they want to do. A zero drop shoes allowed for more natural movement and speed while a higher drop allows for more stability, cushioning and support.
Frequently Asked Questions
q:
How often should I replace my son's running shoes?
a:
While running shoes can last from 300-500 miles, it's important to replace your child's more frequently since they may also wear them for daily activities.
q:
How should my son's shoes fit?
a:
Here's how to make sure that your son's running shoes fit properly
Wiggle Room – You should have about a thumb's width of room between the end-tip of your son's longest foot toe & the front of his running sneakers or shoe.
Hold It – Look for a secure, comfortable fit through the midfoot.
The Heel Deal – There should be little or no slipping at the heel.
q:
What is the difference between half a shoe size and the whole shoe size?
a:
Half sizes are commonly made, resulting in an increment of 1⁄6 inch (4.23 mm).
q:
How do I figure out my child's size?
a:
To measure your son's foot measure the length of their foot and reduce the number by 1/5 of an inch or 5 mm.
Subscribe to our newsletters