Our Favorite Wrist Compression Sleeves Reviewed & Compared
last updated
Oct 13, 2019
If you're on the hunt for the top wrist compression sleeves, then you've come to the right place. For those of you who want to speed up your
recovery
, these compression sleeves can be a game-changer, so make sure to take a close look at all of them.
Whether you're trying to prevent future injury, or are on the mend, you'll find the best wrist support compression sleeves will effectively reduce any swelling you may have, diminish any pain you may be experiencing, and put you back on the road to recovery in no time.
With all of the selections currently available on the market, we know how difficult it can be to find the right wrist compression sleeve. To make the process easier, we've researched and reviewed the best options, so you don't have to.
In a Hurry? The test winner after 10 hrs of research

CopperJoint
Why is it better?
Comfortable
Offers great support
Copper infused
Reduces pain and inflammation
Speeds up recovery
Allows for a full range of motion
Odor resistant
Moisture-wicking
Breathable
In a
Hurry? Editors choice:

Test Winner: CopperJoint

3
Researched Sources
1.1K
Reviews Considered
10
Hours Researching
16
Products Evaluated
Compression
Support
Materials
Motion Control
Value
By Default
Top 10 Compression Wrist Support Sleeves



Comfortable
Offers great support
Copper infused
Reduces pain and inflammation
Speeds up recovery
Allows for a full range of motion
Odor resistant
Moisture-wicking
Breathable
The CopperJoint wrist compression sleeve is a good fit for anyone looking to improve their recovery time and increase their blood circulation. It is infused with copper, which helps minimize inflammation and aids in injury prevention and speeds up your healing time.
Read more
Compression
This wrist compression sleeve, by CopperJoint, offers excellent compression—enough to improve your blood circulation, minimize any inflammation you may be having, and reduce pain associated with any wrist injury you may be dealing with or recovering from.
Support
In terms of support, we found that this compression sleeve offers lightweight and efficient compression support. It also delivers copper ions to your wrist to assist with pain relieve and speed up recovery.
Materials
As the name suggests, this wrist compression sleeve is infused with copper to optimize your recovery. It is also composed of odor-resistant and moisture-wicking material that will ensure you stay cool and dry. It is breathable, lightweight, and temperature regulating—so, you can wear it during any season of the year.
Motion control
The CopperJoint wrist compression sleeve is awesome because it provides excellent compression and support without sacrificing motion control. It allows for optimal flexibility and a full range of motion, so you can wear it through all of your activities and workouts, no matter how intense they are.
Value
If you decide to get this wrist compression sleeve, you will be able to choose from small, medium, large, or extra-large. It comes at a pretty cost-effective price for a copper-infused sleeve however, you will only get one with your purchase. So, if you need one for each hand you will need to buy them separately.



Multiple color choices
Excellent compression
High popularity
Reliable brand
Popular sporting equipment manufacturer EvoShield has designed their own wrist compression sleeve, built to provide enough compression to relieve pain but with a light enough weight that it can be used while engaging in physical activity. It accomplishes what it sets out to, albeit in a way that may confuse some customers.
Read more
Compression
An extremely simplified design offers a level of compression that is highly adjustable while avoiding the common pitfalls that come with it. When picking an accurate size, the sleeve will already provide a comfortable level of compression, but an extra velcro strap is available for those who need a bit more.
Support
Due to the minimalist construction of this wrist strap, no additional support devices have been added to the construction. The above average compression offered by the generous forearm coverage and adjustable strap should hopefully provide enough support for the majority of customers.
Materials
Despite looking unremarkable, the material used in this sleeve is surprisingly impressive. Solid neoprene is used for the part that goes over the forearm, which is able to store heat and resist tearing. This strap also comes in a variety of color options, which is something no other wrist sleeve on this list can say.
Motion control
Whether it's being used to relieve pain from arthritis, recover from a broken wrist, or just as a method to prevent muscle strain, this EvoShield product receives the highest marks from the customers who have left online reviews. The only real complaints levied are that they can run a bit too tight and that they can accumulate odors over time.
Value
The price for this compression sleeve is high, considering just how little material has been used in its construction. However, the EvoShield brand is reliable, so you can rest assured that you are paying for a quality product that won't give out on you.
3

. Pure Compression Copper



Sold as a pair
Great price
Excellent support
Minimizes pain thanks to the copper-infused yarn
Odor resistant
Moisture-wicking
Breathable
Here we have another compression infused wrist sleeve that will speed up your recovery time and reduce your pain and inflammation. These are really comfortable and easy to slip on and off, so you don't have to worry about struggling every time you go to put them on.
Read more
Compression
As far as compression, these are an excellent option for anyone looking to minimize their swelling, reduce any inflammation they may have, and improve their circulation and recovery. The yarn in these wrist sleeves is infused with copper, which provides you with pain relief all over the wrist area.
Support
When it comes to support, these compression wrist sleeves are one of the best. They are perfect for anyone who suffers from Carpal Tunnel. They are also an excellent choice for anyone who needs additional stability in the wrist, to ensure they don't roll easily.
Materials
These sleeves are made of high-quality and durable material. They are breathable and moisture-wicking—so you don't have to worry about them getting soaked with sweat. They are infused with copper for maximum pain relief and also made with odor-resistant material.
Motion control
If you need a pair of sleeves that won't inhibit your range of motion, these are the perfect fit. They are easy to slip on and off and are flexible enough to use in any activity. They come in small, medium, and large—so make sure to get the right size.
Value
The best part about these wrist compression sleeves is that they are sold in pairs—which makes them the perfect fit for those of you who need additional wrist support on both hands. They are also cost-effective, so they will work for anyone on a budget as well.
Comfortable compression
Highly breathable
Easily secured
While this sleeve doesn't contain any precious metals or special wrist braces, it still has a lot to offer for the individual experiencing wrist pain. A highly ventilated fabric design offers long-lasting comfort with variable amounts of compression, all at a reasonable price.
Read more
Compression
This wrist sleeve offers different levels of compression for different areas of the wrist and lower arm. The parts with the greatest degree of compression are all along the wrist, with the forearm and lower hand region featuring lighter compression. This is an excellent compromise between effectiveness and comfort.
Support
While no extra support plate or splint has been added to this compression sleeve, the full coverage it offers helps to provide a small degree of support. In addition, a separate thumb sleeve helps to secure this product to your arm without the need of extra straps or clasps.
Materials
The material used for these compression sleeves is impressive for a couple of key reasons. One is that the micronylon and lycra mix used for the compression fabric is highly ventilated, preventing sweat from accumulating over longer periods of time. The other is the variable degrees of compression offered on different points of the sleeve, which is only possible due to the high versatility of this fabric.
Motion Control
Customers have been very happy with the relief they experience after wearing these sleeves. Although there aren't as many reviews as some other products, those who took the time to leave one have expressed their approval. One common criticism is that the sleeves can run a bit small, but they will adjust over time to become more comfortable.
Value
One aspect of this product that may dissuade some customers is the fact that it costs roughly as much as a copper-based compression sleeve without containing any copper. This may appear to be too expensive for what is offered here, but the truth is that the Orthosleeve WS6's price is very reasonable for what it features.
5

. Copper Compression Gear



Available in small, medium, and large
Highest copper concentration
Reduces pain and inflammation
Speeds up recovery
Comes with a 100% satisfaction guarantee
Provides excellent support
Sizing runs small
Not as durable as other wrist sleeves
Here we have another copper infused compression wrist sleeve available on our list! It is no surprise that this one made the cut given how effective and efficient it is at reducing your pain and inflammation. If you want a comfortable wrist sleeve, the copper compression gear sleeve is a great one to consider.
Read more
Compression
These wrist sleeves offer enough compression for anyone who needs to improve their blood circulation and reduce any pain and inflammation that may be occurring at the time. They are also really comfortable—so even if you have never used any type of compression sleeves, you will get accustomed to them quickly.
Support
If you suffer from tendonitis, carpal tunnel, arthritis, or have injured joints or muscles (to name a few) you will find that these wrist sleeves offer optimal support. In fact, these sleeves are a great option for anyone who has weak joints or muscles in the wrist or wrist area.
Materials
Made with copper nylon, these compression wrist sleeves will ensure that your recovery is accelerated, so you don't have to spend forever waiting to get better. They also have the highest concentration of copper when compared to other copper-infused wrist sleeves.
Motion control
These sleeves allow for a full range of motion and don't impede on your flexibility whatsoever. They are versatile and a perfect option for all activities—so you can literally wear them all day if you need to.
Value
If you are on a budget, you will love these sleeves! They come at a great price and are sold in pairs—so if you need one for both wrists, then this is a great way to go. They also come with a 100% satisfaction guarantee, so you can return them if you decide they don't work for you.



Versatile
Comfortable
Moisture-wicking
Breathable
Offers great support
Odor resistant
Great price
Not as durable as other selections on our list
The Thx4COPPER compression wrist sleeves are yet another copper-infused option on our list. These sleeves are made for both men and women and offer the right amount of stability and support you need to recover quickly and get back to the activities that you enjoy doing.
Read more
Compression
When it comes to compression, these wrist sleeves offer just the right amount of compression and pressure to ensure that you recover much faster. It is versatile and comfortable enough to be used for a variety of activities and can be used all day if necessary.
Support
If you need a good bit of support, these wrist sleeves offer just that. They are great for a range of activities—from typing to weightlifting—and provide enough support to minimize any stiffness and soreness in your muscles. They also provide enough support for those of you who may be dealing with a sprained wrist.
Materials
These compression wrist sleeves are made of Nylon, Spandex, and Copper Nylon. Their fabric is infused with copper, patented by this company, and is also odor resistant for up to 4 days! It is breathable and lightweight, so you can count on it to keep your hands and wrists cool and dry throughout the day.
Motion control
As I mentioned earlier, these compression wrist sleeves are really versatile and can be used for a variety of activities and for an extended period of time. They are flexible enough to allow you to use them in any situation and won't restrict your range of motion.
Value
These sleeves are available at an excellent price. They are one of the most affordable selections on the market right now and are well worth the cost.



Comfortable
Supportive
Breathable
Infused with copper
Odor resistant
UPF 50+ protection from the sun
Not as durable as other wrist sleeves
The Tommie Copper compression wrist sleeves are available in several different colors to choose from, so you can pick and choose which one you like best—especially if you will be wearing them often.
Read more
Compression
When we took a look at the compression offered by these wrist sleeves, we found that they offer a great deal of compression and pressure without sacrificing comfort. The compression level of these sleeves will ensure you stay pain-free throughout the day while also improving your recovery time.
Support
If your joints need additional support, these wrist sleeves offer just the right amount of compression. You can wear these all day and count on these sleeves to provide you with the support and stability that you need.
Materials
These wrist sleeves are made of copper polyester and spandex. The sleeve is infused with copper and zinc relieves your pain. They are odor-resistant and offer UPF 50+ protection from the sun as well.
Motion control
For those of you who are worried about your motion being restricted, you will be happy to hear that these sleeves won't impede your flexibility. You will have a full range of motion and can use them for a variety of different activities.
Value
The best part about these compression wrist sleeves is that they are sold in pairs, so you will have one for each of your wrists. They come at a great price, although, if you choose a certain color they might get pricey.



Excellent compression
Durable material
Full range of motion
Intended for use during physical activity, Zensah's compression sleeve fits snugly but comfortably on your wrist. The tear-resistant material provides a full range of motion perfect for use while playing golf or lifting weights, but the lack of more substantial wrist support can turn off those with more serious conditions.
Read more
Compression
This wrist sleeve was designed first and foremost to provide compression for your wrist and forearm while wearing it. The measurements listed when determining what size to purchase will ensure that you wear a sleeve that provides enough compression to keep all your parts in the right place, but not so much compression that wearing it for long periods of time will be uncomfortable.
Support
The compression granted by this sleeve will provide some support from swelling along the wrist and forearm, but no splint or plate has been added to prevent wrist movement. While this does result in a greater degree of comfort, this lack of support will ultimately discourage individuals suffering from carpal tunnel from appreciating this product as much as sleeves that do contain this feature.
Materials
This sleeve was designed to be used while performing certain physical activities, such as golfing or weightlifting. Because of this, a high degree of durability is present in the construction. The material used is a combination of nylon and spandex, which offers enough pliability to fit well but also to retain its shape when it isn't being used. It would be very difficult to rip or fray this material unless you were really trying to, but it is still possible.
Motion Control
Although it isn't as popular as some other brands, this compression sleeve has a decent amount of positive feedback online. Many customers have left favorable reviews for this product stating that it provided a comfortable level of compression and found it helpful for treating pain from a broken wrist and from carpal tunnel.
Value
This isn't the least expensive wrist sleeve you can buy, but it also isn't the most expensive. For the same price, customers can find sleeves with additional features such as a splint or plate. However, the overall design of Zensah's sleeve makes it ideal for all-day wearing while offering greater protection for the forearm. This results in good overall value for the price.



Fun colors and styles
Lightweight
Breathable and soft
Allows for full range of motion
Lack of support
Not adjustable
The playful hive pattern and the bright colors of the SPARTHOS wrist sleeves make they stand out, but they aren't just a pretty face when it comes to compression and comfort. At a very affordable price, you can get pain relief in a pair of sleeves fitting for any setting.
Read more
Compression
With a mild to moderate amount of targeted compression, these are great for those struggling with circulation or injury issues. They aren't adjustable, so there's not much control over the amount of compression they provide, but they do cover a larger area than some wrist wraps and thumb braces.
Support
Although the pressure these sleeves may provide is good, the support is definitely lacking. They are not reinforced or padded and are meant to be more comfortable and soft so you can wear them in a variety of settings.
Materials
Made with elastic and breathable yarn, these wrist sleeves are meant to go anywhere with you. Whether you're at work, at the store, at the gym, or lounging at home you'll be able to wear this in comfort. The seamless design is meant to provide compression consistently, and they are meant to feel like a "second skin".
Motion Control
There were over a hundred reviews on this product with plenty of satisfied customers giving feedback. Many people reported using this compression sleeve helped with hand numbness and pain. Some complained of sizing issues but most said they were glad to have the pain relief.
Value
These sleeves aren't too pricey, and they do come in a pair whereas some of the less expensive options on our list have to be purchased separately.



Designed by an orthopedic surgeon and patented
Very effective at healing and preventing wrist pain
Comfortable
Well-made out of quality material
Not ideal for use during sporting activities because of lack of tons of support and compression. Better for healing
This option was designed by an orthopedic surgeon and are patented. They're great for people who spend a lot of time on the computer and work well to help alleviate wrist and hand pain, as well as carpal tunnel symptoms. They are well-made from quality materials but it should be noted that they run a little small and don't have a ton of compression or support if that's what you're looking for.
Read more
Compression
These have about a medium level of compression. People who use them for improving their hand and wrist health due to overuse from the computer should be very happy, but if you're expecting a firm amount of support there are better options.
Support
These don't give a lot of extra hold but that's not exactly what they're designed for.
Materials
Well-made out of high-quality lycra, users reported these have good longevity and are comfortable.
Motion Control
Unlike some other options, these are better suited to computer use than highly active support for sports.
Value
This one is a little more expensive than other options but users were satisfied with how much they paid because of the quality and effectiveness at healing and preventing wrist pain.
Criteria Used for Evaluation


Compression
Make sure your wrist sleeve provides you with the right amount of compression you need--too much or too little won't allow you to get the maximum benefits.
This one goes without saying. There's no point in purchasing a wrist compression sleeve if it doesn't provide the right amount of compression. Products were judged based on how comfortable and effective the compression was when worn. Some features that were related to compression (adjustability, ventilation design, and temperature control) that went above and beyond were given higher rankings.
Compression has been scientifically proven to help our bodies heal faster. This is because it increases blood flow to the areas under compression. The fresh, oxygenated blood moves into the affected areas and the old blood is cleared out and healing is sped up. It also helps to prevent swelling and inflammation after surgery or an injury.
Obviously, you don't want so much compression that blood flow is restricted, so please keep that in mind when choosing a product and definitely when putting it on. Listen to your body. If it's uncomfortable to loosen it or think about finding a different option. Some of the products on this list are designed more for supporting your wrists while you're working out, running, playing tennis, etc.
These tend to have more compression. Others, such as number 10, the Imak Wrist Wrap, are designed to help heal wrists and hands after surgery or for people dealing with carpal tunnel issues due to overwork at their desk jobs. Before you make your decision, just make sure to consider what your specific needs are to ensure you are getting the right wrist compression sleeve to fit your needs.


Support
Having the right support will aid in recovery and prevent any future injuries.
In addition to providing a necessary amount of compression, it's important for a wrist sleeve to support the wrist so you don't get injured again or worsen an injury while recovering. The more support a wrist sleeve offered, the better their score was in this category. Extra points were given to products that implemented copper and points were taken away if mobility was too severely limited.
Keep in mind your intended use however before buying and while you're looking at this score. If you're looking for a product that will help prevent carpal tunnel syndrome while you work a desk job, for example, you won't want something that includes splints and other features that increase support but decrease mobility.
All you might need is some gentle support and compression to increase blood flow and decrease swelling and inflammation. Some people with consistent wrist issues like to have a couple of different supports for different uses. They'll have one product with a plastic or metal splint that offers a lot of support--like a brace--for when they're playing sports or working out for example.
However, many people rely on compression wrist sleeves while they train. The compression sleeves on our list give you the extra support you need without taking away from your full range of motion. Many braces with splints will help you heal, but they will limit how much you can do. Compression wrist sleeves are a perfect option for those of you who don't want to give up or limit your daily activities.


Materials
The material your wrist compression sleeves are made of can make it or break it.
Many different types of material are used in the construction of compression sleeves. Some are better than others, and this category judges which products have the best material in their design. We favored those with more durable materials and steered clear of those that are fragile or uncomfortable.
Other design aspects considered when judging this category include material that is heat-retaining or anti-microbial. The most common materials that compression sleeves are made of are elastane, lycra, spandex, nylon, polyester, and/or a blend of two or more of these. A blend of spandex and polyester will be breathable because of the polyester and give good support and compression because of the spandex.
Every company has its own blend of fabrics that they like to make their products from and for various reasons. The important thing is that the product is well made because the fabric is more or less the same for the most part if we're being honest and will often times come from the same manufacturer.
All of the products on this list are made with good-quality materials or we wouldn't have put them on here. Some are still better than others nonetheless, so check out the score we gave each option. If you know your skin is allergic or sensitive to any specific materials make sure you take a close look at what each compression sleeve is constructed from--just to be safe.


Motion Control
Although your range of motion will be limited, you should still be able to participate in your favorite activities.
The positive aspect of a wrist strap having additional support is that more painful injuries can be soothed while wearing it and further damage can be prevented. However, this comes at a cost of your range of motion, which can be annoying if you are only experiencing a minor sprain and simply need to protect your wrist for a few days.
Sometimes it isn't a bad thing to wear a wrist compression sleeve that doesn't have a splint since you can usually wear these while still performing basic physical activities. This is a factor where the user may or may not want a product with a lot of motion control depending on the intended use.
Think about whether you'll be using the product for use during sports and other similar activities or if it's more for light use and help with healing. If you do not need a wrist brace with splints, a compression wrist sleeve may be the perfect option for you because it is still really flexible. Since it is constricting and tight, it will still limit your range of motion a bit--but not anywhere as much as a brace does.
If you are recovering a sleeve may be a perfect fit--but if you are newly injured, make sure to consult your doctor first. Some of the compression wrist sleeves on our list also offer more compression than others. Keep in mind that the more compression the sleeve has, the less your range of motion will be. So, choose wisely.


Value
Value is more than just budget, you need to get a lot of positive benefits from your compression wrist sleeve.
To be fair, the price of a wrist sleeve isn't a determining factor regarding its overall quality and effectiveness. However, when looking for an ideal product for customers to buy, it's important to consider the value factor and whether or not the wrist sleeve is worth the price listed. Keep in mind that just because one wrist sleeve is more expensive than another one, that doesn't necessarily mean it is better.
You also will want to take into account whether or not you'll need to buy a arm support sleeve and factor that into the cost. More than likely you will only need one wrist compression sleeve unless you participate in wrist intensive activities on a regular basis. Some compression wrist sleeves are sold in pairs, so that is definitely an option available to you.
Although the price is not the most important factor to consider, it is important to recognize that many of us may be on a budget. If this is you, then you will need to make sure you only look at the wrist compression sleeves that you can afford to begin with. At the end of the day, regardless of the price, you want to make sure your investment is worth it.
Expert Interviews & Opinions
Most Important Criteria
(According to our experts opinion)
Experts Opinion
Editors Opinion
Users Opinion
By Default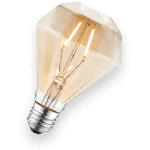 R.I.C.E.
With minor injuries, the most common procedure is to follow the RICE protocol. RICE stands for Rest, Ice, Compression, and Elevation, and is the best way to immediately treat any minor injury sustained when running.
Rest and ice are the easiest steps to take care of immediately while compression can be more difficult to accomplish and will often be a long-term treatment.
Make sure you buy one for the correct hand
Most of the products on our list come in either right or left-hand options. Be sure to order the correct one for the wrist you intend to use it for. You may also want to buy one for each hand to make sure you're covered when you need it.
Wash it regularly
We highly recommend washing your wrist support sleeve regularly according to the manufacturer's recommendations so that it doesn't start to smell bad. Your friends and family will thank you.
Other Factors to Consider


Overall Fit
Compression sleeves made of more material or with more features will often be thicker. This can make it hard to wear them underneath the sleeves of a shirt and can result in a sweaty forearm if they are worn for long periods of time. For these reasons, customers in warmer areas who have minor wrist injuries may want to consider just how bulky each compression sleeve is before making a purchase.
Some customers may be allergic to the materials used to make some of these wrist sleeves. If you are sensitive to latex, rubber, copper, or neoprene, you'll want to consider what material was used to make any compression sleeves you're considering buying. Failing to account for any allergic reactions can result in increased swelling and skin damage if adequate caution isn't exercised.
Lastly, when you consider the overall fit of your compression sleeves, you will want to make sure you order the right size, to begin with. Yes, some are available in a one size fits all option--but this is not the case for all compression wrist sleeves. If you are in the store, try them on. If you are ordering online, make sure to refer to the size chart before making your purchase.


Bottom Line
You'll want to think about when you'll need your wrist support compression sleeves the most and whether investing in multiple types of supports will be useful. Some people find that wearing a comfortable compression sleeve while they sleep helps reduce their pain during the day.
You might only need to wear support while at work or while working out to prevent excess movement and help with recovery for your activity throughout the day. Everyone's needs will be different, so think about what will help you most before you buy. It can also be useful to read through real customer reviews to see what other people found most helpful.
You may find that there are people with similar circumstances to your own and you can get useful tips and tricks just by reading what they had to say about the products they bought. At the end of the day, you want to make sure you invest in wrist compression sleeves that will fit your needs. They should be comfortable, supportive, breathable, and--of course--provide you with the compression you need.
Whether you are recovering from an injury or preventing one, the right compression wrist sleeves won't hinder you and help you perform to the best of your ability. So, before making your final choice, make sure you are picky about the compression sleeve you decide on and, if you are on a budget, make sure the price is right.
Frequently Asked Questions
q:

How do I wash my brace?

a:

Different wrist braces and compression sleeves will come with specific instructions on how best to wash them. Most basic compression sleeves can be machine washed, but some of the braces with metal splints or additional features will need to be hand-washed. For these, the best cleaning method is to use warm water mixed with antibacterial soap or a mild disinfectant.
q:

Will I lose blood flow if I wear a compression sleeve?

a:

If your compression wrist sleeve is the right size for your arm, you can wear it for several hours at a time without losing any circulation. If you start to feel your arm going numb after a few minutes of wearing a compression sleeve, then it is too tight and you should adjust it in order to avoid losing blood flow.
q:

Can I exercise while wearing a compression sleeve?

a:

You are able to continue exercising or performing regular physical activity while wearing most basic wrist compression sleeves. Activities such as weightlifting and playing golf will usually be possible and if you're looking to be able to do activities like these with your wrist sleeve on you should definitely choose sleeves with less support or bulk.

Wrist support compression sleeves with a wider range of mobility will help you keep up with your regular exercise routine.
q:

What size compression sleeve should I wear?

a:

Different manufacturers will have different charts helping you to determine what size of compression sleeve you should wear. These can usually be found on the product descriptions or on the manufacturer's website. You may need to use measuring tape in order to find out your exact wrist size.
q:

What is the benefit of a copper compression sleeve?

a:

Copper-infused compression clothes have grown in popularity with claims that they will somehow increase your health and wellness. There's some merit to the effectiveness of this kind of gear--compression clothing can help with workout recovery, circulation, and performance while running.

There's even truth to the claim that copper can be beneficial because of the long since proven anti-microbial properties of the metal, but in such small quantities, it's hard to tell if that has many effects on the quality of the clothes. Additionally, wearing compression sleeves that are infused with copper or other metals can increase the durability, making them harder to tear.

But many of the claims made by manufacturers of copper-infused products are exaggerated when it comes to the healing potential of these kinds of clothes. It's best to go off of the other perks and benefits that "copper-infused" products will provide you than just the claim that they contain copper. However, the best wrist support compression sleeves don't have to have copper.
Subscribe to our newsletters