10 Best Treadmill Desks Rated
last updated:
Oct 31, 2019
Whether you work from home or have an office you spend most of your day in, the best treadmill desk may be perfect for you.
If you spend a lot of time sitting at your desk—even if you're living the dream and doing what you love—you may want to consider investing in the best treadmill desk for you.
Runners
and athletes, specifically, find sitting at a desk all day makes them restless so the best treadmill desk will help you combine your love of training with your day job!
So, if you want to prevent
weight gain
and keep your
metabolism
working, then we recommend you take a look at the best treadmill desks on our list below.
This is the best product on our list that is currently in stock:

Lifespan TR800-DT3
Why is it better?
Compact
Space saving design
Motorized
Displays steps, time, distance, calories, and speed
Compatible with all standing desks
Portable
In a
Hurry? Editors choice:

Test Winner: Lifespan TR800-DT3

15
Researched Sources
1100
Reviews Considered
12
Hours Researching
10
Products Evaluated
Ease of Use
Stability
Advanced Features
Portability
Value
By Default
Our Top 10 Best Treadmill Desks
Criteria Used for Evaluation


Ease of Use
Having a desk treadmill that's easy to use is super important. You don't want to be futzing around with your machine while you're trying to get your work done, and we don't think your boss would appreciate that anyway. Also, if it's easy to use you'll use it often and improve and maintain your fitness while increasing your work performance as well, which is what we want for you.
The final thing to think about when it comes to how easy one of these is to use is how difficult it is to assemble. Some of the products on our list come ready to rock straight out of the box, all you need to do is plug them in. Others will need a little bit of assembly. And while we did our best to only include treadmills that are easy to assemble, in the end, we prioritized other factors, because we have confidence in you to get the job done!


Stability
Since you'll be working while using your treadmill, and you definitely don't want to spill your coffee on your work or have the desk vibrating or otherwise doing something crazy while you're on your grind, it's super important that the machine you buy is stable. Some of these products have an integrated desk and are specially designed to remain stable despite being attached to a machine with parts moving at a relatively high speed.
Some of the models on our list, however, are stand-alone products that you simply place underneath your desk. Since they're not touching it, these won't vibrate your desk, but that doesn't mean they're inherently stable either. It's important to buy a high-quality machine that you'll feel solid and stable on so you can get your work done without distraction.


Advanced Features
Choosing a treadmill desk doesn't mean you have to sacrifice your favorite workout options to add a place to get your work done. You can still find excellent treadmills that have all of the bells and whistles. This means they can have preprogrammed workouts, do the incline, count your calories, and keep track of your distance. Being able to see how far you're going and what pace you're working with can be hugely motivational for someone who's trying to lose weight or improve their times. Running is all about consistency and building up that level of conditioning. It becomes twice of empowering when you can do this while making a living!
Runners, especially those from the younger generation, can't live without applications such as Twitter, Facebook etc. Many treadmills can integrate with them and you can publish your walking/ running results in the media and compare them with the results of your workmates. Many runners also prefer to have treadmill database in it. They can keep all their records, they can compare their results from other days and that helps them to stay motivated.


Portability
Here comes a factor that is very important for those runners who want to purchase a treadmill desk. We are aware that there is special facilitation to make it easier for you to hide the treadmill and move it to the other room but it still may be very hard to do. If you want to run in the house but still in the fresh air, you can put your desk treadmill on the balcony. This may be a fantastic option to breathe some fresh air, work, and practice at the same time.
You will find that there are portable motorized and manual treadmills. Portability doesn't mean that they are not heavy just that they are easy to move and put where you want them. Under desk treadmills are a great portable option if you don't mind having a treadmill that doesn't attach to your desk.


Value
This is something that's definitely worth considering. If your company buys treadmills for its employees or even if you buy it on your own, you must check the price. This is because there are a lot of treadmills with many additional applications that you might need so you shouldn't have to pay for them. Because of these applications or additional functions, the price gets higher.
You need to be sure that the treadmill you've found won't be too much for your budget. It's recommended to search for products on sale, you can save more money than you think. We know that it is cool to buy running gear but treadmill desks aren't a small purchase.
It is a big decision, and some people save for months only to get a substandard treadmill. We know that buying things online may be difficult for many people. They want to touch and feel the object, it is said that people develop a special bond with products, particularly expensive ones, that it's obvious to them that they must purchase the product. This may sound strange, but it happens. It's really worth seeing the product in a local store and then you can buy it online.
People who don't trust the advertisements and want to have a proof that they can get help whether something is wrong with the desk treadmill, they search for products with a guarantee. This is a good way of thinking, especially for runners because it's obvious that they're going to use the treadmill very often. It is very significant for runners to check for how many years is the guarantee. Why? Because usually different parts of the treadmill have a different period of guarantee. When you search for it, it's good when the longest guarantee is for the motor.


Speed
While training, it's rather obvious that you want to run like during the race. If you want to buy a treadmill that will be used only with a desk- it means that you won't run on it and you will use it only in your office, you can find the treadmill that doesn't have these highest speeds that most professional treadmills do and you can save some money. On the other side, if you are planning to use the treadmill not only to work but after hours, you want to disconnect the desk from the treadmill and want to run, it's good to find the stable professional desk.
Keep in mind that motorized treadmills are the best for controlling our speed and pace. If you want to save money, however, you may want to go with a manual treadmill--but keep in mind that your stride is what controls the speed of the manual treadmill so it won't be able to dictate your pace or keep the speed consistent for you.


Features
USB Charging Ports
This is a thing that you won't think about the first time when choosing the best product. So why is the USB charging ports are so important? It's because you can connect devices like a smartphone or tablet to your treadmill. Why would you do that? Because you can send the information from the database of the treadmill to your device, you can save all the records on the device and share your results.
Attached Or Unattached Desk
It's not so important but for most demanding buyers it may be a significant factor. You can search for a treadmill with desk already attached or sometimes there are special desks to fit your treadmill. We would recommend buying a treadmill and desk at one blow. This will provide stability to the desk and it won't move during use--so if you seek stability make sure to take this into account.
What About Cables?
While it's not the most important thing while searching for the best desk treadmill, you should still consider it. If you're going to use the treadmill in your office, your boss may not be happy if he/she sees a lot of tangled cables on the floor. The best option is when there's one main cable who is kind of built-up on the treadmill. You only use a plug to put it in the socket and your office still looks great.
Expert Interviews & Opinions
Most Important Criteria
(According to our experts opinion)
Experts Opinion
Editors Opinion
Users Opinion
By Default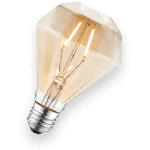 Balance both ways
Using a desk treadmill for a portion of your workday sounds like a great way to get your steps in. Just remember that you won't be walking all day (that would be exhausting!), so whatever you buy should be versatile. There are treadmills featured on our list that work for both walking and running as well, so if you want something you can use for work as well as your daily workout you should take a look at those.
Decibal level
Some treadmills can be really noisy, even if you are just walking on them slowly. Whether you plan on having your treadmill desk in your private office or in a space with your coworkers, you are going to want to make sure you pick something that isn't super noisy and distracting. Most of the options on our list are pretty quiet, but of course, some are quieter than others.
Easy Access
One of the biggest challenges people today have when it comes to working out is the time that is needed to get it done. They know they need to workout but finding time is simply impossible with a full work and family schedule. So using these desk treadmills makes it easier to get your work done while also working in some great workout time as well. They are easy to use and can help you find the balance between work and fitness so get one today and see the difference they can make for yourself!
Talk to your doctor
Before starting any workout routine, you should talk to your doctor. Being active is important and help you stay healthy; however, it is important to make sure your chosen workouts are not going to hurt you in some way or affect you in a negative way. Your health care provider can ensure your use of a desk treadmill will benefit you rather than hurt you in some unexpected way.
Other Factors to Consider


Bottom Line
Our top 10 list will take the guesswork out of selecting your perfect workout companion. Everybody works out at a different pace with a slightly different cadence. Choosing the right treadmill desk can make things a lot more comfortable and a lot more productive. fitness is all about living that lifestyle. It shouldn't be something that you have to squeeze in in between slots in your busy schedule. Having a treadmill desk can eliminate a lot of stress and makes it easier for you to focus on what's important in your life. We understand that your professional or educational goals are important to you, and this is why we brought you this list of the best treadmill desks out there. Make sure to take a look at all of the factors we consider and apply them according to your needs--just because something is rated number one doesn't mean it is the best option for everyone, the right desktop treadmill might be lower on your needs. Keep your needs in mind and use what we consider as a guideline to make your decision.


Use
Buying a basic office desk is a fairly straightforward process--ll it needs is a flat top and enough storage for everything you have. It gets a little bit more complicated when you're worried about technology or looking at higher-end models, but it's still not as complicated as purchasing a treadmill desk. This is a product that's highly specialized and that needs to work for you during a stressful period of physical activity. It also needs to be able to stabilize and support whatever you're working on. Whether you need to write something (which is hard enough when you're trying to jog) or type something out, the treadmill desk needs to give you a good platform for all of this. These desks are also highly portable and designed specifically for this purpose. Because of this, you get what you pay for. You want a high-end model that can keep up with your fitness regimen.
The best treadmill desks are actually a part of the treadmill themselves. These are usually higher end and require a little bit more space. This is something to think about when considering a treadmill for your office. You want to make sure that there's enough space to maneuver that treadmill and that, when working for someone else, they don't mind that addition. Some offices already have a treadmill desk in them, making it easier for you to work while you're at work! Purchasing one of these at home doesn't mean that you're constantly relegated to working while on the treadmill. The beauty of the design is the fact that it's incredibly versatile. It's easy to work while maintaining your fitness routine, or just maintaining your fitness routine on its own. Either way you're getting an excellent product that definitely delivers.
Frequently Asked Questions
Subscribe to our newsletters