10 Best Treadmill Desks Rated
last updated
Feb 06, 2019
Whether you work from home or have an office you spend most of your day in, the best treadmill desk may be perfect for you.
If you spend a lot of time sitting at your desk—even if you're living the dream and doing what you love—you may want to consider investing in the best treadmill desk for you.
Runners
and athletes, specifically, find sitting at a desk all day makes them restless so the best treadmill desk will help you combine your love of training with your day job!
So, if you want to prevent
weight gain
and keep your
metabolism
working, then we recommend you take a look at the best treadmill desks on our list below.
This is the best product on our list that is currently in stock:

Lifespan TR800-DT3
Why is it better?
Compact
Space saving design
Motorized
Displays steps, time, distance, calories, and speed
Compatible with all standing desks
Portable
In a
Hurry? Editors choice:

Test Winner: Lifespan TR800-DT3

15
Researched Sources
1100
Reviews Considered
12
Hours Researching
10
Products Evaluated
Ease of Use
Stability
Advanced Features
Portability
Value
By Default
In Depth Review Top 10
Goplus
Lifespan TR800-DT3
LifeSpan TR1200-DT5
iMovR ThermoThread GT
Rebel Desk 1000
Titan Fitness
NordicTrack Platinum
Lifespan Fitness TR5000-DT3
LifeSpan TR1200-DT3
SurfShelf Laptop and iPad holder
Table of contents
Criteria Used for Evaluation
Other Factors to Consider
Frequently Asked Questions
Sources
Our Top 10 Best Treadmill Desks



Desk is attached to the treadmill
Easy to assemble
Tracks several features
Easy to read display
Spacious workplace
Stable and secure
Not easily portable
Takes up a good bit of space since it can't be folded up
The Goplus treadmill desk work station is one of the most popular selections out there. The treadmill is attached to the desk and you can run or walk on it. It is stable and secure, so you will be able to do your work without worrying about everything falling all over the place--and its height is also easily adjusted.
Read more
Key Features
This treadmill is attached to the desk, so it is designed to be secure and stable. The hight is also adjustable, so you itis compatible with most heights. The table top has enough workspace to hold a good bit of stuff and the LCD screen is on the lower portion of the tabletop, so you can always access it. This treadmill also tracks a good bit of stuff--it will track your time, speed, calorie, distance, mode, performance, and progress over time.
Assembly
This treadmill is easy to assemble and will be delivered in two separate boxes if you order online--the desk will be one and the belt on the other. It comes with straightforward directions to put it together and set it up--so if you don't want to pay someone else to put it together then you don't have to.
Cost/Value
This treadmill desk is actually one of the more affordable options, especially for being one that is attached. However, keep in mind that because it is attached to the desk it is also less portable and more difficult to move.



Compact
Space saving design
Motorized
Displays steps, time, distance, calories, and speed
Compatible with all standing desks
Portable
Pricey
Doesn't attach to your desk
The Lifespan TR800-DT3 is an under desk treadmill that you can buy to pair with the right desk. It doesn't attach to the desk so it is highly portable--and it is compact in size so it won't take up a ton of space.
Read more
Key Features
If you want a compact treadmill to run or walk on, then this may be a great pick for you. It is highly portable, easy to move, and works great with the right desks. If you have a standing desk, this under desk treadmill is a perfect addition--it is motorized, compact in size, and will display your time, step count, calories burned, speed, and distance. If you want something that will help you keep a steady pace and help you achieve your step goals, this is a great option.
Assembly
It weighs 300 pounds, so it is hefty--however, it is easy to stand up and store (so it saves space) and there isn't much to set up since it doesn't attach to your desk. Just plug and go.
Value
While this one is pricey, it is an excellent space saving and portable option. It's motorized, easy to use, and the tracks a lot of different things for you.



Well designed shock absorption for endurance and quiet
Expansive desk space for multiple uses
Great aesthetics
Internal cord management system for better organization
Intricate assembly
Delivery may be difficult
Get fit during work and eliminate the hassle of late nights at the gym after a long, hard day. You'll find you have more time for the things - and people - you love when you consolidate your work with your wellness routine.
Read more
Key Features
Fusing a deluxe treadmill with an excellent desk, the TR1200-DT5 means better performance in health and office. An integrated console is in perfect proximity to the desk translating to the right interaction you desire. Know your walking time and distance, your speed and calories burned while increasing your work productivity all at once. Excellent design includes state-of-the-art shock absorption for all the workout you need quietly. Feel the burn without getting your co-workers all fired up with buzzing motor distractions. Enjoy healthy ergonomics, too, with an adjustable desk suited for short or tall heights. We love the wide open desk, which duals as a great place for many of your additional office supplies. A favorite feature is the unique industry-exclusive internal cable management system design, which results in a no-fuss, calm aesthetic while working overtime to keep your many device cords organized. Did we say frame lifetime warranty? We did! Add a three-year motor warranty, two-year parts warranty and one-year labor warranty and we say, "Sold!"
Assembly
Intense assembly but expert assembly service is provided at an additional, reasonable fee. All packages will indicate what's inside so buyers should check with postal service regarding delivery dates. The package is heavy and some issues with delivery can occur. You may have to pick it up yourself at the post office.
Cost/Value
Medium price point for an excellent machine.



Shorter deck for minimal space occupancy
Shock absorbent
Several warranties in case something happens to your treadmill
Tracks how much time you spend walking and sitting
Tracks your step count, distance walked, calories burned, and speed
Multiple users can use it and track their own progress separately
Software updates constantly, so you won't have to worry about it getting outdated
Expensive
Specifically for walking
If you want a desk that looks great and is easy to use, then the iMovR is the way to go. It comes highly reviewed and recommended by many users, and we can see why--it is packed with features that will help you get your work done and ensure you get a good workout in at the same time.
Read more
Key Features
If you are looking for a treadmill that is packed with features and that you can use for years to come, then the iMovR treadmill is an excellent one to consider This treadmill is the only one out there that will track your sets when you are standing or sitting down. The touchscreen is separate from the treadmill itself and will track your distance, step count, speed, how long you spend sitting and standing, and how many calories you burn overall. It is one of the quietest options out there and is incredibly shock absorbant,-- so your knees and joints will be protected from any harsh impact. The software will update as any updates come, however, this treadmill is best for walking, so don't expect to get your daily runs in on this one.
Assembly
This treadmill doesn't attach to the desk, so the assembly is straightforward--just unpack, set up, plug in, and go! Since its deck is shorter you will be able to put it almost anywhere you have the floor space for it.
Cost/Value
While it is expensive, it's worth the investment if you want a great walking treadmill that takes up minimal space thanks to its shortened deck.



Ultra quiet motor
Accessible, compact console
Weight limit is only 250 pounds
A slim design, a compact console and an ultra quiet treadmill translate to a machine that's conscious of your space and conscientious to your colleagues You'll love your workout while you work! to go. It comes highly reviewed and recommended by many users, and we can see why!
Read more
Key Features
Versatile, portable and lightweight, the Rebel Desk 1000 is a perfect work companion. The slim design - 63" x 24" - is perfectly sized for any office environment. Never imposing, the desk treadmill not only accommodates even small spaces, it also features an ultra quiet motor to ensure less distraction to others. The control console is simple to use and positioned directly on the desk with track time, speed and distance and other statistics at your fingertips. The Rebel Desk 1000 requires a mere 4 feet of length from the front of the desk to the back of the treadmill - making it usable even in the smallest, cubicle spaces!
With a speed range of 0.5-2.0 MPH, users work out comfortably in their office clothes then transition to meetings and other duties without the worry of heavy sweating. The Rebel Desk 1000 is designed to enhance fitness in a way that compliments rather than creates obstacles to office responsibilities. Equipped with wheels for easy movement and weighing only 88 pounds, feel free to take it home on the weekends and keep up that awesome fitness routine seven days a week!
Enjoy a 20-year frame warranty, two years for motor and one for parts and labor.
Assembly
Expert assembly is available with the Rebel Desk 1000, however, this is considered an "easy set-up" product. The treadmill base arrives fully assembled and ships free. Upon arrival, take out of the box, roll into place using its own wheels, place the console on the desktop and push "start". Could it get any easier?
Cost/Value
A very reasonable price point for a good product.



Wide track
Fits under any desk
Take a weight up to 114 lbs
Control panel is compact
APP is FITSHOW compatible
Up to 4 miles per hour
Quiet
This is a nice value for money treadmill with good performance, easy to move around the office as it has wheels fitted at the front, it's easy to pick up the back of the machine and wheel it to wherever you want it to be.
The control panel is compact, easy to use and does not take up much desk surface.
It's easy to set up and very user-friendly to operate, runs very nicely, no noise issues and has a nice speed level up to four miles per hour.
Fits comfortably under a standing desk so you can exercise while you are working. Will support for up to two hundred and fifty pounds in weight with a footprint area of 65 inches by 25 inches and the height is eight inches.
This low profile quality machine will ensure you can stay fit, relaxed and focused while you are working.
Read more
Features
This treadmill offers good features, you get a good wide track for appropriate walking space, a safety key will halt the treadmill if it becomes disconnected from the console.
The console is a compact model, easy to use and takes up very little space on the desk, the speed can be set in increments of a half mph, the treadmill is compatible with all standing desks the APP is FITSHOW compatible.
Impressive Specs
Will take a weight up to 114 pounds, the platform height for walking is six inches, the width is twenty-five inches, the length sixty-five inches. The length of the belt is fifty-three inches and the width eighteen inches.
Cost
It's a quality treadmill and this is reflected in the price.



Expansive work surface
Adjustable
USB charging station
Enjoy getting both your works' done at once - your cardio and your accounting! And do it with the Platinum version of the NordicTrack Desk Treadmill, which means more of a good thing. We love the attention to detail and awesome features that translate to your better health and productivity!
Read more
Key Features
The work surface is not only expansive - 18" x 40" worth of space - but also adjustable. An added and appreciated component is the LCD window and controls with iFit Smart and a 3.0 chp drive system. A guaranteed, lifetime warranty for the frame and motor let users feel more confident about their purchase and NordicTrack's support and commitment to its product and buyers. Subtle but strong features also include a USB charging station, a heart rate monitor and a comfortable, cushioned deck. Newer elements embrace the relevance of customizable uprights and faster speeds. With a 60" long track and 3.0 continuous horsepower, your work won't be the only thing that's ultra productive! We all understand how important it is to get your workout in and to get up from unhealthy sitting positions, and NordicTrack is upgrading the way we do it.
Assembly
Minor assembly required. The package will weigh at least 228 pounds so consult with NordicTrack for mailing instructions.
Value
Higher price point but worth it for the famous NordicTrack quality and design.
8

. Lifespan Fitness TR5000-DT3



USB Charging port for all devices
Blue Tooth connectivity
Stylish aesthetic
Requires company app for connectivity
Get your workout miles in while completing miles of work simultaneously. With the accommodating, compact and quiet Lifespan Fitness TR5000-DT3, you'll note a vast improvement in health without hindering your productivity - or distracting your co-workers!
Read more
Key Features
We love the way the Lifespan Fitness TR5000-DT3 accommodates your work - and desk environment so well. The treadmill base is a perfect fit beneath most standing desks, transitioning your workstation into an ideal workout station. With Bluetooth connectivity (to Lifespan apps), a small, stylish console, stable rails, and Intelli-Guard/Intelli-Step features and a LIfespan Club Membership, your health and fitness routine just got a whole lot better!
This machine is so low key, too - the thicker belt means little to no maintenance, and the console is an easy-read version, addressing calories, time, step count, belt speed and distance. Add a USB charging port that's absolutely accessible so you can literally charge all of your accessories when you're "on the run".
Assembly
Expert assembly available at reasonable cost. Includes an ensured product carefully inspected - all at a convenient time for a purchaser.
Cost/Value
Reasonably price point for high end features in an accessible machine.



Holds up to 350 pounds
6 compression shocks
Compact with portable console
Console alarms cannot be switched off
Compact and sturdy all at once, the LifeSpan TR1200-DT3 makes single use or small team workouts and productivity a cinch. This perfectly sized under desk treadmill performs quietly so not to distract and powerfully so not to diminish your fitness expectations.
Read more
Key Features
Step up your game with the LifeSpan TR1200-DT3 Desk Treadmill. With a range from 0.4 to 4.0 MPH, this machine means business when it comes to providing enhanced exercise without missing work time. Watch your calories burn and your stats increase with your own endurance - all from the accessible and portable console readouts which also include walking time, step count and belt speed. A base that's compact (63" X 28.5" X 7.25") we love how conveniently it fits under a standing desk. With a walking surface comprised of 6 impact absorbing compression shocks, you'll hit it hard while hardly being noticed. Quiet and unobtrusive while providing ergonomic wellness. Forget squeezing gym time in after work - now you can make more time for the things you love with your workout now combined with work. Check!
Assembly
Completely assembled, no need for expert assistance. Easily remove from box and place in position. Find "start" and then go!
Cost/Value
Medium price point with excellent high-end quality.
10

. SurfShelf Laptop and iPad holder



Polycarbonate glass
Fits multiple exercise units
Will not fit treadmills with consoles less than 6" in width
Long work hours doesn't mean sacrificing fitness when you combine the two using the SurfShelf Treadmill Desk (laptop and Ipad holder)! Extraordinary features like unbreakable glass make this your perfect choice for getting the job done, and your exercise, too! We have included this on our list because it is an excellent addition to your desk, especially if you know you will need your laptop on it for work or even to watch your favorite shows or movies.
Read more
Key Features
Excellent all-in-one design for laptops, iPads, and books, the SurfShelf Treadmill Desk helps you work while staying fit. Speaking of "fit", this well-crafted product fits most types and sizes of exercise machines, including treadmills, elliptical trainers and exercise bikes. We all realize the value of exercise, but it's easy to procrastinate when faced with long work hours, long commute times and family and social commitments. Now, health doesn't have to be put off til never due to scheduling obstacles. Further, research tells us that walking more and sitting less means a healthier body. Not only does the desk treadmill make it easy to fuse work and fitness, it helps to eliminate previously endless hours of less healthy sitting and stationary time.
Assembly
No assembly required. Treadmills MUST be less than 10 years old and have a console with a width of 6" or more for the desk to fit correctly. Made of polycarbonate glass for break-free use for years to come.
Cost/Value
Exceedingly reasonable.
Criteria Used for Evaluation


Ease of Use
Having a desk treadmill that's easy to use is super important. You don't want to be futzing around with your machine while you're trying to get your work done, and we don't think your boss would appreciate that anyway. Also, if it's easy to use you'll use it often and improve and maintain your fitness while increasing your work performance as well, which is what we want for you.
The final thing to think about when it comes to how easy one of these is to use is how difficult it is to assemble. Some of the products on our list come ready to rock straight out of the box, all you need to do is plug them in. Others will need a little bit of assembly. And while we did our best to only include treadmills that are easy to assemble, in the end, we prioritized other factors, because we have confidence in you to get the job done!


Stability
Since you'll be working while using your treadmill, and you definitely don't want to spill your coffee on your work or have the desk vibrating or otherwise doing something crazy while you're on your grind, it's super important that the machine you buy is stable. Some of these products have an integrated desk and are specially designed to remain stable despite being attached to a machine with parts moving at a relatively high speed.
Some of the models on our list, however, are stand-alone products that you simply place underneath your desk. Since they're not touching it, these won't vibrate your desk, but that doesn't mean they're inherently stable either. It's important to buy a high-quality machine that you'll feel solid and stable on so you can get your work done without distraction.


Advanced Features
Choosing a treadmill desk doesn't mean you have to sacrifice your favorite workout options to add a place to get your work done. You can still find excellent treadmills that have all of the bells and whistles. This means they can have preprogrammed workouts, do the incline, count your calories, and keep track of your distance. Being able to see how far you're going and what pace you're working with can be hugely motivational for someone who's trying to lose weight or improve their times. Running is all about consistency and building up that level of conditioning. It becomes twice of empowering when you can do this while making a living!
Runners, especially those from the younger generation, can't live without applications such as Twitter, Facebook etc. Many treadmills can integrate with them and you can publish your walking/ running results in the media and compare them with the results of your workmates. Many runners also prefer to have treadmill database in it. They can keep all their records, they can compare their results from other days and that helps them to stay motivated.


Portability
Here comes a factor that is very important for those runners who want to purchase a treadmill desk. We are aware that there is special facilitation to make it easier for you to hide the treadmill and move it to the other room but it still may be very hard to do. If you want to run in the house but still in the fresh air, you can put your desk treadmill on the balcony. This may be a fantastic option to breathe some fresh air, work, and practice at the same time.
You will find that there are portable motorized and manual treadmills. Portability doesn't mean that they are not heavy just that they are easy to move and put where you want them. Under desk treadmills are a great portable option if you don't mind having a treadmill that doesn't attach to your desk.


Value
This is something that's definitely worth considering. If your company buys treadmills for its employees or even if you buy it on your own, you must check the price. This is because there are a lot of treadmills with many additional applications that you might need so you shouldn't have to pay for them. Because of these applications or additional functions, the price gets higher.
You need to be sure that the treadmill you've found won't be too much for your budget. It's recommended to search for products on sale, you can save more money than you think. We know that it is cool to buy running gear but treadmill desks aren't a small purchase.
It is a big decision, and some people save for months only to get a substandard treadmill. We know that buying things online may be difficult for many people. They want to touch and feel the object, it is said that people develop a special bond with products, particularly expensive ones, that it's obvious to them that they must purchase the product. This may sound strange, but it happens. It's really worth seeing the product in a local store and then you can buy it online.
People who don't trust the advertisements and want to have a proof that they can get help whether something is wrong with the desk treadmill, they search for products with a guarantee. This is a good way of thinking, especially for runners because it's obvious that they're going to use the treadmill very often. It is very significant for runners to check for how many years is the guarantee. Why? Because usually different parts of the treadmill have a different period of guarantee. When you search for it, it's good when the longest guarantee is for the motor.


Speed
While training, it's rather obvious that you want to run like during the race. If you want to buy a treadmill that will be used only with a desk- it means that you won't run on it and you will use it only in your office, you can find the treadmill that doesn't have these highest speeds that most professional treadmills do and you can save some money. On the other side, if you are planning to use the treadmill not only to work but after hours, you want to disconnect the desk from the treadmill and want to run, it's good to find the stable professional desk.
Keep in mind that motorized treadmills are the best for controlling our speed and pace. If you want to save money, however, you may want to go with a manual treadmill--but keep in mind that your stride is what controls the speed of the manual treadmill so it won't be able to dictate your pace or keep the speed consistent for you.


Features
USB Charging Ports
This is a thing that you won't think about the first time when choosing the best product. So why is the USB charging ports are so important? It's because you can connect devices like a smartphone or tablet to your treadmill. Why would you do that? Because you can send the information from the database of the treadmill to your device, you can save all the records on the device and share your results.
Attached Or Unattached Desk
It's not so important but for most demanding buyers it may be a significant factor. You can search for a treadmill with desk already attached or sometimes there are special desks to fit your treadmill. We would recommend buying a treadmill and desk at one blow. This will provide stability to the desk and it won't move during use--so if you seek stability make sure to take this into account.
What About Cables?
While it's not the most important thing while searching for the best desk treadmill, you should still consider it. If you're going to use the treadmill in your office, your boss may not be happy if he/she sees a lot of tangled cables on the floor. The best option is when there's one main cable who is kind of built-up on the treadmill. You only use a plug to put it in the socket and your office still looks great.
Expert Interviews & Opinions
Most Important Criteria
(According to our experts opinion)
Experts Opinion
Editors Opinion
Users Opinion
By Default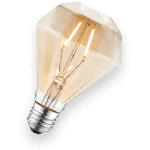 Balance both ways
Using a desk treadmill for a portion of your workday sounds like a great way to get your steps in. Just remember that you won't be walking all day (that would be exhausting!), so whatever you buy should be versatile. There are treadmills featured on our list that work for both walking and running as well, so if you want something you can use for work as well as your daily workout you should take a look at those.
Decibal level
Some treadmills can be really noisy, even if you are just walking on them slowly. Whether you plan on having your treadmill desk in your private office or in a space with your coworkers, you are going to want to make sure you pick something that isn't super noisy and distracting. Most of the options on our list are pretty quiet, but of course, some are quieter than others.
Other Factors to Consider


Bottom Line
Our top 10 list will take the guesswork out of selecting your perfect workout companion. Everybody works out at a different pace with a slightly different cadence. Choosing the right treadmill desk can make things a lot more comfortable and a lot more productive. fitness is all about living that lifestyle. It shouldn't be something that you have to squeeze in in between slots in your busy schedule. Having a treadmill desk can eliminate a lot of stress and makes it easier for you to focus on what's important in your life. We understand that your professional or educational goals are important to you, and this is why we brought you this list of the best treadmill desks out there. Make sure to take a look at all of the factors we consider and apply them according to your needs--just because something is rated number one doesn't mean it is the best option for everyone, the right desktop treadmill might be lower on your needs. Keep your needs in mind and use what we consider as a guideline to make your decision.


Use
Buying a basic office desk is a fairly straightforward process--ll it needs is a flat top and enough storage for everything you have. It gets a little bit more complicated when you're worried about technology or looking at higher-end models, but it's still not as complicated as purchasing a treadmill desk. This is a product that's highly specialized and that needs to work for you during a stressful period of physical activity. It also needs to be able to stabilize and support whatever you're working on. Whether you need to write something (which is hard enough when you're trying to jog) or type something out, the treadmill desk needs to give you a good platform for all of this. These desks are also highly portable and designed specifically for this purpose. Because of this, you get what you pay for. You want a high-end model that can keep up with your fitness regimen.
The best treadmill desks are actually a part of the treadmill themselves. These are usually higher end and require a little bit more space. This is something to think about when considering a treadmill for your office. You want to make sure that there's enough space to maneuver that treadmill and that, when working for someone else, they don't mind that addition. Some offices already have a treadmill desk in them, making it easier for you to work while you're at work! Purchasing one of these at home doesn't mean that you're constantly relegated to working while on the treadmill. The beauty of the design is the fact that it's incredibly versatile. It's easy to work while maintaining your fitness routine, or just maintaining your fitness routine on its own. Either way you're getting an excellent product that definitely delivers.
Frequently Asked Questions
Subscribe to our newsletters