10 Best Honey Stinger Waffles Reviewed
last updated
Jul 09, 2019
Honey Stinger Waffles are a delicious answer for those that aren't
into chews or drinks
. The Idea arose after the makers saw professional cyclist grabbing waffles from street vendors in Europe for a quick boost. They took the concept and made waffles that actually do boost.
Each Honey Stinger Waffle offers a yummy crunchy energy option. They figured of cyclist were munching on them for energy, runners and other athletes probably could benefit as well. They added some serious boosting nutrients,
made some gluten-free and organic options
and marketed one of the most delicious energy "chews" on the market.
Also, check out our Criteria and FAQs sections to get more acquainted with Honey Stingers and how we came up with the 10 Best Honey Stinger Waffles line-up. It wasn't easy, they offer some great products and we are sure you will agree.
In a Hurry? The test winner after 15 hrs of research

Lemon
Why is it better?
Organic
Refreshing taste
Nice combo of sweet and sour
In a
Hurry? Editors choice:

Test Winner: Lemon

16
Researched Sources
1400
Reviews Considered
15
Hours Researching
10
Products Evaluated
Effectiveness
Product Purity
Value
Use
By Default
10 Best Honey Stinger Waffles
Organic
Refreshing taste
Nice combo of sweet and sour
Some reviewers say that the lemon taste isn't strong enough
Lemon and honey have never been an odd pair and Honey Stingers put all that fruity sweet mix into one of the best waffle flavors they offer. They obviously did the waffle iron right with this one, it is their number one seller.
Read more
Flavor
Honey Stingers Waffle lemon flavor is more of a cookie than a tart. The honey makes the zing of the lemon milder and the fact its a waffle gives it that crunch.
Their Flavor profile seems to be one of the best recipes Honey Zingers has. This made it one of their most adored waffles.
Nutrition
If you're looking for a little more energy, Lemon packs a bit more sugar at 14g. These are pure energy. It also has 150 calories and is a good option for the middle of the race when carbs are there but running low.
Availability
Honey Stinger's Lemon Flavor is the top-selling waffle they have as we mentioned. It's crunchy, sweet, cookie profile with the solid boost of mid-run sugars has consumers buying again and again. We feel pretty confident Honey Stingers won't be taking these off the shelf anytime soon.
USDA Certified organic
Individually wrapped for easy on the go snack
Great taste
Some said they crumble too easily
Chocolate is a great antioxidant. Throw that in a Honey Stinger and you have a waffle packed full of energy and carbs to give you the boost you need when you're feeling a little fatigued.
Read more
Flavor
It's Chocolate. Pretty simple when you say it but chocolate is a smart ingredient. IT taste great, adds more sweet essence with less sugar content, and works as an antioxidant. Furthermore, the flavor is real cocoa, just like the rest of their ingredients, real.
Nutrition
Made with 100% real cocoa you get a burst of antioxidants and lower sugar content at only 9 grams. This 160 calorie, chocolatey goodness also adds a gram of protein, which may not seem like a lot but can make a huge difference when your pushing for the 25-mile marker.
Availability
It's a classic flavor that people like. Furthermore, it is a top seller in the Honey Stinger Waffle line. Surely availability won't be an issue for a while. You can also order them in packs or singles depending on your need, which makes them easier to keep without going to waste.
Certified Organic
Customers love the taste
There are no nuts and they're Kosher
Some have said they are messy to eat
Not only did they get fresh with the "fresa" they made their this one organic. Fruity and all natural, Honey Stingers Organic Strawberry Waffle is a fruity sweet mix to the crunchy energy line.
Read more
Flavor
Due to the organic ingredients, Honey stingers made a waffle that tastes as if you made it that morning, with real strawberries. You aren't getting any of that fake red number 3 locking into your pallet. Just like the lemon, it's more a sweet cookie taste than a Jolly Rancher.
Not surprising that hint of real honey really adds to the sweet strawberry goodness. It's a nice mix up to all those chews and shakes strawberry flavors that can sometimes stick in your pallet. The waffle makes you feel more like you had a meal than a squirt.
Nutrition
This one follows suit with the lemon offering 150 calories and 14 grams of sugar. The sweeteners are all organic brown rice and cane sugars. Making you feel a little better about your energy intake. However, at 30 miles, you'll use that sugar so fast it'll do its job rather than sitting there.
Availability
Although it isn't the number one seller, its awesome flavor profile crunch will keep it around for a bit. Keeping up with Honey Stingers and the rapid fan growth, we are surely buying it on Amazon or their homesite won't be an issue anytime soon.


USDA Certified Organic
Consistent, high-quality honey source
Simple, classic flavor
Packaged for portability and convenience
Some don't like this flavor
They can be a bit messy to eat
This option gives you the classic and subtle vanilla flavor infused in a thin layer of honey that's sandwiched between two thin cookie-like waffles. Some people don't like fancy flavors like chocolate mint or strawberry and are looking for something simpler, and this is a perfect option if that describes you.
Read more
Effectiveness and Product Purity
With 160 calories of natural energy, this flavor will give you the right amount of energy to keep you going without it being so much that it fills you up, weighs you down, and makes you crash afterwards. As with all Honey Stinger Waffles this one is 100% USDA certified organic and the honey is sourced from bee-keepers that the company has long-standing relationships with.
Value and Use
Buying in bulk through one of our online partners will save you a few bucks, and these are best for athletes who just want a simple flavor and nothing fancy.
5

. Gluten-Free Salted Caramel


Gluten Free
Non-GMO
Extra salt for heavy sweaters
Gluten-free and still the most decadent option out there! This one packs all the punches. The sweet and salty flavor will keep you going in body and mind.
Read more
Flavor
Tastes just like salted caramel. Taste is somewhat subjective, but it is not hard to consider this one the most delicious of all the flavors. Just be prepared for the sweeter taste.
Nutrition
This is another gluten-free option, without sacrificing any of the taste. But there is a lot of sugar in the ones - 27 grams. That is offset by a little extra salt, some potassium, 100% of the vitamin C you need, and even that one gram of protein.
Availability
It's new, but it's popular, and for good reason! With the newer release and delicious flavor, it's slightly higher price reflects the high demand. But the good news is that it won't be discontinued anytime soon!



Unique delicious taste
USDA Organic
Can use before, during, or after workout without upsetting your stomach
Some don't like the ginger taste
This one is a mix of ginger, cinnamon, and nutmeg, with a touch of molasses. The subtle flavor of ginger and honey make this flavor a delightful treat.
Read more
Flavor
This one is a mixture of ginger, cinnamon, nutmeg, with a touch of molasses along with the honey. Eating it customers have said it is the perfect mixture, not too overpowering but enough flavor to keep them wanting more.
Nutrition
This waffle is organic and safe to those with any dairy, or nut allergies. It has about 160 calories in each waffle. It will help your muscles stay nourished longer, and boost your energy level throughout your workout.
Availability
This one is priced somewhat lower than the other ones, so it might become more popular for that reason alone. But it isn't going anywhere so purchasing this product shouldn't bee a problem. Excuse the pun.
7

. Gluten-free Wildflower Honey



No stomach upset during workouts
Delicious
If you want something really sweet, well this is a great option. Get this snack and you will enjoy long distances much more as you have something sweet and tasty with you. They can be eaten before activity to give you more power, during, or after to provide more after running energy.
Read more
Flavor
We really liked the taste of these waffles. If you don't like sweet things, then this isn't for you. This one is extremely sweet but it's so delicious at the same time.
Nutrition
Each waffle has 140 calories. There isn't a lot of sugar, only 10 g per serving but this means that honey isn't the only sweetener. We really like that Honey Stinger cares about runners who are allergic to gluten and this is gluten-free waffle. The same as with the previous ones, there's 90 mg of Sodium. This product is not soy free. This is USDA organic certified.
Availability
This is one of the most classical from Honey Stinger so there won't be any problems with finding them. You can also buy a container of waffles and enjoy this delicious taste for longer.
8

. Gluten-Free Vanilla & Chocolate



USDA Organic
Certified gluten-free
Doesn't upset your stomach during a workout
Next great taste, here we go with Vanilla and chocolate waffles. If you want something really sweet for your training, this a taste for you. Get yourself some comfort and taste this. Let us present vanilla and chocolate.
Read more
Flavor
This taste is absolutely perfect- it's sweet and filling.
Nutrition
One waffle has 140 calories so it's not a lot. You can find sugar here but it's only 10 grams. There's 90 mg of sodium per serving.
Availability
This is one of the most popular waffles but we're sure that you won't have big problems with finding them online.



They don't upset your stomach like other energy sources can
These are gluten-free
They're very easy to carry in a bag or pocket
Some buyers say there isn't enough filling inside
If you're a big fan of mint chips and all mint-related sweets, here we go with very tasty Chocolate Mint waffle. There's a good balance between chocolate and mint and it tastes really delicious. This waffle will be a great running snack. You can take it before, during or after activity.
Read more
Flavor
This flavor is really tasty, the waffle is sweet but it's also really fresh at the same time.
Nutrition
In each container, there's one waffle. 140 calories per serving is a good option for someone who runs and want to eat something that boosts energy. They have only 10 g of sugar and there's 6 g of total fat. There's 90 mg of sodium and 0% of cholesterol which is great for your health. This will be great for people who are allergic to gluten. These are made with organic ingredients and are USDA certified.
Availability
This is one of the newest products from Honey stinger so you shouldn't have a problem with buying them. You can get them in a bigger package and it will be cheaper.
Very sweet
Packaging somewhat hard to open
The original flavor of honey stinger waffle is a thin layer of honey between two thin waffle wafers. Nothing fancy. Just the delicious flavor of honey and waffles. Sometimes, you just got to go back to the original and all of its glory.
Read more
Flavor
The honey comes out more in this waffle than all the others, since it doesn't have to compete with other flavors. If honey is all you need to taste to enjoy your energy serving treat on the go, here's the waffle for you!
Nutrition
The original honey waffle has 150 calories, 11 grams of sugar and even one little gram of protein in there. It's even got a little iron.
Availability
It's the original! This one will be available until some sort of cataclysmic event occurs on earth, and maybe even then.
Criteria Used for Evaluation


Effectiveness
The effectiveness of any product is an important factor to consider because no one wants to waste their money on something if it doesn't do what it is supposed to do.
We listen to what our runners have to say about their nutritional intake and what they look for. At just 150 calories, except chocolate which has 160 and the gluten-free flavors that all have 140, it's exactly what will do the trick to prevent you from going into shutdown mode during a hard race when you are fatigued. It's not an entire plate of spaghetti for carbs because it's not trying to be. What these waffles are is a nice, small blend of organic honey that gives you the tiny dosage of sugar and carbs right when you need it.


Product Purity
We know that all of these flavors sound extremely appetizing, and they are. When researching for this guide, we divided the taste descriptions into sweet, salty, and salty-sweet in an effort to give our readers the best idea of what these super tasty energy treats will taste like. You don't have to worry about ingredients because they are all natural, so you can really have fun making a delicious selection that you can be happy with. Users that enjoyed chocolate, for example, really loved the real cocoa found in their chocolate waffles. We recommend sticking to a flavor profile that you already enjoy and trying that one first, that way you have the highest chances of saying "yum" while you're on that last leg of an intense run.
The taste can make or break any food product. If the product does its job and gives you energy that is awesome but, it doesn't make you want to eat them and makes doing so harder to do. Your workout snack should give you a little energy boost to keep up your stamina and fill you up enough to get through until your next meal. If something tastes like cardboard with some sugar on top, you're not going to want to keep buying that. That is what makes this product so great is that they don't taste like cardboard they are quite tasty in all the many different flavors they have available.
No one wants a bad tasting nutritional supplement. This is why we chose the Honey Stinger brand as one of the supplements to feature in a buying guide. It consistently has thousands of positive reviews and recommendations based on its taste and energy levels. We listened to what real-world marathon runners, cyclists, and outdoor enthusiasts had to say about their taste and which flavors they enjoyed most. There is a taste that will match all preferences. Naturally, the honey is very sweet if you enjoy the taste of natural fruit. If you like more of a savory or salty flavor, there are options for that as well. All feedback and research keep coming back to the great taste that these waffles provide. They are sure to have you buzzing on your next adventure.


Value
Prices are usually based on the value of the product. The higher the price the better the quality you are going to receive. And what is great about Honey Stinger is that they care about their customers.
The prices throughout this review are pretty similar but we still had to take price into consideration. But Honey Stinger cares about how their products impact athletes from several disciplines. In fact, they actively accept applications from both individuals and teams of all skill levels to better understand how their ingredients work for them. Through this grassroots program, they actually stay extremely well connected to their users and gain a better understanding of what works and what doesn't. It's refreshing to see a big name brand not rely on celebrity endorsements or athletic sponsorship's to get their name out there and actually participate in local races and events with their customers.


Use
People use these for all different reasons, a daytime snack to help keep your energy up, a snack for on the go runners, or a mid work out snack because they are easy to take on the go.
When we researched feedback, we listened to marathon runners, long-distance cyclists, and other high endurance athletes to ensure that the effectiveness of Honey Stinger can do the same for your activities. Without any question, these energy waffles are meant for the demanding athlete that is looking for a boost of performance, not a snack. In fact, marathon runners call them their "20 miles bite" because, around the twentieth mile of their marathon, they reach for the easy to open pack and pop one in their mouths for a much-needed burst of sugar and carbs. It's very impressive once you experience the amazing amount of energy in such a small package.
Expert Interviews & Opinions
Most Important Criteria
(According to our experts opinion)
Experts Opinion
Editors Opinion
Users Opinion
By Default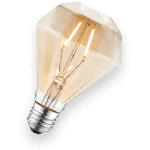 Check your sugar at the start line
If you need to fuel quick, make sure that you're getting the most out of your carbohydrates and sugar intake. Honey is a healthier form of sugar due to its antioxidants, and it's also lower on the glycemic index. That means your sugar won't spike and crash when you need your stamina for the long haul.
Don't eat too many at a time!
One of the best things about this product is that it doesn't taste like typical "energy" food such as gels or bars, which at best often taste strange and have an awkward texture. These waffles actually taste great! But that can be a bad thing to, because if you're lacking in self-control and these are just sitting around you might be tempted to eat several in one sitting and at 140-150 calories each that can add up really quickly. So we recommend taking one or two with you on your run and putting the rest of the box on a high shelf where you won't be so tempted.
Other Factors to Consider


Bottom Line
We cannot stress this enough. It's important to remember that proper nutrition is crucial for an active lifestyle. That means that all forms of running or aerobic exercises requires fuel to keep the body going and muscles growing. We have to make sure and mention that you should get a solid pre-race meal in the night before a marathon and rely on the energy waffles to give you boosts throughout your run or workout. We have all met at least one athletic person that feels that being "fit" means starving your body of nutrition. It's unhealthy and can have detrimental effects.


Durability
Please pardon our bad puns, but we couldn't resist. Some feedback was a little critical of how the waffles were "crumbly" and could be a "bit messy". We don't share this type of critical view of such a delicious and energy-inducing product. In fact, since the ingredients are all natural, any crumbs that you drop on the ground while you are running or cycling outdoors will naturally decompose into the environment. Unless you're eating these things while sitting on the couch, you have no reason to worry about crumbs. Just enjoy the great tasting energy they provide


Potency
While these tasty energy waffles are not meant to replace hydration from water or nutrition from food, they do give you a measurable boost of energy when you need it most. They are among the highest rated energy booster out there and the best part is that they are all natural and a healthy option over processed alternatives. They are single serving so they can fit in any pocket and not feel bulky or uncomfortable. So if you know that you have a high endurance event coming up, make sure you bring a couple with you to keep you buzzing until you reach the finish line.
Frequently Asked Questions
q:

When is the best time to eat a Honey Stinger Waffle?

a:

These cookie-like waffles are designed to be eaten during your run, race, or workout, not before. There are a large selection of supplements and snacks you can take pre-workout to fuel you before you get going, but these really are most effective when you take them during exercise, when you first start to feel an energy loss. They're also great post-race, run, or workout to help you start to recover and have enough energy to get home and hit the showers.
q:

Are these ok for children to eat?

a:

Yes, these waffles are ok for kids to eat, but just like the adults who enjoy them, children need to be made aware of when to eat them and what type of snack they are. We encourage parents to educate their kids about nutrition and fitness, so here's what you can tell them. This product is very delicious and easy to eat, and at 160 calories each it would be really easy to down five or six of them quickly and before you know it you or your child has consumed almost 1000 calories in a very short period of time. That's one of the reason these come individually packaged, to encourage you to eat just one at a time. These are only meant to be eaten during exercise when you first start to feel a loss of energy, or afterward if you've really pushed yourself and absolutely need a pick-me-up just to make it home.

On the plus side, all Honey Stinger Waffles are 100% organic and they even have gluten-free options, so you can feel good about what you and your child are putting in your bodies.
q:

How many calories are in each serving?

a:

All of the regular waffle flavors have 150 calories except for chocolate which has 160. Each of the gluten-free options has 140 calories due to the use of different ingredients. This might not sound like a lot of calories, but it's the perfect amount to keep you going without filling you up and slowing you down.
q:

How many can I eat at one time?

a:

They are meant to be eaten one at a time, which is why they are individually wrapped. However several runners reported eating two at a time whenever they felt like they wanted more energy than usual. If you've never had one before we definitely recommend starting with just one and waiting at least 30 minutes to an hour to see how your body reacts before you have another one. Be warned however, they really are delicious and you'll be tempted to eat several. Self-control my friends, self-control!
q:

Can I use these for standard training as well, like gym workouts?

a:

Yes, absolutely. According to user feedback, they enjoyed having one once they were about thirty minutes into their workout and they felt a stronger finish than usual. The best part is that since they are so low in calories, they really are a negligible way to get the energy that is all natural.
Subscribe to our newsletters