10 Best Honey Stinger Chews Reviewed & Compared
last updated:
May 05, 2019
Here you will find our list of the best honey stinger energy chews that will keep you going and push you to do you're the best.
Honey Stinger's Organic Energy Chews are consistently the best-rated natural
endurance
fuel sources on the market. They score high in the areas of portability, ease of consumption, usability in hot and cold environments, and are less likely to cause nausea commonly reported with other products. The appeal of Honey Stinger chews is that they are very easy to carry, have light and durable packaging, and are offered in an incredibly broad range of delightful tasting options. Honey Stinger uses natural ingredients while still offering a chew packed with
energy
and flavor.
Check out our list of the top 10 best Honey Stinger Chews below!
In a Hurry? The test winner after 8 hrs of research

Fruit Smoothie
Why is it better?
Easy to eat, even in cold weather and humidity/heat
Multiple flavors in each pack
No water needed to chase them down
Quite an affordable price
In a
Hurry? Editors choice:

Test Winner: Fruit Smoothie

2
Researched Sources
1K
Reviews Considered
8
Hours Researching
12
Products Evaluated
Application
Features
Potency
Product Purity
By Default
10 Best Honey Stinger Chews
Criteria Used for Evaluation


Ease of Use
These honey chews are made to be easy to use and will work well into your daily routine and schedule. The RunnerClick review team made sure to find the best chews to use for your day to day wants and needs and we present them to you here on this top ten list!
As a reliable energy source, the Honey Stinger chew has the following packaging composition: each packet weighing 50g has approximately 20 chews, that provide 39g of carbohydrates and a calories amount of 160. There is 1 gram of protein and a pint of potassium and sodium to prevent cramps. The different energy chews have varieties of ingredients used as components of the energy chew. It is very crucial that you check the labeling on the packet and look at the amounts and quantities of the ingredient used. Other energy chews are made with artificial sweeteners that can wreak havoc on your gastrointestinal tract. Therefore, it's very important to check the ingredients especially if you have issues with sugar and glutton.
When something tastes good, we enjoy using it and are more likely to use it as needed. There are several formulations, brands, and compositions available here on our top ten list so you are sure to find something that will agree with your taste buds. The review team made sure to consider taste and we also looked at reviews from past users to see what they had to say as well. You should have no problem finding honey chews that taste good that will meet your unique wants and needs and intended use- just take a look at these ten great options to get started for yourself!


Taste
There are a number of different features to look for when you are comparing these products. Our review team made sure to consider all the key features as well as the benefits that they can bring as well. All of these points went into choosing the ten best honey chews for the list.
The energy chews come in several great flavors. The company currently puts out 8 different flavor options, plus 2 additional products that are kid-specific. Flavors in these chews are the Orange, Cherry Blossom, Pomegranate Passion, and the Pink Lemonade. Though the chews may have a wine taste, they are really made using honey as the number 1 ingredient.


Potency
It is important to consider the potency of any product you consume so you can make sure you are not getting too much or too little with every dose. Our team made sure to look at the potency of each of the honey chews we reviewed and used it to select the best products.
Whether or not these Honey Stingers chews provide you with a sufficient amount of energy was one of the important criteria we considered when assembling this buying guide. Although these products are very similar, some of them will offer a greater "kick" due to the presence of ingredients like caffeine, while others will offer a weaker effect if they're intended for consumption by children. Keep these things in mind when making a purchasing decision.


Product Purity
Similar to potency, you will also want to ensure any product you consume is pure and that the ingredient list is complete and accurate. The RunnerClick review team did our best to ensure every honey chew we featured here is pure and complete and safe to use!
Fortified gels and energy chews are perfect for athletes that are deficient in certain minerals and vitamins. The major challenge that comes with these chews is that continuous consumption of them may lead to excessive usage and consumption of the nutrients. This, in turn, leads to a condition of over supplementation of the body. For this reason, if you take supplements that are fortified, make sure that your whole diet has a healthy variety of other nutritious foods in it.
Expert Interviews & Opinions
Most Important Criteria
(According to our experts opinion)
Experts Opinion
Editors Opinion
Users Opinion
By Default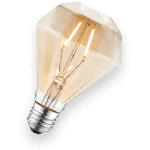 Trial and Error
Like any other supplement, it's important to make sure you take into consideration your stomach's reaction to energy chews. Before consuming them, take a look at the ingredients–paying specific attention to the sugar content. Note, that labels that say low sugar tend to have sugar alcohols in them, which can upset your digestive system. Everyone reacts to chews differently, so it might take a bit of trial and error to determine what works best for you.
Watch for Sugar
Sometimes, companies selling foodstuffs that are high in sugar will attempt to disguise this fact by claiming the ingredient under a different name. Be careful of any product that lists "evaporated cane juice" as a key ingredient; this is just another way of saying that it contains sugar that makes it sound healthier than it really is.
Check the labels
Before taking any sort of supplement you will want to make sure you take the time to read the label carefully. Check the ingredient lists to make sure there is nothing listed you are allergic to. Look at the nutritional information to make sure all looks good for your unique wants and needs. And also check for dosage, how often you can use it, and any other important need to know information., every time you buy a new package, even if it's the same brand as before, read the label because things can change and its always better to be safe than sorry!
Store them properly
After spending all that time researching and searching for the honey chews that are right for you and then spending money buying them, you will want to make sure you store them properly so they last! Most of the time, the best place to store them is in a cool, dry, dark place. So, your pocket may be ok for one or two that you will use during a run but they can get soft and sticky and messy when they get too hot so it is best to store the main container or package someplace they won't get too warm and where they won't get wet.
Other Factors to Consider


Value
Energy chews are typically packaged in small packets that have around 6 chews. The packets are easy to carry–just like energy gels. They can be accessed easily during the workout sessions and the serving size is ten small, soft gummies that provide 100% of your recommended daily value of Vitamin C. The company currently puts out 8 different flavor options, plus 2 additional products that are kid-specific. The chews have different prices depending on flavors and ingredients, and quantities.
If you are a runner, distance athlete, or any athlete for that matter then you know how effective energy supplements can be. While some of them may not taste the best or have a strange consistency, they are worth every cent. These supplements provide runners with the energy they need during their runs and prevent fatigue from creeping up.


Portability
One thing all runners and workout enthusiasts appreciate is a portable design. Being able to easily carry things while on the go is key to finding the gear and supplies you need. This also holds true for the supplements you bring along with you. Thankfully honey chews are very easy to transport and can be carried with your just about anywhere you plan to go. This makes them a popular choice among runners and athletes as well as hikers and workaholics. These honey chews are all made to easily fit into pockets and backpacks which is a major perk to be sure!
Frequently Asked Questions
q:

Are Honey Stinger Chews Non-GMO?

a:

All the ingredients in Honey Stinger chews are non-GMO.
q:

I have a sensitive stomach, will Honey Stinger chews bother my stomach?

a:

Everyone reacts to gels and chews differently, so it might take a bit of trial and error to determine what works best for you (what doesn't upset your stomach or what goes into effect the quickest). Everyone has a different absorption rate and sensitivity, and these are all made with varying carb sources and amounts. Honey is used as the major sweetening ingredient in the energy chews, and honey has a compound ratio of fructose to glucose ratio ( 1:1). If you can eat fruit without any stomach issues then you should be fine with these chews.
q:

Why do these chews seem to have a high sugar content?

a:

Honey is used as the core ingredient in making the energy chews. It's also the main sweetening ingredient. Honey, is a compound comprised of several types of sugars like glucose, sucrose, fructose, trisaccharides, and maltose. The human body has the capability of utilizing sugar that is in its simple form. The energy provided by these chews come from the sugar and carbs it provides–mainly from the honey.
q:

Does this brand offer any Vegan options?

a:

The honey stinger chews are not vegan. Though honey is used as the main ingredients and some vegans may consume it as an exception, they cannot be marketed as vega since honey is a bee by-product.
q:

Why is there sodium, magnesium, and potassium in the energy chews?

a:

These ingredients keep your body running normally and help replenish electrolytes.

The following guidelines will help you choose a healthier energy chew.
Read the ingredient list to find an energy chew that's made with minimally processed natural ingredients.
Stay clear of artificial sweeteners and artificial preservatives.
Limit refined sugars and syrups. Check the ingredient list to find out the source of sugar.
Subscribe to our newsletters