10 Best Neck Gaiters for Runners Reviewed
last updated:
Apr 26, 2019
If you are on the hunt for the best neck gaiters for runners, then you have come to the right place! Here you will find a compiled list of reviews of the best options currently available along with what to look for before making your purchase

The best neck gaiters for runners are comfortable, versatile, and easy to slip on. They should provide either the insulation you need for the cold winter months or the breathability and moisture-wicking capabilities needed for summer running. Neck gaiters can be worn in many different ways, so you will have plenty of options to choose from! Many of them come in lots of fun colors and patterns as well—so you can look great whenever you wear your neck gaiter.

Take a look at our list of the top 10 best neck gaiters below!
This is the best product on our list that is currently in stock:

Arc'teryx RHO LTW
Why is it better?
Soft, stretchy, non-itchy material
Warm & wind resistant (though not too warm)
Tight Fitting
Durable
In a
Hurry? Editors choice:

Test Winner: Arc'teryx RHO LTW

5
Researched Sources
1.1K
Reviews Considered
10
Hours Researching
16
Products Evaluated
Features
Weather Resistance
Size
Weight
Versatility
By Default
10 Best Neck Gaiters for Runners
Criteria Used for Evaluation


Features
Neck gaiters have different features that make them stand out and also make them function more effectively. Some of these features are:
Attachment
Many neck gaiters are made in a way that when worn they can comfortably fit around the neck and hence be able to keep the neck warm always. This means that you need to have the perfect fit for your neck gaiter. Something to lose will mean that it cannot cover your whole neck and it will loosely hang on the lower part of your neck, making you get overheated on that particular part of the neck. Something too tight will make you uncomfortable and probably cause a skin rash and make you feel too much heat. The best fit is something that you can comfortably move your neck without any feeling of discomfort.
Adjustability
Some neck gaiters can be adjusted to fit you the way you want them to. They may have additional material or may just be stretch and flexible enough to fit you snuggly and securely. If you know you need something that can adjust to fit you then take a look to see if the neck gaiter you are looking at allows for that.


Weather Resistance
Many runners are intimidated by the idea of running in the winter time, which is fair. Running in cold weather isn't just an inconvenience, it can be dangerous. But many runners see running in inclement weather as a challenge and are undeterred by the risks. Which is why we stress how important it is to keep warm. This is a simple idea if you aren't planning to exert yourself but the needs of athletes make it complicated. Keeping warm while running means you have a dozen or so other factors you need to account for, from wicking to ventilation.
On top of keeping warm, running in inclement weather endangers something else as well: your skin. Runners already have a plethora of skin concerns, blisters, and infections that can develop from an excess of heat and moisture. The cold weather adds on the factor of damage to the skin, blistering and chaffing caused by the low temperature and the wind. Not to mention the dangers of frostbite and exposure.
All of this is the reason we are so keen to offer a list of high-quality neck gaiters. This little piece of cloth can be a shield from a large number of uncomfortable issues, not to mention its ability to manage moisture. A neck gaiters wicking ability can pull sweat from the neck and face to prevent rashes, irritation, and infections. Its insulated construction doesn't only protect you from the cold, it can prevent cracking and blistering from the wind as well as sunburn which is just a big a concern in the winter as it is in the summer.
We take into serious consideration all of the criteria that we use to determine the high-quality neck gaiters that end up on this list. It is these criteria that we have also chosen to explain below so that our readership will understand what we use to determine our candidates. It is our hope that this insight will allow our readership to make more sound decisions and properly prioritize when choosing gaiters that will suit them best.
If you plan to run in the snow, or in wet, muddy conditions, you'll want to get a gaiter that provides you with some weather resistance. Make sure that your neck gaiter is definitely wind resistant and water resistant. This will guarantee that you are always warm regardless of the cold weather. Keeping your neck warm is very important as this will not only keep you warm but also prevent any infections that you may get when running in cold weather. Make sure that the neck gaiter you get is weather resistant.


Size
This is one of the most important factors when looking for a neck gaiter as fit will determine your whole running experience. Make sure you try the neck gaiter out before making any purchase, also take into consideration the material used whether it stretches or not. When you have the perfect fit you will be able to enjoy the comfort and hence make your running experience more enjoyable. Also, you can always inquire from the salesperson if you are making a physical purchase in a store, but if you are doing an online purchase then you can always refer to buying guide charts provided by most online shopping platforms.
When we took a look at the size we made sure to consider how well it is designed to fit most necks as well as whether or not it is adjustable and how well you can make it fit the way that you want it to. Here we considered the thickness of the neck gaiter and took a look at how it fits for size when you put it on--this is important because of some of the warmer options actually have additional material that can be uncomfortable if it is too much for you. We encourage you to try on the neck gaiter before making your purchase just to make sure that it will fit you properly. If you can't try it on before you buy and need to order online, take any necessary measurements to ensure that it will match yours! And at the end of the day, what is most important is that you need to consider tyour own specific needs in terms of size before making your purchase.


Weight
Light is right when it comes to sporting gears and accessories. Most athletes make the mistake of ignoring the usability and durability of sporting gears and concentrating more on the weight. And a neck gaiter isn't supposed to be so thick that it overburdens your neck regardless of the quality but then this doesn't mean that you should sacrifice all the other important factors when considering the weight of your neck gaiter. But then with the current technology, you will definitely find a durable neck gaiter that offers amazingly lightweight features but then they tend to be a little more expensive.
We know that not all neck gaiters are the same, and while lightweight is typically the way to go some of you may benefit from a neck gaiter that is bulkier and a little heavier. This would relate to those of you who need a neck gaiter that will keep you warm during those cold winter months. On the other hand, if it is hot out you need to make sure that it is lightweight, breathable, and moisture wicking. The most important factor we considered here is that the neck gaiter is moisture wicking and able to keep you dry no matter what the weather is.
Versatility
The best neck gaiters should be really versatile and easy to use. Many of the neck gaiters on our list can be used during both the cold and hot months--so you can literally use them all year long. They should look great and have the ability to be used in many different ways so you can look great and stay comfortable no matter where you are. Below is a list of the versatile options you should get from your neck gaiter:
Face mask or breathing protection device (keeps out the cold and, depending on the make and model, dust and insects as well)
"Ninja'' face mask hood for under a helmet. Also called a balaclava.
Headband, saharine, bandana, or sweatband
Alice rag or headscarf – away to keep hair out of your face
Wristband (twisted back onto the wrist) or a makeshift pair of gloves/ mittens if you have a pair of them (Useful if you have sweaty hands, but don't need fine motor control)
Expert Interviews & Opinions
Most Important Criteria
(According to our experts opinion)
Experts Opinion
Editors Opinion
Users Opinion
By Default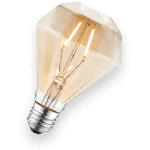 Find the Right Fit
Although compression gear can be very helpful when it comes to improving circulation and keeping your body warm, the last place you want to provide compression to is your neck. Make sure that any neck gaiters or neck warmers that you purchase fit you loosely enough to allow you to breathe normally, especially while you are running!
Beware of Allergies
Some of the products listed here are made from Merino wool. Any type of wool, Merino included, can potentially trigger an allergic reaction in an individual with the predisposition towards textile allergies. Extra care must be taken when it comes to allergies around the neck, because any swelling or irritation can lead to restricted breathing and turn into a life-threatening situation.
Other Factors to Consider


Comfort
Comfort will be achieved by getting the right fit and also picking the right material that doesn't affect your skin. Good material will ensure that you enjoy comfort and breathability. Ask about the material used in making the neck gaiters. Some neck gaiters use a fabric that is double weave and a little stretchy that offers good breathability around the neck. It is an ideal hard to get a neck gaiter that is full-length and not very stiff as this will make your neck to overheat.
Like many decision when getting running clothing, getting the perfect neck gaiter to suit can turn out to be a very complicated task. With the wide collection and variety in brands, it's easy to get a neck gaiter that will be able to keep you warm during the cold season and also provide the comfort that you are looking for when running in cold or windy weather.


Bottom Line
Other Things You Need to Know Before Buying a Neck Warmer
- It should be affordable
- Able to wick moisture and it is wind and waterproof
- Made from high-quality material and able to retain its original size even after multiple washes
- Fits comfortable and keeps the body warm
- Breathable and able to retain warmness
We all know that the primary sources of heat loss are the head and hands, but what many don't realize is that a tertiary, yet significant location for heat loss is the neck. Wearing a simple neck gaiter is extremely helpful because not only can it keep your neck warm, but it ought to be pulled up over your chin and mouth if it's brutally cold. I prefer lightweight gaiters that still keep you warm without causing excessive sweating.


Value
Just because you want a good neck gaiter doesn't mean you should not consider the price of the neck gaiter. The price doesn't mean that it relates to the quality of the neck gaiter, though the price might be a good factor to consider. It's good to look into reviews that are given to a particular product before making a purchase. Neck gaiters are a good investment that should be given great consideration before making the purchase.
While picking out the best neck gaiters other factors were also considered like Their durability, and, of, course you will not waste your money buying a neck warmer that will never last for the expected months/years. Moisture-wicking ability, it is not funny to find some neck warmers that don't wick moisture. Versatility; you need to be economical; the best neck warmer should have the ability to be used in a wide range of activities like skiing, hunting, snowboarding, and riding. Breathability; will you buy a neck warmer that doesn't allow your skin to breathe? Of course, don't even attempt.
Frequently Asked Questions
q:

Can I use a neck gaiter when it is hot out?

a:

Normally neck gaiters are designed with insulation in mind, so very few of them would be comfortable in warm weather. If you have issues with excess moisture or skin that is particularly sensitive to sunlight or wind, there are thinner options available that can be used for the sake of protection.
q:

Can I wear neck gaiters for more than just running?

a:

Yes! you can wear a neck gaiter when you run, on your bike rides, and so much more. They even make neck gaiters for fishing and other activities that have additional features designed for those specific activities!
q:

Are all neck gaiters waterproof or water resistant?

a:

Cold weather is not inherently wet weather. It is important to take into account the region you live in and where you will be running when shopping for a neck gaiter. If your area has a lot of cold weather precipitation then it is better to favor a model with some level of water resistance.
q:

Are neck gaiters machine washable?

a:

With any clothing you will be wearing while sweating excessively, washing is important. We always recommend reading the tags or included care instructions when it comes to athletic wear. Especially since the improper washing of specialized clothing can cause excessive wear and shorten the life of your clothes.

If your neck gaiter isn't machine washable the care instructions will provide a breakdown of how to wash them in other ways.
q:

What are the best ways to use my water resistant?

a:

They are just like a scarf, and when worn, they wick moisture and dries quickly to retain heat. They are designed & made from fleece-like fabric, and so they are perfect for keeping the body warm. Since they are wind and water resistant, they are ideal for blocking away cold.
Subscribe to our newsletters