10 Buff Headwear Reviews – Find the Best One for You
last updated:
Jan 14, 2021
The best gear is often incredibly versatile. What we love most about the entire Buff headwear lineup is that it works in a myriad of circumstances. If you are training in cold weather, there are designs that are specially made to keep your neck and lower face warm. In the summer, these same designs can protect your lungs when training in dusty conditions. There are also designs that offer unmatched UV protection to protect your hair from the sun. These designs are also great at wicking away sweat, and can keep your sweaty hair out of your eyes! Whether you need a Buff design that offers UV protection, sleek styling, moistures wicking properties, or a little bit of everything, we have compiled a list of some of the best of the best!
This is the best product on our list that is currently in stock:

National Geographic Multifunctional
Why is it better?
Seam-free
Unique color pattern
Odor-control fabric
In a
Hurry? Editors choice:

Test Winner: National Geographic Multifunctional

4
Researched Sources
1410
Reviews Considered
15
Hours Researching
13
Products Evaluated
Comfort
Materials
Value
Durability
Breathability
By Default
Criteria Used for Evaluation


Comfort
All Buff products feel good, but some more than others.
We all want to be comfortable no matter what we're doing so this is almost always a factor we look closely at when choosing products for our buying guides and in making our lists. Luckily, Buff headwear are all soft, flexible, breathable, and versatile which should help make your buying decision an easy one. Some of their products, however, are more comfortable than others and this was where we took that into account. For example, number three on our list, the Margo Neckwarmer, is partly made of wool. While most users found it to still be soft and comfortable, some people thought it was a bit itchy, and obviously, those of you with wool allergies will need to avoid it. Other than that most of the products on our list are similar in terms of how they feel when you where them, although there was some variance, which is reflected in this factor score.


Materials
What something is made of often dictates all the other factors, but there's more to it than that.
Most Buff Headwear is made of their signature fabric, which is a 100% microfiber polyester of their own proprietary blend. A couple of their products, such as number three on our list, the Margo Neckwarmer, do have a large percentage of wool in the blend so we made sure to look out for slight differences that generally occur based on different intended uses. Beyond that, however, it's also important for this type of product that you look at the design, quality, and placement of the seams and hems. That's because since it will be worn directly touching your skin you want to make sure that the seams lay flat as much as possible and are small and high-quality. You don't want a large, poorly sewn seam irritating your neck or part of your face. After considering over 1400 reviews, however, we found that complaints about the fabric, construction, and seams were few and far between and so we feel confident recommending Buff headwear products to you.


Value
Most Buff products cost more or less the same, although it can start to differ based on certain colors and patterns, especially if you have them make a custom creation just for you.
Buff products are mostly a similar price to one another, however, we wanted to include this factor because a few are differently priced and a few models can be ordered in bulk which changes the pricing. Also, we wanted to make sure to tell you about one of the coolest things about Buff headwear; no matter who you are or what you do the company will happily create a customized Buff headband or neckwarmer just for you. All you have to do is send them your company logo, artwork, photo, or whatever else you want on your Buff and they will custom design and manufacture one for you. There is a minimum order of 25 pieces, and there are some specific requirements when it comes to how the art and design are submitted, but once all that is decided up you simply sign a contract and about a month later you'll receive your very own customized Buff headwear. These are a great idea for family reunions, running clubs, race events, customer reward and retention gifts, and much more. The only limit is your imagination.


Durability
Since Buff products are so versatile and can be worn during so many different activities it's important that they can stand up to whatever surprises you have in store for them.
One of the reasons that Buff headwear products have quickly become so popular is because of their versatility. You can use them as a neckwarmer, face protector, hat, bandana, ponytail scrunchie, and so much more. Honestly, there are probably over a hundred ways you could utilize these things. With all that power of versatility there comes great responsibility, however, and since they can be used for so many things, doing so many different activities in so many different locations and under so many different conditions, it's essential that the company makes the tough and long-lasting. Since you never know what you'll be up to or where you'll be up to it when using one of these products you need to know that you can depend on it and that it won't let you down. During our research, we found that for the most part people were really happy with how well their products held up over time through a variety of different uses, which makes us feel confident in recommending them to our readers.


Breathability
One of the most common uses of this product is as a facemask which is just one reason it needs to be breathable.
Buff products are known for being comfortable, stylish, versatile, and of course breathable. This is super important for a couple of reasons. First and foremost, one of the most popular uses of a Buff is as a facemask. Since in this case, it will be covering your mouth it's obviously vital that it allows you to breathe comfortably while you're wearing it. Another popular use is to use a Buff as a headband to soak up sweat and prevent it from running into your eyes, stinging them and negatively affecting your vision. In this case, if the product isn't breathable and readily wick moisture away from your skin and to the outside air where it can dry naturally then it wouldn't be a very good product. Thankfully Buff designed their products with this in mind and the majority of them are made from 100% microfiber polyester that is breathable and moisture-wicking.
Expert Interviews & Opinions
Most Important Criteria
(According to our experts opinion)
Experts Opinion
Editors Opinion
Users Opinion
By Default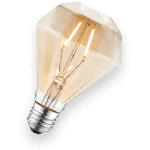 Look Out For Textile Allergies
It's possible that you can still experience discomfort and skin irritation even while wearing a Buff headband with excellent breathability. The potential culprit for this is an allergic reaction to the fabric used in its construction; this can be often found in products made from wool or polyester.
Remember To Wash Them Frequently
Despite many of these Buff headbands offering odor and moisture management, as well as anti-bacterial properties, they still need to be washed regularly. If you fail to properly clean these products, they can attract an odor over time that will be much more difficult to remove without a pre-washing in vinegar or water and baking soda.
Other Factors to Consider


Color
This goes with fashion and also preference. Mostly ladies love bright colors while men prefer lots of black. For Buff, we need to agree that fashion is a great aspect that accompanies it as well. And it can lead to the color choice; when it's meant for running we recommend the use of bright colors especially if you are one of the early morning runners or the late at night runners as well.
Getting bright colors can not only make you look great but can be used to protect you in places where there is low to no light. Most buffs are of bright colors as well, which mostly favors ladies, but that doesn't mean men cannot get one that is a unisex bright colored buff for their use and end up loving it. Make sure you get the right color according to the time you run or your preference.


Flexibility
This is one of the factors that cannot be ignored especially when one is talking about clothing; having the ability to use one product in more than one way is the most appealing thing to look out for when shopping for clothes.
When heading out to buy something from Buff, it is essential to know that you can use it in more than one way. This not only makes your work easy but allows you to also look good in the process. With a multi-functional buff head-wear, not only will you be able to look great with it when working out, but even when going to work or to the mall for shopping.


Use
When going out to buy anything there is a reason as to why you have to get. In this case, the same applies when going to buy Buff headwear. This means that you have to buy one that will not disappoint, and if it is a multi-purpose model, it can serve you in more than one way. Try to get one that will wick out moisture when needed and keep you warm altogether.
Frequently Asked Questions
q:

How many ways can my Buff be used?

a:

There are more than 12 ways that you could use your Buff: you could decide to use it as a bandanna, hairband, dusk mask, helmet liner, pirate style, or Saharan style, just to list but a few. There are options that are fitting for all kinds of adventures!
q:

How do I wash my Buff headwear?

a:

In most clothing, the washing instructions are given on the tag and the Buff Original's instructions may vary based on color or style. Generally, they are machine washable but do not iron them. Also, make sure to use the most suitable detergent and water temperature based on the exact model you purchase. Buff headwear will not lose its elasticity, and color will not fade.
q:

Can I customize my Buff?

a:

Buffs are very customizable depending on which site you will be making your purchase. Speaking with Buff or one of its distributors directly will give you all of the information about how to customize the color, logo, or general style of your Buff.
q:

Which is the best fabric of Buff that I can use?

a:

The best fabric for a Buff depends on the season you are going to use it in. During the hot season be sure to go for a material that will be able to wick out excess moisture to leave you dry and cool, if it is during the cold season get a fabric that will make sure to keep you as warm as possible, like wool for example.
Subscribe to our newsletters