10 Best Nike Running Shorts Rated
last updated
Nov 13, 2018
Nike is one of the most competitive brands in the athletic world. They are consistently releasing high-quality gear that will improve your
performance
and allow you to push yourself to new levels. Running shorts are no different—they will keep you cool, dry, and comfortable during each and every run.
While Nike has all types of athletic gear, here we will focus on the best Nike running
shorts
specifically. Nike shorts are a favorite among runners and come highly rated and recommended.
Just because summer is almost over doesn't mean that you can't benefit from a good pair of running shorts. In the summer shorts help you keep cool on those warm muggy days, but in the winter time you still run, and you still work out. Running shorts are made for you to work out in them so they are easy to move around in, and good at wicking away
sweat
. It's always good to have a great pair of running shorts, you never know when you're going to need them.
18
Researched Sources
1564
Reviews Considered
22
Hours Researching
18
Products Evaluated
Comfort
Durability
Size
Value
Style
By Default
In Depth Review Top 10
Dri Fit Tempo shorts
Pro Compression Shorts
Stride Running Shorts
Aeroswift Race
Challenger Running Shorts
Dri Fit 7" Phenom
Women's Crew Dry
Dry Fly 9
Dry Attack Shorts
Flex Training Shorts
Table of contents
Criteria Used for Evaluation
Other Factors to Consider
Frequently Asked Questions
Sources
Nikes 10 Best Running Shorts
Simple design
Built-in briefs
Highly breathable
DriFit material
Wick away moisture and sweat
Lots of color options
Small pocket for storage
The Women's Nike Dri Fit Temp shorts have a simple and classic design with the female runner in mind. They provide optimal comfort and keep you cool and dry during your runs.
Read more
DritFit Technology
If you are a frequent runner, you understand the importance of breathability and ventilation. These shorts are made with 100% Polyester and feature DriFit technology to keep you cool and dry during your runs. In other words, they are highly breathable and wick away sweat and moisture.
Adjustable Fit
To provide runners with the best possible fit, they have built-in briefs and a drawstring closure for adjustable fit.
Cost and value
These shorts come at a moderate price. Plus they come in a lot of different color options so you can find a pair that fits your style the best.
2

. Pro Compression Shorts
Comfortable and lightweight material
Dri-Fit fabric wicks sweat away
Body skimming fit
Triangular gusset
Some consumers have said that they run small
The Nike Pro Compression shorts are a favorite among many female runners. They provide a secure and compressed fit and feature a 3-inch inseam for maximum coverage.
Read more
Materials & breathability
These shorts are made of 92% polyester and 8% spandex. This blend allows them to be body skimming, stretch, and compressed. They also utilize DriFit fabric to keep you cool and dry as well as provide maximum breathability.
Comfort and style
Their flat elastic waistband won't poke out and you can rest assured you will be comfortable. While many runners wear these solo, others prefer to use them as a base layer--either way they are a comfortable and attractive running short.
Cost and Value
These shorts are moderately priced and come in lots of color and pattern options to choose from.


Breathable and lightweight
Has pockets on the side and back
Comes in a couple different colors
Flex fabric stretches with you
More expensive than some other pairs of shorts
These Nike shorts are great for guys who enjoy long distance running. They provide optimal comfort and breathability during your runs and are built to last.
Read more
Comfort & Style
These lightweight running shorts are flexible, breathable, and have an adjustable waistband. They allow for full range of motion and have a layered design. They have a zippered storage pocket in the rear as well as side and back pockets.
Mobility & advanced features
They have a 5 inch inseam that gives you perfect coverage without limiting your mobility. It has small pockets on the side so you can carry small items with during your run. The back yoke and gusset are perforated to enhance the ventilation so you will get comfortable shorts with great breathability. The back pocket has a vapor barrier to help protect items from sweat.
Cost or Value
These shoes are on the pricey end but are a great investment! You know you are going to get a good quality pair of shorts when it comes to Nike so the money you spend will be worth it.
Stretch fabric and side vents let you move freely
Comfortable bonded hem
Waistband doesn't cause any skin irritation
Small inner pockets allow you to store small items
This type of Race runners shorts highlights a quick drying texture that decreases sticking from sweat and a work belt for included breathability in the high warmth zones.
Read more
Comfort & Style
The Nike Aeroswift Race running shorts are made with recycled polyester/spandex. It has a perforated stretch waistband for breathability and an inner drawcord.
Materials & breathability
The Dri-Fit fabric used in making these running shorts helps keep you dry and comfortable. It also has a liner with zoned mesh which increases airflow.
Cost and value
The price of the Nike Aeroswift Race is slightly on the high side of the spectrum.
5

. Challenger Running Shorts
Comfortable
Dri-Fit technology
Durable
Machine washable
Built in liner
Breathable
Affordable
The NIKE Men's Challenger Running Shorts are a great pair of running shorts--they're comfortable, durable, and ready to take on anything you throw their way!
Read more
Comfort & Style
The shorts are made of 100% Polyester and feature DriFit Technology to keep you cool and dry during your runs. They have a built-in liner with additional moisture wicking capabilities and their side panel mesh maximizes ventilation and breathability. They also have an adjustable waistband and are machine washable.
Cost or Value
These shorts are affordably priced. They are priced pretty fairly and have a large collection of colors to choose from.


100% polyester
Breathable and stretchy inner shorts
Comfort and added support
Small pockets for storage
The compression portion can be too small or tight
Running your best requires gear that won't hold you back. This version of Nike Dri Phenom running shorts combines the stretch and support you need from the start, plus optimal airflow to keep you comfortable while running.
Read more
Comfort & style
The Dri Fit 7" Phenom has a built-in Nike Pro short that delivers great support. The addition of overall laser perforations help to further enhance its breathability.
Range of motion & visibility
These 2-in-1 running shorts are designed with vented hem for full range of motion and reflective elements that remain visible in low lights.
Cost or Value
The price is comparatively appropriate and befitting for a good product like this. This is especially true since it is like you are buying two products for the price of one with the mesh shorts built in.


Stretchy and breathable
Polyester and elastic waistband
3 inch inseam for ideal coverage
Nike Dri-Fit
Some find them too short for their taste
Nike's Crew Dry running shorts are comfortable, and breathable. They have a perfect 3-inch inseam for ideal coverage. The sides have a stretchy panel that makes the shorts move with your body for zero distractions, and so they don't scratch against your skin. Customers rave about how comfortable, and breathable they are. They have Nike's signature dry fabric with Dri-Fit built into them.
Read more
Comfort
These shorts are made out of polyester, with an elastic closure. They have Nike's Dry-Fit technology to wick sweat away. They have a 3 inch inseam for added coverage. These shorts are super comfortable and stretchy.
Style
The side panels will make the shorts move with you so they won't chafe against your skin. They come in seven different colors so you can choose whatever color you want, or get one in every color. You could have a different color for every day of the week!
Cost and value
These shorts are more affordable than some of the other shorts. They're cheaper when you compare them to other Nike shorts. Plus when you are running you want to be comfortable, and able to breathe in the shorts you are wearing; so you don't want to buy any old shorts just because they are cheap.


The material is perfect for the summer
Great for many different sport activities
Keeps you dry and comfortable
This design may not be appropriate for everyone
Running shorts are great, but for some people, some shorts have very similar designs. If you would like to test something a little bit different, then go with the Nike Dry Fly 9.
Read more
Comfort & Style
These are made of 100% polyester. This is a great news as this fabric is a great option for runners. It wicks the moisture very well; there's no skin irritation or any rash.
Durability and advanced features
Many runners also have a problem with keeping their keys and other items as many shorts don't have pockets. In this model, there are even two. They're placed on each side so you can keep your belongings there. The internal drawcord provides an adjustable fit. It's also double turned for a longer lifespan of the shorts.
Cost and value
The price is rather on the higher side but these shorts are also longer so more material is used while creating. High-quality shorts are worth this price.


Comfortable
Breathable
Maximum coverage
Adjustable waistband
Dri-Fit material to keep you cool and dry
Affordable
Several color options to choose from
No internal liner
Fits loosely
The Nike Dry Attack shorts are an excellent running short for every lady out there--they are comfortable, breathable, and stylish. With these shorts, you will have lots of color options to choose from; you can rest assured they will comfortably get you through all of your runs.
Read more
Performance & style
These lightweight shorts are a perfect option for short and long distance running. They have an elastic waistband that you can loosen or tighten with the drawstring.
Comfort and breathability
It features a 5-inch inseam to provide you with maximum coverage--and at this length, it also does not restrict your movement. They also utilize Dri-Fit material to wick away sweat moisture and keep you cool and dry during your runs.
Cost
These shorts are affordably priced and come in several color options.
2 In 1 inner knit layer provides a body-hugging fit
Nike Flex fabric stretches with your body
Hidden pocket on the inner right side to hold storage
Elastic waistband provides a comforting fit
Some say the inner layer is too tight
These shorts feature a comfortable slim fit that wont ride up during your run. They are comfortable and breathable--and will keep you cool and dry during your runs.
Read more
Comfort & style
These shorts are comprised of a spandex and polyester blend. They feature a Dry- Fit outer layer combined with a Pro Cool Knit inner later to wick away sweat and keep you cool and dry during your runs.
Breathability and advanced features
They are highly breathable and flexible--allowing for full range of motion. They also have an adjustable waistband and a small storage pocket.
Cost and value
These shorts are highly affordable and well worth the price, especially since it has double the protection with the inner knit layer.
Criteria Used for Evaluation

Comfort
Being comfortable is always an important factor when it comes to your running accessories.
The one factor that you need to really focus on and it's must have is comfortable wearing. Sometimes we buy clothes even if they're not comfortable but they look good. It can't be the same with running shorts. You need to feel that they fit you and that they will let you to do your best. As we've said before, the biggest problem is chaffing. It can really hurt and it causes skin irritation. Runners look for shorts that have sweat absorption function. It means that even if you sweat a lot, you still feel fresh as your shorts wick the moisture.
Think also about waistband. This is this part of the shorts that is very problematic. It can be sometimes too tight and it causes skin irritation. We were talking about the pockets before but try also to think whether you need pockets with or without zip. Shorts with drawcord are said to be the most comfortable as you can adjust the tightness. Make sure that you're not allergic to material because there are people allergic to some materials and they have rush. Remember also to put the comfort above the look. It's sad but sometimes some brands pay more attention to look than to comfortable wearing and people also tend to forget that comfort is a must have.

Durability
Durable materials are something that is very important while choosing the shorts. Who would like to spend money on thing that will last only 2 months. The answer is nobody and that's why we really pay attention to durability and we make sure that the products on our list are durable enough.
Shorts made of high quality material may stay with you for even years but you need to really care about them. The one thing that many of us forget to do is to read the instruction of usage. When it comes to shorts, there's usually little label inside.
All the details about washing are written there. If you have shorts that need to be hand washed and you will wash them in washing machine, they won't be durable as they should be. You need to also be aware that there are many shorts that can be exposed to heat dryer as that may destroy the structure. The best solution is to let your shorts air dry. You need to also read about the detergents you can use. If you can was in the washing machine, make sure you use the appropriate program. Your shorts shouldn't shrunk or dye.

Size
Do you think it's possible to enjoy your running session when your shorts are too big or too small. We don't think so and that's why we want you to pay attention to size.
Whenever we read reviews and we see negative ones, they're most about sizing chart. It may be really hard to choose the size, especially if you look for the product on the Internet. Have you ever wondered what does it mean good size? Well, this means that the shorts have appropriate length and they have rather snug fit- especially when it comes to compression shorts.
Other types of shorts have loose fit but they can't be too loose in the waistband. The best way to get the best size for you is to measure yourself. You should to do it regularly as the body is changing and many people forget about it. When you find durable, comfortable running shorts, compare your measurements with official brand's sizing chart. This will definitely help you with the choice but it doesn't mean that the size will be good. If you had problems with sizing in the past, look for shorts that can be easily returned.

Value
Price shouldn't be the first thing that you look for, but it is still important. Sometimes you have to spend more to make sure that you are going to get comfortable, yet durable running accessories.
We needed to put his factor here as many people complain that running clothes tend to be expensive. We agree with that but at the same time we know that those higher prices don't come from nowhere. We know that some brands have high prices and they don't offer high quality materials but there are also brands like Nike, that offer high quality products. Running clothes are usually made from more durable materials. Also other properties like moisture-wicking or anti-chaffing material aren't the ones you can find in every day clothes.
Running is this type of sport that needs really high quality products as your whole body is in move. If you really want to save some money, you can always find some products on sale. We know that running shorts are really useful and that's why we try to choose not only expensive products. On our list, you can find also cheaper shorts that are still worth buying. We know that sometimes we need to tighten the belt but buying high quality shorts which are a little bit more expensive is a good investment. Try to evaluate the other factors first and then check the price.

Style
The fashion is becoming bigger and bigger part of running as being trendy even while running is on top. We don't know anybody who would like to buy shorts that don't look good. Nice clothes means motivation.
Clothes may have big impact on our mood and buying nice running shorts makes running more exciting. The good question is what's in now? While doing our research, we make sure the products that we put on our list, are new and they're fashionable enough. We update our products only to help our readers be more stylish. However, the most important thing for us is comfort and durability and it should be the same for you.
Sometimes you may see very nice pair of shorts but they're not breathable or they're made from cheap material. Don't buy things only because they look good. They need to also be functional. We think that the best option is to choose classic design o shorts. Nike is one of the brands that offers models like this. If you don't want classical black, there are many different colors and there are also many shorts that have reflective details so not only you will be stylish but also safe.
Expert Interviews & Opinions
Most Important Criteria
(According to our experts opinion)
Experts Opinion
Editors Opinion
Users Opinion
By Default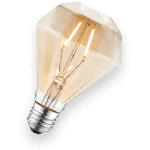 Know When It's Time To Replace Your Shorts
Although many of the products listed here offer impressive durability and should be able to last for quite some time, there will eventually come a point where you will need to replace them. For running shorts, some signs that it's time to find a replacement are a loose waistband, significant holes or tears, and transparency in some portions of the fabric.
You May Need To Work Hard To Remove Odor
In some cases, running shorts that offer special antibacterial or moisture-wicking properties can attract their own odor over time. Usually, this lingering smell won't even go away after running through a complete washing cycle. In order to treat this, soaking your active apparel in vinegar or a mixture of water and baking soda before washing can help to remove this scent.
Other Factors to Consider

Accessories
Do you need pockets?
This can be more of a personal choice, but some people need to have a pocket in their shorts. It may seem strange at first to have pockets in the running shorts but to be honest, this is one of the best features. Think about it- you run and you need to keep your keys somewhere. You're not going to take a bag with you, so the best solution is to use shorts with a small pocket. While choosing the shorts with pockets, you need to think how big it should be. We are aware that most runners don't like very big pockets as it makes shorts less stylish and it's easier to lost things. However, the pocket must be big enough to store your keys. Some people say your pockets should be big enough to keep a credit card in it.
The next thing you should think about is where your pocket should be placed. Most shorts have a small pocket on the inside of the waistband. This is a very popular option, but nobody said that there aren't others. You can find pockets on the backside of some shorts; these are said to be the best when you run long distances. If you have a pocket close to the waistband, there's less bouncing.
Think also how many pockets you want. The most popular option is one but there's also the possibility of having two or more pockets in the shorts.
Frequently Asked Questions
q:
I've heard something about different styles of shorts. Can you explain them?
a:
Yes, there are three most basics styles of running shorts:
Compression shorts– they're tight fitting as the title implies, and they have a snug fit. They tend to be much warmer than the others because they compress the legs. They're very popular because they provide muscle support and are sometimes used for recovery. This type will be also the best if you want to avoid chaffing. These are said to be the most flexible of all the types.
Split shorts– they're very popular to V-Notch Shorts. They have a nice loose fit, which means that they give you a full range of motion. They also tend to be shorter.
V-Notch Shorts– this type has a V-shaped cutout as the title implies. The same as with split shorts, they provide a great range of movement. They're still very flexible and are the most popular type.
As you can see these are 3 basic types. You can also encounter the other types but they will be similar to one of those 3. The choice is yours!
q:
What are the running shorts features?
a:
Buying good running shorts isn't only choosing the best size or price. It's also personalizing the shorts and choosing what additional features you really want to have. Here are the most popular features.
Dri-FIT Technology – This technology can be found while shopping many Nike products and it's extremely popular amongst runners. It is usually for way stretch fabric. Special material is able to wick the sweat during running. This sweat quickly evaporates from the fabric so no worries about an unpleasant odor. You will stay dry during your running session and you will feel more comfortable. This function also makes shorts more breathable as there's bigger air flow.
Quick drying– this is a feature adored by many runners who don't like to have wet clothes on. Polyester and nylon are the most popular materials which are quick drying. This is a great option for people who tend to sweat a lot and they want to stay dry during running. You know that as a runner, you may encounter different weather conditions and when there's rain, your shorts will be able to dry fast. This feature is also useful when it comes to drying the clothes after watching.
UPF protection– if we were asked what is the one thing runners forget about during running, it's sun protection. Maybe you have your glasses on, but do your clothes have SPF? There are different levels of protection; the higher the number you choose, the more protected you are. It's not a must-have but it may be a nice feature, especially if you live in a very sunny area where the rays of the sun are very strong.
Inner liner- this is a feature that is adored by some people but there are the runners that hate it. We could say that it's kind of underwear. This feature helps to wick the moisture and this is fantastic. Because of this, there's much less chaffing. This option is becoming more and more popular as for some runners wearing shorts with inner liner is really comfortable.
Compression– when it comes to shorts, there is a special type called compression. It has a snug fit and it may help to recover muscles, which is why they're also used after surgeries. Some runners think that they're less comfortable than the other types because they're too tight for longer runs.
Packable– it means that you can pack your shorts in the package and you can easily store them in the package. This is not common options when it comes to shorts, it's more popular with running jackets.
Anti-chafing seams/ Chafe-free seams – this kind of seams are placed away from the areas with the biggest probability of chafing.
Reflectivity– this is the feature that we really love because it makes us safer and it also lets the drivers see us from long distances. When it comes to running shorts, the logo is usually the element that is reflective.
q:
Do I need a pair of running shorts?
a:
This would be another personal choice option, but we know how much shorts can benefit a runner. Running shorts lets you run more freely. There is no fabric to hold you back with every step you take, They are breathable and flexible in every way. If you live in warmer climates it is almost necessary to have a pair of running shorts. It can get way to warm outside to run if you don't have a great pair of running shorts.
Running shorts are an extremely comfortable thing and every runner should have at least one pair of running shorts in their wardrobe. Running shorts are adored by people who live in very sunny/ hot areas and they want to provide their legs some fresh air. Nike isn't the only brand that offers great running shorts but it's one of the best brands on the market. As we've said before, we are focusing on comfort and durability, and all of the products in our top 10 have it. Get some Nike running shorts and hit the road. Or maybe you've already bought a pair of Nike running shorts? What do you think of them? Let us know in the comments below.
Subscribe to our newsletters