10 Best Anti-Chafing Creams & Sticks Tested
last updated
Apr 25, 2019
Whether you're a runner,
cyclist
, or all-around athlete, nobody likes to have their skin rubbed raw. Caused by friction from skin rubbing against skin or clothing and exasperated by your
sweat
, chafing can be extremely uncomfortable and painful, and throw you off your game while interrupting your training. Thankfully, protection against chafing has come a long way in recent years thanks to the advent of many different creams,
lotions
, and other applications. We've researched the best of the best to bring you the top anti-chafing formulations on the market today. Check out our list of the best anti chafing creams!
In a Hurry? The test winner after 13 hrs of research

Body Glide
Why is it better?
Easy to use
Vegan
Cruelty free
No harmful ingredients
Different formulas for men and women
In a
Hurry? Editors choice:

Test Winner: Body Glide

9
Researched Sources
1200
Reviews Considered
13
Hours Researching
12
Products Evaluated
Product Purity
Brand
Comfort
Durability
By Default
10 Best Anti-Chafing Creams



Easy to use
Vegan
Cruelty free
No harmful ingredients
Different formulas for men and women
Some users are sensitive to the essential oils in the product
The Body Glide stick is one of the most recommended anti-chafing products currently available. It's easy to use, portable, and highly effective--and will quickly become just as important as your water bottle when you go on your runs.
Read more
Ingredients
There are options for men, women, and children and it is made of all-natural ingredients that will prevent chafing and ensure your comfort. The women's stick has additional ingredients to prevent irritation and ensure you stay well-moisturized. It is vegan and only made from plants--and you won't have to worry about leaving it around your kids.
Key Features
This product is easy to use--just like the name suggests, you just glide it on wherever you need to (it looks just like your deodorant stick). It won't clog your pores and is designed to be long-lasting and last all day long.
Value
This one is affordable and worth keeping in your gym bag.



Vegan
Cruelty free
All-natural
Great for those with sensitive skin
Not as long lasting as some would hope
Petal Power chafing cream is made of all plant ingredients and id one of the most effective all-natural products available to use.
Read more
Ingredients
Petal Power is vegan as well as free of parabens, gluten, and petroleum--and it is completely made of plant-based ingredients.
Key Features
This one is perfect for cyclists and is a great option for women. It's made in the USA and is perfect for those of you with sensitive skin since it has not peppermint oil or tea tree oil.
Value
A little on the pricey side but a great option for you ladies out there.
3

. Gold Bond Friction Defense



Long lasting
Protects against friction
Contains aloe & ginger
Non-irritating
Non-greasy
Does not stain clothing
May cause irritation to sensitive parts of the body
Not suitable for the soles of the feet
May not work for all users
Gold Bond Friction Defense Stick is a deodorant-like stick that glides on for protection against chafing and leaves no residue on clothing. It can be used on people with even the most sensitive skin because of its gentle formula.
Read more
Ingredients
Aloe Vera (skin soother), Ginger (skin rejuvenator), Tribehenin (helps to penetrate the skin), bisabilo (chamomile extract, good for skin healing properties)
Key Features
Gold Bond Friction Defense comes in an easy to apply stick, which some users may prefer to a messier cream or gel-based product. It is also long-lasting. It not only helps to protect the skin, but it can help heal skin once chafing has occurred. It also moisturizes as well.
Value
This is an excellent value from a well-known company. Many people compared Gold Bond Friction Defense to Body Glide, a similar but much more expensive product, and said that it worked just as well for roughly half the price. Reviewers had nothing but great things to say about this product. About the only complaint we could find was that the stick is too large to easily apply the product between your toes, but hey, you can't please everyone. We think it's well worth every penny, and that' why it's #1 on our list!



Antibacterial
Antifungal
Uses prebiotics and probiotics
Formulated by a pro cyclist
Many users report they don't like the smell
This product was specially formulated by Dave Zabriskie, a pro cyclist--and someone who has had to deal with his own share of aggressive chafing. It is designed to eliminate and prevent chafing from occurring--so you can enjoy your workouts without risking any pain.
Read more
Ingredients
There is a formula available for both men and women and it features evodia, masterwort, and tea tree--all of which are natural that heal and prevent chafing.
Key Features
This product is anti-bacterial and anti-fungal and uses prebiotics and probiotics to help prevent any infection from occurring. It was created by an athlete who frequently experienced chafing and knows just what it feels like to have to deal with this frustrating problem.
Value
It comes at an average priced and is worth every penny.
While it's a little more expensive than some of the other products on our list, the effectiveness of the Akileïne Sports NOK anti-chafing cream makes it an excellent value.



Durable
Free of parabens, gluten, and artificial colors and fragrances
Easy to wash off
Some users might want more natural ingredients
This product is the real deal--it will prevent any chafing or irritability so you stay comfortable and blister free after all of your runs and workouts.
Read more
Ingredients
This product is not all natural--so if you are okay with using a product that has additional chemicals (that are useful and effective) then this is a great product. However, if you want to avoid certain ingredients then this is not the right product for you. This product is free of all artificial fragrances, parabens, gluten, and colors, so don't worry about that!
Key Features
This is perfect for cyclist specifically, but a great product for all runners, athletes, and anyone who needs it. It is easy to wash off and provides optimal lubrication.
Value
Definitely a lot more expensive when compared to other similar products--but it is a hardcore option that will make sure no chafing occurs.



Easy to apply
All natural
Paraben-free
no separate option for men and women
Gooch guard effectively prevents chafing and lubricates the area for you--so you don't have to worry about constantly reapplying.
Read more
Ingredients
Gooch Guard has no parabens, allergens, or petroleum--and is made in the USA with all natural products.
Key Features
It is made for both men and women and doesn't have separate products for each. It reduces the itching that accompanies chafing and prevents it from occurring, even on those long bike rides.
Value
Highly affordable and it comes with a 100% satisfaction guarantee!
Moderately priced and nicely effective, and even though it's called Surf Butta, it's great for runners and other athletes as well.
Effective
Cooling sensation from menthol & witch hazel
Antibacterial
Anti-inflammatory
Non-staining
Moisturizing
Expensive
May not work for everyone
Mentholated - don't use on sensitive areas!
Contains parabens
Assos Chamois Cream is an interesting product. It's formulated to reduce chafing while also keeping your clothing in good shape. Designed for use with both synthetic and natural fabric, it prevents chafing while maintaining the chamois' elasticity.
Read more
Ingredients
Witch Hazel Extract (soothes the skin), Almond & Oak Bark Oils (anti-inflammatory), Menthol (cooling), Methylparaben, BHA (antioxidant)
Both Oak Bark Extract & almond oil are anti-inflammatories, which can be helpful if an area is already getting irritated. It is mentholated, which gives it a tingly feeling, so it's not suitable for sensitive body parts. Designed for cyclists, it can be used with their chamois without worries of staining. However, the product does contain artificial chemicals such as parabens, so for those of you looking for a natural product, this may not be the right one.
Value
This is an excellent value anti-chafing cream for use with both natural and artificial chamois.



Effective
Long-lasting
Moisturizing
Non-greasy & non-staining
Expensive
Medicinal odor
May not work for all users
Blue Steel Anti-Chafe Cream is a moisturizing silicone based product designed to help with friction. It will protect you against blisters, chafing, and saddle sores. It's also swimsuit safe so it's great for triathletes and general use at the beach.
Read more
Ingredients
Moisturizing silicone based anti-friction barrier cream, containing tea tree oil for natural anti-bacterial and anti-fungal protection. It's also great for women and doesn't tingle when used on sensitive body parts.
Key Features
This is a silicone based product and protects the user from harmful external effects, acting as a second skin. This is what makes it so effective. It is also moisturizing. However, the product has been recently reformulated, and some users did not think it was as effective as the previous formula.
Value
A little bit expensive, this is still an excellent value for people looking for a silicone based cream that's effective at preventing chafing.
9

. Ruby's Lube All Natural



All natural
Only 5 ingredients
Effective
Moisturizing
Made in the USA
Some users complained about the smell
May not work for all users
Ruby's Lube All Natural Anti-Chafe Balm's sweat and water-resistant properties make it perfect for athletes. Also, due to its moisturizing properties, it's perfect for dry skin, rashes, and other minor skin irritations. Ruby's also offers a 100% money back guarantee, so if you're not happy with it after you use it, you can return it for a full refund.
Read more
Ingredients
Just 5 all-natural ingredients: Olive oil, lemongrass, calendula, beeswax, and benzoin
Key Features
For users who don't want to expose themselves to chemicals, this is 100% natural. It's simple and has as few ingredients as possible. Some users didn't like the smell however.
Value
This is an excellent all-natural product, and most reviewers were extremely satisfied. It was formulated and is made by a 7x Ironman triathlon winner and extensively tested in the triathlon community for use during tough training and events.



Effective
Silicone based
Protective & healing
Non-greasy
Inexpensive
Sweat resistant
Could be longer lasting according to some users
Watery, not cream-like
Takes too long to dry
Not as smooth as powder
Specially made for women, Monisat gel is a breathable substance that combines the strengths of both powders and creams into one product that gives you a strong barrier to prevent chafing and blisters. It is gentle and can be used in sensitive areas where you wouldn't want to use other products.
Read more
Ingredients
Various silicone based chemicals, dimethicone 1.2% (serves as a skin Protectant,) artificial vitamin E, and a UV blocker.
Key Features
Some users can't decide between using a powder or a gel, so this product has the qualities of both. It is also breathable, unlike some of the products on this list.
Value
Monistat Soothing Care Chafing Relief Powder-Gel is an amazing silicone protective product. The reason why it's not higher on the list is because it's a tad messy and doesn't work well for all users. But women especially will love it, and the fact that you can use it on sensitive body parts is a huge plus.
Criteria Used for Evaluation


Product Purity
It is important to think about the purity of the products we use on our bodies, especially ones we use day in and day out. We made sure to check for product purity and the accuracy of the ingredient lists for each cream we featured here on our list. Our goal is to help you find the anti-chaffing cream that will work the best for you!
Whether it's a cream, stick or powder, this stuff is going on your body, and your body is super important! When making our list we looked at lots of different products, some that are 100% natural, and some that include some chemicals.
Through our research we found out that while the 100% natural products were typically as effective as the ones with chemicals, they tended to not be quite as long-lasting, and needed reapplying during long runs or other extended activity. Because of this we recommend thinking about how long you typically exercise for, and if possible use one of the 100% natural products. Having said that, we didn't find anything that indicated using the other products led to any sort of long-term adverse health problems.


Brand
While it does not necessarily have to be a make or break point, it is worthwhile to consider the brand of the cream you are looking at buying. A brand with a strong positive reputation will give you peace of mind and will help you know you are getting a good product. Buying from a respected brand will ensure you are making a smart investment.
When compiling our list we not only looked at the products themselves, but also at the quality and reputation of the companies making them. With the exception of our #1 product, Gold Bond Friction Defense, you may not have heard of many of the brands on our list, so we looked at the companies for you and only included ones that have a good reputation. As it turns out many of them were started by runners and other elite endurance athletes, which gives us confidence in the products they make.


Comfort
The main reason you are looking at anti-chaffing creams in the first place is because you are uncomfortable and in pain. Finding a good cream that absorbs quickly and doesn't leave you feeling sticky or slimy afterwards will go a long way in helping you stay comfortable and will help you get back to your runs faster as well!
When looking at anti-chafing products, considering comfort is key. I mean, that's what it's all about right? Preventing uncomfortable chafing so you can train as comfortably as possible without losing time to injury is the name of the game.
All of the products on our list have proven themselves to be very effective at preventing chafing while being comfortable to apply and use. In our research we found a correlation between a products' consistency and how long it lasts on your body during exercise. The thicker the product the longer it lasts. Which makes sense. However, several reviewers mentioned that the thicker products weren't ideal for low to medium pace exercise. These products were designed for higher paced athletes who really work up a sweat. Take into account the intensity of your workouts and choose the product that's right for you.


Durability
The final factor you are going to want to consider carefully is how durable the cream is. That is, how long does it last and how well does it hold up to the wear and tear of your runs and workout sessions? We made sure to look at this aspect of each cream we featured here so you can rest assured you are getting quality products that will last.
In this case, durability refers to how long the product lasts application. All of the products in our top 12 are rated as having good durability, but some last longer than others of course. Generally speaking, the longer lasting products are thicker and designed for intense activities such as marathons and long-distance cycling training. But be sure that's what you need before purchasing, as they may not be ideal for lower intensity workouts.
Expert Interviews & Opinions
Most Important Criteria
(According to our experts opinion)
Experts Opinion
Editors Opinion
Users Opinion
By Default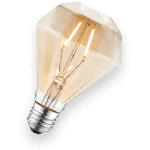 Stay Hydrated!
The more you run, or workout, the more you sweat, period. Sweat has salts components also known as electrolytes. Sweating causes the body to lose water and become dehydrated. That's why it's very important to make sure that you keep your body hydrated at all times during your workouts to ensure a balance between body fluids and electrolytes.
Lube Up
The major cause of any type of chafing is friction. Lubrication helps in reducing friction and making sure the surfaces in contact don't rub against each other uncomfortably. There are several options a runner can work with when considering lubrication, but it's definitely an important aspect of the chafe reduction process.
Focus on Value
It is easy to get distracted by the price tag, but if you want to find the best anti-chaffing cream available today you will want to focus on value rather than cost. The price tag is simply what it will cost you to buy the product. The value of the product is in what it has to offer, how well it delivers, and how you personally feel about the product when you use it. Value should always be considered more than the price tag when making any purchase!
Other Factors to Consider


Value
US President Harry Truman is famous for coining the phrase, "the buck stops here." While we don't think he was talking about training for an Ironman, he could have been. We're all price conscious these days, and every buck counts, even for an essential product such as anti-chafing cream or sticks. The products on our list range from around $6 to $25. How many uses you'll get out of it of course depends on how heavily you apply it and how often you use it, but either way, we see spending money on a product for chafing protection as an investment. You put a lot into your running, so it's important to feel good while doing it so you can get a lot out.


Side Effects
These products do not cause irritation when applied. They have a soothing effect when reacting to the body part that is affected by chaffing. They also have no reaction to the skin, though it is advisable to consult your doctor if you have any type of skin allergies.


Use
Anti-chafing protection can vary depending on if the user is a man or a woman; our review has taken this into account with selections for both. We've looked at the best products to protect you against chafing creams currently available for runners, so take a look and choose a product you feel will work for you.


Potency
Anti-chafing creams come in a variety of formulas. Some are 100% natural, having very few ingredients, whereas others are made of a dozen plus artificial chemicals to give them a long-lasting quality. Each of the creams on our list has its own strengths and weaknesses.


Ease of Use
It is also important to consider how easy a particular product is to use. Will you be able to use it while you are out and about without making a big mess? Can it be applied several times if needed? Is the cream easy to rub in or does it make a mess and get all over everything? Does the cream easily stain clothes? Questions like these will help determine how you plan to use the cream and will help you figure out what products are best for you and which will be the best fit for your normal routine and habits and lifestyle.


Protection
The ultimate goal of anti-chaffing cream and similar products is to help protect you against chaffing and the pain and discomfort and embarrassment that often comes with it! These products made our list because they are some of the best out there that are available to you now. We made sure to find the best products that will protect you from the painful effects of rubbing and chaffing while you are workout out or enjoying a nice run. We know how important protection is for you and it was one of the key factors we considered in our search!


Bottom Line
When you do a lot of running or moving during your workouts, you may experience the unpleasant effects of chaffing at some point and time. Anyone who has dealt with it knows how annoying and distracting it can be. To help soothe the pain and discomfort, speed healing, and protect against further damage, you will want to use an anti-chaffing cream. We made sure to include many different products but each one has the protection and durability you are looking for, making this a well-rounded top ten list to be sure!
Frequently Asked Questions
q:

What is chafing?

a:

Chafing is typically the result of consistent friction between skin and clothing, though it can also happen skin-to-skin. The word simply means to cause irritation on the surface of the skin, the irritation can be increased by any form of friction experienced on the body or just rubbing of anything against the surface of the skin. Chafing causes discoloration of the skin and feels like scratching on the affected area, and with time intense chafing and more friction can cause the affected area to develop blisters. The result is skin rubbed raw, and in some cases, well beyond that. Due to the different apparel we wear, it seems men and women have different problem areas with a few common trouble spots. The other challenge of having chafing on your skin is that the more friction that keeps occurring in the affected area worsens the situation and the chafing will ultimately become a painful blister. It's better to deal with chafing in your private parts than to deal with serious blisters because the pain will double and you will be very uncomfortable.
q:

How do I treat chafing?

a:

Whenever you have skin chafing its best that you seek medical attention in order to avoid the chance of secondary infections occurring.

Take a warm bath. Take a shower immediately after your workout, and make sure the water is lukewarm. I order to prevent bacterial infection make sure you use antibacterial soap. This will prevent skin infections.

Soothe it. Be careful with the affected area, gently pat it dry and avoid rubbing the area. Then you can apply antibacterial ointments like Desitin. Make sure the ointment is antibacterial to avoid skin infections.

When you notice that spot that has skin chafing has worsened and is now like a blister it's best you seek medical attention. Also, make sure you keep the area away from any form of friction so that it can heal faster. Though self-care tips are advised, its good to seek medical help if the problem persists.
q:

What is anti-chafing cream?

a:

These are creams that are used to prevent chafing from occurring on the skin while running. Anti-chafing creams come in a variety of formulas. Some are 100% natural, and have very few ingredients, whereas others are made of a dozen plus artificial chemicals to give it a long-lasting quality. Each of the creams on this list has their own strengths and weaknesses.
q:

Where does chafing occur?

a:

Chafing will show up on any part of the body that is exposed to friction caused by skin to skin contact or friction caused by skin to fabric contact. Typical problem areas are between the thighs, armpits, the butt for cyclists, and nipples when wearing certain fabrics.
q:

Can I use these creams with other medications or OTC products

a:

In most cases the answer to this is yes... There are very few reports of major side effects being reported with the use of anti-chaffing creams and those that are reported are minor and short-lived. However, if you are dealing with chronic illnesses or conditions that affect your skin such as psoriasis, eczema, or skin cancer you are going to want to talk to your health care provider before you begin using any type of skin care or treatment products! This is to help ensure there are no risks for interactions or side effects.
Subscribe to our newsletters