10 Best Nike Visors Reviewed
last updated
Jul 08, 2019
Visors are simple and they serve the purpose of keeping the sun and sweat off your face when
you're running or playing golf
. Although simple, Nike tends to make things a little better than the rest. Therefore, we thought this was a good reason to highlight the 10 Best Nike Visors.
No matter how simple in design, each one plays its own part in what makes a great visor. Some are more basic but all
offer the best materials and comfort
a visor can. It's all about how you like one to fit.
Scroll through and get a glimpse at some of the best visors Nike has to offer. Also, check out the FAQs and see what consumers are asking so you can be better informed on what to look for in a great visor.
In a Hurry? The test winner after 19 hrs of research

Tech
Why is it better?
Great fit
Comfortable design
Easy to take on and off
In a
Hurry? Editors choice:

Test Winner: Tech

17
Researched Sources
1250
Reviews Considered
19
Hours Researching
15
Products Evaluated
Comfort
Use
Breathability
Size
Fit
By Default
Top 10 Nike Visors



Great fit
Comfortable design
Easy to take on and off
Not fancy and no custom options
Not every showy
Dri-fit, need we say more? Take that and add a cushioned headband and you have a pillowy, sweat-wicking visor that seems to be a favorite among users. The Nike Tech visor is easily adjusted and keeps your forehead dry while still doing all the basic functions that a visor should.
Read more
Fit
Nike Tech Visor offers a 4-way stretch that uses a hook and loop action to secure the visor comfortably on the head. They made the Tech visor to fit men and women and offer a ton of colors to go with any style.
What makes this Visor really stand out is its Dry-fit material. This leaves you feeling less sweaty and more comfortable throughout the wear time of the visor. They took all that classic Nike visor comfort and made it better.
The polyester and spandex mix also allows the fabric to have a nice stretch to it. With this and the adjustable velcro band, you get a very customized fit. One you can wear daily without irritation or squeezing of the head.
Style
It's a visor. They are usually simple and made to block the sun and keep the sweat from dripping down in your face. Usually, what makes a visor stand out is its fabric and fit. Both these features can make or break a great style.
However, that isn't the case with the Tech design. Not only is the fabric soft and absorbent while drying fast, but it is also is a bit wider in the headband, helping with those extra hot days. Nike still sticks to the classic visor design, however, because it works and if it ain't broke, well, you get the point.
Cost
Like we mentioned, other than Nike bulking up the fabric with their deluxe Dri-Fit technology not much goes into the simple visor design. That's why Nike is able to offer one of it's best visors at an incredibly affordable price.
Nike understands good gear and even though it is a bargain, it does the job very well. At least that is what the fans are sharing and we feel consumers are the truth behind any active wear.



One size fits all
Dri-FIT technology
Velcro strap tucks in
Some reviewers thought the fit was too small
The Nike Swoosh Visor offers Dri-FIT Technology to help wick moisture away from the skin, keeping you dry during your round. The Nike Swoosh logo is on the front and the back of this visor. Adjustable, snag-free closure allows for one-size-fits-all.
Read more
Fit/ Comfort:
This visor features a spandex/polyester Dri-FIT technology that absorbs sweat and stands up to stretch. The adjustable velcro strap features a tuck-in option at the back to hide any excess. The cushioned headband keeps you dry and cool.
Style:
Features a classic design with a variety of colors to choose from. Nothing overly fancy but it is a quality visor that gives you everything you'll want and need.
Cost:
This visor offers very good value for your money, typically priced in the lower range which makes it easier for more runners to purchase.



Black underbill reduces glare
Breathable
High-quality materials
Highly adjustable
Be sure to buy from reputable sellers online, some customers received a damaged item
This option is mostly polyester for breathability with a little spandex thrown in to make it flexible and fit well to a variety of users. The underside of the bill is black to reduce glare and the interior has a sweatband to absorb moisture.
Read more
Comfort and Use
Everybody who wears one of these seems to love it and feels that it feels good when they wear it. This is great for running as well as tennis and golf, as the black underbill helps to reduce glare so you can see better while you're playing your sport.
Breathability and Size
Because it is made from mostly polyester this one won't keep moisture stuck next to your head but will let it pass through the visor to the outside air where it can dry naturally. The adjustable velcro closure in the back gives it a custom fit for most users, and we didn't find any reports of people who couldn't get it to fit well.
Fit
The 9% spandex included in the materials helps this one to sit really well on just about any body's head.



Extra stretchy
Nice padded moisture wicking forehead 
Some sizing issues have been reported
This visor adds 12% spandex to the otherwise polyester makeup, which gives it a nice bit of stretch. Adjustable in the back with velcro, the tech visor is a moisture wicking technical material.
Read more
Fit/ Comfort:
The spandex really gives this visor a unique stretchy feel for an even better fit around the head. The adjustable strap makes it a nice tight but comfortable squeeze on the head and the moisture-wicking padded material on the forehead keep you dry and cool.
Style:
This is a pretty basic design with a variety of colors to choose from, but sometimes that is all you need. Not exactly any bells and whistles in the design category, but a nice classic visor from Nike.
Cost/ Value:
Again the different colors are slightly different prices, but very affordable nonetheless. It is a middle of the road price, which is great that they don't jack up the price of the visor that uses spandex in addition to the polyester.
Extremely lightweight, just 1.2 oz.
Breathable
Comfortable, forget it's there
At just 1.2 ounces this is the lightest option on our list. It also has a design that lowers the pressure the bill places on your forehead for an extremely comfortable fit, and it's made with DRI-FIT fabric for good breathability and moisture management.
Read more
Comfort and Use
Because it's so light at only 1.2 oz. this is very easy to wear and several users mentioned that they forgot they were even wearing it. This option is great for running as well as golf, tennis or any activity where you need sun protection as well as maximum breathability.
Breathability
The DRI-FIT fabric and interior sweatband do a great job of managing moisture and users were very happy with its performance.
Size and Fit
This option is pretty standard sized for a visor, and some women even preferred the men's version because of the size and were able to still have it fit because of the adjustable velcro back closure.
6

. Performance Perforated



Extremely breathable
Reduces glare
DRI-FIT fabric manages moisture well
Very comfortable
May be a bit small for some heads
This one looks cool and its performance will help keep you cool. Laser cut perforations on both the bill and the body of the visor make this option the most breathable on our list. Reviewers praised its comfort and quality and ended up buying another one in a different color.
Read more
Comfort and Use
The interior is lined with a sweatband that users said over and over is really comfortable. Being highly breathable and having a black underbill for glare reduction makes this a great option for tennis, golf, running, or even the beach.
Breathability and Size
Because of the laser cut micro-perforations and synthetic DRI-FIT fabric, this one works exceptionally well at moving moisture from next to your skin to the outer layer of the visor where it can dry naturally. It's highly adjustable to fit a wide range of athletes. A couple of users said it seemed a little small but it was no big deal because of the adjustable velcro closure in the back.



Easy to wear design
Easy to clean
Easy to adjust
Really keeps the sun off your face
Basic design
Not a lot of features
Here's a great visor designed specifically with women in mind. It's got the big bill to keep more sun off your face, so you can stay cool and protected during those especially sunny midday runs!
Read more
Fit/ Comfort:
The adjustable strap loops through on the back so it is easy to get this visor to stay secure, even when you are running hard. Moisture-wicking polyester still makes this an awesome option for running.
Style
Shade more of your face and remain more mysterious! You can see them from under the brim, but can they see your eyes? Some people think the large brim looks a little funny, but it's more about function with this one. It still comes in some great colors.
Cost/ Value
The price is good, middle of the road, which is a good find for a specific design like the extra large bill to keep the sun off. And the functionality of the visor makes this one great not only for running, but the beach, pool, and any other summer activity in the sun.



Durable design
Several color options available
Easy to wear
Sizes can be a bit off
Some issues with it staying in place
This moisture-wicking 100% polyester visor will keep you cool and dry. It looks good, feels good, and still lets your head breath. This is a great option if you have a big head!
Read more
Fit/ Comfort
It is adjustable with a velcro strap on the back, but like with all one size fits all styles there is a limit. On this one, the limit is for those with smaller heads. The side panels that wick sweat away are perforated so they vent more, and the contrasting color under the brim ensures the sun doesn't reflect into your eyes.
Style:
With the contrasted stitching, you can't beat the sleek style on the Dri-fit swoosh. The stitching on the brim contrasts with the color of the brim on each of the three color styles.
Cost/ Value:
This is one of the cheaper options, while still delivering all the benefits of moisture-wicking technology, fit, and comfort.
9

. Court Featherlight Tennis
Stretches to fit

Lightweight
Stretchy fit can be too tight for some
You've got the minimal shoes, you've got the two-inch shorts, and your mesh shirt is practically see through. You like to keep it light and minimal, but you don't want the sun in your eyes! Grab the featherlight visor; it adds virtually no weight to your get-up, but still has all the function of a sombrero. Well, close anyway.
Read more
Fit/ Comfort:
Sure they say tennis, but that's just a narrow vision of what this visor can do for you! Run with it, and you will feel the lightweight benefits. Don't lug around any extra weight than you need to! It is a stretchy fit instead of the adjustable strap, so just pop it on and go! It doesn't have quite as much moisture wicking potential as the others, but it keeps the sun off your face!
Style:
It looks even more fitted than others since this visor doesn't have the adjustable strap in the back and instead stretches to fit your head. Get it in every color under the sun to match whatever bright running shirt and neon shoes you decide to wear that day.
Cost/ Value:
The price actually depends on the color you go with, but they are all reasonable. It is not an expensive visor and gives a great lightweight option that doesn't have to be adjusted, just stretched to fit.
10

. Aerobill Elite Running



Reflective details for safety
Good at managing moisture
DRI-FIT interior sweatband is soft and breathable
Lightweight, perfect for running
This is a running-specific option that gives the user the added safety of a reflective logo and trim. It's also made of breathable DRI-FIT fabric and is extremely lightweight, which are all features that runners love.
Read more
Comfort and Use
The interior is lined with a soft sweatband made of synthetic material that is soft and feels good on your head. This is ideal for running because of the light weight and reflective details but is good for other sports and activities as well.
Breathability and Size
The DRI-FIT material offers excellent moisture management. Users felt this came in a good size and the adjustable velcro back closure makes it useable for just about anyone.
Fit
The velcro closure helps this fit to almost any size head. Companies used to use the term "one size fits all" but now use "one size fits MOST" because let's face it, with almost seven billion people in the world, there's bound to be some larger and smaller heads out there.
Criteria Used for Evaluation


Comfort
Comfort is more than just design and although Visors are a very simple one, what goes into the construction can really turn simple into torture.
Fabric aids comfort and is a huge factor to inspect when picking the best visor. Luckily for Nike, developing the Dri-Fit technology and putting it into most of their current gear helped their comfort and their ratings.
Is the material scratchy? Is it going to leave marks? Is there enough padding in the band?
These are all questions you want to ask as well when looking a the comfort of a visor. Scratchy, ill-made material is going to cause irritation, especially when the sweat builds up. Furthermore, if you have a cheaply made band with a little sponge stuffing, it is going to build up with sweat, which breaks down material and adds smell.
These small factors can really hinder a visor unmanageable. Good headgear can be priceless for a marathon runner or golfer. Being out in the sun for hours with a bad visor can just take the fun out of the run.
Make sure when you are looking for the best you are getting the best. Comfort is a game changer for anything active wear. It needs to be designed for what you're going to use it for, efficiently. Nike knows that and that is why they are top of the game in great gear.


Use
It is important to make sure your visor is easy to use and helps make your runs better.
As a runner, you need to be able to see not only what is underfoot, but also obstacles around you. If you are a road runner, it is important to be able to see the surrounding traffic as well as oncoming pedestrians and cyclists. If you are a trail runner, pedestrians and cyclists are also a concern, but so are animals and falling rocks or branches. The visors that are included on our list were tested for the range of vision they provide runners. Being able to observe your environment is one of the greatest steps a runner can take to ensuring his or her own safety.


Breathability
Breathability and moisture-wicking abilities go hand in hand when looking at running visors.
When you run, you sweat. It's a fact. And very few things are worse than having salty sweat drip down into your eyes and impede your vision. And, no one likes the feeling of sweat dripping down his face, or having to stop to use your shirt to wipe yourself down. An important factor that was considered while making this list was the sweat absorbing capabilities of the visor. There are a variety of moisture-wicking fabrics used to make workout clothes, including the cloth portion of a running visor. Some of these include bamboo, nylon, wool, polypropylene. Cotton, absorbs moisture, but is breathable enough to allow your visor to dry (eventually) and helps minimize odors.


Size
Visors are commonly available in both adjustable and fitted varieties.
Purchasing an adjustable visor eliminates worries about whether or not the visor will fit. However, adjustable visors often use Velcro as their closing mechanism, which may snag your hair or cause skin irritation. Fitted visors are available in multiple sizes, found by measuring the circumference of your head. When selecting a running visor, it is important to do a little research into the sizing of individual companies. In a perfect world, all visors would fit the way we expect all of the time. Unfortunately, this isn't the case. Some manufacturers make products that run small, and others run large. Reading user reviews of visors and checking sizing charts will help you know what to expect in terms of sizing when choosing a running visor.


Fit
One of the main functions of a visor is to keep the sun out of your eyes.
Visors are made with different size bills, some longer and some shorter. A longer bill will do a better job of keeping the sun out of your eyes but may impair your vision in other ways. A shorter bill will allow you to see more of your surroundings but may not block the sun as much as you hope it will. Experiment with different visor lengths to find out what works best for you.
Expert Interviews & Opinions
Most Important Criteria
(According to our experts opinion)
Experts Opinion
Editors Opinion
Users Opinion
By Default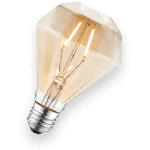 Feeling Cool
Wearing a visor can really help with your overall body temperature regulation. Even if your body temperature is the same all over, allowing your head to breathe can give you the sensation of feeling cooler.
Fit over Fashion
While it may be tempting to go with the option you look the best in, the smart bet is to buy a visor that fits well and fulfills your other needs before considering style. Are you a runner in an extremely hot, sunny location? Go for an option with a large bill that is black underneath to reduce glare. A tennis player? We recommend a highly breathable option to wick all that sweat away.
Other Factors to Consider


Terrain
The decision to wear a visor or hat while you run is a great step toward keeping your body cool and protecting yourself from the harmful rays of the sun. The amount of sunshine you will encounter while you run is an important factor to consider when choosing a visor.
If you are running in an environment where there will be radiant sun directly beating down on your head, you might choose a hat to protect your scalp and face. This is a fine choice, as long as you choose a hat made of materials that allow air to flow through, such as a mesh.
A visor can provide the same sun protection, moisture blocking, and cooling properties as a hat. Like a hat, you want to make sure that the visor is made of a breathable material. It is also important to make sure that you reduce glare as much as possible. Selecting a white visor with a black under brim is the best choice to reduce glare while you run.


Bottom Line
Every runner has his or her own set of running quirks. Some runners only run on specific terrains, or at certain times of the day. Some runners have lucky socks or are completely loyal to a specific brand of running shoes. Some runners hate the sun in their eyes, so they wear a visor while they run. Data from product research and industry trends were used to determine the criteria by which the best Nike visors would be selected.
Headwear, whether you view it as a necessity or an addition to your standard running wardrobe there is no denying that a good piece of headwear can improve your overall running experience. And few brands can deliver better headwear than Nike with its wide array of hats and visors. Nike is a brand many athletes have come to rely on and the quality of there visors is no less than what you would expect.
While many may favor hats there is no denying the strengths of a nice running visor. All the protection and visibility advantage of a nice wide brim running cap plus the ventilation of having your head exposed to the wind blowing through your hair. Visors may not be for everybody but we at Runnerclick certainly like what they have to offer.
Frequently Asked Questions
q:

Can I wash my visor?

a:

We give the same advice we always give when it comes to washing your athletic gear: read the care instructions. Different gear has different materials and construction and this means it requires different levels of care. Often mis-washing can result in unnecessary wear and tear and will reduce the overall durability of your purchase. You want to get the most out of your athletic gear and to do that you have to make sure and wash it right.
q:

How do I remove sweat stains?

a:

Sweat stains are extremely common when it comes to hats and visors. They won't have a major impact on the performance of you or your visor but can be unsightly. We do have some general advice we recommend checking your care instructions anytime before washing.

To remove the sweat stains it is recommended that you soak the visor in a mixture of cold water and white vinegar for 20 to 30 minutes. Once removed from the mixture then you should run cold water over the soiled area while rubbing the stain. Afterward, wash as you normally would and this should remove any trace of sweat from the affected clothing.
q:

How do I find a good fit?

a:

Visors are generally pretty flexible when it comes to size since most have an adjustable strap. Shopping will allow for generalized size choice, small, medium, large, etc. If you are shopping in a store then you will have the benefit of being able to try it on before buying. Shopping online means you will more likely have to be dependent on a sizing chart. Normally sizing charts can have margins of error but since visors are adjustable to begin with you should not be too concerned with choosing the right size for yourself.
q:

Will the length of the bill affect my running?

a:

While drag is always something to consider the drag created by a longer bill on your visor will be as negligible as the wearing of the visor altogether. A longer bill will shield more of your eyes and face so if you are noticing sunburn or vision issues with your current visor then you should probably look into getting a longer bill. There may be some adjusting to a longer bill since the weight will be slightly different but once again that should be negligible.
q:

How do I maintain my Velcro straps?

a:

One of the biggest problems with the general durability of a visor is the Velcro strap, it tends to accumulate too much debris and become unusable over a relatively short amount of time. Instead of getting rid of your visor you can repair and/or restore the Velcro with relative ease. Some duct tape to remove the immediate debris and then going through the straps with a small brush, such as a toothbrush, should help bring your Velcro up to snuff.

If all else fails you can have a seamstress a new Velcro strap in place of the old ones is an option. This can prove to be difficult but is a cost-effective option over buying a new visor and can add years to the life of the one you have.
Subscribe to our newsletters