Best Running Gear
last updated:
Mar 23, 2021
We have tons of lists on Runnerclick dedicated to telling you the best of different articles of gear. We break down all the best shoes, shorts, and stoves to help our runners
fulfill their needs
. Running is more than just putting on a pair of tough shoes and going outside, it's a lifestyle that we know many of our readers have embraced.
What is the best of the best? If a new runner came up to us right now, what would we recommend above all else? This is a tough question that we had to struggle with. It only leads to more questions at first. What do we prioritize?
Below we managed to narrow it down to only the very best of
running gear
available. we want our readers to make the very best decisions they can when it comes to using gear after they choose it.
This is the best product on our list that is currently in stock:
Rockay Accelerate
Why is it better?
Breathable mesh sections provide premium moisture control
Midfoot compression gives proper amount of support for long distances
Durable construction
Made from recycled materials
Our Favorite Running Gear
Criteria Used for Evaluation
Features
Serious runners understand the difference between the best-needed running gear and the best-wanted running gear.
Furthermore, unless you are participating in triathlons and ultra-marathons, getting the best gear shouldn't be stressful and that is why we compiled this 10 Best Pieces of Running gear.
When inspecting the features of the items on our list, we wanted to include functional items, stood up to the sweat and motion of running, as well as being in an affordable range. Each item has its special features, which make them stand out against the rest in their category.
The best running gear will be made for running, obviously, and benefit the runner, helping make the run as enjoyable as possible. The best pieces of running gear include smartwatches, headphones, clothing, etc. The whole line up can get you set up for a great running experience.
Here at RunnerClick, we live to get you the best gear and being runners yourself, we feel that we are 100% qualified to help you get fitted. Between our extensive research and knowledge and investigating what consumers and athletes were saying, we are confident the features in each item we have chosen as the best will reflect just that, the best there is on the market now.
Durability
Each item on the best pieces of running gear has performed well under the pressure of active people.
Top brand names making the best pieces of running gear acknowledge how much durability plays into making it the best.
From Socks to activity trackers, they have to be able to stand up to active and sweaty scenarios and even the elements from time to time. The best running gear offers durability and lightweight feels. Being light can affect the durability of any item in most cases.
However, with the best running gear, you're going to most likely be getting the best of both worlds. This is something we look at seriously when choosing the best pieces of running gear. We want to make sure that whatever you choose at the moment, it isn't going to fall apart on you at any moment.
Comfort
Comfort makes a run more pleasant.
You want any best piece of running gear to fit accordingly without weighing you down or causing discomfort. Whether it is a watch band or a super wicking pair of supportive running socks, you want them to assist not resist your running style.
When thinking about comfort, you want to think about how the best running gear is going to feel when your 2 or three miles deep and drenched in sweat. You want items that aren't going to work against your bodily functions and that are going to continue to be comfortable throughout your activity.
We take comfort seriously in all of the best pieces of running gear. We make sure that each piece reflects the best in their design no matter the price, comfort can't be bought.
Ease of Use
Not all good pieces of running gear are going to be the easiest to use.
That is why when it comes to the best pieces of running gear, we make sure that they are more user-friendly, separating the "good" from the "best".
You don't want to spend hours setting yourself up to run. You want easy to use intuitive gear, which accelerates and enhances your run without setting you back. There is nothing worse than getting stalled at the start of a run due to the gear you invested in.
When looking at ease of use, you want to make sure it doesn't take away from other features as well. A nice balance of features that are easy to use make the best running gear stand out from the rest.
Value
Just because an item is priced high doesn't make it the best.
As we touched on, value is more than cost. The best pieces of running gear also reflect this theory. We look at how well the best running gear works and what consumers are loving and hating about an Item before we even look at the price.
Like we said comfort can't be bought and that goes for the rest of the features as well. How well a piece of running gear is made and how well it reflects what runners are looking for is going to be how valuable it is for any runner.
You want items that aren't going to break within an hour of use, that are easy to use, and that isn't going to put you in debt. Although some of the best pieces of running gear are pricey, this is only a reflection of how much effort and technology went into the design. We understand not everyone can afford Apple Watches and $1000 Nike shoes, but you don't have to to get the best and out 10Best pieces of Running Gear reflect that.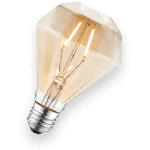 Start with the basics then expand from there
Probably the number one most important piece of running gear is a quality pair of running shoes and good quality running socks. Then quality clothing that fits properly and keeps your cool or warm depending on your weather. Everything else is just extra.
Safety is always a priority
Consider wearing high visibility clothing, especially with reflective accents if running in low light conditions. Head lamps and reflective vests are also smart choices.
Other Factors to Consider
Brand
We at Runnerclick do not endorse or promote any product based on brand or affiliation. Our loyalty lies with our readers, and we make sure that constantly reach across known and unknown brands to bring the best performing options into the forefront. Our buying guide is jam-packed with the highest rated and proven options for runners, from runners. This is why you will notice that there are several different brands throughout our guide.
Weather Resistance
Depending on where you live, the weather could have little effect on your gear (ahem, San Diego, I'm looking at you with your consistent sunshine and no snow!), or it could be the primary factor in what you buy and wear for every run.
If you live with seasons, you're going to need a wider variety to account for temperature extremes, rain, wind, and sleet. Like I mentioned earlier, I spend a little more on my winter items since that is the toughest weather for me to run in. Personally, I need tights (sometimes pants over the tights) a few pair of gloves and a jacket for every 10-degree change. You, on the other hand, may be fine in 1-2 jackets for the winter if you run warm already and like the feel of the cold air as you run.
Think of what you're likely to use the most of, and concentrate on finding a solid item that you love. That may be a balaclava for those in the Northeast, a lightweight rain jacket for the Pacific North West, or an army of tanks and shorts for the South. After all, with the right gear, you can run in any weather!
Frequently Asked Questions
q:

What are some things to consider if I am making the switch from running leggings to running shorts?

a:

The big difference between shorts and leggings is the amount of skin to skin contact. Repetitive contact, combined with sweat accumulation, can lead to serious chaffing and skin irritation. Choosing a proper length of shorts can limit issues with this. Also looking into shorts with proper wicking as sweat only leads to increased skin irritation. Finally, there are skin treatments and preventative measure you can take. So remember to be attentive when switching to clothing that protects less and stays ahead of any chaffing issues you may have.
q:

Whats the best choice when it comes to moisture-wicking apparel?

a:

If you are looking for clothing or gear with the best wicking properties then we recommend polyester and other synthetic materials. Most of the time polyester is completely moisture resistant. The tradeoff is that few synthetic materials breath well. If you are looking into something with the best of both worlds then you can try merino wool, but then you are looking at athletic clothes with a much higher price.
q:

What are my best options when it comes to coping with overpowering or harsh sunlight?

a:

There are plenty of options that will reduce issues caused by the sun and sunlight but we think that a good old fashioned cap will do the trick. The visor will not only shield your eyes from discomfort but give you full visibility which is always very important while running no matter what. There are also caps with UV blocking materials that will not only keep you cool but keep you burn free. Many caps also come with mesh ventilated panels to maintain airflow and keep your head as cool as can be. When it comes to running in the sun sometimes the simple answer is best.
q:

I am planning on running my first marathon, what type of gear is best suited for longer distances?

a:

The important thing to keep in mind is your comfort. There isn't too much in the way of gear that can increase your stamina but if you can keep yourself comfortable then you can extend how far you can push yourself. A pair of long-distance shoes will have extra cushioning and support to make sure your feet don't start aching early on. A properly ventilated pair of shorts and a light shirt to properly wick sweat and limit skin irritation all while keeping you cool. A cap to keep your head safe from the sun. A bottle or bag to keep you hydrated. These little extra steps don't seem like much but will do a runner a whole lot of good when it comes to running a marathon to the end.
q:

Why should I pick up a smart watch? Does it help me track more than my time?

a:

Some runners see think smartwatches are nothing but over complicated stopwatches, but nothing could be farther from the truth. An athletics based smartwatch can provide a whole host of utilities and benefits. Tracking times is only one of the things it can keep track of. Distance, calories, and even heart rate with some models. Many smartwatches come with compatible phone apps so you can categorize and utilize the information in the way best suited to improve your routine.

Smartwatches are great for trail runners since they come equipped with altimeters, barometers, and GPS. Being able to track your location and the weather all right from your wrist is great for getting the most out of your run without getting lost or stuck in bad weather.