Best Post Workout Shakes Fully Reviewed
last updated
Oct 10, 2019
If you are on the hunt for the best post workout shake, then you have come to the right place. When you work out as much as you do, you need to make sure you recover quickly and replenish your body with the nutrients it needs.

When you run until you can breathe and your legs are about to make you topple over, you need to make sure you have a post workout shake that will get you back in the game by the next day—and the best part is, they also taste great!

All in all, the best post workout shakes will provide you with the nutrients that you need to ensure you always have the energy that you need to get better and make it through your future workouts. Take a look at our carefully crafted picks below.

Enjoy!
In a Hurry? The test winner after 11 hrs of research

Iconic
Why is it better?
Great for those who don't want a lot of calories
Low fats and cabs
Interesting flavors
Natural ingredients
In a
Hurry? Editors choice:

Test Winner: Iconic

4
Researched Sources
3K
Reviews Considered
11
Hours Researching
20
Products Evaluated
Product Purity
Effectiveness
Use
Potency
By Default
10 Best Post Workout Shakes



Great for those who don't want a lot of calories
Low fats and cabs
Interesting flavors
Natural ingredients
Some users experienced unpleasant aftertaste
Would you like to taste shake with high-quality protein from Grass-Fed New Zealand cows? We guess you do. This is a brand with natural ingredients and very good taste. This brand is a little expensive, for 12 bottles you pay around 44 dollars so it's above the average. Check out their tastes!
Read more
Product Purity
There is no gluten, lactose, soy, and GMOs
Effectiveness
When it comes to the overall effectiveness of the Iconic shake, this is definitely one of the best. It provides you with everything you need to get back at it the next day.
Use
When you read about the available tastes, you're getting hungry. There are 4 to choose from- Chocolate Truffle, Café Au Lait, Golden Milk, and Vanilla Bean.
Potency
Like in many other shakes, there are 20 grams of protein. there are only 3 grams of sugar and in this shake, there are 4 grams of fiber. It has only 130 calories for one bottler so it will be great for people who are on a diet.



Hydrolyzed whey protein to work faster
23 grams of protein
Only 10 grams of carbs and low sugar
Great taste
Fast absorbing means faster recovery
More expensive than some of the other drinks.
This hydrolyzed whey protein shake has great flavors. Progenex is the official sponsor for the Crossfit games so you are getting a high-quality recovery shake with 23 grams of protein, and low carbs. These shakes are fast-absorbing to help you recover quicker, so your muscles will feel better faster.
Read more
Product Purity
These effective shakes come at a price, but this drink does come with a guarantee of working or your money back--and the ingredients are definitely worth the cost.
Effectiveness
These shakes are fast-absorbing to help you recover quicker, so your muscles will feel better faster.
Use
Progenex uses a hydrolyzed protein so usually, that would make the drink taste kind of sour, but not these shakes. These shakes come in three different flavors Loco Mocha, Peanut Butter Smash, and Tropical Vanilla. Consumers loved the taste of these shakes.
Potency
Progenex Recovery shakes come with 23 grams of protein and only 10 grams of carbs and 5 grams of sugar. They also use a hydrolyzed protein which makes it more effective.



All natural protein
Great taste
Fairly priced
Great taste
These post-workout shakes are about the average price of other post-workout shakes--and it is definitely worth more than it costs. If you want organic ingredients you will love this shake.
Read more
Product Purity
This post-workout shake by PlantFusion gives you 18 grams of plant-based protein from quinoa, amaranth, peas, and artichoke! These shakes contain no aspartame or preservatives and are also lactose-free, gluten-free, and GMO-free.
Effectiveness
Really effective and easy to use, this is an excellent post-workout shake to consider.
Use
PlantFusion ready to drink post-workout shakes are available in vanilla and chocolate. Users report these shakes as having a great taste and do not miss the manufactured protein taste one bit.
Potency
PlantFusion Complete Plant Protein is a high-quality and vegan post-workout shake that gives you 18-19 grams of plant-based protein depending on the particular flavor you choose.
4

. PacificHealth Endurox R4



Patented 4:1 protein to carb ratio
Increase protein synthesis by 400%
Several Flavors
Natural Ingredients
May not have enough protein for some diets
May have too many carbs for some diets
Has added sugar
The PacificHealth Endurox R4 is a great shake for post-workout with the patented 4:1 Protein-carb ratio which speeds up recovery. The price is about average compared to other post-workout shakes. But with the great taste and all-natural ingredients, it's worth the price.
Read more
Product Purity
Made with all-natural and organic ingredients, this is a great post-workout shake to consider.
Effectiveness
This drink will help you recover faster, and help prevent muscle damage so you can get back to your work out the next day.
Use
Users reported loving the taste of these protein shakes. Especially for those who don't like the chalky taste that some other drinks may have. Consumers rave about the Tangy Orange, and the Fruit punch, but this shake is also available in chocolate and lemon-lime.
Potency
This drink has 13 grams of protein and 52g of carbs. This 4:1 ratio helps you regain your strength faster. It includes both whey and soy protein to enhance effectiveness.



High in fiber and calcium
Naturally sweetened
Fairly priced
Available in different flavors
With 260 calories, 16 grams of protein, and 5 grams of fiber, the CalNaturale Svelte protein shake is off to a good start. These are a little less expensive than your average post-workout shake.
Read more
Product Purity
Available in five flavors, the CalNaturale Svelte protein shake provides an organic, vegan, gluten-free, dairy-free, kosher way for you to refuel after a long run.
Effectiveness
CalNaturale Svelte is available in chocolate, French vanilla, cappuccino, banana crème, and spiced chai varieties. They are lightly sweetened with Stevia to make them extra tasty.
Use
According to users, these shakes have a satisfying taste and texture, are best when refrigerated, and many find cappuccino to be their favorite.
Potency
With 260 calories, 16 grams of protein, and 5 grams of fiber, the CalNaturale Svelte protein shake is off to a good start. Add to it a soy milk base, 8 vitamins and minerals, 35% of your RDV for calcium and 30% of your daily value for Vitamin D, this shake will definitely give you a healthy recharge post-workout.



Very tasty
Made from organic ingredients
Perfect tasting banana flavor
Vegan-friendly
For some users, 11 grams of proteins isn't enough
Everybody would like to recover fast after the workout. Well, it will be much easier if you provide yourself some good source of proteins. A good option is trying Muscle milk- the product that will make the recovery much easier.
Read more
Product Purity
There are also vitamin C, A, D. There are also essential amino acids that prolong the delivery of the protein in your body.
Effectiveness
For 12 shakes you pay more than 17 dollars. the price is high but the ingredients and protein are of high quality.
Use
Unfortunately, there are only two tastes to choose from. First one is chocolate, it definitely tastes like chocolate milk, the other one is vanilla cream.
Potency
It has only 100 calories per serving but there's still a good amount of proteins- 20 grams.



Organic
Doctor-developed
Great taste reported by users
Available in different flavors
Orgain Organic Nutritional-Shakes is the first shake, which is ready to drink and doctor-developed. It's purely certified organic, non-GMO, and is gluten-free. It comes in four flavors, so you are sure to find one that satisfies your cravings. Read
Read more
Product Purity
In addition to being organic, gluten-free, and non-GMO, Orgain Organic Nutritional Shake is a great post-workout choice, because it packs in 16gs of organic plant protein, 21 vitamins & minerals, is high in fiber and has added organic fruits and veggies.
Effectiveness
All four flavors have less than 260 calories, which will refuel you after a tough workout without attacking your waistline.
Use
The four flavors available in the Orgain Organic Nutritional Shake line are Strawberries, Fudge which is Creamy Chocolate, Bean Sweet Vanilla, Cream, and IcedCafé Mocha. Users of these shakes brag about how delicious the flavors are, even saying that the Sweet Vanilla Bean tastes just like ice cream.
Potency
These shakes are a little more expensive than other post-workout shakes, mainly because organic ingredients are generally a little more expensive.



Lactose free
Natural ingredients
Delicious flavors
Provides extra energy
Expensive
Milk base may still be an issue for some users
FitPro Go! is a magical, milk-based drink that is lactose-free (yes… milk-based AND lactose-free) because of a specially developed ultra-filtration process. FitPro Go! comes in four dessert-like flavors.
Read more
Product Purity
FitPro contains 35gs of protein and is gluten- and lactose-free, kosher, and contains 18 vitamins & minerals. These post-workout shakes are sweetened with organic stevia.
Effectiveness
Users rave about the lack of manufactured protein taste because of the all-natural ingredients that make up this post-workout shake. This post-workout shake, with all of its goodness, does come with a price. It is a bit more expensive than other RTD post-workout shakes.
Use
FitPro Go! is available in four dessert-themed flavors which are: chocolate, vanilla, strawberry, and chocolate chip cookie. Users rate their favorite flavors as either chocolate or vanilla.
Potency
The four flavors of FitPro Go! have an average of 3 grams of fat, 200 calories, and 10 grams of carbohydrates, providing all of the good stuff your body needs to refuel post-workout.



Most protein in a ready-to-drink shake
Average price
Low in fat
Tasty chocolate flavor with a vanilla option
Can be so thick they are hard to drink
Leave a coating inside your mouth after drinking
This post-workout shake packs the most protein by far - a whopping 51 grams! This shake will definitely give your muscles what they crave to rebuild and repair.
Read more
Product Purity
The proteins in RTD51 are a combination of whey protein and casein protein, which means that the proteins take longer to break down, offering extended muscle support.
Effectiveness
Users also reported feeling like there was a coating covering their mouths after drinking this shake. Even though they have an above-average amount of protein for a ready-to-drink post-workout shake, they still have an average price.
Use
Users report that the chocolate flavor is better than the vanilla flavor, and that overall these post-workout shakes are extremely thick and become hard to drink if you don't drink them quickly.
Potency
In addition to 51 grams of protein, this post-workout shake is low in fat, has less than 300 calories, and is full of good-for-you nutrients like amino acids and BCAAs.



You can use it with milk or water
Very tasty
Has espresso coffee without caffeine
Guaranteed fast recovery
Some users didn't like the texture
The product isn't super expensive however remember that you also need to buy water or milk to make a shake. And in addition, you're a big fan of coffee? This product is perfect for you.
Read more
Product Purity
There are double shots of espresso coffee without any caffeine. There are 25 grams of proteins. BCAAs and Glutamine also boost the synthesis of protein and provide faster recovery.
Effectiveness
Pretty effective and a good option to get all of the nutrients you need.
Use
You could think at first that there's only one tase but there are Mocca and Vanilla Late tastes. Doesn't it sound delicious?
Potency
For some runners, 20 grams of proteins is not enough. What about 25 grams?
Criteria Used for Evaluation


Product Purity
Make sure the post-workout shake you get is made of quality ingredients that are safe and nutritious.
Always give attention to the quality as this will determine how you achieve your workout goals. It is better to pay extra for a supplement which is natural and pure. Its highly recommended that you always read the label, before choosing a post-workout shake, to be certain that it doesn't contain too many ingredients.
While looking at the ingredients it's good to counter check and see if the ingredients are organic. Be cautious of adverts that will say that the supplement has extra ingredients, which will be useful in fast muscle development. This can be just a marketing strategy and its best to do thorough research on the best post-workout protein shake for you.
Don't go around spending so much on a supplement while you can still achieve muscle growth and recover at a much more affordable rate. Consider the quality, noting that expensive doesn't always mean high quality and just because it works for someone else then that's the best supplement for you.


Effectiveness
Not all post-workout shakes are the same, make sure you get the one that effectively meets your needs!
The ingredients used are very important since they determine the quality of the supplement and whether it will work for you in terms of muscle recovery and growth. Some of the best ingredients are organic; furthermore, a supplement doesn't need to have too many ingredients for it to work.
Just the ingredients that are useful in muscle repair and growth should be present, which will determine its effectiveness more than a sheer abundance of minerals and substances. This is why we made sure to take a good look at where the protein and other macronutrients were derived from. We also tried to stay with options that were lower in sugar as well.
All in all, make sure you take a close look at the ingredients--especially if you are allergic or sensitive to any specific ingredients. Not all post-workout shakes are designed for everyone's needs--if they were then there wouldn't be so many options to choose from. Make sure to stick to your needs and preferences and get something that works for your body and needs.


Use
Make sure to get a post-workout shake that will work for your needs and that you can easily use when you need it.
When the muscles receive much energy they will need to function from the stored glycogen. The stores tend to get exhausted and depleted during training sessions and must be replenished very fast when the workout sessions end. An athlete should be able to track their calories intake and other nutrients (carbs),
This way they can ensure that they are receiving the amount needed to stay fit and healthy without being overboard and experiencing unexpected weight gain. Important carbohydrates are like maltodextrin and dextrose. Be sure that the post-workout energy supplement you plan to take has the above carbohydrates, as they are crucial especially when an athlete is involved in strenuous exercise sessions.
Low carbs may cause muscle soreness and increased fatigue. This is why it is important to pay close attention to all of the macronutrients in your post-workout space. Whether you exercise profusely or not, you need to make sure that you get the right amount of everything you need to ensure that you recover properly.


Potency
Keep track of your macronutrients to ensure you are giving your body what it needs and replenishing it properly.
Do a background check on the product and the company? This is very important when picking a post work out supplement, research on the duration of the supplement is in the market and its manufacturer. It's best to stick to the supplements that have been on the market long enough also, you can check the customer reviews of the supplements before buying one.
Usually, when a supplement sticks around after some years, it simply means its a good product. There are many post-workout supplements on our list that we found were used by users long-term. If you are worried about trying out something that is too new, you may want to check out what real-world users have to say.
When we looked at the overall potency of each of the post-workout shakes we chose to feature on our list, we took a look at how much proteins each of the shakes have to offer. Protein, along with carbohydrates and fats, will let you know how well the post-workout shake will help you replenish and recover after your workouts so you can get back at it.
Expert Interviews & Opinions
Most Important Criteria
(According to our experts opinion)
Experts Opinion
Editors Opinion
Users Opinion
By Default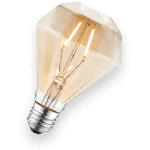 Start Small
When it comes to taking any medicine or supplement, you want to start by taking very small doses to see what kind of effect it can have on your body.
Start with the absolute minimum dose as recommended on the packaging and only work your way up to stronger servings if you know your body can handle them.
Talk To A Doctor!
Although many of the products being sold as post-workout supplements and shakes are approved by the FDA and are cleared of any major health concerns, you should still consult a medical professional before ingesting any new substances.
They can let you know if there are any health concerns you should be aware of.
Other Factors to Consider


Value
Regardless of whether or not you are someone who has to adhere to a strict budget or not, you will find that the overall value of the post-workout supplement you choose to get is an important factor to keep in mind. Here we look at several different factors-- so, make sure you do the same before you make your final selection.
While the most important factor when it comes to value isn't the price of the product, but it does play a key role. If you have a budget you need to stick to, you will have to make sure that you keep that in mind from the beginning. If you don't really have a budget, you can check out all of your options and compare everything they have to offer and then compare it to the price.
At the end of the day, you need to make sure that you are investing in the right product to ensure that you are getting something that is worth your while. So, before you make your final decision make sure to take everything into account in order to ensure that you get something that meets all of your specific nutritional needs.


Bottom Line
As we have stressed several times, the most important thing you need to remember is that you need to make sure to prioritize all of your needs when choosing a post-workout supplement to use. While we have evaluated each of our selections based on several different factors, none of that matters if the product is not made to work for you and your needs.
The best thing about the best post workouts supplements is that you can often buy just one--or just a few--and try them out to see how you feel. If you don't want to commit to buying any single option in bulk before trying it out, then this is your best bet. Some of the options on our list are pretty pricey, so you may want to be sure o your investment first.
All in all, the most important thing to prioritize is your specific needs--so remember that. After that, you need to make sure you check out the ingredients in your supplement as well as its overall potency. Don't forget to ensure whether or not you can afford to get this supplement long term--because at the end of the day that can be a deciding factor.
Frequently Asked Questions
Subscribe to our newsletters