10 Best Tandem Bikes Reviewed and Compared
last updated
Apr 11, 2019
Multi-person bikes are literally pedal parties. What better way to relate to your partner, family member, or good friend, than learning how to work together as a team doing something physical? Don't forget the serious fun that you have using tandem bikes, while you are learning and when you are fully competent. Outside of this type of exercise being just that, a
physical exercise
, it is also quite compelling for many other reasons. It is fun learning together how to work as one. Working as one, though, consistently, isn't just a physical challenge it is probably more so a mental one! Talk about a well-rounded activity, so for anyone who finds it too silly to give a try, yes it can look silly, but you gotta give it to this activity it is truly an excellent
activity
. Come check our calculated top 10 choices and learn some more about this beautiful
In a Hurry? The test winner after 12 hrs of research

Schwinn Twinn
Why is it better?
The rear seat has a very low step-thru bar for individuals that are smaller in stature
Ergonomic grips keep your hands comfortable
Plush seats add extra cushioning and support for sitting
21-Speed Shimano shifters with a Shimano rear derailleur make for smooth shifting of gears
A solid brand that offers a limited lifetime warranty
In a
Hurry? Editors choice:

Test Winner: Schwinn Twinn

15
Researched Sources
1.9k
Reviews Considered
12
Hours Researching
16
Products Evaluated
Ease of Use
Features
Comfort
Value
By Default
10 Best Tandem Bikes



The rear seat has a very low step-thru bar for individuals that are smaller in stature
Ergonomic grips keep your hands comfortable
Plush seats add extra cushioning and support for sitting
21-Speed Shimano shifters with a Shimano rear derailleur make for smooth shifting of gears
A solid brand that offers a limited lifetime warranty
You may experience problems on tight turns
The shocks on the frame of this bike may need alterations
Of course, Schwinn is on our list and it is no surprise it comes in at number 1. Schwinn is a leader in the bike game. The Schwinn Twinn is a cute, rhyming name, yes, but it is a piece of equipment that will not only work but work well. The top tier quality of the aluminum frame allows it to be light and strong. Sure, this is still a piece of equipment that you could do some upgrading to meet your personal needs, there isn't a product on the market that exactly meets your personal preferences and needs. At its core, though, the base model is a real gem. For the casual riders, this product can accomplish all you need as-is. If you are a fervent rider, you may want to make adjustments if you are someone who likes to personalize.
Read more
Ease of Use
Most avid riders will want to take any model and design bike and upgrade it with the various accessories that best fit their riding preferences. Even if you aren't hardcore, there are still some features you may want to incorporate or upgrade into your product that will make it more appealing to your sensibilities. For instance, if you are new to riding you may find the most important thing you change is the amount of cushioning your seat has and how big you can make that seat. For those of you who don't know why this is important, here's a clue: taking a ride shouldn't render you unable to walk or sit for days afterward. Either way, the frame is good enough to make any adjustments you may want, a model with a bad frame wouldn't allow for any changes.
Features
Assembly isn't terribly confusing or difficult, but you will need to pay attention to the owner's manual, maybe even watch an educational video should you need further visual guidance. Making necessary adjustments is the same level of complexity, so if you can figure out how to do some of that work yourself, and it is possible, you can save yourself a bit of cash from having to take it to a shop for professional servicing. The owner's manual though is very well put together and so if you take some time to make your first priority really reading it and paying attention to it you can learn a lot. It explains in great detail how to make adjustments as well as insider tips that the professionals use. It is also well written and easy to understand so anyone can use it.
Comfort
This tandem bike is designed to give you a comfortable ride no matter how long of a ride you have planned. Both seats are padded for additional support and comfort and the bike itself is designed to maximize comfort. You don't have to give up style for the sake of comfort, you can get them both with the SchwinnTwinn.
Value
There are a lot of perks to this model. The manpower needed for maintenance and assembly is doable for most people and the owner's manual will not only give you the how-to's on them but also tips to help you get along better with caring for your bike. It is easily customized and the durability of the frame is solid. Pricing is reasonable for the brand and its performance.



Very affordable
Great for beginners
21-speed Shimano Tourney drivetrain with Revo twist shifters
Very wide 2.1" tires
Alloy linear pull V brakes
It includes a pair of spring gel saddles and dual water bottle holders
Passenger handlebars are very low
Heavy
If you are a newcomer to this type of dual exercise, the KENT Dual Drive is going to be a nice choice for consideration. While most will need professional help for assembly, anyone who has some experience can do the job with a time investment of around 2 hours. After it is put together though, you can immediately hit the road and engage in some serious riding.
Read more
Ease of Use
Overall the handling is fairly simple. The versatility in gears can really provide you with considerable support should your partner not pedal as consistently as you do. And you should expect at some point, that will happen. When you are engaged and pedaling away while your partner is taking breaks. Having the assistance from the gears will help you get through your ride regardless of your partner's exertion level.
Features
No bike is going to be absolutely perfect for everyone every time. This one, however, is a great beginner's option that you will be more likely to take on the road right after assembly with little to no tweaking needed. It will give a mostly smooth feel on the pedals and the seats aren't too bad if you don't mind the firmness. Finally, the overall look is nice with a solid, polished appeal.
Comfort
If you are tired of uncomfortable bikes with hard seats and awkward peddle arrangements then you are in luck. The KENT Dual Drive tandem bike is a comfortable bike that gives you a smooth and controlled ride. It is designed to maximize comfort and reduce jarring and discomfort during your ride!
Value
Exceptionally affordable for what you are getting, it is a perfect option for newcomers who are interested in engaging in leisurely rides. The gear transitioning is well done and so are the brakes. When you take into account the weight of this product plus add in the weight of two people, you would think the stopping ability wouldn't be great, but it works pretty well with this one.



Vario seat is adjustable for children of various ages and sizes to ride
It has a yellow-powder coat which makes it very visible
Welded steel frame
Solid tires with spoke-less wheels
Assembly is very easy only needing the addition of one bolt
No protrusions that could cause harm to children
Can be hard for smaller children to pedal
Even our little ones can get in on the fun! Angeles makes a cruiser the can accommodate little ones ages 3 years and above. Anyone who has an active little person knows how hard they can be on their toys, this product is designed to resist rust as well as the inevitable scratching. It is very easy to assemble so for parents who are less than handy, don't be scared off by this one because you will be able to do it alone.
Read more
Ease of Use
Overall, a very well made and sturdy cruiser. You may want to consider helmets for your little ones even if they are just riding indoors because it is a solid toy. They will surely want to crash into things, or each other, from time to time so the extra head protection will keep you at ease and your loved ones safe. It is an excellent toy for siblings to spend time playing and interacting positively together. It can help little ones learn the importance of teamwork too.
Features
The design wasn't just looking at children it was also incorporating practicality for their parents or caregivers. You can use the grooved various seat handle to pick up and move easily. Any parent knows that their little ones like to carry stuff, so this design has a tray beneath to transport their important things back and forth. The rubber-encased handgrip will allow tiny hands to have a solid grasp on the handles which will help them better control their ride. As mentioned in the intro, the assembly is quick and easy through installing only one bolt. Everything else has been taken care of including ensuring there are no dangers protrusions from any of the hardware.
Comfort
The Angeles tandem kids' bike is a fun way for kids to share the joy of biking either their friends and siblings. It is designed to be comfortable for both rider and passenger and the entire design is geared towards comfort and safety. This is a good choice for anyone looking for a kid's tandem bike that they will love.
Value
The great thing about a toy like this is that it can grow with your children so they can use it as they age. Unlike other toys that they only use for a short time before they are grown out of it or just not interested any longer. It is also a toy that can be passed down because the sturdy frame holds up well. It is not only a toy that promotes being active but also one that promotes being social and working with others. It is overall a really, clean, fun way for young children to enjoy. As far as children's toys are concerned, it is pricey but the investment when looking at the mileage you will get out of it really makes the price reasonable.



Wide saddles and extra support from rubber bumpers
Removable battery pack makes it very easy to recharge either on the cruiser or off
Very easy to operate
Simple, classic design
LED rear light for safety
Padded grips
Chain guard is brittle, it can be easily bent and misshapened
There is only one disc brake in the front
For a bit of a boost when hitting the hills, the Pedego is an electric option that has a 500 watt rear motor that has the strength to help you through those tough inclines or to pick up the work of a slacking riding partner. It has a very nice classic style that is head turners. There are not many electric options in this configuration on the market, this product is one of the only ones built to accommodate tandem riders.
Read more
Ease of Use
It is electric and has a motor so there are a couple more steps to consider before you can set out on the open road. Don't worry, they are straightforward and simple. You press the button located on the throttle, twist and you're off. The battery is now on and you are all set.
Features
On the base model, the tires used are large which work well not just for stability and balance but mainly for absorbing shock which plays a major part in the overall enjoyment of your ride. The pedals are also wide and they are encased in a material that allows your foot to have a solid grip so they won't slip off easily. If you get caught in the rain you won't have to worry about that liquid affecting your ability to pedal. The pedals also offer a stiffness that helps you with the grip and the power you can put into each and every rotation.
Comfort
Comfort is one of the key features we looked for in our search. The Pedego provides a comfortable seat and peddles arrangements that riders love. However, there are some complaints about the passenger handlebars being too low and being uncomfortable for longer rides. It is still a great tandem bike to consider!
Cost and Value
There aren't as many bells and whistles as far as what options you could have on other electric options such as an LED display or pedal assist, for example, but it is a beautiful bike nonetheless. Also, the classic, no-frills design allows it to be very easy to use and thus fewer buttons and gadgets for distracting you when you are operating it.



Comfortable handling ability
Ideal as a multi-person beach cruiser
Very stylish and fun yellow frame with tropical decals
Top value
Extra plush seats make a very pleasing seat
Age starts at 15 years and up
If you are looking for a very stylish eye-catcher to take to the beach and leisurely ride around town, the Kulana Lua Cruiser is an incredibly fun option. It even boasts the fun beach graphics that will help you blend in with the locals and enjoy life on beach time. Slower! The sunny yellow Hi-ten frame is fun and popping so you will have high visibility and the color itself in psychological terms can invoke energy and cheer.
Read more
Ease of Use
Something many biking enthusiast love about this brand is that it is known for developing many different types of bikes that are each geared for specific wants and needs. Their bikes are designed to perform in varying environments and topographies and their Tandem bike is no exception to this great legacy!
Comfortable
It is very comfortable to ride and while you can cruise anywhere, on any trail or path if you choose to use it on the beach this is where it is ideal. It is a relaxed ride with positions that allow for maxing and relaxing. Tailor-made seats with plenty of padding will cushion you as you steadily cruise along. For anyone who is new to riding, extra cushioning and size are invaluable. And there are no issues with breaking because the rear brakes will stop you no matter what the weather may bring.
Features
Performance at a high level is so important to this company that they even will design their products to have properties that compliment both genders, so it is important to make sure that you check to see if the model you are interested in is designed for a man or a woman.
Value
The cost of this product is ideal given that you can really spend a lot when you are shopping for a tandem. The stylish look and laid-back handling are both properties that you will appreciate. Their ability to traverse many terrains which will allow you to use them in a variety of environments and really give you ideal performance makes them a well-rounded option that anyone can enjoy and use hard.



A trailer that attaches easily
Dimensions 67 in L x 23in W x 34in D
75 lbs in weight and can easily fold for better storage
Aluminum frame that will fit 26in mountain bikes and 27in/700c
The performance of the ride won't be affected by the rider in the trailer choosing to pedal or not
You should be a proficient rider to operate in a balanced and strong way
May take some practice to get a better feel
Family fun starts with being together, and there is no better way to bond than during a healthy physical activity outside in the fresh air. The Wee Ride Pro-Pilot is an accessory to your ride that you can add on to accommodate your little sweethearts. If you love a good ride but have had to leave your children behind you may have stopped going out so much. This trailer can allow you to take your kids with you when you hit the trails by simply adding it to the back of your ride. Now the whole family can enjoy a day of exercise and fun.
Read more
Ease of Use
If you have a family you want to be out and active with them, not wasting time putting things together and wasting the day away is not what you want to be doing. The sooner you can go out altogether the better and the more fun awaits you. One of the very best features of this product is how easy it is to assemble and connect to your bike. You can be up and riding in no time flat, enjoying quality time with your family. There is nothing better than that.
Features
Built tough and solid so that you can count on little riders being safe. They can enjoy a ride just like you with handlebars, a nice seat, pedals to help give you an extra push and pedal-power, as well as a chain guard. Your child can pedal when they want and even take a break but still be able to enjoy the ride. They can act like mommy and daddy and enjoy the full benefits of healthy activity in the fresh air.
Comfort
Looking for a comfortable bike that you can share with friends and family members and loved ones? The Wee Ride Pro-Pilot is a great bike that is designed with comfort and stability first and foremost. It can easily attach to most bikes, turning any normal bike into a tandem bike for your ultimate biking enjoyment.
Value
This is not an expensive product at all. The amount of time you and your family can spend together outdoors is invaluable. This will be an investment in your personal well being and that of your loved ones. When so many activities having to be basic and simple to accommodate little ones, this product allows you to do exactly what you would normally do alone, but with the children.



This bike handles easily
Good price point
Great option for a casual beach cruiser
Easily adjusted to meet personal preferences
Easy to assemble
The rear brake cable can properly stretch which would make it lose effectiveness as time goes on
There can be issues with shifter tuning which will make it harder to get to all gears
The Micargi Island has 18 speeds providing a good amount of performance and functionality. The ease at which you can ride this one is worth mentioning. So if you are new to tandem riding, this is a great product to give a trial.
Read more
Ease of Use
The assembly is a breeze, even if you are not a seasoned mechanic, you shouldn't have too much trouble getting this product assembled. You will find that the shifters are quite smooth, and really the brakes as-is are going to be adequate enough to hold their own. Of course, you can make changes or adjustments, but as stated earlier in this review, it won't take much to make this bike customized to your very own preferences.
Features
The ability to have your ride be personally adjusted to your needs is incredibly helpful to your enjoying rides. It handles well, so nearly anyone can enjoy it and operate it. The adjustability to personal needs makes this product an excellent option for a very wide and diverse group of riders.
Comfort
With a traditional look and feel as far as tandem bikes go, the Micargi Island bike is a great choice for bike enthusiasts. It is designed to be comfortable on long or short rides and will keep you comfortable and focused on the ride rather than how much your bottom, back, or shoulders are aching like with other bikes.
Value
For the price point, this is a real gem. It can be customized easily, assembled easily, and it is also a great choice for people who are new to this type of ride. Operating this ride is fairly straightforward and can accommodate most riders and interested parties.



Easy to put together even for the novice
A very affordable option
Can easily be used by caregivers who tend to individuals with varying handicaps
Can work for adults and kids
This is a nice option for families
Well made parts given the price point
Comes in a pretty hue of blue
Will most likely need some adjustments before use
You may want a professional shop to take a look over before use for safety purposes
The Pacific Dulie is a find multi-person option that will work well for casual use in your neighborhood or paved trail. The frame is solid and the alloy wheels can take on heavy use because they are tough but they are also lightweight. While you may need to make some of your own adjustments because this is a product that will not be exactly ready to hit the road right after purchase, the riding experience is enjoyable and it is stable enough to help you keep your balance. Make the tweaks you need and then enjoy the open road.
Read more
Ease of Use
Have you ever been so excited to buy something and then just couldn't wait to use it once you've got it? That is the thing with these rides. You get them and then you may have some amount of assembly to get them into working order. The longer it takes for you to get them assembled the longer it takes for you to use them. This one won't take but a little bit of time to put together and be even that further along to using.
Features
So many times in this digital age of video games and cell phones our kids aren't interested in opportunities to explore fun situations outside and get some exercise while they are at it. Parents can only do so much, telling them to go out and enjoy the sun, but at the end of the day, the kids will still do what they want the majority of the time. This is especially true for older ones who have minds of their own. Sometimes the best way to motivate your kids to get out of the house is to lead by example and give them some fun family time.
Comfort
There are not a lot of bells and whistles with the Pacific Dulie 26 bike but it is still a good choice for anyone needing a tandem bike that is comfortable and enjoyable to ride. This tandem bike has comfortable seats and handle bar set up and with a simplistic style, the focus remains on safety, comfort, and stability above all else!
Value
These products can range from affordable to very expensive and in between, moderately to affordably priced. Yes, in most situations you get what you pay for, and that is true even for this model. However, if you are just a casual rider looking for some clean and healthy enjoyment, this is a prime option. It won't hit you too hard in the wallet, it is easy to put together, and it is fun to use. Tandem riding can provide you that opportunity to bond with your children and enjoy fitness and fresh air together. If you have a medium to moderate-sized family, however, it can get pricey. This product will allow you to have some wiggle room in terms of price so you and your family can start engaging with the outdoors together.



This product has a cruiser-style frame
Moderately affordable option
21-speed Shimano Tourney with Revo Twist shifters
Fram set to a stand-over height, 29" in the front and 20" in the rear
Comes with two spring gel saddles
Comes with two water bottle holders to keep you both hydrated
Easy to use linear pull V brakes
This is fairly bulky
A heavy option
Here we have another really nice option especially for those who want to take it easy and cruise at the beach. The Kent Northwoods model is well made, with durable components that will allow you to use it time and time again. Designed to have a low stand-over height of 29 inches in the front and 20 inches in the back, mounting and dismounting are made easy for both riders. Parking is made simple as well, with a strong kickstand that can take multiple hits per ride.
Read more
Ease of Use
Partners, friends, family members, really anyone that you hold dear and want to spend quality time with is what this product will help you accomplish. It rides smoothly and it is equipped to ensure the users enjoy a stress-free time on the road. It isn't too pricey so it is doable for many people to afford. Assembly won't take too much time out of your day or put too much stress into it, as it is fairly straightforward to get together. Once assembled you and your counterpart can enjoy a nice morning or afternoon out.
Features
There are no wavering or balance issues with this one when you are ready to mount. This is because it's 29-inch front and 20 inch rear heights are suitable for most people to easily climb on and off. Extra-wide tires make for extra balance and support, 2.1 inches to be exact. That is a lot of surface area to keep you stable. The alloy linear pull V brakes are simple to engage and they can help you control your speed as well as come to a smooth stop when necessary.
Comfort
While it is near the end of our list, the Kent Northwoods tandem bike is a great choice for any rider who wants a comfortable ride. Whether you are riding around the neighborhood or on park trails, you can enjoy a sturdy and comfortable ride with your partner thanks to the comfortable design of this tandem bike.
Value
This product isn't cheap by any means but it is affordable for what you are getting. It packs a lot of features and value in its construction. It is easy to assemble which allows you to use it in no time. The design is one that takes into consideration comfort and ease, so if you are a casual rider or beginner that needs extra support and features to accommodate you, this is the one that will do it.



Good looking ride, with a sleek, professional design
The 7005 aluminum frame is custom designed
The frame is 20 inches in the front with 16 inches in the back, making it easy to get on and off
The rear derailleur is a Shimano RD TX51D
The freewheel is a Shimano CS HD30 11-30 8 speed
This ride is good in varying terrains
The brakes in the base model aren't great, you will most likely need to upgrade
The chain tensioner in the area between the captain and the stoker can be quite loud
For all you beginners out there who just need a basic option to start practicing on, the Giordano Viaggio is a good bet to try. You may need to do some upgrading on this base model yourself to get it to where you personally want it, but as far as this base model goes, it will give beginners a perfect option to begin riding.
Read more
Ease of Use
We have a couple options on this list that are great options for beginners. Like with anything else that you are to embark upon that is new, your best bet to be successful is to do your due diligence. Do you know what a Captain and their Stoker are with regards to these products? If not, it would do you good to take some time to find out a little more about those terms before you embark on this activity.
Features
The one thing you can for sure expect is that straight out of the box this ride will exude style and a sharp aesthetic. If you are looking for something that will catch the attention of onlookers, this one will do it. It has a sporty and sleek design that will definitely turn heads.
Comfort
The Giordano Viaggio may be at the bottom of our list for tandem bikes but it is still a great choice for riders who want a comfortable bike for their riding needs. While it is not the best bike on our list, it is far from the worst bike out there and it will meet your needs and keep you safe and comfortable while you are out riding.
Value
You are going to pay a bit for this product, there is no doubt about it. It isn't the most affordable on the list, by it is by far not the most expensive you can buy on the market. It is a terrific option for beginners and it looks good, plain and simple.
Criteria Used for Evaluation


Ease of Use
No doubt there will be a learning curve for using these rides. You have to incorporate balance and teamwork as well as overall handling of the actual equipment. For beginners, ease of use is very important. A simple, straightforward option will be ideal as you set in on learning how to navigate the open roads and trails together.


Features
Most of these products will need adjustments to meet personal requirements as well as functional, performance-based requirements. Weather it is a larger, more cushioned seat or and update in brakes you should be prepared that the cost of the actual equipment won't be your only cost. Using professionals via a shop or purchasing accessories and using your own man-hours, one thing is for sure the base model will need some adjustments.


Comfort
Why is comfort a criterion? People come in all shapes and sizes. Have you ever ridden a bike and your feet can barely touch the ground when you are at a stopped position? One that you have to have a quick hop to get on top of the seat? That is no fun in highly congested and high traffic situations where you may have to stop and start a lot. A comfortable fit that easily allows you to mount and dismount is paramount to your liking of the product and the ride.
Value
When you are shopping around for a good tandem bike, one thing you are likely looking closely at is the price tag. And while you, of course, will need to stay in your budget limits you will want to get the best bike that you possibly can so you need to focus on the value more than the price tag. Price is how much money you will spend on the bike, but the true value of the bike is what benefits you stand to gain, the features it offers, and how it can help improve your rides. So by focusing on the value rather than price you can make a smart investment and get a bike that will serve you well for a long time to come!
Expert Interviews & Opinions
Most Important Criteria
(According to our experts opinion)
Experts Opinion
Editors Opinion
Users Opinion
By Default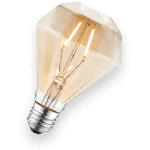 Partnership
Before you go investing in a tandem bike, make sure you know a little bit about them. A tandem bike is not a very good choice when it comes to an Impulse buy. Do you work well with others, how often do you plan on using, are you patient enough? These are simple questions to ask before going and buying one.
Invest in Quality
When you buy a tandem bike, you need to be sure you are investing in a bike that is made to last, that is durable, comfortable, and easy to use so you can get the most out of your investments! You owe it to yourself to make sure you are getting the best bike that you can and that it will meet all of your wants and need.
Other Factors to Consider


Bottom Line
These can get expensive. As it is, a bike that is only for one person can range the gamut of affordable to very pricey, so imagine when you multiply that by two. Your budget is important and if you are a beginner don't feel like you have to break the bank to have something just to get started. You can find reliable, durable choices that are more affordable and very accommodating to the newcomer. Those of you who are veterans, you too can find affordable pricing, but if you are very particular about the features you like, be prepared to pay for them.
Frequently Asked Questions
q:

Is it hard to learn how to handle these?

a:

Hard is a term that is very relative. Everyone finds things easy or hard based on personal ability and preference. The initial use of these rides may not be smooth to beginners, but in no time anyone who wants to invest some time and laughter into trying them out will inevitably figure out how to use them.
q:

Who gets on the bike first?

a:

The Captain mounts the bike first and then the stoker follows.
q:

Is riding in pairs more fun than alone?
q:

Are these products hard to find?

a:

These bikes can be hard to find, and their market is definitely niche. We really had our work cut out for use to find the best models and obtain an understanding of all their capabilities.
q:

Do you need experience to use one of these?

a:

Not really. Obviously, you should have familiarity riding by yourself and understanding how to balance, but if you have that done, you can learn how to ride this way too. It takes practice and patience, like anything, but there are beginner models that you can practice on and we have some of them on our list to take a look at.
Subscribe to our newsletters