10 Best Ultimate Direction Vests Tested
last updated
Nov 28, 2018
Ultimate Direction is the company that first introduced the concept of the hydration vest, and is still a leader in the market.

Some of the top runners in the world designed these vests, so you're guaranteed to get a great product that's designed especially for runners. The designs are well thought out, and keep the runner in mind from start to finish. Whether you're carrying a lot or a little, they have something for everyone.
12
Researched Sources
1100
Reviews Considered
12
Hours Researching
25
Products Evaluated
Comfort
Use
Durability
Versatility
Materials
By Default
In Depth Review Top 10
SJ Ultra 2.0
AK Mountain 3.0
TO Race 3.0
Ultra Vesta
SJ Ultra 3.0
P.B. 2.0 Adventure
AK 2.0 Race
Hardrocker
Marathon
PB Adventure 3.0
Jurek FKT
Table of contents
Criteria Used for Evaluation
Expert Interviews & Opinions
Other Factors to Consider
Frequently Asked Questions
Sources
Our Favorite Picks


Fits snugly to the body and is very comfortable
Breathable mesh fabric
Two ounces lighter than the previous model
You probably won't be able to fit larger items into the back pockets
One of the best-selling hydration vests on the market today, the SJ Ultra Vest 2.0 is an extremely popular product, and for good reason. With the best weight-to-volume ratio on the market today, as well as lots of cool features such as pockets for your cell phone and energy bars or gels, it's a great choice. Reviewers also loved how light and comfortable the pack was and commented that it didn't bounce at all once it's adjusted correctly.
Read more
Weight
Weighing in at only 13.3 ounces including its 2 bottles, it's one of the lightest vests on the market.
Durability
The Power Mesh and Silnylon design combine to make this vest lightweight yet strong. The pockets also feature reinforced elastic edges, so they'll spring back to their original size even after they've been stuffed.
Cost
There are newer models of vests on the market, causing the price of the SJ Ultra Vest 2.0 to decrease, but it appears that this vest is as popular as ever. As vests go, it is certainly affordable.
Perfect for longer runs when you don't want to leave anything behind
Great storage capacity combined with light-weight design
Hydration system compatible
Multiple consumers claim that the sizes run big
Ideal for a mountain runner who wants to fit more into his or her vest, the AK Mountain Vest is a close second to the space capacity of the Ultimate Direction Fastpack 20.
Read more
Storage Capability
This vest can hold 11.5 liters, and the bungee cords on the back expand to a wider width to hold everything in place more easily. The large cargo pocket in the back perfectly fits an extra layer of clothing.
Fit
Sliding sternum strap rails allow you to place the straps higher or lower on the chest. This makes the increased weight that you're carrying in the vest less burdensome.
Cost
This is one the pricier vests that Ultimate Direction offers. Be sure that you need extra space on a consistent basis before purchasing.
Fits snugly to the body to accommodate for comfort
Breathable mesh fabric
Two ounces lighter than the previous TO Race Vest 2.0
The TO Race Vest 3.0 is similar to the AK 2.0 Race Vest, except that it doesn't hold as much water. Reviewers loved the comfort of the vest, but noted that the back pocket is very small and doesn't hold much.
Read more
Comfort
The Knit Mono Mesh allows the vest to cling to the body for a superior feeling of comfort. The Mono Mesh prevents the vest from bouncing or rubbing against the body. The T-hook adjustable sternum straps at the chest and torso of the vest provide additional comfort and support.
Efficiency
The two small pockets at the back of the vest are within reach while moving. You're also able to reach your trekking poles easily while in motion. Reviewers did note that the back pockets were very small, so please keep this in mind as you shop.
Cost
This vest is fairly priced. You should be able to budget for the TO Race Vest 3.0.

The bottles on the front of the vest can easily be reached without having to remove the bottle from its pocket
The sternum and side straps really do lock this vest in place so that little to no bounce occurs
Some consumers claim that the mouth on the bottle is a bit hard to open while in the vest pocket
Having won several awards from well-recognized sources, this vest is a clear winner for any woman looking for a perfect ergonomic fit. Especially designed for women, reviewer loved the comfort of this vest as well as all of the well-thought-out pockets for different types of gear.
Read more
Comfort
This vest comes with two 500ml soft water bottles. The soft plastic of the bottle is able to conform to the body as you drink it. Similar to the AK Mountain Vest, this vest features sliding sternum straps along with side body straps that help keep the vest extremely snug to the body.
Organization
This vest comes with two zippers for the main storage pocket on the back. This makes it easy to access the gear that's in the bottom of your bag, without having to remove all of the pocket's contents. The side pockets are also compartmentalized into two separate parts, so you'll easily know exactly where everything is.
Cost
Having won several awards, you would think that this vest would be more expensive. It's not the cheapest, but it's also not the most expensive vest that Ultimate Direction offers.

Its storage capacity and light weight have been improved upon from the previous model
You're able to access your trekking poles without breaking stride
Consumers are amazed at how lightweight the product is
These vests run large, you may want to order a size smaller than normal
The SJ Ultra Vest 3.0 is the next generation vest of the SJ Ultra Vest Signature Series. This vest improves upon the design of the 2.0 vest and was released in 2016.
Designed by ultra-running legend Scott Jurek, the SJ Ultra 3.0, and is noted for its high-quality construction and runner friendly design.
Read more
Power Mesh
This vest is made with Knit Mono Mesh and Darlington Power Mesh. These are lightweight materials that simultaneously stretches with your things and conforms to your body. It's also made with SilNylon and is a third lighter than the original 2.0 design.
Efficiency
The bungee cords on the back of the vest are perfect for storing hydration bladders, so it's easy to stay hydrated. This vest has a total capacity of 8.5 liters, while the 2.0 can only carry 7.0.
Cost
The SJ Ultra Vest 3.0 is slightly cheaper than the Fastpack 2.0. If you would prefer something extremely lightweight, this vest is your best bet.
Stronger bungee cords to allow for greater durability than the previous model
Large front straps and storage pockets
Contains a third pocket for easier access to a larger bladder reservoir
Some consumers have stated that the Silnylon is not completely waterproof
This vest's design improves upon the design of the previous version. You will feel confident that you have everything you need when you wear with this vest.
It has enough capacity to be able to fit more than just water. Some reviewers even used it for overnight adventure races and carried food, a sleeping bag, a hammock, and extra clothes.
Read more
Comfort
At 16 ounces it's not the lightest vest on the market, but most consumers agree that the sizes for this vest fit well, and it's worth it when you want to carry lots of gear. Reviewers remarked that the vest was generally very comfortable, but the load could get unbalanced when it's really full.
Waterproof Design
The Cuban Fiber from the previous version has been replaced with Silnylon. This helps to keep the seams together, while also keeping the contents of the vest dry.
Cost
The cost of this vest is great considering the amount of space that you're getting, the updated design, and the high-quality build and materials. Ultimate Direction vests aren't cheap, but reviewers consistently comment that they're well worth the price.


Reviewers agree that the back storage pocket is the perfect size
It can easily be taken on and off
Most consumers consider it a comfortable and well-fitting vest
Some claim that the bottles are almost in your face, while others state that the bottles feel like they're punching you in the gut with every stride
This vest is perfect for anyone who needs the ultimate hydration setup during a marathon or a longer single-day run. It has a minimalist design and weighs in at only 7 ounces without the water bottles. Comfortable and well-designed, the AK 2.0 Race has everything you need and nothing you don't.
Read more
Hydration Capabilities
This vest comes with two 20 ounce bottles and has adequate space for a 70-ounce bladder, perfect for a marathon or other long run.
Accessibility
The four front pockets are able to perfectly fit bars and gels, while the two pockets above the water bottles are large enough to hold cell phones.
Cost
Because of its minimalist design, this vest is cheaper than many of the other ones made by Ultimate Direction, but is still pricier than the previous version of this vest. This vest has a 4-liter storage volume, which is .5 liters less than the previous version but the price of this vest is still more expensive than the previous model.


Durable, versatile design and build
Trekking pole carrier with reduced bounce
Holds a 2L bladder and 2 600 ml water bottles
Named after the Hardrock 100, the famous ultra-marathon in Colorado's San Juan Mountains, this vest has been designed to be as versatile and as tough as the runners who take part in the epic race.
Read more
Comfort
The new design allows for easy adjustment on the move. You'll also find shoulder pockets made to fit a spot trace GPS tracker up and out of the way. They have also added a redesigned carrier system for holding trekking poles. The new design is meant to reduce bouncing and unwanted movement, and reviewers agreed that it works well for this.
Features
The sternum straps are on a sliding rail, so they're simple to adjust, even while running. The bottle pockets also tight enough to securely hold small items such as phones, and energy gels. There is also an emergency whistle.
Its lightweight material is extremely comfortable
Holds a large amount of water for its size
Some consumers claim that their vests tore soon after purchase
Simple and perfect for everyday use, this vest will make you feel as if you're not even wearing one. Carry 70 oz. of water, energy gels, and your keys, phone, or other small items without feeling weighed down.
Read more
Weight and Comfort
Cool Wick Mono Mesh is used to make this particular vest feel almost weightless. You'll experience no bouncing while it's on, with maximum breathability. A few reviewers said it took them a while to get it properly adjusted for maximum comfort, but once they got it right were very happy with the fit.
Convenience
This vest emphasizes the essentials and nothing more. It includes one water bottle pocket, one gel pocket, one cell phone pocket behind the gel pocket, a 2-liter reservoir pocket and a zipper-less mesh pocket in the back that's perfect for a small clothing item.
Cost
This marathon vest is affordable, although it does not come with a hydration bladder, so please keep that in mind when looking at cost if you want to use it with a bladder.
Can carry 1.5 gallons of water
Reservoir pocket is completely separate from the rest of the vest
Bungee cords on the back of the pack allow for more storage
Vest is smaller than advertised
This vest takes the 2.0 version to a higher level, mainly through more pocket options, a weight reduction, and Ultimate Direction's wonderful sliding rail fit system. Users were impressed by the functionality of this pack, although some found it to not be very durable.
Read more
Storage Space
The pockets on this vest are larger than the ones found in the previous 2.0 model, with stretch-mesh storage pockets and layered pockets on the backside of the vest. Reviewers loved the versatility this offered them.
Capacity
This enhanced version of the PB Adventure vest allows for 33% more space than the 2.0 vest, while only weighing 14 ounces. Some people felt this measurement wasn't fully accurate, however, and that the vest is actually smaller than advertised.
Cost
One of the newer styles in the Ultimate Direction arsenal, this vest is on the pricier side, but most people felt it was well worth the cost.
Great storage improvements compared to the previous SJ vest
Extremely comfortable and well-fitting vest
No complaints regarding the FlexForm 600ml bottles
The underarm pockets can be inconvenient because anything larger than a gel is going to rub against the arm
This vest was designed by Scott Jurek soon after he broke the record for the fastest time on the Appalachian trail. Made to be durable, comfortable, and hold everything you need and nothing you don't, the Jurek FKT is the perfect vest for long adventures in the woods.
Read more
Accessibility
This SJ vest features more pockets on the front than the previous SJ models, specifically a large sweat-proof phone pocket. The small pockets underneath of the water bottles pockets have been replaced with bigger dump pockets, making it easier to access items kept there.
Convenience
This vest is able to carry a 70-ounce bladder and still have plenty of room for larger supplies such as jackets, gels, and food.
Cost
This vest is moderately priced as Ultimate Direction vests go. It is the right price for the amount of space that you're getting and respresents a great value.
Criteria Used for Evaluation

Comfort
Training for an ultra-marathon is all about pushing yourself outside of your comfort zone. Yet, the last thing you should be worrying about is the comfort of your hydration vest. The straps and back should be soft and adjustable and not feel overly constricting or awkward, while still fitting snugly against your body to reduce movement to a minimum. They should also be breathable and lightweight enough so that you don't have to carry too much additional weight, while not chaffing if you choose to go shirtless.

Durability
Whatever your sport is, if you opt outside you're bound to face some kind of inclement weather at some point during your training. A hydration vest needs to be able to endure the hottest of days, the coldest of mornings, and the heaviest of rains and snow storms. A good hydration vest will keep its shape and comfort no matter the forecast. They also need to be able to stand up to sweat and moisture. The water bottle holders need to keep their elasticity, the water bladder shouldn't easily break or rip, and the straps and clips should remain tight and secure even over time so as to maintain a snug fit.

Versatility
One of the first questions you may want to ask yourself is, what are all the ways in which I plan to use my vest? For some, the vest will be worn strictly on runs. Others might want to use theirs for biking, hiking, casual outings, or all of the above. If you plan to use yours for more than one sport or purpose, be sure you think about all the features you would need for your specific uses. For instance, if you plan to be hiking for days, you would definitely want to have enough storage pockets to store snacks and emergency essentials. But if you also intend to wear yours for marathon training, you also need to consider a vest that has pockets that are not so big that they get in the way of a comfortable run. Are you going to need a place to store your car keys? Do Do you need water-proof pockets for enduring possible rainstorms or treading through rising bodies of water? Whatever your needs, make sure your vest can cover them all.

Materials
The type of material a hydration vest is made of is certainly something to consider when thinking about buying one. While you probably want to stay away from vests that are not soft to the touch, you also want to avoid materials that are not waterproof and will not wick sweat and moisture as these will start to quickly break down and deteriorate. Obviously, the most important thing is to choose a material that is comfortable for you.

Use
It's important to purchase a hydration vest that has pockets and storage compartments that are easy to access and use. Stuffing your gels into a pocket that you can't reach with ease during your training is no good. The same goes for the accessibility of water bottles, water bottle storage compartments, and the hydration hose if one is included – they need to be easy to reach, easy to use, and easy to clean.
Expert Interviews & Opinions
Ultimate Direction's Race vesta 4.0 is where it is at for hydration packs.
This pack has plenty of room to store a coat, snacks in front pockets for easy access, your phone, and keys. It is lightweight. There is easy access to water bottles, just bend your head down and grab a drink. Water bottles hold enough hydration to get me through a 2-3 hour run on the trails.
Most Important Criteria
(According to our experts opinion)
Experts Opinion
Editors Opinion
Users Opinion
By Default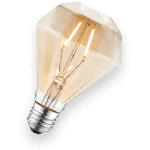 Check Out Those Reviews!
Before you are quick to purchase any hydration vest, stop! Take the time to read those consumer reviews. Many people purchase an item and forget to see what other people have said about their experience. In almost any case, customer reviews will answer any question you might have before spending money. For example, if you are curious about the fit, the comfortability, or even the overall quality of the product, you can find some good feedback in the customer review section.
Pay the Extra Dollar - If it Means Durability!
When purchasing a hydration vest, such as those from Ultimate Direction, the last thing you want is for the product to break, or show signs of wear and tear. With that being said, rather than purchase a product from a cheap, unknown brand, always go with a company that is reputable, even if it means paying the extra dollar - as you will be getting a wealth more of quality, durability, and use.
Other Factors to Consider

Size
Especially if you plan to use your vest for running, you may want to purchase one that isn't too large or heavy. While a vest with two water bottle storage compartments that sit directly on your chest might be easy to access and convenient, they might block your natural running arm swing. Consider your particular running style. If you tend to exaggerate an arm-swing from left to right, a bulky vest is going to get in the way of your natural swing and be uncomfortable and annoying (although, it might end up helping your form in the long run!). The same goes for considering the bulk that is carried on your back: while the vest might have enough storage to carry all of your fuel and emergency essentials, the bulkiness might not suit your specific running style.

Bottom Line
The bottom line is that Ultimate Direction hydration vests are well-designed, well made, and an overall great piece of gear. Below are some other factors we looked at while making our selections.
Does it Have Enough Room for Adequate Water Storage Capacity?
The whole purpose of investing in an ultra hydration vest is to ensure you remain hydrated even on your longest runs. While bladders and reservoirs are typically sold separately from the vest, each vest needs to have the ability to hold enough water for your particular needs. Ultimate Direction vests hold a range of different size bladders, from 1.5 liters in the more lightweight vest models intended for shorter distance running, to being able to hold 1.5 gallon reservoirs and bladders in the bigger vests that are perfect for long hikes and runs. In addition to reservoirs and bladders, some vests come equipped with water bottles, sizing up to 20 ounces each of additional water storage.
Is It Pressurized or Not?
A pressurized hydration system will allow the user to squirt out water from the pack, as opposed to sucking it through the hydration tube. This might be useful on those especially exhausting runs, climbs, hikes, or rides when your breathing is heavy and you just need to quickly and efficiently get water and/or electrolytes into your body. Consider how hard you plan to work out before purchasing a vest, and if a pressurized hydration system makes sense for your needs.
How Cold Will the Weather Be When You're Using the Vest?
If you plan to use your hydration vests for winter sports or outside in sub-freezing temperatures then you will need a vest that has an insulated tube and bladder and water bottles to avoid freezing. You may find that you can additionally purchase a neoprene sleeve to cover the separate vest features, and provide some insulation (if they are not already insulated). However, in most hydration vests, the bladder is located on the inside of the vest, closer to your back, and so won't as easily freeze since it's so close to your body heat. Bottom line: if you plan on being in extremely cold conditions, take insulation into heavy consideration. Otherwise, it does not have a top concern.
Is It Easy to Clean?
To avoid bacterial growth in bottles, bladders, tubes, and mouth valves, you will need to choose a vest that can be easily cleaned and disinfected. This is especially true if you plan to consume sugary liquids that might leave behind a sticky residue. Ultimate Direction vests pride themselves on easy cleaning, for the most part, but at a cost. To clean the mouth valve and tubes, Ultimate Direction advises purchasing a special tube cleaning brush and rinsing with soap and water. The bladder and reservoir are typically much easier to clean, in that they can just be turned inside-out and scrubbed by hand (or by filling with warm water and dropping in a dissolvable cleaning tablet.) As for the vest itself, consider how often you will be using it and, thus, how often you will be cleaning it. All of Ultimate Direction's hydration vests are machine-washable, which will save on time and convenience. (However, Ultimate Direction advises to never machine-dry their products, but instead to hang dry).
Are the Water Bottles That Come With the Vests same to drink from?
If you're going to be ingesting anything, you need to make sure it is safe. Ultimate Direction's bottles and bladders are all made with BPA-free plastic and an FDA approved Polyethylene. In addition, Ultimate Direction uses a plastic urethane film in their bottles because it is safe, but its slightly porous texture may result in a slight yellowing effect. Users should not be alarmed by any yellowing – it is not dangerous and can be easily cleaned.
Frequently Asked Questions
q:
How much does an Ultimate Direction vest cost?
a:
On Amazon, Ultimate Direction hydration vests typically range from $80 to $160, depending on the size and storage capacity available, with most hovering around $120.
q:
Do Ultimate Direction vests come with a water reservoir and/or bladder?
a:
No, most reservoirs and bladders for hydration vests need to be purchased separately, although most do come with water bottles.
q:
Do Ultimate Direction vests come with water bottles or flasks?
a:
For the most part, yes. While reservoirs and bladders are sold separately, most vests include bottles.
q:
Other than a bladder and the included water bottles, what additional items can I fit in my hydration vest pockets?
a:
Depending on which Ultimate Direction vest you purchase, there is enough room to hold two GPS Locators and/or smartphones, up to four gels, bars, and small snacks, and a small key in the larger models. Smaller models will generally have enough space for one or two gels and a smartphone or GPS locator.
q:
Can the hydration vests be washed?
a:
Yes. All of Ultimate Direction's hydration vests are machine-washable, but should always be air dried and not placed in the dryer.
q:
Can trekking poles be attached to Ultimate Direction hydration vests?
a:
In some of the models, yes. If you're a hiker or climber and need to be able to attach trekking poles, look for models that are larger and with more storage capacity. Certain models come equipped with specific trekking pole attachments, which we've noted in our reviews.
q:
How do I know which size will fit me?
a:
The vests come in small, medium, and large sizes and most Ultimate Direction vests fit true to size, so purchasing a vest in the same size shirt you wear is a safe bet. Specifically, the following unisex guide may be helpful for pinpointing your size: size small for individuals with a 24 to 38-inch ribcage (61-97 cm), size medium for a 31-42 inch rib cage (79-107 cm), and size large for a 36-50 inch ribcage (91-127 cm). Ultimate Direction advises taking measurements wearing the style of clothing you intend to wear with the vest.
Subscribe to our newsletters