10 Best Ultimate Direction Vests Tested
last updated:
Aug 14, 2019
Designed by world-renowned ultra-marathoner Scott Jurek, Ultimate Direction is a leader in the hydration vest market. Furthermore, marked as the first company to introduce the concept of hydration vests, it is no surprise they lead in function and engineering.

The 10 Best Ultimate Direction Vests offer many different and highly functional designs for novice runners to those that go the ultra-miles. They are engineered for runners by runners and this is what makes them more than a noteworthy addition to any serious runner's gear.

Scroll through and check out why we think they are one of the best companies to look at for your hydration vest needs as well as get more informed with our FAQs and criteria for evaluation sections. This info is there to help you choose the best option and to explain why Ultimate Direction Hydration vests are rated so highly.
In a Hurry? The test winner after 20 hrs of research

SJ Ultra 2.0
Why is it better?
Fits snugly to the body and is very comfortable
Breathable mesh fabric
Two ounces lighter than the previous model
In a
Hurry? Editors choice:

Test Winner: SJ Ultra 2.0

12
Researched Sources
1100
Reviews Considered
20
Hours Researching
22
Products Evaluated
Comfort
Use
Durability
Versatility
Materials
By Default
Criteria Used for Evaluation


Comfort
Ultra-marathon running is about pushing yourself hard and outside of your comfort zone.
Therefore, getting the most comfort out of your hydration vest is a big deal. They should have soft straps that are easily adjustable without any awkward constrictions while still fitting snug, reducing any unnecessary movement.
The best hydration vests should also breathe well and be extra light. Ultimate Direction vests are designed with attention to all these comfort details. Moreover, they know not every runner is made the same and that is why they have so many options, using runners like you to help work in comfort, catering to different needs.


Durability
Hydration vests are made to carry extra weight without adding any. They need to be able to take a little pressure and bounce while still protecting you against chaffing and the elements.
The best hydration vests will keep shape and elasticity through some of the harshest runs. They shouldn't rip under the pressure of a few water bottles and energy gels.
Ultimate Direction has many designs to choose from with high durability standards. Each one is made to cater to a certain running style and distance and is, more than not, made with rip-stop materials. Also, keeping the vest just snug enough to prevent sliding around without restricting the runner's movement helps with durability as well.
The less a vest moves, the less likely it is to have added strain. A durable design is going to maintain the structure and hold weight, it is that simple. You don't need a fancy vest, you need a functional and durable one.


Versatility
For some, hydration vests will be worn strictly on runs while others might use it to bike, hike, or for other types of outdoor adventuring. Therefore, versatility plays a huge part in what makes the best hydration vests.
Having enough storage without weighing your down is a great place to start. What can you use the vest for? Are the pockets and holders good for other items? What do I need to have versus what the vest offers?
These are all good questions to ask when using your Ultimate Direction vest for other activities other than running. It is also great to know what the weather is like and how the materials are going to paly into the elements. How long you will be trecking versus how much space and water storage you have will also play into the most versatile options.


Materials
Material will play into durability and comfort when searching for the best Ultimate Direction Vests. Softness, moisture retention, and seams are just some things to look at when thinking material.
The wrong material can leave you chaffed, irritated and uncomfortable. It is also where you start with durability. Most well-made hydration vests are made to not rub, tear or breakdown in sweat or wet environments. This is why we really look hard at materials, we want your best option to last you as well.


Use
Since Ultimate Direction makes 22 different hydration vests, there are a lot of options and each one has something different to offer.
We found that the smaller options are best for simple distance running or training. Others larger ones accommodate more Ultra style runners, hikers, and even light outdoor travel.
It's important to purchase a hydration vest that has pockets and storage compartments that are easy to access and use as well. IT makes no sense to pack in water and energy where you can't reach it. Items need to be easy to access when you're on the go and stopping isn't an option.
Expert Interviews & Opinions
Ultimate Direction's Race vesta 4.0 is where it is at for hydration packs.
This pack has plenty of room to store a coat, snacks in front pockets for easy access, your phone, and keys. It is lightweight. There is easy access to water bottles, just bend your head down and grab a drink. Water bottles hold enough hydration to get me through a 2-3 hour run on the trails.
Most Important Criteria
(According to our experts opinion)
Experts Opinion
Editors Opinion
Users Opinion
By Default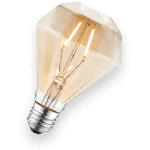 Check Out Those Reviews!
Before you are quick to purchase any hydration vest, stop! Take the time to read those consumer reviews. Many people purchase an item and forget to see what other people have said about their experience. In almost any case, customer reviews will answer any question you might have before spending money. For example, if you are curious about the fit, the comfortability, or even the overall quality of the product, you can find some good feedback in the customer review section.
Pay the Extra Dollar - If it Means Durability!
When purchasing a hydration vest, such as those from Ultimate Direction, the last thing you want is for the product to break, or show signs of wear and tear. With that being said, rather than purchase a product from a cheap, unknown brand, always go with a company that is reputable, even if it means paying the extra dollar - as you will be getting a wealth more of quality, durability, and use.
Other Factors to Consider


Size
Especially if you plan to use your vest for running, you may want to purchase one that isn't too large or heavy. While a vest with two water bottle storage compartments that sit directly on your chest might be easy to access and convenient, they might block your natural running arm swing. Consider your particular running style. If you tend to exaggerate an arm-swing from left to right, a bulky vest is going to get in the way of your natural swing and be uncomfortable and annoying (although, it might end up helping your form in the long run!). The same goes for considering the bulk that is carried on your back: while the vest might have enough storage to carry all of your fuel and emergency essentials, the bulkiness might not suit your specific running style.


Bottom Line
The bottom line is that Ultimate Direction hydration vests are well-designed, well made, and an overall great piece of gear. Below are some other factors we looked at while making our selections.
Does it Have Enough Room for Adequate Water Storage Capacity?
The whole purpose of investing in an ultra hydration vest is to ensure you remain hydrated even on your longest runs. While bladders and reservoirs are typically sold separately from the vest, each vest needs to have the ability to hold enough water for your particular needs. Ultimate Direction vests hold a range of different size bladders, from 1.5 liters in the more lightweight vest models intended for shorter distance running, to being able to hold 1.5 gallon reservoirs and bladders in the bigger vests that are perfect for long hikes and runs. In addition to reservoirs and bladders, some vests come equipped with water bottles, sizing up to 20 ounces each of additional water storage.
Is It Pressurized or Not?
A pressurized hydration system will allow the user to squirt out water from the pack, as opposed to sucking it through the hydration tube. This might be useful on those especially exhausting runs, climbs, hikes, or rides when your breathing is heavy and you just need to quickly and efficiently get water and/or electrolytes into your body. Consider how hard you plan to work out before purchasing a vest, and if a pressurized hydration system makes sense for your needs.
How Cold Will the Weather Be When You're Using the Vest?
If you plan to use your hydration vests for winter sports or outside in sub-freezing temperatures then you will need a vest that has an insulated tube and bladder and water bottles to avoid freezing. You may find that you can additionally purchase a neoprene sleeve to cover the separate vest features, and provide some insulation (if they are not already insulated). However, in most hydration vests, the bladder is located on the inside of the vest, closer to your back, and so won't as easily freeze since it's so close to your body heat. Bottom line: if you plan on being in extremely cold conditions, take insulation into heavy consideration. Otherwise, it does not have a top concern.
Is It Easy to Clean?
To avoid bacterial growth in bottles, bladders, tubes, and mouth valves, you will need to choose a vest that can be easily cleaned and disinfected. This is especially true if you plan to consume sugary liquids that might leave behind a sticky residue. Ultimate Direction vests pride themselves on easy cleaning, for the most part, but at a cost. To clean the mouth valve and tubes, Ultimate Direction advises purchasing a special tube cleaning brush and rinsing with soap and water. The bladder and reservoir are typically much easier to clean, in that they can just be turned inside-out and scrubbed by hand (or by filling with warm water and dropping in a dissolvable cleaning tablet.) As for the vest itself, consider how often you will be using it and, thus, how often you will be cleaning it. All of Ultimate Direction's hydration vests are machine-washable, which will save on time and convenience. (However, Ultimate Direction advises to never machine-dry their products, but instead to hang dry).
Are the Water Bottles That Come With the Vests same to drink from?
If you're going to be ingesting anything, you need to make sure it is safe. Ultimate Direction's bottles and bladders are all made with BPA-free plastic and an FDA approved Polyethylene. In addition, Ultimate Direction uses a plastic urethane film in their bottles because it is safe, but its slightly porous texture may result in a slight yellowing effect. Users should not be alarmed by any yellowing – it is not dangerous and can be easily cleaned.
Frequently Asked Questions
q:

How much does an Ultimate Direction vest cost?

a:

On Amazon, Ultimate Direction hydration vests typically range from $80 to $160, depending on the size and storage capacity available, with most hovering around $120.
q:

Do Ultimate Direction vests come with water bottles and/or a bladder?

a:

No, most reservoirs and bladders for hydration vests need to be purchased separately, although most do come with water bottles.
q:

Do Ultimate Direction vests come with water bottles or flasks?

a:

For the most part, yes. While reservoirs and bladders are sold separately, most vests include bottles.
q:

Other than a bladder and the included water bottles, what additional items can I fit in my hydration vest pockets?

a:

Depending on which Ultimate Direction vest you purchase, there is enough room to hold two GPS Locators and/or smartphones, up to four gels, bars, and small snacks, and a small key in the larger models. Smaller models will generally have enough space for one or two gels and a smartphone or GPS locator.
q:

Can the hydration vests be washed?

a:

Yes. All of Ultimate Direction's hydration vests are machine-washable, but should always be air dried and not placed in the dryer.
q:

Can trekking poles be attached to Ultimate Direction hydration vests?

a:

In some of the models, yes. If you're a hiker or climber and need to be able to attach trekking poles, look for models that are larger and that have more storage capacity. Certain models come equipped with specific trekking pole attachments, which we've noted in our reviews.
q:

How do I know which size will fit me?

a:

The vests come in small, medium, and large sizes and most Ultimate Direction vests fit true to size, so purchasing a vest in the same size shirt you wear is a safe bet. Specifically, the following unisex guide may be helpful for pinpointing your size: size small for individuals with a 24 to 38-inch ribcage (61-97 cm), size medium for a 31-42 inch rib cage (79-107 cm), and size large for a 36-50 inch ribcage (91-127 cm). Ultimate Direction advises taking measurements wearing the style of clothing you intend to wear with the vest.
Subscribe to our newsletters