10 Best Ab Straps Tested And Fully Reviewed
last updated
Jul 24, 2019
If you want abs, then you have to push yourself a little further—and the best ab straps will help you do just that! Since you are here, you are probably already eating properly and doing regular abdominal exercises, but sometimes all the crunches in the world won't make any difference.
The best ab straps will help you build a strong core, improve your strength and balance, and are really easy to use—even when you're doing
knee
raises! With all the selections available, it can be difficult to figure out which ab straps are best—which is why we have taken the time to research these products
Check out our list of the 10 best ab straps below--we hope we help you find the best option for you!
In a Hurry? The test winner after 11 hrs of research

Perfect Fitness
Why is it better?
Comfortable and durable
Versatile for beginners and expert levels of fitness
Sweat-resistant fabric
Affordable price
In a
Hurry? Editors choice:

Test Winner: Perfect Fitness

4
Researched Sources
1.3K
Reviews Considered
11
Hours Researching
17
Products Evaluated
Use
Comfort
Durability
Style
Features
By Default
Our Favorite Ab Straps



Comfortable and durable
Versatile for beginners and expert levels of fitness
Sweat-resistant fabric
Affordable price
Shorter length that some options
Wear and tear over time
These straps are compatible with any pull-up bar or multi-gym. They are heavy-duty with its steel carabineers and rip resistant fabric, while still being comfortable thanks to its foam cushion. These are sweat resistant to prevent slips, and comes it a downloadable online workout. This is a high quality option for beginners as well as those looking to really sculpt their abs.
Read more
Use
These ab straps are made with rip-resistant nylon fabric that is made to last with everyday use. It also includes a sweat-resistant foam cushion that makes it comfortable on the arms. They are the perfect width, cradling the biceps while using steel carabiners to help support and hold weight.
Comfort
The design, comfort level, and durability makes it the best option for beginners, intermediate workout enthusiasts and even experts by being able to change positions and target core muscles.
Durability
The combination of heavy-duty nylon and steel carabiners make durability a main selling point of the Perfect Fitness Ab Straps. It's made to take the weight of leg raises and knee lifts, and overall has a sturdy construction.
Style
They are extremely easy to set up by looping the fabric around any pull-up bar. The consumer can attach the included carabiners and the handles can be adjusted for more intense ab work.
Features
Because the fabric is sweat-resistant, this increases the grip since the user's hands won't be slipping during reps. This also makes it easy to clean. The attachment carabiner clips further add to its overall stability, with the consumer using these hooks for leverage and hold onto the straps underneath it without fear that it will break.
2

. Body Solid Gut Blaster



Ultra comfortable
Durable with 10,000 lb capacity
Soft, yet strong fabric
Lifetime warranty
Cannot adjust length
Some wear and tear
This option is all about toning the core muscle from multiple angles. That's because of its thick width of 8.5 inches, and ample padding that provides the comfort and stability to do so. And no need to worry about this option not supporting weight because they are very durable its steel carabiners can hold up to 10,000 lb. The name says it all here. If you want to blast away your gut, these are high quality and highly functional ab straps that will perform extreme well.
Read more
Use
Overall, these straps are known for their comfort and how well users are able to perform while using them.
Comfort
It includes 1-inch thick padding that is just enough to prevent the arms from burning into the fabric, while not getting in the way.
Durability
This is one of the most durable ab straps on the market. And even though it can hold a serious amount of weight, it does so with little stretching, fraying or ripping. It also comes with a lifetime warranty for when weathering does occur or if any other problems arise.
Style
The Body-Solid slings are long and wide, going from the elbow to the wrist for optimal comfort and stability, and 8.5 inches wide each. The width also helps make working abdominal muscles from various angles easy.
Features
The Gut Blaster slings have 10,000-lb. capacity thanks to its oversized snap links. This makes it a stable option that will hold a whole lot of weight no matter what. The part of the straps that the hands hold is soft, making it comfy to touch without sacrificing grip



Perform and are made extremely well
Sweat resistant
Comfortable padding
Durable
Great grip
Rubber smell
Carabiners can be small
Built to last and extremely durable, the RDX straps are made from Maya Hide leather that is strong enough to hold the consumer's weight. These straps are extra wide and have thick padding for optimal comfort. They have a sturdy strip and are hung using D-ring steel clips.
Read more
Use
The RDX Ab Straps are one high-quality option. That's mainly because of its material - Maya Hide leather that won't stretch, can handle large amounts of weight, and won't rip.
Comfort
Theses straps are extra long and wide, and have soft cushioning that is comfortable without being too foamy.
Durability
Between the material and the D-ring clips, the RDX straps are one high-quality product. The leather decreases the amount of wear and tear, and the athlete won't slip when using them, meaning they will actually use them.
Style
The long handles also help give an advanced grip. They fear extra large D-ring steel clips that make the straps very stable.
Features
The inner material is sweat-resistant, which means users get a good grip without sliding off the straps.



Sturdy and durable
Wide for comfort and stability
Sweat resistant
Can only hold 220 lb.
Padding might be thin for some
The Pellor Gym is an option that is supportive, sturdy, and eases the stress on the shoulders. These ab straps are sweat and rip resistant. They are extra wide with thick padding for comfort and perform well when to comes to stabilization and achieving muscle isolation during leg raises and knee lifts.
Read more
Use
The Pellor Gym straps have a very wide strap, making it both easy to loop around the arm (which gives ample support) while also making them comfy.
Comfort
They have extra padding and can attach to any standard chin-up bar using its clip hooks.
Durability
These straps can hold up to 220 lb, which is durable enough for the average athlete. However, it won't hold up for all. The rip resistant nylon fabric makes this option durable, even though it might seem thin. The clips are made to last, and overall have a long shelf life.
Style
The long handles increase stabilization and provides a more comfortable grip as well as plenty of support.
Features
The material is sweat resistant, so no worries about sliding out of the straps. The tongue clip feature to the hook provides better leverage.



Extension straps are bonus for those who are shorter
Can hold a lot of weight
Great grip and stabilization
Affordable
Hook carabiners are smaller and might not fit certain bars
Easy to set up and at an affordable price, these ab straps are rip resistant and durable. They include heavy duty steel carabiner attachments that are compatible with any kind of bar. They can hold up to 396 pounds, and the quick locks will help make the consumer feel more secure.
Read more
Use
They include hook carabiners that go onto to any bars. These hooks are thick and lock in place easily.
Comfort
These straps have a loop design where the user just slips their arm in and pull themselves up. They are padded, but not too much.
Durability
These straps can withstand the weight of close to 400 lb., making them sturdy and strong. They are made to last with no signs of the fabric ripping with frequent usage.
Style
They are wide, which gives the user more stability. They feature a strong construction to make them long lasting.
Features
The user can clench onto the carabiners to pull their legs or knees up on basic bars, or use the pull-up bar system handles for an even better grip. The hooks can either attach to the bar or to the fabric loops, giving the consumer more options to the length and amount of stability they are looking for.



Padded
Really durable
Supportive
Easy to use
Durability issues with the carabiners
Didn't last long for many users
The Valeo ab straps are a heavy duty pair of straps that are easy to use, set up, and built to last. If you want to get your core strong, these ab straps will definitely help you get there.
Read more
Use
These ab straps are really easy to use and all you have to do is hook them to your pull up bar. They are compatible with all pull up bars and will work for most heights--although we encourage you to make sure it will work for you since you will want to do hanging ab workouts with these straps.
Comfort
As far as comfort, you won't have an issue with these ab straps. They are padded and have brushed lining for optimal comfort levels when you are using them. They provide support and stability so you won't want to quit after the first few reps either.
Durability
Since these ab straps are made of heavy-duty woven Nylon you won't have to worry about it tearing under your weight. The straps also use steel grommets along with steel carabiners to attach to your pull up bar--which makes your ab straps durable and more effective.
Style
These are really versatile and all you have to do is stick your arms through the armholes whenever you want to use them.
Features
These straps work with your pull up bar, chin up bar, and many other types of gym equipment. They are lightweight but also able to hold up to 300 pounds.



Durable construction
Clip on carabiners are easy to attach
Comfortable and wide
Slight odor
Carabiners may be too small to hook to certain bars
At 8 inches wide and 1/2 inch thick with padding, this option is made from nylon and is made to be used with any standard chin-up bar via its clip carabiners. They are similar to options provided in many gyms, yet a little wider.
Read more
Use
Those who use ab straps at the gym will be pleased with how close these are related to what they are used to using as far as size and comfort levels.
Comfort
They are wide and thick for comfort and can be attached to any chin-up bar thanks its carabiners that clip on — making them extremely easy to use.
Durability
Made from nylon, these ab straps can take and hold body weight, and its clip carabineers help to make them extremely durable. They are build to last without ripping or fraying.
Style
The thickness on these straps provide more support for the athlete using them. This also helps to distribute weight a bit better which further adds to stability.
Features
These ab straps are lightweight and really easy to use. They are versatile and compatible with most pull up bars--so you won't have any difficulty figuring out where to put them.



Comfortable
Works well
Affordable
Features velcro for those who want more durability
"Chemical" smell
Sold for an affordable price, these ab straps have very thick foam padded sections that cushion and contour well on arms. They can take daily wear what without stretching and have an extra wide Velcro upper section to customize the fit. The Velcro is sturdy enough to hold the consumer's weight.
Read more
Use
If you are looking for something easy to use, then these are definitely the way to go. They provide ample room for your arms and ensure you don't swing all over the place if you are a beginner.
Comfort
These are designed with sectional foam padding that puts comfort at the forefront. This design also makes them very easy to use without burning into the skin. The consumer can also adjust the loop size for the perfect fit using the extra wide Velcro on each strap.
Durability
Even though these ab straps have Velcro, they are still durable.
Style
The Ultimate Body Press straps can attach to any bar. The consumer uses the parallel grips on the bar, holding onto the bar itself to complete knee raises.
Features
While they might not be for those looking for more stability, they do hold up weight and stay on nicely and are more than adequate without being fancy.



Easy to install
Well-padded for comfort
Adjustable
Sweat-resistant
Durable
Compatible with all pull-up bars
The 1UP hanging ab strap system is one of the best available. It is featured at the top of the list of many buying guides and comes highly recommended by actual users everywhere. If you are looking for a more affordable system that is versatile, easy to use, and designed to last you for the long haul, then the 1UP hanging ab strap system is definitely one of the best selections you will have to choose from on the market today.
Read more
Use
When we took a look at the use, we found this system is versatile and easy to use. These ab straps are designed to be compatible with any pull-up bar, so all you have to is attach them to your bar and start using them. They are adjustable and versatile, so you can do a variety of different workout with them.
Comfort
If you are looking for a comfortable pair of ab straps, then you will love these. They feature additional padding and cushioning, which allows them to be comfortable—some users would say they are the most comfortable ab straps they have ever used. The material is also sweat-resistant, so you won't have to worry about any chafing, blisters, or sweating. Overall, these ab straps will ensure you stay comfortable throughout your entire workout.
Durability
All in all, these ab straps are built to last. They are constructed with high-quality and heavy-duty pieces that are built to last. The straps are durable enough to hang on your pull up bar and are used for a long period of time—so you can feel confident using it for the years to come.
Style
These straps come with hooks that you can attach to any pull-up bar, no matter what kind you have. When it comes to installation, these ab straps are really simple to install and takedown. If you want a set of ab straps that you can take with you wherever you go, these are a great way to go.
Features
Many of us may want a pair of ab straps that offers additional features. These ab straps in particular feature some unique features that allow for additional comfort. The ab slings themselves are longer and wider than many other ab straps on the market, so they will work for more users and ensure you remain comfortable while you work out. This larger size reduces the amount of stress placed on certain parts of your body and ensures you get the best workout possible each and every time.



Affordable price
Compatible with any pull-up bar
Wear and tear with long-term use
Even though these are the least expensive on the list, they still report to work "great" among consumers. They are made from nylon, feature mountaineering-grade steel carabiners, and are compatible with the Iron Gym extreme.
Read more
Use
The Wacces straps are made from heavy nylon and feature steel carabiners that mounts to any pull-up bar. After attaching to the bar, the straps hang underneath the user's arms, and they can begin leg raises to work their core.
Comfort
Some report that the straps dig into the skin where they are bearing the weight, so it's not the most comfortable option.
Durability
The seam may start to snap after long-term use, but it will do its job for its price to get the consumer started on their abs of steel journey. You get what you pay for applies here, meaning it is a great option to begin with, but may need to be replaced after a while.
Style
These work great for ab exercises by cradling the arms. If used, its steel carabiners help to ease the user about the straps holding their weight, providing enough stability to be able to complete exercises. The athlete holds onto their pull-up bar as they power through reps.
Features
While there aren't too many features you should expect of these straps, they are a great pair of beginner straps if you are just starting out.
Criteria Used for Evaluation
Expert Interviews & Opinions
Most Important Criteria
(According to our experts opinion)
Experts Opinion
Editors Opinion
Users Opinion
By Default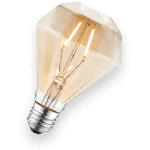 Length And Width
It's important to read the product details of each option to determine who long and wide the straps are. Wider options provide more comfort and support for the arms, while some may find that the width cuts into their armpits and are not as comfortable.
Some options have adjustable lengths, which is ideal for those who are short. Make sure to consider your height before making your purchase as well--while most of the ab straps work great for most heights, or can be adjusted, some may not.
Safety First!!
If you are mounting a pull-up bar to go along with your ab straps this must be done by a qualified person to ensure the bar is mounted properly in a solid location with appropriate fasteners to prevent the bar from breaking loose during use.
Before making your purchase take the time to look at the height and weight requirements of the ab straps you are thinking about purchasing. While most of them will more than likely be compatible, it's possible that some users may be too heavy.
Ensuring the straps will hold your height and weight is essential to keeping you safe at all times.
Other Factors to Consider


Ease of Use
This is an important factor to take into consideration when using ab straps. That's because the user will have to really use their muscles to see results. Straps are meant to help to lift the body easier, but that doesn't mean this is easy. Those who are beginners may want to choose an option that is more comfortable and easy to install, while experts may just want straps for grip and really want to pull their weight.
If you want something that is simplistic and really easy to set up you will love almost all of the ab straps on our list. Regardless of what you are looking for in this department, however, we know it is important to not have to waste a ton of time setting up your equipment--especially if you are constantly busy and trying to squeeze in a workout in between all of your to-do's.
At the end of the day, we made sure to choose ab straps that were easy to use, no matter where you use them. We wanted to make sure our readers had access to a product they would love to use whenever they had to work out. All in all, you need to make sure you purchase a hassle-free set of ab straps that will give you a great workout each and every time.


Bottom Line
Keep in mind that there are only so many exercises the user can do using ab straps. However, when done correctly and often, they will start to sculpt their abs. These include hanging leg raises that consist of hanging the legs above the floor and bending the knees upward into the chest while engaging and contracting the abdominal muscles.
The user can also do having truck rotations by keeping legs straight and making a circle to the right, up, left and floor with them together. Hanging oblique raises consist of the user lifting their knees to the left while squeezing their right oblique and vice versa. Do all three exercises to really feel the burn.
Bottom line: you need to make sure the abs straps you decide to get cover all of your needs. It should be the right style, offer the features you require, be comfortable every time you workout, and last you the long haul. If you are on a budget, you also need to make sure you can afford them--but the most important thing to remember is that the ab straps need to be worth the investment at the end of the day.
Frequently Asked Questions
q:

Are these straps adjustable?

a:

This depends on each specific ab strap option. Popular straps like the Perfect Fitness Ab Straps are not, whereas those with velcro features can be adjusted. However, keep in mind that it is not a given that the straps will be adjustable. If you know you need an adjustable option, make sure you take a look at the selections that offer that feature on our list!
q:

How far do the straps hang?

a:

This also varies based on each strap; however, keep in mind that the user can wrap the strap around the bar once or even twice to make them shorter. The biggest complaint is that specific ab straps are short not too long, so make sure to find out the length of the product dimensions to determine if it is a good fit.
q:

What is the weight limit for these straps?

a:

The amount of weight the straps can withstand varies with each option. Most can hold 150 lbs or more, but the max limit depends. Some will only hold 200 lb., and others more but it may be hard to find straps that can support more than 250 lbs. If you are on the cusp of the weight limit of any of the options you have, make sure to get a pair with a higher capacity!
q:

What do ab straps do?

a:

The best ab straps are designed to support the user's weight and improve drip when doing lower ab work like leg raises. They go around a bar or pull-up bar system, with the user placing their arms the sling of the straps, fold their arms up and hold on to be able to hoist themselves up and sculpt abs.
Subscribe to our newsletters