Our Favorite Action Cameras Tested & Fully Reviewed
last updated
Feb 17, 2019
Since we live in a culture where "pics or it didn't happen" is a motto most live by, buying an action camera is a must for
sports lovers
and adventure seekers. It's true that taking photos has never been easier thanks to smartphones. But an iPhone just won't cut it when it comes to snapping shots and filming footage in the great outdoors.
These are small and lightweight, ideal for mounting on a helmet, handlebar, and chest. With a little help from housing, they are designed to be tough enough to withstand the
elements
of the outdoors. They often feature a wide-angle lens to be able to capture all that is going on in the frame and help to bring landscapes and
activities
to life by being able to share footage of whatever movement is taking place.
In a Hurry? The test winner after 18 hrs of research
GoPro HERO6
Why is it better?
4k with image stabilization
Faster Wi-Fi means faster upload speeds
New in-house made GP1 processor with 2x the performance compared to HERO5 Black and better quality content
Touch Zoom feature
In a
Hurry? Editors choice:
Test Winner: GoPro HERO6

4
Researched Sources
2k
Total Readers
18
Hours Researching
14
Products Evaluated
Features
Durability
Portability
Compatibility
By Default
In Depth Review Top 10
GoPro HERO6
SJCAM SJ6 Legend
FITFORT 4K Ultra HD
Sony FDR-X3000
GoPro HERO5
Crosstour CT700 Action Camera
AUKEY AC-LC2
YI 4K
TomTom Bandit
Table of contents
Criteria Used for Evaluation
Other Factors to Consider
Frequently Asked Questions
Sources
Our Favorite Action Cameras


4k with image stabilization
Faster Wi-Fi means faster upload speeds
New in-house made GP1 processor with 2x the performance compared to HERO5 Black and better quality content
Touch Zoom feature
Expensive
Software can be buggy
Sporting the same look as the HERO5, make no mistakes that the HERO6 features many upgrades making it a worth-while buy. This includes a faster GP1 internal processor for speed, enhanced performance, such as shooting 4K video at 60 fps and 1080p Full HD video at up to 240fps for even better slow-motion filming. It's cheaper than its predecessor, has more stabilized video functionality, supports faster Wi-Fi and a new touchscreen zoom feature.
Read more
Image/Video Quality
The HERO6 is all about improvements, starting with its 4k video frame rate at 60fps. It can also shoot 1080p Full HD video at 240fps. This is all thanks it its GP1 processor that is more efficient and improves performance. This also adds to the camera's overall better image stabilization. This means fast moving objects or action shots can be captures with less blurring.
It can also shoot 2.7K video at 120fps and 1440p at 120fps, and 12MP photos at 30 fps Burst. The HERO6 also has Linear, Wide and SuperView Field of View for photo and video and Proton for photo and video. Images in general look better compared to the HERO5, and the Hero6 has the new Global Tone Mapping mode that gives greater dynamic range than WDR mode.
Other Features
The HERO6 has three times faster the Wi-Fi speed compared to the HERO5. Along with its 5GHz support, the Wi-Fi speed also makes it even more quick for the user to use the automatic editing tool QuikStories. The Hero6 has three zoom levels that are easily used by sliding a finger on the touchscreen, it has updated voice control functionality, and multiple modes like Night Photo, and time lapse.
Durability
GoPros in general are among the most durable action cameras made. It is waterproof up to 33 feet (10 m) without a case, but has a separate housing that allows the user to go as seep as 196 ft (60 m). The protective case also protest against drops and scratches.
Design
The design of this GoPro remains unchanged to its predecessor. It is the same size at 1.8 x 2.4 x 1.3 inches and weights 4.2 ounces. The HERO6 has a 2-inch touchscreen on its rear and a front LCD. It has a black matte finish with the logo under the lens in grey.


Great quality and features for a lower price than a GoPro
Touchscreen LCD
Advanced gyro stabilization
4K has no image stabilization
Similar to a GoPro, but with a cheaper price tag, this compact action camera is tiny and lightweight, but packed with impressive specs like 16MP high-definition photo and Ultra HD 4K video capabilities at 24fps. It has a 2-inch touchscreen, connects to WiFi, as support for an external microphone and advanced gyro stabilization and distortion correction to make sure that action shot looks perfect.
Read more
Image/Video Quality
With its 166 degree adjustable wide-angle lens and its 2.5 aperture, the SJ6 Legend delivers 4K videos at 24 fps, 2K at 30fps, and 16MP HD photos. The 4K videos provides a cinematic look while still being crisp and sharp, and has a fish-eye look. The camera has distortion correction—which comes in handy when filming in 4k. The resolution improves at 1080p at 120fps, and this resolution and lower taps into its advanced gyro stabilization functionality that smooths the footage.
Other Features
This action camera has external microphone support, a remote control for the wrist, and an accompany app for easily sharing clips. The distortion for fisheye correction keeps images flat without having to edit with third party software or apps. Other features include timelapse, burst images, and slow-motion. It also has a cool car mode that can record video using the LCD located on the back of the camera.
Durability
The SJ6 is waterproof up to 100 feet (30 meters) when used with its case. It also comes with another case that isn't waterproof, perfect for using to protect the camera when shooting on land (or in the air!).
Design
This camera as a touchscreen LCD that is 2-inches, as well as a touchscreen 0.9 front LCD screen (that displays battery life, the shooting mode, and memory). It is box-shaped, comes in black, silver or rose gold and weights 2.89 ounces.


Extremely affordable
Decent video quality
Comes with many accessories
IP68 certified waterproof
Accompanying app isn't great
Wi-Fi issues for some
For an extremely affordable price, users can shoot video in 4K at 25 fps, and images with a 12MP resolution. It has a 170 super wide lens to capture the full action. It's extremely durable, waterproof at up to 100 ft and is iP68 certified rugged, making it great for water sports. It comes with two rechargeable batteries with a life of 90 minutes of recording each. It has a wireless remote control to make commands via the wrist, and features Wi-Fi.
Read more
Image/Video Quality
With its super wide angle lens, this action camera from FITFORT captures 4K video at 25fps, 2.7K at 30FPS, 1080p at 60fps, 1080p at 30fps and 720p at 120fps, and 12MP images. While the 4k video quality isn't bad, many prefer 1080p for even crisper quality. The quality in general is only slightly lacking behind a GoPro, but for a fraction of its cost, it will be more than satisfactory for those on a budget or beginners into the world of action sports filming.
Other Features
This action camera comes with a wireless remote control to be able to control it when mounts on a helmet. It has an accompanying app for editing footage, and has a screensaver functionality that helps to save battery life.
Durability
The housing of this option is IP68 rugged waterproof certified, allowing consumers to use it up to 100 feet underwater when its case is on. It's best to be used in its case to protect it from the elements when shooting.
Design
The FITFORT camera's design resembled the GoPro camera. It has a box shape, comes in black and is ultra-light at 2.24 ounces.


Impressive optical stabilization
Water-resistant without case
Camera gets hot
Pricey
Quality slightly lacking compared to GoPros
Providing consumers with optical image stabilization that the GoPro HERO5 doesn't, this camera from Sony takes 12MP still images and up to 10 fps in burst mode, as well as 4K videos with a 100Mbps bit rate. It has a build-in tripod mount, multiple viewing angles and sound with wind and noise reduction. It is durable and comes with a waterproof case that makes it safe to use up to 197 feet.
Read more
Image / Video Quality
The Sony FDR-X300 is equipped with Balanced Optical SteadyShot technology that helps to reduce the amount of camera shaking internally. This results in stable and clear content that is free from shaking and blurs. It has a back-illuminated Exmor R CMOS sensor and an acclaimed BIONZ X processor that produces high resolution with vibrant colors.
It captures 12MP photos up to 10fps, and 8,3MO still over regular intervals for an extended period of time. It also shoots 720p, 1080p at 120 or 100fps and 4K video at 30 or 24fps.
Other Features
This action camera features time-lapse, lopping, live streaming and burst photos. The user can select Wide, Medium or Narrow viewing angles, it has 3 smooth zoom mode, a built-in stereo microphone with noise and wind reduction, built-in Wi-Fi and Bluetooth support, and can capture an entire sequence of action in a single frame.
Durability
Although this camera is splash-proof, it does come with a waterproof housing case that can be used up to 200 feet (60m) underwater. This makes it stand out since waterproof housing is typically only made for action cameras with a boxed design. The camera is also dust-proof.
Design
Sony ditched the boxed look for a more camcorder design for this option. It's still lightweight at 4.2 ounces and is 1.9H x 1.2W inches. It comes in white with a shiny finish.


Great image and video quality
Water-resistant without needing a case
More than one editing app
Lots of shooting modes
GPS
Battery dies quickly with long use
Water-resistant, but may still be safer with case
Camera get hot with long use
A popular option for shooting action pictures and videos, the HERO5 is durable, waterproof and has a 60-90 minute battery life. It shoots video in 4K and 12MP images, with burst and time-lapse modes as well. The user can preview their images, edit footage and use voice control for hands-free shooting.
Read more
Image/Video Quality
This action camera is among the cream of the crop when it comes it its image and video quality. Its highest speed setting is at 1080p and 720p, but it also shoots 4k in SuperView at 30fps, which will look smooth and vibrant, as well as many other options such as 4:3 Wide in in 2.7k at 25 or 30fps. It has support to film in Linear, Medium and Wide, as well as take 12MP photos. It is equipped with image stabilization, has RAW photo capture, and Wide Dynamic Range photo capture.
Other Features
There is no many features that come with a GoPro. The HERO5 has burst modes that can take 5, 5, 10 or 30 pictures per second, as well as a time-lapse mode, video looping, Proton for both photo and video, Night Lapse photo, and more. It has GPS with data overlay, three microphones to ensure great audio, built-in Wi-Fi and Bluetooth, and has the QuiStories feature that automatically sends the footage to the user's phone already edited.
Durability
GoPros are among the most durable action cameras on the market, but when used with its homing frame case. The case will keep it safe from scratches and dents, but it is waterproof on its own up to 33 feet (10 m).
Design
The HERO5 has a large, 2-inch touch display that allows the user to playback, edit and change settings. It has a matte black color and the iconic box shape. It comes with a curved adhesive and flat adhesive mounts, as well as a mounting buckle. It is light at 4.2 ounces and is about as small as a matchbox. It features a large, red button on the top that makes it easy to turn on an start recording.
6

. Crosstour CT700 Action Camera


1080p Full HD 30fps
170 degree wide angle lens
Adjustable white balance
Waterproof up to 98 feet/30 meters
Comes with 18 accessories for mounting
1080p Full HD 30fps
170 degree wide angle lens
Adjustable white balance
Waterproof up to 98 feet/30 meters
Comes with 18 accessories for mounting
This camera comes in a waterproof case, and is able to go underwater up to 98 feet/30 meters. With 1080P Full HD video with 30fps you will get quality pictures and videos. Has a wide angle lens view of 170 degrees which allows you to shoot wider scenes so you are able to catch all of your surroundings.
Read more
Image/Video Quality
The Crosstour CT700 comes with 1080P which means you are getting Full HD video and picture quality. It also has 30fps which means 30 frames per second so you won't miss a thing with a 2 inch LCD screen for viewing.
Other Features
The Crosstour CT700 comes in a waterproof case that allows you to take it underwater up to 98 feet or 30 meters. It comes with two rechargeable batteries so you won't have to miss a thing. You can control it all by downloading the app ISmart DV to playback videos, edit, and or delete your material. The app is compatible with Android, and IOS devices. With options to adjust the white balance of the camera such as auto, daylight, cloudy, etc., you can capture your pictures by choosing the best lighting for where you are recording.
Durability
It is waterproof up to 98 feet or 30 meters. It comes with two rechargeable batteries so you get double the recording time. The batteries last about a half hour each. There are 18 accessories included to mount the camera to your helmet, bicycles, wrist, and so on. Although the helmet attachment is just a stick on piece so if you plan on doing things that are a little more extreme, you may want to get a better mount.
Design
Crosstour CT700 weighs only 2.24 ounces so it is lightweight, and easy to carry. It is 2.3x1x1.6 inches so it is small and doesn't take up a lot of room. Nice design and easy to use. It is also compatible with GoPro mounts.


Affordable
Design similar to GoPro
Wide-angle fisheye lens
Comes with lots of accessory
No image stabilization
No touchscreen
The Aukey action camera takes 12MP photos and 4K Ultra HD 25fps video with its 170 degree HD wide-angle fisheye lens. It connects to the users phone via Wi-Fi and comes with a wrist remote to make shooting moving images easier. It includes a waterproof case for water sports, is lightweight and comes with 20 accessories—all for an affordable price.
Read more
Image/Video Quality
The AC-LC2 takes 12MP stills, and has the ability to capture video in 4K. However, this does come at a price—its speed. The 4K video has a slower 25fps bit rate compared to the 60Mbps bit rate when filming in 720p.
Speed aside, this camera has a wide-angle lens that is perfect for getting that sports and great outdoors footage, with a continuous recording time of up to 90 minutes.
Other Features
This action camera connects to the user's smartphone via Wi-Fi, allowing them to control the camera even when mounted to a helmet. It includes many different modes such as burst photos, timer photos, time lapse and looped videos. It is waterproof when used with its case, up to the depth of 30 meters (98.4 ft). Plus the camera comes with various accessories including a bicycle bracket and helmet mount.
Durability
To best prevent against dings, scratched and water damage, it's best to use this waterproof case. This will keep it safe from rain, mud, sand and impacts that may occur during filming.
Design
Compact and light at only 2.2 ounces, the AUKEY AC-LC2 features the similar boxed shape of the GoPro. At a fraction of its cost, this action camera is simple to use since it only has four control buttons, but doesn't feature a touchscreen on its LCD, which can make navigating a bit slower.


Video/image quality comparable to the GoPro Hero5
Large LCD
Live stream option
Not water-resistant without a case
Heats up when long use
With a battery life of two hours, users can get all the action shots they need clearly thanks to its electronic image stabilizer. It records 2.7k/60fps, 4K/30fps (100mbps), 720p/240fps video, 1080p/120fps, and 12MP raw image. There is an Ambarella dual-core A9SE75build-in and Sony IMX377 image sensor. It has instant editing and sharing and multiple mode including slow-motion and timelapse.
Read more
Image / Video Quality
Expect great video quality with this option, being similar in performance to a GoPro. It records 4k video at 60fps, as well as 1080p at 120fps, and 12MP photos. It has image stabilization to provide smooth content, but not when shooting in 4k.
Other Features
The YI 4K camera allows the use to live stream their footage to social media with its accompanying app and built-in Bluetooth support. Other features include the ability to create impressive images in low-light, burst, slow motion, time lapse and more modes. It also has voice control functionality.
Durability
The Gorilla Glass Retina on its touchscreen wards off scratches, and it is waterproof up to an impressive 132 feet when using its case. The consumer will need to use a case in order to protect it from damage from accidental drops.
Design
This camera has a large touchscreen that is easy to navigate through the settings and control, with great display quality. It is sleek, begging for it to be showed off. It is lightweight and compact, and features a socket for a tripod.


Built-in media server for edits on the camera
App creates highlight reel easily
Integrated USB port means no cables
Easy to mount
No stability control
Mounts add to shaking
Ideal for capturing bike rides on the trails, this 4K HD camera has an impressive long battery life of three hours of non-stop filming. It has built-in sensors to monitor speed, G-force, altitude and rotation, an accompanying app for instant playback and quickly sharing footage, and mounts easily.
Read more
Image/Video Quality
The TomTom Bandit records at a high-resolution1080p60/720p120 fps, and transfers to the phone with 1,280x720-pixel resolution at a bitrate of about 7.5Mbps. There is also the option to recored at a 2.7K at 30fps, as well as 1080p at 60fps and 30fps along with 720p at 120fps and 60fps. Modes include time-lapse and slow motion.
Other Features
One of the best things about the Bandit is that when used with its accompanying app, filming and editing videos is easy. The app creates a highlight reel from the footage with the simple shake of the smartphone.
More impressive is the camera's GPS and motion sensor functionality that allows the use to tag their clips to be able to find these moments easily later. It has Wi-Fi and Bluetooth connectivity, has a built-in mic and the ability to attach an external mic.
Durability
The Bandit is slash proof, so a little water flying up when cycling on the dirt trails won't mess it up. It is waterproof to a depth of 40m with its dive lens on for surfing or underwater shots.
Design
This camera is tiny, with a round and long design opposed to the box-shape of options like the GoPro cameras. It mounts easily and has a quick-release clip. It also is compatible to the GoPro Mount Adapter, as well as other mount accessories that is comes with and isn't bulky since it doesn't have an additional protective case.
Criteria Used for Evaluation
Expert Interviews & Opinions
Most Important Criteria
(According to our experts opinion)
Experts Opinion
Editors Opinion
Users Opinion
By Default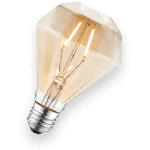 Chances are everyone knows GoPro.
But it takes more than a big name brand to determine which product is truly the best. There are various factors that make some products stand out fro others. Along with its image and video quality, it must be durable, have the option of being waterproof and have a decent battery life.
Practice
No matter how great the product is, the consumer will have to practice a bit with their filming skills in order to achieve what they aim to do. Make sure to familiarize with the editing software, or get an option that allows editing right from the device. Try different angles when filming, and keep clips short and sweet for easy editing and uploading.
Other Factors to Consider

Accessories
Many options, including GoPros, come with accessories. This generally includes a USB-C cable for connecting to the computer, as well as mounts. Accessories are also sold separately at times. It may or may not come with an underwater cover. Some might also include a remote control.
The sport or activity that is conducted will determine the kind of mount the user needs. The common ones include:
Helmet/head attachment- Used for surfing, skiing, snowboarding, mountain climbing, zip lining.
Handlebar attachment- Used for a
Bicycle, mountain biking.
Protective housing- Used to waterproof, dust-proof, damage-proofs the device.
Chest mounts – Great for running, hiking
Wrist mounts – Used for diving and underwater activities.
The Lens
The kind of lens is important because the user will want to be able to capture the full scene or surroundings. Many feature a wide-angle lens, and some even include a fisheye lens to give wide images with a cool effect.
Frequently Asked Questions
q:
What kind of SD card is recommended?
a:
It's best to purchase an SD card from a well-known brand in either 16 or 32GB sizes. Examples include Sandisk C6 16GB, Sony C10 32GB, and Samsung EVO C10 32GB.
q:
Is this action camera waterproof?
a:
This depends on each specific product. However, many are waterproof, although it may require using a cover or housing that protects from water damage.
q:
How do you mount an action camera to a helmet?
a:
Many options come with a helmet mount with the product, or sell them as a separate accessory. Attach the mount to the helmet using its adhesive and allow to stick. Then attach and adjust accordingly for the best angle.
q:
Why use an action camera?
a:
They are great for recording sports tricks or to take on adventures when trying new activities. Used by pro athletes and everyday users, these are ideal for skiing, surfing, biking, running, hiking, and more.
q:
Can I charge the camera while filming or editing?
a:
For many models, it is possible to do both.
Subscribe to our newsletters