20 Best Adjustable Weight Dumbbells Reviewed and Compared
last updated:
Apr 28, 2020
The best adjustable dumbbells are an excellent addition to your training routine and a great way to work out from the comfort of your own home. So, runner or not, if you want to tone your muscles and build up your strength, adjustable dumbbells are a great way to go.
If you don't have time to hit the gym for your daily workout—or just want to get an extra training session in at home, adjustable weights are a great way to do so without taking up a lot of space
in your home workout space
.
Although there are a lot of adjustable dumbbells to choose from, we have found the best options currently available on the market and researched and reviewed them to provide you with everything you need to know—the good and the bad!
Take a look and get to training!
This is the best product on our list that is currently in stock:
Bowflex SelectTech 552
Why is it better?
Superior design
Versatile functionality
Excellent value
In a
Hurry? Editors choice:
Test Winner: Bowflex SelectTech 552

5
Researched Sources
1.5K
Reviews Considered
11
Hours Researching
16
Products Evaluated
Materials
Shock Absorption
Portability
Use
Value
By Default
Top 20 Best Adjustable Dumbbells
Criteria Used for Evaluation

Materials
It's important you take a look at what the adjustable hand weights are made of if you want to make sure you are getting a set that are built to last!
Before you get a set of adjustable weight dumbbells, you need to make sure that you take a look at what they are constructed of. After all, a durable set of adjustable weights won't be made of plastic or rubber--rather they should be made of materials that can take a beating and that won't rust or break down on you any time soon.
When we took a look at each of the adjustable dumbbells that we chose to feature on our list, we took a look at whether or not they were made of steel, chrome, or cast iron. These three materials are typically the best options to look for in a set of adjustable weights because it makes them more durable and built to last.
The best dumbbells should not rust easily--preferably not at all--and should be able to last you for many home workouts. Some adjustable dumbbells do have some rubber to help absorb shock. If they do just make sure that it is durable rubber hat is abrasion-resistant and that will hold up just as good as the rest of the dumbbell.

Shock Absorption
Before you get a set of adjustable dumbbells, make sure they offer the right shock absorption to fit your needs!
One of the most important factors we considered when looking for the right adjustable weight dumbbells to feature on our list of top 10 reviews. We rated each of our selections based on the shock absorption that they each provide and we did so by looking at the following factors. Take a look at what we considered and make sure to apply it to your own needs and preferences.
Do the dumbbell rubber handles?
Rubberized handles and spacers for weight plates are a good way to keep your hands and arms from fatiguing too quickly when building your strength. Most professionals equip themselves with other items such as lifting gloves and straps to help with this shock absorption as well--but having rubber handles to hold onto helps a lot!
Do they offer effective shock absorption?
Most home gym adjustable weight dumbbells come equipped accordingly. This one is more geared toward preference but a preference a lot of people look at when buying the best adjustable weight dumbbells. At the end of the day, however, as long as the dumbbells provide you with the right shock absorption for you, then they are a good fit.

Portability
If you want to move your adjustable dumbbells or travel with them, check out how portable they really are!
When discussing portability is good to point out that it is more to it than just how easy a set of adjustable hand weights is to transport. They should be easy to store and break down as well. Most dumbbells can carry some weight and you don't always want to have it stored as one unit for safety reasons if nothing else.
The best adjustable dumbbells are going to be used in a home gym setting and that means smaller available space usually. Look at a design and see what people are saying about how user-friendly a certain design can be. More than not, consumers are going to answer that question automatically.
People love the convenience and when you are done with a session the last thing you want to do is a struggle with the equipment. If you want a set of adjustable weight dumbbells that you can easily stash away and store when you are done with them, then you will want to focus on getting portable adjustable weights that you can move around easily.

Use
Not everyone has the same training routine or needs the same weight options, so make sure the adjustable dumbbells you decide to get will work for you and that you can effectively use them to get bigger, faster, stronger!
Adjustable dumbbells don't come in a one size fits all for everyone--if there were a single set of adjustable weights that were right for everyone then we wouldn't have ten different models of adjustable dumbbells featured on our list. In order to rate each of our dumbbells based on use, we took a look at the following factors.
How many weight options do they offer?
Adjustable weights are designed to provide you with different weight options for you to choose from with a single dumbbell. However, they don't all offer the same levels of weight options so it is important that you get the option that works best for you. Make sure you keep in mind what you need so you don't get something that is too light or too heavy.
Can you do all of your favorite strength training exercises with them?
Many of us have different issues to address when we workout. Some of us have smaller hands and others have larger hands--make sure you get a dumbbell that offers the handle size that you need for you to keep a good grip on it. If you need additional accessories--like gloves or wristwraps--make sure you can comfortably hold onto your dumbbells with them as well.

Value
Whether you are on a budget or not, you will need to make sure you invest in the right set of adjustable dumbbells for your needs.
Adjustable dumbbells are already a cost-effective way for you to work out in your home. They offer a variety of weight options for you to choose from so you don't have to get different sets of weights out to get your workout done. However, while adjustable weight sets are a cost-effective option for your home gym it doesn't mean they don't require an investment.
When we chose the adjustable weight dumbbells we wanted to feature on our list, we made sure to offer options for everyone and all types of budget. We feature really expensive options and more cost-effective adjustable hand weights, so make sure to take a look at your budget and if you have a strict number make sure you stick to it.
At the end of the day, however, make sure you look for a set of dumbbells that work for you and that are worth the investment for your needs--no matter how much or how little they cost. The most important thing to remember is that you get adjustable weight dumbbells that you can comfortably use and that will last you the long haul.
Expert Interviews & Opinions
Most Important Criteria
(According to our experts opinion)
Experts Opinion
Editors Opinion
Users Opinion
By Default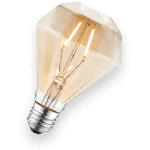 Don't forget a quality weight belt
A good quality weight belt is essential to help support your core when you are lifting heavyweights. Forgive the pun, but they also go hand in hand with a good pair of weight lifting gloves--especially if you want to go heavy with your adjustable dumbbells.
Maintenance on a dumbbell?
It is important to keep an eye on your dumbbells. Watch for fasteners that may come loose and allow the dumbbell to come apart. Proper maintenance can help prevent an injury.
It's also important to keep an eye on the collars if they have them as they can easily loosen during exercise. All in all, just make sure you get adjustable dumbbells that you can keep up with.
Other Factors to Consider

Weight
When it comes to weightlifting, progression is key to results. A lifter isn't going to see strength gains or develop an impressive physique if they perform the same exercises with the same amount of weight every session. For this reason, adjustable kits are designed to offer an easy progression from beginner lifts to more difficult exercises.
Having a high maximum weight means more progress is possible when using these. 25 pounds is average, 40 pounds is better, and 100 pounds is nice but also out of reach for the vast majority of individuals. The ideal maximum weight is around 40-50 pounds, but individuals who need a lower weight will still get a great workout in.
At the end of the day, when it comes to weight you need to make sure that you get weights that will fit your needs. We also offer adjustable weights that vary from low weight options to realy high weight options--so if you want something that will grow with your skill levels and your strength progression.

Ease of Use
It's nice to get a product with a lot of extra features and fancy gimmicks. A set of adjustable dumbbells that can be adjusted with the turn of a knob is convenient and reduces the amount of time to adjust the dumbbells when switching between exercises. These kinds of weights are terrific for circuit training, i.e. alternating between bicep curls, tricep extensions, and lateral raises.
However, in some situations, the simplest tools are the best. A customer paying money for a set of weights that they plan on only using for basic curls simply doesn't need a lot of extra features and would just be wasting their money on something sophisticated. Something else to keep in mind is that legendary bodybuilders and athletes have worked with the most basic of adjustable dumbbells.
This means that whatever adjustable hand weights you decide to get will be easy for you to use. This means that it is easy to adjust the dumbells when you workout and easy to transition for you to work out with and train with. All in all, the dumbbells you get should work for your needs and be simple enough for your skill level.

Accessories
You don't need many adjustable weight dumbbells to use your dumbbells, although we highly recommend closed toe shoes! Some of the sets on our list come with a custom stand for the weights, but that's not what makes them dumbbells. What makes them the best is that they are some of the most effective options currently available.
These are sometimes necessary for more complex units that require a base in order to switch out weights but for the most part, these are simply a place to rest them when they aren't being used. An ergonomic stand can be nice as it allows the equipment to be reached conveniently and will prevent them from getting dirty or scuffing the floor.
However, they can also take up extra space in a home gym or workout space. It is advised that customers determine whether or not they really need that extra stand and if it justifies paying extra money for the product. On the other hand, if you have the space for them and the budget to buy them they can be worth it in the long haul.
Frequently Asked Questions
q:

Does strength training alone reduce body fat?

a:

No. Lifting weights don't burn fat, it only builds muscle. It is impossible to reduce fat in one area of the body by exercising it repeatedly. The only way to lose arm fat is to lose fat in the entire body. Adapting your routine to include cardiovascular exercise such as running and eating a reduced calorie diet can help you achieve this.
q:

Dumbbells VS Barbells, is one better than the other?

a:

Both dumbbells and barbells have their benefits. Dumbbells are ideal for performing exercises that are specific to one part of the body and can offer a greater range of movement that allows lifters to perform more complex exercises. Barbells are good for building strength, as they are sturdy enough to support much more weight than dumbbells.

They can be used to perform heavier compound lifts such as bench press. An effective bodybuilding routine will usually incorporate a combination of both barbell and dumbbell lifts.
q:

How do I keep my adjustable dumbbells clean?

a:

There are different ways to clean your adjustable weights depending on the type of material they are made of. For cast iron parts, wipe them regularly with a damp cloth soaked in a mixture of water and small amounts of dish soap. This can also be used to clean any rubber parts. For chrome, spray it down with WD-40 and then wipe it away with a soft, dry cloth.

Storing your weights off the ground when they aren't being used will help them stay clean and it's important to keep any rubber weights away from direct sunlight or they will wear and break down more quickly as UV lighting has a large effect on rubber.
q:

How much weight should I start with?

a:

The amount of weight to start with will vary from person to person. A good way to determine what weight is best for you is to find a setting where you feel strong resistance from the movement but are still able to perform 10-12 repetitions. Once this becomes easier, you can progress into heavier weight settings with the best adjustable dumbbells.