10 Best Adjustable Dumbbells Reviewed and Compared
last updated
Apr 30, 2019
Weightlifting is a practice that is used all over the world by professional bodybuilders, casual exercise enthusiasts, and athletes of all kinds looking to improve their
performance
. While running is an exercise that mostly uses the lower body, a strong upper body can improve your running ability as well.
If you're considering adding lifting to your own routine there's plenty of methods and equipment available no matter what your needs are, but one of the most popular choices for beginners and experienced lifters alike are adjustable weights. The best adjustable dumbbells are designed with convenience in mind, offering the versatility of an entire rack of weights while taking up only a fraction of the space. Below we've compiled a list of the best adjustable dumbbells sets perfect for runners who want all the benefits of
weightlifting
without sacrificing the time and money needed for a gym membership.
In a Hurry? The test winner after 15 hrs of research

Merax
Why is it better?
High-quality materials and construction
Easy to use
Two-year warranty
High weight limit
In a
Hurry? Editors choice:

Test Winner: Merax

10
Researched Sources
1500
Reviews Considered
15
Hours Researching
20
Products Evaluated
Materials
Shock Absorption
Portability
Value
Bottom Line
By Default
In Depth Review Top 10
Merax
Bowflex SelectTech 552
PowerBlock Sport
CAP
PowerBlock Elite
Yes4All
Unipack
Bayou Fitness
Ringstar
Lion Roar
Table of contents
Criteria Used for Evaluation
Other Factors to Consider
Frequently Asked Questions
Sources
Our Favorite Adjustable Dumbbells



High-quality materials and construction
Easy to use
Two-year warranty
High weight limit
Doesn't come with stand as pictured
Expensive
This is an extremely high-quality option that has a maximum weight of 71.5 pounds per dumbbell. They have a two-year warranty and are noted by users for their ease of use, versatility, and excellent construction. They're more expensive than other options but you get what you pay for with this adjustable dumbbell set. Although it shows them on a stand in the picture please note this must actually be purchased separately. They do come with convenient holders, however.
Read more
Materials
The weight plates are made from high-quality, durable UBS plastic. The locking mechanisms are also plastic but users felt they were sturdy and that everything was well made and had a high level of fit and finish.
Shock Absorption
The handles are rubberized to prevent hand soreness and calluses. The weight material also won't break if it is dropped on the ground.
Portability
If you buy the stand, which is sold separately, it has locking caster wheels which can be used to easily move the weights from place to place.
Value
These are one of the most expensive products on our list, however, users felt the ease of use, high-quality construction and materials, and clever design made them worth it. Plus they come with a two-year warranty.
2

. Bowflex SelectTech 552



Superior design
Versatile functionality
Excellent value
Superfluous base
Inadequate grips
The Bowflex SelectTech 552 offers an impressive package of features and benefits making it one of the most popular sets of adjustable dumbbells on the
market.
Read more
Materials
Fifteen separate weight settings are placed in one set, with adjustable 2 ½ pound increments up to 25 pounds. The added base makes switching between weight settings simple, but losing this base can cause issues further down the line. The final word on the Bowflex SelectTech's construction is that it is a marriage of superior design and raw functionality.
Shock Absorption
Small rubber grips are placed in the middle of each dumbbell handle. These provide some comfort when lifting, but customers with larger hands may still experience some discomfort.
Portability
The addition of a base for switching weights makes this set more difficult to transport. This base is also necessary for them to function properly so it's very important to avoid losing it in transit.
Value
The tradeoff to the superior construction, functionality, and design of the Bowflex SelectTech 552 is a large price tag. At the same time, these dumbbells aren't the most expensive set on the market: many other sets go for higher prices with fewer features to offer.
Bottom Line
The Bowflex SelectTech 552's are the most popular set of adjustable dumbbells on the market. Among those who own a pair, the general consensus is overwhelmingly positive with near-perfect scores across the board. The high price is prohibitive to many buyers, however, which is why it doesn't quite get our top score.



Intuitive weight adjustment
Terrific balance
Soft grips
Ugly design
Low maximum weight
Despite its non-aesthetic design and simplistic construction, these are excellent for weightlifting beginners. They're also easy to use and have a good maximum weight and performance, especially for something in this price range. These adjustable dumbbells are not the cheapest but they deliver excellent value and aren't the most expensive set either.
Read more
Materials
The PowerBlock Sport set is ugly looking, to put it frankly. However, the function of these weights is very good, functioning almost identically to the removable pins found on weight machines in a gym. Its construction is expertly balanced as well, making these some of the best entry-level weights for beginning lifters.
Shock Absorption
The handles of these weights are rubberized which make them easier on the hands. This is a great feature for anyone looking to start lifting weights who don't want to develop callouses.
Portability
Without any additional stands or bases, the PowerBlock Sport can be stored in a compact space without any issues. Due to its lower maximum weight, transportation is even easier.
Value
Some beginner sets may cost less than these, but these are well worth the price for individuals who are serious about getting into weightlifting. Additionally, expansion sets can be obtained for a fraction of the cost allowing for extra progression with the same base set.
Bottom Line
Satisfied owners of the PowerBlock sport are numerous and can be found offering additional info on multiple online retailers. Some features of these weights that set it apart from others on the market include a smaller form and softer handles.



High weight limit
Comes with carrying case
These solid metal adjustable dumbbells are perfect for seasoned bodybuilders and weightlifters who are looking for a solid, durable, long-lasting set, as well as
people new to this type of training who want something affordable, simple, and easy to use. They also come with a handy case for carrying them and keeping them organized.
Read more
Materials
These classically styled dumbbells are made of durable cast iron with a semi-gloss finish. The handy carrying case is made of good quality and durable plastic.
Shock Absorption
The plated chrome handles have no additional cushioning and can be uncomfortable to use, especially when using higher weights. Customers will want to anticipate callouses on their hands and dents in their floors unless they take proper precaution.
Portability
These scored high in portability with an included carrying case, so obviously they're meant to be transported. Go work out in the park!
Value
A great value pick, these dumbbells offer great value because of their simplicity and durability
Bottom Line
These simple, affordable, and durable dumbbells will give you years of use at home or anywhere you want to carry them in the included case.



10 year home use guarantee
Compact and sleek design
Variety of weight option packs, with expansion packs available
Ergonomic handle design
3-pound increments
High price
Some users report it takes time to get used to the weight adjustment system
The PowerBlock Elite is one of the highest rated and most popular adjustable dumbbells set available. These go up to 70 pounds each whereas the PowerBlock Sport only go up to 50 pounds each. Users love how comfortable and easy they are to use, and that they're an affordable option that goes all the way up to 70 pounds per dumbbell, and can be increased to 90 with the purchase of an expansion pack.
Read more
Materials
The square design of these compact and space saving adjustable weights is perfect for any home or apartment. Beyond that, they are also durable and easy to use. They are black and come equipped with a color coding system for the different weights--so you never have to worry about getting anything out of order or question the weight you are working with. The PowerPack Elite has a range of 50-90 pounds per dumbbell--with a weight progression system of 3-24 pounds--depending on which pack you decide to purchase.
Shock Absorption
These weights provide you with a comfortable rubber grip that is made to ergonomically match the user's hands.
Portability
The compact design of these weights makes them extremely portable. Their convenient design will fit just about anywhere, meaning you can take them anywhere you go!
Value
With a wide range of weight expansions available and a lot of convenience in the complexity of the adjustment system, these weights are well worth their price. More affordable options are available to those on a budget, however.
Bottom Line
The general consensus on these weights is overwhelmingly popular. They are well received by a wide range of lifters and continue to climb the selling list when it comes to top-notch adjustable weights.



Cost-effective
Sturdy and long-lasting
Extremely portable
Simple design
Potential shipping issues
With their back-to-basics design and construction, these have a Spartan efficiency and utility. They're super basic and take a long time to change weights on, but these are the original adjustable dumbbells, a set of which can last a customer for the rest of their lives.
Read more
Materials
Simplicity is the word that best describes their construction. Two collars, two sets of weighted plates, and one handle form the entirety of each weight. The nice thing about this design is that parts can be easily replaced and additional parts can be added. At its most basic level you can add up to 20 pounds, but the Yes4All adjustable dumbbells can support up to 100 pounds.
Shock Absorption
No effort whatsoever has been made into providing comfort with these weights. The handles, while easier to hold on to than other parts of the dumbbell, are meant for function and will most likely cause callouses when lifting heavier weight.
Portability
These are some of the most portable adjustable dumbbells on the market. The Yes4All come with only a handful of parts that can be disassembled quickly, making it extremely compact and easily transported or placed in storage.
Value
It's going to be difficult to find a pair of dumbbells less expensive than these. Even models of the Yes4All Adjustable Dumbbells with a higher maximum weight cost significantly less than other competing brands. These weights are ideal for customers on a budget who aren't concerned with fancy designs or gimmicks.
Bottom Line
We've all seen and probably used these classic dumbbells. They're sure not fancy and it takes a long time to change weights, but they last for a long time and are super affordable. These have many satisfied customers who have posted glowing recommendations on numerous online retailers. Although they appreciate the sturdiness and affordability, some have raised complaints about shipping issues.



Simplistic
Durable
Affordable
Compact
Higher weight limit
Takes a long time to adjust weight
No cushioning or protective storage
The Unipack adjustable dumbbells are another pair of weights that bring us back to the fundamentals of lifting. With a basic design and a high weight limit, these are a set that will appeal to long-time heavy lifters or those new to weightlifting.
Read more
Materials
Made with high-quality cast-iron weights and solid chrome handles, these are durable weights that you can count on. Both weights come up to a whopping 105 pounds, and the threaded collars and handles are a great addition to ensure a more secure fit. There's not a lot of complexity to this set which may be a bonus for some lifters who don't want to worry about too many moving parts or loose bits.
Shock Absorption
There's no cushion to the handles of the Unipack weights, so some may find investing in rubber grips or tape will help improve their hold and comfort.
Portability
This adjustable dumbbell set comes with 12 total plates which leave it hefty enough to give you the workout you want but compact enough to transport easily. There's no tools or gadgets needed to put them together and the versatility of the weight increments means you're free to take with you only what you need. Paired with decent durability, this makes storage a snap.
Value
These are a great set of weights with plenty of value, sitting at the lower end of the price spectrum for this list. With a higher weight limit, decent increments between weights, a quality build, and durable materials you'll be sure to get more than your money's worth out of them.
Bottom Line
Another simple and classic design, these dumbbells are perfect for new or experienced weightlifters who want something durable and affordable. The Unipack adjustable weights are well received by reviewers with plenty of reviewers saying they enjoy the use they get out of the set for the price. They are a popular purchase with a positive review base of both beginner and more experienced lifters.



Solid construction
Elegant design and appearance
10-pound increment is too large for some users
Slow to change weight
The Bayou Fitness is a perfect set of adjustable dumbbells for beginners looking for effective and space-saving equipment to use at home. They are aesthetically pleasing, comfortable, and have slip-proof handles.
Read more
Materials
These compact adjustable dumbbells are chrome plated and made of steel. The chrome finish improves its durability and allows them to be rust resistant. They are available in 25 pounds or 50 pounds and use 5-pound plates for weight increases.
Shock Absorption
The hand grips are designed to provide a comfortable, slip-proof, and anatomical fit for every user. These features facilitate their use for a variety of exercises.
Portability
The sleek and space-saving design makes them easy to transport and take with you wherever you go. Furthermore, their 25-50 pound weight capacity makes it even easier for you to transport yourself--without the need to ask for assistance.
Value
While these are a bit on the higher end of the spectrum, they provide you with a sleek and space saving design that is well worth the price.
Bottom Line
These dumbbells are affordable, sturdy, and last a long time. Some users felt it took too long to change weights, but others got the hang of it quickly and enjoyed using them. They're also featured in several top lists besides ours, come highly recommended, and have an excellent track record making them a great product to include on our list.



Durable
Easy to use
Classic design
Stylish looks
Expensive for a basic set
These are a more traditional option that more modern products such as the ones offered by Bowflex. But sometimes simplicity is all that you really need and these deliver with quality construction and an easy to use design.
Read more
Materials
They're made of cast iron that is available in 3 different painted on finishes and can also be had in a smaller and lighter set.
Shock Absorption
The handles of these are totally old school, which means that they don't come with padding. We suggest either getting used to the idea of calluses or buying some weight lifting gloves to prevent them.
Portability
They do have trays that they come with that can hold them, but there is not a stand available. They can be adjusted in 5-pound increments if you want to break them down and put them in your car for a trip to the park.
Value
The entire 200-pound set is fairly expensive. They are versatile and long-lasting however and most users felt they were worth the investment.
Bottom Line
If you're looking for a no-nonsense, easy to use set of adjustable dumbbells these are a great option. They're durable, easy to use, versatile, and look good, especially in the chrome option. Of course, that's just our opinion.



Affordable
Classic design
Additional weight plates widely available
Easy to use
Only goes up to 30 pounds each
This classic dumbbell set is durable, functional, easy to use, and won't break the bank. The total weight of the set is 60 pounds and they are adjustable in 8 or 5-pound increments. Users love the simplicity and affordability.
Read more
Materials
The plates are made of sturdy and durable cast iron. The handles and collars are painted steel.
Shock Absorption
The handles don't have any rubber grips or other features to protect your hands. We recommend buying a pair of weight lifting gloves if you're concerned about calluses.
Portability
These come apart easily and in small weight sections so you can move them around if you'd like. There are also additional weight plates available for sale online if you want to go heavier.
Value
These really shine in this category. They're a well-made product that's effective and will last a long time but they're not very expensive for what you get.
Bottom Line
A classic, easy to use, simple, and well-made product. They are durable and extra weight plates are widely available. A must have for a simple home gym.
Criteria Used for Evaluation


Materials
There's no point in owning a piece of lifting equipment that can't handle the stress of use. Weightlifting is a sport focused primarily on building strength and requires strong materials. There are plenty of sets that may look fashionable or reliable, but it's important to know exactly what they're made of. When it comes to the construction of adjustable weightlifting equipment chrome, steel, and cast iron are good, while rubber, silicone, and plastic are bad. Rubber can be helpful in some cases, like providing cushioning around the weighted portions that can prevent damage if the equipment is dropped. However, if the majority of the dumbbell's construction isn't solid metal, there's no guarantee that it will be able to handle years of use.
Construction also includes the design of the weights themselves. Some of the adjustable dumbbells listed have a classic design with a handle, removable plates of varying weight, and a locking screw. This is an excellent design philosophy and has been the standard for decades, but modern design sensibilities can be just as good. Too sophisticated design can cause issues if they have too many small parts that will render the entire product useless if misplaced or damaged. Additionally, excessive add-ons like a large stand or plastic base will take up extra space and may be built from inferior materials.


Shock Absorption
Especially if you're a beginning weightlifter, it's important to look at whether or not the weights you're looking at buying have any shock absorbing qualities. These may include rubberized handles and/or weight plates.
Experienced bodybuilders and powerlifters generally won't care about cushioning around the handles or plates of the equipment since they will have presumably taken steps to protect their surroundings from damage and may see calloused hands as a badge of honor. However, amateur weightlifters only looking for a comfortable set of weights to use in their free time may appreciate some extra cushioning. Based on the descriptions in this section, prospective buyers should have an understanding as to whether or not each particular product is right for them.


Portability
One of the great advantages to adjustable gear is having the versatility of an entire weight set without having to actually store an entire weight set. Adjustable dumbbells that can be set from 5 pounds to 50 pounds can accomplish the same amount of work that an entire rack of dumbbells in a gym can, while taking up a fraction of the space. The factors considered when evaluating this metric is how small the product is and how easily it can be stored and transported. In the event that a customer needs to make more space in their home for other things, or if they have to move to another living space, how portable their weightlifting kits are can be very important.


Value
Another advantage of adjustable dumbbells is how cost-effective they are. In addition to taking up less space than an entire weight rack, adjustable weights can cost significantly less. This can make a huge difference to people who are budgeting for the many other costs that can come with an active and healthy lifestyle. More expensive weight sets can be worth the extra cost due to better construction, a higher maximum weight, or more enticing features. At the same time, some weight sets are expensive for the sake of being expensive in an attempt to trick the uninformed buyer into thinking the cost alone makes them the best adjustable training equipment. That's why we consider the cost of each weight set, determining if they are worth their price and what kind of lifter would be justified in paying the full cost. In the end, your muscles don't know how much you paid.


Bottom Line
We pored over thousands of reviews to find the best adjustable dumbbells for you. Even though each weightlifter is unique and individual, sometimes it's important to go with the flow, and reviews say a lot. Trending products may be a sign of widespread appeal, something that has a little something for everyone. If a set of weights is good for its intended purpose, people will use it and rate it favorably, so it's important to pay attention to ratings and reviews. We use this standard to inform customers how many people have purchased the adjustable training equipment, whether or not they liked them, and what specific features people liked or disliked.
Expert Interviews & Opinions
Most Important Criteria
(According to our experts opinion)
Experts Opinion
Editors Opinion
Users Opinion
By Default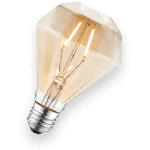 Don't forget a quality weight belt
A good quality weight belt is essential to help support your core when you are lifting heavy weights. Forgive the pun, but they also go hand in hand with a good pair of weight lifting gloves.
Maintenance on a dumbbell?
It is important to keep an eye on your dumbbells. Watch for fasteners that may come loose and allow the dumbbell to come apart. Proper maintenance can help prevent an injury. It's also important to keep an eye on the collars if they have them as they can easily loosen during exercise.
Other Factors to Consider


Weight
When it comes to weightlifting, progression is key to results. A lifter isn't going to see strength gains or develop an impressive physique if they perform the same exercises with the same amount of weight every session. For this reason, adjustable kits are designed to offer an easy progression from beginner lifts to more difficult exercises. Having a high maximum weight means more progress is possible when using this adjustable weightlifting equipment.
25 pounds is mediocre, 40 pounds is better, and 100 pounds is nice but also out of reach for the vast majority of individuals. The ideal maximum weight is around 40-50 pounds, but individuals who are less serious about building mass and just want something to accentuate their normal exercise routine can still benefit from a product with a lower maximum weight.


Ease of Use
It's nice to get a product with a lot of extra features and fancy gimmicks. A set of dumbbells that can be adjusted with the turn of a knob is convenient and reduces the amount of time to adjust the weight when switching between exercises. These kinds of weights are terrific for circuit training, i.e. alternating between bicep curls, tricep extensions, and lateral raises. However, in some situations, the simplest tools are the best.
A customer paying money for a set of weights that they plan on only using for basic curls simply doesn't need a lot of extra features and would just be wasting their money on something sophisticated. Something else to keep in mind is that legendary bodybuilders and athletes have worked with the most basic of equipment, meaning an absurdly complex tool isn't required to achieve great results.
Accessories
You don't need many accessories to use your dumbbells, although we highly recommend closed toe shoes! Some of the sets on our list come with a custom stand for the weights, but that's not what makes them the best adjustable dumbbells. These are sometimes necessary for more complex units that require a base in order to switch out weights but for the most part, these are simply a place to rest them when they aren't being used.
An ergonomic stand can be nice as it allows the equipment to be reached conveniently and will prevent them from getting dirty or scuffing the floor, but they can also take up extra space in a home gym. It is advised that customers determine whether or not they really need that extra stand and if it justifies paying extra money for the product.
Frequently Asked Questions
q:

Will using dumbbells reduce fat?

a:

No. Lifting weights don't burn fat, it only builds muscle. It is impossible to reduce fat in one area of the body by exercising it repeatedly. The only way to lose arm fat is to lose fat in the entire body. Adapting your routine to include cardiovascular exercise such as running and eating a reduced calorie diet can help you achieve this.
q:

Will using dumbbells make me look too buff if I just want to exercise or slim down?

a:

No. Your routine is completely up to you and your needs. Weightlifting is a great addition to your regular exercise routine if you want to tone your body or improve your running, but it takes time, effort, and a specific regimen to achieve a "buff" look. Don't be afraid to give dumbbells a try if you're only worried about looking too toned.
q:

Which are better, dumbbells or barbells?

a:

Both dumbbells and barbells have their benefits. Dumbbells are ideal for performing exercises that are specific to one part of the body and can offer a greater range of movement that allows lifters to perform more complex exercises. Barbells are good for building strength, as they are sturdy enough to support much more weight than dumbbells and can be used to perform heavier compound lifts such as bench press. An effective bodybuilding routine will usually incorporate a combination of both barbell and dumbbell lifts.
q:

How do I keep my dumbbells clean?

a:

There are different ways to clean your adjustable dumbbells depending on the type of material they are made of. For cast iron parts, wipe them regularly with a damp cloth soaked in a mixture of water and small amounts of dish soap. This can also be used to clean any rubber parts. For chrome, spray it down with WD-40 and then wipe it away with a soft, dry cloth. Storing your weights off the ground when they aren't being used will help them stay clean and it's important to keep any rubber weights away from direct sunlight or they will wear and break down more quickly as UV lighting has a large effect on rubber.
q:

Why do my weights smell?

a:

Even the best adjustable workout kits that money can buy can come home with factory smells and/or material odors. Sometimes rubber weights will emit an odor when they are brand new. Some metals can retain oily residues and smell right off the production line. This is normal and will fade with time. If the smell is unbearable and you wish to make it go away sooner, wash it a few times with a damp cloth soaked in water and dish soap.
q:

How often should I use my dumbbells?

a:

Depending on your fitness goals there are different routines that are recommended for building mass, increasing strength, or improving endurance. However, a good general rule is to use your adjustable dumbbells three sets of 8-12 reps a day. You may also want to refrain from lifting for a day or two and allow your body to rest if you feel sore.
q:

How much weight should I start with?

a:

The amount of weight you should start performing exercises with will vary from person to person. A good way to determine what weight is best for you is to find a setting where you feel strong resistance from the movement but are still able to perform 10-12 repetitions. Once this becomes easier, you can progress into heavier weight settings.
Subscribe to our newsletters