10 Best Bike Locks Compared and Fully Reviewed
last updated
Jul 18, 2019
Bike locks are the number one line of defense against thieves and the quickest way to secure your bicycle. Furthermore,
cycling enthusiasts know how expensive bikes can be
so having the best bike lock should be a priority when investing in bicycling gear.
Once a bike is stolen, that is pretty much it because the chances of recovering it are pretty slim. Therefore, deciding it was worthy of the cause, we offer you the 10 Best Bike Locks today. We researched hours and compared some of the highest-rated bike locks on the market and that is what we are offering you.
We pride ourselves in making sure
you are getting the best
. You can check out our FAQs below if you have any questions. Also, scroll through our criteria section and get informed on what it takes to be the best bike lock.
In a Hurry? The test winner after 18 hrs of research

Kryptonite KryptoLok Series 2
Why is it better?
Lightweight
Sturdy
Can be mounted on bicycle
Lifetime Warranty
In a
Hurry? Editors choice:

Test Winner: Kryptonite KryptoLok Series 2

8
Researched Sources
200
Reviews Considered
18
Hours Researching
24
Products Evaluated
Use
Style
Portability
Effectiveness
Durability
By Default
Our Favorite Bike Locks
1

. Kryptonite KryptoLok Series 2



Lightweight
Sturdy
Can be mounted on bicycle
Lifetime Warranty
Large size may offer too much leverage to potential thieves
An excellent u-model with a silver sold secure rating and plenty of rave reviews from consumers. It even comes with a separate cable so you don't have to spend money on extra u-models for your bicycle accessories.
Read more
Sold Secure Rating
Kryptonite is the biggest name in the industry for a reason. Their products are built with toughness in mind. This particular model can withstand cutting attempts and won't break if twisted. It's 12.7mm thick to ensure thieves can't easily cut their way to your bicycle. It has a silver sold secure rating, which makes it a great choice for users in less densely populated areas or those who aren't riding fancy bicycle.
Kryptonite has their own security rating, too, and they rate this particular lock a 6/10. It'll keep most bicycles safe unless you're locking up for hours at a time in a high crime area.
Portability
U-models aren't the lightest types of locks out there, but it's fairly easy to slip this product into a bag and transport it. It's also fairly lightweight according to reviewers. It also comes with a way to mount it to your bicycle so you don't even need to make space in your bag for it.
Locking Mechanism
This u-lock uses a double deadbolt to ensure your bicycle doesn't get snatched. You need to make sure to bring a key along but a key lock is tough for thieves to pick and get access to.
Extra Features
Backed by an impressive Lifetime Warranty, it comes with a protection service offer from the brand. It's also sold with an extra cable that's 4 feet in length so you can secure other parts of your bicycle.
2

. Kryptonite New York Fahgettaboudit



Impossible to pick
Great protection with thick design
Comes with three keys
Small size makes it harder for thieves to get access to your bicycle
Some had problems affixing it to their bicycle because of its small size
Heavy
This brightly colored product provides gold level security. It's perfect for locking up a bicycle for hours at a time or securing a bicycle somewhere with high crime rates.
Read more
Sold Secure Rating
This product comes with a sold secure gold rating thanks to its 18mm thickness and smaller profile making it tough for thieves to break through.
Portability
Fairly heavy, so it's not the most portable option but it is smaller in profile than some other models making it easy to find room for it in a bag or backpack.
Locking Mechanism
Uses a deadbolt system with key to secure. Unless your thief is a proficient picker, they won't be able to get through unless they try to cut through, which is near impossible. The keyhole is also located in such a way that even skilled pickers will have trouble reaching it.
Extra Features
It's covered with vinyl so that it doesn't scratch your bicycle. It is also sold with three keys so you won't have to worry about losing them or forgetting one. Just put one in each of the bags you own! One of the keys comes with an LED light.
3

. Kryptonite Evolution Mini-5



Compact sizing
Rubbery coating won't scratch bicycle frame
Easy to use 
Portable 
Secure 
The Mini-5 U by Kryptonite is a compact product that fits tightly so would-be thieves will struggle to get their tools around your frame. It's smaller, so it's easy to transport and comes with three keys which is perfect for the forgetful rider.
Read more
Sold Secure Rating
The Evolution Mini-5 has a sold secure silver rating and is 13mm thick. It's made of thick steel that's resistant to certain types of cutting tools.
Portability
It's more portable than other Kryptonite products with an overall weight of 1.94lb making it way easier to carry. It's smaller, which accounts for the lower weight.
Locking Mechanism
It requires a key to open and the mechanism is placed to discouraged pickers. Like the New York model above, the Mini-5 also comes with three keys - one of which can function as a mini LED flashlight.
Extra Features
It comes with a special mounting bracket so that it can easily be transported. The angle is ultra-adjustable, too, and a special dust cover keeps out dust and debris so it doesn't get grimy over time. The Mini-5 also comes with a Lifetime Key replacement offer, so even if you manage to lose all three keys, you don't need to worry.



Easy to use and change combo
Protective PVC coating
No chance of forgetting key
Affordable 
This affordable option comes in a u-shape to make it harder for thieves to cut through. Though it doesn't feature a sold secure rating, reviewers were pleased with its performance and found it a secure and sturdy option for their anti-theft needs. It's a good choice for riders in low-crime and rural areas.
Read more
Sold Secure Rating
It doesn't come with a sold secure rating but the company does offer a 30-day money back guarantee. It's is 12mm thick and made of zinc alloy. A u-shape is a good option for protecting your bicycle as long as the fit is tight enough to keep tools from getting in between.
Portability
It weighs about 1.8 lbs which makes it more portable than other options but users still commented on how heavy it was.
Locking Mechanism
Using a combination mechanism is less secure than a key option but for users in low-crime areas or who need their bicycle secured for short periods of time, a combo means you don't have to worry about forgetting a key. For this model, a 4-digit code is required.
Extra Features
It is covered in a PVC coating which actually makes it thicker. This lining helps prevent your frame from getting scratched.



Thick construction 
Materials prevent scratches
Corrosion resistant
Tight fit is harder to break
Does not come with a mount 
Heavy despite small size 
The Abus Mini comes in two sharp color options and is a small model that's capable of fully securing your ride. The small size makes it hard to thieves to get in edgewise and a thick construction makes it tough for tools to break through.
Read more
Sold Secure Rating
Abus is a company known for building quality products. This model features a sold secure rating of silver. This option is no exception. It's 14mm of sold steel that's between a bicycle thief and your precious ride. It is also rust resistant.
Portability
It's mini alright. The small model is easy to fit inside a pocket or bag compartment and weighs less than larger options.
Locking Mechanism
It uses a key so you'll need one if you want to open it up. A double bolt mechanism ensures maximum security.
Extra Features
A soft coating on the exterior keeps your bicycle from getting damaged.



No key required
Weather resistant
Inexpensive 
Easy to remember word combination
Lightweight 
Not as secure as some other options
If numbers or keys aren't your thing, this word combination might be a good option. Choose a 4-letter word that will unlock your bicycle and easily wrap the cable around your frame and wheels to secure it to a bicycle post or rack.
Read more
Sold Secure Rating
We couldn't track down a sold secure rating for this product and it's true that a combination model isn't as secure as a key one, but it's a good choice for the forgetful rider. Cable models are also less secure but they're easier to handle than inflexible u-models.
Portability
A cable option just isn't as heavy as a chain or u-model so it's a much lighter option that's easy to carry in a bag or backpack. It comes with a mounting mechanism as well.
Locking Mechanism
The combination model requires a 4-letter word. It's easy to set and reset and there's no need to remember to bring a key.
Extra Features
The cable is 5-feet long so it's easy to double or even triple wrap it and make sure all the parts of your bicycle are secured. It also features a coating which prevents rust and protects your bicycle from scratches.
7

. Master Lock Street Cuffs



Easy to secure to just about anything
Comes with $3,500 no-theft guarantee
Compact, foldable, and includes mounting bracket
Good middle ground between U-lock and cable lock
This is a good middle option between the high-level security of a U-lock and the convenience and ease of use of a cable lock. It comes with $3,500 of theft protection in case your bike is stolen while it's locked up with this product, and the design makes it easy to attach to just about anything.
Read more
Protection
It's made of hardened laminated steel, making cutting through or breaking it extremely difficult. The links also pivot which makes it difficult for thieves to be able to use a leverage point to break it and steal your bike.
Portability
It is fairly lightweight and folds up into a compact package. It also comes with a bracket that mounts onto your bike frame for easy transport.
Features
It has a push-button locking system for convenience, and also comes with $3,500 worth of theft protection from Master Lock. It also comes with an extra key.
Durability
It's made by one of the leading names in quality locks and users were more than satisfied with how long it lasted and the quality construction gave new buyers confidence.



Mount is super easy to install
Compact sizing
Combination model is easy to use
Wraps easily
Doesn't weigh down the bicycle when mounted
Budget friendly
Not as secure as other options
5-digit code may be easier to remember
A unique cable model that comes with a nifty bicycle mount for transport. It's super inexpensive and there's no surprise that it doesn't have a solid secure rating but users still appreciated the ease of use, lightweight, and security it provided. Better suited to low crime areas.
Read more
Sold Secure Rating
It doesn't have a sold secure rating. It is, however, 12mm thick. It's quite resistant to cutting tools, as well.
Portability
One of the lightest options on this list. It also comes with a mounting bracket so you don't have to worry about forgetting it at home.
Locking Mechanism
The combination model requires 5-digits to open and is easily reset.
Extra Features
It is coated in PVC so the steel cable won't scuff your bicycle.



Unique, wearable design
Difficult to pick tumbler lock
Reflective element
Can be worn around the waist or one shoulder like a sling bag
This is a very cool and unique option. Instead of attaching around your frame somewhere it's intended to be worn around your waist like a belt, or across one shoulder like a sling bag. This makes it great for people who are concerned with either scratching their bike frame, messing up it's clean and sleek lines or both. It also has reflective elements for safety which is a major bonus.
Read more
Protection
It has a bronze Sold Secure rating so it's not the most secure option, but it definitely offers more security than a simple cable lock and the chain is hardened stainless steel. The fabric around the chain is tough nylon, and it has a tumbler locking system that is hard to pick.
Portability
If this one is for you, you probably knew it as soon as you saw it and realized what the design was for. It secures around your waist or shoulder so you don't have to worry about attaching it to your frame and potentially scratching it.
Features
In addition to all of the things we mentioned above, it also has reflective features that help you to stay safe by being seen and standing out.
Durability
The hardened stainless steel chain and nylon chain cover were found to be long-lasting by reviewers and other gear sites on the web.
10

. Sigtuna Gear 16mm U-lock



16mm steel u-bolt
Braided steel 1200mm cable
Double deadbolt
One-button release mounting bracket
CELAB certified
Keyhole cover
Heavy and cumbersome at times
The Sigtuna is a super affordable yet heavy-duty choice for cyclists that are working with a more conservative budget. It is great for high-risk areas as well as being versatile with a cable and u-model combo.
Read more
Sold Secure Rating
It doesn't have a sold secure rating, but when compared side by side to the Kryptonite Kryptolok series (which has a silver sold secure rating) it definitely measures up. The cable is made from strong braided steel and covered with vinyl to make it harder to cut.
Portability
It is a bit heavy and can be a little more difficult to carry with you. However, the u-model itself can be used separately from the cable, which can also be used with other models.
Locking Mechanism
The locking mechanism on this Sigtuna has double deadbolts that affix both sides to the crossbar and is made of 16mm of heavy duty steel, making it unlikely that potential thieves will be able to drill it. The keyhole has a cover and the lock comes with two Abloy keys.
Extra Features
This comes with a mounting bracket and the combination of the u-lock and the reinforced cable means you can choose the style in which you lock up your bicycle. The keyhole cover doesn't just protect from theft, but from weather and dust too.
Criteria Used for Evaluation


Protection
Protection and security are standard for the best bike locks. There are quite a few different designs, which work better with different bicycle designs. The different looks are also made to entertain preference as well as strategic engineering to make a bike lock less intruder friendly.
Below, we have a list of the different designs, offering some details on the positives and negatives of each one.
U-Lock
One of the most secure designs available, U-Lock engineering is normally made with lock and key. These are hard to get through with cutting and are easy to use. Some use a U-Lock/chain combo, beefing up its protection qualities even more.
Although these are known for being virtually impenetrable from bolt cutters, thieves tend to be creative. Due to the shape of the U-Lock, some have relieved a person of their bike with a crowbar or other leveraging tool. Moreso, some U-Lock bike locks require mounting hardware to your bicycle frame, which isn't always appealing.
There are ways to better secure a U-lock bike lock design to make the "maybes" less likely to happen. Pay attention to the direction and how much free space you have. Just a couple of suggestions when locking it up.
Chain Locks
With chains, the thicker the better. Cutting through thick chain requires equipment and it is pretty noticeable when sparks are flying. Chain locks can also come in combination and key lock designs.
Moreover, using a chain and a good sturdy lock is versatile to location and how you may have to adjust locking up your bicycle. This is a popular option due to this versatility. It's pretty basic and yet works and you don't have to mount any hardware.
Cable Lock
Offering the least amount of security, cable lock bike locks are used for quick trips and short lock-up times. These are great for running around the city or running errands.
These are fairly easy to cut through and should be used accordingly. However, they are easy to carry and serve their purpose.
Folding Lock
Folding lock bike locks are a good mid-option that offers more security than a cable lock. These bike locks are easily mounted to the bike frame. It stores with the mount and fits the bike as a chain lock would.
This is a great option for people who want the portability and ease of use a cable lock presents, but with security closer to that of a chain or U-lock. They usually come with a bracket for easy mounting to your bicycle frame and are also easy to attach and secure.
Ground Anchor
Ground anchors are used when you're trying to keep her in storage. Our 10 Best Bike Locks don't offer these, not because they aren't great, but more so because they aren't practical for on the go riding.
Most Ground anchors are stationary and you can use other styles with them for added protection against bicycle thieves. However, if you live in a city and have to keep your bike outside, this is an option for where you plan on keeping it, for overnight or overtime security.


Portability
Bicycles are not meant to be stationary and neither should the best bike locks.
Portability is a good factor to look at when purchasing the best bike lock for you. Furthermore, depending on how you plan on using or how long you will need its security both play into how portable a bike lock is.
Folding locks and chain locks are the most portable and store easily on the bicycle for even easier transport. Chains and U-Locks tend to be a bit bulkier and have added weight. However, the security they offer is a bit more. It just all depends on how you want to secure your bicycle.
The best bike locks offer a good combination of both security and portability. Therefore, we suggest looking at how consumers are responding to how well a bike lock works as well.
Experienced users offer the best feedback on what the best bike locks should feature and which one's are the best based off of the criteria we use, don't just take our word for it.


Features
Many different locks offer different features.
However, we would suggest making sure that rustproof and protective coating are some things you look at. The best bike locks will have a coating in the key lock designs to prevent corrosion and they won't scratch up your bike.
More so, these larger more expensive chains and U-locks offer guarantees that will have claim options if your bike is stolen using their bike lock. This makes it a bit easier to spend the money on the lock, adding the security of peace of mind that they also stand behind their product.
A preference feature in most bike locks is whether you prefer combination or key lock design. This is up to the consumer and often can be combined for added security if desired.


Durability
Durability is the key to the best bike locks success.
No matter the design or price, durability is going to be how well and how long a bike lock will keep you secure. Small chains and locker locks are not ideal for true bicycle security as they are easy to cut and break.
You also want to consider how well they are protected against the elements. Most bicycles are stored outdoors and it isn't the best option to find yourself with a rusty keyhole or corroded chain. Furthermore, the cost will somewhat reflect the durability of a chain and so will users reviews.
Make sure you are getting locks and chains designed for the use you need. Our 10 best bike locks offer it all and in different designs so you can get a better idea of what is out there.
Furthermore, when brands design their bike locks they know what goes into keeping a bike safe, that is what makes them the best and we are pretty sure durability is a huge factor in engineering the best bike locks.
Expert Interviews & Opinions
Most Important Criteria
(According to our experts opinion)
Experts Opinion
Editors Opinion
Users Opinion
By Default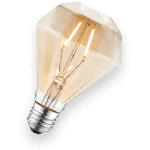 Properly Locking Up Your Bike
Badly securing your bicycle can be just as bad as forgetting to lock it at all. There are countless cyclists out there who are still kicking themselves for only choosing to secure their front wheel. A thief can easily remove the wheel and make off with the rest of the bicycle. If you're really concerned about thievery, wrap your lock around both your frame and wheel. You can even use more than one to really deter thieves. Avoid securing your bicycle in an area that's dark and away from everyone else. Not only is it unsafe for your bicycle (a thief can work away at your lock without being interrupted), it's not exactly safe for you either when you come back to your bicycle later. In a sea of other bicycles, choose a spot to secure your bicycle to that's next to a nice expensive bicycle or, at least, one that's nicer than yours. Thieves want either an easy target or an expensive one.
Locking Mechanism
There are a few kinds of mechanisms. On this list, you'll find that key models make up the majority. If you choose a key option, you need to be mindful to have your key on you at all times which some may find annoying but key models are a good choice because they're quite tough to crack. Modern key models are almost impossible for pickers to get into and if they do, it'll take them a while before they can pick the lock successfully. The list also features two types of combination models. One uses digits and the other requires the user to remember a 4-letter word. Most combination models require either 4 or 5-digits. They're easier to figure out than a model that needs a key so, in terms of security, they're a downgrade.
Other Factors to Consider


Application
Sold Secure Rating
What exactly does this rating mean and where does it come from? Sold Secure is a non-profit from the UK that tests bicycle locks to help users choose a model that's right for their needs. It's not always easy to determine the difference in security from one product to another, so Sold Secure helps with that process. There are three security classifications: Gold, Silver, and Bronze. Of course, no brand is indestructible. However, the most secure options will take more time and effort to cut or break through. Gold rated ones are best for high crime areas since they are the strongest and most secure. Silver rated are usually less expensive and are better suited to lower crime areas or for bicycles that are less pricey, to begin with. Bronze level locks are meant to keep a bicycle secure for quick stop-ins to stores or for very low crime areas where the possibility of your bicycle getting stolen is low. On our list, you'll find mostly Gold and Silver-rated models. Some on the list do not have a Sold Secure Rating. These tend to be very inexpensive and are appropriate for cheap bicycles or low crime areas. They were chosen because of high ratings from consumers.


Value
Not every bicycle accessory should be chosen according to price but with bicycle locks, more expensive usually means more secure. If you're not sure which option to choose, think about how much you paid for your bicycle. Are you willing to skimp on the cost and lose out on the money you paid for your bicycle if it gets stolen? If the answer is yes, then by all means, go for an inexpensive option. But if you paid good money for your bicycle and appreciate its value, go with the pricier model.
Frequently Asked Questions
q:

I have a really expensive road bicycle. How can I keep it safe from thieves?

a:

Even the most intense bicycle model can't keep your bicycle safe from determined criminals. If you have a particularly expensive road bicycle you may want to consider purchasing a second-hand bicycle for commuting so you don't have to worry all day while your pricey ride is sitting vulnerable at the bus or train station.
q:

Do I really need a bicycle lock? I don't live in a big city and don't leave my bicycle unattended very long.

a:

It's your call, but an unlocked bicycle to a bicycle thief is easy prey. It takes less than a minute to grab your unsecured bicycle. Honestly, better to secure it just in case.
q:

If all bicycle locks can be broken into, what makes one more secure than another?

a:

More secure options are thicker and made of stronger materials. This doesn't mean they're indestructible but it does mean it takes way longer for a thief to break them. If you're looking for cool new tech options, WiFi models may not be the way to go. They're pricey and aren't as secure as a u-model. There are other gadgets that might be more useful, however. Motion sensing alarms and GPS trackers might be helpful for keeping track of your bicycle, especially if you live somewhere more secluded. Also, consider the tech you already have and how that may increase the chances your bicycle will be stolen. Some fitness trackers are great for connecting with other cyclists and showing off mileage and routes, but they can also make you a target. Check your privacy settings and see if the apps you're using have security options to keep your workplace and home address hidden.
q:

What else can I do to make sure my bike doesn't get stolen?

a:

It is definitely better to take preventative measures when it comes to bike theft. The likelihood that you'll recover your bike is very small after it gets stolen, so make sure you do everything you can to prevent it before it happens. A bike lock is a good first line of defense. Invest in a quality product and try to make a habit of always securing your bike using the frame and the wheels. This will discourage people from dissembling the bike for easy access. In this same line of thinking, be aware of other custom components and how easy they are to remove or take. Consider anti-theft bolts.

When choosing a place to secure your bike, think about location. Easy to access areas that have heavy foot-traffic may prevent people from trying to steal your bike because of sheer visibility; on the other hand, a secluded area may mean your bike is less likely to get noticed. Weigh your options. Also, don't assume that just because you're somewhere familiar that your bike is safe. If your workplace has a garage or bike parking area be sure to still bring your lock, and if you park your bike in your garage lock it up. An open garage may prove an easy target.

Finally, be prepared for the day your bike may be stolen. Take pictures of your bike in advance and hang on to purchase receipts. Record the make, model, and the serial number of your bike. Some models have the option to register your bike, or you can check out free bike registry systems online. These may raise your chances of recovering your bike if it is found.
Subscribe to our newsletters