Best Bike Panniers Tested and Reviewed
last updated
Jun 04, 2019
Whether you're an avid cyclist or just bike for pleasure or to work, then you need to check out our list of the best bike panniers that we feature below! A bike pannier is meant to be attached to your bike rack so you can store your things and
go about your ride
without worrying about losing any of your stuff.
The best bike panniers come with a lot of features and have multiple compartments. They usually have handles and straps so you can easily attach your pannier to your bike. Our list of the best bike pannier below features the best options out there, so take a look and find the best one for you!
In a Hurry? The test winner after 20 hrs of research

Ortlieb
Why is it better?
Constructed from PVC ripstop waterproof material
Relatively affordable
Double saddle
Easy to install
High quality
Quick Release
In a
Hurry? Editors choice:

Test Winner: Ortlieb

16
Researched Sources
1548
Reviews Considered
20
Hours Researching
16
Products Evaluated
Style
Features
Size
Value
Materials
By Default
Our Top 12 Best Bike Panniers
Constructed from PVC ripstop waterproof material
Relatively affordable
Double saddle
Easy to install
High quality
Quick Release
Not available in single saddle purchase
Cycling enthusiasts are raving about the Ortlieb and we decided that the hype was worth the #1 spot on our Top 10 Best Bike Panniers.
Although Ortlieb offers a solid array of great designs, the Back Roller City Saddlebag offers all the best features and style based on our research criteria .
It is durable, light, and has a guarantee on its waterproofing, and we love company guarantees as it proves they stand behind their brand. It also comes in a few different colors to fit your personal style preference.
Read more
Style
There are a few colors to chose from, but more importantly, the Ortlieb is versatile. It has a double-sided saddle design with a ripstop polyester material that makes it 100% waterproof.
Ortlieb made these saddlebags separable as well for when you just need one.
The style has an easy mount for different size racks to take the hassle out of trying to figure out sizing. It also offers quick release with any standard no.3 Allen-key.
Features
As we mentioned, the Ortlieb comes with a variety of mounting sizes, from 16mm bike racks down to 8mm. This QL1 mounting system allows for quick release and the pannier comes with a shoulder strap for easy carry.
Ortlieb saddlebags set up also offers back-rollers, which work with your back wheel, keeping it from damaging the bag system.
Another great security feature is the reflective strips that are located on the sides of the bags. They are made from 3M Scotchlite and keep you visible in less than ideal lighting.
Specs
Waterproof and durable, Ortlieb's compact yet roomy pannier is great for any type of cyclist. It weighs a whopping 2 lbs and can hold up to 40 liters of gear. Furthermore, the fact it is waterproof makes it perfect for daily use.
The saddle connection that goes over the back wheel can accommodate wheels up to 16 mm in diameter as well.
Value
The features outweigh the price, which is moderate compared to some of the competition. Ortlieb Back Roller City Saddlebag offers substantial functionality combined with great design factors.
There isn't much this little 1.9 lb of convenience lacks. It stacks up to every single pannier we have on this list and offers high quality material, style and versatility, which is well worth the cash.



Lots of storage space
Waterproof
Really durable
Reflective
Several colors to choose from
Pricey
Might be too big for those of you who don't need so much space
If you know you are going to be using your pannier often then you might want to consider a waterproof pannier so you can use it all the time, rain or shine. This is perfect for those of you who hit the road on your bike often and want something you can rely on every day.
Read more
Style
This pannier comes in several different colors to chose from and is made of really durable canvas material that looks super cool. It is effective, efficient, and looks pretty great on your bike.
Features
These panniers are waterproof and perfect for every day. They are water resistant and rainproof so you can safely store your stuff and bring it with you, rain or shine. They can hold up to 130 pounds worth of stuff, it's extra wide and easy to install. The reflective features will make you easier to see and help you enjoy your ride without worrying about your stuff or being seen.
Specs
The pannier is made of durable canvas and can hold up to 130 pounds--or 50 Liters. It has a handle on top so it is easy to carry and set in place, and it is adjustable so you can customize it.
Value
A little pricey, but worth the cost if you need all of the features it provides.







Really stylish
Waterproof
Lots of storage
Expensive
No reflective features
Tourbon Bike Pannier is great for those who need something easy to carry for cycling to a meeting and don't want to bring an extra bag or briefcase. It has a classic business retro look accented with brass locks and leather handles.
Read more
Style
Made to use not just cruise with, the Tourbon Pannier is a safari style over the shoulder bagand obviously, it works well for bike storage. When not in use, it rolls-up securely to the side. It is a double-sided pannier as well, so you have plenty of room for books or groceries.
Features
Tourbon took that extra step and made this pannier from a 160z water-resistant waxed canvas. If the weather takes a turn for the worst, your goods won't be saturated, giving you time to get somewhere dry without the added stress.
Designing this pannier with two large roll-up side pockets promises plenty of storage space as well.
Specs
Although very light- 3.4 lbs, the Tourbon still offers a larger capacity design. It is 44cm x 35cm x 25cm in dimension and it gets even smaller if it is rolled up for storage when not being utilized.
Value
Tourbon's classic leather strap and waxed canvas design make for a great fashionable pannier. In most cases, class equals more cash and this one is a bit pricier. However, if you're looking for style over the more rugged outdoorsy designs, this is a great option.



Quick-release clip-on attachments
Compatible with most racks
Multiple compartments
Trim is reflective
Has a hand carry strap
Carries up to 15L
Rain cover
3-anchor attachment
Stylish
Decent price for the pair
No shoulder strap
Issues with durability
The Ibera PakRak Quick-Release comes with a pair of bike panniers that are great for commuters in need of a versatile bag. The quick-release rack clips are compatible with most carriers and are a snap to use, making it easy to take your bags with you wherever you go.
Read more
Style
With reflective trim and a sleek black design, these bags are stylish while being functional. They are built to clip onto most bike racks easily and can be carried separately by the one-handed top handle.
Features
There are multiple usable compartments and an additional drawstring closure for overflow. The quick-release system is a huge draw, allowing you to attach and remove your bike panniers in a flash and with little difficulty. Some people have had issues with their clips breaking, but this typically happens after some significant damage, like having their bike fall onto the clips. It also comes with a rain cover so you can protect your bags from the elements.
Specs
The capacity of these bags is 15L and there are a total of three pockets: two large inside pockets and one top zippered pocket. You can carry up to 19.8lbs, but the recommended carry weight is 10-15lbs.
Value
For this pair of bike panniers, the price is more than decent. They have plenty of great features and the quick-release attachments are a huge draw. These definitely work with a mid-range or flexible budget if you're a commuter who needs bike panniers that can keep up.



Reinforced Polyester
Water-resistant
Reflective print
Unbeatable price
Angled design
Extra top bag for even more storage
Material isn't very rigid
If you're one of those bicyclists who feel like there's just never enough room in your bike panniers to sort all your stuff, then these are the panniers for you. With an extra bag on top that is detachable and wearable with a shoulder strap, you can finally feel free to organize easily.
Read more
Style
These are fairly easy to attach to most bike racks and are very bold with a large reflective logo on each side. The angled design on each side helps keep your bags away from your pedals while you're in motion.
Features
These bike panniers come with an additional top bag that you can carry using the handles or shoulder strap, which is fantastic for those who like to carry a little extra with them. It has a removable laptop sleeve and mesh compartments and is made of the same durable fabrics as the bike panniers.
Specs
The outer material is a reinforced 1000D polyester that has a PU coating, making it water-resistant. A sheet of easy to clean PE lines the back of the bags to help keep the shape and prevent extra wear. A combination of Velcro and buckles with adjustable straps attach the bags to the rack, while the top back is attached using 4 different adjustable buckles. The total volume capacity is 37L.
Value
This is a very affordable set of panniers and the extra storage makes it more than worth it. They are priced like a beginner set of bike panniers with all the features of a product meant for experienced riders.



Two main compartments
Compression straps to secure pockets
Reflective trim
Gusseted pockets
Tapered bottoms
Meant only for 5" racks
No carrying strap
These panniers from Bushwacker are a great pick for casual touring bikers. With two main compartments and side pockets, they are a little more versatile and are worth considering if you need something basic.
Read more
Style
In a high-visibility red, each pannier has a tapered design that will help keep your feet and pedals clear.
Features
To help keep you visible at night there are several blocks of reflective trim. Compression straps secure the side pockets and there are multiple attachment points so you can clip on whatever extras you may need, i.e. extra tail lights.
Specs
There are two main compartments and two gusseted side pockets on each pannier. They are made from durable 600D polyester and are connected by a bridge designed for use with 5" racks. They're also compatible with the Mesa trunk bag from Bushwacker.
Value
These are middle of the road bike panniers with a price tag to match.



The matched set offers more storage
Aerodynamic design helps you ride
Highly durable and stain-resistant
Hard fabric can scratch contents
Dual bag design takes up more space
Bags make it harder to ride if their weight is uneven
The Axiom Monsoon Aero DLX 35 Pannier Set is a good option if you need to carry more stuff than most people, especially if it is heavy stuff. You get a matching set which can easily be attached to your bike and detached for easy transport. The strong construction makes them great for people who travel moderately to long distances on their bike for work, school, or other daily activities.
Read more
Style
The Axiom Monsoon Aero DLX 35 Pannier Set comes in a black 600D polyester finish. They are an aerodynamic matching set that attaches to the rear of your bike. They are larger than many other panniers so they can carry larger loads.
Features
The Axiom Monsoon Aero DLX 35 Pannier Set comes with two matching panniers that are waterproof and dirt-resistant. With an aerodynamic shape, they are less likely to interfere with your riding speed. Each pannier attaches separately and they come with a shoulder strap for easy carrying.
Specs
The Axiom Monsoon Aero DLX 35 Pannier Set measure at 3.25inches thick at the smallest point, 14.5 inches wide, and 15.5 inches tall. Combined, they weight about 2.9 lbs. Each bag rolls down so that you can access your packages. They are made out of 600D Polyester which is waterproof and dirt-resistant.
Value
In terms of value, the Axiom Monsoon Aero DLX 35 Pannier Set is a great option for the durability and ease of use that they provide. A large amount of storage space is a major benefit as well. For the price, they are a great find compared to other bike panniers in the same price range as they offer great storage, easy use, and will last a long time.



Really affordable
Has reflective features
Can be used as a travel bag
Waterproof
Not really stylish
Only comes in black
Some users report it is not as durable as they thought it would be
If you want something durable with lots of storage space, but doesn't take a lot of bike space, then this might be a great pannier for you. It's easy to use and install and really durable so it will last you for a long time.
Read more
Style
As far as style this one looks pretty practical. It doesn't come in lots of color options to choose from but it looks really practical--and it is really practical.
Features
Since it is waterproof you can use it this one rain or shine. It has reflective features to keep you visible and you can use it as a travel bag as well--so you can pop it off your bike and take it in with you wherever you go. It is really durable and comes with lots of storage space and pockets to put all of your stuff in.
Specs
Thesebike panniers measure 14 x 9 x 7 inches. They are really versatile and easy to use. Its zippered pockets will keep your things secure and it is probably one of the more versatile panniers out there.
Value
If you want something affordable, then this is it. It has tons of features but is definitely one of the most affordable bike panniers out there.



The configuration is great for school and work
Waterproofing cover is a big benefit for daily riders
Mounting system makes it useful on all racks
Mounting may allow the bag to sway while riding
The internal configuration may make storing other things besides school and work stuff difficult
The price is higher than many riders may be willing to spend unless they are committed to riding every day
If you plan on frequently using your bike pannier for traveling or carrying with you, the Two Wheel Gear 2 in 1 Convertible Commuting and Travel Bike Bag. It functions as a backpack or a travel bag depending on your needs. It is a great option for traveling to work, school, or on bike road trips.
Read more
Style
The Two Wheel Gear Pannier Backpack has a distinct backpack shape with the appropriate separations on the inside to make it useful for school or work. Those separations can be adjusted so that you can use it as a travel bag if you are going on a bike trip. It is available in multiple colors including navy, black, and graphite.
Features
The Two Wheel Gear Pannier Backpack comes with a water-resistant covering which combined with the waxed finish on the bag mostly makes it waterproof. The inside configuration fits a 15-inch laptop, multiple mesh storage pockets, and bottle pockets. On the outside, it has connections for shoulder and sternum straps, keys, and lights.
Specs
The Two Wheel Gear Pannier Backpack measures at 17.5 inches tall, 12 inches wide, and 7 inches thick. It has three straps (two shoulders and one sternum) for easy and secure carrying. It mounts to 6-16mm racks. The waxed finish makes it water-resistant without the waterproofing cover.
Value
The Two Wheel Gear Pannier Backpack offers exceptional value for riders that need a bag to carry with them all day for specific needs. Students, in particular, will benefit the most from this backpack-like bag. Although it is more expensive than comparable bags, the construction and design make it a strong candidate if the design fits your needs.



Waterproof
Stable
Large capacity
Definitely on the more pricey side
Are you looking something for more bumpy terrain? Well, we've got something for you. This one has a large capacity, all the materials are durable and the construction makes it very stable. The rooftop design make this pannier very easy in use. Check out the rest of features.
Read more
Style
Despite the fact that the pannier is very big, it doesn't affect the riding speed. There are some colors you can choose and buyers were totally in love with yellow color. There are also darker colors if you don't want your pannier to be dirty very fast.
Features
The compressions straps help you to adjust the tightness to your needs. The materials are sturdy and the overall construction is very durable. According to the users, it will last for a long time. The fasteners are made of metal, the bag is reinforced at the bottom. The pannier will be great for rainy days but reviewers also said that it gets dirty very fast. The special lights pockets enable you to put the lights inside the pannier and they're clearly visible.
Specs
There's one large storage compartment with two smaller pockets on each side. The mounting system is also very unique. There are special locking hooks that rotate, special cable connected with the hooks. Thanks to these, the pannier stays in place and the bouncing is also reduced. The 1648 inches pannier, is one of those with the biggest volumes on our list. This makes this pannier great for longer trips when you need to take a lot of things.
Value
Some people say that you get what you pay for. This is really true when it comes to this pannier. Paying 100 dollars for the pannier maybe a little terrifying for the first time, as some people are able to pay less than 100 dollars for a bike. In our opinion, the price reflects the quality of the pannier so it's a good investment.
Criteria Used for Evaluation


Style
Style is best when built into the function of a well-designed bike pannier. Whether you are mountain biking, touring or you like to bike around in a city to get to work, personal design can be as much a function as waterproofing or storage.
When we look to our criteria in style we also are thinking design and function and how it all works together, which is a huge part of a great product making it into our top 10.
There are many colors and materials that can make a pannier stand out for you. Furthermore, storage style and what you are actually using it for may also determine the style you are looking into.
We work hard to gather information and research across many different brands and styles to formulate the FAQs on what are the best features in style so you are getting the full package in a design that is personally fit to you.


Features
The features of the bike pannier can include any number of design elements that the manufacturer created to increase the function of the bike pannier. This includes a lock, pockets, or whether the pannier has a double saddle. Some of the features are only available as optional upgrades, which is noted as relevant. There are some bike panniers that have some extra features like a lock for it, or extra pockets. Which is kind of nice to have available if wanted or needed.
We have some with tons of storage on our list and others that are smaller and more minimalistic. There are panniers that are really versatile and can be used as a travel bag or taken in with you easily, no matter where you go. It is also important to note that some bike panniers are easier to adjust and install than others, so if you want something that is really easy to deal with on a daily basis then make sure you read the specs before making your final decision.


Size
There are panniers available that are more than capable of carrying whatever you need to bring with. There are also smaller ones that available for those who only need to carry a few items with them. We wanted to make sure we included some of each on our list so you could find the one that fits you best.
So, make sure that you are honest with yourself about the things you will be carrying--and we mean about the most you think you will carry. This is important because you need to invest in something that will fit all of your things. but you also want to make sure you don't get something that is too big and that you know will be happy with. This is definitely one of the most important factors to consider so think on it carefully before narrowing down your choices.


Value
Value varies from brand to brand as well as by what features the pannier provides. We tried including a wide range of price options for everyone's budget needs--and you will find that we have some really expensive options as well as some really affordable ones to choose from. We made sure that the bike panniers on our list were closely evaluated in terms of their value--this, of course, will depend on your specific needs as well. We measured the value of each product by what they bring to the table as a whole, however, it is important that you specifically consider the features you are looking for and what you need before measuring the value the pannier will bring to your life. In the end, the value does not just refer to the cost of the product or your budget, but rather what value it will bring to the needs you are looking to fulfill.


Materials
One thing we wanted to look at was the material these bike panniers were made out of. Some materials are more lightweight, and some are made out of waterproof materials.
Many of the bike panniers are made out of waterproof materials although not all of them are. Some materials are more lightweight than others, and others are made out of stronger materials than others. Decide on what you want out of your bike pannier the most. If you want a waterproof one which comes in handy when you're on a bike ride and it starts to randomly rain on you. Others may want something stronger as they're rougher on their belongings so they're going to want one that is made out of strong, durable material.
Expert Interviews & Opinions
Most Important Criteria
(According to our experts opinion)
Experts Opinion
Editors Opinion
Users Opinion
By Default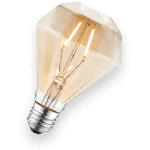 Weight distribution
You may want to consider the two pannier version instead of one, which helps when riding.
Waterproof
The best bike panniers are waterproof or water-resistant. You can use them everyday rain or shine--so if you know you want to use your panniers really often then make sure you go with a waterproof pannier.
Other Factors to Consider


Protection
Some bike panniers have a warranty available that protects you against manufacturing defects. You should check to see what the warranty covers, as well as if you needed to contact the manufacturer or the retailer to have the bike pannier replaced. For instance, if the water-resistant fabric doesn't work, you'll want to know what the next steps are to enforce your warranty.
When we looked at protection we also took into account whether it had zippered pockets to securely store your stuff, as well as how many pockets it had. Waterproof and water-resistant features were also important here because you never know when the rain will hit and you want to make sure that your stuff is safe if it decides to rain while you are biking.


Bottom Line
The point is to offer you information and guidance on locating the best bike panniers for you. Moreover, if you are searching for one, then you probably have an idea of what you are going to use it for. Get yourself ready, check out sizes based off gear you think you will be carrying, the type of bike you have, etc..., making it easier to purchase what is best for you.
You should be thinking about the weather and what you do daily. The bottom line is you should be looking for criteria that fit into your needs so it doesn't become another piece in the closet.
From budget-friendly options and classier vintage looks to the more rugged designs, there is a bike pannier made to suit your needs. This is why we lined up some of the best out there for you to jump-start your search.
Frequently Asked Questions
q:

Is it better to get a basket or a pannier?

a:

Bike baskets can be super useful if you want an easy way to transport a small bag or just have a small distance to travel. Bike panniers can be more convenient for those who have a long commute or that have to carry more and don't like the weight of a basket on the front of their bike. Since it's all about preference, neither option is better or worse than the other. It just depends on what your needs are and which one will be a better fit for your lifestyle.
q:

Do I have to have a rack on my bike to use a pannier?

a:

Most panniers are designed to be attached to a rear rack on your bike so that they are easy to attach, carry, and detach. This is probably the most secure and common way to use a pannier and is highly recommended. There are some bags, however, that can be mounted on the seat or handlebars like trunk bags or top tube bags, or that have their own attachment system for easy placement. You can find something that works best for your bike and your needs.
q:

Can I use the same bike pannier for commuting and touring?

a:

Although some bike panniers will have features that favor one or the other, it's important to take into account what your personal needs are. No two commutes or touring trips are the same. For example, if you have a rather long commute and need a heavy-duty bike pannier that is extra-durable, carries a lot of stuff, and is water-resistant then you could probably also use it on most touring trips. Alternatively, if you like fair-weather, short trips then you could probably use most basic bike panniers that work for many average commuters.
q:

Do all panniers have reflective features?

a:

Reflective features are important, especially to those of you who know you will be out and about in the dark and are worried about being seen. However, not all panniers have reflective features, so if you are set on something that is reflective or more visible make sure to check the specs out. Some also may have colors that have reflective features integrated into the actual colors, so if you are open to a different color then you will have more luck finding a reflective pannier in almost all the best bike panniers brands.
Subscribe to our newsletters