Best Bike Panniers Tested and Reviewed
last updated:
Apr 15, 2021
Whether you're an avid cyclist or just bike for pleasure or to work, then you need to check out our list of the best bike panniers that we feature below! A bike pannier is meant to be attached to your bike rack so you can store your things and go about your ride without worrying about losing any of your stuff.

The best bike panniers come with a lot of features and have multiple compartments. They usually have handles and straps so you can easily attach your pannier to your bike. Our list of the best bike pannier below features the best options out there, so take a look and find the best one for you!
Check Out Our Top Pick

Ortlieb
Why is it better?
Able to be separated, if you only want to carry one.
Design and waterproof material make these ideal for cold and wet climates.
Their QL1 system is quick-release and includes a shoulder strap to take along when you lock up your bike.
Back rollers are included to keep your rear wheel from damaging the bags.
In a
Hurry? Editors choice:

Test Winner: Ortlieb

Our Top 7 Favorite Bike Panniers
Criteria Used for Evaluation
Materials
One thing we wanted to look at was the material these bike panniers were made out of. Some materials are more lightweight, and some are made out of waterproof materials.
Many of the bike panniers are made out of waterproof materials although not all of them are. Some materials are more lightweight than others, and others are made out of stronger materials than others. Decide on what you want out of your bike pannier the most. If you want a waterproof one which comes in handy when you're on a bike ride and it starts to randomly rain on you. Others may want something stronger as they're rougher on their belongings so they're going to want one that is made out of strong, durable material.
Size
There are panniers available that are more than capable of carrying whatever you need to bring with. There are also smaller ones that available for those who only need to carry a few items with them. We wanted to make sure we included some of each on our list so you could find the one that fits you best.
So, make sure that you are honest with yourself about the things you will be carrying--and we mean about the most you think you will carry. This is important because you need to invest in something that will fit all of your things. but you also want to make sure you don't get something that is too big and that you know will be happy with. This is definitely one of the most important factors to consider so think on it carefully before narrowing down your choices.
Features
The features of the bike pannier can include any number of design elements that the manufacturer created to increase the function of the bike pannier. This includes a lock, pockets, or whether the pannier has a double saddle. Some of the features are only available as optional upgrades, which is noted as relevant. There are some bike panniers that have some extra features like a lock for it, or extra pockets. Which is kind of nice to have available if wanted or needed.
We have some with tons of storage on our list and others that are smaller and more minimalistic. There are panniers that are really versatile and can be used as a travel bag or taken in with you easily, no matter where you go. It is also important to note that some bike panniers are easier to adjust and install than others, so if you want something that is really easy to deal with on a daily basis then make sure you read the specs before making your final decision.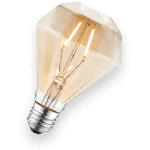 Don't forget about weight distribution
You may want to consider the two pannier version instead of one, which helps when riding.
Waterproof is a good idea
The best bike panniers are waterproof or water-resistant. You can use them everyday rain or shine--so if you know you want to use your panniers really often then make sure you go with a waterproof pannier.
Frequently Asked Questions
q:

Is it better to get a basket or a pannier?

a:

Bike baskets can be super useful if you want an easy way to transport a small bag or just have a small distance to travel. Bike panniers can be more convenient for those who have a long commute or that have to carry more and don't like the weight of a basket on the front of their bike. Since it's all about preference, neither option is better or worse than the other. It just depends on what your needs are and which one will be a better fit for your lifestyle.
q:

Do I have to have a rack on my bike to use a pannier?

a:

Most panniers are designed to be attached to a rear rack on your bike so that they are easy to attach, carry, and detach. This is probably the most secure and common way to use a pannier and is highly recommended. There are some bags, however, that can be mounted on the seat or handlebars like trunk bags or top tube bags, or that have their own attachment system for easy placement. You can find something that works best for your bike and your needs.
q:

Can I use the same bike pannier for commuting and touring?

a:

Although some bike panniers will have features that favor one or the other, it's important to take into account what your personal needs are. No two commutes or touring trips are the same. For example, if you have a rather long commute and need a heavy-duty bike pannier that is extra-durable, carries a lot of stuff, and is water-resistant then you could probably also use it on most touring trips. Alternatively, if you like fair-weather, short trips then you could probably use most basic bike panniers that work for many average commuters.
q:

Do all panniers have reflective features?

a:

Reflective features are important, especially to those of you who know you will be out and about in the dark and are worried about being seen. However, not all panniers have reflective features, so if you are set on something that is reflective or more visible make sure to check the specs out. Some also may have colors that have reflective features integrated into the actual colors, so if you are open to a different color then you will have more luck finding a reflective pannier in almost all the best bike panniers brands.
Subscribe to our newsletters