10 Best Fat Calipers Tested & Fully Reviewed
last updated:
Mar 04, 2021
Running is difficult to do (even though it is one of the best forms of
cardio
you can do) and losing weight is even harder—which is why the best body fat calipers are a must-have you are serious about shredding fat and staying motivated to do so.
When losing weight, you can't just look at a number on the scale, instead you need to make sure you consider your body fat percentage, so you know your true muscle to fat ratio—remember, muscle weighs more than fat!
Fat calipers are easy to use and to measure your body fat percentage you merely pinch your skin and different location, and the best body fat calipers will do the rest! These are really popular nowadays, which is why we put together the top ten selections out there.
Enjoy and get to shredding!
In a Hurry? The test winner after 11 hrs of research

Baseline
Why is it better?
Durable
Lightweight
Floating tips for the accuracy
Padded case
Comes with instructions, tables, and charts
In a
Hurry? Editors choice:

Test Winner: Baseline

8
Researched Sources
1.5K
Reviews Considered
11
Hours Researching
18
Products Evaluated
Materials
Features
Accuracy
Ease of Use
Value
By Default
Criteria Used for Evaluation


Materials
When it comes to fat calipers, you need to make sure they are made of high-quality materials that you can trust--after all, you're going to want to track your progress over a period of time, not just once!
The materials a pair of calipers is made from is an important aspect to consider when choosing your caliper because it attests to the product's overall quality and durability. To begin, you should first consider the materials the caliber is constructed from. Metal and glass calipers are an excellent option, while plastic ones are far less durable and can become less precise over time.
Some calipers may also have electronic components that can facilitate their use and provide you with additional features. Lastly, you should also consider the caliper's comfort–some may be made of high-quality material but this may make them more comfortable or difficult to use. To determine a score in this area we first looked at the material a product was made from.
Options made from high-grade plastic or metal were given higher scores. Products made from lower grade plastics received a lower score. Secondly, we considered reviews from real-world users. If people who have actually used the product found it to be both effective and durable it scored higher than if it was something that broke easily.
As with any product or type of gear. the last thing you want is it to be cheaply made and break easily. We firmly believe in spending a little bit more on a high-quality product that lasts, than saving a few bucks to get a cheap option that breaks quickly and ends up costing you more time and money in the long run because not only do you have to replace it, but you have to spend your valuable time doing so.


Features
Some fat calipers offer more features than others. Make sure to take a look at everything they each have to offer to ensure you are getting the perfect option for you.
While calipers technically only need to pinch a portion of skin to determine your body fat measurements, additional features can also improve the product's overall effectiveness and accuracy. Many products come with a guide to help you determine your body fat percentage while others provide you with a carrying case, electronic measuring tools, or additional measuring materials.
There are also digital calipers available that will do all the math for you and simply calculate and present the body fat percentage. Some come with carrying cases or bags, and some don't. If you're just looking for something to use once in a while it's probably not necessary to buy a pair of body fat calipers with a lot of features.
In fact, if you just want to get tested you can go to a gym and have a personal trainer do it for you, either for free or a small fee. But if you're really serious about tracking and changing your body composition, invest in a good pair of skin calipers. A good carrying case will allow you to safely bring your calipers to the gym or friend's house to measure their body fat percentages.
Losing body fat can be difficult and takes a lot of time and discipline, so having a friend as an accountability partner can really help, and what better way to show your friend how serious you are about weight loss than showing up to their house with your very own set of calipers?


Accuracy
The best calipers will always give you accurate measurements so you can accurately track your progress and get to where you want to be!
Although these calipers don't provide the same level of accuracy as a hydrostatic body fat tester, it's still important the body fat caliper you choose will provide you with precise measurements that are as accurate as possible. When looking at accuracy, we also looked at whether or not the caliber is able to take consistent measurements in the same body area.
In order to gauge how accurate and effective a fat caliber we were considering was, we made sure to read through countless reviews to see what people had to say. We also paid close attention to whether or not the users who reported these reviews were using the calipers correctly each and every time.
As we've mentioned before, changing your body composition doesn't happen overnight, but takes time, discipline, the right mindset, and hard work. Having a friend who can also act as an accountability partner can go a long way to helping you achieve your goals, and perhaps most importantly it makes the journey a lot more fun and rewarding.


Ease of Use
We rated each of the fat calipers on our list based on how easy they are to use. Some of you won't find any issues with any of them, but it is safe to say that several of them are much more straightforward than others when it comes to use.
You don't want to be standing around with your friend looking silly trying to figure out your body fat calipers. The formulas used to calculate them are pretty simple but do take a little time to get used to. We recommend googling the Jackson and Pollock method. Yes, Jackson Pollock, like the painter, weird right?
Finally, regardless of whether you live in the United States or Europe, you will want to purchase a product that uses the unit of measurement you prefer and are more comfortable with, otherwise, it will be difficult for you to quickly and easily use your body fat calipers. You can do this by looking carefully at the product page before you buy it.
The information should be listed there. If it isn't you can use the zoom feature to get a closer look at the product in question. Of course, if you order the wrong one it certainly isn't the end of the world. You can simply return or exchange it, or view it as an opportunity to learn about how the rest of the world measures things, which can be very valuable in the long run.
To determine how easy a product is to use we analyzed it to see if it is functional or not, and then we considered reviews from real-world users who were using the calipers to see what they had to say. If average people can easily use something, that's a good sign that it will be easy for you as well.


Value
When we talk about value, we consider more than just price--instead, we compare it to the overall cost to everything it has to offer and evaluate the value from there.
Body fat calipers are an affordable option compared to the more expensive hydrostatic body fat testing you can have done. The products on our list vary when it comes to how affordable they are and we have made sure to include an option for all budgets. The most expensive options on our list are made of extremely high-quality materials and come with sturdy carrying cases.
They are also extremely accurate, easy to use, and are oftentimes the same ones used by professional trainers and nutritionists to help monitor the progress of their clients. As we mentioned before however if you really just want to measure yourself once in a great while or simply out of curiosity, it might be simplest and easiest to go to a local gym and ask if they will measure your body fat percentages.
They'll likely be happy to help, and will probably either do it for free, a small fee, or include it as part of a personal training session. Either way, the most important thing you need to consider when looking at value is number one, that you can afford it and number 2, that the fat caliper you decide to get offers all of the features you need.
Expert Interviews & Opinions
Most Important Criteria
(According to our experts opinion)
Experts Opinion
Editors Opinion
Users Opinion
By Default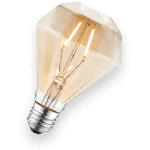 Give it a Try!
Aside from losing weight, you should also take your muscle mass into consideration. You track this by measuring your body fat percentage, which can be done in several ways.
The easiest, most affordable, and convenient of these is with one of the body fat calipers featured on our list.
Start at the gym
If you've never had your body fat percentage measured before and aren't sure if it will be a good part of your goal setting and fitness routine, a good place to start is at your local gym.
Most gyms will be happy to measure you for free or as part of a personal training session. They can also show you how to properly use the calipers, and train you on how to achieve and sustain the right mindset for changing your body composition.
Other Factors to Consider


Durability
We talked a little bit about durability a little earlier when we discussed the materials the fat calipers were made of--after all, what they are made of is really important. However, it is not the only factor to look out for when evaluating the overall durability of the fat calipers. Instead, you need to take several things into consideration to ensure you get a good look at how durable the fat caliper is before you buy.
How it is constructed?
This is important because not all fat calipers are the same. For the most part, many of them are similar--but that does not mean that they will hold up the way you need them to. And, with all of the options available nowadays, there are a lot of fat calipers out there that may look like they are durable but do not actually hold up in the end (don't worry, those did not make our list!)
Take a look at user reviews
One of the best ways to get to know any product before you buy it is to do some research and read some user reviews to make sure you are only considering fat calipers that have already proven to be durable and built to last for real-world users who have had a good experience with the fat caliper. And, if you are a runner, you know how important it is to do this with your running shoes, so make sure to do it here too!


Bottom Line
At the end of the day, there is no single fat caliper that is designed to work for every single person out there--if there was, then we would not have a list of top ten reviews, right?! That being said, you need to remember that just because a product is at the number one spot does not mean that it is the absolute best option for YOU.
Before you even start your research, you need to make a list of needs, preferences, and features that you know you absolutely want or need. Make sure it is made of durable and high-quality materials, offers the features you need, provides you with accurate readings, is easy enough for you to use, and fits your budget.
At the end of the day, even the best fat calipers won't work for you if it does not fit your needs. Make sure you are as picky with your fat calipers as you are with your running shoes--especially if you want to see some serious results and start shredding some fat. Yes, nutrition and exercise matter, but numbers don't lie, and at the end of the day that can be the biggest motivating factor.
Frequently Asked Questions
q:

Can I measure my body fat with a non-skinfold measuring caliper?

a:

It is technically possible to measure your body fat with a hardware caliper that isn't intended to measure your body fat. However, doing so is not recommended and it will be highly uncomfortable to do. Aka it'll hurt really bad.
q:

What formula should I use to determine my body fat percentage?

a:

There are several formulas you can use to determine your body fat percentage–the most common method is the Jackson & Pollock method which involves inputting measurements from 7 different parts of your body. If your caliper comes with a guide follow their suggested formula, otherwise, you can find the right formula for you by searching online or talking to a medical professional.
q:

What areas of my body should I measure my body fat at?

a:

This will depend on the formula you are using, which uses anywhere from 4 to 12 different points on the body. The most popular method, Jackson & Pollock, measures seven points: your chest area, your abdominal area, your thigh, your tricep, your subscapular area, your suprailiac area, and your midaxillary area.
q:

What is a healthy body fat percentage to have?

a:

What constitutes a healthy body fat percentage varies from person to person–with your age and gender playing a big role in determining whether or not a certain level is considered healthy or unhealthy. For young men, anything between 5% to 25% is considered healthy, with anything above 25% being considered obese.

Young women, on the other hand, should stay between 10%-30%. As we age these numbers increase with men having a healthy range extend to 35% and women to 37%. But no matter where you are starting out, the best body fat calipers will definitely help you reach your goal if you work diligently!
Subscribe to our newsletters