10 Best Body Fat Calipers Tested & Fully Reviewed
last updated
Feb 23, 2019
Running is one of the best cardio workouts you can do to promote weight loss and improve your overall health. However, weight loss isn't the only factor you should take into account when engaging in physical activity and trying to improve your health.
Body fat calipers allow you to measure your
body fat percentage
by pinching the skin in different locations and plugging those number into a formula that will help you determine your total body fat percentage. With all of the options available, we know how difficult it can be to narrow down your choices. So, we compiled a list of the top 10 best body fat calipers so you don't have to! We hope it helps you find a great pair of calipers to help you keep track of your health and fitness progress.
In a Hurry? The test winner after 11 hrs of research

Baseline
Why is it better?
Durable
Lightweight
Floating tips for accuracy
Padded case
• Comes with instructions, tables, and charts
In a
Hurry? Editors choice:

Test Winner: Baseline

8
Researched Sources
1500
Reviews Considered
11
Hours Researching
10
Products Evaluated
Materials
Features
Accuracy
Ease of Use
Value
By Default
In Depth Review Top 10
Baseline
Go Fit
Lift Heavy Fitness
Accu-Measure
Lange
Digital LCD Caliper Analyzer
Care Touch
Sequoia Fitness TrimCal 4000
Brown and Sharpe IP40
Frankford Arsenal
Table of contents
Criteria Used for Evaluation
Frequently Asked Questions
Sources
Top 10 Picks



Durable
Lightweight
Floating tips for accuracy
Padded case
• Comes with instructions, tables, and charts
This caliper is a higher quality and pricier option. However, it is highly durable and comes with several additional features we know you will enjoy.
Read more
Construction
This caliper is made of aluminum and is extremely lightweight. They also feature "floating tips" for comfortable, accurate, and precise measurements.
Features
As previously mentioned, these calipers feature folding tips that allow for more accurate and precise measurements. It also comes with a padded case as well as detailed instructions, tables, and charts.
Accuracy
The measurements this caliper provides are easy to read and highly accurate.
Affordability
This one is pricier than other options, but it is well worth the investment if you can afford it and comes with lots of additional features.
Popularity
This one is pretty popular and comes highly recommended



Affordable
Accurate
Easy to use
Lightweight
Affordable
Portable
3 site measurements
No additional features
Not as durable as other calibers
These calipers are affordable, accurate, and easy to use. They are a great option for those of you looking to easily keep track of your body fat without having to spend much.
Read more
Construction
This caliper is lightweight, portable, and able to measure up to 60mm in thickness.
Features
This caliper can measure up to 60mm in thickness and comes with charts to refer to when making your measurements. It also has an accuracy lever to provide you with accurate and precise results. It is simple to use and requires measurements from 3 different sites and is a great option to track your weight loss and fitness goals.
Accuracy
This caliper has an accuracy lever to provide you with both precise and accurate measurements each time.
Affordability
It is highly affordable and provides accurate measurements.
Popularity
This one comes highly rated and highly recommended by many users who personally use it themselves.



Affordable
Lightweight
Easy to use
One year warranty
Comes with downloadable charts to track progress
Not as durable as other options
The Lift Heavy Fitness body fat calibers are the best budget-friendly calibers out there. They come with many additional features that will help you reach your weight loss goals.
Read more
Construction
This caliper is lightweight and really easy to use.
Features
It comes with a downloadable weekly tracking chart and a one year warranty.
Accuracy
This one is accurate and precise and comes with downloadable charts to track your progress.
Affordability
This caliper is highly affordable and comes with a one year warranty.
Popularity
This product comes highly reviewed by many customers and is highly rated all around.



Accu-Measure is one of the most recognizable and universally praised manufacturers of fitness accessories around. They are well known for creating high-quality products, such as this portable body fat caliper. Although there aren't any gimmicks or extra features, this measuring tool is still highly praised.
Read more
Construction
The overall construction of this caliper is a departure from the standard gun-like design, instead opting for something closer to a protractor. However, despite being made of lighter materials and featuring an unconventional style, these are still fully capable of taking accurate measurements.
Features
This is a fairly bare-bones model, without a lot of gimmicks or add-ons to sell it further. One aspect that can be considered as a feature is the lightweight and highly portable design, which enables this measuring tool to be transported easily and without any hassle.
Accuracy
With the aid of an instructional booklet included with every order, this caliper is able to take consistently accurate body fat measurements. Additionally, a small click can be heard when pinching skinfolds, helping to remove the possibility of human error.
Affordability
It makes sense that this product costs so little since it's essentially two long pieces of plastic connected by a hinge at one end. However, don't let its modest price fool you. This is still a very useful and accurate tool. Considering just how competently this caliper is designed and manufactured, the low cost is a steal.
Popularity
As is standard with any inexpensive fitness product sold online, hundreds of individuals have purchased these calipers and left their reviews online. The general opinion regarding this product seems to be that it delivers consistent results, while not necessarily the most accurate.



Excellent build quality
Bonus calibration block
Terrific accuracy
The Lange line of body fat calipers come highly recommended by fitness enthusiasts and medical professionals alike. Their praises are mostly due to the high quality found in their construction and accuracy, but this sadly doesn't seem to translate into their popularity among the general public.
Read more
Construction
One of the reasons why serious fitness freaks swear by the Lange brand of skinfold caliper is the sturdiness and high quality of its construction. No expense has been spared in the manufacturing of this device, which even includes a protective case. If it is taken care of properly, you can expect this measuring tool to last decades without degradation.
Features
There really isn't anything particularly noteworthy that Lange includes with this product as an extra feature. The overall quality of the core product speaks for itself. However, there are a few extra things added to this caliper's package that can be beneficial. This includes a protective case and a calibration block to improve its accuracy.
Accuracy
Speaking of accuracy, this is the biggest selling point for this particular brand of body fat caliper. Thanks to the included calibration block, it's easy to ensure that the readings you are taking are precise, removing any possibility of error on behalf of the machine.
Affordability
While the construction and accuracy of this body fat caliper is impressive, it comes at a significant cost. The price for this measuring tool is ridiculously high, making it only appealing to the most dedicated fitness freaks. It's an unfortunate middle ground this caliper falls into, since casual exercise enthusiasts can be satisfied with cheaper alternatives, and serious trainers can pay a slight margin more for even more impressive measuring instruments.
Popularity
Although the overwhelming majority of customers who have purchased this skinfold caliper have stated it was worth the purchase, the total amount of verified customers is low. This is most likely because of the plethora of cheaper alternatives, and isn't necessarily indicative of any shortcomings from the product itself.
6

. Digital LCD Caliper Analyzer



Highly portable
Multiple measurement settings
Extremely affordable
Sometimes you don't want to drop a few hundred dollars on a piece of plastic that pinches your skin. In order to accommodate the needs of this particular demographic, this digital LCD caliper analyzer was made, offering an affordable and portable measuring tool for the common man.
Read more
Construction
Some nice aspects of this measuring tool is its digital display, which can tell you specific skinfold measurements, and its very small size, which makes it highly portable. This results in an excellent piece of equipment you can fit in your gym back if you want to check your progress after a workout session.
Features
When measuring your bodyfat, the digital display can switch the measurement between inches and millimeters. That's about the only special feature you get with this device; there's nothing additional that really sells it more than its portability and digital display.
Accuracy
You simply aren't going to get the same level of accuracy with this digital caliper that you would get with a decent analog caliper. Thanks to its inferior build quality there simply isn't a guarantee that you will get consistent readings if you use this device. However, if you're just looking to track changes in skinfolds and aren't concerned with the exact measurements, this product can suffice.
Affordability
Because this is one of the most inexpensive skinfold calipers available for purchase, a lot of the shortcomings this caliper has can be forgiven. It will never replace a more sturdy and accurate full-size caliper, but its low cost makes it terrific for casual gym goers wanting to track their progress.
Popularity
Although this caliper's extremely low price and high portability factor make it appealing to many, it's difficult to find customer reviews for this product online. It may be because it's a generic product that is resold by multiple vendors. However, some reviews have been left on a few websites that say the item ships in working condition and can be a bit difficult to use at first.



Low cost
Bonus features
Interesting construction
Care Touch has released a skinfold caliper that is geared to easy use and high versatility. An interesting style and bonus measuring tape help to provide multiple approaches to measuring your body, and a helpful chart is included for the inexperienced.
Read more
Construction
This caliper is made entirely of plastic, which means that it is less durable than other calipers containing metal components. Couple that with its unique design and you have a much more fragile caliper that will require careful handling. On the bright side, the included measuring tape is fairly durable and has a protective container.
Features
The main draw of this caliper set that sets it apart from other products is the inclusion of measuring tape. This can help to determine other measurements besides basic body fat readings, which helps to further set these calipers apart. However, there are still other brands that bring more to the table.
Accuracy
Although the lack of a spring-loaded arm or electronic reader can detract slightly from the overall accuracy of this caliber, the additional measuring tape can help offset this setback. Using it in conjunction with the caliper and bonus measuring chart, a decent level of accuracy should be possible.
Affordability
Considering how much product you get for the price, this caliper set is a terrific deal. The caliper and measuring tape are a fraction of the cost that you would have to pay for many other brands, further reinforcing its value. However, you ultimately get what you pay for, with a less accurate and more fragile product.
Popularity
Due to its low cost and bonus accessories, it's no surprise that so many customers have taken the plunge on this caliper. However, while the majority of reviews left online are positive, there is a significant minority who have expressed disappointment with the fragility and inaccuracy of this product.
8

. Sequoia Fitness TrimCal 4000



Inexpensive
Comfortable
Decent accuracy
Since it is designed for the sole purpose of measuring body fat, this skinfold caliper from Sequoia is terrific at accomplishing it purpose. The instruction manual that is included in the package will help you figure out what to do and the spring-loaded arm will ensure all readings are accurate.
Read more
Construction
Being constructed primarily of plastic, these calipers are comfortable when measuring skinfolds but not quite as durable as more serious models that predominately use metal for their build. The addition of a spring on the arm helps to maintain accurate measurements without the need for any sort of digital apparatus.
Features
There aren't many additional features that come with these skinfold calipers. The design is spartan in nature, being intended only for taking body fat measurements. For this reason, customers may be turned off by the lack of calibration tools or carrying cases, but the attached instruction booklet will help them understand the sole purpose for this tool.
Accuracy
If measurements are taken with the aid of the included instruction booklet, they should be consistently accurate. The spring-loaded arm used to take these measurements helps in this regard, and many customers have remarked that they are satisfied with their results when using it.
Affordability
Due to the lack of any frills or gimmicks, these calipers are highly affordable. However, shrewd shoppers can find a few different products that are even less expensive than these, with a minimal loss in accuracy or features. Regardless, the price for these calipers is justified and a very good value.
Popularity
With a low price and recognizable brand name, many people have purchased these Sequoia calipers and left reviews. Out of the aggregate reviews left online, the vast majority have been positive, with customers praising the accuracy and sturdiness of this model. One minor complaint is that this measuring tool isn't ambidextrous, meaning left-handed individuals will have a tougher time making measurements.



Very accurate
Excellent durability
High versatility
Not intended for skinfold measuring
These high-end calipers from Brown and Sharpe are designed to offer highly precise width measurements that are accurate within a fraction of a fraction of an inch. For these purposes, the IP40 digital calipers are an excellent choice, especially for use in measuring things besides body fat. However, the fact that these aren't intended for skinfold measurements make them less appealing for this purpose.
Read more
Construction
Brown and Sharpe are well known for their extremely well-made measuring tools, and this caliper doesn't fall far from that tree. Stainless steel construction ensures that this tool is highly durable and resistant to spills. Unfortunately, these calipers weren't designed with the intention of being used for skinfold measurements, so the points used for making these measurements are very uncomfortable.
Features
In addition to a highly precise electronic measuring system, this high-end caliper has the ability to sync wirelessly with other measuring tools. A thumb wheel allows for meticulous adjustments in a convenient and comfortable way, and the placement of analog measurements along the side of the caliper offers a greater degree of accuracy.
Accuracy
In order to provide a highly accurate measurement every time, the Brown and Sharpe IP40 has both analog and electronic measuring tools. The LCD screen on the front provides readings that are accurate to three-thousandths of a millimeter, and the ruler-like markings along the side offer a failsafe and second opinion.
Affordability
This is a high-end measuring tool with a price to match. The value gained from this investment is certainly present, considering the very high build quality and precision. However, considering that these calipers aren't even intended for use in taking body fat measurements, this higher price tag can be unjustified for individuals looking to only use calipers in this way. Because of that, these are only really affordable to individuals who want a caliper for other purposes in addition to skinfold measurements.
Popularity
Due to its highly specific purposes and high price tag, there aren't very many customer reviews for this Brown and Sharpe product. However, those who have left feedback are very pleased with their product, admiring its durability and precision. One customer stated that they appreciate the accuracy of this electronic caliper despite the fact that they usually prefer the analog variety, which is a real testament to its quality.



Highly accurate
Very affordable
Decent quality
Frankford have designed an excellent set of measuring calipers that are both highly affordable and packed with appealing features. It certainly shouldn't be your first choice for making skinfold measurements, but the level of accuracy offered with this product can certainly provide that service.
Read more
Construction
One important thing to note about this set is that it wasn't designed for use as a bodyfat caliper. Instead, this is a standard measuring caliper for use in construction and design. Because of this, you can expect a high level of build quality but also a high level of discomfort when pinching your skin to take measurements.
Features
In order to provide highly precise measurements, the Frankford Arsenal Electronic Caliper comes with features for this purpose. The electronic screen that displays measurements can be switched between imperial and metric readings, and a protective case will prevent damage that can throw off its calibration.
Accuracy
Being designed to measure width for the purposes of engineering and design, these calipers are accurate to within one one-thousandth of an inch. This means that so long as you are able to measure the same spot every time, you will receive a consistent and highly accurate body fat measurement.
Affordability
Although there are a few cheaper calipers on the market, the amount of features and level of build quality offered by this set more than justifies the slight price boost. These calipers can also be used for taking measurements other than body fat, which adds to the overall value.
Popularity
Many customers have purchased these calipers and left reviews singing its praises. Some common compliments regarding the Frankford Arsenal is that it can deliver consistently accurate measurements and how simple it is to use. However, no one has mentioned their experience using it to measure body fat.
Criteria Used for Evaluation
Expert Interviews & Opinions
Most Important Criteria
(According to our experts opinion)
Experts Opinion
Editors Opinion
Users Opinion
By Default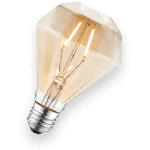 Give it a Try!
Aside from losing weight, you should also take your muscle mass into consideration. You track this by measuring your body fat percentage, which can be done in several ways. The easiest, most affordable, and convenient of these is with one of the body fat calipers featured on our list.
Start at the gym
If you've never had your body fat percentage measured before and aren't sure if it will be a good part of your goal setting and fitness routine, a good place to start is at your local gym. Most gyms will be happy to measure you for free or as part of a personal training session. They can also show you how to properly use the calipers, and train you on how to achieve and sustain the right mindset for changing your body composition.
Frequently Asked Questions
q:

Can I measure my body fat with a non-skinfold measuring caliper?

a:

It is technically possible to measure your body fat with a hardware caliper that isn't intended to measure your body fat. However, doing so is not recommended and it will be highly uncomfortable to do. Aka it'll hurt really bad.
q:

Can I measure my body fat without a caliper?

a:

This is possible, however, it will not be as accurate.
q:

Do I need a partner to measure my body with a caliper?

a:

While you can do it yourself, it will be more difficult to do so. It is also recommended you have a friend or medical professional assist with the measurement process so the right spots on your body are properly measured.
q:

What formula should I use to determine my body fat percentage?

a:

There are several formulas you can use to determine your body fat percentage–the most common method is the Jackson & Pollock method which involves inputting measurements from 7 different parts of your body. If your caliper comes with a guide follow their suggested formula, otherwise, you can find the right formula for you by searching online or talking to a medical professional.
q:

How many places on my body should I measure with a caliper?

a:

This will depend on the formula you are using, which uses anywhere from 4 to 12 different points on the body. The most popular method, Jackson & Pollock, measures seven points: your chest area, your abdominal area, your thigh, your tricep, your subscapular area, your suprailiac area, and your midaxillary area.
q:

What is a healthy body fat percentage to have?

a:

What constitutes a healthy body fat percentage varies from person to person–with your age and gender playing a big role in determining whether or not a certain level is considered healthy or unhealthy. For young men, anything between 5% to 25% is considered healthy, with anything above 25% being considered obese. Young women, on the other hand, should stay between 10%-30%. As we age these numbers increase with men having a healthy range extend to 35% and women to 37%.
Subscribe to our newsletters