20 Best Cardio Machines for Home Use Fully Reviewed
last updated:
May 05, 2020
If you are on the hunt for the best home cardio machines, then you have come to the right place! Here we will go over the best selections currently available on the market along with their Pros and Cons and what to look for before making your purchase.
Here we feature more than just treadmills, so if you only want to check out the best treadmills then take a look
here
. Instead, we made sure to include different types of cardio machines—from treadmills and rowers to assault bikes and step machines
Nowadays there are a ton of selections to choose from it comes to the top cardio machines, so find the best of the best can be difficult to do. We rated each of our selections based on effectiveness, use, size, value, and ease of use.
Enjoy our top picks!
In a Hurry? The test winner after 12 hrs of research

Concept2 Model D Indoor Rowing Machine
Why is it better?
Low-impact
Full body engagement
Easy to store
Sophisticated monitor
In a
Hurry? Editors choice:

Test Winner: Concept2 Model D Indoor Rowing Machine

2
Researched Sources
1.3K
Reviews Considered
12
Hours Researching
20
Products Evaluated
Effectiveness
Use
Size
Value
Ease of Use
By Default
Best Cardio Equipment For Your Home Gym
Criteria Used for Evaluation


Effectiveness
Investing in a cardio machine that is effective and helps you reach your goals should be a the top of the list, which is why we made sure to put it at the top of our list to ensure that we provide you with the best cardio workout machines out there.
Probably the baseline criteria for this list is the effectiveness of the machines. Whether this is your first piece of equipment or you are adding to an established home gym, it's common sense that the effectiveness of a machine is one of its most important aspects. You will want a machine that is capable of producing results, no question.
In order to fully assess how effective each of the machines we chose to feature on our list, we made sure to take a look at countless user reviews before we decided to place them on our list of reviews. Sometimes you don't know how effective a product is until you put it to the test, which is why we take a look at real-world user reviews.
All in all, you need to make sure you invest in a cardio machine that will work for you and help you effectively reach your goals--whether it is to lose weight, run faster, or improve your overall athletic performance. Make sure you put your preferences and needs into consideration to ensure you get something that works for you.


Use
The cardio equipment you invest in should be something you look forward to using every time you want to get some cardio in. We rated our choices on the types of exercises you can do with each machine.
It is important to consider what each home cardio machine is ideally suited for. Each machine will help raise your heart rateto keep you in great cardiovascular shape, but it can also help you strengthen and tone certain muscle areas. Some machines are ideally suited to replace your outdoor runs and others are best for working different muscles in cross-training to complement your regular running schedule.
We looked for options that cover a wide spectrum of needs--so there should be an option on our list for everyone no matter who you are. As you can see we included everything from treadmills and rowers to skiers and walkers. So, if there is a specific type of exercise you prefer, then we got you covered.
At the end of the day, you want to make sure you get something you enjoy using--after all, if you are working out inside and getting your cardio in rain or shine you might as well do something you enjoy. The cardio machine for home use should also be straight to the point and offer the versatility you need (or don't need).


Size
Before you buy, make sure your cardio workout machine fits in your space--the last thing you want is to end up with something that's way too big and in the way.
One of the first ways something is innovated is through making it more compact. Exercise machines used to be much more cumbersome and bulky, but now most companies have developed more compact and easy to store options. A lot of them are also much more portable today then they were back in the day.
The portable options allow you to easily move them around when you need to. If you get something that folds up, you will be able to easily store it or move it out of the way when you have guests over. The lighter options are also less bulky and easier to set up when--so if it's just you then you will love these.
Last but not least, if you realize you don't have the space for the machine on our list that you truly want, try and consider the smaller or lighter options that are not at the top of your list. If you don't plan on moving to a place where you have space anytime soon and don't want to give your cardio routine, then you may have to compromise with yourself.


Value
Value is not just about money, so make sure to take everything into account before deciding whether or not the investment is worth it.
Cardio equipment is an investment. Keeping that in mind, the machines on this list aren't the cheapest or the most expensive, but the cardio machines for home use that give the most bang for the buck. However, we did make sure to include options for everyone--no matter what your budget is--so if you want to spend a pretty penny you certainly can if you want to.
To determine the overall value of the treadmills featured on our list of reviews, we made sure to look at all of the features they had to offer. This is important because we don't want our readers to overpay for something that they don't need. If you know you need something that is jam-packed with features that's fine but stay away from those models if you don't need them.
At the end of the day, the most important thing is to ensure you invest in a home cardio machine that works for you. It should definitely fit your budget and should turn out to be a great long term investment. Remember, just because something is the most expensive option on our list, does not mean it's the best so stick with your main needs and preferences before you buy.


Ease of Use
Ease of use one of the most important factors to consider because no one wants home cardio equipment that is difficult to use or get used to.
The convenience of a gym comes partly from having staff available to assist and advise you on your workout. It is unlikely you will have such expertise on hand at home. This is why we believe having easy to use machines is essential, so you won't end up with a machine that will worry or intimidate you.
Before you buy, take a look at product reviews to see what real-world users have to say about the cardio machines you are considering. Sometimes the best way to see how easy to use a machine can be is by putting it to the test and seeing what other people have to say. This is especially important for those of you who want something jam-packed with features.
If you are tech-savvy you probably won't have a problem with any of the machines on our list. On the other hand, if you aren't super techy, some of these may have a bit of a learning curve because of all of the features and connectivity options they have to offer. Stick to what you need and what you know you can use and you should be fine.
Expert Interviews & Opinions
Most Important Criteria
(According to our experts opinion)
Experts Opinion
Editors Opinion
Users Opinion
By Default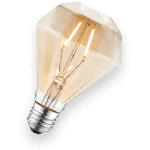 Great for injuries
Using equipment at home vs the real thing can work wonders for those of us who have specific injuries and low-impact sports needs.
Price over time
Gyms and athletic clubs can be very expensive, even though you may have sticker shock from a one-time machine purchase. Over time, with routine maintenance, you can definitely save money.
iFit
Working out from home can be a real struggle, for more reasons than one. If you need the motivation of working out with teams of trainers that push you past your limit, you may want to invest in iFit! This subscription app is compatible with most Bluetooth devices and crafts workouts for your personal needs. Plus, it puts you in contact with a community of new friends to help keep you accountable and motivated.
Other Factors to Consider


Responsiveness
Every runner varies on their preferred exercise tempo. Some people live for the high-intensity workouts such as CrossFit or HIIT that leave you in a sweaty heap on the floor. Others are looking for a steadier tempo to raise their heart rate and stay in shape. It is important to consider where on this spectrum you fall.
If you really hate to go anaerobic, an assault bike may not be the best option for you. Just as those who thrive on high-intensity work may not be satisfied by an elliptical. Those who like to go hard one day and nice and steady the next may look into a more versatile machine such as a treadmill or spin bike.
At the end of the day, you know yourself best. If you don't have any experience with using a cardio machine, then you need to make sure you get something that works with you and not against you. So, no matter what you get, you need to make sure you invest in a machine that is responsive to your every movement.


Application
Consider what you are looking for in a cardio machine for home use and how you plan to incorporate it into your exercise routine. Machines such as a rower, assault bike, or vertical climber engage different muscles than running. These machines serve as great additions to a runner's workout schedule and can be valuable options for cross-training.
Other options, such as the treadmill and elliptical, simulate the running motion and are more appropriate for supplementing runs when you cannot make it outside or are injured. When considering the purpose you may also think about how often you will use this machine. The price of these machines correlates with durability and sophistication.
So, while every machine on this list is high quality, some are going to be more durable and can take more punishment than others. If you plan to exercise regularly at high intensity, you may consider investing in a higher-end model. However, if you plan to use this machine more moderately, save some money by opting for a simpler machine.


Safety Hazards
At the end of the day, you need to make sure you prevent injury and ensure you get a home cardio machine that will prevent injury and help you recover from any injuries you may be dealing with. When we took a look at the safety hazards of each of our selections we made sure to dig deep and make sure no consistent injury.
Injury recovery
At home cardio machines can provide an excellent break from running when recovering from an injury. However, some machines may be better than others for certain types of pain. For example, if you have knee pain, avoid the treadmill and those with back pain may want to avoid the rower machine. If you are having consistent pain, talk with your doctor about what machine would work best for you.
Emergency stop system
Make sure you take a look at how the these machines are stopped and how the emergency system works. In the case of an emergency, you need to ensure you invest in a system that will quickly and safely stop when you need it to. At the end of the day, it's important to watch out for your own safety and get something will work effectively for you.
Frequently Asked Questions
q:

What is the best cardio workout machine if I want to lose weight?

a:

As far as burning calories, any of these machines will work well. Machines that engage more muscles in the body will burn more calories than those who don't. Ultimately, the best machine for weight loss will be the one that you use most regularly.
q:

I suffer from shin splints, other than a treadmill what type of cardio machine can I use?

a:

If you are tired of dealing with shin splints or if you are more prone to them when you run on a treadmill, then you will want to consider investing in a rower or a bike. These cardio machines minimize the weight put on your legs so they reduce strain and minimize common injuries, like shin splints.
q:

Can I set up these home cardio machines up by myself?

a:

In a word, yes! While you may want another person there to help, all of these machines either come complete without needing to be assembled or require simple assembly and come with clear instructions. Gone are the days of overcomplicated and bulky machines!

These companies all know that nowadays customers expect simple assembly (if there is any at all), and will choose another option if their machine seems like it will be difficult to assemble.
q:

Any suggestions on keeping myself motivated?

a:

We understand where you're coming from! Most of us have purchased something in the past that ended up just sitting around gathering dust. All of the machines on our list of the best cardio machines for home use are really easy and enjoyable to use, which will help keep you motivated. We also recommend putting the machine somewhere you will see it often to help motivate you.

Finally, we suggest rewarding yourself for your workout: watch a favorite show while working out, or get caught up on a favorite audiobook. By doing something you enjoy while working out, you'll be much more likely to use your machine, and will build a great at-home workout habit! And, of course, investing in the best cardio equipment will definitely get you on the right path!
Subscribe to our newsletters