10 Best Cardio Machines Fully Reviewed
last updated
Apr 25, 2019
As the weather cools, exercising outside becomes more and more of a challenge and you may need to find an alternative. Gym memberships can be a good choice, but there may not be a
gym
nearby, or you may just like the convenience of being able to work out at home.
We've compiled a list of the best cardio machines that can help you get a great workout in the comfort of your own home.  From compact Stairmasters to
rowers
, and bikes, there are a ton of options in a wide variety of styles, and our top 10 list is here to help you make the best choice for you.
In a Hurry? The test winner after 12 hrs of research

Concept2 Model D Indoor Rowing Machine
Why is it better?
Low-impact
Full body engagement
Easy to store
Sophisticated monitor
In a
Hurry? Editors choice:

Test Winner: Concept2 Model D Indoor Rowing Machine

13
Researched Sources
1187
Reviews Considered
12
Hours Researching
13
Products Evaluated
Effectiveness
Use
Size
Value
Ease of Use
By Default
Our Top 10 Cardio Machines
1

. Concept2 Model D Indoor Rowing Machine



Low-impact
Full body engagement
Easy to store
Sophisticated monitor
Rowing machines provide a challenging and an effective full body workout with very low impact. All these qualities make this an excellent cross-training option for runners. Consider this an investment for high quality, sturdy design. This sophisticated monitor with data monitoring and motivational programming sets this top of the line machine apart from the rest.
Read more
Effectiveness:
Rowing provides a very effective full body workout. This machine is designed to move smoothly and closely mimics the motion of rowing in a boat. The user controls the speed and resistance so even a short period of hard work can lead to noticeable full-body results.
Best use:
This low impact machine works the entire body and is great for cross-training or keeping you in cardiovascular shape when you cannot get out to run.

Ease of Use:
Adjustable footrests and ergonomic handles make this machine easy to customize for maximum comfort during exercise. Users love the user-friendly Performance Monitor 5 that tracks data for each row. Additionally, this machine is compatible with RowPro Software to help you get even more out of your workout. Finally, the flywheel and adjustable damper let you control resistance and keeps the machine's noise level down to that of a fan.
Safety:
Rowing does require some instruction and practice to learn proper form. However, after some practice, this machine is very safe and has few risks for injury.
Impact:
The rowing motion has a very low impact and is a great option for those who need to give their joints a break.
Size:
The machine itself is long and skinny with wheels at the front to move it easily into position. This rower also features a convenient quick-release frame lock which separates the machine into two easy-to-store parts with no tools and little effort.
Value:
The higher price tag is the only real downfall of this piece of equipment. However, this quality machine is built to last and is a justifiable investment for your fitness.
2

. LifeCORE Fitness Assault Air Bike



Challenging full body workout
Comprehensive computer screen
Motivational programs
High quality durable design
Price
Some find the seat uncomfortable
A staple of CrossFit and HIIT workouts, assault bikes provide a tough full-body workout with little impact. The air resistance from the fan builds as you pedal creating more resistance the harder you work. This challenging aspect makes it difficult not to get a great workout regardless of how fast you go. Users prefer this particular model for the sturdy build and quiet fan.
Read more
Effectiveness:
Unlike other exercise bikes, the Air Bike engages your arms as well as your legs for a full upper and lower body workout. The Assault bike utilizes air resistance that builds as you pedal. So, the harder you work the more resistance you are met with.
Best use:
As you can imagine this is not a great piece for coasting or zoning out while you clock your 30 minutes of cardio. Whether you keep it steady at a target heart rate or are sprinting for a high-intensity workout, you will be sweating within minutes of climbing on this bike. This hardcore but low impact piece of equipment is great for tough cross-training.
Ease of use:
The comprehensive computer screen shows distance, time, speed, RPM, watts, and calories as well as motivational programs. The seat is adjustable up and down as well as forward and back for a more comfortable fit. Some users do find it uncomfortable for long workouts, however, it does not seem to be a deal breaker. Those who really do not like it solve the issue easily by adding an extra pad or replacing the seat entirely.
Safety:
Some care may be required when mounting and dismounting this bike but the stable design poses little risk for falling or slipping off.
Impact:
There is a very little impact when seated on the bike and slightly more if you choose to stand on the pedals. This is still an improvement on the beating your joints take from regular running on pavement.
Size:
This bike takes up less space than the typical treadmill or elliptical and does feature some front wheels to roll it in and out of storage. However, there are no collapsable features.
Value:
The price is a bit higher than others on the market but users feel the durable design and quiet fan make the cost easy to justify.
3

. Weslo Cadence G 5.9 Treadmill



Easy to store
Comfortable running 
Keeps you running through the winter
Small size
275 lb weight limit
This space-saving treadmill is perfect for the home thanks to its folding design. It features a two-position incline and has good cushioning for your comfort. It's also one of the few treadmills that aren't going to break your bank when you purchase it. You'll love the six personal trainer workouts, too.
Read more
Effectiveness:
The treadmill is an effective replacement for running or jogging outside. It features six personal trainer workouts and a 2-position manual incline so that you can push yourself as hard or as little as you want. Each workout is designed by a personal trainer who has been certified so that you can get more out of your workout.
Best use:
It is best used indoors when it's too hot, cold, or rainy to run outside.
Ease of use:
This treadmill is very simple to use thanks to its blue-tinted LCD with priority display. You can track your workout speed, distance, and calories so that you can check on your progress throughout your entire workout. It also monitors your heart rate. When you're done, it simply folds up with just a lifting motion.
Safety:
Treadmills can be a bit risky so this may not be the best option for the clumsy or easily distracted. This particular machine does have an emergency stop key you can clip to your shirt. It also has handles for gripping as you run.
Impact:
Running on a treadmill does have some more impact on your joints than many other machines. However, the treadmill belt is specially designed with a layer of cushioning for the best stride impact absorption.
Size:
This treadmill is smaller than your typical gym treadmill. The small size, collapsible design, and wheels make this machine easy for storing out of the way. Some users do feel that the size is a bit too small. However, most feel it is adequate for getting in comfortable strides.
Value:
This is a great option for runners on a budget as it is a fraction of the cost of higher-end machines.
4

. EFITMENT Elliptical Machine



Easy to assemble
Provides thorough workout
Adaptable to different workout conditions
High quality
Easy to use computer monitor
Safe and sturdy
Easy to assemble
Provides thorough workout
Adaptable to different workout conditions
Range of motion takes getting used to
Monitor isn't the best
This small and affordable elliptical is perfect for home use. If your joints are too sore or the weather is just not cooperating, this is a great option to replace a run.
Read more
Effectiveness:
Many studies show that low-impact elliptical machines have the potential to raise heart rate and burn calories just as well as running. Some critics note that the movement on an elliptical is restricted and unnatural, making it less effective. It is also easier to slack off on an elliptical than on some of the other machines mentioned. However, this machine does engage the upper body and comes with 8 resistance settings and a monitor to help you meet your goals.
Best use:
An elliptical is a great option for getting in some cardio when your joints are hurting.
Ease of use:
This machine is easy to use properly with little learning required. The computer is simple to understand and operate.
Safety:
This elliptical has a stable build to ensure safe usage.
Impact:
Elliptical training relieves much of the impact of typical running and will not add additional stress to your joints.
Size:
This model has a smaller footprint than most and is designed to take up less space in the home. It also has wheels to make it easier to move into and out of storage.
Value:
The price is relatively inexpensive for this high quality and durable machine. It is a fraction of the cost of full-sized gym ellipticals.
5

. . Stamina X Air Rowing Machine



Less expensive
Full body workout
Low impact
Compact and mobile
Louder fan and belt
Simple monitor
Not ready to invest in the top of the line Concept2 Rower? This is a solid and more affordable option for easing your way into the very effective full body workout provided by a rowing machine. The computer is a bit more basic and the belt is slightly louder but this machine is a great value for the cost and provides the same great workout.
Read more
Effectiveness:
Rowing is a great option for full-body, low-impact cardio. It is a tough and very effective method of cross-training and this model is basic but completely sufficient to give you a good workout.
Best use:
This option is best for entry-level rowers. The machine and computer are more basic than the Concept2 rower but you will still get an effective full-body workout.
Ease of Use:
Again, there may be a learning curve when beginning rowing. However, the simplistic design and computer are easy to use.
Safety:
With attention to proper form, there are not many risks to using this machine.
Impact:
Rowing is a very low impact making it a great exercise to strengthen muscles without stressing joints.
Size:
This model folds in two for compact storage and featured front wheels allow easy mobility.
Value:
At less than half of the price of the Concept2 this is a great option for a home cardio machine. Most users agree this rower has great quality for the price.



Lower price tag
Challenging full body workout
Easy to store
Low impact
A more affordable alternative to the Assault Bike. The design and monitor of this Fan Bike are more basic but it uses the same air resistance to create tough workouts at a fraction of the price.
Read more
Effectiveness:
The simpler design of this Air Bike provides the same tough, full body workout as the higher-end models.
Best use:
This is a great option for anyone new to resistance biking or those who do not see themselves using it regularly. The simpler monitor and slightly less durable design is perfect for beginners but may not hold up to the harsh punishment of frequent tough workouts.
Ease of use:
This bike is easy to use and features a simple monitor to track speed, time, distance, and calories. The seat and handles are adjustable for a comfortable ride but the fan cannot be adjusted to change resistance.
Safety:
This is a low risk machine.
Impact:
Fan bikes are a great low impact exercise for cross-training.
Size:
The fan on this bike is slightly smaller than the Concept2 Assault bike. It does fold in half and has wheels for easy storage.
Value:
Great value for the price! This bike is easy to use for challenging workouts for less than half the price of higher end models.
7

. Maxi Climber Vertical Climber



Great for muscle toning
Compact
Quiet
Easy to use
Engages upper and lower body
Inexpensive
The vertical climber is a great core and cardio workout for some lower intensity cross-training. There is no added resistance or challenge so you get in what you put out. However, this more affordable machine does engage the upper and lower body for an effective workout.
Read more
Effectiveness:
The Maxi Climber engages the upper and lower body for an effective full body workout. Unlike the Assault bike, it does not challenge the user with increased resistance so you need to push yourself on this machine.
Best use:
This is a great option for lower intensity cross training with muscle toning. It will certainly get your heart rate up but the climbing motion will provide a nice burn for muscles throughout your body.
Ease of use:
This climber is easy to use and the ergonomic handles and adjustable height are easy to customize. With an automated timer, you can track your workouts and the quiet nature makes it great for using while watching TV. The pedals are spiked so shoes are required even when at home.
Safety:
This machine is very safe to use. Some users note a bit of movement with climbing but none feel at risk of tipping over or falling off.
Impact:
This machine does put more weight in the legs than some others listed but it is still relatively low impact.
Size:
The climber is fairly small in size and folds for easy storage.
Value:
This is fairly inexpensive for any cardio machine.



Easy to assemble 
Provides thorough workout
Adaptable to different workout conditions
Light and mobile
Monitors performance
Wall mount and stand options
May require maintenance in long-term
The Concept2 SkiErg is a bit of a unique cardio machine, simulating the challenge of skiing. The solid construction and ergonomic design of the SkiErg make it a smooth machine in both appearance and use. The SkiErg performs as well as it looks and will provide anyone with a challenging and fulfilling workout.
Read more
Effectiveness:
This machine is praised for its ability to utilized many muscle groups. Concept2's SkiErg may not seem like it, but it works on many different groups of muscles simultaneously, giving you a well-rounded workout.
Best Use:
The Concept2 SkiErg is meant for intense sessions dedicated to improving your strength and endurance. The flywheel adjusts to your pull strength to maximize the potential of each rep and each set.
Ease of use:
The SkiErg is an incredibly accessible machine. It is easy to assemble, with options to either have the machine wall mounted or set on the floor with an additional stand. The SkiErg is also light and maneuverable when not mounted.
Safety:
No safety concerns or issues have been reported with the SkiErg. The SkiErg has also been reviewed as being quite stable.
Impact:
The SkiErg from Concept2 genius is in its simplicity. This machine offers customizable resistance so that users with injury or recovery based exercise restrictions can adapt their routine with the SkiErg to their needs.
Size:
The SkiErg isn't notably big and also can either be arranged with a floor stand or a wall mount so you can put it wherever is most convenient for you.
Value:
The Concept2 SkiErg comes at a rather high cost, but the product's performance and long-term quality are noteworthy, making it well worth it. The SkiErg does use pull cables which will see consistent wear, so something to consider in the long run is the eventual need to replace them.



Quiet
Heavy and sturdy
Provides challenging workout
Good for recovery use
Easy to assemble
Good fan placement
Smooth ride
HRM and RPM tracking
May have belt issues
Display is hard to read
Seat uncomfortably designed
What isn't to love about an exercise bike that rewards you for your hard work with a gentle cooling breeze? The Schwinn AD6 Airdyne Exercise Bike not only turns your efforts into comfort but in doing so allows you to keep cool and push your session that much farther.
Read more
Effectiveness:
The AD6 Airdyne's full cardio challenge comes from its very nature as a fan bike. The fan blades are scooped to make the air harder to push. Thus in your efforts to cool yourself, you end up working harder. This creates a cycle that makes certain that you will work as hard as you can.
Best Use:
Exercise bikes are a good tool when going outside for your cardio isn't an option. Rain and cold are usually inhibiting factors, but this bike is also a good option in areas where it becomes too hot to go outside since it has that additional cooling factor.
Ease of Use:
This Schwinn exercise bike is easy to assemble, meaning you will be free to work out with it in no time. The bike also rides smoothly and has specialized balanced paddles with securing straps. You can also track your RPM and heart rate with the AD6, but the display isn't lit so it has some visibility issues.
Safety:
Some users voiced concerns if you are shorter or taller when using the AD6 Airdyne. So if you happen to be atypical in height, a small measure of caution won't hurt.
Impact:
Users of the Airdyne praise it for being a low impact and smart choice for those recovering from surgery or injury.
Size:
The Schwinn AD6 Airdyne isn't notably big or small. It does have front mounted wheels to aid in moving the equipment if needed.
Value:
The AD6 isn't the most affordable option on this list, but few products will be able to promise a comprehensive upper and lower body cardio workout all while cooling you off in the process. This is why believe that the Schwinn's AD6 Airdyne is deserving of a place on this list.
10

. Sunny Health and Fitness Mini-Stepper with Resistance Bands



Stays grounded
High quality
Compact
No assembly needed
Seems expensive for the size
Limited movement
Does not engage full body
A fraction of the size and cost of a bulky Stairmaster, this machine is great for cardio and working the glutes and calves. Unlike most stair steppers, this device does not have grab bars to get in the way of natural arm movement. The resistance bands are a nice extra feature, letting you get an upper body workout while you're also working your lower body.
Read more
Effectiveness:
Stair steppers are a great way to raise heart rate while toning the calves and glutes. In general, the stepping movement is a bit unnatural and restricted but this small machine actually has an advantage over the large stair steppers as it allows your arms to swing naturally. This stepper is solidly built to support sprint workouts as well as steady climbing.
Best use:
This is great for any intensity cross-training that focuses on toning the lower body. The resistance bands also let you choose to add in an upper body workout as well.
Ease of use:
This stepper requires no setup and is very simple to use. The resistance is easily adjustable and the silicone fluid makes for quiet and smooth operation.
Safety:
This small stepper is safe and easy to use.
Impact:
Higher impact than seated machines but still less impact than running outside.
Size:
This stepper is a fraction of the size of any other machine listed and is very easy to store away.
Value:
This may seem pricey for this small piece of equipment but this compact stair master solidly built and stays stably grounded during your workout, unlike budget options.
Criteria Used for Evaluation


Effectiveness
Probably the baseline criteria for this list is the effectiveness of the machines. Whether this is your first piece of equipment or you are adding to an established home gym, it's common sense that the effectiveness of a machine is one of its most important aspects. You will want a machine that is capable of producing results, no question.


Use
It is important to consider what each cardio machine is ideally suited for. Each machine will help raise your heart rate to keep you in great cardiovascular shape, but it can also help you strengthen and tone certain muscle areas.
Some machines are ideally suited to replace your outdoor runs and others are best for working different muscles in cross training to complement your regular running schedule. We looked for options that cover a wide spectrum of needs.


Size
One of the first ways something is innovated is through making it more compact. Exercise machines used to be much more cumbersome and bulky, but now most companies have developed more compact and easy to store options.


Value
A cardio machine is an investment. Keeping that in mind, the machines on this list aren't the cheapest or the most expensive, but the cardio machines that give the most bang for the buck.


Ease of Use
The convenience of a gym comes partly from having staff available to assist and advise you on your workout. It is unlikely you will have such expertise on hand at home. Which is why we believe having easy to use machines is essential, so you won't end up with a machine that will worry or intimidate you.
Expert Interviews & Opinions
Most Important Criteria
(According to our experts opinion)
Experts Opinion
Editors Opinion
Users Opinion
By Default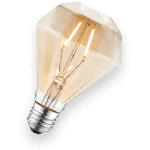 Great for injuries
Using equipment at home vs the real thing can work wonders for those of us who have specific injuries and low-impact sports needs.
Price over time
Gyms and athletic clubs can be very expensive, even though you may have sticker shock from a one-time machine purchase. Over time, with routine maintenance, you can definitely save money.
Other Factors to Consider


Responsiveness
Every runner varies on their preferred exercise tempo. Some people live for the high-intensity workouts such as CrossFit or HIIT that leave you in a sweaty heap on the floor. Others are looking for a steadier tempo to raise their heart rate and stay in shape. It is important to consider where on this spectrum you fall.
If you really hate to go anaerobic, an assault bike may not be the best option for you. Just as those who thrive on high-intensity work may not be satisfied by an elliptical. Those who like to go hard one day and nice and steady the next may look into a more versatile machine such as a treadmill or spin bike.


Application
Consider what you are looking for in a cardio machine and how you plan to incorporate it into your exercise routine. Machines such as a rower, assault bike, or vertical climber engage different muscles than running.
These machines serve as great additions to a runner's workout schedule and can be valuable options for cross training. Other options, such as the treadmill and elliptical, simulate the running motion and are more appropriate for supplementing runs when you cannot make it outside or are injured.
When considering the purpose you may also think about how often you will use this machine. The price of these machines correlates with durability and sophistication. So, while every machine on this list is high quality, some are going to be more durable and can take more punishment than others.
If you plan to exercise regularly at high intensity, you may consider investing in a higher-end model. However, if you plan to use this machine more moderately, save some money by opting for a simpler machine.


Compression
Cardio machines can provide an excellent break from running when recovering from an injury. However, some machines may be better than others for certain types of pain. For example, if you have knee pain, avoid the treadmill and those with back pain may want to avoid the rower. If you are having consistent pain, talk with your doctor about what machine would work best for you.
Frequently Asked Questions
Subscribe to our newsletters