20 Best Bowflex TreadClimbers Reviewed
last updated:
Jun 01, 2020
Home gym equipment
is what Bowflex does. They are a trusted brand and have been making and upgrading their equipment for decades. Always keeping up with technology trends and what customers are looking for.
The 10 Best Bowflex TreadClimbers give you a variety of what Bowflex still offers and their most current updates, upgrading your home gym experience. From simple basic manual designs to their first-class tread climbers that offer activity tracking and precise heart rate monitoring, Bowflex TreadClimbers are some of the best on the market.
Scroll through and get informed on what we found in our research with our FAQs and Criteria sections. Answering why Bowflex Stands out against the competition by offering a solid line up of tread climbers to fit most budgets, which are backed by the Bowflex money-back guarantee.
This is the best product on our list that is currently in stock:

Max Trainer
Why is it better?
Get a highly effective workout in just 14 minutes
Advanced design and features
Small footprint
RunSocial App lets you workout with users from around the world
In a
Hurry? Editors choice:

Test Winner: Max Trainer

10
Researched Sources
850
Reviews Considered
8
Hours Researching
6
Products Evaluated
Advanced Features
Comfort
Value
Size
Durability
By Default
Top-Rated Bowflex Treadclimber Models
Criteria Used for Evaluation


Advanced Features
The features and technology used in the Bowflex TreadClimber models are extremely up to date. This well-respected company prides themselves on helping people from all walks of life get and stay fit in less time while having more fun.
On most models, you can track your workouts, charge your phone and other devices, choose from a variety of pre-programmed workouts, and some even have built-in speakers for playing music! Technology and features were very important to us as we chose the best tread climbers for our list.
Bowflex is an excellent company that has been making high-quality, high-tech home workout machines since 1986. They're based in Vancouver Washington and pride themselves on constantly innovating and bringing new products to market that are based on the most up to date exercise knowledge and science. Bowflex TreadClimbers are unique machines that combine the best features of treadmills and stair climbers into one product that will quickly get you fit and toned.
They have recently partnered with the popular RunSocial app that works with both iOS and Android devices. RunSocial is an app that allows you to "meet up" with other fitness enthusiasts from around the world and run, climb, and otherwise explore a variety of amazing locations, from the sun-drenched beaches of California to the mountains of Tibet to the stunningly green rolling hills of the Irish countryside, and to do it together which will help you stay motivated and held accountable to your goals. Bowflex is constantly innovating with new ways to help you stay fit in less time while having fun, and the Bowflex does all of this and more.


Comfort
Impressive technologies and innovations have been used when constructing the Bowflex TreadClimbers to increase your comfort while using them. This is really important because the Bowflex TreadClimber models can burn all the calories in the world and tone your muscles quickly and effectively, but if it's uncomfortable to use then you're probably not going to use it that often and you won't get results, period. Conversely, even if a machine isn't all the effective at burning calories if it's pleasurable to use you'll use it often and get better results than the highest calorie burning machine that is uncomfortable so you don't use it.
All of the best Bowflex TreadClimbers on our list have a suspension to decrease the impact on your joints and tendons. The workout programs on the TreadClimbers are also easier on the knees and other body joints than a lot of other exercise options.
Bowflex employs a whole team of designers, engineers, and experts in kinesiology and ergonomics to help them create the Bowflex TreadClimbers that will help you get and stay fit without negatively affecting your muscles, joints, and tendons. Because at the end of the day, being fit isn't just about looking good, it's about feeling good as well, and also being able to use that fitness to great effect in your day to day life.


Value
Bowflex is a top-notch, high-quality company, and these three-in-one TreadClimbers cost more than traditional treadmills. These are very costly compared to the other tread climbing machines but they are worth every dollar.
We all know the saying, "You get what you pay for" and when it comes to the TreadClimber models it's definitely true. We totally understand if you look at the price of these machines and experience some sticker shock! But when you take the long view they're a great investment. First of all, having one of the Bowflex TreadClimbers at home means you can cancel your gym membership if you so choose. So that's a lot of money you're saving right there and depending on how expensive your gym is you can recoup the cost of the machine in a year or two.
Secondly, by not having to drive to the gym you'll save money on gas which is very expensive right now, and you'll also save a lot of time which can increase your productivity at home and at work. Also, recent studies have shown that being fit can literally help you to think more quickly and be more efficient at work, so who knows, maybe you'll even get a raise or start a side-business as an unexpected result of buying, and most importantly using, one of these machines.
Finally, all the TreadClimbers include warranties that run from one to five years depending on the product, so that's another added value and more piece of mind that comes with what you're paying for.


Size
We took this into consideration because the size of a tread climber machine dictates where you can put it in your house. Especially if you plan to set up one in your house or have limited space in your work out room, make sure to measure the space you intend to put it and make sure the TreadClimber models you want will fit.
TreadClimbers need less space compared to other tread climbing machines, so they are definitely the best option when it comes to space. Most of us don't have a ton of room in our homes for exercise equipment, but everybody wants to get and stay fit. Bowflex understands this and employs a large team of designers and engineers to create extremely effective exercise machines that will burn more calories in less time while taking up as little space as possible.
Their newest product, the Max Trainer, is a great example of this. Its design is very vertical in nature so it has a small footprint that will fit in most people's homes or even apartments. They believe that everyone should be able to stay fit and to exercise effectively in the comfort of their own homes so they take this design aspect very seriously when creating their workout equipment.


Durability
The products are known for their high-quality. They also come with good warranties that the company stands behind. During our research, we did encounter some customers who had difficulty with customer service but for the most part, we found the machines to be long-lasting, and when people did have issues they were well handled.
Although the Bowflex TreadClimbers are assembled in China they are made of high-quality materials with a good level of construction and fit and finish. The company has a large design and engineering department that is constantly innovating to create better products and always with an eye on quality and dependability. As with any product with a lot of moving parts, there is always the potential for something to go wrong and customers should be aware of this before they order.
Likewise, many of the newer models have a lot of high-tech features such as Bluetooth connectivity and LCD monitors that, especially in humid climates, can be prone to having issues. However, what we found is that Bowflex TreadClimbers are still very dependable and long-lasting and they are pretty much on par with other high-end home workout equipment when it comes to longevity and worry-free use.
Additionally, the company stands behind their warranties so if one of the TreadClimbers seems like would be a good fit for you don't worry about its longevity as it's not a major issue and they are good quality products from a solid company.
Expert Interviews & Opinions
Most Important Criteria
(According to our experts opinion)
Experts Opinion
Editors Opinion
Users Opinion
By Default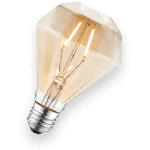 You've got options if you have sore joints
Over the years Bowflex has proven to be a reliable fitness brand that offers effective treadmill alternatives. Its Tread Climber machines are not only saviors for those with sore joints but are also very effective tools for anyone's weight loss and body sculpting. For instance, the new Bowflex TC100 and TC200 have very up to date features like Bluetooth connectivity and other tech features that many shoppers expect from a trainer in 2017. Their workout programs have made these trainers to be the top options for walkers with comfortable.
Burn more calories with less effort
The tread climber machine makes you burn more calories but by making you less tired (even though it burns more calories as a treadmill at the same speed). That's the key because at the end of your training exercise you don't want to burn out, you want to consistently make progress over time, and this unique design helps you do just that. That's the reason it's so highly-rated…it allows you to burn more calories, and feel better, so you can stick with it and achieve your fitness goals
Other Factors to Consider


Power Source
The tread climber machines from Bowflex have been known to have impressive motors which are very powerful. The motor is the mechanism that powers the tread climber. This mechanism directly impacts the quality of your workout and the amount of traction you'll encounter as you workout. The higher the traction and the higher the altitude, the more intense the workout you'll get. The motors are able to allow the trainer to reach a top speed of 4.5mph on the TC200 and a top speed of 4.0 mph on the TC100. While the TC5 reach speeds that max out at 4.5 mph on a quiet, motorless operation that some consumers absolutely love and others despise (it totally depends on personal preference).


Bottom Line
The bottom line when it comes to tread climbers is that they all come with a lot of different features which may or may not be right for you. Read on below to learn more about what you should take into account when choosing the best machine.
Rapid Calorie Burn
These tread limbers have rapid calorie burn that is achieved by the 40% incline. Incline exercises come in handy in helping walkers achieve faster fitness results just like their running counterparts. These incline exercises put less stress on the joints. A walker can comfortably walk at their normal usual speed yet be able to burn calories at up to 2.5 times the normal rate.
Muscle Targeting
The treadclimber machines have an incline range. This feature allows the person training to function the three types of fitness machines. All you need to do is to adjust the incline to change and get your preferred work out motion and focus on the different muscle groups. The Bowflex tread climber machines are able to comfortably and efficiently support all exercises from striding to stair climbing.
New Console
This is an impressive new feature. The newest tread climber machines from Bowflex have an upgraded console that is able to achieve efficient workout experiences in terms of coaching and fitness tracking and having impressive and useful additional features. For instance, the TC200 has 5 training programs in its new console: Time Goal, Just Walk, Distance Goal, Calorie Goal, and Interval. To top it all off they have a Bluetooth connection that allows the user to conveniently sync each of their sessions results with other fitness apps (GoogleFit, MyFitnessPal), also they have a media shelf that has a USB charging port.
Multiple Profiles: All the tread climber machines from Bowflex are designed in a way that allows multiple user profiles. This enhances sharing in use. Two users can program and store individual data, including fitness goals. The TC100 has 2 user profiles while the TC200 has four.
Heart Rate Monitoring
All the machines on our list have heart rate monitors. This system tracks your heart rate, calories, and other biofeedback signals. The TC200 has a wireless heart rate monitor. The heart rate monitor has a chest strap and a grip pulse monitor, while the TC100 only has a grip pulse monitor. The data on the heart rate monitors are easy to inter-prate and understand, which is achieved by the heart rate monitor light bar.
The light bar enables the trainer to conveniently track their heart rate in 4 zones during work out: Performance, Warm Up, Cardio, and Fat Burn. You need a wide range of biofeedback information to gauge the intensity of your workout and also to see if your calorie burn rate matches your daily or weekly fitness goals.
Challenging Programs
Take a closer look at the Bowflex treadclimber machines and you'll notice that they are able to combine 3 or more work out programs in 1 trainer, and the workouts are able to burn more calories compared to the traditional fitness equipment that we normally use. This makes the tread climber machines from Bowflex totally stand out. This has made these tread climber machines very popular. This new impressive style of working out combines the use of forward motion on a treadmill with an incline to increase effectiveness.
This is combined with the stepping effect of a stair climber and that of a smooth elliptical motion. It means that a person using the tread climber machine is guaranteed a better work out experience than walking or jogging in a short time span. This is achieved without the fear of joint impact caused by running because the machines all come with some type of suspension. You're able to feel less tired after the exercise and this keeps you motivated to keep working out.
Warranty
Fitness equipment can go through lots of physical punishment and the right warranty ensures that you have peace of mind for at least a portion of the life of your workout equipment. You should also gain some measure of confidence regarding the quality of your workout equipment based on the length of its manufacturer warranty.
The warranty on Bowflex treadclimber machines includes one year of full coverage on the entire machine. The money-back guarantee gives you 6 weeks to try it out and return it if you don't like it. If you don't think it's worth the investment, call (800) 647-3405 and ship it back for a full refund of the purchase price. You'll have to pay for shipping, but it's worth it on a purchase this big. Either way, it's always important to have a solid warranty and money-back guarantee on expensive fitness equipment
Frequently Asked Questions
q:

Do Bowflex Treadclimbers really burn a lot of calories?

a:

Yes. They are able to burn more calories when training compared to running or jogging in the park. With them, you will also be able to burn more calories than a normal treadmill or an elliptical used at the same speed. For instance, when you train at 4mph on TreadClimbers you will be able to burn as many calories as you would have burnt while running on a treadmill at 6mph.
q:

Can I have someone assemble it for me?

a:

When you purchase a tread climber machine you have the option of either assembling it yourself with the help of DIY videos or you have the delivery service assemble it for an extra fee. Bowflex TreadClimbers will not only be able to assemble it, but set it up, calibrate it, and finally test it for you and respond to any questions you might have concerning the tread climbing machine. The extra cost is roughly $249 but if you want to avoid the extra cost you can watch assembly DYI videos that are very useful.
q:

How does the warranty work? What if something breaks?

a:

The warranty on all TreadClimbers is full-coverage, meaning anything that happens to the machine can be fixed free of charge. If you have an issue just call an 800 number and the support team will walk you through a potential fix over the phone. If that doesn't work then the support team will make arrangements for a replacement part to be sent to you and will help you install it. The warranty is for 24 months for the TC100 and 36 months for TC200. For the TreadClimbers on the list please see the sellers page if buying online, or ask a retail associate if you're shopping at a store. After the warranty is over you can still order replacement parts and be able to resell the them and replace them with a newer model.
q:

Is there a money-back guarantee?

a:

Definitely, in case you realize that this is not what you were looking, then you can call or email Bowflex within 6 weeks of your purchase. You will get a return number and be able to ship it back to get a refund of the full purchase price. Bowflex sells its TreadClimbers directly, this means no hassles with middlemen. Though there have been very few cases of returned tread climber machines, still the 6-week money back guaranteed has only one risk in you will have to pay for shipping. Nevertheless, you can call the support team and they will able to provide you with all the return and refund information you need.
q:

How effective are the Bowflex treadclimbers?

a:

Very effective. Training on the tread climber machine at 3mph is equivalent to working out on a treadmill at a speed of 6 mph. It is able to burn more calories and still leave you less tired. Going 3mph on the Tread climber is equivalent to going 6mph on a treadmill. The tread climbers cause rapid calorie burn which is achieved by the 40% incline. Incline exercises come in handy in helping walkers achieve faster fitness results just like their running counterparts. These incline exercises put less stress on your joints. A walker can comfortably walk at their normal usual speed yet be able to burn calories at up to 2.5 times the normal rate.
q:

How big are these treadclimbers?

a:

One very nice feature of the TreadClimbers is how compact they are. Whereas a normal treadmill is about 7 feet long, the average Bowflex TreadClimbers dimensions are a mere 2.5 x 4 feet. The total weight of the assembled unit is typically about 185 pounds, and will comfortably hold a person who is up to 300 pounds. All of the best Bowflex TreadClimbers come with intensity settings ranging from 0-12.
q:

Which model of tread climber should I choose?

a:

What are the features of these TreadClimbers? Bowflex tread climber technology combines the cardio benefits of the treadmill, stair climber, and elliptical machine. Two trindles operate on separate belts to simulate the benefits of walking, jogging, and running on a treadmill.

The trindles also deliver a pumping movement that provides aerobic benefits similar to stair-climber machines. The low-impact rise and fall of the trindles emulate the elliptical workout. Other features include variable speeds and custom programming to optimize the user's workout. Two users can program and store individual data, including fitness goals.
q:

What are some free workout routine suggestions?

a:

Take a closer look at the theseTreadClimbers and you'll notice that they are able to combine 3 or more workout programs in 1 trainer, the workouts are able to burn more calories compared to the traditional fitness equipment that we normally use. You can find a free 20 minute Bowflex workout routine at Build-Muscle-101.com. This website includes exercises such as the resisted abdominal crunch, seated shoulder press, seated trunk rotation, standing bicep curls and leg extensions to target muscles all over the body. Each exercise should be performed in one set with 12 to 15 repetitions per set, three times per week.

With the selection considerations above firmly in mind, consider the list of features and benefits of the Bowflex Tread climber models on our list. By cross-referencing the factors above with the actual features of each machine, you can get a clear picture of how the machine fits your workout goals. You can then pick the machine that makes the most sense for your particular situation.

If you're curious about purchasing them, one thing you should realize is that it is not cheap. If you have the money to spend, this can be a great investment, but if you don't, you might be better off going to the gym. Having one of the Bowflex TreadClimbers in your home makes working out that much more convenient, to the point where you don't even have to leave your home. Any machine on the list will get the job done, but if you want something that is more up to do date regarding technology, the TC200 is your best bet. If you don't have much money to spend, try looking for an older Bowflex TreadClimbers model, such as the TC 3000.
Subscribe to our newsletters