10 Best Clif Bars Tested
last updated
Apr 26, 2019
A favorite among runners and athletes of all kinds, Clif Bar is one of the original companies that helped to make
energy bars
a staple for fitness buffs and people on the go. Today they make 19 different flavors of Clif Bars, as well as having a couple of other brands under their umbrella that make nutritional supplement products just for
women
. With so many different flavors to choose from it can be a bit overwhelming for the consumer to choose which one they'll like best. And because Clif Bars are a high-quality option they're not the cheapest on the market so you should be sure to get one you know you'll like. They also have options with added
protein
,
caffeine
, and other specialized formulations, so you'll be sure to find something that works for you.
In a Hurry? The test winner after 19 hrs of research

Chocolate Chip
Why is it better?
Great nutrition and taste
Vegan-friendly
A good option for true chocoholics
Slightly more protein than most others
In a
Hurry? Editors choice:

Test Winner: Chocolate Chip

12
Researched Sources
1600
Reviews Considered
19
Hours Researching
19
Products Evaluated
Effectiveness
Product Purity
Value
Versatility
Materials
By Default
10 Best Clif Bars



Great nutrition and taste
Vegan-friendly
A good option for true chocoholics
Slightly more protein than most others
Still not as much protein as some people might like
They're the most popular of the bunch and they're the ones that kicked off the Clif brand! These are tasty, they give a good pre-workout kick and they are full of the great nutritional content which you've found above.
Read more
Nutrition
These bars have 45g of carbs, 250 calories, 10g of protein and 4g of fiber. Combine that with the standard 23 added vitamins and minerals and non-GMO ingredients with an organic certificate, and you've got a treat you can trust.
Taste
The chocolate chips give a nice texture and offer a slightly more dark kick to the bar itself which gives nice depth and doesn't allow the sweetness to take over. Really nice density in the texture, and the chocolate chips provide a really good mouthfeel.
Cost and Value
These are marginally cheaper than most of the other Clif energy bars. These are also vegan, like many of Clif's bars.



One of the most popular flavors
10g protein
Versatile and portable
Some users felt they were too dry
Need to eat with liquids
This is a lot of people's favorite flavor and for good reason. A lot of us have fond memories of oatmeal raisin cookies and this option satisfies that craving while giving you plenty of energy for running, working out, or just living and active lifestyle. Be sure to have water on hand, as the texture can be a bit dry.
Read more
Effectiveness and Product Purity
With 10 grams of protein and 43 grams of carbs these have plenty of energy to keep you going and enough protein to help you start to recover after your workout. With ingredients that are 70% organic, non-GMO, and all natural you can feel good about putting one of these in your body.
Value and Versatility
This are about the same price as all Clif Bars so they may seem a little expensive, but it's a good value considering all of the calories and nutrition they pack. These are great for before, during, or after workouts or runs, as well as taking with you hiking, and the individually packaged servings make it easy to care it with you anywhere.
Materials
This option is made with high-quality ingredients that you can feel good about feeding yourself or your friends and family
3

. White Chocolate Macadamia Nut



It has 200 calories so not much if you want to lose weight
Good source of fiber
Buyers said that the white chocolate chips here are really delicious
It contains soya which is very liked by some people
Not suitable for people with allergies to nuts
Tasty on the go snack if perfect for those who want a boost of energy before the training but they want also something to keep their stomach full. This bar is a big hit, it has natural flavor, you don't have a chemical aftertaste and you can enjoy it wherever you want.
Read more
Nutrition
4g protein, 9g total fat, total carbohydrate is 28 g, it has 12 g of sugar. It has about 70 % of organic ingredients which is fantastic.
Taste
If you have ever tasted macadamia, you know how tasty it is. However, the mix of this nut and white chocolate is a real masterpiece when it comes to bars. There are whole grained that you can crunch and it's really amazing.
Cost and Value
The price is very good, it's high quality product and the price isn't very high. It's also cheaper to buy the bars in the package.



An unusual flavor given the filled inside
No unnatural ingredients, no GMOs
Soy-free
Fewer carbs than other Clif energy bars
The outer layer of the bar can be a little hard for some
Not a great deal of protein
Not such a big energy boost as the above bars
These are a little different, as they're stuffed with a tasty and creamy peanut butter filling. They have a little fewer carbs than the bars above, which might appeal to some, with a decent amount of protein and no unnatural ingredients.
Read more
Nutrition
Here you will find 230 calories, 26g of carbs, 3g of fiber and 7g of protein. There are no added vitamins and minerals here, which is a shame, but all of the ingredients are non-GMO and they are still pretty healthy on the whole. They are soy-free.
Taste
The creamy peanut butter center is really lush and decadent, and the outer section sort of tastes like a no-bake brownie, without a crazy amount of sweetness. The two textures meld together really well, though the outer layer can be a little too hard for some. The oats add a nice mouthfeel to complement and balance out everything.
Cost and Value
They're around an average price for a top-notch health bar that is soy-free.



Very healthy and packed with good stuff
A good energy boost
High carb for a workout
Lots of added vitamins and minerals
These might be a little too chocolatey for you if you're not a huge chocolate lover
Not as much protein as some might like
Another energy bar, another scrumptious and tasty treat! These have 45g of carbs, 9g of protein, a lovely rich flavor as well as another really nutritious profile. The ingredients are good and healthy and it's incredible that something this luxurious can be so good for you!
Read more
Nutrition
You'll find on this list that the nutrition of the energy bars is all pretty similar with only marginal differences. These have no GMOs, vegan-friendly, 70% organic ingredients, certified organic, made with rolled oats and with the fantastic addition of 23 vitamins and minerals. These give a good, healthy energy boost!
Taste
A chocolate bonanza! These have cocoa and chocolate chips, which make for great texture and a proper chocolate fix. Something this decadent really shouldn't be this good for you. They are also not too sweet!
Cost and Value
For this product, you get around an average cost for a good energy bar. These really are very similar to a brownie with a nice chewy density and varying flavors of chocolate for good hints of subtlety.



Caffeine for energy
10g protein
Lots of energy from 42g of carbs
People really liked the taste
A bit dry
Don't take if you have caffeine sensitivities
This option is a fairly new flavor, and is the company's response to customers repeated requests for a flavor with added energy. So Clif formulated this tasty treat with caffeine to give users that extra jolt to get them going in the morning or whenever they're going to need to be active but are feeling a bit tired.
Read more
Effectiveness and Product Purity
The 41g of carbs will get you going, and the 10g of protein will help you recover post-run or workout. This one is non-GMO, has not artificial ingredients, and is made with mostly organic ingredients.
Value and Versatility
This one runs about average as the other products on our list, although if you buy in bulk you can save some money. Because of the caffeine content this one isn't as versatile as others on our list and it's not recommended to take close to bedtime or it could disrupt our sleep patterns.
Materials
As always, Clif makes their bars with mostly organic ingredients that are sourced from trusted partners. They stand behind their products with excellent customer service so don't be afraid to contact the company if you have any questions.



Great flavor- may be the best of the bunch
Very good energy kick all-round
Non-GMO and organic
Good nutrition
Vegan-friendly
They don't have as much protein as some might like.
These are perhaps the tastiest of the bunch, so combine that with the great nutrition you get from Clif bars, it's clear why they top the pile. They give a great energy kick with 43g of carbs. They also contain 9g of protein to help you recover. These are made with organic rolled oats and the ingredients are completely natural.
Read more
Nutrition
These have 49mg of green tea caffeine to give you a real kick as well as complex carbs to keep you going throughout your workout. There are 5g of fiber, 23 added vitamins, and minerals and they are certified organic with 70% organic ingredients.
Taste
They're delicious! With a rich chocolate base and a minty kick which cuts through the heaviness, they offer a real balance of flavor and plenty of nuances. Many claims that this flavor is the best of all the Clif bars, and they have a good basis! They have a creamy drizzle on the top for extra decadence and a nice dense texture.
Cost and Value
For this product, you get a pretty-low cost affair! These have no GMO ingredients at all, are vegan-friendly and weigh in at 250 calories per bar.
8

. Builder's Protein - Chocolate Peanut Butter Crunch



Great nutrition
Great protein content
Way tastier and healthier than most protein bars on the market
Full of nutritious and sensible ingredients
Vegan
Soy-based, which some people like
Soy-based, which some people don't like
Another great protein bar with 20g of the stuff to keep your muscles growing, with great nutrition and a really decadent flavor perfect for lovers of peanut butter. It's a protein bar which is a cut above the rest in many ways.
Read more
Nutrition
The bar has 280 calories, 29g carbs, 2g fiber, 20g protein, and 23 added vitamins and minerals. The protein is soy-based, there are no GMOs and 35% of the ingredients are organic. It's a healthy kick and they're also vegan-friendly!
Taste
These have a lovely taste and texture. There's one layer of soft chocolate and a crunchy cereal-style interior. The textures complement one another perfectly and there's a real kick of peanut butter luxury. They're dipped in cocoa for a nice finish and they don't taste too sweet, with a good amount of depth.
Cost and Value
Again, they are a little pricey, but this is what you expect with a high-quality, nutritious protein bar.



Summery flavor
non-GMO
70% organic
Some didn't like this flavor
May contain nuts even though it's a fruit flavor
This flavor is one that people either love or don't. If you love the tangy and sweet flavor of dried apricots however we think you'll enjoy it. As with all Clif Bar's these are made with 70% organic ingredients.
Read more
Effectiveness and Product Purity
These pack a good energy punch and also have nine grams of protein to help your body recover and repair muscle after workouts. This one has no GMO's or artificial flavors and is made with 70% organic ingredients. A couple of reviews noted that a nut allergy warning that wasn't there before has been added so if you have nut allergies this isn't for you, even though it's strange for there to be nuts in the apricot flavor.
Value and Versatility
These are great for before, during, and after your run. The size and individual packaging make it easy to take along with you wherever you go and it's a great snack for active people even if they aren't runners.
Materials
All Clif Bar's are made with high-quality ingredients that are sourced from reputable sources. As with all energy bars, be sure to drink lots of water after or during consumption to help with digestion.
10

. Berry Pomegranate Chia



This is non-GMO product
It's made with organic chia seeds
It has a nice interesting taste
The bar provides enough energy and makes you less hungry
It may be a little bit expensive
This fruity bar is one of the kind. It doesn't matter if you run 10 miles or 30, or maybe you ride a bike, this bar is a great source of energy and it will give you the power to do your best.
Read more
Nutrition
This bar has so many minerals and vitamins. It is one of the most liked bars because of the number of proteins- it's 9 g so it's a big amount. Total carbohydrate is 45 g. this one has 250 calories per serving which is good. It contains soy. It's made mostly from organic ingredients. There are zero grams of trans fat. They're not gluten-free.
Taste
Combination of strawberries, cranberries, pomegranates, and organic chia seeds gives you amazing fruity taste. It's sweet but not too much.
Cost and Value
This one may be a little bit more expensive as the taste is less common but it's not a big difference. Still totally worth the money.
Criteria Used for Evaluation


Effectiveness
We made sure to check the Cliff Bars we featured here to see how effective they are and how well they work at curbing hunger and giving us an energy boost. You want to make sure you are making a smart choice when it comes to what you put in your body and we understand this. This is why we made sure to test and carefully review the effectiveness of these products before adding them to our list!
There are many different bars available on the market but not every bar gives you the energy you need. Some are just sweet, useless bars which make you fatter and they are really unhealthy. Energy bars are perfect not only for sports person but also for somebody who has every intensive plan of the day and he or she needs a bit of energy. Runners adore bars as they provide energy and are good at the same time.
The thing is that you need to think what the word "good" means for you. From our experience, we know that chocolate, nutty and peanut butter flavors are the most adored. There are also many fruity bars that taste also really good and they're absolutely delicious. Producers are aware that everyone is different and that's why you have full choice of tastes.


Product Purity
Along with being effective you want to make sure the power snacks you use during your runs and workout sessions are made from high quality ingredients. We here at RunnerClick made sure to check the ingredient lists and checked for product purity on every Cliff Bar we included here for you. It is essential that the products we put our trust in live up to those expectations and we did our best to check this for you.
Ingredients are the most important part of the product, they give taste and they also make the bar healthy or less healthy. Going through the shop and checking the ingredients may be fun at first but we usually don't have time for this. What's more, we really often don't understand many names of the sweeteners and artificial flavors. Our golden rule when it comes to ingredients is that the longer the list of ingredients is, the more artificial sweeteners and artificial staff are in the bar. The simplest ingredients are the better.
If you see for example fructose corn syrup, you may be sure that this is artificial one. If you have peanut butter flavor or chocolate, it can be really helpful how these were made- are they natural or they are just creams with taste similar to peanut butter or chocolate. We really try to choose these bars which have more natural ingredients like chia seeds or any kind of oats. Even if you don't have time, quick glimpse at the labels will make you decide whether you want a product or not.


Value
The value of energy bars and protein bars and healthy workout snack bars like Cliff Bars comes down to the value they represent. The combination of healthy ingredients, beneficial nutrients and effective formulation makes them a great choice that will help you get the most out of your runs and workout sessions. Our review team made sure to look at the balance between cost and the benefits provided to you.
As there are many different brands offering energy bars, the prices aren't the highest although there are some brands that offer rather expensive sports meals. Clif bars aren't really expensive and you can provide a lot of fuel to your body very fast. The best option to save some money on the burs is to buy them in the packages. It really depends on the brand how many bars are there in the package but it's really worth trying. For the first time, we recommend to buy the bar individually as in case you don't like the taste, you don't need to eat it anymore.
We know that if you spend money on bar, you want high quality product that is worth these money. Clif bars are one of the best on the market, they provide enough proteins, carbohydrates . When you check the price, don't forget to check how big is the portion. Some producers offer really low price but they size of the bar is also very small. We recommend to check the ingredients first as they are most important than the price. The cost of the bar may really depend on the flavors- bars with less popular fruits may be a little bit more expensive. And if you need to tighten the belt but you still want good bar, you can always look for bars on sales.


Versatility
One reason so many runners and athletes love Cliff Bars is that they are versatile. They work well as healthy snack, an energy boost, a filling protein treat, or as a meal replacement when you are on the go. The versatility of these bars has made them the go-to choice for many people each and every day. It is this versatility and ease of use that makes them so well known and sought after as well.
Every runner has different diet as it really depends on personal preference. Some people love to eat vegetables every day and they don't like meat very much. Other prefer to eat mostly milk based products and meat but the most important is to provide your body enough proteins, vitamins and many other important things. There are many recommendations how much fiber, protein or carbohydrates should you provide to your body but it's rather very personal thing. As a runner, you should think about what you eat as for example proteins are very important as they help to build the muscles.
It's worth to look for the bars that provide a lot of carbohydrates in short period of time to give you more energy even if you feel tired and sleepy. The bar should be some kind of fuel for your body so there should be enough calories in the bar. You may wonder how many calories do you need? Well, it really depends on how much you eat but the bar with around 200 calories will be the best option in most cases.
People who want to lose weight or are afraid of gaining weight, they tend to look for products which have less than 150 calories and it's bad because these bars won't give you enough power and energy. On the other side, there are bars that have more than 300 calories but they're more like a replacement of the meal and they're not great for people who deal with obesity or are overweight.


Materials
Healthy ingredients and minimal additives are used in the formulation of most Cliff Bars. You get ingredients that provide the nutrients your body needs for energy and for cell regeneration and overall health maintenance. These material components have stood the test of time and are what people have come to expect when they reach for a Cliff Bar. Our team made sure to find the best of the best for our list here!
The materials or ingredients a product is made from is hugely important, especially for runners. You work hard to stay in shape and treat your body well and you don't need a bunch of artificial, potentially toxic ingredients in your system. Clif Bar knows this which is why they take pride in only using all natural ingredients in their products that are sourced from reputable sources. 70% of the ingredients in every Clif Bar are organic, and everything is non-GMO and all natural. Some products do come with a nut allergy warning so be sure to be aware of this before you buy if you have nut allergies of any kind.
Expert Interviews & Opinions
Most Important Criteria
(According to our experts opinion)
Experts Opinion
Editors Opinion
Users Opinion
By Default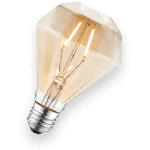 Not All Sugar is Bad
You can always choose bars with natural and real sugar for a healthy pick. In fact, natural sources of sugar are better than refined sugars in many cases. Fruity tastes like Berry Pomegranate Chia are less popular and we really don't know why because they're absolutely delicious. Perhaps it's because people tend to think that if they want to buy a tasty bar, it can't be fruity or vegetable, it needs to be sweet. Fruity tastes are also delicious and they can be even better than bars full of chocolate.
Be Careful of Fiber
Many of these bars contain fiber in addition to protein as a key ingredient since it helps to fill you up so you avoid snacking. This means that these bars can help you with digesting your food and improve regularity. However, eating too many fiber-rich bars can lead to painful digestion issues including constipation, so be careful!
Discuss dietary needs with your doctor
If you have any underlying health conditions or chronic health problems, you should talk to your doctor before beginning any type of rigorous workout program and before adding supplements like Cliff Bars to your diet. Your doctor will be ale to help you develop an exercise and diet plan that will work for you and that will be safe for you, given your other health concerns that will need to be taken into consideration.
Other Factors to Consider


Potency
There's one common problem with energy bars: artificial sweeteners can literally destroy the taste. You don't want this feeling of eating something chemical. There are many artificial sweeteners that you can find in bars. The most common are sucralose and aspartame. There are also present in many other products not only in bars for physical activity. The bright side is that you don't need to buy bars with artificial sweeteners as they're also many bars with natural sweeteners. Bars with honey are a great example of natural sweetener. The problem is that many people tend to buy these with artificial sweeteners because they have fewer calories.


Taste
One thing everyone looks for when they are searching for meal replacement bars or healthy snack options is how good they taste. This is one of many areas where Cliff Bars shine! There are many different flavors and formulations to choose from so there is no reason to not find a flavor or two you can fall in love with. Also, with so many flavor options to choose from, there is no reason to get bored- keep things interesting with all the best tasting flavors from Cliff Bars!


Side Effects
As with any food we put into our bodies there is a risk for some side effects. Most of the Cliff Bars are made with natural ingredients and minimal chemical additives and harsh ingredients. This means the chances of side effects are few and far between. If you are going to have a side effect from something in a bar is it going to be due to an existing food allergy you have. To avoid this, be sure to read the ingredient list so you can avoid your allergy triggers. But other than tat these are side effect free bars!


Portability
Cliff Bars are popular choices for people on the go because they are very portable an easy to take with you just about anywhere. You can slip one into your pocket or several into a back pack very easily. This makes them a perfect choice for runners, athletes, hikers, and anyone else who doesn't have time to stop for a full meal or who needs an energy boost. These bars are delicious, healthy and portable, what more could you ask for?
Frequently Asked Questions
q:

Does it really make the difference when I eat these bars?

a:

To be honest, it can really make a difference. Let's start with bars before the running session. You want to eat something quickly to provide more energy, to provide fuel to your body. You don't want a bar that will be too heavy on your stomach and will be very hard to digest.
Don't choose bars full of proteins or carbohydrates. When you look for a bar during a running session, remember to buy the bar that won't melt down in your pocket. It should be also easy to chew and quick to digest. After your workout, you need proteins- this is a key. You need of course carbohydrates but proteins are the most important. So we think that it's better to think when you're going to consume your bar.
q:

My partner is vegetarian and I'm a vegan. Is it possible to find the bars for people following a special diet?

a:

You don't need to worry especially when it comes to Clif. They offer many products that are vegan-friendly and vegetarian-friendly. While looking for the bars, you can easily check the description and if the bar is suitable for vegans, producer will inform you about it. If there's nothing like this in the description, you should definitely check the ingredients. Now, more and more products are vegan-friendly and they are organic. You don't need to give up your diet and still enjoy the tasty energy bar from Clif.
q:

I'm on a diet since I want to lose weight. Is it good idea to eat these bars before my workout?

a:

We know that word "bar" isn't the best option when it comes to diet but Clif bars aren't the normal bars. They are mostly organic which means that they are better than bars made with chemical ingredients. Clif bars have healthy oats, many of them are sweetened with honey and they are far way more natural.
Clif bars usually don't have trans fat which is a big advantage. When it comes to counting calories, bars usually have above 200 calories per serving which may be a lot for some people but remember that it's also good, organic fuel for your body and the bar gives you energy to run better and faster so in result you burn more calories.
q:

Is there a big nutritional difference between all of these?

a:

Clif has a couple of different product lines, and within those product lines yes, each bar is mostly the same, often differing in the amount of protein and carbs by only a gram or two. But be sure to think about what you'll be using these for before buying, whether it's pre or post-run or workout, during your run for sustaining energy, or after exercise to help you recover.
q:

Do these actually taste good?

a:

Yes! If you've never tried one we think you'll enjoy one, especially when compared to most other brands on the market today. Clif Bars are known for their excellent flavor and the texture, while not as good as a plain old candy bar, isn't as chewy or chalky as with most other options.
q:

Can I eat these bars if I am Diabetic?

a:

This is a question best answered by your health care provider. As a diabetic, you need to be very careful with the amount and type of sugar you are consuming! These bars do have sugar in them and most are healthier complex sugars that combine with the fiber in the bars to give long lasting energy that doesn't cause the dangerous sugar spikes you want to avoid. However, it is always best to talk to your doctor about your diet and exercise routine; they will be able to help ensure you are not putting yourself at risk for blood sugar issues if you eat too many of these bars on a regular basis. So talk to you doctor please before adding Cliff Bars to your normal routine!
Subscribe to our newsletters