10 Best Winter Running Clothes Reviewed in 2021
last updated:
Mar 23, 2021
You don't have to let the elements break your healthy running habits. No matter the temperature, the 10 Best Winter Running Clothes offer
protection and comfort from the cold
.
These winter running clothes give you the option to get out and keep going no matter what mother nature throws your way. We did a lot of research to make sure we are giving you a versatile and strong line up of gear for your winter running
So, if you are
researching gear for cold weather
, you're in the right place. Scroll through and check out the FAQs and the Criteria info we use to make sure we are offering the best their currently is in running gear. It is all there to help get you fit faster so you can spend more time running and less time trying to figure out what you need.
In a Hurry? The best winter running gear after 13 hrs of research
Razer Trail Running Socks
Why is it better?
Comfortable, Slip-Free Fit
Treated With Odor Resistant Technology
Seamless Toe
Midfoot Compression Arch Support
10 Best Clothes For Winter Running
Criteria Used for Evaluation
Comfort
At Runnerclick, we live by the motto, "The run should be fun." Although we feel that the health benefits and therapeutic bonuses of consistent running should be enjoyed all year long, we know all too well that it's not fun to run out there when temperatures get very low. According to runners from climates that get very cold, they are less likely to run the lower the mercury gets.
Through trial and error, and hundreds of miles of near freezing running users' feedback, we have compiled an outstanding list of the best winter running clothes that will combat the freezing temperatures. It is beyond the childhood advice of "don't forget your jacket" as you left for school. The materials and fabrics found on this winter running clothes are considered the absolute best by outdoor nature lovers and severe year-round runners.
Breathability
Guess what? You're still going to sweat. It is why just making something "as warm as possible" is not enough to make it on our list. The last thing we want is for our readers to be soaked in sweat while running in freezing temperatures. It is why we looked for winter running clothes with breathable materials and liners that wicked away excess moisture while still providing insulation. Beware of cotton: it can be one of the worst materials for running in cold temperatures. It may seem counter-intuitive, but the content will not allow for proper ventilation. We've taken the guesswork out of choosing the right materials, and our buying guide is jam-packed with cutting-edge winter technology.
Advanced Features
It's easily overlooked, but snow turns into water. Science: we're pretty good at it!
In all seriousness, though, there are pieces of winter running clothes that are crucial to running in winter weather that need to be waterproof. Take headwear, for example. It should be insulated against the cold, moisture wicking for your sweat, and waterproof for protection against snow. While most manufacturers are great at providing two of the three, it's imperative that all those checkboxes are marked.
We made sure that the products on our list made the grade in all these departments and kept testers nice and dry throughout their entire run. Again, this is an area where moving beyond the marketing slogans on the packaging, and into the field of active outdoor runners can give you a solid list of winter running clothes.
Style
It's wintertime, nature is dormant, and everything is white. That doesn't mean that you have to run in boring or drab colors. Let's have some fun out there! Our options for leggings and long sleeve thermals don't just keep you nice and warm, but come in a rainbow of color options to match your style. When you click through to take a look at the item through Amazon, you will be greeted by a plethora of selections to choose from.
Weather Resistance
When it comes to winter running clothes, it is essential that you get clothing and products that are specifically designed to hold up to cold weather and winter conditions. When we compiled our list, we prioritized weather resistance because it doesn't matter how great the product we were reviewing was if it didn't hold up to the cold weather. You will find that we have a variety of different options on our list—some that are great for icy and snowy weather and others that are perfect for when winter is coming. There were several factors we considered when we took a look at weather resistance to ensure we were picking the best products.
Clothing
With clothing, we took a look at what actual users and reviewers had to say because we wanted to take a look at how they held up in the real world. We also took a look at the materials they were constructed of and whether or not they have a seamless design to prevent chafing. We also wanted to make sure we got lightweight options, and that were breathable, so you wouldn't get overheated and start to sweat.
Add-ons
Add-on gear is a little trickier to evaluate, but we still looked at the same rating factors—just a little differently. Whenever you are attaching gear to your clothes or shoes, you want to make sure that is lightweight and won't weigh you down. You also want to make sure that it sized perfectly and designed for the weather conditions. In this case, when we added the Kathoola Nanospike, we took a look at how durable the spikes are and whether or not they affect your comfort levels—and we compared it to how it stands against winter conditions.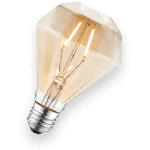 Be Careful With Compression
Many of the products listed here offer some form of compression as a major selling point. This makes sense since compression garments are a great way to retain body heat; however, too much compression can limit your air and blood flow, potentially becoming a health hazard. Be careful and make sure you pick out a product in your true size.
Watch Out For Allergies
A few of the products listed here are made from wool, a fabric material that has been known to trigger allergic reactions. If you feel uncomfortably warm or itchy while wearing any wool-based products, remove them immediately in order to avoid any further symptoms or pain.
Other Factors to Consider
Materials
When making your selections and adding items to your cart, keep in mind how often you will be running and how much laundry (or how little) you want to do. Thermals, for example, will need to be washed more often than outwear like jackets. So make sure that you get more than one if you are planning to run a couple of times per week. Other items such as beanies and face masks can be reused more often before needing washing.
Size
When making your selection, take a moment, and go through the sizing guides that accompany all of the products on their pages. There you will find measurements to consider to make sure that this winter running clothes will fit you best. Remember that thermals should be careful and snug while not cutting off circulation. They should also be comfortable around your waist. We've heard from a lot of runners that make the mistake of getting their compression and winter apparel a couple of sizes too small, and it ends up being uncomfortable. Selecting the right size is to ensure that you have a pleasant running experience while still staying warm.
Value
With just a little more research and slightly increased detective work, we uncovered winter gear that is at the highest of performance while being at the lowest in prices. Also, when working together with Amazon, an online powerhouse, we were able to find the best values around for our readers. There is no need to spend an excessive amount of money to be able to run during wintertime. Watch out for review sites that frequently list an expensive "best of" list; it's a telltale sign of not putting the reader first.
Frequently Asked Questions
q:

What are some of the advantages of winter running?

a:

For one thing, you can stay away from the gym around January and February and not have to deal with the crowd of New Year Resolution folks. Also, studies show that outdoor runners tend to run a little longer and a little faster than those who just ran on treadmills alone. Getting out there and running is second to none, this winter running clothes can make it an enjoyable experience.
q:

Are there any precautions that I should take if I'm new to wintertime running?

a:

Wearing the right winter running clothes and staying safe is vital, so remember to start slow and get your body used to colder temperatures if you are not used to them. Of course, if you have asthma, COPD, or heart disease, you should always consult your doctor before facing cold temperatures. Other than that, you're good to go. Even subzero temperatures are safe for running if you know how to do it.
q:

I've got regular thermals; shouldn't that be enough?

a:

Negative. Standard thermals are not meant for working out, let alone running long distances. You will be sweating in no time and not have the moisture control safeguards in place to help you out. It will make for a terrible run and uncomfortable feeling. Selecting the right winter; running clothes for the job is essential.
q:

What is the biggest thing to look out for when running outdoors during the wintertime?

a:

Ice. You should use extreme caution when running when the temperature is freezing water on the ground. It can lead to loss of traction and injury. There are several trail rated running shoes that are effective for ice, but you should always be very careful. Frost is hard to see and even harder to correct for when you are already slipping on it.