10 Best Winter Running Clothes Reviewed in 2019
last updated
Aug 14, 2019
You don't have to let the elements break your healthy running habits. No matter the temperature, the 10 Best Winter Running Clothes offer
protection and comfort from the cold
.
These winter running clothes give you the option to get out and keep going no matter what mother nature throws your way. We did a lot of research to make sure we are giving you a versatile and strong line up of
gear for your winter running
Scroll through and check out the FAQs and the Criteria info we use to make sure we are offering the best their currently is in running gear. It is all there to help get you fit faster so you can spend more time running and less time trying to figure out what you need.
In a Hurry? The best winter running gear after 13 hrs of research

Icebreaker Merino Tech Trainer Pants
Why is it better?
Athletic fit
Really warm
Designed for frigid temperature
Durable
Can be layered
In a
Hurry? Editors choice:

Test Winner: Icebreaker Merino Tech Trainer Pants

3
Researched Sources
2.4K
Reviews Considered
13
Hours Researching
20
Products Evaluated
Comfort
Breathability
Advanced Features
Style
Weather Resistance
By Default
Best Winter Run Clothes
1

. Icebreaker Merino Tech Trainer Pants



Athletic fit
Really warm
Designed for frigid temperature
Durable
Can be layered
Icebreaker Merino Tech Trainer Pants are performance bottoms for extreme cold weather activity. They are midweight and keep snug while allowing movement and al the sweat-wicking a great pair of merino wool thermal should. You won't be left out in the cold with these.
Read more
Style
These are pants that second as another layer of warm cozy skin. Icebreaker made these winter running pants with an elastic waist and draw chord as well to make sure you are getting a customized fit that doesn't move around when you do. They are perfect for over-layering on your compression or running leggings.
They are made with nylon and lycra as well so you get the motion without the slide. Icebreakers will stay in place and they hold close to the skin as well as their shape. Woven in over layers to add warmth and durability, you'll feel better running no matter how low the temp drops.
Comfort
As we mentioned, these are like an extra layer of skin. They are soft and offer some compression, which aids in keeping you warm as well. Low circulation can cause the body to be colder and that is the last thing you want when investing in the best winter running gear.
With the moisture-wicking of the merino wool and the stretchiness of the Lycra, you get a mobile and warm pair of high-tech running pants that keep the seat off while holding the heat in. This makes for a warm cozy run whenever you wanna get in a few miles.
Features
Covering your legs and keeping them warm is a key ingredient to a successful and cram free winter run. The Icebreaker Merino Tech Trainer Pants are made with air-permeable panels to help keep you warm while offering great breathability. The DWR finish just adds to the feel and arid Pertex Quantum Air fabric.
Those woven overlays we mentioned above are zoned for strategic placement to assist in mobility and breathability as well. The key to a great sweat-wicking fabric is its ability to breathe and to hold heat, like magic. This is what makes the Icebreakers top of the list, they do this and do it at the highest of standards.
Icebreaker Merino Tech Trainer pants were made to keep you warm. However, they were made to keep you warm while you run. Leaving you with mobility and warmth that you won't have to worry about while training. They are athletic gear made for the cold.
Environmentally friendly
Added ventilation and moisture-wicking properties
Anti-odor technology
Lifetime warranty
Lacking color options for female runners
Rockay Blaze compression leg sleeves are ideal for those needing some extra warmth for those colder days. The compression gets the blood flowing and the moisture-wicking material keeps you dry and warm. They are versatile and can be used for many different activities as well.
Read more
Style
Options in color and design give these style that fits your preference. They are slip on and work with your body to create heat and aid circulation.
These leg compression sleeves do a lot more than just get your blood flowing, they were designed to help you get moving in general. They fit snug and hold the muscles while adding heat elements to provide a more comfortable winter running experience. While the brand's main concern was not styled when they were
Comfort
First off, they won't build up sweat. The moisture-wicking material is lightweight and has ventilation built in to help them breathe while they compress the muscles. Rockay Blaze also helps dampen vibration, which helps the muscles go longer.
Another great addition to the material is the Polygiene Stays Fresh technology. The high-quality material mixed with this anti-odor technology will have you feeling confident and less worried about unnecessary odors or sweat build up.
The compression material has been tested and verified with the Swisslastic's compression test. They added this in the box so you can see and feel the difference compared to other styles of warming compression sleeves. They also back it with a guarantee, so you can rest easy if they just don't work for you but we are pretty sure you'll find yourself more satisfied than the latter.
Features
Durability in the Rockay Blaze compression leg sleeves is a feature. They have been rated with the highest standards to make sure they last as well as prepped with that odor-fighting fabric to prevent bacteria build-up.
Rockay Blaze wicking technology also adds to this. The material wicks and keeps sweat from building up and breaking down the material. They are also made with vent zones made of light mesh that leaves you virtually sweat-free.
3

. Meister Thermal Booties



Extremely comfortable to wear
Thermal Neoprene does an excellent job of keeping heat in
Multi-use
Durable, long lasting
Takes some time to get used to
The answer for anyone whose toes freeze is to add another layer of protection. Give your toes the royal treatment with Booties from Meister. These comfortable sleeves can be worn easily under socks and can make a huge difference making the one of the best cold weather running gear on the market.
Read more
Comfort
These foot sleeves are really comfortable and fit securely. You can comfortably wear them beneath your socks and won't have to worry about your fitting too tightly when you use them.
Breathability
With a design that only covers the tips of your feet, these warmers offer enough insulation to prevent frostbite. At the same time, enough breathing room is kept for the rest of the wearer's feet to prevent excessive heat retention and sweating.
Advanced Features
This Meister winter running gear is made from the king of textiles, neoprene. Commonly used for wetsuits and dive suits, this material is exceptionally sturdy, heat-absorbing, and has excellent moisture management properties.
Style
These are pretty simple and style and design--and, after all, no one will be seeing them so it shouldn't be a deal breaker.
Weather Resistant
Ten dollars for a pair of half-socks might sound ludicrous at first, but hear us out. These Meister Toe Warmers are a perfect addition to your winter run clothes and to any outdoor winter activities and will ensure your little piggies stay warm and dry all the way home.
"Meister Thermal Booties" is one of the Best Winter Running Clothes on our list that you must have!
4

. SmartWool Merino 250 cuffed Beanie



Breathable
Warm
Durable
Machine Washable
Made of 100% Merino Wool
Looks great
This beanie will keep you nice and toasty no matter who long or short you are running—so you can count on it to not let you down. It is warm and comfortable—and its moisture-wicking capabilities will ensure that you don't overheat or start sweating. You just have to buy this piece of cold weather running gear.
Read more
Comfort
SmartWool is a well-respected brand, and it is useful in everything they set out to do. This beanie will keep you warm and ensure you stay warm and protected, even on the coldest days.
Breathability
Although this beanie is designed to keep you warm during your winter months, that does not mean that breathability is not essential. This one is pretty breathable and will ensure that you won't overheat.
Advanced Features
This beanie is machine washable as long as it is done on the gentle cycle and laid out to dry.
Style
This beanie features a standard beanie design, but it is also available in lots of colors and patterns to choose from so if you want to be stylish you do have that option.
Weather Resistant
As long as this done correctly, you will find this beanie will always stand up to the cold weather. It's lightweight and warm--and will stay securely in place, so it doesn't fall off during your runs.
"SmartWool Merino 250 cuffed Beanie" is one of the Best Winter Run Clothes on our list that you must have!
5

. The North Face Apex Bionic 2


Water-repellent soft-shell
Zip chest media pocket, for phone, etc
Hem cinch-cord keeps pockets well adjusted
Extremely durable
No cold weather running gear set would be complete without a good jacket. This offering from The North Face excels in many different areas, one of the most notable being its stretchiness. It moves like a running top but protects you from the worst the winter can throw at you.
Read more
Comfort
How this jacket was designed ensures comfort and protection without sacrificing either. It's tailor-made to provide the most relaxing experience, whether running or just sitting around.
Breathability
This jacket allows for the breathability you need in the winter. While it ensures that you stay nice and warm, you will find that it also provides enough breathability and ventilation, so you don't overheat--so you don't have to worry about taking your jacket on and off with this one.
Advanced Features
This jacket is incredibly durable and can even be machine washed. It features a chest pocket so you can stash your hands away when it gets really cold.
Style
The North Face is one of the hottest brands right now because of their impeccable eye for fashion. Anyone sporting one of these jackets is sure to turn a few heads.
Weather Resistant
This jacket was designed for the winter and cold temperatures. It can withstand the cold, wind, snow, and even rain--so it is a great jacket to own.
"The North Face Apex Bionic 2" is one of the Best Winter Run Clothes on our list that you must have!
Come with a carrying case
Durable
Lightweight
Comfortable
Available in sizes from extra-small to extra-large
Just like your car's tires need new tread and traction during the snowy winter months, so do your running shoe. The Kathoola Nanospikes give you the option to add on more traction and grip to your shoes, so when it is icy and snowy it out you don't have to skimp out on your runs.
Read more
Comfort
This winter running gear is lightweight and comfortable. It is available in sizes from extra small to extra large—so make sure to refer to the sizing chart before making your purchase.
Breathability
Breathability doesn't apply to this product the way it does to others. Instead, we looked at how quickly it dries and whether or not it's effectiveness is affected when used in the snow.
Advanced Features
The Kathoola Nanospikes features additional 10 spikes made of durable Tungsten Carbide—so you can count that they will give you the traction that you need. They provide excellent shock absorption and come with a carrying case.
Style
As far as style, we just checked how lightweight this product was and how it looks on your shoes. In terms of these two factors, these spikes are lightweight and are not bulky.
Weather Resistant
When it comes to weather resistance, these spikes are perfect for hiking and especially hitting the roads during icy and snowy conditions.
"Kathoola Nanospikes" is one of the Best Winter Running Clothes on our list that you must have!
7

. Drymax Cold Weather Run



Made in the USA
Deal with moisture very well
Durable, long lasting
Tons of color options
Very expensive for a single pair
Suffer from cold feet? Kiss that problem goodbye with the Drymax cold weather crew socks. As you would expect, one of the critical features of these socks is that they keep your feet dry. There is nothing worse than cold, wet feet.
Read more
Comfort
Thanks to elastic bands around the ankle and arch, wearers of these socks can maintain their proper fit through all manner of physical activity. The Y-Heel design it boasts also helps significantly in this regard.
Breathability
These socks are breathable and allow for optimal ventilation, so you don't overheat--but they still keep you nice and warm.
Advanced Features
There's no getting around the fact that this product from Drymax is far more expensive than even an entire pack of ordinary crew socks. However, they will provide longevity and heat insulation that can't be found anywhere else.
Style
These socks aren't the most stylish, but they are available in several color options.
Weather Resistant
These Drymax crew socks are equipped with three different layers of insulation around the front portion. It allows for targeted heat absorption where it matters without interfering with breathability.
"Drymax Cold Weather Run" is one of the Best Winter Running Clothes on our list that you must have!
8

. Rockay Accelerate Running Socks
Anti-blister padding
Odorless
Snug fit
Can agitate wearers with wool allergies
Perfect for runners with stinky feet, these socks are made in Europe and from an organic material called Merino wool that has naturally odorless qualities. These socks are also perfect for runners who are dealing with blisters; padding at the toe and the heel mean you can kiss blisters and chafing goodbye!
Read more
Comfort
There are so many reasons why Merino wool is the best cold weather running gear around. it's sturdy, it can prevent bacterial growth, it's warm, and it's extremely comfortable. These design elements come together to form a perfect running sock.
Breathability
These are a great low cut pair of sucks for winter running. They will keep your feet nice and warm, but they are also really breathable. These are best when the weather starts to get colder, not for extremely cold weather.
Advanced Features
If the comfy wool padding isn't enough for you, get a load of the heel and toe of these Rockay socks. Even more, padding has been added to these high-impact areas to prevent blisters or other forms of skin irritation.
Style
Available in several colors to choose from, you have color options with these socks. They are low cut and pretty much no-shows as well if that is more your thing.
Weather Resistant
These socks are thick and comfortable. They will keep your toes warm while you are out on your runs--but don't expect them to keep you warm in frigid temperatures.
"Rockay Accelerate Running Socks" is one of the Best Winter Running Clothes on our list that you must have!
9

. Pearl Izumi Thermal Conductive Glove
Solid construction
Lightweight
Can use touch screens without taking them off
Moisture release technology
Slight durability concerns
The thermal protection on the Pearl Izumi's is significant. Best of all is that they are conductive so you can use any touchscreen device without having to take off your gloves. Their lightweight thinness also makes them perfect for running.
Read more
Comfort
These gloves provide you with incredible thermal protection and keep your hands nice and warm. They are soft and comfortable, and you won't mind wearing them for hours if you need to.
Breathability
Although these gloves are warm and toasty, they allow moisture-wicking capabilities. However, it is essential to note that these gloves are not that breathable, so don't expect tons of ventilation.
Advanced Features
Thanks to the specially designed synthetic leather located on the thumb and forefinger of each glove, wearers can use touchscreen devices while they're worn. No more exposing your fingers to biting cold to send that text!
Style
These gloves have a practical design, and they are effective. They look great and are available in brighter colors and has reflective features to provide you with additional safety.
Weather Resistant
These gloves use smart technology to provide excellent insulation and moisture control. Izumi uses a material called P.R.O. Thermal fabric to meet the needs of a cold-weather athlete.
"Pearl Izumi Thermal Conductive Glove" is one of the Best Winter Running Clothes on our list that you must have!
10

. Under Armour ColdGear
Keeps warmth in
Lightweight construction
Very effective compression design
Hard to find some sizes and colors
Layers are one of the most important aspects of winter running. You need to make sure you are keeping as much of the warmth that you are producing as you can. That is what the Under Armour ColdGear Compression Mock does. The ultra-lightweight interwoven layers lock in heat and wick away moisture from the body to keep runners warm and dry.
Read more
Comfort
The way Underarmour combines the best of both worlds is with their dual layer construction style. The inside of the ColdGear running shirt is made from a soft, insulating material and the outside is made from a fast-drying and smooth fabric.
Breathability
Even though this shirt is really warm and will ensure you don't get cold, it is also really breathable and won't allow you to get overheated.
Advanced Features
This shirt is durable enough to last you for the long haul and it is even machine washable. It also has anti-odor and anti-microbial properties that will ensure that your shirt doesn't pick up any odor and stays clean.
Style
Under Armour knows how to make products that are just as stylish as they are functional. There are 14 different colorways for customers to choose from, although some may be harder to find than others.
Weather Resistant
When it comes to weather resistance, this shirt is perfect for the winter! It is built to take on the cold temperatures and can even be used as an underlayer if you wish.
"Under Armour ColdGear" is one of the Best Winter Running Clothes on our list that you must have!
Criteria Used for Evaluation


Comfort
At Runnerclick, we live by the motto, "The run should be fun." Although we feel that the health benefits and therapeutic bonuses of consistent running should be enjoyed all year long, we know all too well that it's not fun to run out there when temperatures get very low. According to runners from climates that get very cold, they are less likely to run the lower the mercury gets.
Through trial and error, and hundreds of miles of near freezing running users' feedback, we have compiled an outstanding list of the best winter running clothes that will combat the freezing temperatures. It is beyond the childhood advice of "don't forget your jacket" as you left for school. The materials and fabrics found on this winter running clothes are considered the absolute best by outdoor nature lovers and severe year-round runners.


Breathability
Guess what? You're still going to sweat. It is why just making something "as warm as possible" is not enough to make it on our list. The last thing we want is for our readers to be soaked in sweat while running in freezing temperatures. It is why we looked for winter running clothes with breathable materials and liners that wicked away excess moisture while still providing insulation. Beware of cotton: it can be one of the worst materials for running in cold temperatures. It may seem counter-intuitive, but the content will not allow for proper ventilation. We've taken the guesswork out of choosing the right materials, and our buying guide is jam-packed with cutting-edge winter technology.


Advanced Features
It's easily overlooked, but snow turns into water. Science: we're pretty good at it!
In all seriousness, though, there are pieces of winter running clothes that are crucial to running in winter weather that need to be waterproof. Take headwear, for example. It should be insulated against the cold, moisture wicking for your sweat, and waterproof for protection against snow. While most manufacturers are great at providing two of the three, it's imperative that all those checkboxes are marked.
We made sure that the products on our list made the grade in all these departments and kept testers nice and dry throughout their entire run. Again, this is an area where moving beyond the marketing slogans on the packaging, and into the field of active outdoor runners can give you a solid list of winter running clothes.


Style
It's wintertime, nature is dormant, and everything is white. That doesn't mean that you have to run in boring or drab colors. Let's have some fun out there! Our options for leggings and long sleeve thermals don't just keep you nice and warm, but come in a rainbow of color options to match your style. When you click through to take a look at the item through Amazon, you will be greeted by a plethora of selections to choose from.
Weather Resistance
When it comes to winter running clothes, it is essential that you get clothing and products that are specifically designed to hold up to cold weather and winter conditions. When we compiled our list, we prioritized weather resistance because it doesn't matter how great the product we were reviewing was if it didn't hold up to the cold weather. You will find that we have a variety of different options on our list—some that are great for icy and snowy weather and others that are perfect for when winter is coming. There were several factors we considered when we took a look at weather resistance to ensure we were picking the best products.
Clothing
With clothing, we took a look at what actual users and reviewers had to say because we wanted to take a look at how they held up in the real world. We also took a look at the materials they were constructed of and whether or not they have a seamless design to prevent chafing. We also wanted to make sure we got lightweight options, and that were breathable, so you wouldn't get overheated and start to sweat.
Add-ons
Add-on gear is a little trickier to evaluate, but we still looked at the same rating factors—just a little differently. Whenever you are attaching gear to your clothes or shoes, you want to make sure that is lightweight and won't weigh you down. You also want to make sure that it sized perfectly and designed for the weather conditions. In this case, when we added the Kathoola Nanospike, we took a look at how durable the spikes are and whether or not they affect your comfort levels—and we compared it to how it stands against winter conditions.
Expert Interviews & Opinions
Most Important Criteria
(According to our experts opinion)
Experts Opinion
Editors Opinion
Users Opinion
By Default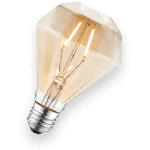 Be Careful With Compression
Many of the products listed here offer some form of compression as a major selling point. This makes sense since compression garments are a great way to retain body heat; however, too much compression can limit your air and blood flow, potentially becoming a health hazard. Be careful and make sure you pick out a product in your true size.
Watch Out For Allergies
A few of the products listed here are made from wool, a fabric material that has been known to trigger allergic reactions. If you feel uncomfortably warm or itchy while wearing any wool-based products, remove them immediately in order to avoid any further symptoms or pain.
Other Factors to Consider


Materials
When making your selections and adding items to your cart, keep in mind how often you will be running and how much laundry (or how little) you want to do. Thermals, for example, will need to be washed more often than outwear like jackets. So make sure that you get more than one if you are planning to run a couple of times per week. Other items such as beanies and face masks can be reused more often before needing washing.


Size
When making your selection, take a moment, and go through the sizing guides that accompany all of the products on their pages. There you will find measurements to consider to make sure that this winter running clothes will fit you best. Remember that thermals should be careful and snug while not cutting off circulation. They should also be comfortable around your waist. We've heard from a lot of runners that make the mistake of getting their compression and winter apparel a couple of sizes too small, and it ends up being uncomfortable. Selecting the right size is to ensure that you have a pleasant running experience while still staying warm.


Value
With just a little more research and slightly increased detective work, we uncovered winter gear that is at the highest of performance while being at the lowest in prices. Also, when working together with Amazon, an online powerhouse, we were able to find the best values around for our readers. There is no need to spend an excessive amount of money to be able to run during wintertime. Watch out for review sites that frequently list an expensive "best of" list; it's a telltale sign of not putting the reader first.
Frequently Asked Questions
q:

What are some of the advantages of winter running?

a:

For one thing, you can stay away from the gym around January and February and not have to deal with the crowd of New Year Resolution folks. Also, studies show that outdoor runners tend to run a little longer and a little faster than those who just ran on treadmills alone. Getting out there and running is second to none, this winter running clothes can make it an enjoyable experience.
q:

Are there any precautions that I should take if I'm new to wintertime running?

a:

Wearing the right winter running clothes and staying safe is vital, so remember to start slow and get your body used to colder temperatures if you are not used to them. Of course, if you have asthma, COPD, or heart disease, you should always consult your doctor before facing cold temperatures. Other than that, you're good to go. Even subzero temperatures are safe for running if you know how to do it.
q:

I've got regular thermals; shouldn't that be enough?

a:

Negative. Standard thermals are not meant for working out, let alone running long distances. You will be sweating in no time and not have the moisture control safeguards in place to help you out. It will make for a terrible run and uncomfortable feeling. Selecting the right winter; running clothes for the job is essential.
q:

What is the biggest thing to look out for when running outdoors during the wintertime?

a:

Ice. You should use extreme caution when running when the temperature is freezing water on the ground. It can lead to loss of traction and injury. There are several trail rated running shoes that are effective for ice, but you should always be very careful. Frost is hard to see and even harder to correct for when you are already slipping on it.
Subscribe to our newsletters