10 Best Compression Pants and Leggings Reviewed
last updated:
Jun 03, 2020
As an athlete, it is important that you wear the proper clothing for several reasons. Not only are they designed to keep you
comfortable
during your routine and improve performance, but they are also designed to keep your body safe from overheating with a moisture-wicking material. The best compression tights will be able to do that and more!
Running is known to exert pressure on the muscles, tendons, ligaments, and other supportive parts of the body. Wearing the compression tights will help relieve this pressure and avoid soreness. However, finding the right
sportswear
can be difficult in this highly saturated market. That's where we come in. Our team of researchers rated the top-selling products on the market based on several important criterions in an effort to provide a comprehensive list for our dedicated readers. Check out our top ten list below for the winners!
In a Hurry? The test winner after 15 hrs of research

TSLA
Why is it better?
Great for all seasons
Releases heat to keep you warm during cold seasons
The moisture-wicking ability brings a cooling effect
The excellent elasticity provides an enhanced range of motion
In a
Hurry? Editors choice:

Test Winner: TSLA

12
Researched Sources
2.3k
Reviews Considered
15
Hours Researching
21
Products Evaluated
Materials
Support
Comfort
Breathability
Durability
By Default
10 Best Compression Tights
Criteria Used for Evaluation


Materials
This is very important because it influences virtually all of the other factors listed below. The best material is lightweight, durable, comfortable, supportive, breathable, and flexible, with excellent moisture-wicking ability. You should generally avoid cotton, but polyester, nylon, and spandex, or a blend of some of these, will make the most ideal compression tights.


Support
Perhaps support should be highly considered because of the nature of the sporting activity you are engaged in. If you are going to use them to run, jog, sprint, or jump, there are chances you are going to be subjecting your muscles to intense pressure and work. Without the right support, your muscles may pain a lot after an intense workout. In contrast, picking the right gear with the right support will help your post-run recovery and reduce the pain and fatigue associated with exercise. Therefore, when shopping for the right exercise equipment to support your running regime, you should put support in perspective. The right gear will provide the right support to help speed up recovery, which should be highly prioritized if you want to perform well. Reading more reviews online will also help you to decide if your ideal choice will support your exercise regime.
Performing well will mean that you have to be on your feet as soon as possible. Exercise should not hinder you from going about your daily routine because of fatigue or muscle pain. This makes it important to wear a piece of exercise equipment that supports your muscles and allows you to deliver your best. You should be able to juggle work and exercise without feeling extremely exhausted. In this regard, avoid considering sportswear brands simply because they are trendy or have a great color. Your recovery process and the support your sportswear will provide to ensure you achieve your goals should be your top priority.


Comfort
If you are going to run and achieve your fitness goals, you need to be as comfortable as possible. Running is not an easy thing to do and jogging with uncomfortable sportswear will only make the process more difficult. It would be inconsiderate to go shopping for compression tights without establishing whether they are comfortable or not. Since running is already very uncomfortable, you should ensure that you are wearing something comfortable first before embarking on your journey to fitness. Your muscles and entire body will perform best when there is nothing bothering you as you jogging or embark on your morning run. Comfort also helps to support your recovery process. For several athletes, comfort is a major concern that cannot be overlooked. Without proper comfort, the tights you are purchasing will not do you any good. Regardless, comfort is often determined by the type of fabric you are wearing. You should probably consider polyester, nylon, and spandex material. However, stay away from cotton if you can because it takes time to dry and will leave you feeling uncomfortable after sweating a little. Quick-drying fabrics, on the other hand, will feel very comfortable after taking only a short time to dry following an intense jogging session.


Breathability
This is also an important factor when shopping for your ideal sportswear. You should be comfortable when running or sprinting. Skin irritations can be distractive when you need to focus and complete your running session. Wearing fabrics with no irritations will also bring you a step closer to recovery. Breathability is largely determined by the material used to make the sportswear. For this reason, avoid wearing cotton when running because the material has poor breathability and takes unnecessarily too long to dry.
Breathable fabric also has an excellent moisture-wicking ability to help keep you dry during exercise. In fact, selecting materials with the excellent moisture-wicking ability is the best thing you could do to support your exercise regime because you are going to sweat and feel very uncomfortable if the material takes too long to dry because it is poor at wicking moisture and sweat. Sportswear made of high-quality fabric will leave focusing more on the exercise and not on how uncomfortable you feel after sweating too much, as the tights themselves will take care of the sweating and the moisture.


Durability
Everybody wants to wear something durable, but many people do not know what durability entails. Wanting quality things is good because they will last longer and will save you money in the long run, but how do you ensure you get durable sportswear to help you accomplish your fitness goals? Something durable will definitely stand the test of time. It will be able to serve you for longer even after you have derived all of the value it was meant to provide. The act of going from one store to another and trying to fit different pairs of pants just to get the right one can be a frustrating process. However, the hassle can be worthy in the long run.
Durable simply means great quality. You want to make sure you have the best quality fabric that will support your sporting activities for several weeks, months or even years to come. However, you should have several pairs to change so that they do not wear out fast because of being worn every day. No matter the quality of fabric used to make your running pants, it will wear out fast if you put them on every day to go and run. Therefore, to prevent faster wear and tear, you should have a few more pairs to change. Regardless, avoid buying sportswear simply because it is trendy or has great colors. Stylish does not mean durable, as other factors are more important than fashionable and trendy. You should also be ready to spend a little extra to get the best quality fabric for your evening run. Just keep in mind that most expensive may not necessarily mean the best quality. You can still find the best quality at a competitive price. Doing your research and asking friends to recommend the best quality fabric and brand based on their experiences can be a great place to start if you have no idea what durability should feel like.
Expert Interviews & Opinions
Most Important Criteria
(According to our experts opinion)
Experts Opinion
Editors Opinion
Users Opinion
By Default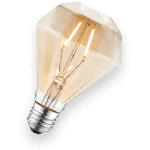 Materials
When it comes to compression tights, whether its men or women's, we want them to be as comfortable as possible. Before choosing the cutest pair, or the one that stands out, pay attention to its materials. you want your skin to be able to breathe in these types of clothes if you don't find material to allow your skin to breathe there are issue's that can formulate.
Online Shopping.
Make sure to pay attention to sizing measurments, every company has different techniques on how they make there clothing along with size. If you happen to fall between two sizes go for the bigger one, unless you prefer tigher fitting clothes. With compression tights you dont want them to be to tight there not allowing your body to breathe. Keep that in mind.
Other Factors to Consider


Flexibility
Running may sometimes involve jumping, squatting, and stretching. Being equipped with the right flexible gear can be a great place to start. Stretching to boost flexibility is often recommend because it boosts blood circulation and minimizes the risk of injury. However, having the wrong sportswear can hinder your flexibility. One of the points to note when considering flexibility is getting the right size to allow you to exercise freely with an enhanced range of motion. The exercise pants should be able to support vertical, horizontal, and even diagonal movements when stretching so that you can deliver your best performance. Therefore, flexibility is closely tied to the size of the pants, as too tight could mean being prone to tear when stretching whereas too loose could mean an inability to hold the muscles tightly together and provide the support necessary to perform well or being susceptible to muscle fatigue and a slow recovery process. Also, do ensure that you interpret the size chart correctly to avoid ordering the wrong sizes. The perfect fit will support your muscles, body, and even fitness goals to participate and win in that upcoming competition that you are training very hard for and looking forward to.


Bottom Line
Exercise is often recommended because it contributes to overall health and wellbeing. To perform well in sports, you need to have the right great that can support your cause. Studies have shown that wearing compression tights can significantly boost circulation, reduce muscle fatigue, and speed up recovery following an intense workout session.
Frequently Asked Questions
q:

What are compression tights?

a:

These are lightweight fabric clothing commonly worn during exercise due to their excellent moisture-wicking ability and the support provided to minimize fatigue and boost circulation. The pants, for instance, are great for virtually all types of sports.
q:

Do tights assist in recovery from workouts?

a:

The effect may vary from one pair of pants to another but they generally help to speed up recovery. They may not be a magic cure but help to hold the muscles together as you run or work out.
q:

Do I have to be a professional athlete to wear compression tights?

a:

The answer is absolutely not. There are beliefs that these types of pants should be left for professionals athletes. The truth is that amateurs, intermediate, and professional athletes can all wear them. Even sports enthusiasts who are just jogging for fun can still put on a good pair of pants and go running. They help to care for the body in the pursuit of your fitness goals.
q:

Are compression tights expensive?

a:

The price varies from one product to another. While some can be expensive, several others are quite affordable and you can get high-quality fabrics at a very affordable price. Remember that most expensive does not always mean the best quality. Avoid wearing expensive sportswear products simply because they are trendy or stylish and designed by the most popular brand on the market. Instead, choose something made of high-quality fabrics and is durable enough to serve you for a long time to help you achieve your fitness goals.
q:

What should I look for in a good pair of tights?

a:

There are several factors to consider when shopping for your ideal compression tights. However, the most basic features to consider include the material or fabric used to make the sportswear. Some of the most popular material types include polyester, spandex, and nylon. This is because they are generally more affordable than cotton and have an excellent moisture-wicking ability. The fabric also determines the level of comfort offered by the pants. Other factors to consider include the size of pants, durability, flexibility, and breathability. They should also be affordable, as great exercise equipment should not cost a fortune.
q:

Where can I get the best compression tights?

a:

You do not have to visit high-end malls and hypermarkets to get the best pants to support your fitness regime. In fact, some local shops have some of the best-quality fabrics you will ever find. However, if you are busy and have little time to shop around for what you want, you can always go online and order your sportswear from trusted e-commerce websites and have it delivered to your doorstep. Just ensure you go through the product's features and reviews to ensure you make the right choice.
Subscribe to our newsletters