The Best Motion Control Running Shoes Reviewed
last updated:
Mar 04, 2021
If you are a runner who experiences issues with overpronation then you know how important a good pair of motion control running shoes are!
Overpronation
is when the foot has an exaggerated inside roll, in order to avoid injury, you need
shoes that provide extra-firm arch support
and stability.
Our list of the best motion control shoes comes from hours of research to ensure that you have the best product on the market. You'll notice that our list features shoes from the top brands in the industry, known and trusted by runners and athletes around the world. Each one of our entries was chosen because of its unique design and ability to offer your feet total support.
Don't let overpronation stop you from staying fit and healthy, find the top motion control running shoes for your needs today!
This is the best product on our list that is currently in stock:

ASICS GEL Foundation 12
Why is it better?
GEL cushioning system
Guidance line and Flex Grooves on outsole for added flexibility
Ideal for those with overpronation
Seemless upper construction for less chance of irritation
In a
Hurry? Editors choice:

Test Winner: ASICS GEL Foundation 12

15
Researched Sources
1480
Reviews Considered
15
Hours Researching
16
Products Evaluated
Support
Protection
Flexibility
Durability
Style
By Default
Top 10 Motion Control Running Shoes
Criteria Used for Evaluation


Protection
There have been many times where we have all probably wondered why our predecessors began wearing shoes in the first place. I mean it can be so convenient and comfortable not to have to remember to put on shoes and just walk around barefoot, especially around the house. Well, unfortunately running or walking around barefoot proved to be futile, especially before the invention of transportation. Our predecessors began wearing shoes to protect their feet and today we still do so for the very same reason - although they have also definitely become a fashion statement as well.
The amount of protection you will need from your shoes depends on their intended purpose - some activities call for a much higher level of protection than you would need on a leisurely stroll through the mall. Trail runners need a bulkier and sturdier design that that may include a rock plate. On the other hand, roadrunners will require a lighter well-cushioned shoe that will prevent any damage or blisters from forming, especially on longer runs.
Motion control shoes specifically are designed to protect the feet of overpronators. This means they may be a bit heavier than other running shoes because of the added features they employ to address those issues. This is why we encourage you to analyze they overall flexibility of the shoe once you start narrowing down your choices.


Flexibility
There is no reason for you to have to sacrifice flexibility when you're looking for a great pair of motion control running shoes that are just right for you. There are many options on our list that are just as flexible as anything else on the market. It can be a tricky balance however, and manufacturers need to go to extra lengths to make a shoe that offers both motion control support and flexibility, so sometimes these shoes can be a little more expensive than regular running shoes. If over or under-pronation is a problem for you however, it's probably worth it to spend a few extra dollars to get the right shoe. Please also keep in mind that while you can find a good pair of motion control shoes that give you the support you need while remaining flexible, these aren't super flexible minimalist running shoes and it may take some time to adjust if you're used to a less supportive and flexible shoe.


Durability
Unfortunately, big time durability is a difficult attribute to find in a pair of motion control running shoes. The reason for this is that supporting your wayward movements while you run places additional strain on the materials of the shoe, no matter how well it's designed. Many of the products we reviewed have reported durability issues, many of which may have to do with the extra strain put on the shoe for it to correct your overpronation. That being said, all of the shoes are excellent picks so consider investing in two pairs so you can alternate between the two, especially if you are an avid runner. This will help you get the most out of each pair, as well as help them last longer because shoes that are allowed to dry out and decompress between uses have longer lifespans because the foam is allowed to return to it's natural shape, and moisture doesn't collect in the shoe.


Style
Style is important to many runners and, while it shouldn't be the first factor you consider, it is also a relevant feature to think about. Most importantly, you must ensure the shoe properly fits your needs and gives you the support you require, then you can consider the different style options you have to choose from. Once that is established, consider your price range and narrow down your options, but always ensure your shoes are comfortable, fit properly, and have the features that you need.
And while style obviously isn't the most important factor to consider, it's more important than you might think. University studies have shown that runners who live the way they look run further and more often than those who don't. So don't be ashamed about wanting to look good when you run because in this case it can actually help you reach your fitness goals.


Support
Many motion control shoes will have a high amount of cushioning because the structure of their sole needs it to properly correct your gait and give you the support you need to address over-pronation. This means there aren't any minimalistic designs when it comes to motion control shoes. However, there are options such as the Brooks Beast, that are as lightweight as they can be while also providing the support, stability, and cushioning that you need.
With this type of product, support from your feet will come from structures within the shoe that increase its torsional rigidity. This helps to hold your feet in place at a consistent angle so that your over or under-pronation doesn't affect your entire kinetic chain, which can actually lead to ankle, knee, hip, and back pain.
All of the shoes on our list offer additional support, but some more than others. Check out the ratings in each review to find the shoes that have the most or the least amount of support within this product category.
Expert Interviews & Opinions
Most Important Criteria
(According to our experts opinion)
Experts Opinion
Editors Opinion
Users Opinion
By Default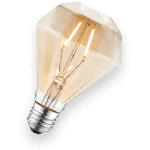 Let Your Body Rest and Recover
Even if you're wearing shoes with impressive motion control capabilities, you still need to take caution when exercising in order to avoid running injuries. The best practice is to take extended rest periods in between strenuous workout sessions in order to let your body recover. These 'rest days' should be spent eating healthy food with lots of protein and getting a good night's sleep to ensure proper muscle recovery and growth.
Talk To A Professional!
Before investing in a pair of specially designed motion control shoes, you should make sure that A, you actually need them, and B, you are getting the right kind. In order to figure out both of these factors, you should consult a podiatrist, physical therapist, or kinesiologist. They will understand the machinations of the human foot well enough to determine the best course of action for you to take.
Pay Attention to Your Body
Any athlete needs to learn to list to the warning signs their body is giving hem. When you hurt stop rest. If you have pain, stop what you're doing and seek help. Talk to your doctor about any concerns you may have. If you injure yourself during a run, do not try to push through, seek medical help! Your health and overall safety are most important, so listen to your body and don't push yourself too hard!
Other Factors to Consider


Size
When it comes to shoes, one size never fits all. Sizing may vary greatly among users, so it's important you try them on and ensure they fit you properly. There are options for those of you with wider feet as well as shoes that will only work for runners with narrow feet. If you decide to purchase a pair of shoes online, make sure they have can be returned, just in case they don't fit appropriately.
Another important factor to consider when looking for a pair of shoes is your own specific foot type. No shoe will fit every person the same, so it's important to take into consideration the width of your foot. If you have wide feet you may often find your toes squishing together in the toe box of your shoes. On the other hand, if you have narrow feet you will definitely want to avoid shoes that are designed to have more ample toe box room. It is highly important to allow your toes enough room to spread out because it allows your blood to flow--and if you run longer distances your feet tend to swell a bit. That being said, you don't want your feet swimming around in your shoe--so, if you have narrow feet make sure you have a just the right amount of wiggle room before making your purchase.
Overpronation occurs when your foot places unnecessary pressure on the medial side of your foot. Over time, this will cause discomfort and may contribute to injuries if it isn't addressed. Overpronation occurs at varying degrees, which can make your shoe search trickier than you would expect.
Don't be dissuaded by negative reviews you may find on a shoe you are interested in - just because they didn't work for one user doesn't mean they won't work for you! Find a shoe you love and see if it satisfies your specific needs.
Design differences in motion control shoes can be found in the sole of the shoe. The medial end of the sole will typically be modified to support increased pressure and will be shaped to minimize the strain caused by the overpronation.


Outsole
Before making your purchase you should also take a look at the sole of the shoe. The shoe's sole is typically the first part of the shoe that experiences wear and tear, so if it isn't designed to meet your needs you may be in trouble. The sole of the shoe should have the proper amount of foam to keep your joints and knees happy while also being durable enough to last through the types of runs you enjoy. This feature typically adds to the shoe's profile, making it thicker and bulkier in design, which is why many motion control shoes look and feel heavier than minimalist shoe options. However, there are options on our list, like the Brooks Beast, that offer the right amount of cushioning while still maintaining their speed and lightweight features.


Breathability
The upper of the shoe should be both breathable, comfortable, and provide ample room for even the longest run. That being said, all of our choices are breathable, some more than others of course. An extremely breathable upper will keep your foot cool and dry on hotter days. So, if you are running in hotter environments, breathability should definitely be one of the major factors you look for when shopping for new running shoes.


Bottom Line
When searching for the best motion control running shoes for you there are a few more additional factors to consider. Motion control running sneakers are designed to correct the over-pronation that occurs when your foot angles inward when you run. This can lead to running form that can contribute to injury. In order to avoid injuries or muscular imbalances associated with over-pronation, a motion control shoe is essential.
If you are looking for motion control running shoes, it is essential you purchase a pair that properly corrects the way you over-pronate. There are differences in how a shoe corrects this issue, so you need to base your decisions on your own specific needs.
In order to determine which running shoes we should include in our list, we compared their overall breathability, flexibility, fit, comfort and other criteria associated with motion control running shoes.  Furthermore, it's important to consider your own specific needs, just because a pair of shoes is at the top of our list does not mean it is the best option for everyone, so be sure to look through all 10 of our picks. While making our choices we also considered style of the shoes and color options, because we know how important this can to many runners out there, myself included! Furthermore, since motion control shoes are designed to be supportive and corrective we have also emphasized the importance of the shoe's effectiveness at correcting over-pronation. If you are looking for a more general shoe then check out our list of the Best Overall Running Shoes.
Frequently Asked Questions
q:

Should I use motion control shoes if I don't overpronate?

a:

No! If you don't need them then you shouldn't use them for running, even if they are gifted to you. Doing so can cause unnecessary injury and would not benefit you anyway.
q:

Is over-pronation something running shoe companies talk up so they can charge more for additional features?

a:

Overpronation is indeed real and can greatly impede your performance, lead to injury, and cause great discomfort. It is essential to get a shoe that addresses overpronation as soon as possible in order to prevent these things from occurring.
q:

How do I know If I overpronate?

a:

A treadmill gait analysis at your local running store is a great way to determine if you are an overpronator. The experts there can quickly assess if you are in need of motion control shoes and help you find a pair that meets your needs. If that isn't available to you, there is always the option of recording yourself running and seeing for yourself where your foot is landing.
q:

Are there any alternative options to using motion control running shoes? 

a:

If you love the pair of shoes you have and don't want to give them up, you can purchase an orthotic that will correct your pronation problem. This is a great option if you have an exaggerated overpronation that a motion control shoe won't fix. Check for companies locally or look online for a company making good orthotics.
q:

Aren't motion control running shoes more expensive?

a:

Sometimes, but usually not. Overpronating is common and there are many shoes available at competitive prices. Companies who are seen to be making additional profit by taking advantage of people's injuries and shortcomings could quickly earn a bad reputation, so most really do try to provide shoes of this type at an affordable cost.
Subscribe to our newsletters