10 Best Cycling Gloves Compared & Fully Reviewed
last updated:
Jun 24, 2020
Here at RunnerClick, we know lots of runners do more than just run—with cycling being one of the more popular activities among runners. The best cycling gloves featured below can be a total game changer for cyclists, regardless if you are a diehard competitor or just someone who cycles for leisure.

Riding at high speeds can be exhilarating and one of the best parts of your day, but it can also be dangerous. The best cycling gloves will not only protect you from outdoor elements, but they will also be comfortable, durable, and the fit won't constraint any of your movements. So, if you are an avid cycler, we highly suggest you check these out.

Check out our list of the 10 best cycling gloves and find a great pair of gloves to keep your hands protected and in tip-top shape while helping you stay safe.
This is the best product on our list that is currently in stock:

Endura Pro Aerogel
Why is it better?
Breathable
Moisture-Wicking
Great grip
Removal tabs
Adjustable fit
In a
Hurry? Editors choice:

Test Winner: Endura Pro Aerogel

3
Researched Sources
1.4K
Reviews Considered
10
Hours Researching
16
Products Evaluated
Weather Resistance
Fit
Materials
Features
Value
By Default
Our Favorite Cycling Gloves
Criteria Used for Evaluation


Weather Resistance
Not all cycling gloves are made for all weather. If you are looking for a cycling glove that will keep your hands cool in the summer or a glove that will keep your hands warm in the cold weather, you need to know that going into your buying process. Think about the climate where you ride. Do you need two pairs of gloves, one for summer and one for fall/winter?
Warm weather
Our list is well-rounded and contains several warm weather cycling gloves. These gloves are made of moisture-wicking material and often offer additional ventilation features to ensure your hands stay cool and dry no matter how long you decide to cycle for. Make sure to go for lightweight gloves with fingerless designs for optimal breathability.
Cold weather
Cycling gloves made for cold weather will offer full finger coverage. They are still moisture-wicking, but many offer additional warming material to ensure that your hands don't get too hot.
Versatile options
We made sure to include some glove options that you can use year round. Keep in mind that if you experience extreme heat or extreme cold, these gloves will not be the best fit since they offer features for both types of weather, but not the extreme of either.


Fit
When you're just starting out cycling, you may not be sure what type of cycling gloves you need. They come in a number of different sizes and styles. Some can even be adjusted for comfort. The fasteners are usually made with Velcro or a pull through fastener that circles the wrist. Then, there are other models that forgo a fastener altogether.
These slip on but need to fit precisely. Having gloves that are too loose can result in additional friction. This can mean the development of blisters in spite of protection. Gloves that are too tight can restrict circulation and limit your mobility. You need to be able to move your hands in a full range of motion and this can improve your performance.
It also allows you to react faster in case of an emergency, and to better steer. Finger design is also a key element. Some gloves have individual cutouts for each finger to increase grip and dexterity. Others cover the entire hand. The preference will really be up to the cyclist, and they'll need to choose the model that works for them.
Some cyclists like to switch between different gloves depending on the terrain and type of weather. These are all things that we took into consideration when choosing our recommended products.


Materials
The material of the cycling glove can determine the breathability and durability of the product. You want it to have a little bit of give but too much can become a problem. Synthetic materials like spandex, Lycra, and Gore-Tex all help with breathability. They have moisture wicking properties that keep the hands dry in spite of the activity level.
Some gloves use separate materials on the interior than what's used on the exterior. This improves durability, waterproofing, and keeps the hand comfortable. We chose cycling gloves with the best user reviews and the most durable materials--so you can be sure that the selections on our list are among the best of the best.
Another important feature we looked for was what type of padding--if there was any padding--the glove used. The best padding for cycling gloves is gel or foam and it should be both comfortable and effective at absorbing shock and vibration. Yes, the padding makes the gloves bulkier and a little heavier, but it also prevents pain associated with poor shock absorption.


Features
Each pair of cycling gloves is different and each particular brand has something unique that they have to offer that sets them apart from the competition. One of the features we looked at was the wipe guard on the thumb. This is unusual, but the useful feature should be a soft and absorbent material on the thumb in order to wipe your running nose or sweat from your face.
Another feature we looked at was the colors and styles offered by the product. Some cyclists pride themselves on their ensemble and it is important to them to find a product that can look good on them as well as feel good to them. We also looked at the padding offered in the palms, how compatible they are with technology, and how weather proof they are.
Having sweaty palms when you're trying to control your bike isn't good. That's why it's important to have cycling gloves that are breathable. In general, gloves made for winter aren't very breathable. That's because in cold weather you won't generate as much heat so you're less likely to get sweaty hands. But depending on how hard you ride and your body's own way of regulating heat you may sweat more or less.
For the most part, gloves made for warm weather are more breathable, although it can differ a lot from pair to pair depending on the materials used.


Value
Each athlete should know their budget and work to stay within it. We featured gloves on our list for those that are really trying to stick to a tight budget and for those that have a little more flexibility. The prices on our gloves run from just over $10 all the way up to close to $100. Whatever your budget is, you can find a glove on our list that will fit both your budget and your hands.
Additionally, some products come with warranties while others don't. This can be an important feature for the cyclist who is looking for a longer lasting product. If you want to make sure to get a pair of cycling gloves that offer a warranty or return option, make sure to look closely. While there are several options on our list that offer this, not all of them do.
At the end of the day, you want to make sure you invest in a pair of cycling gloves that will cover your needs and be worth your investment--no matter how expensive or cost-effective the gloves were initially. Remember to prioritize your needs and make sure to keep them at the forefront of what you want in a pair of gloves to ensure you end up with a pair you love.
Expert Interviews & Opinions
Most Important Criteria
(According to our experts opinion)
Experts Opinion
Editors Opinion
Users Opinion
By Default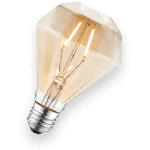 Cycling gloves are an essential part of any cyclist's outfit
They need to be durable, fit well, and have the proper amount of padding. If they are too thin, it defeats the entire purpose. If they're too thick, it can interfere with your grip and make it difficult to control the handlebars.
You need to be able to move your hands freely to steer and to protect yourself in case of a fall. Wearing the right gloves can prevent severe accidents and improve your reaction time
Sizing is the key to comfort
There are several measurements you need to take to figure out the right size glove you need. First measure the circumference around the widest part of your hand below your knuckles.
Then measure from the end of your palm to the tip of your middle finger. Compare these measurements to the size charts of the brands you are looking at.
Other Factors to Consider


Durability
Durability is obviously important, no one wants to buy a piece of gear and have it break or wear out right away. We want to get our money's worth. That's why we brought you only products on our list that were rated as being durable. Cycling gloves, however, can wear out more quickly than you might expect, especially if you use them for mountain biking.
Because they're engineered and designed to have a good fit to help you control your bike, the stitches may be tight, so when you have all that friction and impact from riding they're more likely to not last as long as you'd think. That is why it is important to look for gloves that are double stitched or reinforced at the seams.
Gloves with this construction will hold up better over time and won't fall apart or rip as quickly as those that are not reinforced or double stitched. Before you make your purchase make sure to do what we do and take the time to look at what real-world users have to say. Often times that is one of the best ways to get a gauge on how durable a pair of gloves really are when put to the test.


Style
Let's face it, we all like looking good, even if we don't want to admit it. Plenty of people go to great lengths to get their gear not only to match but to express their unique personality. Most of these gloves are available in different colors, and you shouldn't have a problem finding a pair of gloves that will help you express yourself.
Although style should never be your main priority, we do understand that this is an important factor to look out for. Before you take a look at the style options and how the glove looks, first make sure that the style is in line with the use you will need them for. There are gloves on our list made specifically for the road, other for technical terrain, and others that are more versatile.
Once you pick a pair of cycling gloves that will meet your needs and cover all of the important basis, you can take a look at the different color and style options available. If you want a fingerless or full finger fit, make sure you first get a pair of gloves that will fit your climate, terrain, and comfort needs before making your final choice.
Frequently Asked Questions
q:

I'm new to cycling, do I need a pair of cycling gloves?

a:

Whether you are just starting out or have been cycling for years, you don't need to purchase a pair of cycling gloves to take a bike ride. A cyclist who wears gloves says they are best for longer rides, for training, and for individuals who are looking for added cushioning and protection against friction and blisters.
q:

What is the deal with this 'thumb wiper' feature I've been hearing about?

a:

Let's face it, sometimes extreme sports can get messy. Many good cycling gloves are designed with a particularly soft and absorbent piece of material on the thumb of the gloves. This is to serve as a portable hanky when you can't easily reach a tissue.
q:

I'm noticing that not all cycling gloves have padding in the palms. Is that bad?

a:

Not necessarily. Each cyclist who purchases a pair of gloves does so for different reasons. The two main reasons that a glove with include padding the palm is to absorb the vibrations of the handlebars and to protect the rider in case they fall from the bike their hands come into contact with the pavement.

Not all cyclists are racing and going the long distance so they do not feel like they need the extra padding. It's all about personal preference.
q:

Won't my hands get really sweaty in hot weather?

a:

The temptation on a hot sunny day is to forget about wearing gloves while we cycle, after all, it is not cold so your hands will not get uncomfortably numb. There are however a sound number of reasons to wear gloves during hot sunny weather. First, while riding a bike your hands are exposed to a constant flow of warm summer air which can dry out the skin on the upper side of the hand.

This increases the amount of potentially painful sunburn, gloves will protect your hands very well in hot weather. And no matter the weather, falling from a bike is painful, especially if your fingers and knuckles get dragged over a rough tarmac/trail surface, the gloves will give you good protection. But, with the best cycling gloves, you will be in good hands!
Subscribe to our newsletters