10 Best Exercise Bikes Reviewed
last updated
Sep 21, 2019
The Best Exercise Bikes come in a variety of designs. Higher-end designs that are perfect for the gym experience and other compact designs that are s
pecific to your home gym
. However, all of them are a solid investment for anyone looking
to upgrade their work out regiment
.
There are a ton of exercise bikes on the market, all with different features, materials, and price points. It can be a little intimidating when searching what best fits your needs. This is why we spend hours researching, so you don't have to.
We put together the 10 Best Exercise Bikes to help you find what you need faster. We also answered some common questions from consumers in the FAQS sections. Furthermore, we included all the criteria we use for evaluation in order for you to make a more educated decision on what is going to work best for you.
In a Hurry? The test winner after 18 hrs of research

Exerpeutic Folding Magnetic
Why is it better?
Easy to use
Collapsible
Large seat cushion
Maximum weight of 300lbs
Quiet
In a
Hurry? Editors choice:

Test Winner: Exerpeutic Folding Magnetic

8
Researched Sources
1600
Reviews Considered
18
Hours Researching
23
Products Evaluated
Effectiveness
Features
Comfort
Size
Value
By Default
Top 10 Exercise Bikes
1

. Exerpeutic Folding Magnetic



Easy to use
Collapsible
Large seat cushion
Maximum weight of 300lbs
Quiet
No preset programs
Some find the seat too large
Pedal straps are not durable
This simple bicycle sits a bit further back than your typical upright bicycle to take some pressure off the joints without having you lean back completely. It is easy to use and easy to move and store.
Read more
Resistance type
8 level magnetic resistance
Intensity
The 8-level resistance system allows you to choose the intensity of your workout. Some users note the pedals are a bit far forward for a typical upright bicycle. This means the range of motion is slightly limited and you are not able to extend your leg straight under you like you would on a regular bicycle. While the movement is not as natural, it is lower impact and is not a bad option for those with knee injuries. The handlebars do not move on this bicycle so it engages only the lower body.
Display
This has a small and simple LCD display that tracks distance, calories burned, time, and speed. It also features hand sensors on the handlebars to track heart rate as you workout.
Comfort
Despite the collapsible nature and relatively low price, this bicycle is solidly made and feels well-grounded as you cycle. The pedaling is smooth and the handles are ergonomic for added comfort. This bicycle does have a larger seat and softer seat than most other options on the market. Many users love this extra cushioning while some others find it is so big that it gets in the way of their legs as they pedal.
Size
This bicycle is 42.8 pounds and can hold a maximum weight of 300 lbs. It is 31L x 19W x 46H inches and is able to fold in half with small wheels for easier storage. According to the manufacturer, the seat is adjustable to fit anyone from 5'3'' to 6'1''. However, users as tall as 6'2'' note using it with success.
Noise
The magnetic resistance on this machine has a smooth and quiet operation. This is a great option if you enjoy watching TV while you workout.
Value
Most users agree that this is a very stable machine for the price. Some avid cyclers do note some issues with the rubber straps breaking after very regular riding.
2

. Exerpeutic Extended Capacity



Simple monitor
Inexpensive
Takes pressure off low back and joints
No upper body engagement
Uncomfortable seat
This is a simplified but much less expensive recumbent option. It offers smooth magnetic resistance and basic data monitoring for a very functional piece of machinery at a low price. It will not provide the most challenging workout but is a great way to rehab from injury.
Read more
Resistance type
Magnetic resistance.
Intensity
A recumbent model is a great way to get your heart rate up and keep your lower body toned, especially after an injury. However, it is not going to be the most rigorous workout and will not do much for engaging the upper body.
Display
Large LCD screen indicates distance, calories burned, time, speed, and heart rate.
Comfort
The seat does not offer as much cushioning as some more expensive models but it is suitable for most workouts.
Size
This bicycle is fairly small for a recumbent model at 22 x 34 x 54 inches and 63 pounds weight. The maximum rider weight is 300 pounds.
Noise
The magnetic resistance is smooth and does not make much noise as you pedal.
Value
This is a really great budget option for those seeking a recumbent bicycle. It is lacking many of the bells and whistles of some higher end machines but you cannot argue with the price.



Very compact
Easy to use while multitasking
Smooth magnetic resistance
No monitor
Needs appropriate seat
Limited range of motion
Although this is not a conventional model, this pedaling equipment (we can't bring ourselves to call it a bike) is a great way to get in a bit of a workout while at home or work. It is not intended to get your heart rate up like the other options on this list. Instead it is a great way to keep you moving during an otherwise sedentary way.
Read more
Resistance type
8 level Magnetic Resistance
Intensity
This pedal model does offer some significant resistance but still requires minimal movement and will not be your most effective option for a thorough workout. However, some workout is better than none and this is a great option for deskbound workers wanting to move more throughout the day or those recovering from an injury.
Display
No monitor.
Comfort
This pedaler is very comfortable and easy to use provided you find the appropriate seating to use with it.
Size
This already compact machine offers the lowest pedal height available at only 10 inches tall. It is designed to work with a desk as low as 27 inches.
Noise
The pedals are very quiet due to the smooth magnetic resistance.
Value
This machine is affordable when compared to full bicycles but may be a bit expensive for what comes down to just a set of pedals. However, if you are looking for a very compact piece of equipment that will allow you to workout comfortably while handling other tasks, this is the one for you.



Lightweight, collapsible and compact
Easy and smooth operation
Quiet
No preset programs
No heart rate monitor
Compact, lightweight, and foldable, it is ideal for anyone lacking space in their home. The magnetic resistance provides a smooth ride and a great value for the money.
Read more
Resistance type
8 Level Magnetic Resistance
Intensity
8-level resistance system allows you to manually choose the intensity of your workout. Similar to the Exerpeutic bicycle, the pedals are a bit further forward than a standard upright model. This reduces the natural range of motion but also reduces the impact on your knees. The handlebars on this machine are fixed as well, meaning there is little upper body engagement.
Display
A small and basic LCD display monitors speed, distance, time, and calories burned.
Comfort
It has a very smooth operation and is easy to pedal. The seat is not the most well cushioned but users note this is easy to address by adding a gel seat cover.
Size
This lightweight model is only 37 lbs and can hold up to 250 lbs. The already small frame is also collapsible and easy to store, making this a great bicycle for those with limited space.
Noise
Users love that this machine is almost silent and easy to use in a busy home.
Value
Most buyers note excellent value and quality for the price.



Affordable
Sturdy
Digital display
Comfortable pedals with toe loops
Some users reported pedals coming loose during use
It's unfortunate, but in today's world most of us spend the majority of our working days stationary, and we don't mean on stationary bikes! We mean most of us sit at desks all day long, which isn't healthy and causes us to lose energy and also causes tight hips. To help combat this we included two options on our list that can be placed under our desks so we can pedal and exercise while we're at work. This option assembles easily and has variable assistance options so you can work out hard, light, or medium.
Read more
Effectiveness
This option will help you get a good workout even when you're at work. Because it doesn't include handles it won't give you a full-body workout like some other options.
Features
This one has non-slip feet, an easy to read digital display, and toe loops to help your feet stay secure.
Comfort
Since it doesn't have a seat a lot of the comfort comes from whatever chair you're sitting in while you use it. However, the pedals are well designed and won't hurt your feet even when you're pedaling for hours on end.
Size
It's very compact at only 12.5" high so it will fit easily under any desk. It weighs 12 pounds so it's fairly heavy for its size showing its quality and also giving it stability during use.
Value
It's one of the most affordable options on our list. Another thing to consider is that since exercise has been proven to increase your productivity at work this is an investment that can pay off big-time by helping you get more done, better, and more quickly, which can lead to raises and other advancement opportunities.
6

. Sunny Health and Fitness Pro



Sturdy build
4-way adjustable seat
Adjustable handlebars
Wheels for easy storage
Quiet
Relatively inexpensive
No monitor
Little upper body engagement
Brake pads may need replacing after time
A more affordable option for an indoor cycling model. It does not have the same high-tech features as the Meiser 3 but is still a solid and effective option at a fraction of the price.
Read more
Resistance type
40 lb flywheel with felt pads for contact resistance.
Intensity
This upright model will simulate the motion of being on an actual bicycle. The seat and handlebars are adjustable to allow you to find a natural position during your workout. On the downside, other than leaning on your arms, it does not engage the upper body much so you don't get a full body workout as with other options. It also does not have a monitor so you will need to be self-motivated or follow a spin video to get a tough workout.
Display
This model does not have a display.
Comfort
With a 4-way adjustable seat and handlebars that can be moved up or down, this bicycle is customizable for maximum comfort. The seat does not provide much padding and some users find it uncomfortable. However, the universal mount makes it easy to replace the seat.
Size
This bicycle is 49L x 20W x 47H and 97 lbs. It does not fold but it does have small wheels to make for easy storage. Maximum user weight is 275 lbs.
Noise
This bicycle makes a gentle whirring sound that will not interfere with the TV or wake up sleeping kids.
Value
The sturdy build and smooth ride come at a lower price point than many options. This is a really solid and more affordable option for anyone looking to spin at home.



Compact
Affordable
Easy to store
LCD display screen
• 8 resistance levels
Many don't like the screen
Not the most comfortable
This model is a comfortable, compact option that is also affordable, easy to use, and adjustable.
Read more
Resistance type
This bicycle has a dial knob to control the 8 levels of resistance this model provides.
Intensity
This model offers various levels of intensity to choose from so you can control your workouts.
Display
It has an LCD window screen that displays your speed and information. It is easy to read and easy to use.
Comfort
This one is pretty average in terms of comfort, which isn't a bad thing, we wouldn't put something on our list that was going to cause you discomfort.
Size
Even when fully open for use this bicycle is really compact. It folds up for easy storage and can be easily opened up again when you want to use it.
Noise
Quiet at slow and moderate speeds but may get a little noisy when you're really getting after it.
Value
Highly affordable and giving good value.



Sophisticated monitor with data tracking
Silent
Comfortable seat
Built-in speakers
No upper body workout
Expensive
Large and hard to move and store
This high-tech bicycle is ideal for setting and meeting your fitness goals. With a sophisticated computer system, you have access to 29 programs, 25 levels of resistance, and you can export data to your devices to track your progress over time. Recumbent bicycles do not engage the whole body but are an excellent option for runners seeking low-impact cross-training.
Read more
Resistance type
Perimeter weighted flywheel that provides 25 levels of resistance.
Intensity
The advanced data monitoring and progress tracking on this machine make it a highly effective piece of equipment if you are planning to commit to regular use. With a comfortable seat, quiet ride, and built-in fan and speakers, you may prefer exercising on this bicycle to sitting on your couch. As you are leaning back, this bicycle will not engage your upper body and core quite as much as some of the other options. However, if you are recovering from an injury or are just seeking a low-impact and comfortable way to get your heart rate up, this is your machine.
Display
Unlike many other bicycles, this recumbent model offers a dual track, two monitor system that allows you to monitor up to 13 different display feedbacks. It also features a USB port to easily export data or simply charge your phone.
Comfort
This seat features lower back support and contoured cushioning for your legs for maximum comfort while riding.
Size
This machine is going to take up a bit of space at 64 x 27 x 50 inches and 101 pounds. It may be best suited for those planning to use it regularly as it will take up a bit of space and is not easy to move or store.
Noise
This machine is virtually silent and perfect for watching TV, listening to music, or even reading as you workout.
Value
This bicycle is a bit more expensive but is certainly not the priciest option out there. Users note an excellent return on investment due to the outstanding comfort, sophisticated monitoring system, and other additional features.
9

. LifeCORE Fitness Assault Air



High intensity
Unlimited resistance
Effective full body workout
Advanced data monitoring
4-way adjustable seat
Price
Large size
Does not collapse
This Assault air bicycle is loved and hated during CrossFit and HIIT workouts. Loved because it gives you a killer workout. Hated because it gives you a killer workout. This top of the line model is guaranteed to provide a very challenging workout for the entire body.
Read more
Resistance type
Air fan resistance that builds as you pedal
Intensity
This Air Resistance Fan bicycle will provide a tough workout no matter what. As you pedal the resistance builds which makes just maintaining a constant speed challenging. This model does have moving handlebars and you will likely find yourself standing on the pedals to keep the speed up for an effective full body workout. Additionally, motivational programming allows you to challenge yourself and track your progress to target more challenging fitness goals.
Display
Advanced LCD display monitors heart rate, speed, RPM, time, watts, and calories. The computer also includes motivational programming such as Tabata protocols, intervals, watts, and heart rate.
Comfort
Pedaling is certainly difficult with the air resistance but the movement is smooth and the bicycle feels very stable even as you pump through a sprint workout. The seat is adjustable up and down as well as forward and backward for a customizable fit and maximum comfort. It may not be the most cushioned seat you can find but, due to the intensity of the workout, most users don't spend enough time sitting on it to find it uncomfortable.
Size
This is one of the larger options available at 49 x 22 x 51 inches and 110 pounds. However, this means it can support users up to 400lbs.
Noise
There will be some noise from the air as it comes through the fan but users note it is quieter than expected.
Value
This assault bicycle does carry a hefty price tag but all buyers agree it is a very high-quality machine that is guaranteed to provide a challenging and effective workout.
10

. Schwinn Airdyne Assault



Full body workout
Less expensive
Unlimited and consistent resistance
Another great option for the great full body workout and simple operation of a fan bicycle. This model does not have as detailed of a monitoring system as some other options but it's also less than half the price of the LifeCORE model for example.
Read more
Resistance type
Progressive air fan resistance that increases as you pedal.
Intensity
Ideal for a great full body workout. With moving arms and stationary foot pegs you have the option to isolate the upper or lower body or work both at the same time. The progressive air resistance builds as you work, making it impossible to coast through a workout.
Display
Simple LCD console with speed, RPM, distance, time and calories.
Comfort
The bicycle moves smoothly as you pedal offering consistent resistance. Some users note the seat is a bit too small and hard to be very comfortable, but this is easily addressed with the addition of a gel cover.
Size
This model is fairly narrow but certainly not compact at 50 x 46 x 25 inches and 97 pounds. It is not made to be stored easily.
Noise
The noise is similar to a small fan at low volume.
Value
At less than half the price of the LifeCORE model, this machine is a great option for those interested in a fan bicycle.
Criteria Used for Evaluation


Effectiveness
his depends on the intensity of your work out and other factors. Different exercise bikes offer different features. Some offer elliptical designs that also work the arms and upper body while others can slide under a desk and you can pedal while you scroll through Runnerclick.com trying to find the next upgrade to your running gear.
Other factors to consider is how well these work with your body rather than against it. Most of the best exercise bikes are ergonomic and help relieve pressure associated with normal biking. They also offer different levels of working out, inclining, speeds, etc.
However, When it boils down to it, it all depends on you. It's up to you whether or not you get on your bike or stay on the couch. It's up to you whether or not you push yourself or just coast when you do get on the bike. But if you want to be the best you; looking, acting, and most importantly, feeling your best, you'll hop on your exercise bike and get a good workout instead of staying on the couch and watching more programming.


Features
As we mentioned, features are going to play into how effective the best exercise bikes are going to be. With today's technology as well, there are so many features that are available in exercise equipment in general. Applications to keep you motivated, screens to take you on virtual reality cycling and os much more.
Some of the basic features you want to look for, however, are resistance, speed levels, heartrate monitoring, those basic features that have come with exercise bikes for years. These are going to give you the basics to keep you up to stride with your work out.
Exercise bikes all have different features that make them unique. Here we have outlined several types of technology that enables the bike to create resistance for your workout. In general, there are three ways of creating resistance on a workout bicycle:
Direct contact – this type utilizes a flywheel which is a heavy disk usually in the front of the bicycle which stores momentum as you pedal. With direct contact resistance, friction is applied using brake pads or a friction band to slow the wheel down and force you to pedal harder. Because of this, these models make a lot more noise and may not be suitable for homes with young children, pets or places in your home where the sound might carry and disturb others.
Magnetic - Magnetic resistance also uses a flywheel but rather than creating friction, the wheel is slowed down using electromagnetic induction. This creates a smooth and consistent resistance and the parts will not wear over time as there is no friction.
Air – For this type of resistance, the flywheel is replaced by a large fan at the front of the bicycle. As you pedal, the fan starts to spin and the air passing through it hits the blades which creates more resistance. This progressive resistance creates the ultimate challenge and is guaranteed to raise your heart rate.


Comfort
This goes without saying, if you aren't comfortable, you aren't going to want to continue your work out. When looking into what works for you, check the seats, sizes and reach of an exercise bike. You also want o make sure wherever you plan on using it, that there is enough room for you to move around, especially if you have elliptical styles.
Make sure the base of the bike works and doesn't teeter, potentially creating hazards. When we research the best we make sure we pay extra attention to what consumers are saying about the comfort in a bike as we want you to be happy about what you are buying. Comfort can really make or break the exercising experience.


Size
Exercise Bikes come in a variety sizes, offering compact designs that fold, which are best suited to be used in the home. Other models can take up more space making them more idea for a real gym experience. These tend to be heavier and less mobile.
Heavier materials are usually more durable, making them more idea for a long term investment. A heavy bike will last longer, but it will of course also be more difficult to move. However, it will also be more stable than a lightweight model.
These are all important things to take into account when you're choosing a bike for use at home. As mentioned above, before buying we highly recommend measuring the space you intend to place your bike to make sure there's enough room for it. Additionally, it's a good idea to have at least 18" of space around the bike to allow for easy access and the ability to move and stretch while you're using it should you feel so moved.


Value
These machines have a very wide price range to fit almost any budget. The most expensive bicycles are set apart by very high-quality materials and will require hardly any maintenance over time. The added comfort and durability is certainly worth it for many people.
Fortunately, for those just looking for a simple machine to get them through the winter, there are less expensive options as well. If you've never had a home exercise bike, treadmill, stairclimber, elliptical machine, or another piece of gym equipment at home, you might want to consider starting with a less expensive option to make sure that you actually use it before graduating to a more expensive machine.
However, some people like to buy the most expensive machine they can afford right off the bat because they know that this will force them to use it because they'll feel like they wasted a bunch of money if they don't get on it and ride regularly.
Expert Interviews & Opinions
Most Important Criteria
(According to our experts opinion)
Experts Opinion
Editors Opinion
Users Opinion
By Default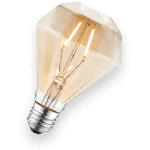 Use a bike to rehab injuries
Exercise bikes take the pressure off your joints while still giving you a great workout, They are also fantastic for people who are recovering and rehabbing from injuries.
Buy the best bike you can afford
This may sound counter-intuitive, but if you're unsure of how much you'll use your bike we recommend buying the most expensive one you can afford. By spending a lot of money you'll feel obligated to use it so all that money doesn't go to waste.
Other Factors to Consider


Use
When considering how much time and floor space to dedicate to your new bicycle, you will want to consider how often you plan to use it. If you plan to drag this out in the winter months or even just on a rainy day, a more basic and compact option may be best for you. However, if you plan to make this a staple of your weekly workouts, maybe a compact model is not necessary and you may be willing to invest more money in a machine that can take some punishment.
Some of these models have the potential to be very noisy which is inconvenient for small homes, particularly those with kids. We looked for the ones that operate quietly and will be quiet to use even when others are sleeping, but you'll still want to think about this.
You might also want to think about whether or not you have your heart set on a specific type of exercise bike. Generally, there are 4 types of models to consider: recumbent, upright, indoor cycling, and air bikes.
The recumbent option will be the gentlest on your back and joints and is ideal for recovering from injury or offering very low impact cross training. The upright model offers a less restricted range of motion. These are also often more basic and can be more affordable and are often more compact. The indoor cycling model will most closely simulate the feeling of being on an actual bicycle.
If you are a dedicated cyclist looking to stay in shape through this winter, this will be a great option for you. Finally, the assault model, or air bicycle, will be the most challenging option. It will always engage the full body and is guaranteed to get your heart rate up. This option is perfect for those seeking a cardio challenge.
Frequently Asked Questions
q:

How long should I use my workout bike for?

a:

A workout bicycle is the perfect piece of equipment for a thorough cardiovascular workout, offering modest to intense levels of exercise for people who cannot handle high-intensity workouts or don't have time to hit the gym.

The question of how long to use a bicycle comes up a lot and there is no definitive answer. The amount of time you should be spending riding an exercise bike very much depends on what you want to accomplish. If you are looking to lose weight or tone muscle, the longer and harder you workout the better, however, if you are simply looking to keep your fitness in check, a few shorter sessions a week will suffice.
q:

How often should I use my exercise bike?

a:

The CDC and American Heart Association recommend 150 minutes of moderately intense or 75 minutes of vigorous cardiovascular workout a week. Consider this when planning your weekly schedule.

However, you know your own body and your own current level of fitness, this means you can try out different schedules and evaluate what works best for you. Perhaps you could start each day with a 20-minute workout and end each day with the same and see how well this benefits your physical feeling of personal fitness. Think about adjusting the bicycle to a level which offers resistance while you pedal but is still comfortable enough to go through a workout. How often you use your machine at home can be something you decide through a process of trying out different options until you hit a routine which you can feel is right for you.
q:

Can I replace the seat?

a:

Replacing the seat is possible on many, but not all exercise bikes. Check with the manufacturer for appropriate sizing prior to purchasing a replacement seat. On models where the seat cannot be replaced, you may consider a gel seat cover to make it a bit more comfortable. Before making the decision to change the seat, ask yourself why you want to change it. If the seat feels uncomfortable it might be because it is not set at a height which works for you.

It is worth your time to try adjusting the seat at different heights and then trying out some workout to see if this fixes your level of comfort. Brand makers put in a lot of research in order to identify the most durable and comfortable seat materials to use when making the seat. If you're uncomfortable because of the material construction, be careful not to buy a different seat which still causes discomfort for you because you are not comfortable with the materials used in its construction.
q:

Is cycling outside on a real bicycle better for increasing my fitness?

a:

Going outside and using a real bicycle is, of course, a very good idea and gets you out of the house. You can plan cycling schedules which involve different distances and on different surfaces, slopes to make sure you get varied workouts. The only downside is that the weather will dictate when you can go outside, and in heavy snow and icy conditions, your routine using a bicycle will be stopped in its tracks. Heavy rain or thunderstorms will also put the brakes on your plans.

There could also be times when it is so hot or humid outside that going for a long cycle is simply not realistic. Cycling outside has other variables to consider. You need to invest more money in cycling gear, the right protective clothing, reflective gear, and you may want to take a defensive cycling course as well. Being out on the road with vehicles puts you at risk of being an accident causing injury or even death.

Having said that, cycling outside is a very enjoyable and health-promoting activity providing you have the right gear and knowledge to stay safe.
q:

What are the benefits of using an exercise bike at home vs. riding a road bike outside?

a:

Yes, there are many, using a home bicycle puts you in the saddle without stepping outside. You will never be restricted by weather conditions and never at risk of being struck by a carelessly driven car or truck, never experience trying to cycle faster in order to stop a dog from biting you. You will not experience having a tire puncture and an hours walk to get home while you push your bicycle because the puncture made it unrideable.

You don't have to carry bottles of water to stay hydrated on hot days or you don't have to invest in expensive wet weather gear for rainy days. You won't be in a position where you have to find hills so that you can encounter a more challenging energetic ride and you won't get bitten by the occasional angry flying insect

You can workout any time you choose without going outside, you can start cycling and immediately stop whenever you choose, you can adjust the cycle torsion from an easy level all the way up to incredibly challenging. You can plan a regular schedule which will never be stopped by unexpected bad weather.

You can use a model which is fitted with modern technology for measuring your heart rate and speed and you can even pre-set the distance. Home workout bicycles are incredibly good for fitting your routine in around a busy schedule. The biggest downside is that you won't get the same view and fresh air you will while cycling outside. However, on an exercise bike and home, you can watch TV or videos, or simply chat with members of your family while you workout.
q:

Bottom line, which is the best exercise bicycle for me to choose?

a:

There is not a best or worst exercise bike, it is more about which features the model offers in terms of what you want. If you just want a straightforward cycling workout without the extras then there are many options to choose from and your choice will come down to durability, comfort, and performance.

However, if you are going to use the bicycle to seriously build up your stamina and fitness level then you will want a choice which offers more high tech features such as setting distances for you to cycle, offering different pedal resistance levels to simulate slopes or other challenging surfaces, the ability to monitor your speed and heart rate. There are even options available which use technology to create a personalized workout schedule just for you.

So, in the end, it really is up to you and your context, and we feel confident that whatever your wants and needs, you'll find a great exercise bike on our list.
Subscribe to our newsletters