20 Best Exercise Bikes Reviewed
last updated:
Apr 08, 2020
Best exercise bikes come in a variety of designs. Higher-end designs that are perfect for the gym experience and other compact designs that are
specific to your home gym
. However, all of them are a solid investment for anyone looking to upgrade their work out regiment.
There are a ton of exercise bikes on the market, all with different features, materials, and price points. It can be a little intimidating when searching what best fits your needs. This is why we spend hours researching, so you don't have to.
We put together the 10 Best Exercise Bikes to help you find what you need faster. We also answered some common questions from consumers in the FAQS sections. Furthermore, we included all the criteria we use for evaluation in order for you to make a more educated decision on what is going to work best for you.
In a Hurry? The test winner after 18 hrs of research

Exerpeutic Folding Magnetic
Why is it better?
Easy to use
Collapsible
Large seat cushion
Maximum weight of 300lbs
Quiet
In a
Hurry? Editors choice:

Test Winner: Exerpeutic Folding Magnetic

8
Researched Sources
1600
Reviews Considered
18
Hours Researching
23
Products Evaluated
Effectiveness
Features
Comfort
Size
Value
By Default
Top 10 Exercise Bikes For Home
Criteria Used for Evaluation


Effectiveness
his depends on the intensity of your work out and other factors. Different exercise bikes offer different features. Some offer elliptical designs that also work the arms and upper body while others can slide under a desk and you can pedal while you scroll through Runnerclick.com trying to find the next upgrade to your running gear.
Other factors to consider is how well these work with your body rather than against it. Most of the stationary bikes are ergonomic and help relieve pressure associated with normal biking. They also offer different levels of working out, inclining, speeds, etc.
However, When it boils down to it, it all depends on you. It's up to you whether or not you get on your bike or stay on the couch. It's up to you whether or not you push yourself or just coast when you do get on the bike. But if you want to be the best you; looking, acting, and most importantly, feeling your best, you'll hop on your indoor bike and get a good workout instead of staying on the couch and watching more programming.


Features
As we mentioned, features are going to play into how effective the best exercise bikes for home use are going to be. With today's technology as well, there are so many features that are available in exercise equipment in general. Applications to keep you motivated, screens to take you on virtual reality cycling and os much more.
Some of the basic features you want to look for, however, are resistance, speed levels, heartrate monitoring, those basic features that have come with stationary bikes for years. These are going to give you the basics to keep you up to stride with your work out.
Indoor bikes all have different features that make them unique. Here we have outlined several types of technology that enables the bike to create resistance for your workout. In general, there are three ways of creating resistance on a workout bicycle:
Direct contact – this type utilizes a flywheel which is a heavy disk usually in the front of the bicycle which stores momentum as you pedal. With direct contact resistance, friction is applied using brake pads or a friction band to slow the wheel down and force you to pedal harder. Because of this, these models make a lot more noise and may not be suitable for homes with young children, pets or places in your home where the sound might carry and disturb others.
Magnetic - Magnetic resistance also uses a flywheel but rather than creating friction, the wheel is slowed down using electromagnetic induction. This creates a smooth and consistent resistance and the parts will not wear over time as there is no friction.
Air – For this type of resistance, the flywheel is replaced by a large fan at the front of the bicycle. As you pedal, the fan starts to spin and the air passing through it hits the blades which creates more resistance. This progressive resistance creates the ultimate challenge and is guaranteed to raise your heart rate.


Comfort
This goes without saying, if you aren't comfortable, you aren't going to want to continue your work out. When looking into what works for you, check the seats, sizes and reach of an exercise bicycle. You also want o make sure wherever you plan on using it, that there is enough room for you to move around, especially if you have elliptical styles.
Make sure the base of the bike works and doesn't teeter, potentially creating hazards. When we research the best we make sure we pay extra attention to what consumers are saying about the comfort in a bike as we want you to be happy about what you are buying. Comfort can really make or break the exercising experience.


Size
Exercise bikes come in a variety sizes, offering compact designs that fold, which are best suited to be used in the home. Other models can take up more space making them more idea for a real gym experience. These tend to be heavier and less mobile.
Heavier materials are usually more durable, making them more idea for a long term investment. A heavy bike will last longer, but it will of course also be more difficult to move. However, it will also be more stable than a lightweight model.
These are all important things to take into account when you're choosing a home exercise bike. As mentioned above, before buying we highly recommend measuring the space you intend to place your bike to make sure there's enough room for it. Additionally, it's a good idea to have at least 18" of space around the bike to allow for easy access and the ability to move and stretch while you're using it should you feel so moved.


Value
These machines have a very wide price range to fit almost any budget. The most expensive bicycles are set apart by very high-quality materials and will require hardly any maintenance over time. The added comfort and durability is certainly worth it for many people.
Fortunately, for those just looking for a simple machine to get them through the winter, there are less expensive options as well. If you've never had a home exercise bike, treadmill, stairclimber, elliptical machine, or another piece of gym equipment at home, you might want to consider starting with a less expensive option to make sure that you actually use it before graduating to a more expensive machine.
However, some people like to buy the most expensive machine they can afford right off the bat because they know that this will force them to use it because they'll feel like they wasted a bunch of money if they don't get on it and ride regularly.
Expert Interviews & Opinions
Most Important Criteria
(According to our experts opinion)
Experts Opinion
Editors Opinion
Users Opinion
By Default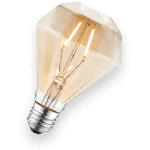 Use a bike to rehab injuries
Exercise bikes take the pressure off your joints while still giving you a great workout, They are also fantastic for people who are recovering and rehabbing from injuries.
Buy the best bike you can afford
This may sound counter-intuitive, but if you're unsure of how much you'll use your bike we recommend buying the most expensive one you can afford. By spending a lot of money you'll feel obligated to use it so all that money doesn't go to waste.
Explore the World
Tired of looking at the workbench in your basement or garage as you work out? Working out from home can get a little repetitive, which is why there are apps designed to make things a little more exciting! The app Explore the World allows users to travel down various trails and roadways to keep things scenic and new!
Other Factors to Consider


Use
When considering how much time and floor space to dedicate to your new bicycle, you will want to consider how often you plan to use it. If you plan to drag this out in the winter months or even just on a rainy day, a more basic and compact option may be best for you. However, if you plan to make this a staple of your weekly workouts, maybe a compact model is not necessary and you may be willing to invest more money in a machine that can take some punishment.
Some of these models have the potential to be very noisy which is inconvenient for small homes, particularly those with kids. We looked for the ones that operate quietly and will be quiet to use even when others are sleeping, but you'll still want to think about this.
You might also want to think about whether or not you have your heart set on a specific type of home exercise bike. Generally, there are 4 types of models to consider: recumbent, upright, indoor cycling, and air bikes.
The recumbent option will be the gentlest on your back and joints and is ideal for recovering from injury or offering very low impact cross-training. The upright model offers a less restricted range of motion. These are also often more basic and can be more affordable and are often more compact. The indoor cycling model will most closely simulate the feeling of being on an actual bicycle.
If you are a dedicated cyclist looking to stay in shape, these indoor bicycles will be a great option for you. Finally, the assault model, or air bicycle, will be the most challenging option. It will always engage the full body and is guaranteed to get your heart rate up. This option is perfect for those seeking a cardio challenge.
If you're considering equipment for your home gym, don't forget to check out our other buying guides.
Ab Machines
Ab Rollers
Cardio Machines
Elliptical Machines
Power Racks
Treadmills
Dip Stations
Pull Up Bars
Weight Benches
Rowing Machines
Punching Bags
Suspension Trainers
Dumbells
Kettlebells
Yoga Mats
Gym Mats
Foam Rollers
Skipping Ropes
Training Steps
Exercise Balls
Frequently Asked Questions
q:

How long should I use my workout bike for?

a:

A workout bicycle is the perfect piece of equipment for a thorough cardiovascular workout, offering modest to intense levels of exercise for people who cannot handle high-intensity workouts or don't have time to hit the gym.

The question of how long to use an indoor bicycle comes up a lot and there is no definitive answer. The amount of time you should be spending riding an exercise bike very much depends on what you want to accomplish. If you are looking to lose weight or tone muscle, the longer and harder you workout the better, however, if you are simply looking to keep your fitness in check, a few shorter sessions a week will suffice.
q:

How often should I use my exercise bike?

a:

The CDC and American Heart Association recommend 150 minutes of moderately intense or 75 minutes of vigorous cardiovascular workout a week. Consider this when planning your weekly schedule.

However, you know your own body and your own current level of fitness, this means you can try out different schedules and evaluate what works best for you. Perhaps you could start each day with a 20-minute workout and end each day with the same and see how well this benefits your physical feeling of personal fitness. Think about adjusting the bicycle to a level which offers resistance while you pedal but is still comfortable enough to go through a workout. How often you use your machine at home can be something you decide through a process of trying out different options until you hit a routine which you can feel is right for you.
q:

Can I replace the seat?

a:

Replacing the seat is possible on many, but not all exercise bikes. Check with the manufacturer for appropriate sizing prior to purchasing a replacement seat. On models where the seat cannot be replaced, you may consider a gel seat cover to make it a bit more comfortable. Before making the decision to change the seat, ask yourself why you want to change it. If the seat feels uncomfortable it might be because it is not set at a height which works for you.

It is worth your time to try adjusting the seat at different heights and then trying out some workout to see if this fixes your level of comfort. Brand makers put in a lot of research in order to identify the most durable and comfortable seat materials to use when making the seat. If you're uncomfortable because of the material construction, be careful not to buy a different seat which still causes discomfort for you because you are not comfortable with the materials used in its construction.
q:

Is cycling outside on a real bicycle better for increasing my fitness?

a:

Going outside and using a real bicycle is, of course, a very good idea and gets you out of the house. You can plan cycling schedules which involve different distances and on different surfaces, slopes to make sure you get varied workouts. The only downside is that the weather will dictate when you can go outside, and in heavy snow and icy conditions, your routine using a bicycle will be stopped in its tracks. Heavy rain or thunderstorms will also put the brakes on your plans.

There could also be times when it is so hot or humid outside that going for a long cycle is simply not realistic. Cycling outside has other variables to consider. You need to invest more money in cycling gear, the right protective clothing, reflective gear, and you may want to take a defensive cycling course as well. Being out on the road with vehicles puts you at risk of being an accident causing injury or even death.

Having said that, cycling outside is a very enjoyable and health-promoting activity providing you have the right gear and knowledge to stay safe.
q:

What are the benefits of using a home exercise bike vs. riding a road bike outside?

a:

Yes, there are many, using a home bicycle puts you in the saddle without stepping outside. You will never be restricted by weather conditions and never at risk of being struck by a carelessly driven car or truck, never experience trying to cycle faster in order to stop a dog from biting you. You will not experience having a tire puncture and an hours walk to get home while you push your bicycle because the puncture made it unrideable.

You don't have to carry bottles of water to stay hydrated on hot days or you don't have to invest in expensive wet weather gear for rainy days. You won't be in a position where you have to find hills so that you can encounter a more challenging energetic ride and you won't get bitten by the occasional angry flying insect

You can workout any time you choose without going outside, you can start cycling and immediately stop whenever you choose, you can adjust the cycle torsion from an easy level all the way up to incredibly challenging. You can plan a regular schedule which will never be stopped by unexpected bad weather.

You can use a stationary bike which is fitted with modern technology for measuring your heart rate and speed and you can even pre-set the distance. Home workout bicycles are incredibly good for fitting your routine in around a busy schedule. The biggest downside is that you won't get the same view and fresh air you will while cycling outside. However, on an exercise bike and home, you can watch TV or videos, or simply chat with members of your family while you workout.
q:

Bottom line, which is the best exercise bicycle for me to choose?

a:

There is not a best or worst exercise bike, it is more about which features the model offers in terms of what you want. If you just want a straightforward cycling workout without the extras then there are many options to choose from and your choice will come down to durability, comfort, and performance.

However, if you are going to use the bicycle to seriously build up your stamina and fitness level then you will want a choice which offers more high tech features such as setting distances for you to cycle, offering different pedal resistance levels to simulate slopes or other challenging surfaces, the ability to monitor your speed and heart rate. There are even options available which use technology to create a personalized workout schedule just for you.

So, in the end, it really is up to you and your context, and we feel confident that whatever your wants and needs, you'll find a great exercise bike on our list.
Subscribe to our newsletters