10 Best Exercise Mats Tested & Reviewed
last updated:
Mar 27, 2020
Being the backbone of home workouts and many studio classes, exercise mats are designed to prevent injuries and support the body through its movements. But just like living a healthy life, the best exercise mat needs to have the right balance, which in this case is between its amount of cushion and its amount of traction.

When it comes to breaking a sweat, the last thing we want is to start slipping when transitioning into a downward facing dog or going down to hold a plank.

With so many different brands and types of exercise mats on the market, it can be hard to determine which is the best option. We researched all the most popular and highly-ranked exercise mats, so you can focus more on working up a sweat from working out rather than from shopping stress.
In a Hurry? The test winner after 15 hrs of research

Manduka PRO
Why is it better?
Ultra-comfortable
Durable
Made to last
Easy to clean
In a
Hurry? Editors choice:

Test Winner: Manduka PRO

10
Researched Sources
1800
Reviews Considered
15
Hours Researching
22
Products Evaluated
Traction
Comfort
Durability
Portability
Value
By Default
Our Favorite Exercise Mats
Criteria Used for Evaluation


Traction
This is definitely one of the most important factors to look at when you're shopping for a yoga or exercise mat. In yoga, alignment is extremely important, far more important than how far you go into a pose. So if you're slipping on your mat it's going to immediately affect your alignment and you're practice won't be as effective. One of the coolest things about yoga is that it really is like a sport that you play against yourself. It really doesn't matter how it looks or how deep you get into the pose, if your alignment is correct and your intention is to do the pose correctly you're going to get the same amount of benefits that someone who goes super deep into a pose gets. The surface of your mat is super important is what we're saying. Especially if you practice hot yoga and/or sweat a lot we definitely recommend looking for a mat with a textured and/or rubberized surface so that you don't slip. A lot of the time with yoga mats there is a direct correlation with the price of the product and the quality of the traction it offers the user.


Comfort
How thick the mat is helping define its level of comfort, firmness, and support which are all important in order to avoid injury. It also influences the stability and balance. Mats vary in thickness but are often 1/8" (3mm) thick, 1/9" (5mm), or 1/4" (6mm). Size is also a factor that will help determine how comfortable a mat is. When we say size here we're talking about not just the thickness but the width and length. The standard size yoga mat is fine, but buying a larger one can be a total game-changer for people and totally change their practice because instead of worrying about being able to stay on their mat while they flow through their practice you can just focus on your form and alignment.


Durability
How long will the exercise mat last? Will it crack, crease, scratch, fade, or peel? The lifespan of mats depends on the type of material it is made from, how often it is used for what kind of activity, and how well the user takes care of it. Some of the things you can do to make your mat last longer are to wash it after every practice. This is because the salt in your sweat is actually corrosive and over time will make the mat deteriorate. Likewise, if you practice at the beach you'll definitely want to wash it well afterward. Another thing a lot of people don't know is that using essential oils can deteriorate your mat more quickly as well. At a lot of studios, they have a spray bottle filled with water and some sort of scented essential oil that you can clean your mat with. Be careful with this as using it, especially in large doses, can accelerate the deterioration of your mat.


Portability
Is the mat being used at home or the gym? The lighter the better for those who plan to take theirs to class, and some options feature detachable straps or carrying bags. Even if it doesn't come with its own strap you can order one online, find one in a store, or creatively rig one up out of something you have lying around your house. A belt can be a good strap, as can a strap for backpacking. Several yoga companies make a strap that is meant to be used during your practice to help you get a better stretch. Using this strap to wrap up and carry your yoga mat is a great way to carry it around and then use it during class or your self-practice, making you more efficient because you're using something that serves two purposes.


Value
Does the quality justify the cost? We took into account all the other metrics to see how much value the exercise mat has and if it's worth that price. Some of the mats on our list may seem very expensive, especially when compared to mats that cost half the price. You may be wondering why you should pay more for one of these. In our opinion, it's usually worth it to buy a more expensive mat especially if you practice regularly. If you're practicing every day (come on, you know you should be...), you'll pretty quickly find that a cheap mat will start to deteriorate really quickly. It might not seem like a lot of force is being applied to the mat, you're just standing on it in bare feet and putting your hands on it right? But when you get into some poses, downward dog for example, there is actually a lot of force being applied to the mat, both under your hands and under your feet. Combine that force with the corrosive nature of the salt in your sweat and you can begin to understand why cheaper mats fall apart quickly, and how paying two or three times the amount of a cheaper mat will be more than worth it over time.
Expert Interviews & Opinions
Most Important Criteria
(According to our experts opinion)
Experts Opinion
Editors Opinion
Users Opinion
By Default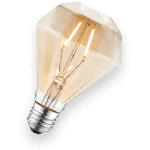 Use and Purpose
Be sure and do your research so you buy the proper mat for the intended purpose. Although some mats can be multi-purpose. Most of the mats on this list are intended to be used for yoga but there's no reason you can't use it for exercises such as push-ups, planks, crunches, bicycles, and more.
Clean your mat properly
Proper cleaning of your mat to keep bacteria at bay will prevent you from getting skin irritation and/or illness. We recommend cleaning with just water because using harsh soaps and even essential oils can cause the mat to deteriorate more quickly than it should.
Other Factors to Consider


Size
Mats come in various sizes in terms of both length and width. The average yoga mat is 68" L x 24" W. While this is suitable for most, those who are tall or want more space to move should look at mats at least 72" and longer.


Use
Depending on the thickness and grip and texture, many exercise mats can be used for multiple kinds of workouts. While many people pick up a mat for yoga or pilates, some are also fitting for more high-intensity workouts like PX90, martial arts, or can be used for simple stretches or exercises like leg lifts, ab work, planks, pushup or lunges.
Frequently Asked Questions
q:

How do I clean my yoga mat?

a:

We recommend using just water to clean your mat because believe it or not even mild soaps and even essential oils can cause the mat to wear more quickly than it should. If you feel like it's absolutely necessary to use something besides water, apply mild soap or yoga mat cleanser with warm water with a washcloth. A mat cleanser can be made at home by combining vinegar with water and essential oils like tea tree oil. Make sure to always leave the mat unrolled to dry, keeping in mind that some mats cannot be dried in sunlight because it will break them down faster. It's not recommended to ever put an exercise in a washing machine or wash with a hose or in a running bath.
q:

How often do I clean my mat?

a:

It's best to clean an exercise mat after every use, particularly after sweaty workouts. How easy it is to clean an exercise mat depends on if it has a closed- or open-cell surface. Open-cell mats are like sponges, making them harder to clean since germs and bacteria can build up. Those who are health conscious should look for closed-cell mats since they are easier to clean by just wiping off the perspiration after use and giving it a good clean every so often.
q:

How thick should my exercise mat be?

a:

The right amount of thickness depends on each consumer. The thicker 1/4" options are best for those who need maximum cushion; however, this could be too thick and thus less stable for those who want to focus on poses that require balance.
q:

How long does a yoga mat last?

a:

It's advised to replace their exercise mat every six to 12 months. But this depends on how often the mat is used and for what kind of activity. While small wear and tear are expected with frequent use, some mats are more durable and made to last for at least a year. Many companies also offer a lifetime guarantee.
q:

Does buying a mat from Amazon mean the company warranty is included?

a:

Yes, the warranty is included if the seller is the mat's maker. If a problem arises, contact the company directly with any information about their mat including the model, serial number and include photos.
q:

What size mat should I buy?

a:

Most average height consumers will fit on the standard 68" L x 26" W mats, but mats are sold up to 86", with 72" and more best for taller consumers.
q:

What is the difference between a yoga, Pilates, and exercise mat?

a:

The difference lies in a mats thickness. Exercise mats are thickest of the three, perfect for all kinds of workouts including yoga and Pilates. Those who practice Pilates should also look for thicker mats for padding for moves that require them to be on their backs or side. Yoga mats are typically the thinner of the three, which might not have enough cushioning for other activities.
Subscribe to our newsletters